My Norwegian mother-in-law's go-to cookie recipe!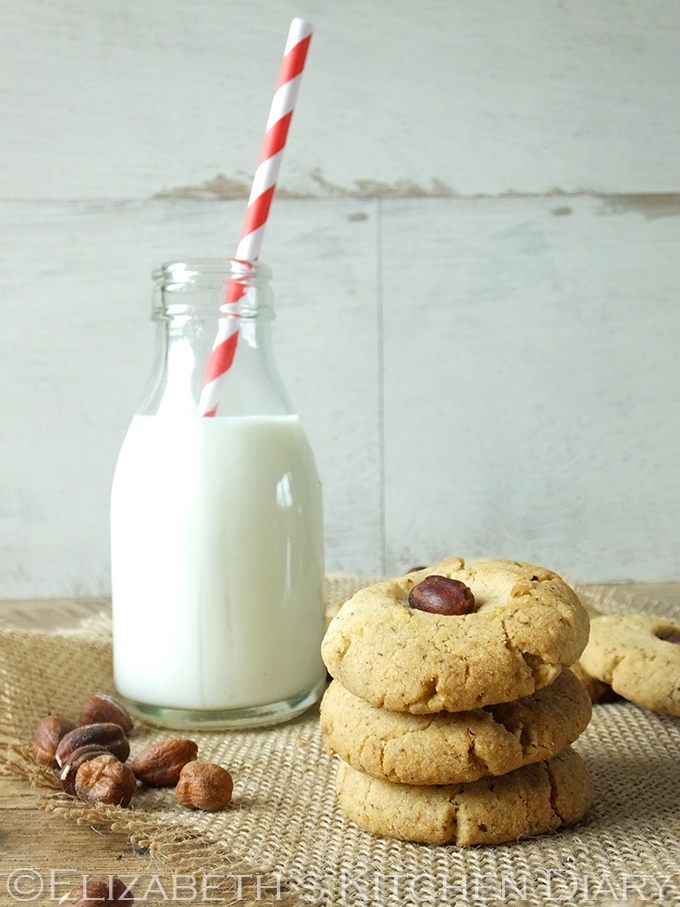 I have a confession to make. I haven't cooked a single thing except for porridge for the kids' breakfast for nearly three weeks! My mother-in-law had been visiting from Norway for a fortnight, and I'd taken on some extra shifts at work for holiday cover, which meant, to my delight, that she completely took over all the cooking duties for the family.
We've been treated to all sorts of wonderful home cooked meals, Persian rice, a gorgeous impressive slow cooked lamb, aubergine and rice dish, sweet apricot chicken, cakes, cookies, stir fries, tender pork fillet, roast chicken – we've been spoiled!
I came home for lunch one day to find a full spread laid out ready to eat – leftover cold roast chicken arranged beautifully with fresh orange slices, kalamata olives and whipped mayonnaise sprinkled with paprika. On the side, beautiful leftover roast chicken stuffing made with chickpeas, raisins and a special Persian spice mix (I meant to get this recipe before she left! I must send her an email!).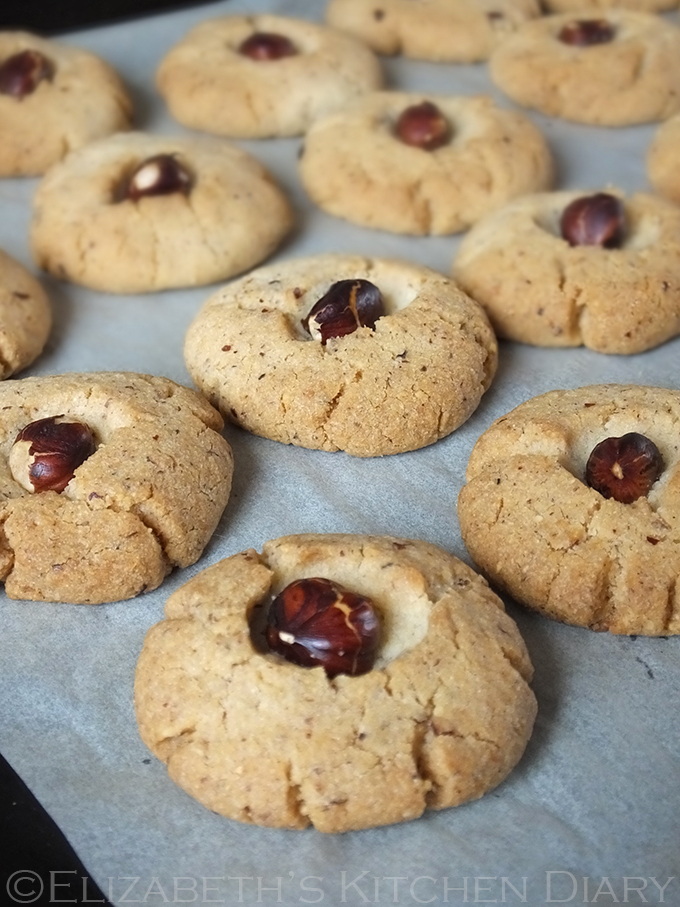 And there were cookies!
I can't remember the last time I came home and there was a tray of freshly baked cookies cooling on a tray. I think I might have been 15 and living with my grandparents – and that was a very, very long time ago! I was over the moon!
So, of course, before I sat down to eat I had to take a few photographs so I could share the recipe with you all.
With only four ingredients these cookies are a cinch to make, and my mother-in-law says this is her go-to cookie recipe as it turns out so lovely each time. The secret is to use freshly ground hazelnuts. You can do this with a nut grinder or process them in a high powered blender such as the Froothie Optimum 9400 blender.
I'm pretty sure it was me who ate most of this batch of cookies she made. I kept returning to the cookie tin like a woman possessed!
My lovely mother-in-law has returned home now, so today is the first day I will be resuming cooking duties. Wish me luck!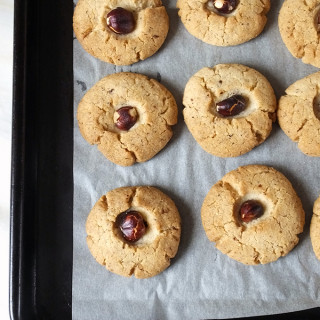 4-Ingredient Hazelnut Cookies
Gorgeous little nutty morsels of yum! This is my Norwegian mother-in-law's go-to cookie recipe.
Print
Rate
Affiliate Links
This recipe card may contain affiliate ingredient and equipment links. As an Amazon Associate I earn from qualifying purchases.
Instructions
Preheat oven to 180 C/160 C fan and line a baking tray.

Freshly grind the hazelnuts in a nut grinder, or process them in a high powered blender until they are finely chopped.

Cream the butter and sugar together until light and fluffy and white in colour.

Add the ground hazelnuts and flour, and combine well.

Shape into small balls about the size of a small walnut, flatten slightly and place on the baking tray.

Press a whole hazelnut into the top of each cookie.

Bake for 15-20 minutes.

Leave on the baking tray to cool completely before storing in an airtight container. Cookies will keep well for several days.
Notes
Bestemor recommends baking one biscuit on its own to judge the cooking time needed for your particular oven, as all ovens are different.
To measure 1 dl, use a measuring jug marked in millilitres and pour enough sugar in the jug until it reaches 100 ml.
Environmental Information
OTHER NUTTY RECIPES YOU MIGHT LIKE
Cashew & Coffee Cookies by Kellie's Food to Glow
Old Fashioned Nut Butter Biscuits by Kavey Eats
Peanut Cookies from ET Speaks From Home
Chocolate Hazelnut Crackles from Tin & Thyme
Peanut Butter Cookies by Elizabeth's Kitchen Diary
If you fancy something a bit different, why not try Bintu's roasted cashews! These spicy roasted cashews are perfect for party nibbles.
If you want to be kept up to date on my recipes, occasional craft tutorials, adventure stories and giveaways then please subscribe to my weekly newsletter; it gets sent out every Monday morning if there is new content. Your email address won't be passed on to anyone, you will never be spammed and you are free to unsubscribe at any time, no questions asked. Make sure you confirm your subscription or you won't receive the newsletter – if it hasn't arrived check your junk mail folder.
[wysija_form id="1″]
Elizabeth's Kitchen Diary uses the Froothie Optimum 9400 blender, and the Froothie Optimum 600 slow juicer to make her juices, soups and smoothies. These are affiliate links, meaning if you buy a blender or juicer through them we will earn a small commission. This is not a paid post and all thoughts and opinions are our own.