The August/September 2016 No Waste Food Challenge round up.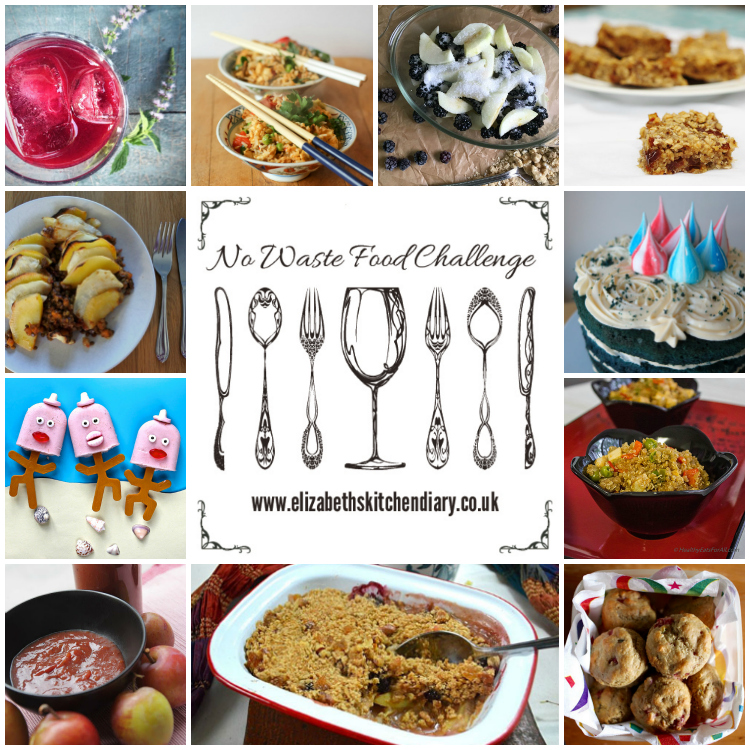 Welcome to the latest No Waste Food Challenge round up! This month we've got eleven different Autumnal comfort food recipes for you from all around the UK and as far away as France, Australia and the USA!
So, grab a cuppa and a seat and tuck in to these delicious morsels!
As always, a great big thank you to everyone who links up. This challenge wouldn't exist without you. For those of you new to this challenge it has been running for nearly five years now, started in January 2012 by the lovely Kate over at Turquoise Lemons. I took over in 2014 and it's still going strong!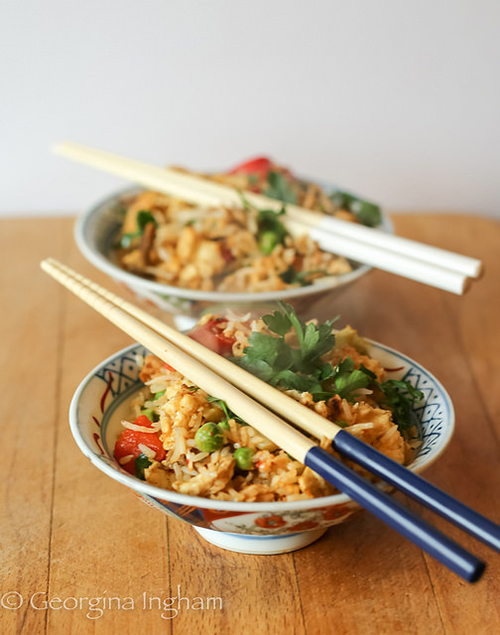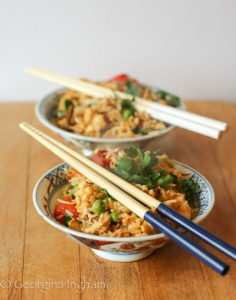 Yangzhou Fried Rice from Culinary Travels – This recipe is a takeout menu staple, Georgina from Culinary Travels says, but this homemade version is definitely food fit for an emperor!
It is a colourful, fragrant mixture of rice with diced meats, seafood and vegetables. This version is far better than a takeout and is ready in a fraction of the time. A great way to love your leftovers.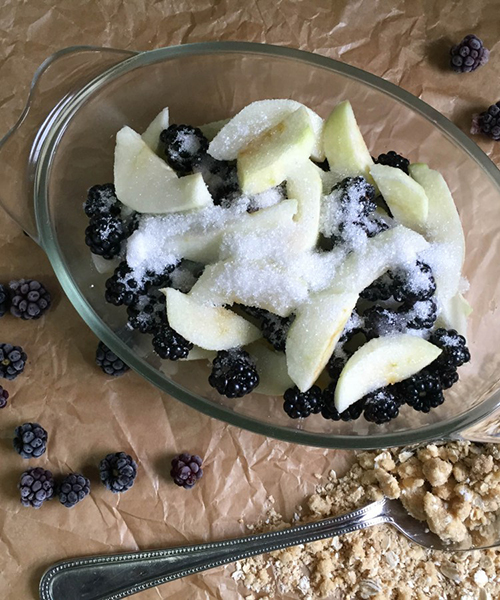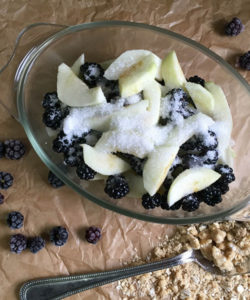 Blackberry & Apple Crumble by Farmersgirl Kitchen – one of the real treats of Autumn/Fall, it's an easy dessert to make and can be served with ice cream, cream, yogurt or custard.
Janice at Farmersgirl Kitchen lives on a farm in Scotland with miles of hedgerows intertwined with brambles and dripping with beautiful ripe blackberries as well as a little apple tree which they bought for their grandson's first Easter. It's now four years old and has the best crop of apples they have had since they planted it.
The blackberries and apples would not really have been wasted, Janice explains, as the birds and insects would have had them.  However, she didn't want the wildlife to have all the fun, there's plenty for all of us!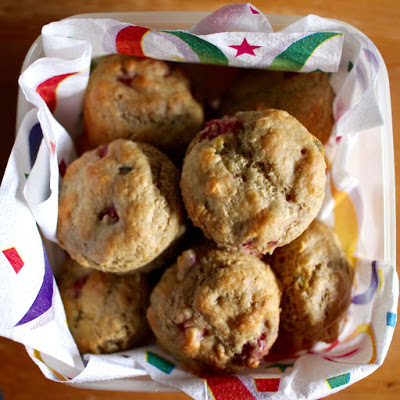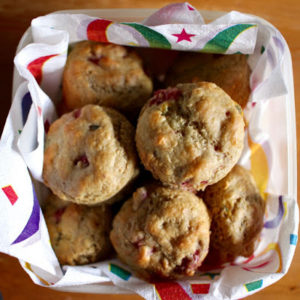 Strawberry Passionfruit Muffins from Green Gourmet Giraffe – a vegan, gluten free recipe made by busy Australian Mum Johanna who found a little extra time to spare.
These muffins are made with aquafaba – chickpea brine (that's the liquid most of us pour down the drain after opening a tin of chickpeas!), as well as some leftover bits and bobs lurking in the fridge.
They went down a treat at their school working bee.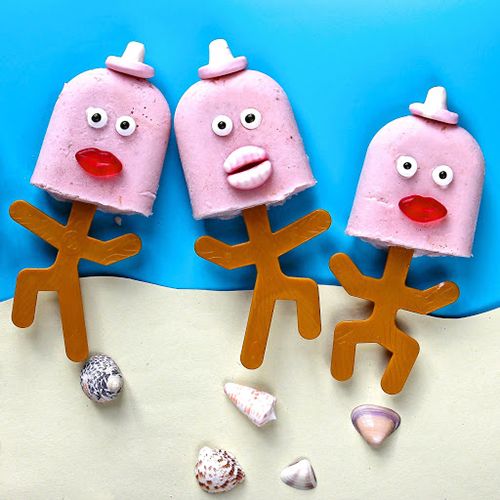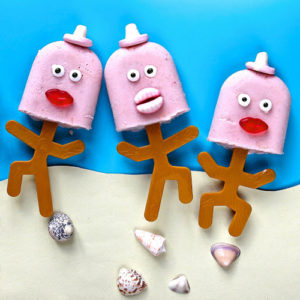 Frozen Pina Colada Lolly Folk by The Gluten Free Alchemist – we've had some rather unseasonably warm weather over the last few months, although there is a definite Autumnal chill in the air the temperature is still pretty high in the South East of the UK.
Kate got rather creative with some pineapple jelly crystals she bought on holiday – three years ago – that she found lurking in the back of the cupboard.
These gluten and dairy free lolly folk are made from coconut milk – and aren't they adorable!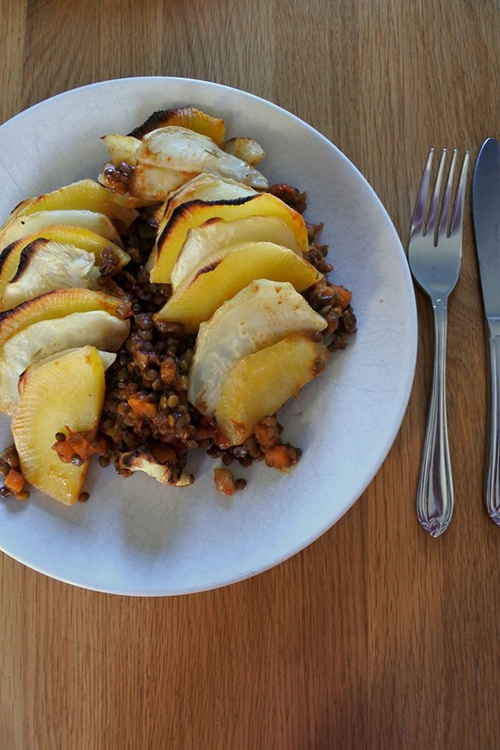 Lentil, Celeriac & Swede Bake by Roast Chicken and a Country Walk – Helen is rather proud of this recipe. She says it's everything a home cooked meal should be: healthy, full of vegetables, filling and scrumptious.
Use whatever vegetables you've got lying around, Helen suggests. You'll need the usual carrots, onions, celery and garlic combo for the full sweet flavour contrasting with the earthy lentils in the base, but you could also throw in some leeks, squash, sweet potato, spinach or mushrooms.
You get the idea.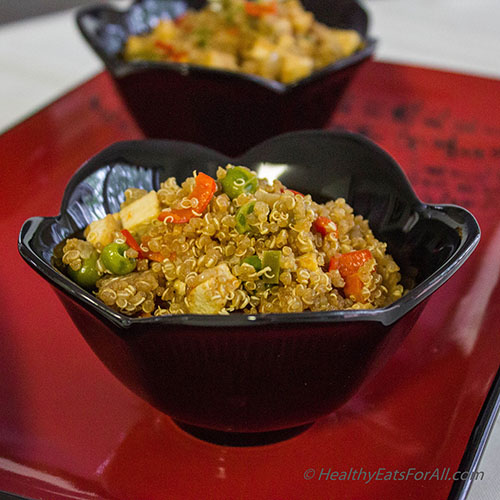 Vegan Quinoa Tofu Fried Rice by Healthy Eats for All – This dish is fantastic eaten either hot or cold, Manpreet from the USA says. It's full of protein, fiber, and vitamin A and it can work as a snack or as a side dish to a meal. It is also great to take to picnics or pack for school lunches. Kids and adults alike will love it!
If you keep leftover cooked quinoa in the freezer like she does, making this recipe will be a total breeze! By the time you are done chopping the veggies, the quinoa can be thawed and the dish will be ready in less than 20-30 minutes! The best part is that you can make this dish itself in bulk and it keeps really well in the fridge/freezer, she says.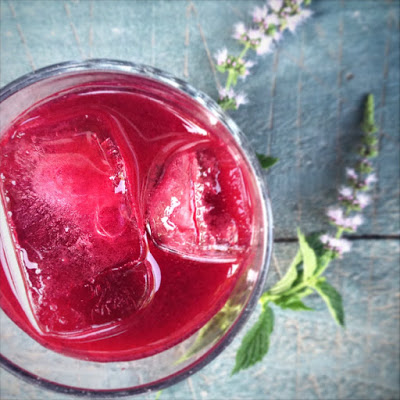 Blackberry Vodka (or Gin) by De Tout Coeur de Limousin – Homemade blackberry vodka  (or gin) is one of Ema's favourite ways of preserving and using the seasonal abundance of fresh blackberries.
In her recipe, the blackberry vodka is ready to drink immediately, no steeping or leaving the blackberries to infuse their flavour for several months – yay! Instant blackberry vodka! The whole process is speeded up by heating the blackberries to release their juices, and then adding this pure blackberry juice to the vodka. A bit of sugar helps sweeten things up, and feel free to play around with the addition of different herbs and spices too.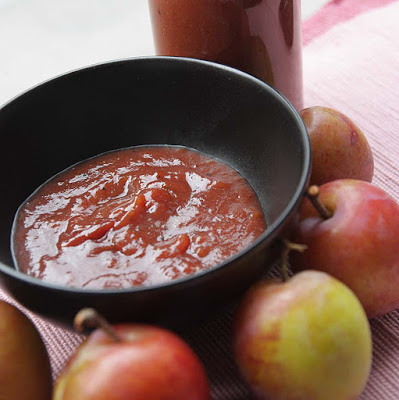 Easy Plum and Raspberry Ketchup or Sauce by Allotment 2 Kitchen – Shaheen has been very busy in her kitchen using up a glut of produce from her allotment.
She had originally planned to make Plum Leather, but she pureed the plums way too much that she had to find a way of rescuing them rather than washing it down the sink.  As well as making this Plum and Strawberry Ketchup, she also made a Plum Milkshake and Plum Yogurt Ice-Cream.
We love these creative saves from recipe mistakes!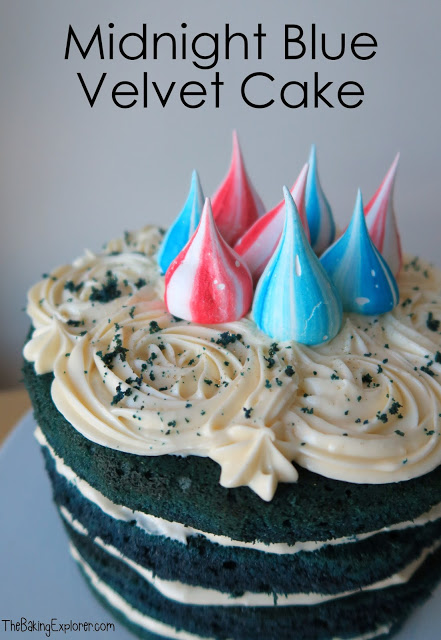 Midnight Blue Velvet Cake by The Baking Explorer – this cake is made with layers of blue tinted sponge cake and topped with some gorgeous mini meringues made with leftover egg whites that Kat had lurking in the freezer.
Both the cake and the spare meringues that were leftover from decorating it went down really well with Kat's friends, despite turning everyone's mouths blue with the colouring!
The little meringues are amazing and they just melt in the mouth, definitely a recipe she's going to use again both on their own and to decorate cakes.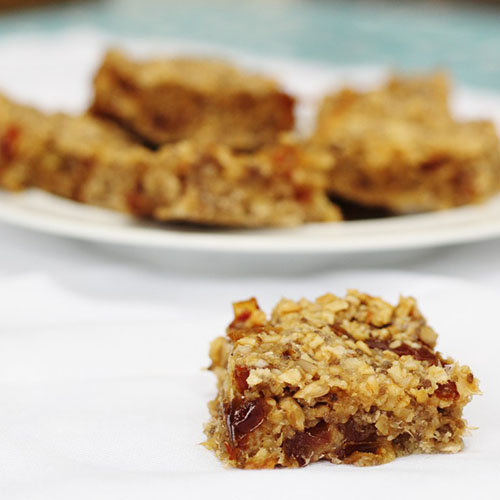 Date Banana Oaty Bars by Searching for Spice – Corina says these date and banana oaty bars are perfect if you're looking for healthy homemade recipes for after school snacks. With no added sugar and just naturally sweetened by the dates and banana they are a tasty alternative to traditional sugar-laden flapjacks.
Dates and overripe bananas are very sweet and so the bars really are sweet enough without you needing to add any extra sugar at all.   She's also added some sunflower and chia seeds which provide a bit of protein.   You could substitute these for other seed or nuts to use whatever you have at home.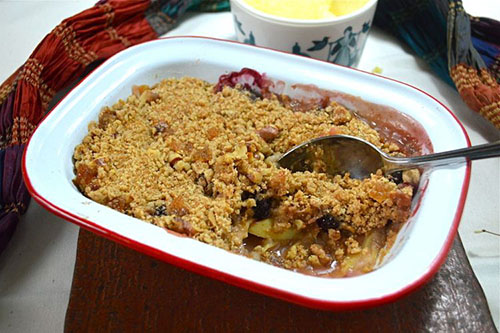 Blackberry & Apple Crumble by Tin & Thyme – Cornish Choclette treats us to this nutty ginger twist on an old classic utilising a bag full of apples from her mother's garden and blackberries foraged from nearby hedgerows.
This comforting blackberry and apple crumble recipe serves two and its spiced with warming ginger. Walnuts are added to the crumble topping for additional taste and texture.
Choclette always uses wholemeal or spelt flour for her crumble topping. This not only ups the nutritional content of the pudding, she says, but it gives an additional nutty flavour which she really likes.


Thank you again to everyone who linked up over the last month and a half. After a very busy summer the linky has gone back to a monthly one, and if you are feeling inspired you can find the full challenge rules on the official No Waste Food Challenge page.
All entries are pinned to the No Waste Food Challenge pinterest board, stumbled, yummed, flipped, tweeted and added to a full round up.
New entrants always welcome!