A compilation of delicious BBQ recipes for all diets to help you plan the ultimate bbq menu. Includes 170+ colour coded appetisers, sides, mains, drinks & desserts for meat-eaters, vegans, vegetarians and gluten-free diets.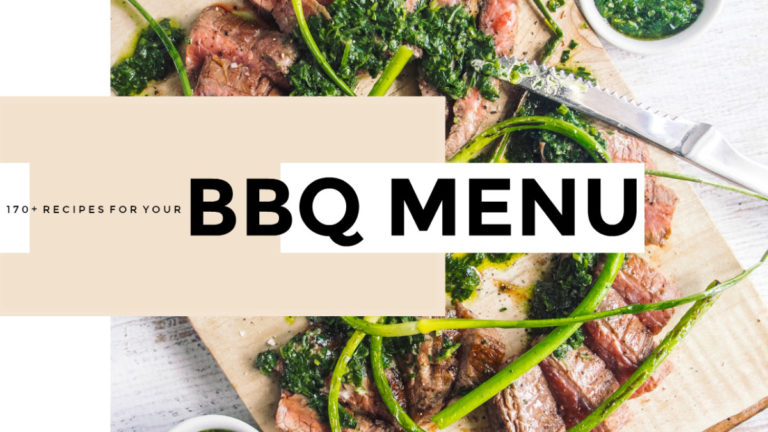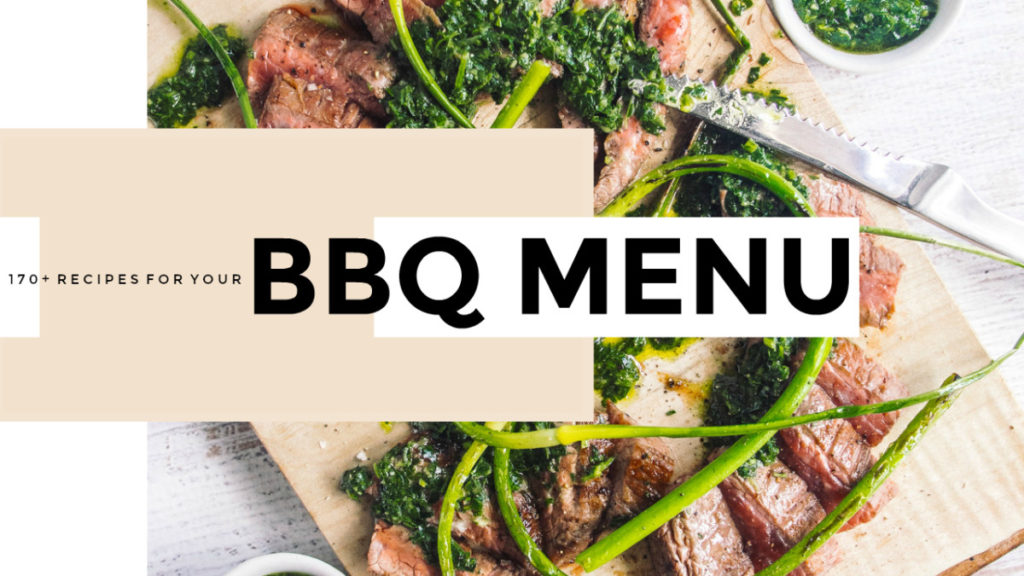 With BBQ season in full swing, we've gathered together some of the best food blogger recipes we could find to help you plan your perfect BBQ menu. We've got all kinds of appetisers, sides, main dishes, sauces, marinades, drinks and desserts – something for every taste and diet. With over 170 recipes in this menu planner, you're bound to find some new family favourites!
Recipes are colour coded for each diet. Links in GREEN are suitable for vegetarians, while links in BURNT ORANGE are for meat-eaters. (GF) in gold after the recipe title indicates Gluten-Free while (V) in pink is for vegan.
To plan your ultimate BBQ, simply pick 1-2 recipes from each category and make sure you're stocked up on charcoal!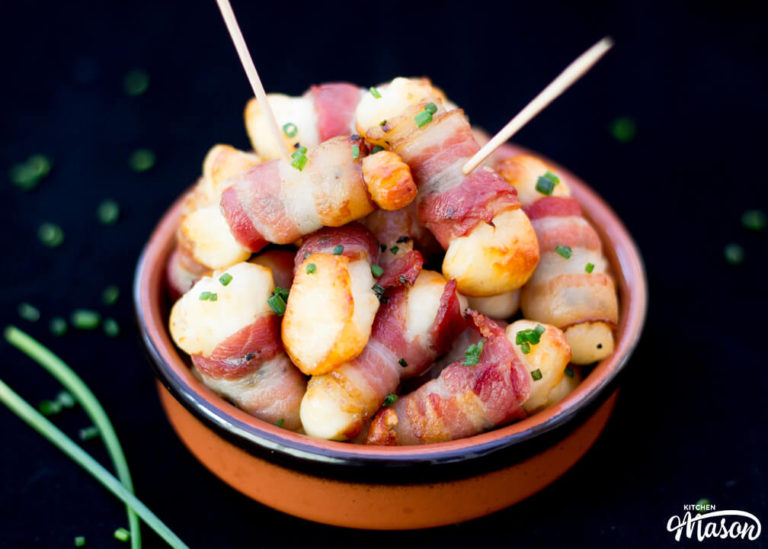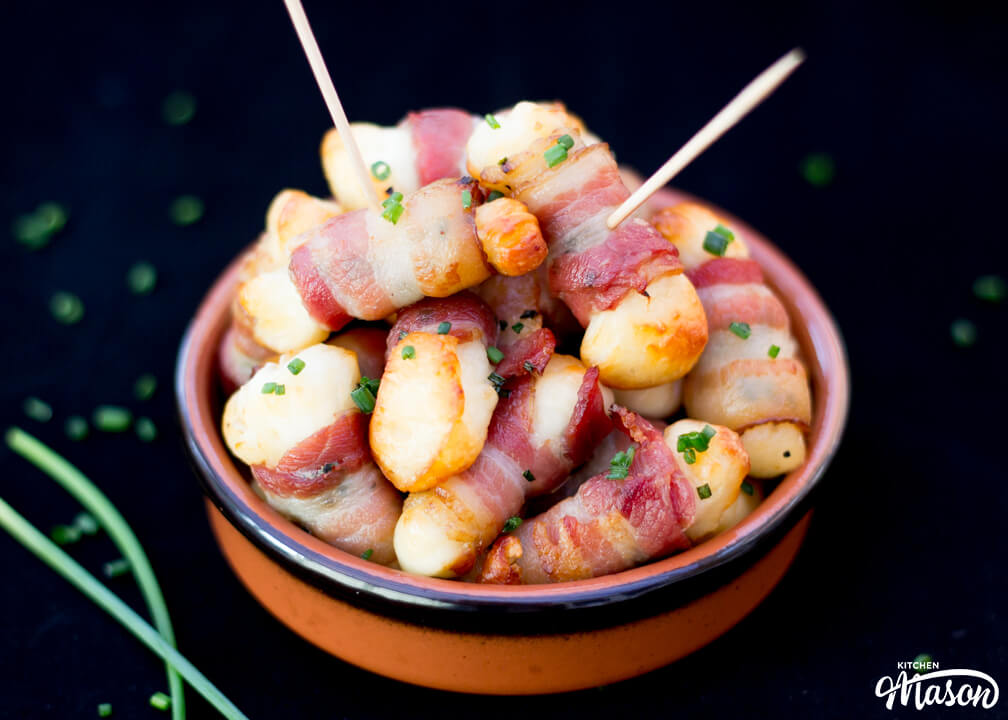 Appetisers for the Ultimate BBQ
Easy Bacon Halloumi Bites (GF) – beautifully squeaky halloumi wrapped up in sultry salty bacon with little hints of black pepper & chives (pictured above).
Easy Grilled Polenta with Fresh Mozzarella and Balsamic Tomatoes (GF) – polenta is grilled, topped with creamy mozzarella, and heaped with balsamic tomatoes and basil.
Plank-grilled Blue Cheese Caprese (GF) – this combination of sweet tomatoes, savoury melted blue cheese and smoky grilled onions is simply divine!
The Best Pineapple Guacamole Recipe (GF) – a tropical twist on a classic appetiser.
Parsley & Lime Guacamole (GF, V) – a delicious parsley and lime guacamole recipe using finely chopped onions for a wonderful flavourful avocado-based dip.
7-Layer Black Bean Dip – an easy appetiser recipe featuring layers of simple Tex-Mex ingredients like refried black beans, seasoned sour cream, chunky avocado, cheddar and cotija cheese, pico de gallo, and black olives.
Easy Italian Tomato Bruschetta (V) – a simple delicious healthy appetizer made with fresh tomatoes, basil, oregano and olive oil.
BBQ Bacon Mac & Cheese Waffle Cones – fun to eat for both kids and grownups, and look cool displayed on a food table at parties!
Watermelon Pizza (GF, V) – looks great on the table and works as an appetizer for summer parties.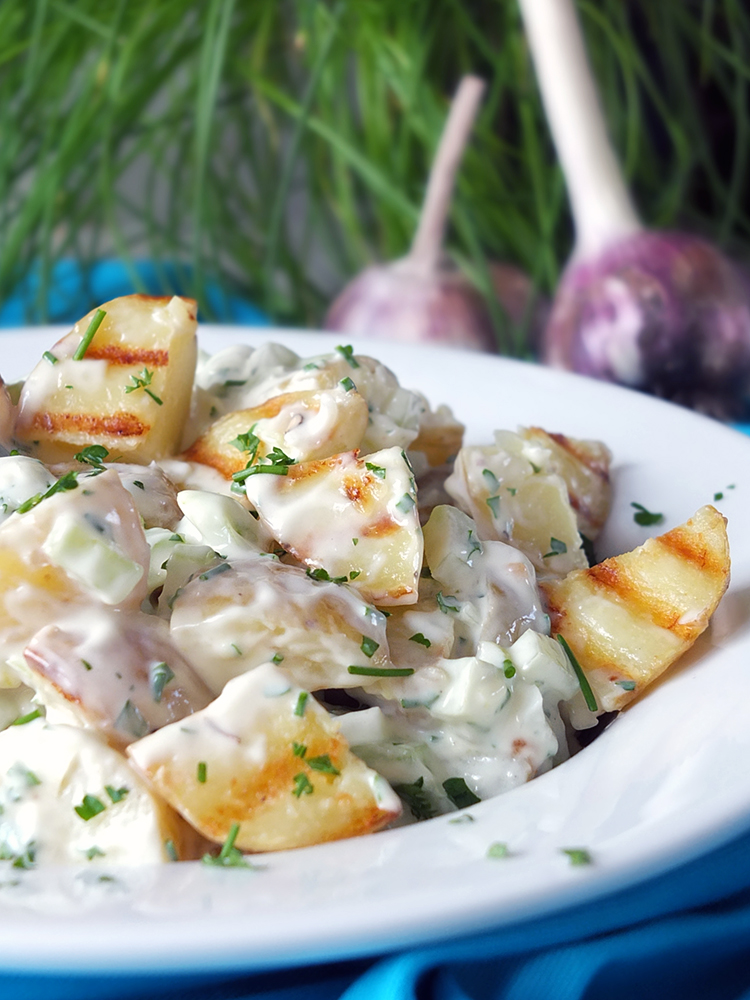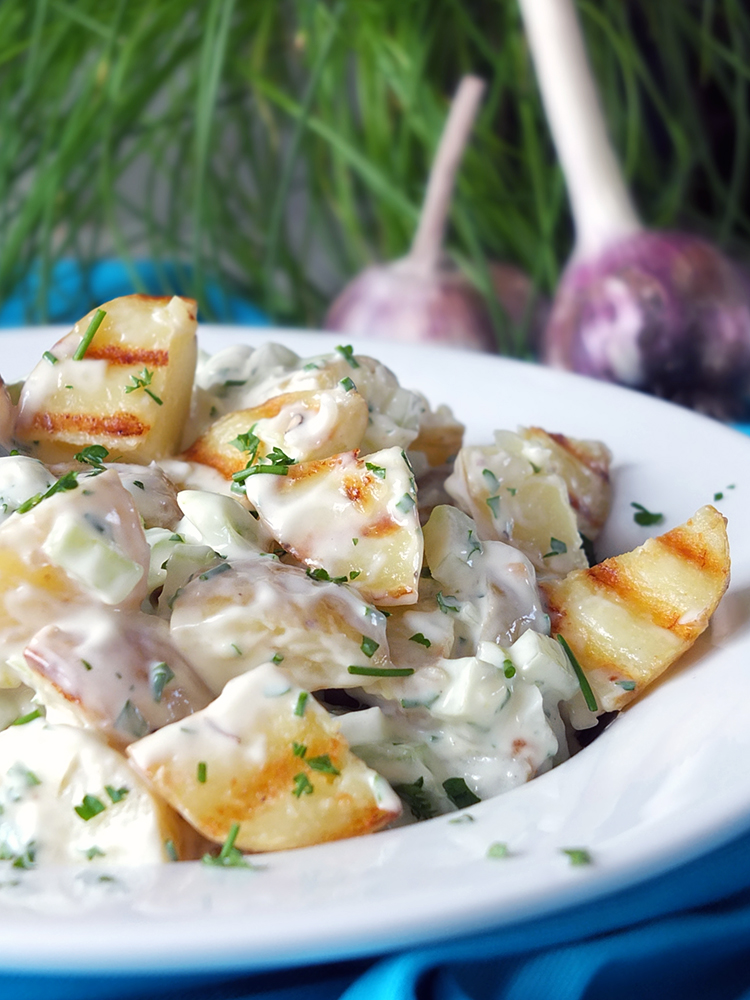 Salads & Side Dish Recipes for the Ultimate BBQ Menu
Potato Salad Recipes
Roasted Garlic & Grilled Baby New Potato Salad (GF) – an easy yet flavoursome potato salad (pictured above).
Classic All American-Style Potato Salad (GF) – this creamy potato salad will become your favourite summer side dish!
Easy Instant Pot Potato Salad (GF)– this Instant Pot method of cooking the potatoes (and eggs TOGETHER) will win you over!
5-Ingredient Red Potato Salad – the summer version of a loaded baked potato. Serve with grilled chicken, fish or burgers.
Sweet Potato Salad with Bacon & Green Onions (GF) – This is not your grandma's potato salad.
Avocado Potato Salad (GF, V) – light and creamy, this avocado potato salad with spring onions and radishes, made with few simple and fresh ingredients.
Easy Red Potato Salad (GF) -so simple to make you'll never buy store-bought potato salad again!
[amazon_link asins='B000KG8GVE,B0015UI8WQ,B00GMMAAZ0,B06ZYB4K1F,B004NSTW7W' template='ProductCarousel' store='elizskitcdiar-21′ marketplace='UK' link_id='6514790c-8da9-11e8-98b0-9d27d70832f1′]
German Potato Salad (GF, V) – a fun addition to any summertime cookout!
BBQ Rib Potato Salad – serve as a main dish or as a side dish for more bbq ribs, chicken, or another bbq meat
Lemon Dill Potato Salad (GF, V) – a lighter mayo-free potato salad loaded with fresh herbs.
Bacon & Blue Cheese Potato Salad (GF) – an easy to make side dish that incorporates tasty flavours you don't typically find in a potato salad.
Potato Salad to Feed a Crowd – always requested at BBQs and gatherings.
Hummus Potato Salad (GF, V) -full of crunchy vegetables and fresh herbs, it is made nut-free with hummus instead of mayo.
Paleo Loaded Roasted Potato Salad – packed with roasted potatoes, bacon, broccoli, and a lightly dressed with a spicy "cheesy" mayo.

Pasta Salad Recipes
Hawaiian-Style Loaded Tuna Macaroni Salad -a requirement when you're eating a classic Hawaiian plate lunch (two scoops of rice, macaroni salad and meat).
BBQ Ranch Pasta Salad – this pasta salad has it all, BBQ, ranch, tomatoes, avocados, corn and more!
Fast & Easy Pizza Pasta Salad – take the delicious flavours of a supreme pizza and brings them to the table in the form of a delicious pasta dish!
Italian Pasta Salad – packed full of deliciousness, this pasta salad will be a hit at your summer gatherings!
Ranch Pasta Salad (V) – easy to make and much healthier than those boxed pasta salads.
Amish Macaroni Salad (GF) – with its characteristically sweet creamy dressing, this macaroni salad is simply perfect for potlucks & backyard barbecues.
[amazon_link asins='B00393VTI2,B01DDETUCS,B01DDEKE32′ template='ProductCarousel' store='elizskitcdiar-21′ marketplace='UK' link_id='ba699165-8da9-11e8-af64-bf2827e9e1d5′]
BLT Pasta Salad – full of bacon, tomato, lettuce, pasta and more!
Creamy Bowtie Pasta Salad – serve with grilled pork chops and limeade for a taste of summer!
Macaroni Egg Salad – the best macaroni salad with eggs that you're going to find!
Pesto Pasta Salad – made with flavorful pesto, spiral noodles, fresh mozzarella and juicy cherry tomatoes.
Hawaiian Macaroni Salad – as close to authentic Hawaiian Macaroni Salad as you're going to get outside of the Islands.
Easy Broccoli Pasta Salad – your favourite broccoli salad combines with your favourite macaroni salad to create this flavorful side dish that pairs perfectly with grilled burgers!
Best Ever Macaroni Salad – made with sweetened condensed milk!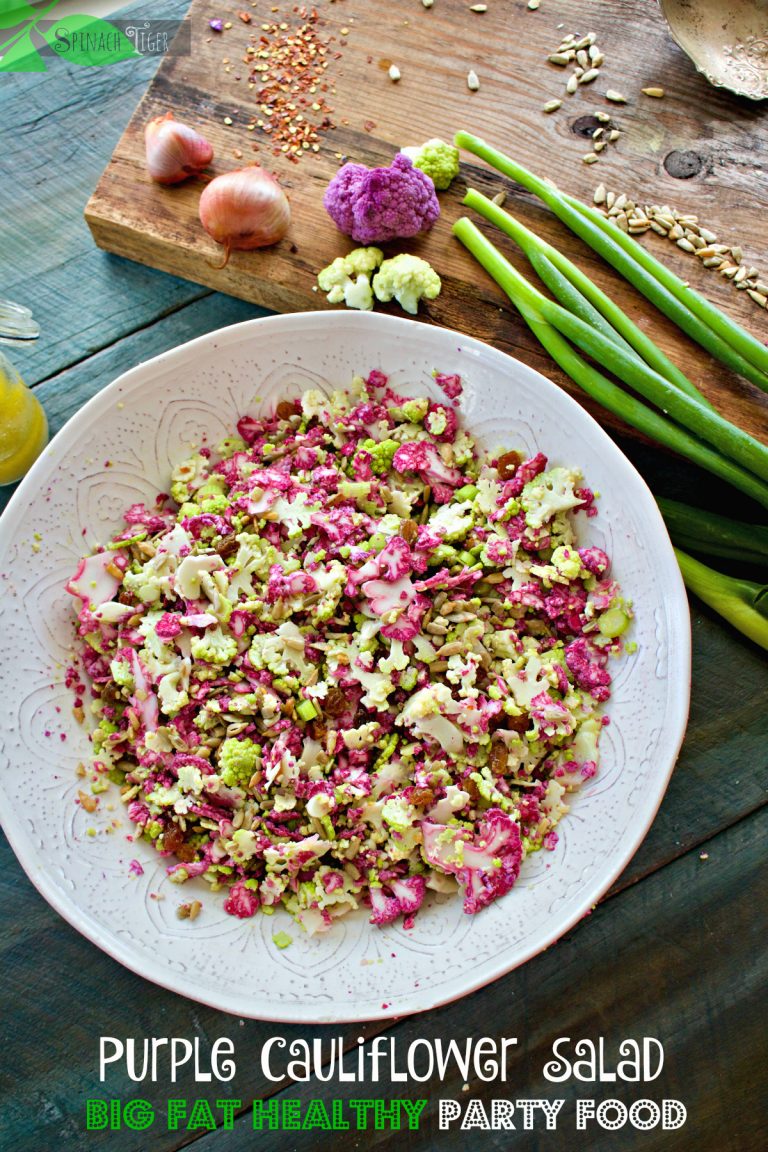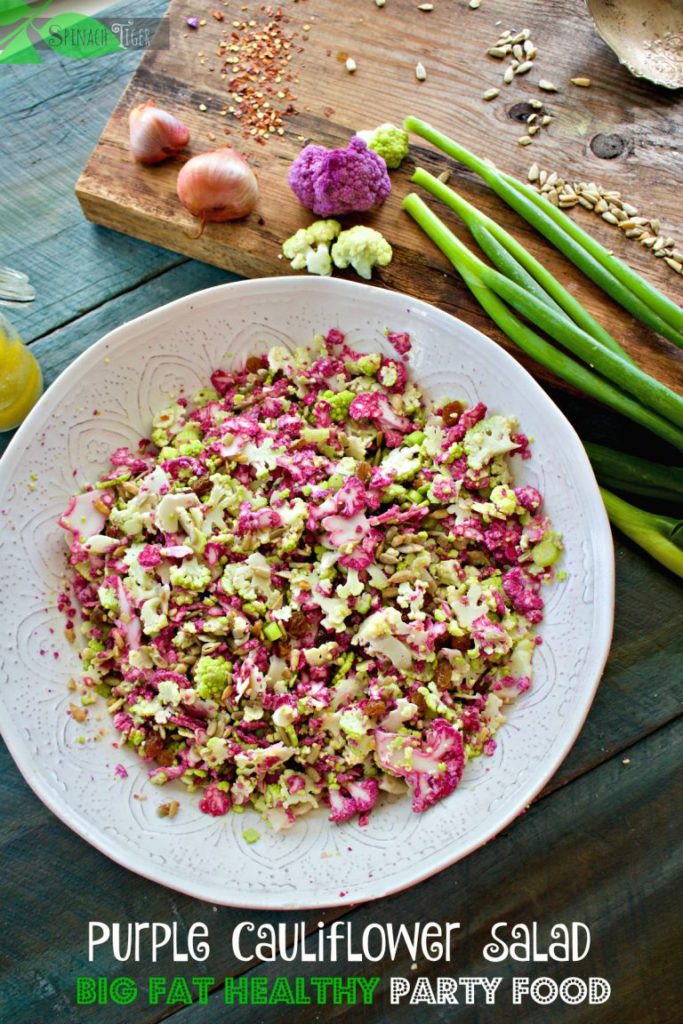 Vegetable Salad Recipes
Shaved Brussels Sprouts Salad with Strawberries, Apple & Bacon (GF) – filled with veggies, fruit, and a super quick dressing it is a winner for any dinner party or summer cookout.
BLT Salad on a Stick with Homemade Avocado Dressing (GF) – creamy homemade avocado dressing drizzled over crisp butter lettuce, salty bacon and sweet juicy grape tomatoes.
Classic 3 Bean Salad (GF, V) – an easy recipe that can be made in advance and chilled.
Broccoli Salad (GF) – every potluck needs this Broccoli Salad on the table.
Zucchini Coleslaw (GF, V) – change things up a bit – and use up all that garden zucchini!
Zucchini Corn Salad with Lemon Vinaigrette (GF) – the perfect summer side dish to take to picnics.
Spicy Cucumber Salad (GF, V) – the perfect easy side dish for BBQ season.
Josh Wiener's Moroccan Carrot Salad with Mint and Spices (GF, V) – perfect for a potluck or buffet. It tastes even better the second day, so it's a great dish to make ahead for a crowd.
Creamy Cucumber Salad (GF) – a delicious blend of cucumbers and onions in a sweet, creamy sauce.
Easy Broccoli Slaw (GF, V) – it's crunchy, creamy, and you only need six ingredients to make it.
German Cucumber Salad with Sour Cream Dressing (GF) – Gurkensalat in German, is a fresh and simple side dish featuring thinly sliced cucumbers in a sour cream and dill dressing.
Mediterranean Couscous Salad with Roasted Aubergines – made with roasted red peppers, feta cheese and fresh herbs.
Simple Corn Salsa (GF, V) – sweet corn and zingy red onions and peppers come together with an acidic citrus glaze.
Purple Cauliflower Salad with Walnut Vinaigrette (GF, V) – this is the salad that will keep you from snacking on junk food and feed your body well.
[amazon_link asins='B06XCDJ6NS,B071WNC4GQ,B07D7WY9WC' template='ProductCarousel' store='elizskitcdiar-21′ marketplace='UK' link_id='1619f733-8da9-11e8-93a7-23829803662c']
Fruit Salad Recipes
Watermelon & Feta Cheese Salad (GF) -red juicy watermelon with sweet blueberries and tangy feta drizzled in lime dressing.
Pineapple Cucumber Salad (GF, V) – juicy and refreshing, this pineapple cucumber salad is a super healthy way to cool down this summer!
Watermelon, Feta & Pomegranate Summer Salad (GF) – the perfect balance of sweet/salty from the watermelon and feta combination, and creamy/zesty from the feta, pomegranate and mint.
Honey Lime Fruit Salad (GF) – a rainbow blend of fruit, mixed with a sweet and tart dressing.
Jerk Pulled Pork & Watermelon Salad – bring a taste of Aruba to your BBQ!
Meaty Salad Recipes
Amazing Whole 30 Chicken Salad (GF) – super easy, delicious and perfect for lunch or dinner.
7-Layer Salad – a childhood favourite.
BBQ Chicken Taco Bowls (GF) – the perfect combination of Mexican & summer BBQ flavours.
Hoppin John (GF) – made with black-eyed peas, this is a quick and hearty classic side full of flavour.
Grilled Chicken Pasta Salad – full of fresh summer flavours and smoky BBQ sauce!

Grilled Vegetable Side Recipes
Grilled Vegetables with Lemon Thyme Butter (GF) – paleo friendly and whole30 compliant
Buffalo Corn-on-the-Cob with Vegan Blue Cheese (V) – this spicy side dish is a terrific addition to your barbecue or cookout.
Best Ever Mexican Grilled Corn (GF) – not a 100% authentic Mexican grilled corn recipe, but healthier and great for the whole family to eat.
Grilled Okra (GF, V) – grilled okra is super easy, and super delicious
Grilled Veggies & Couscous with Orange-Balsamic Dressing (V) – delicious grilled veggies served over couscous with a sweet and tangy orange-balsamic dressing.
Eggplant & Zucchini Agrodolce (GF, V) – agrodolce is an Italian sweet and sour dressing, which is flavoured with herbs and garlic.
Halloumi-Stuffed Peppers (GF) – serve as a side or a main with a salad.
Grilled Mexican Street Corn (Elote) (GF) – (pictured above) a creamy yoghurt and mayonnaise-based sauce with ancho, garlic, lime, cotija, and cilantro coats fresh, grilled sweet corn. A great side dish with a cumin-rubbed and grilled chicken breast or pork chop!
Grilled Potato Kebobs with Lemon & Garlic (GF) – potatoes speared on kebobs and grilled with a light lemony marinade and a vibrant yoghurt dipping sauce.
Grilled Pineapple (GF, V) – these pineapple steaks are incredibly easy and unbelievably delicious.
Grilled Cabbage with Asian Lime Dressing (GF, V) – you need a little oil so it doesn't stick to the grill, and you need some seasoning to bring out the flavour and the cabbage's natural sweetness.
How to Grill Corn on the Cob Seven Different Ways – plenty of inspiration here!
Grilled Asparagus with Garlic Lemon Aioli (GF) – a snap to throw together with simple pantry ingredients.
Carbohydrate Side Recipes
Moist & Fluffy Cornbread – the best cornbread recipe you'll ever try!
Easy Garlicky Grilled Polenta (GF) – eat as is or top with some wonderful vegetables.
Katie's Cornbread Casserole – a 5-ingredient side dish versatile enough to complement any meal.
Grilled Pizza with 15-Minute Pizza Dough Recipe for Two – this dough takes just 15 minutes to prepare and when grilled, tastes very close to a wood-fired pizza crust.
Blackberry Bacon & Basil Grilled Pizza – pizza deserves a spot on your summer meal rotation.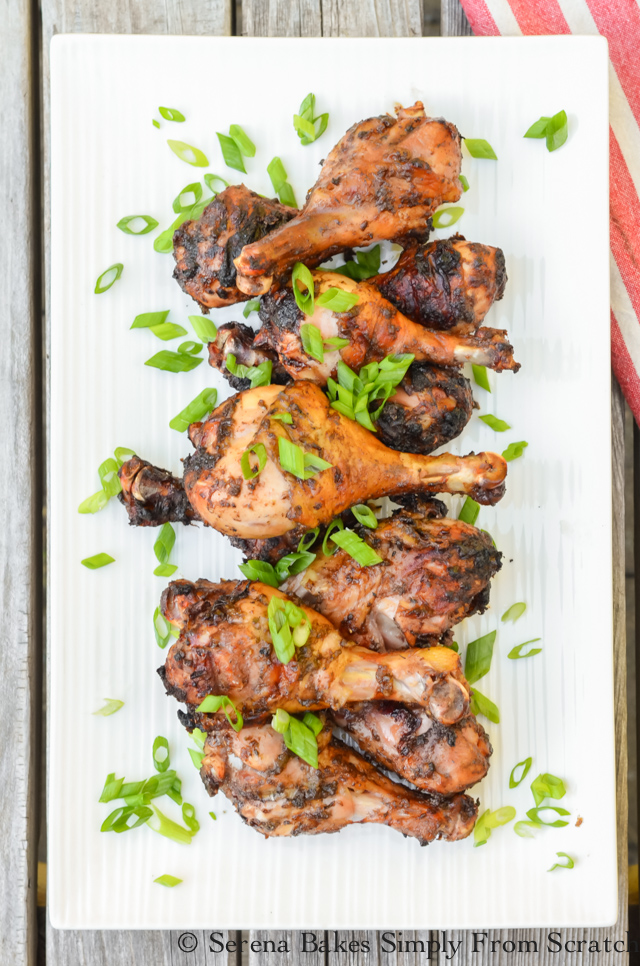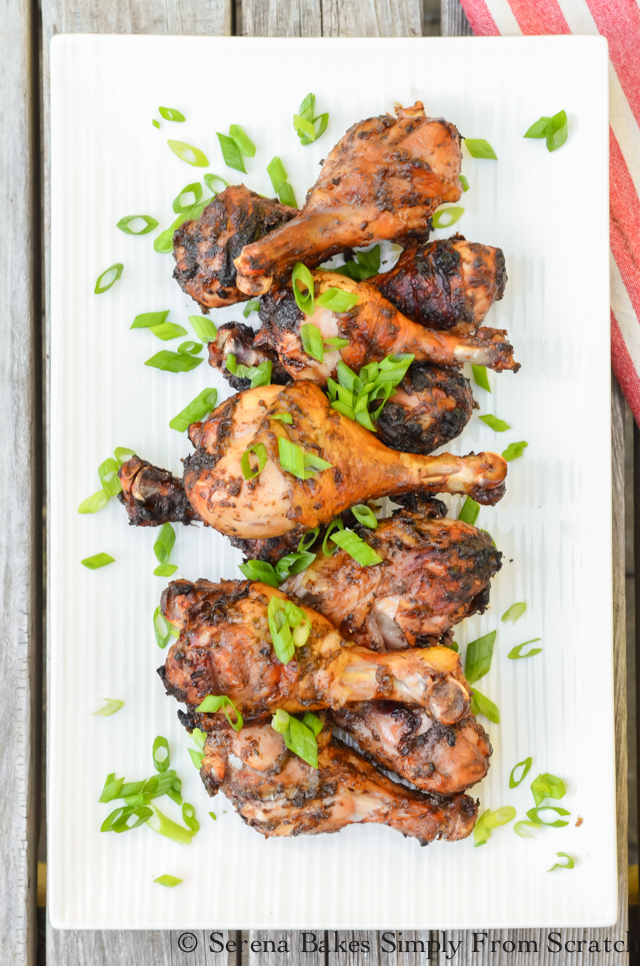 Main Dish Recipes for your Ultimate BBQ Menu
Chicken & Turkey BBQ Recipes
Grilled Hawaiian Turkey Kebabs (GF) – perfect with jasmine rice.
Sweet n' Sour Chicken Kebabs (GF) – add a little Asian flair to your grilling this summer with these kebabs.
3-Ingredient Chicken Wings Recipe – soy sauce, Italian dressing and brown sugar – that's it!
Beer-basted BBQ Chicken -Chicken barbecued and basted with a butter, beer, rosemary and garlic sauce.
Spicy Honey Chicken (GF) – marinaded in a southwest chipotle paste and then basted with a honey-vinegar mixture during the grilling process for the perfect, crispy-sweet glaze!
Easy Grilled Chicken Breast with Buttermilk Marinade (GF) – chicken breast marinated in buttermilk, garlic, herb, spice marinade and grilled to perfection.
Balsamic Chicken Skewers (GF) – one of your must-try grilling recipes before the summer is over!
[amazon_link asins='B01DUQPB5Y,B075NJPY8R' template='ProductCarousel' store='elizskitcdiar-21′ marketplace='UK' link_id='cbf3ad3c-8da3-11e8-bdbc-91b3d8687449′]
Grilled Chicken Fajitas – something a bit different for the BBQ!
Khandeshi Fired Up Chicken (GF) – sit back and let this dish send you away to a region of India known for their spicy food.
Jamaican Jerk Chicken – an interesting balance of sweet and spicy (pictured above).
How to Grill Chicken Wings – everything you need to know.
Cornell Chicken Barbecue – the most famous State Fair food you've probably never heard of.
How to BBQ a Turkey (GF) – everything you need to know!
Simple Vietnamese Grilled Chicken – takes minutes to throw together and has SO much flavour!
Balsamic Grilled Caprese Chicken (GF) – enjoy summer's tomato bounty with this tasty and juicy grilled chicken Caprese.

Beef & Lamb BBQ Recipes
Grilled Baby Back Ribs with Coca-Cola Barbecue Sauce – spicy and sweet grilled baby back ribs with a Coca-Cola barbecue sauce.
Honey Mustard Sausage & Potato Skewers – a great family meal for a warm summer's evening – the flavours are mild and very child-friendly.
Lamb Skewers with Cucumber Soured Cream Dip (GF) – packed full of spicy garlic Cajun flavour, grilled until lightly charred and served with a cool sour cream dip.
Asian Beef Marinated Kebabs – a combination of succulent meat, seasonal veggies, and mouthwatering marinade kabob-style.
Grilled Balsamic Herb Steak – BBQ goodness at its best.
Balsamic Jalapeno Grilled Tri-Tip – what summer nights and outdoor entertaining are made of.
Smoked Beef Brisket (GF) – mind-blowingly awesome brisket that is ridiculously tender, yet firm enough for slicing.
Mediterranean-Syle BBQ Koftas with Couscous & Baharat Yoghurt Dip – a simple Mediterranean-inspired BBQ meal made with plenty of fresh herbs.
Jerked Beef (GF) – a sweet and salty grilled delicacy that can be made with beef, pork or venison.
Baked or Barbecued Sticky Glazed Ribs – makes the most gloriously sticky ribs for a finger-licking meal.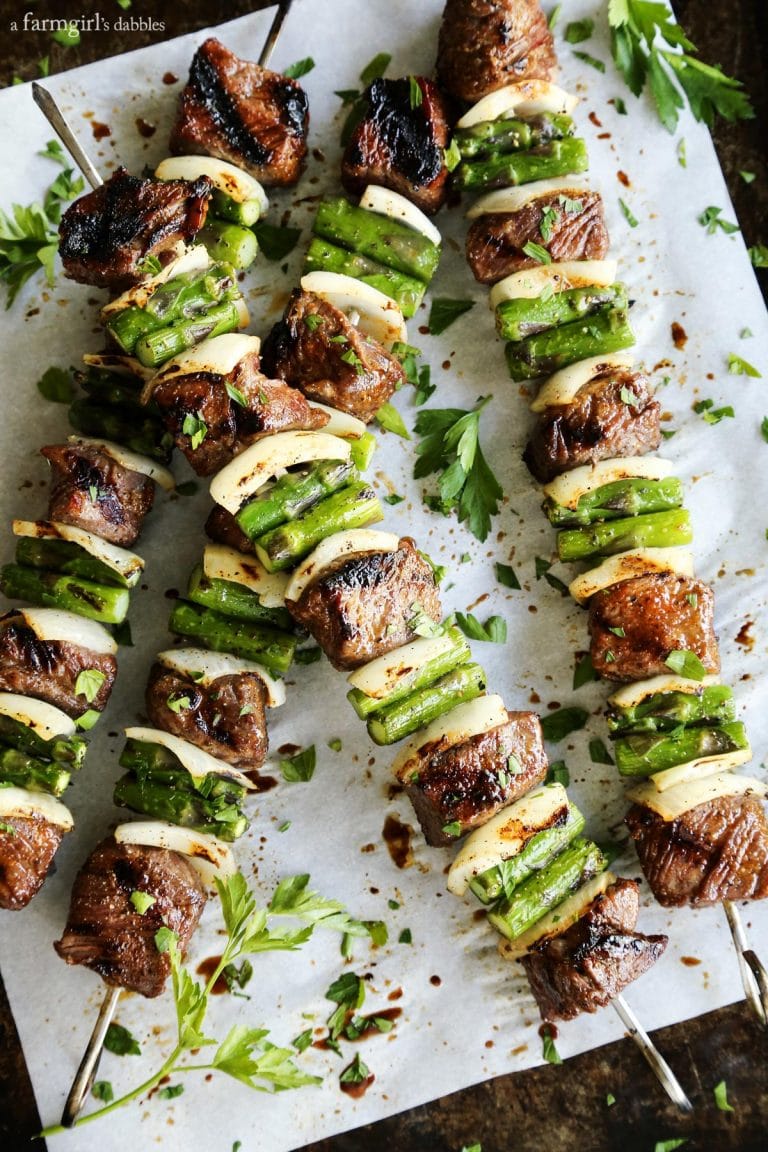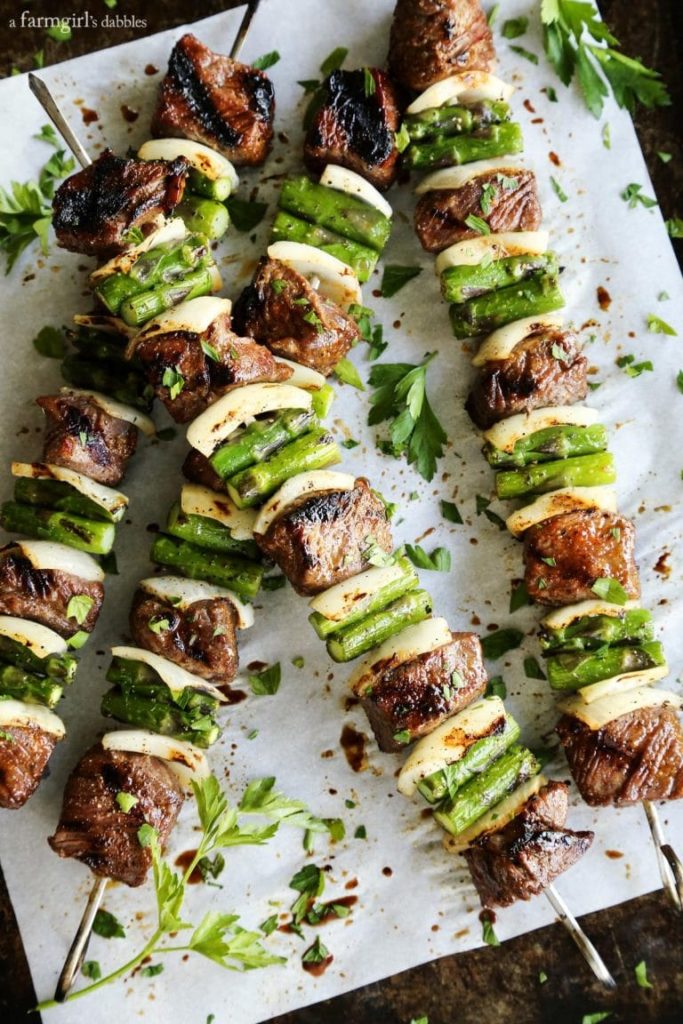 Lamb Leg Steaks in a Herb Marinade – super quick and easy to prep and easy to transport to a picnic/bbq site.
Sugar Grilled Beef & Asparagus Kebabs – sweet and salty steak bites and fresh spring asparagus (pictured above).
Kebabs with Attitude – serve with a simple Tzatziki or plain yoghurt and chopped mint dip and enjoy!
Bacon & Blue Cheese Sliders – and a strawberry lemonade recipe too!
Salsa Verde Grilled Steak (GF) – take your barbecue up a notch and ditch the burgers for grilled steak with salsa verde.
BBQ Lamb Leg Steaks with Harissa & Mint (GF) – serve with a giant toasted couscous salad for delicious al fresco dining!
[amazon_link asins='B0001IWWC0,B00TU3JHYS,B01EJ00SG2,B01HCW4CZW,B06XY4SD7W' template='ProductCarousel' store='elizskitcdiar-21′ marketplace='UK' link_id='c6dea095-8da1-11e8-8e68-95dfcbebe792′]
Pork BBQ Recipes
Marinated Grilled Pork Chops – a simple and flavorful marinade for the most tender and delicious pork chops you'll ever have!
Grilled Sausage & Veggie Skewers with Pineapple BBQ Sauce – fresh vegetables, pineapple, and kielbasa sausage skewers brushed with a simple pineapple BBQ sauce.
Whiskey Apple Smoked Pork – serve with coleslaw on a bun.
Sweet & Sticky Chinese BBQ Pork – If you love sweet & sticky char siu, give this recipe a go!

Seafood BBQ Recipes
How to Grill a Lobster Tail (GF) – get the perfect lobster tail every time!
How to Grill a Whole Fish (GF) – lemons, limes and fresh herbs are stuffed into a whole red snapper and grilled for a succulent fish dinner.
Vietnamese Grilled Shrimps – shrimps marinated in lemongrass, fish sauce, spices and grilled till golden brown (pictured above).
Shrimp Boil in Foil (GF) – simple Cajun cuisine; grill on high heat for 15 minutes.
Buf-a-cue Shrimp – spicy buffalo-style mop sauce over grilled shrimp.
Grilled Swordfish with Fruit Salsa (GF) – peaches, tomatoes and avocados make the best fruit salsa for fish.
Grilled Key Lime Shrimp (GF) – a fast and easy dish that can be served as an appetizer or can be added as the protein to any main meal.
Citrus Marinated Shrimp Skewers (GF) – capture all the flavour without the mess!
Grilled Salmon with Cauliflower Rice (GF) – and how to to get those grill marks!
Cedar Planked Salmon with a Citrus Glaze – a delicious citrus-flavoured smoky salmon grilled on a cedar plank.
Grilled Salmon with Brown Butter Citrus Sauce (GF) – super easy and out-of-this-world delicious grilled salmon.
BBQ Salmon Parcels with New Potatoes, Asparagus Lemon & Thyme (GF) – a quick and easy recipe.

Vegetarian BBQ Recipes
Carrot Hot Dogs (V) – leave the unhealthy mock meats at the store and slide a carrot between those buns instead!
White Bean Artichoke Burgers (GF, V) – perfect served with lots of gloriously green guacamole & a dribble of hot sauce!
Teriyaki Chickpea Beet Burgers (V) – 8-ingredients; can be grilled or cooked on your stove top.
Grilled Portabello Mushroom Tacos – Satisfying grilled portobello mushroom tacos that will even please the meat-eaters!
'Honey' BBQ Ribz (V) – made with seitan and a tangy, slightly sweet yet savoury BBQ sauce.
Vegan Chicken Salad with Pickles (GF, V) – easy to make, no cooking required, and packed with protein—dinner is served!
6-Ingredient Beetroot Falafel Burgers (V) – features ready to eat falafels with chickpeas, spices and coriander.

Rubs, Marinades, Sauces & Relishes
Honey Mustard BBQ Sauce (GF) – the best mustard based bbq sauce recipe you can find!
Homemade BBQ Sauce – perfect for all of your favourite bbq recipes!
Pork Chop Marinade (GF) – if you're looking for a pork chop marinade that's perfect for grilled pork chops or even baked pork chops, this is it!
The Best BBQ Dry Rub (GF, V) – Looking for a delicious go-to barbecue dry rub that doesn't take a lot of prep? It's here!
Dad's Grilled Chicken Marinade – a family favourite recipe.
Ashton's Jack Daniel's BBQ Sauce – great for grilling ribs and pork.
Cherry Tomato Relish (GF, V) – simple and delicious.
5-Minute BBQ Sauce (GF) – sweet, sour and spicy!
Quick & Easy Sticky 5-Spice BBQ Sauce (GF, V) – a delicious thick BBQ sauce with a rich five spice flavour.
[amazon_link asins='B01CY91KW6,B003PZLXIU' template='ProductCarousel' store='elizskitcdiar-21′ marketplace='UK' link_id='eea147bd-8da4-11e8-9e0e-9f28bf80c938′]
Drinks
Non-alcoholic drinks for your Ultimate BBQ Menu
Strawberry Tea Punch – a perfectly-delicious, crowd-pleasing punch to serve up!
Strawberry Sun Tea – iced tea with added strawberries!
Fresh Lemonade – a low-cal alternative to traditional lemonade.
Homemade Frozen Lemonade – this is not a full slushie texture but rather a really frothy lemonade.
Cantaloupe Agua Fresco – light and gently fruity, it's a family-friendly drink perfect for a warm day.
Sparkling Watermelon Agua Fresco – a refreshing sugar-free drink.
Frozen Strawberry Lemonade – switch this recipe up using different frozen fruits.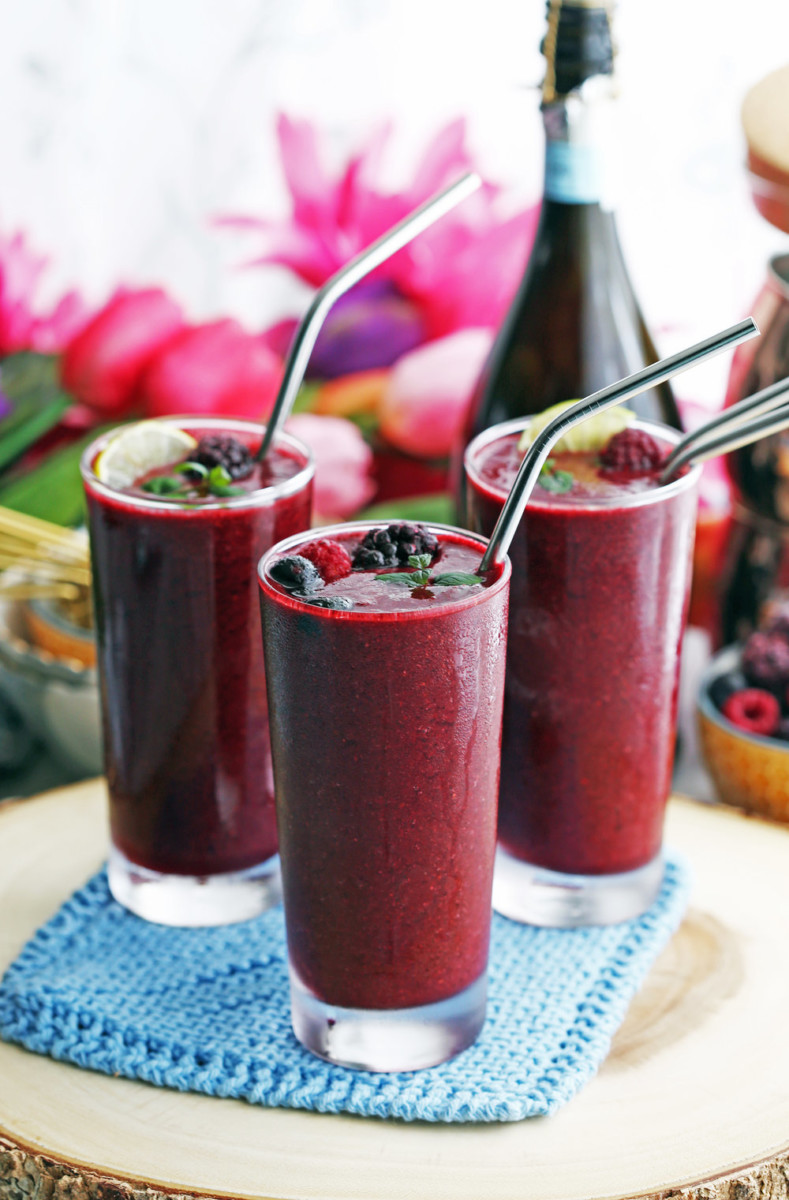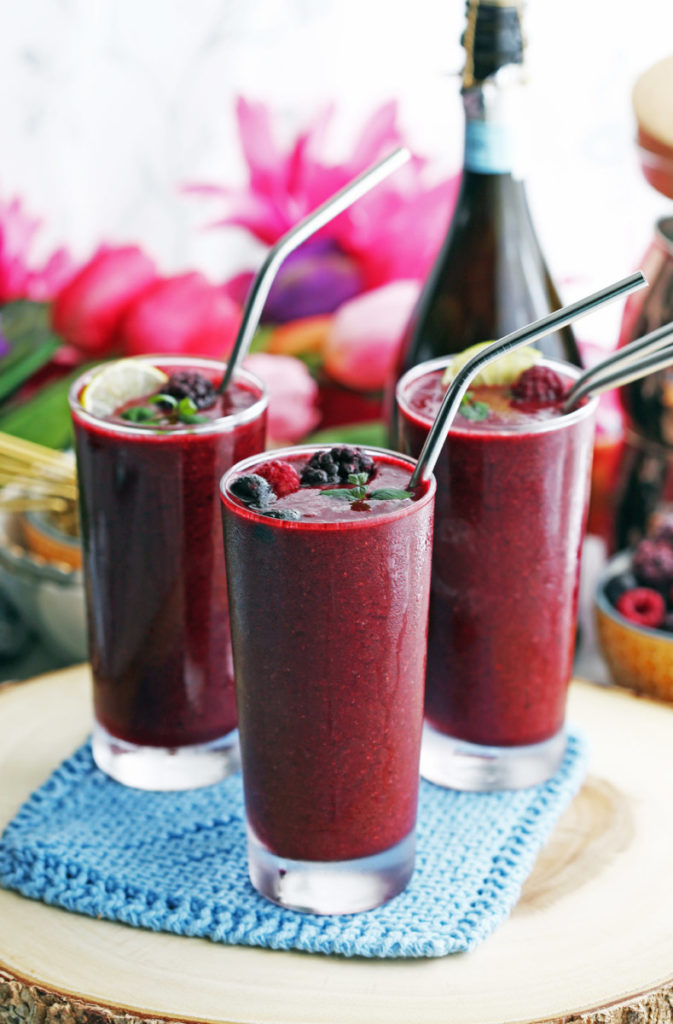 Alcoholic Drinks for Your BBQ
Beach, Please Martini – Malibu coconut rum, peach schnapps and Cran-Pineapple juice.
Goombay Smash Cocktail – the sweet tastes of coconut, pineapple and oranges are blended with three different kinds of rum.
Lavender Lemon Gin & Tonic Granita Cocktail – a delicious combo of frozen dessert and refreshing cocktail all in one.
Watermelon Raspberry Fróse – a perfect chilled and frozen watermelon raspberry frosé cocktail with perfect summer flavours!
Orange Cranberry Sangria – a crowd pleaser for your next gathering with a hint of that tart cranberry.
Strawberry Basil Sangria – a perfect weekend beverage for adults.
Mixed Berry Prosecco Wine Slushies – (pictured above) this wine slushie drink recipe takes only 5 minutes to prepare and will help keep you cool on a hot day!
Sparkling Maple Orange Vodka Spritzer – a great drink to serve alongside heavier foods.
Misty's Maui Mai Tais – enjoy a taste of the tropics!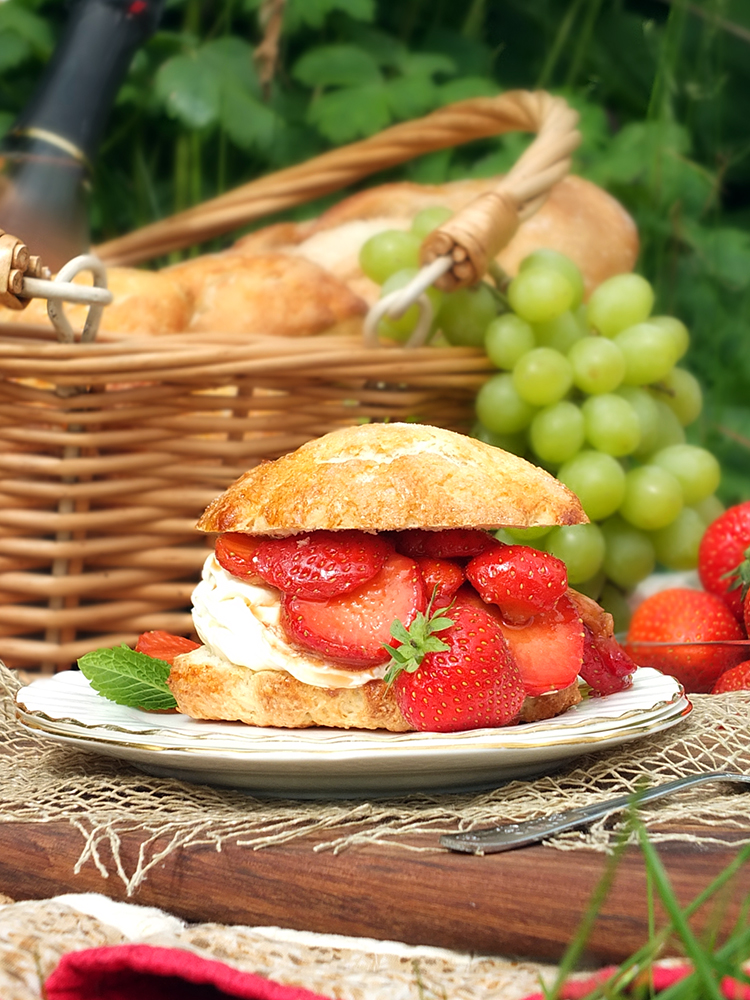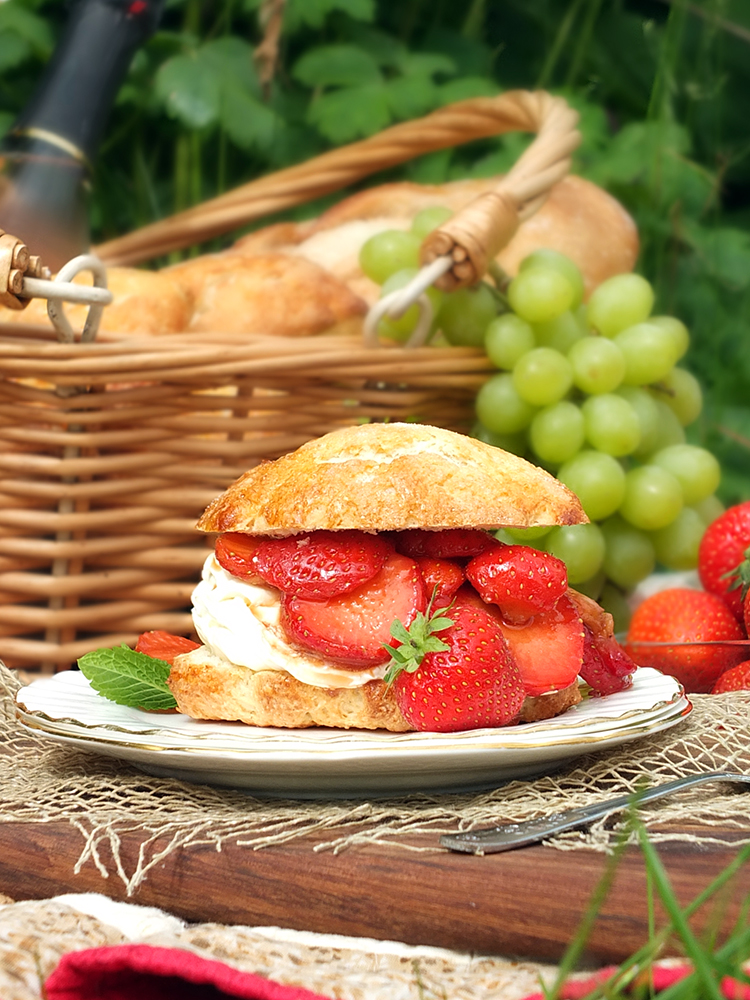 BBQ Dessert Recipes
Strawberry Shortcakes with Balsamic Black Pepper Syrup – quick and easy strawberry shortcakes take no time to whip up!
Arnold Palmer Texas Sheet Cake – the classic tea and lemonade combination of the Arnold Palmer is now available in Texas sheet cake form.
Pistachio Gelato Pops (V) – made with a unique combo of ingredients that are sure to please everyone!
Grilled Pineapple with Pound Cake & Vanilla Ice Cream – sweet grilled pineapple over a slice of homemade pound cake, topped with vanilla ice cream, maple syrup and lemon zest.
Banana Split Grilled Dessert Nachos – all the beloved flavours of a classic banana split in a super-fun grilled dessert!
Summer Berry Trifle – layers of tangy whipped cream, tart lemon pound cake and gently cooked fresh berries come together for a pretty and delicious no-bake dessert.
[amazon_link asins='B00Q4O5PZQ,B07B61CLWT' template='ProductCarousel' store='elizskitcdiar-21′ marketplace='UK' link_id='79fa26f7-8da4-11e8-b97e-d56c7330c07f']
Caramel Apple-Pear Mason Jar Pies (GF) – all the summer flavours you love in personal size containers.
Grill-baked Blueberry Pie – bake fruit pies in your grill, just like an oven.
Strawberry & Blueberry 'Cheese-like' Cake (GF, V) – so luscious and creamy and yet this dessert is totally gluten and dairy free!
Grilled Pineapple Coconut Sundaes (GF, V) – juicy grilled pineapple topped with coconut ice cream, caramel sauce, and toasted coconut.
Strawberry Shortcake & Lemon Curd Parfait – strawberry shortcake parfaits layered with a bright, sweet & creamy lemon curd.
Strawberry Icebox Cake (GF) – a handful of ingredients, minimal prep, simple to make, and truly delicious!
Grilled Pineapple & Cinnamon Coconut Cream (GF, V) – tastes like pineapple upside down cake without the cake!
Gooey Chocolate S'mores Cupcakes – a graham cracker base, soft and decadent chocolate cake, gooey chocolate buttercream centre, and toasted marshmallow frosting.
Mawmaw's Banana Pudding – an easy "no bake" type banana pudding that uses instant vanilla pudding, vanilla wafers, cool whip, sour cream and bananas to achieve cool, creamy deliciousness.