A shore excursion in collaboration with Celebrity Cruises UK.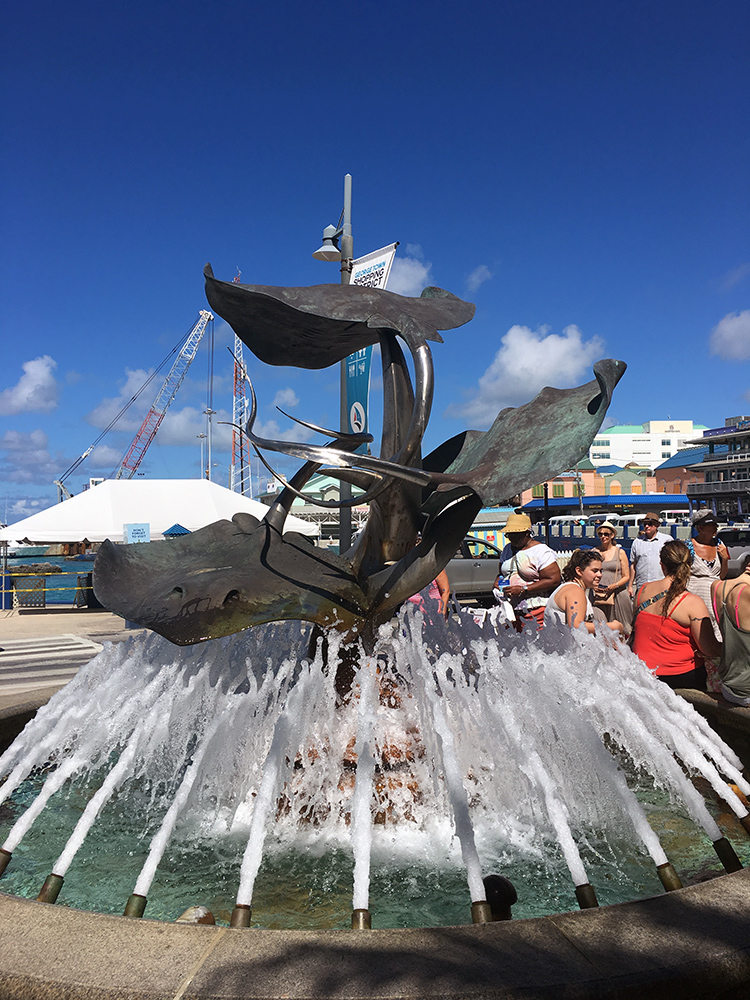 Grand Cayman is one of three Cayman Islands, British Overseas Territories, located in the Caribbean Sea. It was the first stop on a five-night Caribbean Cruise I was on recently with Celebrity Cruises UK. Early one warm sunny morning I found myself boarding the tender from the cruise ship; we were on our way to swim with the stingrays in Stingray City.
This was my first (and only, so far!) ever experience with going on a shore excursion and I was really looking forward to it.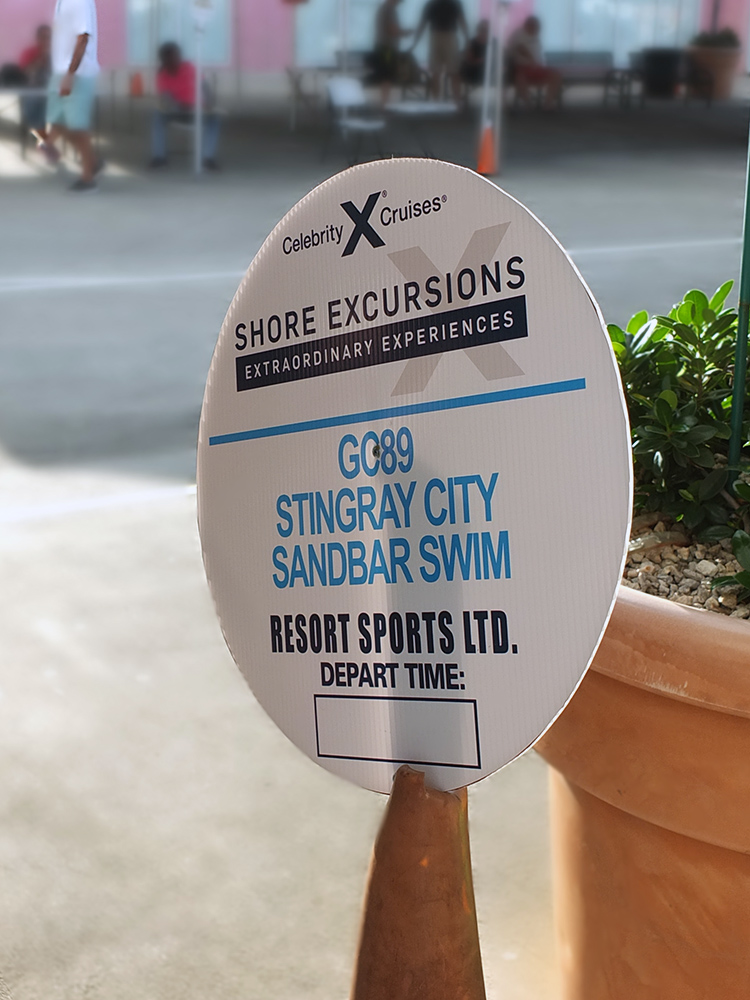 Security through to the island was quick, and we were greeted (gluffed!) by a Jack Sparrow look-alike (he's willing to have his photo taken with you for a small fee) before boarding the tour bus to where our catamaran was waiting. Our guide was a Jamaican gentleman with a deep molasses accent I could have listened to all day.
The catamaran journey to Stingray City, located in the barrier reef northeast of the island, was a pleasant half an hour sail across gentle turquoise waters. We had the option of either sitting in the sun on the trampolines at the front of the catamaran or sheltering under the canopy at the back of the boat. Drinking water was available if needed.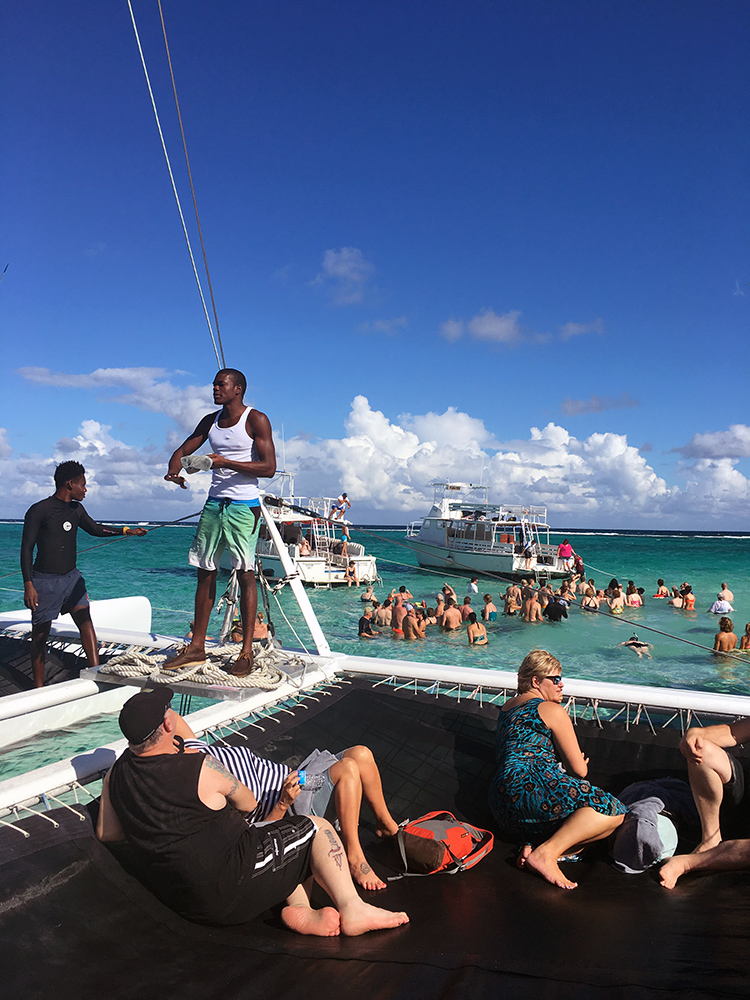 To be honest, Stingray City was rather crowded with several different tour operators clustered around the shallow sandbar, but there was still plenty of room to get into the water for a swim. I'm only five foot four and three-quarter inches in height and the gorgeously warm water was about chest height for me.
It didn't take long for the stingrays to appear – they're regularly fed by the tour operators and so they are very used to being around humans. I, on the other hand, was not used to being around stingrays so I confess at first I was worried I was going to step on one and injure it! It took me a good ten minutes to realise they were just going to swim around me, and I didn't need to try and tread water every time one appeared.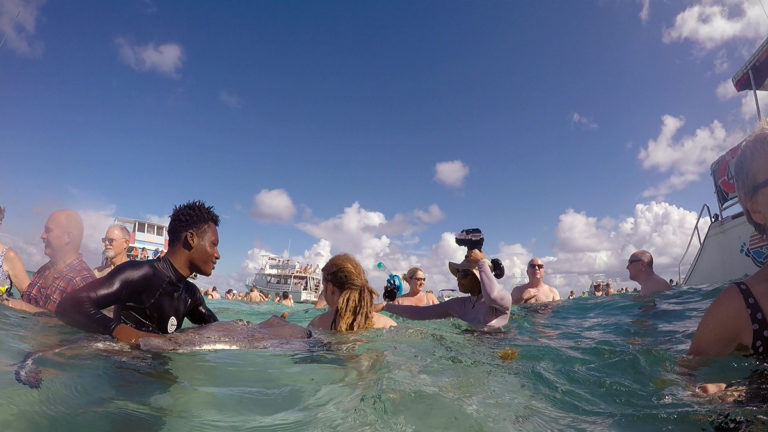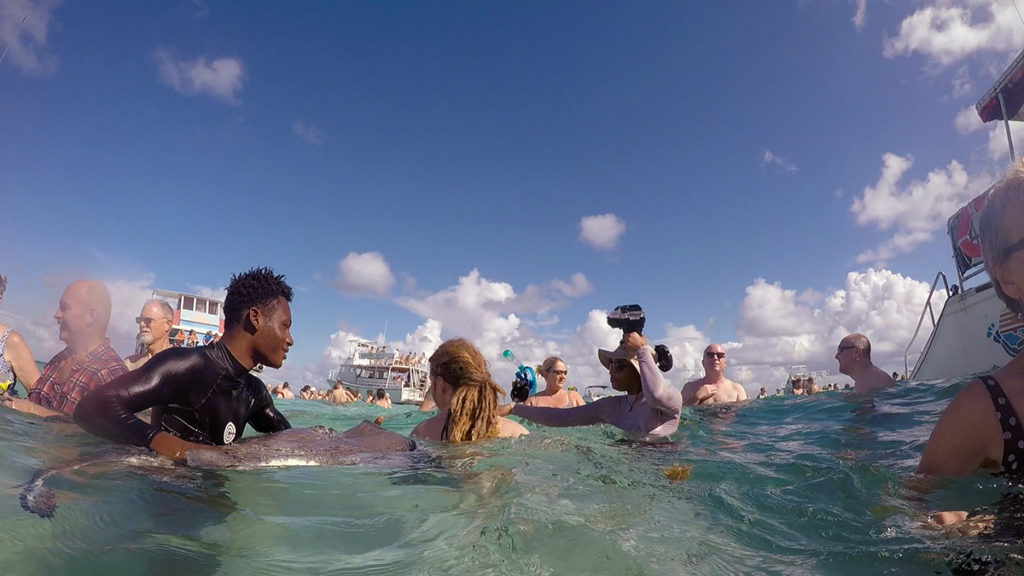 The stingrays are so used to humans that they didn't seem to mind being manhandled by the guides. We had the opportunity to touch the stingrays and have our photograph taken with them for a fee (I paid about £40 for ten images sent directly to my email). To be truthful, I felt that the guides were rather rough with the stingrays, catching them and bringing them out of the water to have tourist after tourist kiss and touch them, but they really didn't appear to mind as they kept coming back.
I had my Go Pro with me and took some underwater footage. Have a look at the video below to see what it was like to swim with the stingrays!
We were only at Stingray City for about half an hour before we had to return back to shore and Georgetown, where we had the opportunity to browse the shops and do a bit of geocaching.
Each of the ports on our cruise had free gemstone and charm bracelet charms on offer; all you had to do was visit each of the jewellery shops with your vouchers to collect them. As a geocacher, this real Caribbean 'treasure' hunt appealed to me, and so I collected each of the pearls, rubies, amethysts, tanzanites and charms at the ports we stopped at, including a tiny gold stingray in Grand Cayman. In Curacao, I picked up a small painted treasure box and gifted the Caribbean treasure to my daughter for her 11th birthday when I returned home, much to her delight.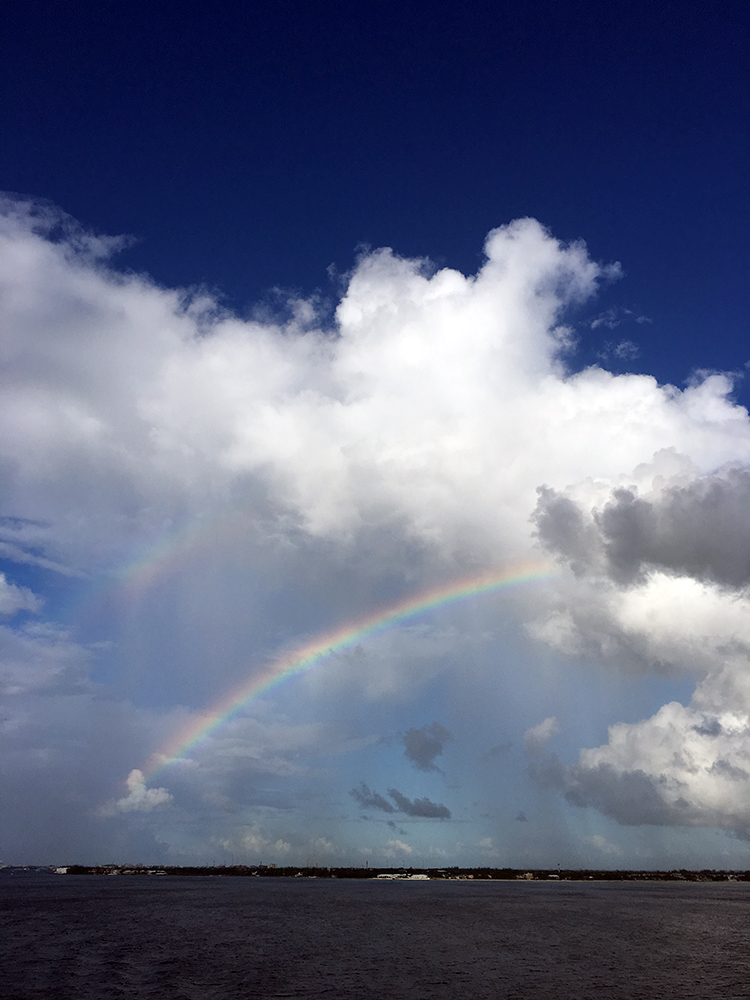 All in all, the Grand Cayman shore excursion was a rather fantastic experience. I certainly wouldn't say no to returning there again sometime in the future.
Have you ever swum with the stingrays in Grand Cayman? What did you think about the experience? Let me know in the comments!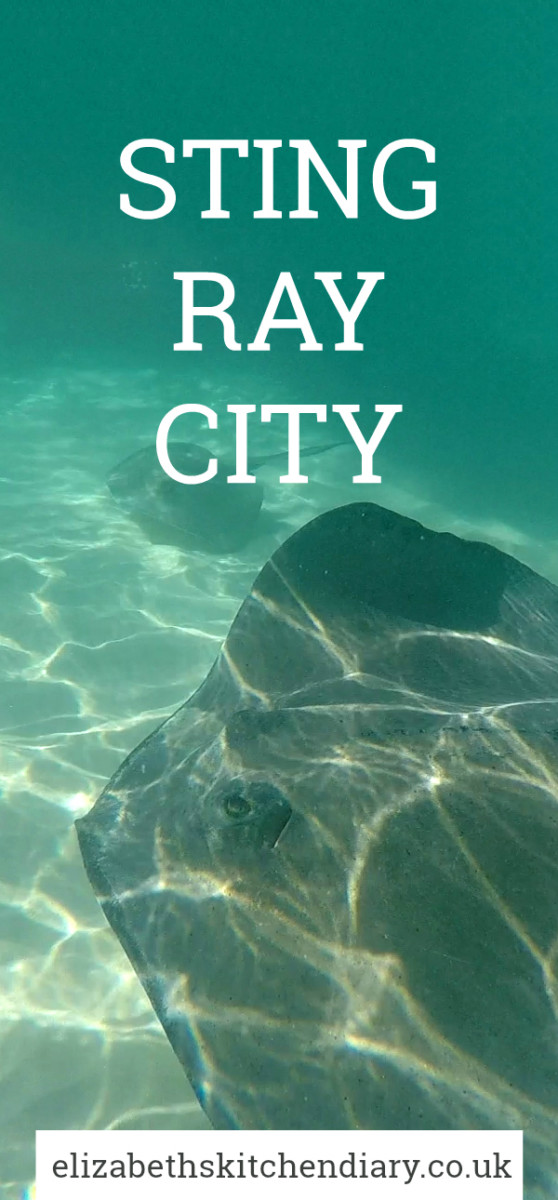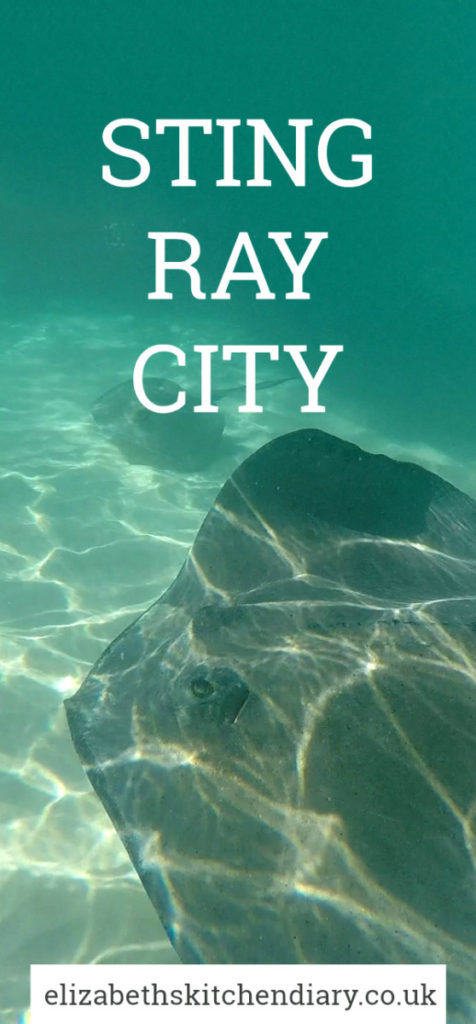 Elizabeth's Kitchen Diary was a guest of Celebrity Cruises UK, although all thoughts and opinions expressed are our own.