Earlier this year I was invited to Óbidos, Portugal to participate in the Rocha Pear harvest and to learn more about this delicious fruit including its history, economic impact and culinary versatility. This gastronomic press trip was organized by ANP – National Association of Pera Rocha Producers and was part-funded by the European Regional Development Fund.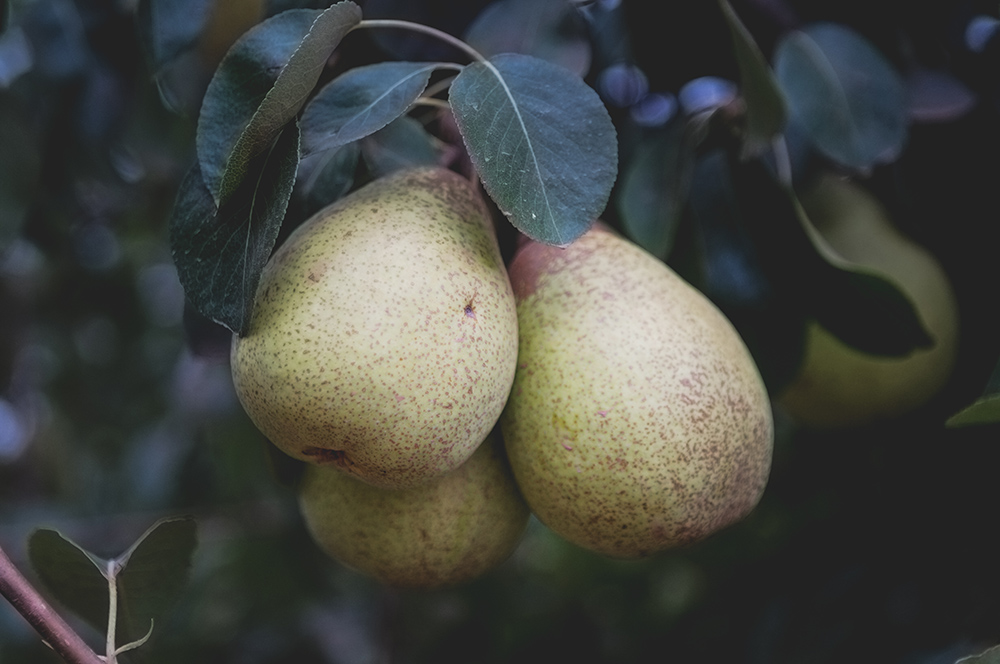 HISTORY OF THE ROCHA PEAR
In 1836, Pedro António Rocha was walking through his farmland in the Oeste region of Portugal when he found an unusual fruit tree that took his interest. The tree produced a different kind of pear than he was used to – sweet, with a granular texture, although always soft and with some unique, specific qualities.
Each September, when the fruit from this tree was ripe, he'd harvest them and gift them to his friends to taste. Word quickly spread throughout the region, and this new pear gained popularity and investment backing. Its production spread throughout the western region of Portugal.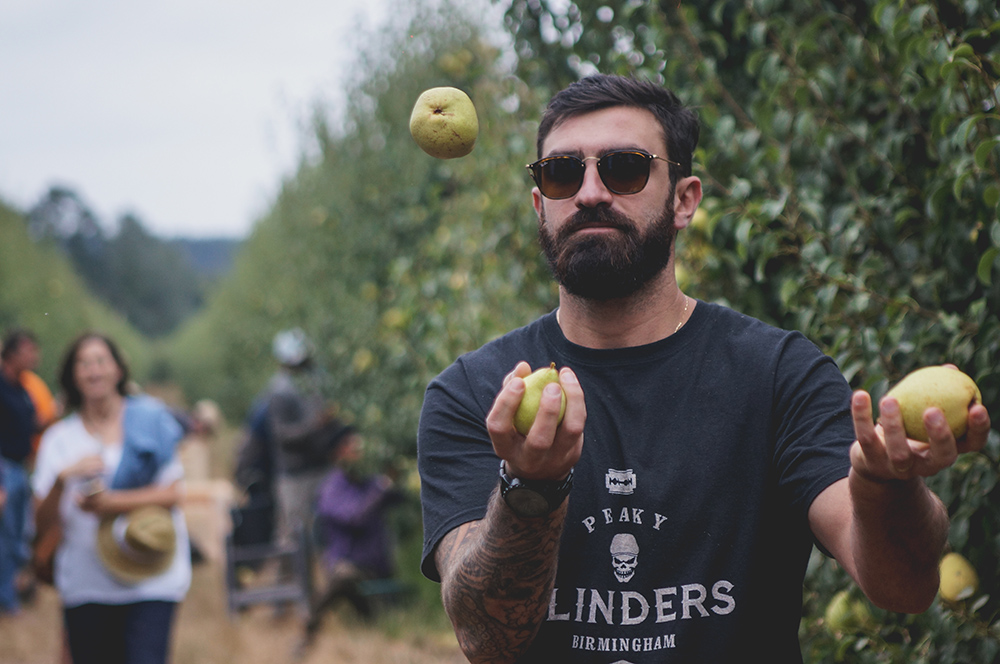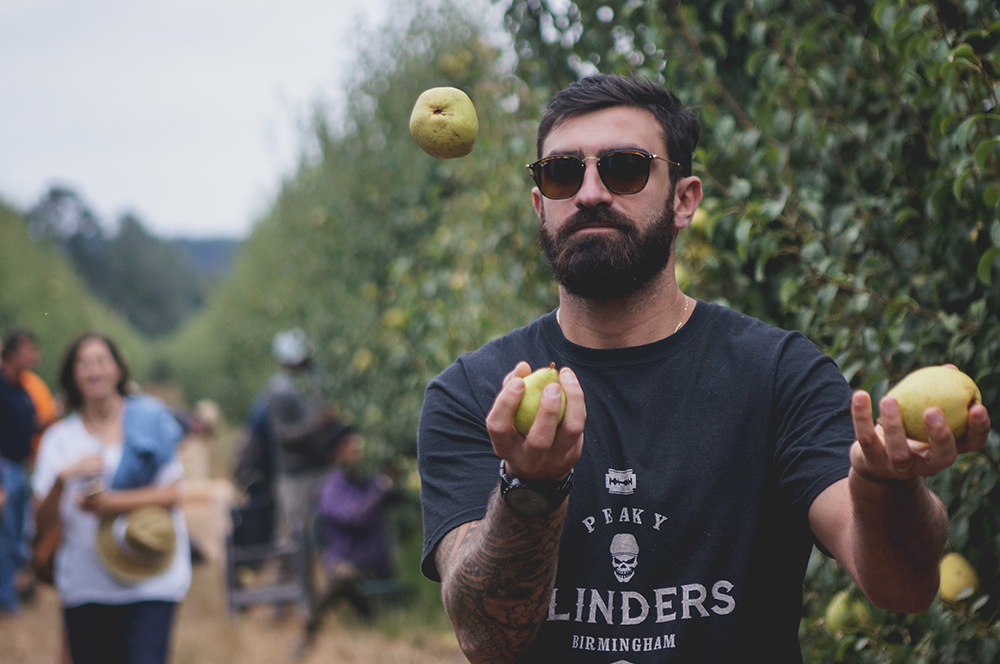 Nearly a century later, in 1926, this pear gained official recognition and was named Pera Rocha (Rocha Pear) in honour of the orchard's owner.
In 2003, Pera Rocha do Oeste gained Protected Designation of Origin (DOP in Portuguese), the seal of the European Union. This means that when you buy Rocha Pears you can guarantee they were produced to the highest standards in the Oeste region of Portugal.
"The Oeste region lends a specific character and flavour to the fruit that comes from its soil, providing it with distinctive characteristics. Oeste's edaphic and climatic conditions are such and are so absolutely determining factors in the characteristics of Pera Rocha, that they led this product to earn the name of its region of origin, Pera Rocha de Oeste."      – Domingos dos Santos, chairman of the ANP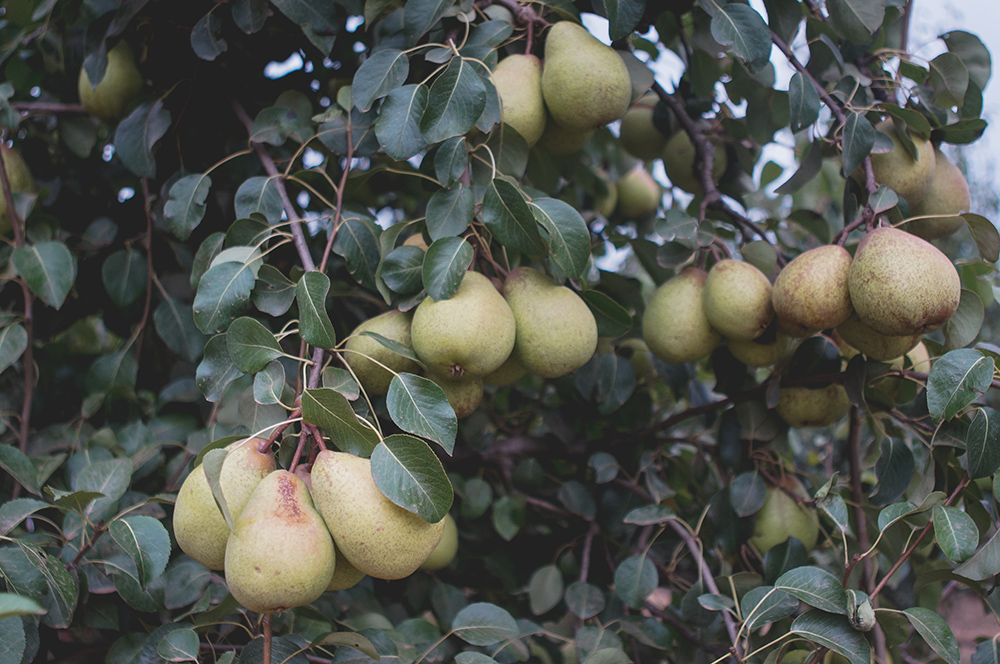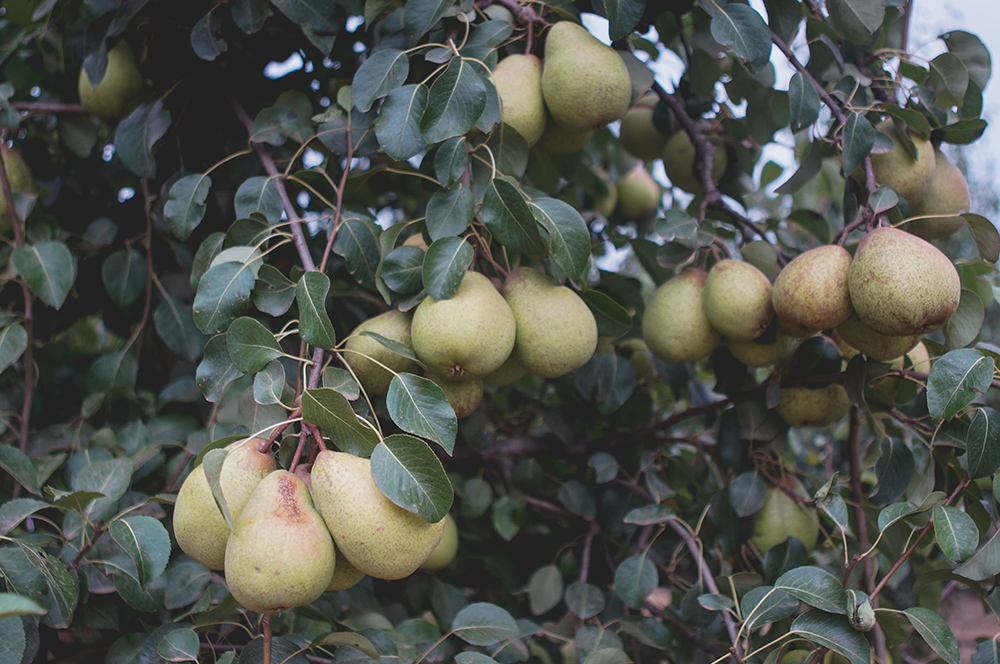 FEATURES OF THE ROCHA PEAR
The Rocha Pear is distinguished by its yellow or pale green colours, with a characteristic unique russeting around the stalk. The flesh is firm and white, juicy and sweet – the greener the skin is the crispier it is. As it ripens, it takes on a yellow hue and becomes sweeter, softer and juicier. Occasionally, a pink blush may appear due to being exposed to the sun.
Nutritionally, Rocha Pears are a good source of protein, dietary fibre and potassium. It is also a source of vitamins A, B1, C and E, making it a powerful antioxidant.
It's a traditional Portuguese fruit that has never needed any genetic adaptations: it's perfect, just the way it is.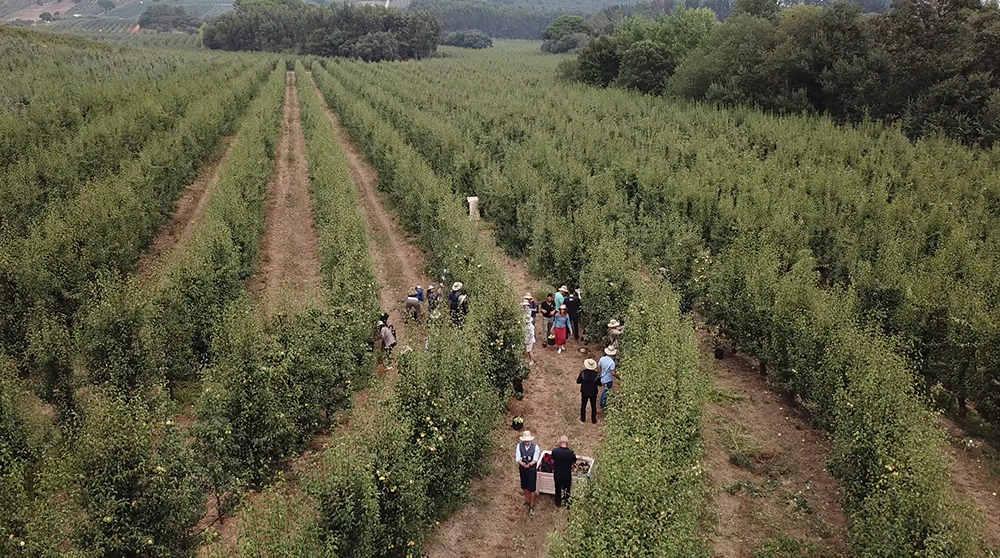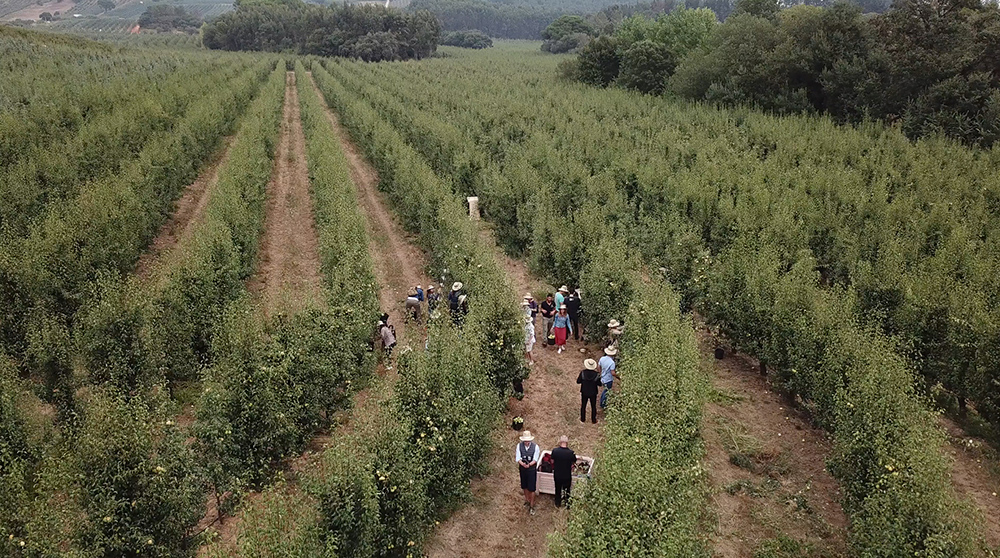 THE ROCHA PEAR HARVEST
Quinta de Boavista is a family-owned estate that has one of the oldest Rocha Pear orchards in the country, with trees planted in 1956 still producing fruit. As part of our gastronomic tour, we joined the founder's grand- and great-grandchildren to help with their pear harvest.
The Pera Rocha harvest usually takes place in August, sometimes extending into the first few days of September. Each pear is carefully picked by hand, we learned, and in a very specific way. You can't just grab the fruit off the tree, you need to carefully lift and twist the fruit, gently separating it by its natural scar between the stem and the branch. Pears with broken stems are discarded, as they can cause damage to the other fruits in the storage containers, even months down the line.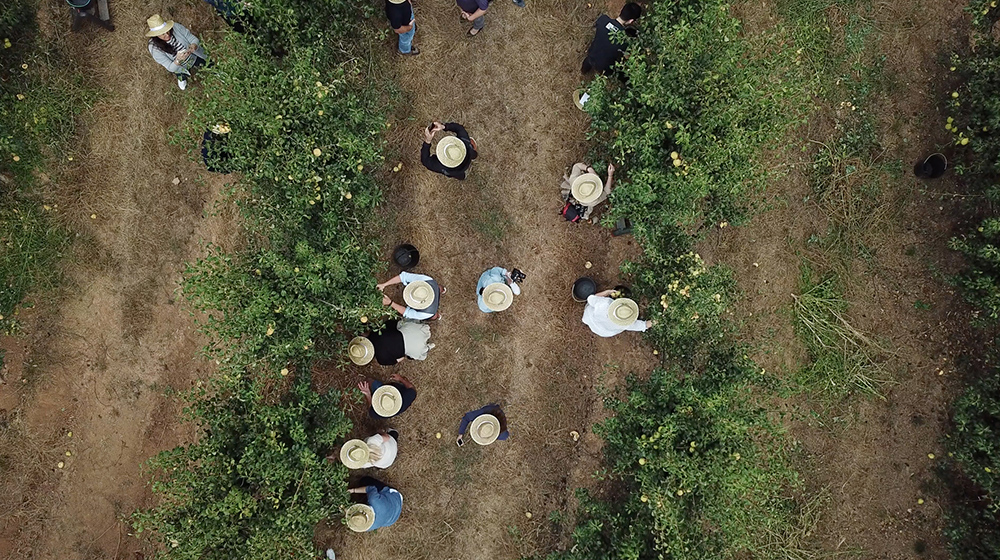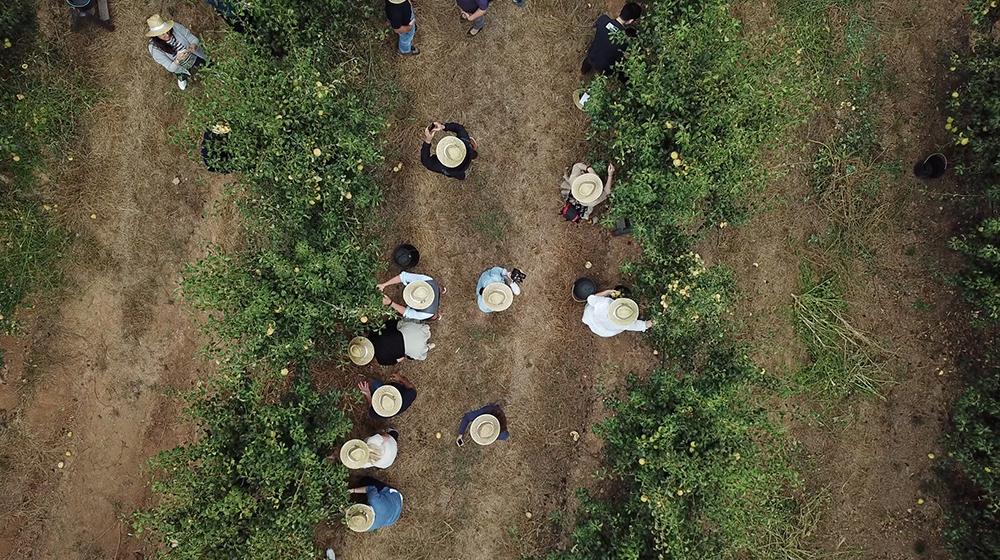 Workers can harvest Rocha pears at an extraordinary speed, we observed (unlike my own time-consuming method! That's me, pictured above, right, with the black and red camera case). The fruit is carefully placed into a large container before being transported to a central fruit warehouse for processing, grading and storage.
More than 5000 producers are involved in the production of Rocha Pears in western Portugal, and during the harvest season, it employs over 150 thousand people – per day! It is traditional for young people and students to join in with the rural workers during this time, in order to help cope with the large workload.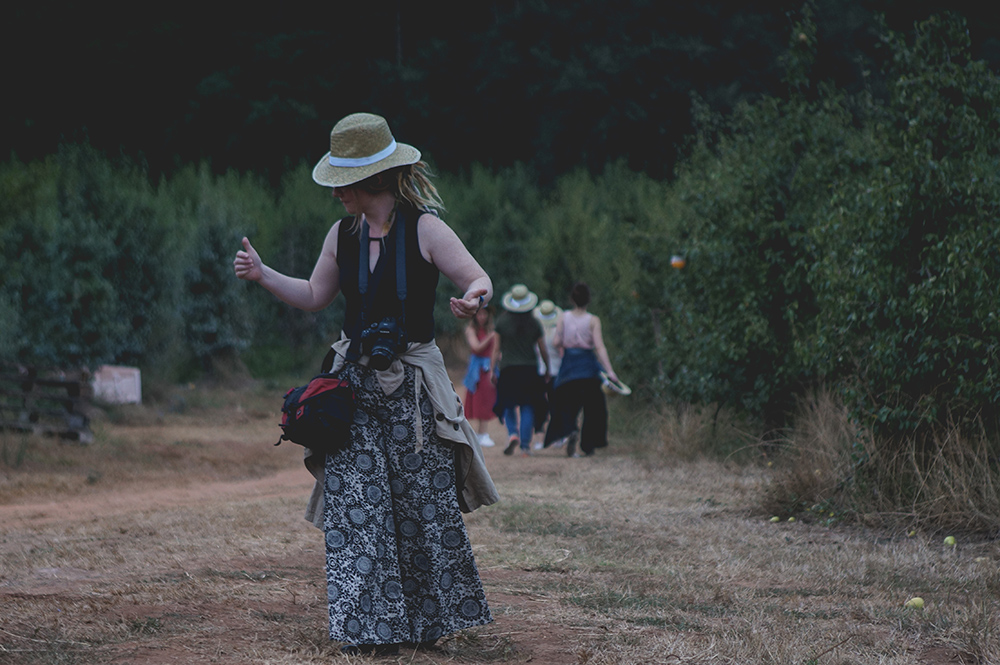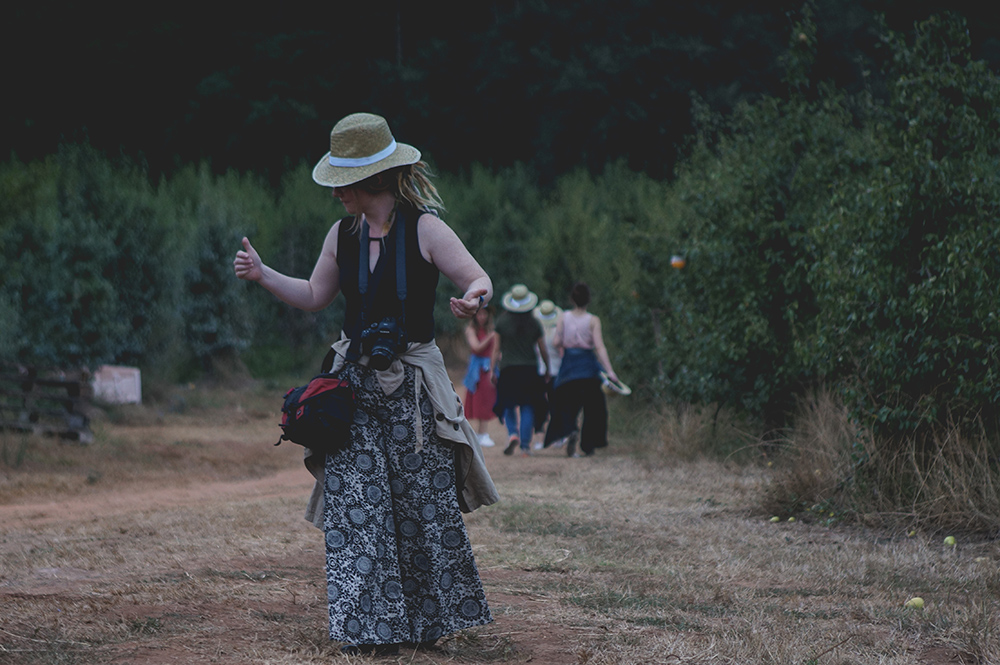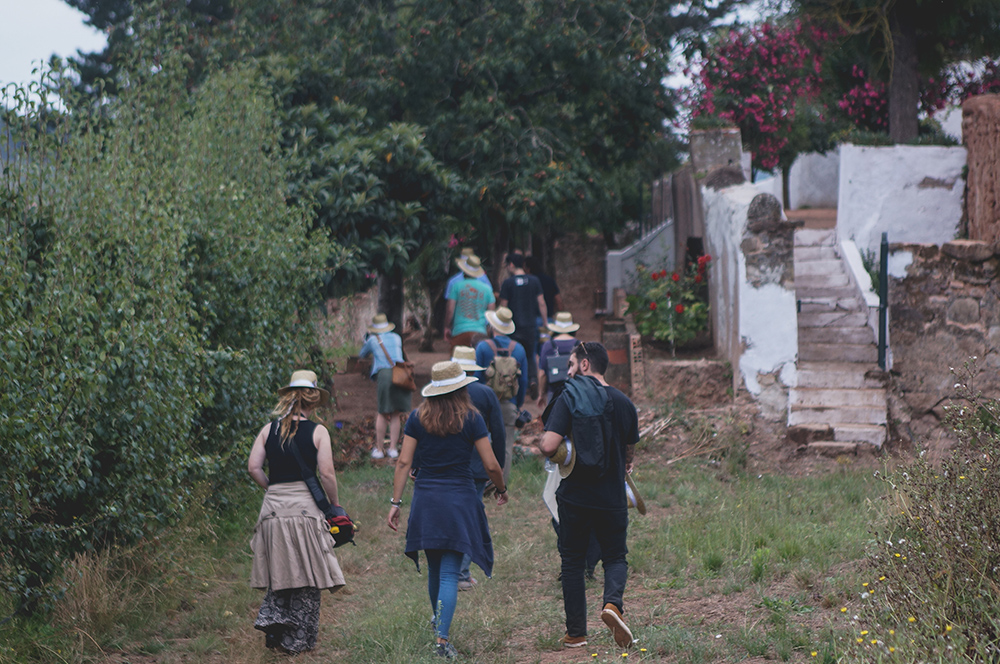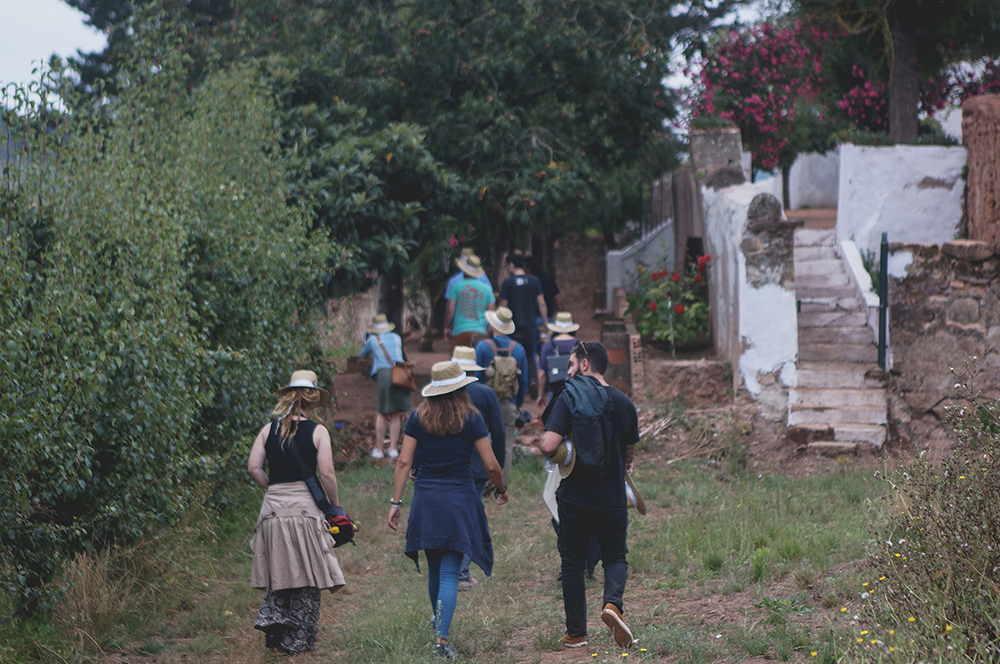 A VISIT TO THE GRANFER FRUIT PROCESSING PLANT
Set up in 1986 and built from a family heritage with over 60 years of fruit growing experience, Granfer is involved in the production, storage, grading and sale of fresh fruit including Rocha Pears.
Technicians from the company showed us how the fruit is first sized, and its hardness and sweetness are tested to see if they're ripe enough for picking.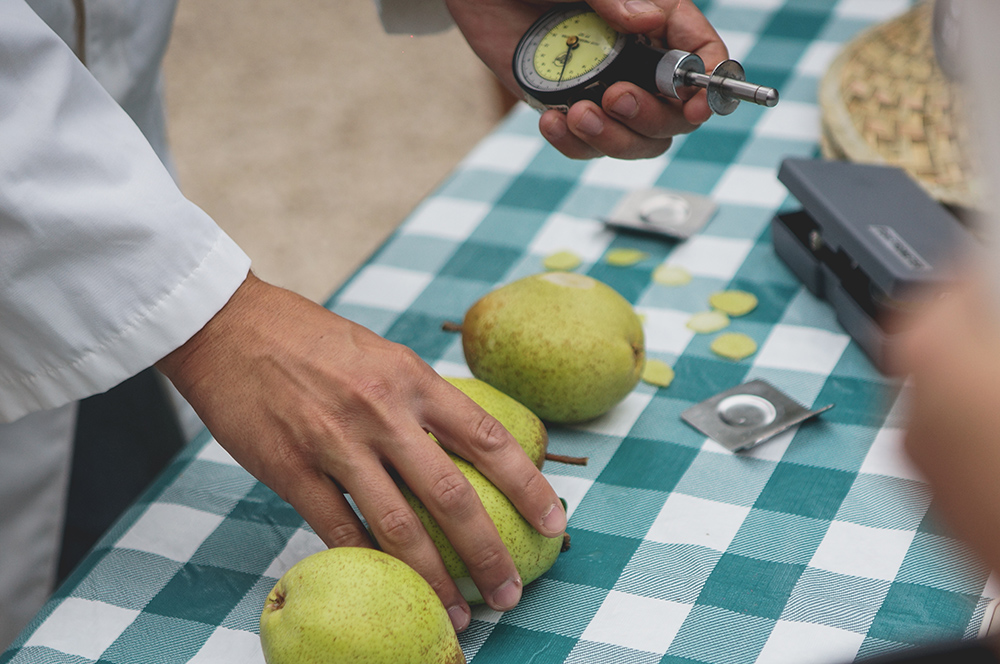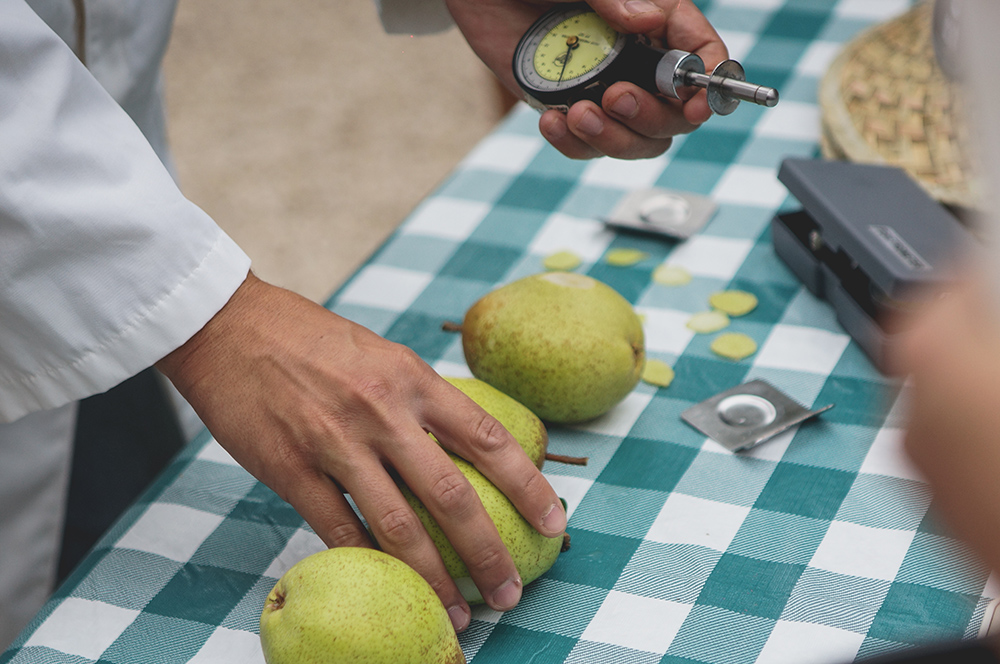 The fruit is then labelled and moved on to fridges where they are kept in a controlled environment between 0°C and 1°C.
Rocha Pears can be kept for seven to eight months under these controlled conditions, so consumers can find this pear on their supermarket shelves between August and the even until the beginning of June the following year.
This ability, along with its resilience and durability, makes the Rocha Pear an excellent product for export.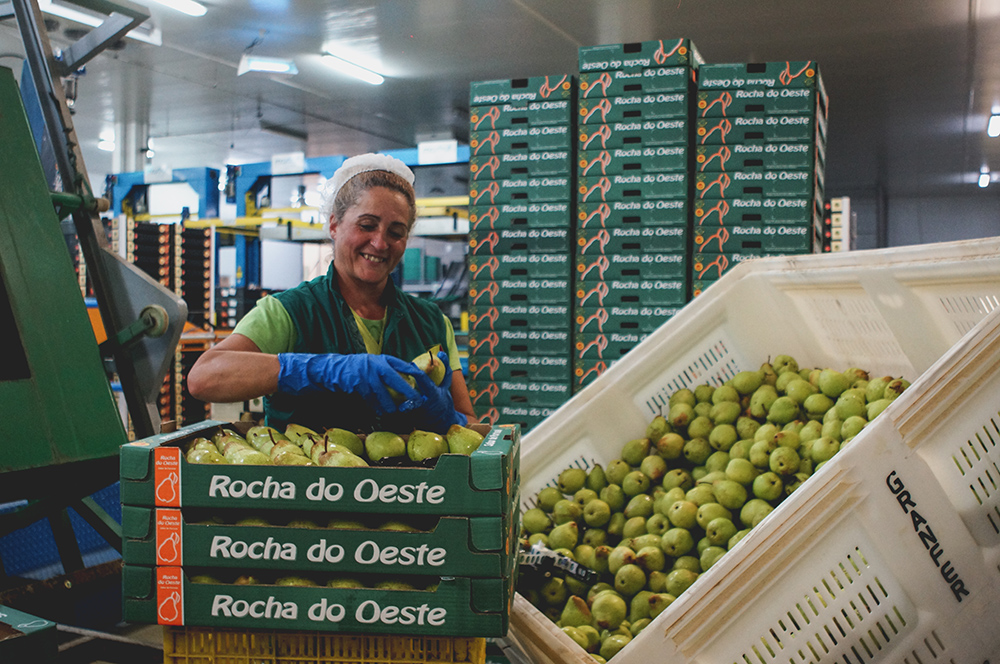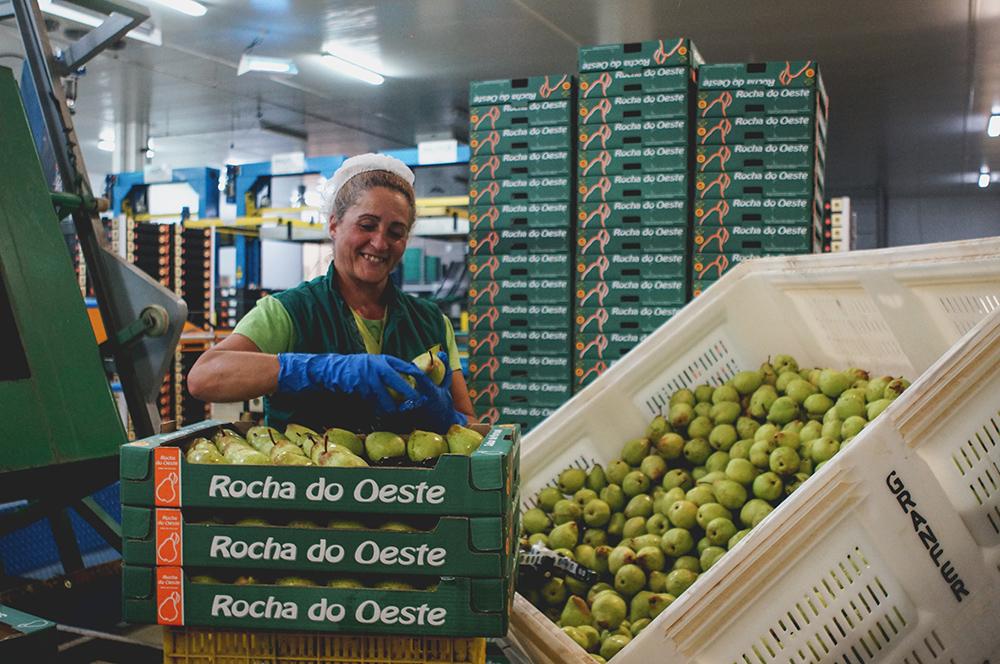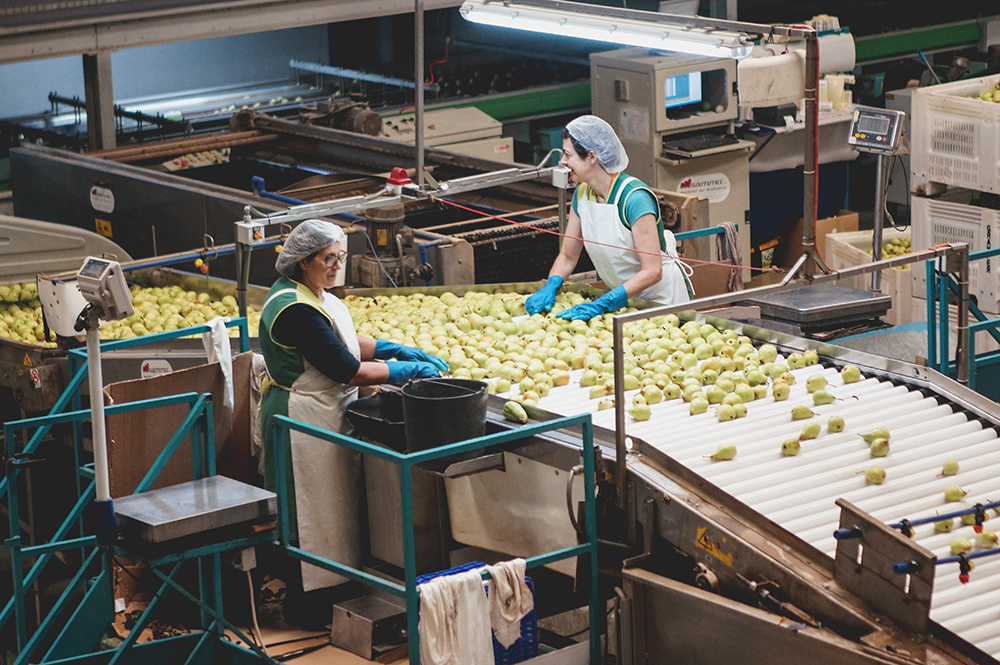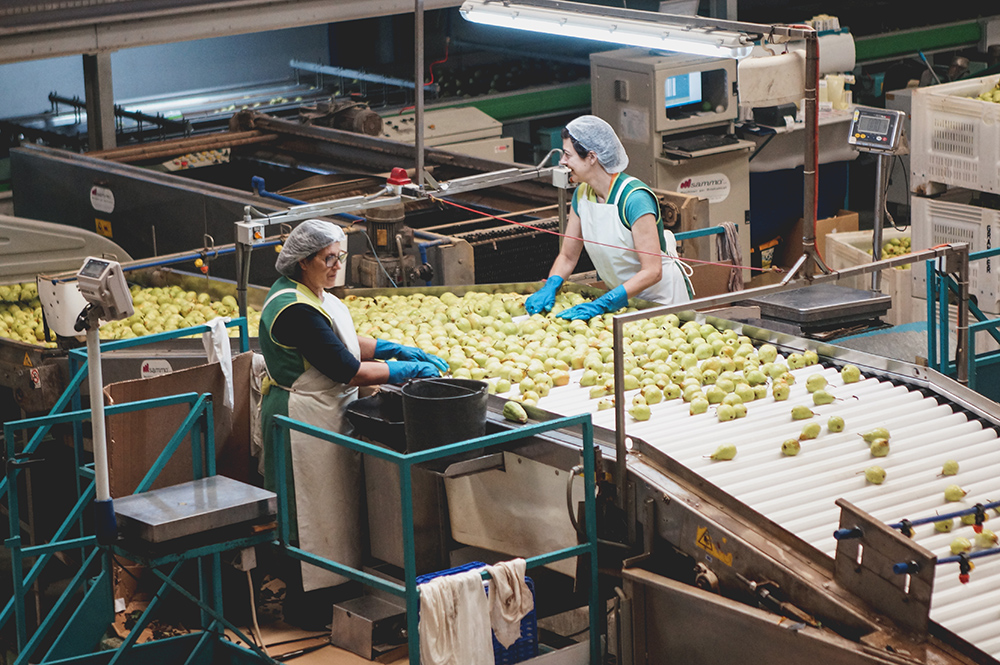 EXPORT MARKET FOR THE ROCHA PEAR
Today, the Rocha Pear is one of the Portuguese people's favourite fruits – on average, each Portuguese person eats 6.2 kilos of the fruit every year! It is also exported worldwide, with Brazil and Morocco being the top two markets, closely followed by the UK, France, Germany and Spain.
ROCHA PEARS AT THE TABLE
Due to its unique characteristics, the Rocha Pear makes for an incredibly versatile ingredient in both sweet and savoury dishes. One of the most traditional and popular Portuguese desserts is "peras bêbadas" pears in wine (pictured below), but there is a cultural movement towards gastronomic innovation using the ingredient in recipes that combine both novelty and tradition.
We spent only two nights in Obidos (one full day), but during this time we were treated to a wonderfully wide variety of dishes featuring the Rocha Pear including:
Starters:
Baked Rocha Pear with goats cheese, honey & walnuts
Pera Rocha rissoles; Rocha Pear with ham & regional cheese; canapes with pear & olives
Cream of carrot, pear and toasted almond soup
Raw pear salad with sauteed fennel, goats' cheese and toasted almonds, balsamic vinegar & olive oil
Main Dishes:
Iberian pork loin with fried pears, spinach and Muscatel sauce
Roast turkey stuffed with Pera Rocha; chicken in flaky pastry with Pera Rocha; Pera Rocha and sweet potato puree
Tuna ceviche with pear puree, sweet potato slices and herb pesto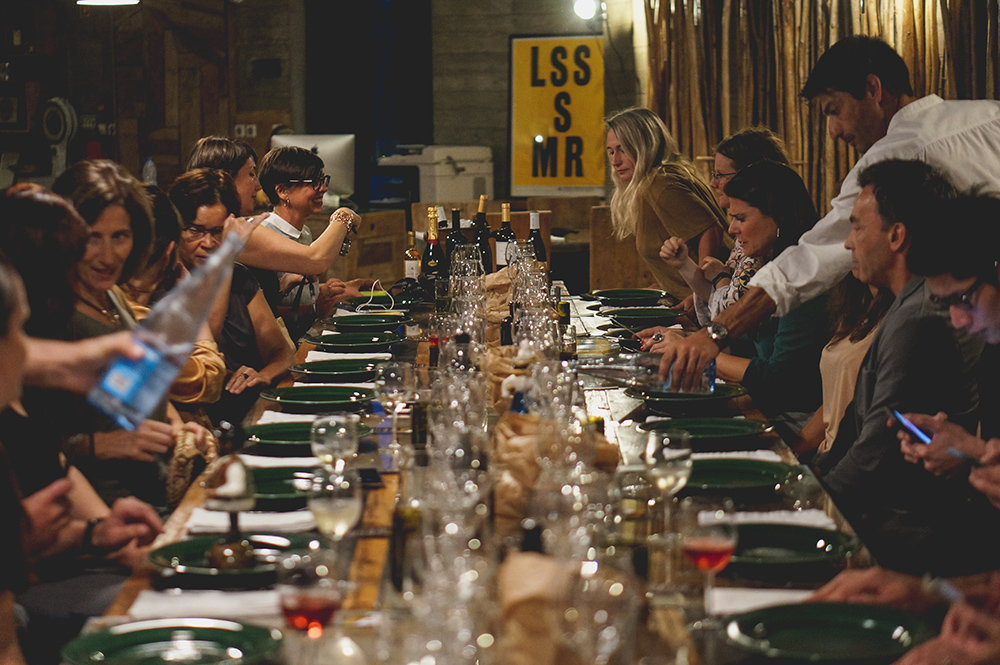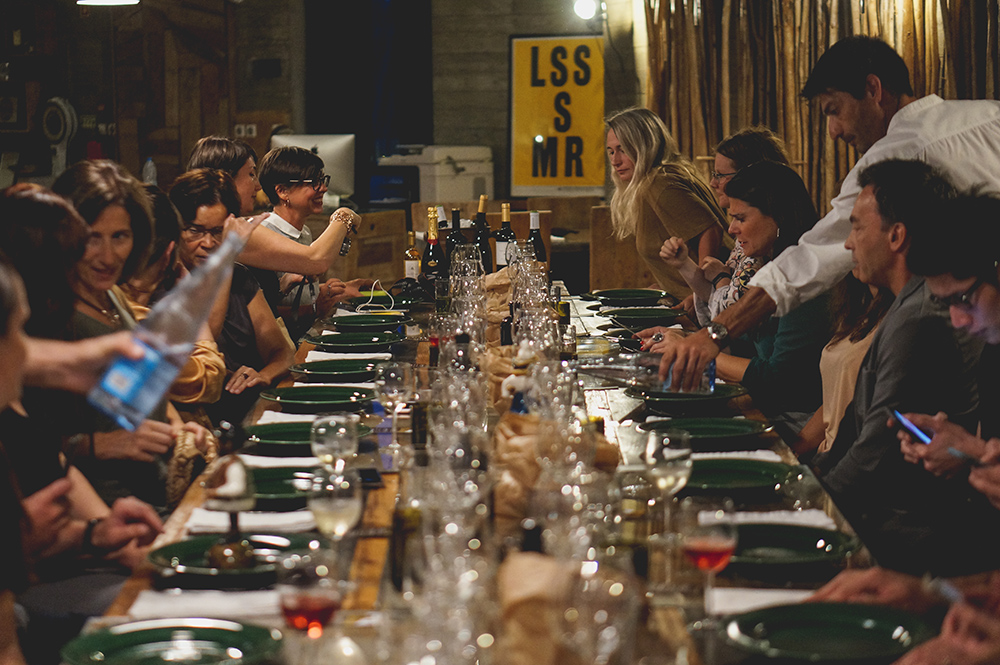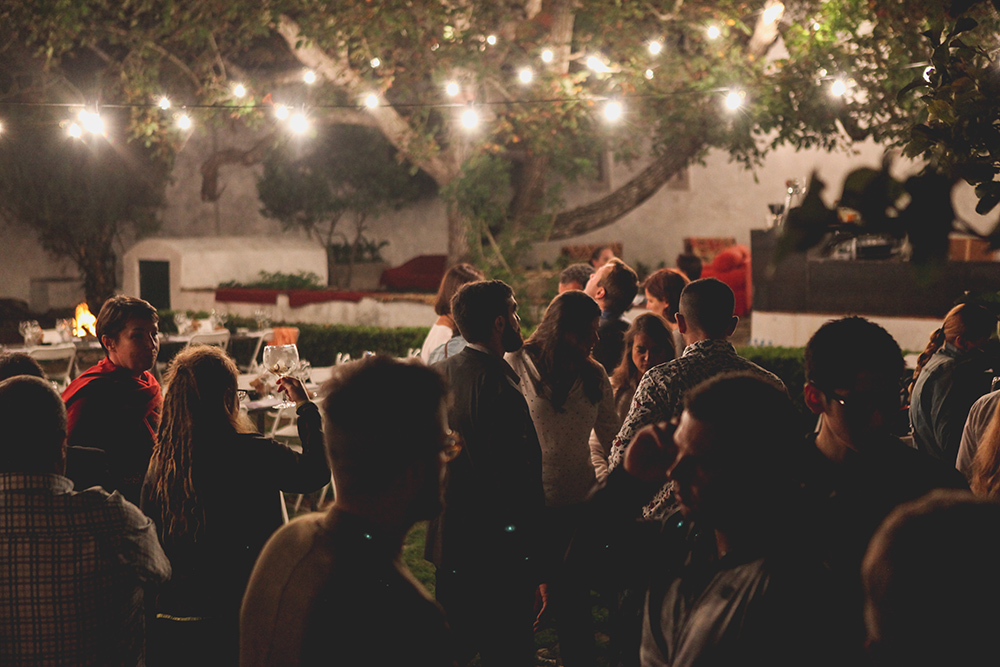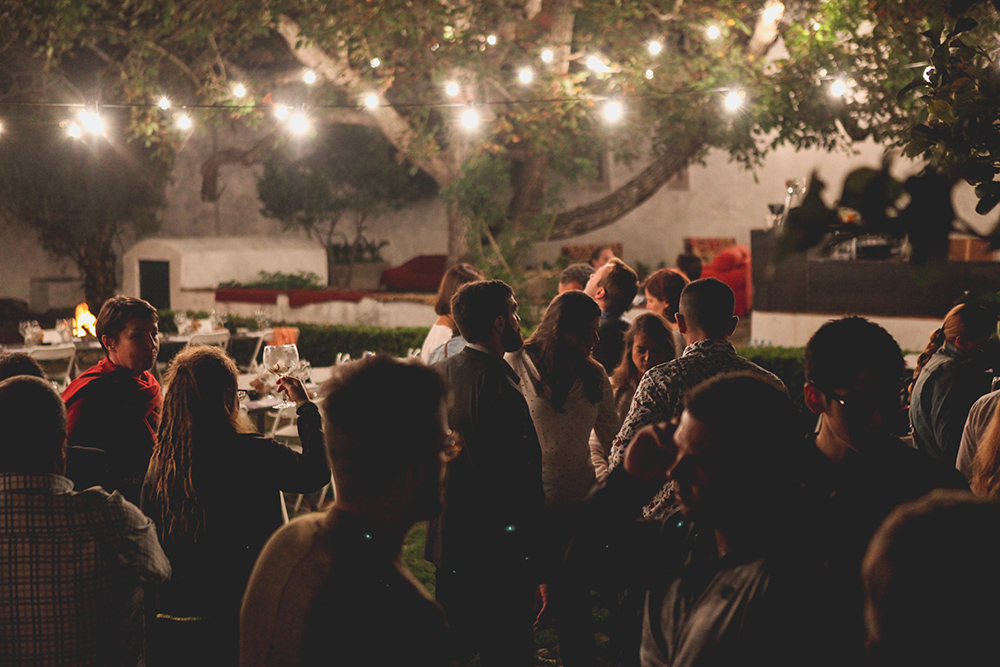 Desserts:
Poached Rocha Pear in red wine
Pera Rocha crumble
Poached Pear with Ginja d'Óbidos
Chocolate petit gateau with texture pear
Pera Rocha Macarons d'Óbidos – a yellow macaron filled with pear-infused chocolate
Portuguese custard tarts with a pear filling
Rocha pears poached in white wine with saffron, cardamom and flaked almonds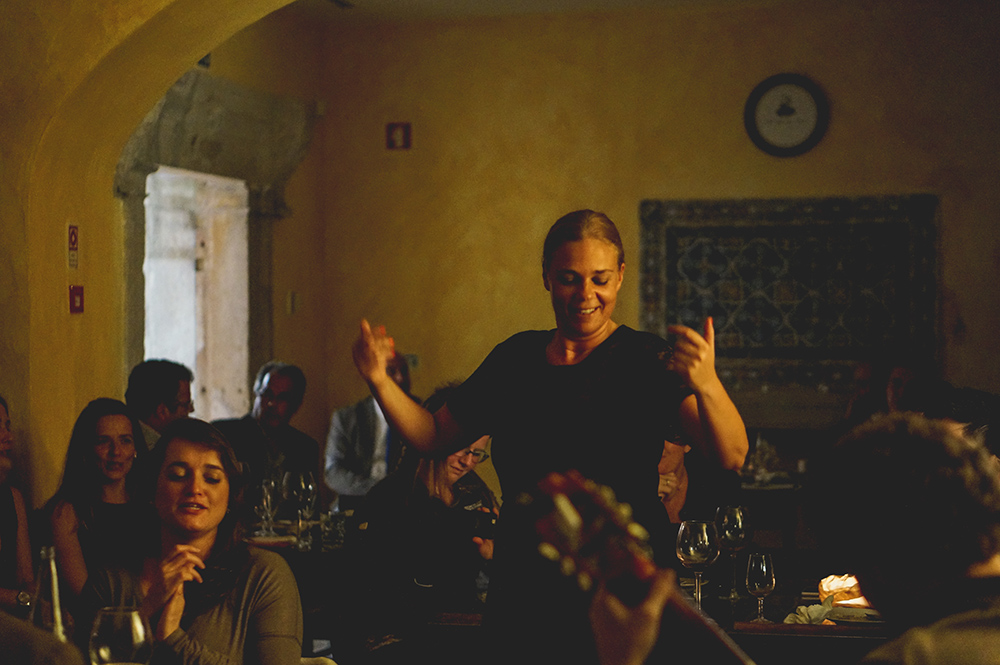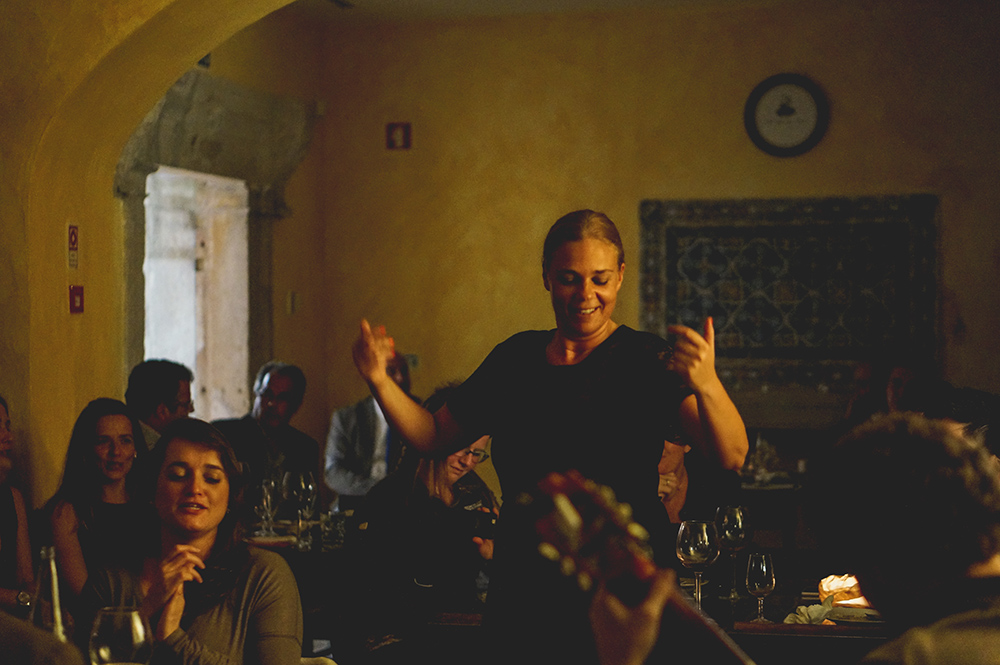 To Drink:
Sharish Pera Rocha do Oeste Gin (with pear slices frozen into the ice cubes)
All in all, it was an extraordinary trip, and it was my first ever taste (visit) of Portugal (and fado singing!). With huge thanks to ANP for hosting us, and to the hotel Rio do Prado for the excellent accommodation. Another heartfelt thank you to The History Man, Academia Timeout in Lisbon and Quinta de Santo Antonio for the food and hospitality.
Rocha Pears can be found in many supermarkets throughout the UK. They are in season now – what would you make with them?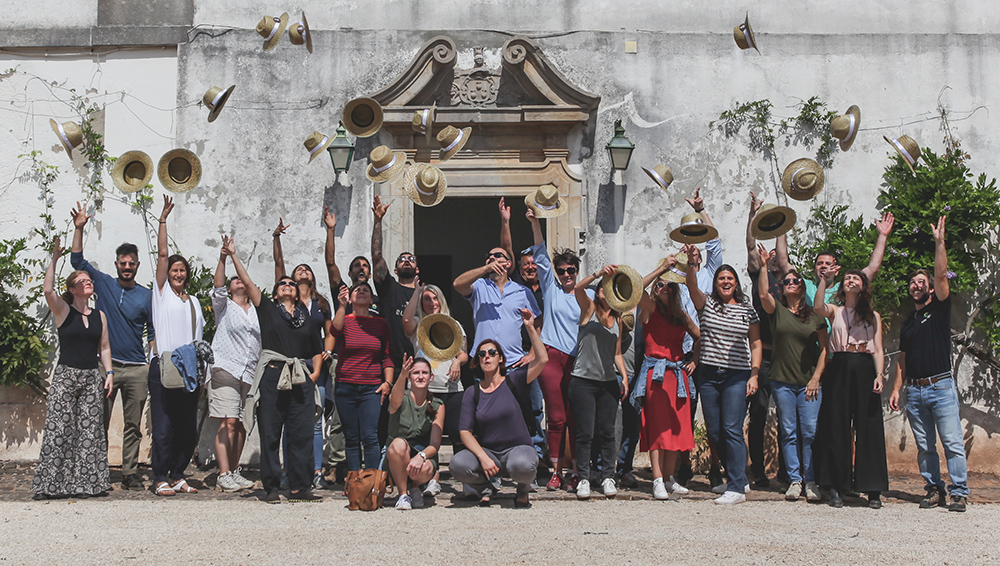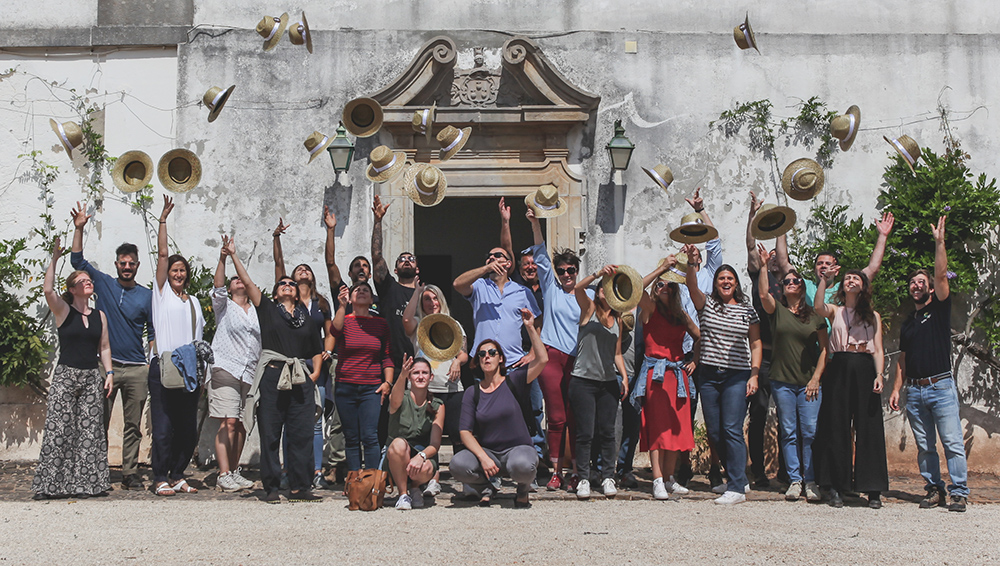 Elizabeth was invited on this gastronomic press tour by ANP. All thoughts and opinions expressed are our own. Photography and video by Rui Pereira.