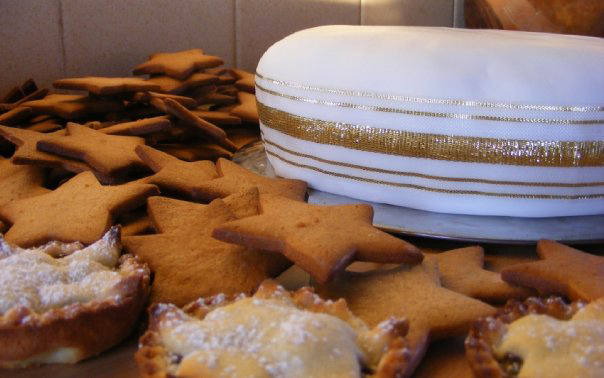 These delightful Norwegian gingersnaps are incredibly moreish and always remind the OH of his grandmother while growing up in Norway. They also make perfect little gifts for friends and neighbours, instead of sending out Christmas cards (I never really understood the point of Christmas cards – I'd much prefer a visit and food instead!). Please note: 1 dl = 100ml. I've made as many as 360 one and a half inch stars with one batch of this dough.
This recipe has been featured in the BritMums Foodie Round-Up: December – The Christmas Edition (2012). Pop on over to discover some fab Christmas recipes.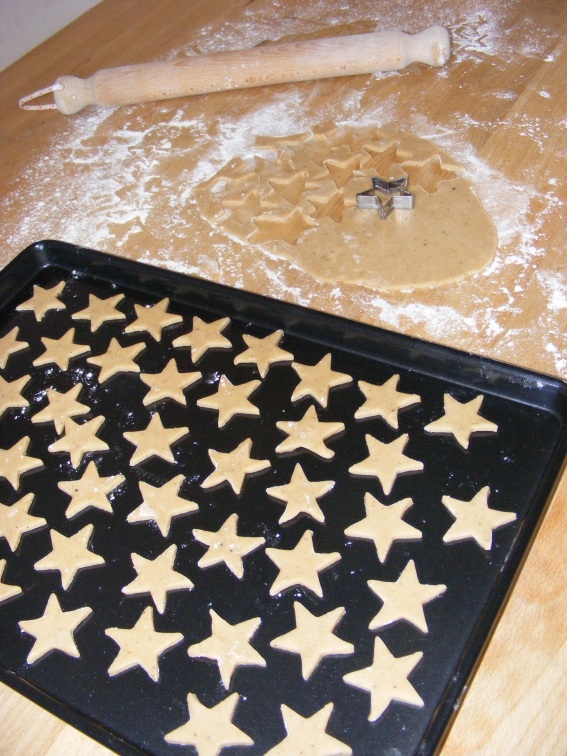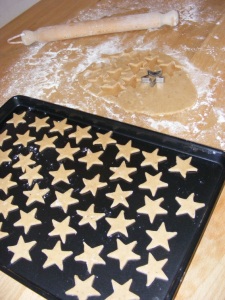 150g butter
1 dl golden syrup
2 dl caster sugar
1 dl cream
1/2 tsp cloves
1/2 tsp ground ginger
1/2 tsp pepper
2 tsp cinnamon
1 tsp baking powder
450g plain flour
Melt the butter, syrup and sugar in a pan and cool. Stir in the cream. Sift together the flour and spices and stir into the liquid mixture to form a dough. Chill in the fridge overnight. Roll out to a thickness of 3 mm, cut with a cookie cutter and bake at 175 C for 10 minutes, or until golden.