A 30-minute recipe in collaboration with ADHB Pork.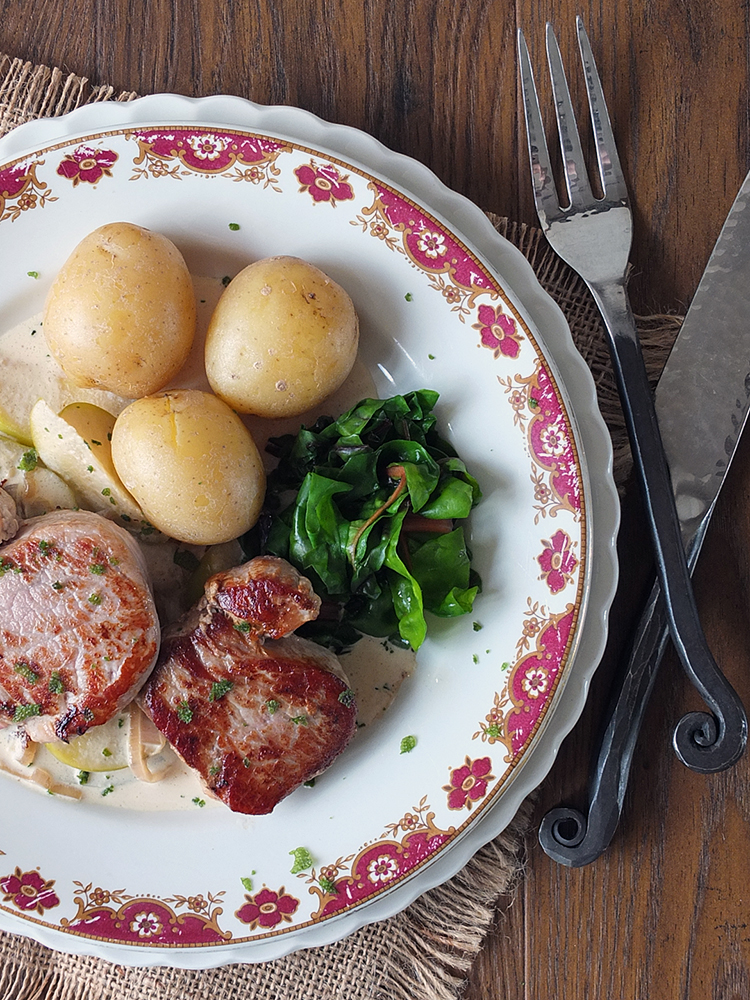 It was my mother-in-law who originally sold me on the idea of cooking with pork medallions. Every time she comes to visit she buys a pork tenderloin fillet, slices it into medallions and whips up a quick and easy delicious family meal for us.
Pork medallions are a remarkably easy to prepare and versatile ingredient, simply pan-fry for a few minutes on either side, let sit for five minutes and serve with your favourite potatoes and a steamed seasonal green. Alternatively, whip up some family-friendly pork tacos, cube the medallions for pork souvlaki skewers, flatten them and coat in seasoned crumbs for a schnitzel or slice and stir fry with your favourite stir fry ingredients. 
For my mid-week comfort food recipe now that the days are getting colder, I've jazzed things up a little bit with the addition of some apples, Calvados cream sauce and one of my most favourite things in the whole wide world: fried sage.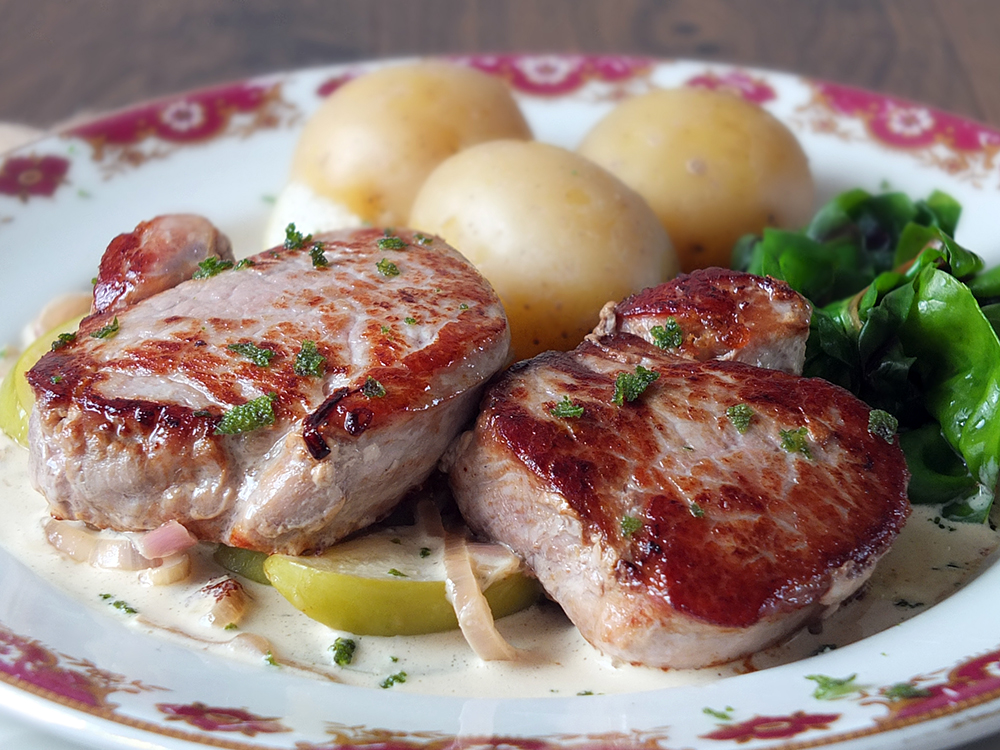 I confess I'm not a dried sage fan, but if you can get a hold of some fresh sage, simply fry it in hot oil for a few seconds on either side, drain on kitchen towel while you prepare your meal and then sprinkle its crispy loveliness over the top of your finished dish. It's well worth the extra few minutes cooking time, trust me!
Pork and apples are a classic combination too, and I like to use small tart eating apples for a little extra bite of flavour. Gently sauteed shallots and the slightly sauteed apples really work well together with this dish, and the whole thing takes less than half an hour to prepare. Just what us busy working parents need, yes? Plus, as a lean protein, pork medallions can make for a healthier midweek dinner.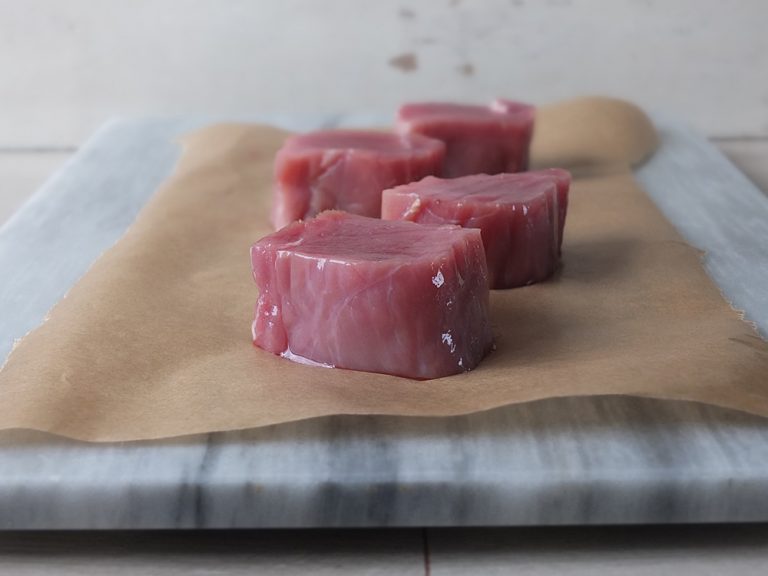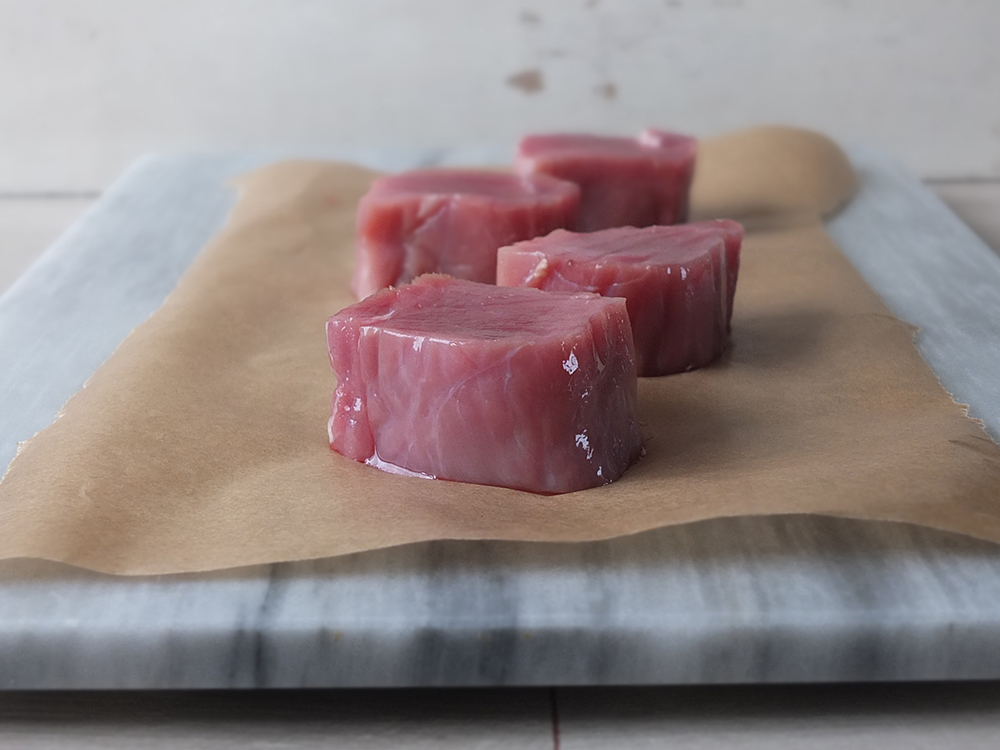 You can find pork medallions online from Ocado, Tesco and Sainsburys, or you can always ask your butcher to prepare them for you. Alternatively, buy a pork tenderloin and slice it into 1.5 inch thick medallions, flattening them to around 3/4 inch with a rolling pin to tenderise them.
For further recipe inspiration visit www.lovepork.co.uk and share your recipe ideas!
Simply comment an image and description of your dish below, or post it on social media making sure you tag me @TangoRaindrop and #pickpork, to be in with a chance of winning a hamper worth £50! Click here for the full T&Cs.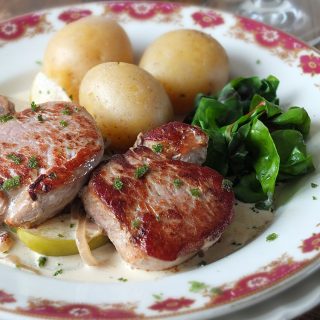 Pan-Seared Pork Medallions with Apples & Fried Sage
A quick and easy midweek dinner idea. Serve with your favourite potatoes and steamed seasonal greens.
Print
Rate
Ingredients
for the pan-seared pork medallions
Affiliate Links
This recipe card may contain affiliate ingredient and equipment links. As an Amazon Associate I earn from qualifying purchases.
Instructions
Tenderise your pork medallions by flattening them with a rolling pin or with the back of a pan. Set aside.

To prepare the fried sage heat the sunflower oil in a small frying pan until hot. Drop the sage leaves in a few at a time and fry for a few seconds on each side. Transfer to a paper towel and set aside to cool.

To cook the pork, heat half of the sunflower oil in a large, heavy-based saute pan.

Halve your shallot lengthwise and finely slice. Saute in the oil for a few minutes while you slice the apples into 0.5 cm widths.

Add the apples to the pan and saute, stirring frequently, for five minutes, until the apples begin to colour and soften.

Transfer the apples and shallots to a bowl and keep warm while you cook the pork.

Heat the remaining sunflower oil in the pan and sear the pork medallions for 3-4 minutes on each side, until just cooked through. The internal temperature will be 71 C when done. Set aside and keep warm while you prepare the sauce.

Deglaze the pan with the brandy and add the water, scraping up any bits that might be stuck to the bottom. Bring to the boil and reduce for a few minutes.

Remove the pan from the heat, stir in the double cream and return the apples mixture. Warm through taking care not to boil the cream.

Serve the pork medallions on a bed of the apple cream sauce and sprinkle with crumbled fried sage. Serve with potatoes and steamed seasonal greens.
Notes
If you can not source pork medallions, get a pork tenderloin and slice into 1.5 inch thick medallions, flattening them to a thickness of 3/4 inch with a rolling pin.
OTHER PORK MEDALLION RECIPES
Pork Medallions with Apricots & Leek Sauce
Sticky Ginger Beer Pork Medallion Strips
Piri Piri Pork Fillet Medallions
Pork Fillet Saltimbocca
Zesty Stir Fry Pork
Greek-Style Pork Skewers
Caribbean Pork Medallions with Salsa
Pork Schnitzel
OTHER QUICK MIDWEEK PORK DISHES
Pork Stir Fry with Sugar Snap Peas
Spicy Tomato Pork Tenderloin
Pork & Mushrooms in a Creamy Tarragon Sauce
Sausages with Puy Lentils & Kale
Chunky Vegetable & Sausage Soup
Beer-Glazed Roast Iron Age Pork Sausages
Sweet n' Sour Pork Stir Fry
Sticky Brown Sugar Glazed Pork with New Orleans Style Rice
BBQ Pork Chops with Orange Sauce
Molasses & Rum BBQ Pork Skewers
SHOP THIS POST
Tesco Finest British Pork Medallions £3.50 for 300g
[color-box]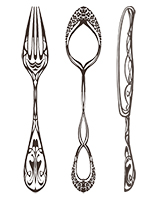 Have you made this recipe?
Take a photo and tag @tangoraindrop or use the hashtag #elizabethskitchendiary and share on Instagram and Twitter. It would make my day to see your creations!
[/color-box]
This is a sponsored recipe post in collaboration with ADHB Pork. Thank you for supporting the brands who make it possible for me to do what I love: mess up my kitchen and share recipe stories.