A fantastic Mother's Day adventure out!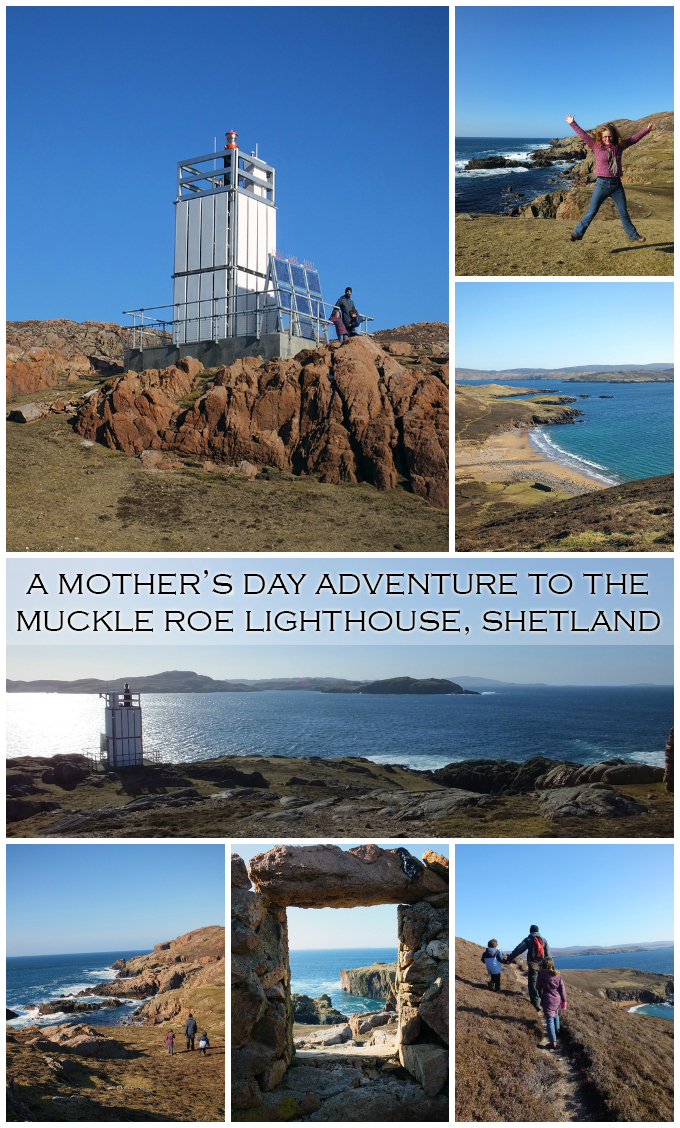 The Muckle Roe lighthouse has long been on my bucket list of places to visit, by land, when I first saw it from the sea: an intriguing beacon of light warning sailors of the dangerous cliffs ahead and marking the entrance to Swarbacks Minn. I've explored the base of the cliff area while out on an RNLI lifeboat exercise, several years ago, and have seen it's flash from the sea, at night, while out on a shout, but I've never visited the lighthouse by land.
Yesterday, Mother's Day, was a gorgeous sunny day. A cloudless blue sky beckoned me outside to play, and when I tentatively pointed out the day's weather forecast for total sun all day to my husband, and suggested perhaps we go out for a walk to enjoy it, I secretly, in my hopes of hopes, wished he would suggest we go to the beautiful white sand Muckle Roe beach, and then perhaps out to the lighthouse.
He did!
I might have squee'd!
So we gathered together a rucksack and provisions, stopping at a local village shop for packed lunch components and headed for the hills.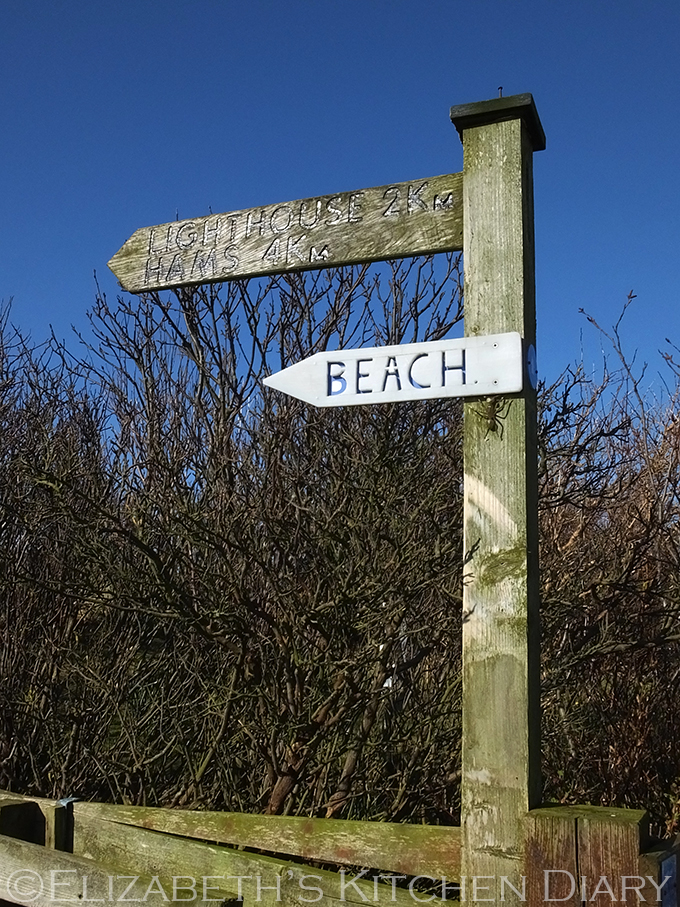 Shetland caters well to walkers and hikers, with many scenic routes conveniently signposted and including well maintained paths (although, I suspect, some of these paths are maintained by the local sheep!). For the walk to the lighthouse there is ample (signposted) car parking near a local B&B and the walk to the beach is just a quick hop over a hill.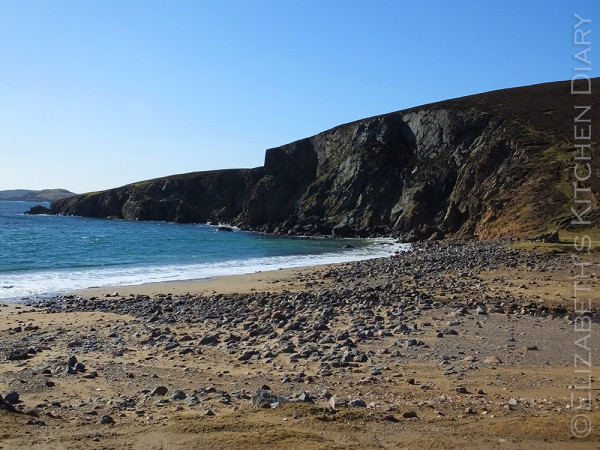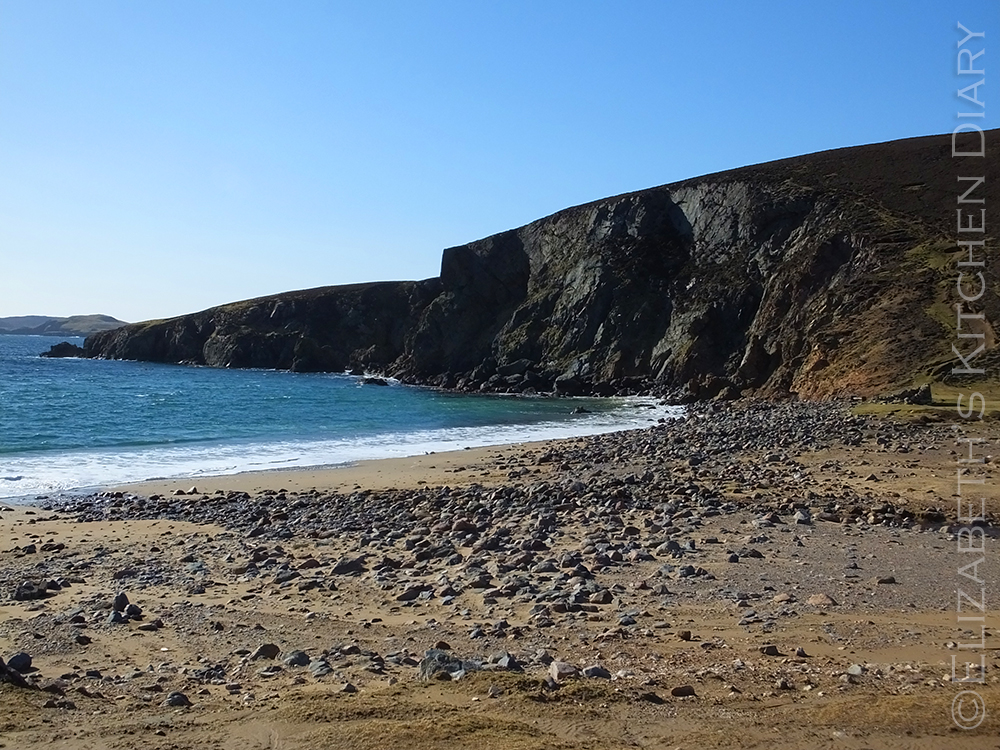 There is a small stream cutting the beach in half with large boulders you can traverse over the water on. If you travel up this stream it will take you to an old water mill, complete with old millstone on the top. A fascinating spectacle, if you are six!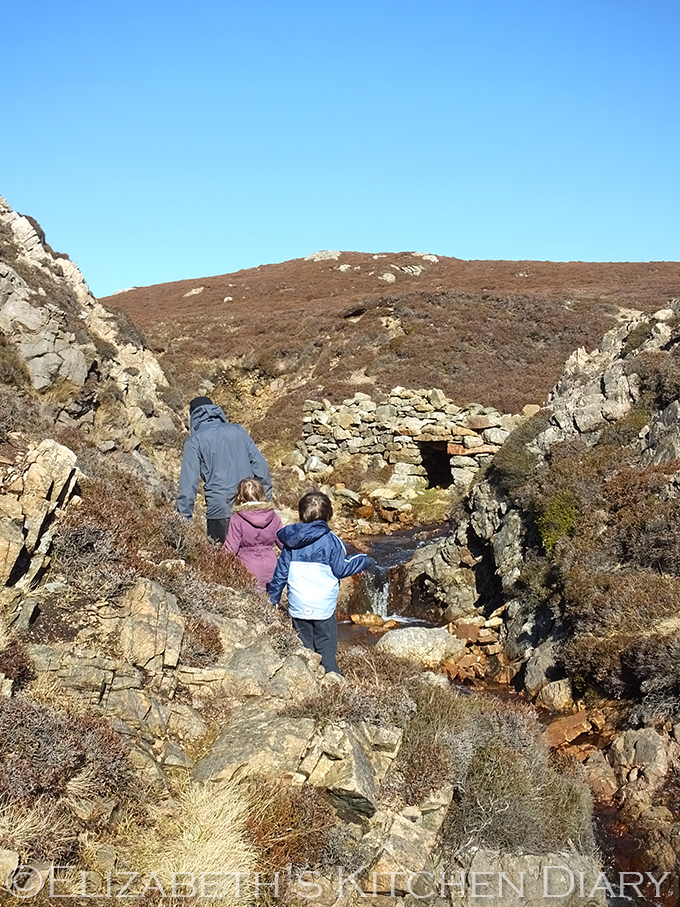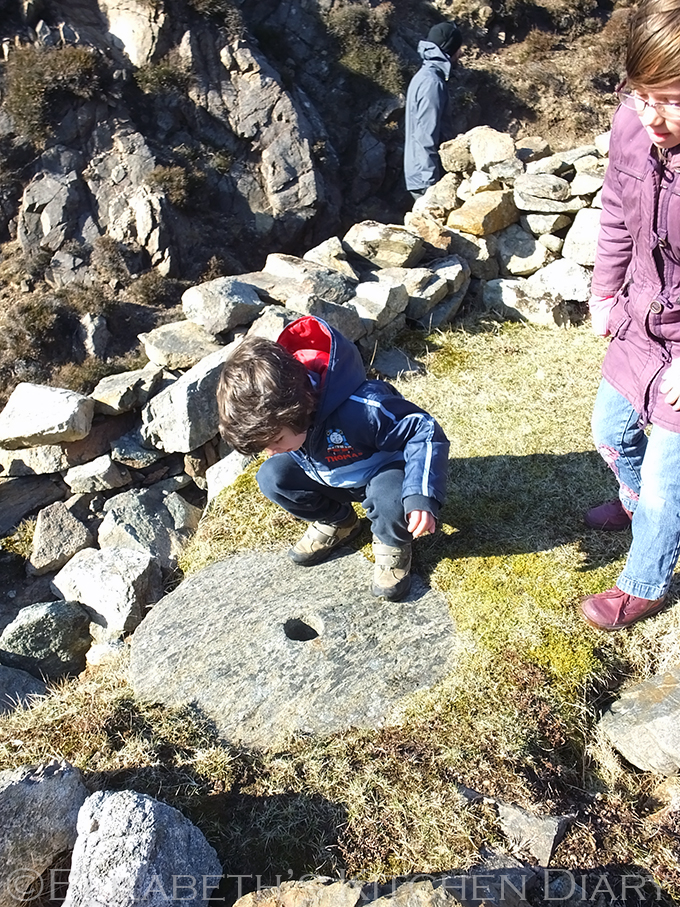 From there, back to the beach for a spot of throwing pebbles into the sea and dodging the waves!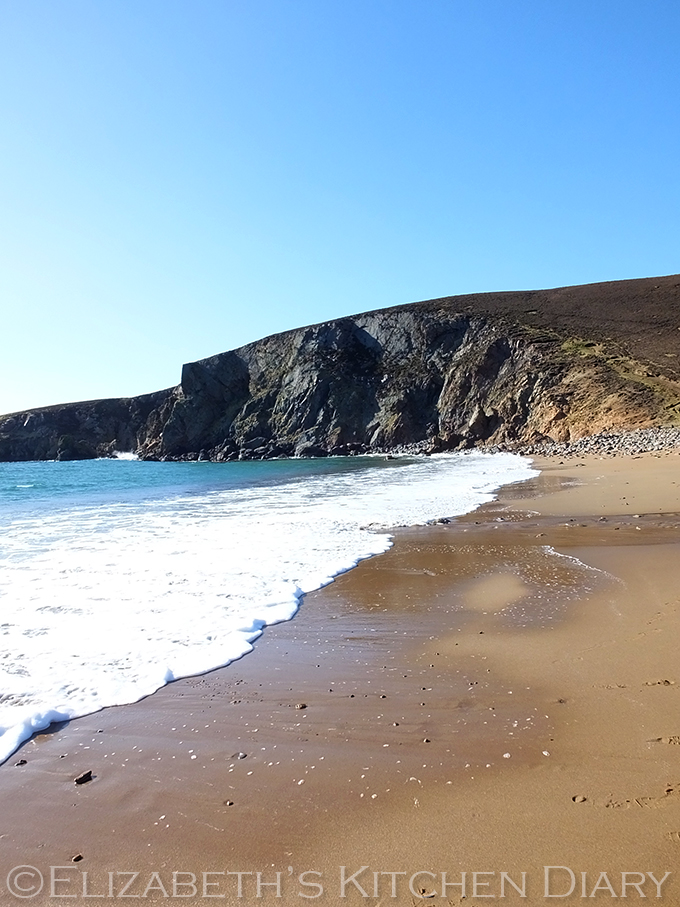 And after that… up! The hill you see in the photo above is called Burki's Hill and it has a path cut into it.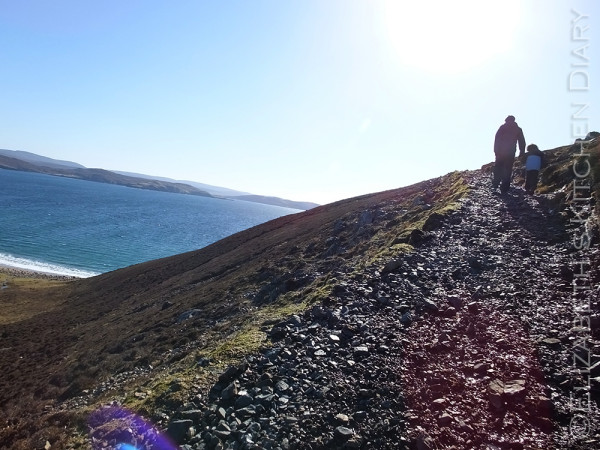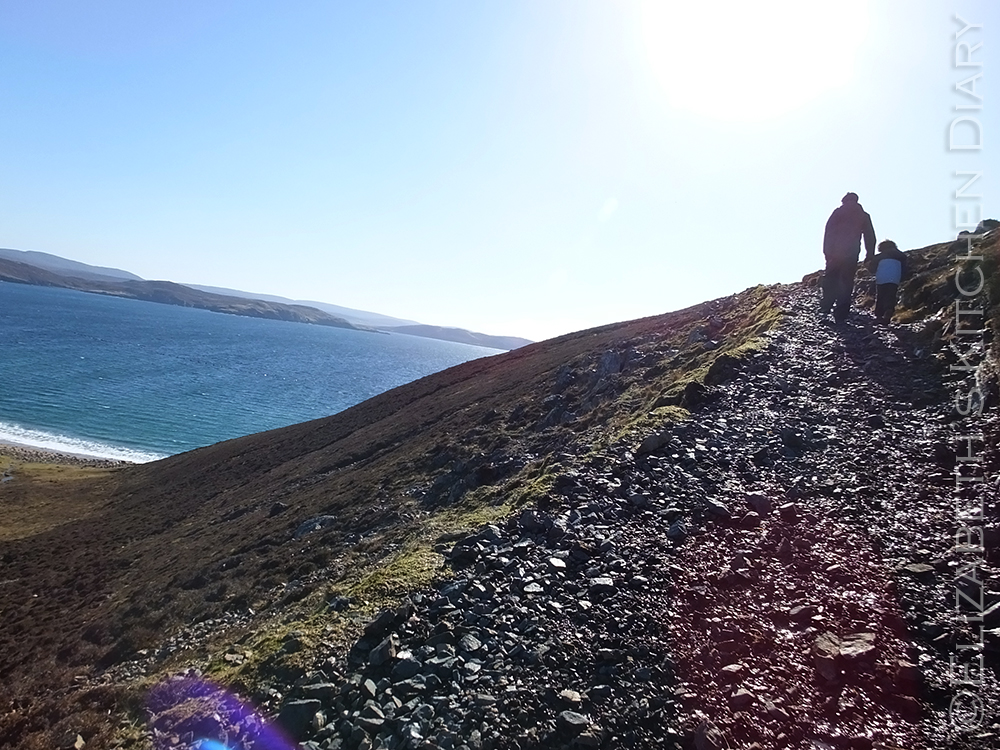 There is a pile of stones nearly at the top of the hill, so the children had to add a few more to it.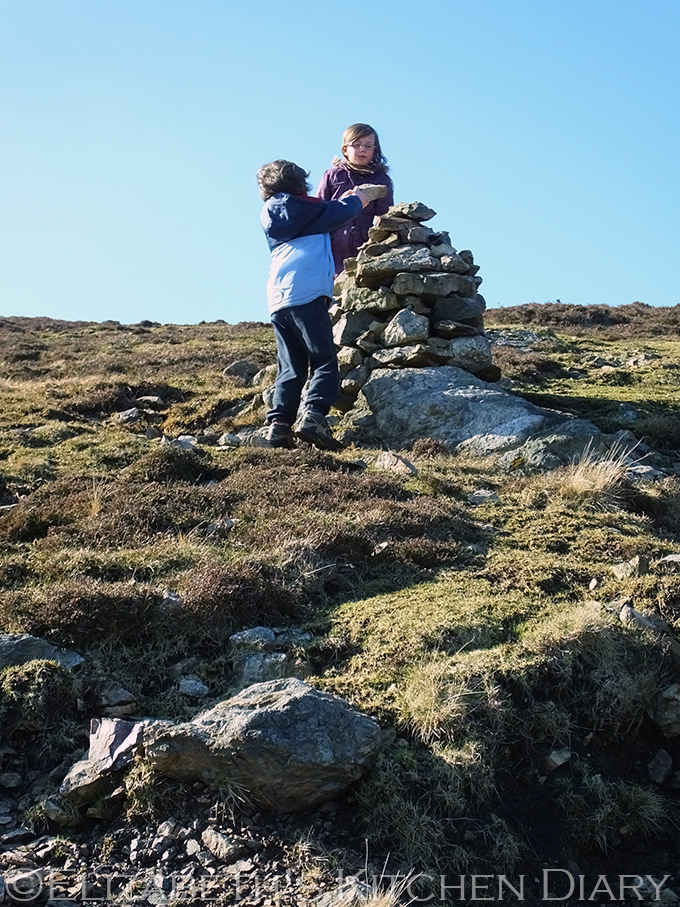 Some fantastic views already! Such a beautiful island we live on, especially when the sun shines upon us.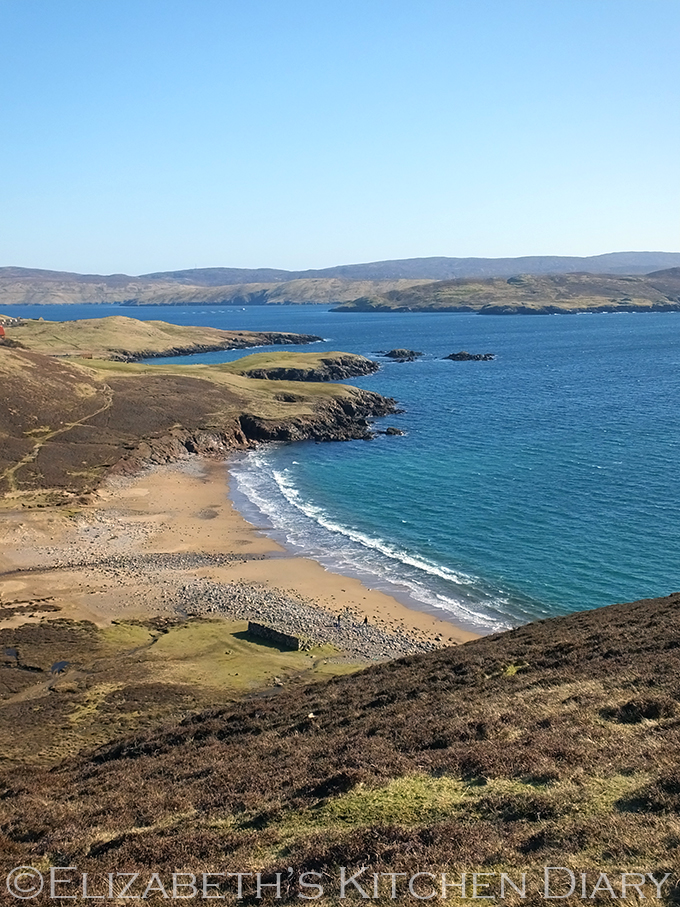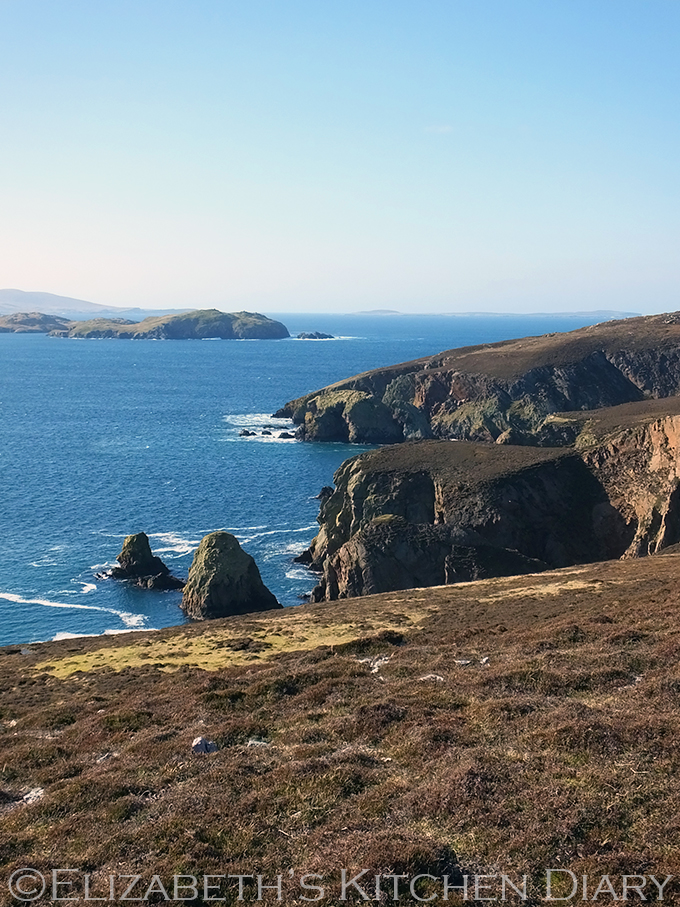 This location is where the youngest felt the need to have a wee lie down as he was exhausted from climbing up Burki Hill. Hubby laid down next to him, pocket unzipped, and our video camera fell out! He didn't notice until we were nearly at the lighthouse itself, but fortunately it was still there, sitting in the short heather, upon our return journey!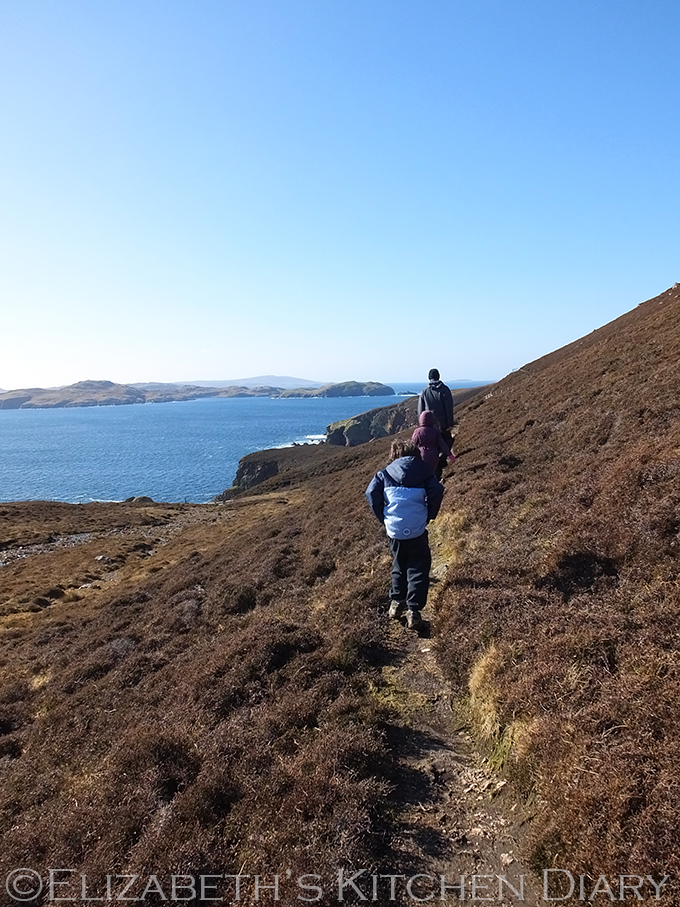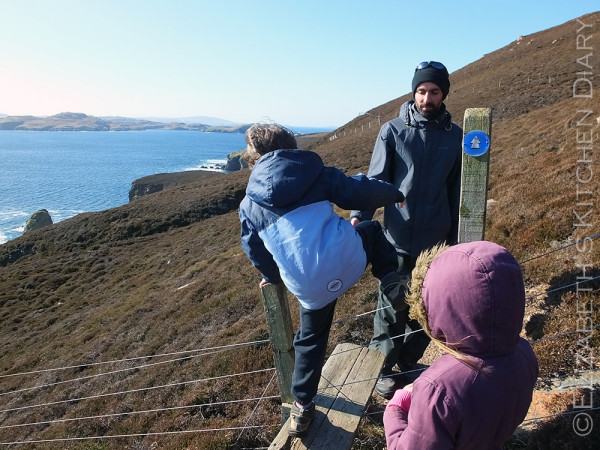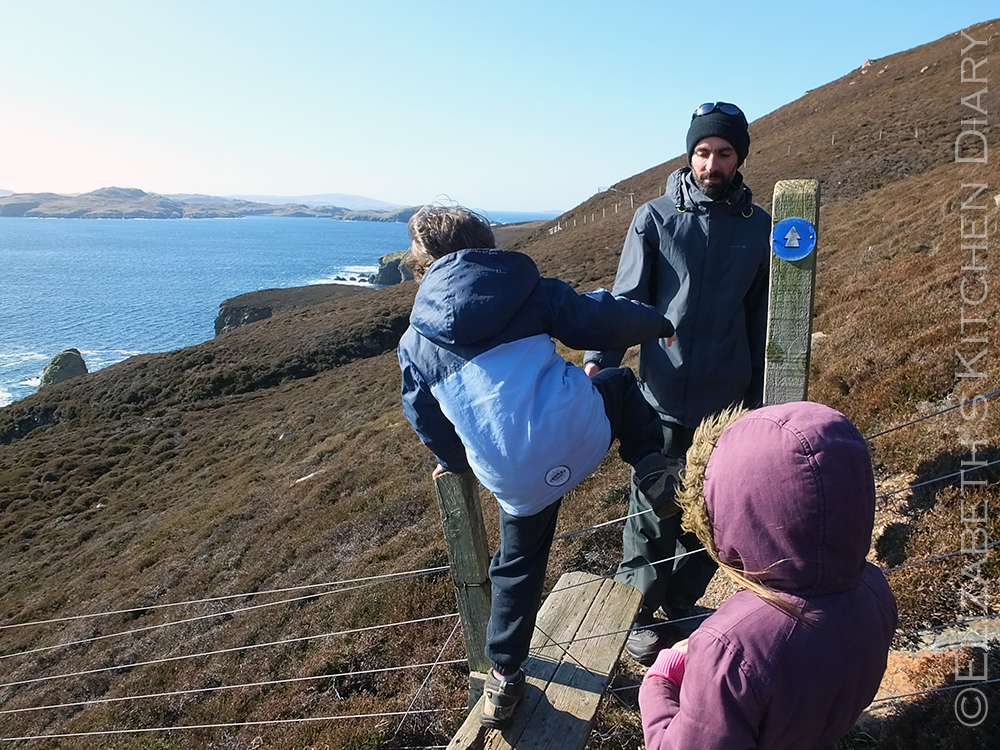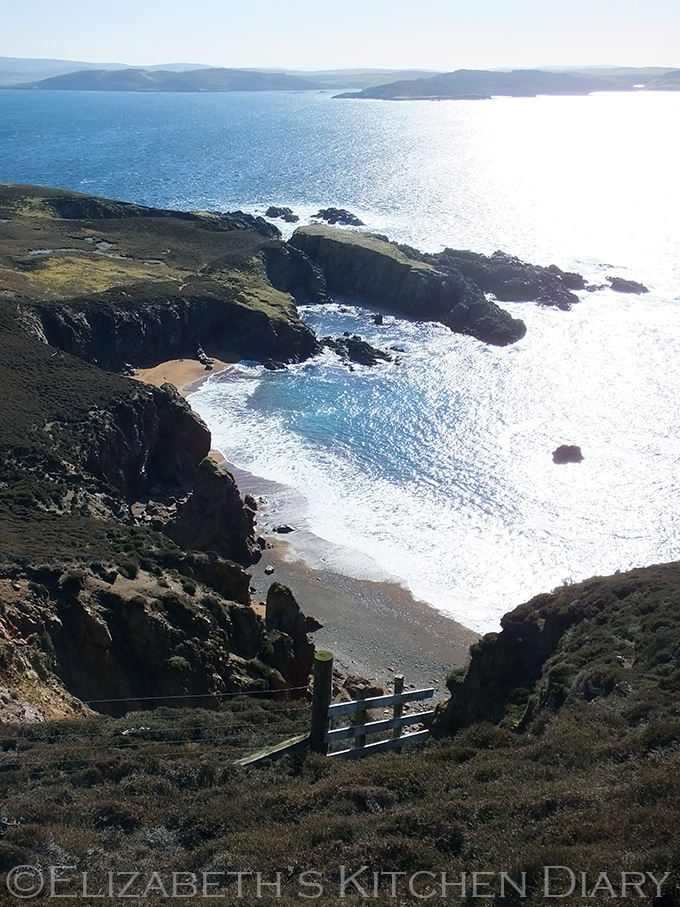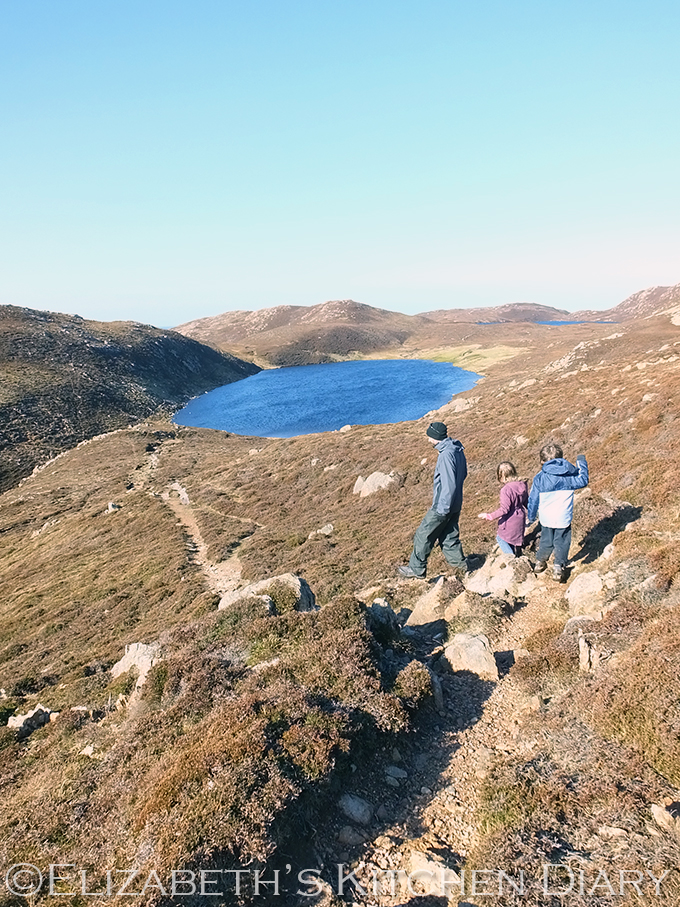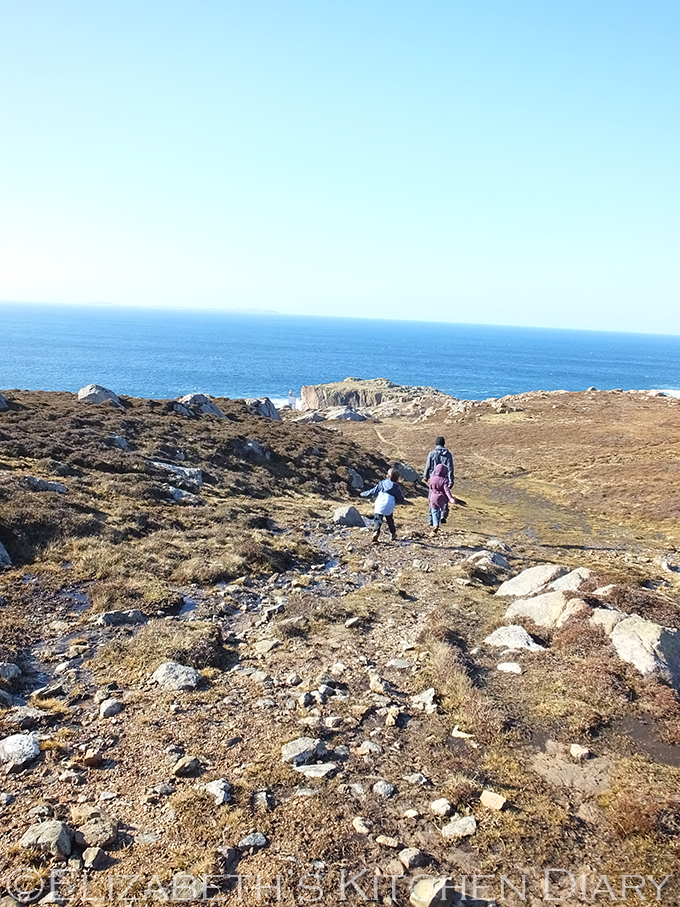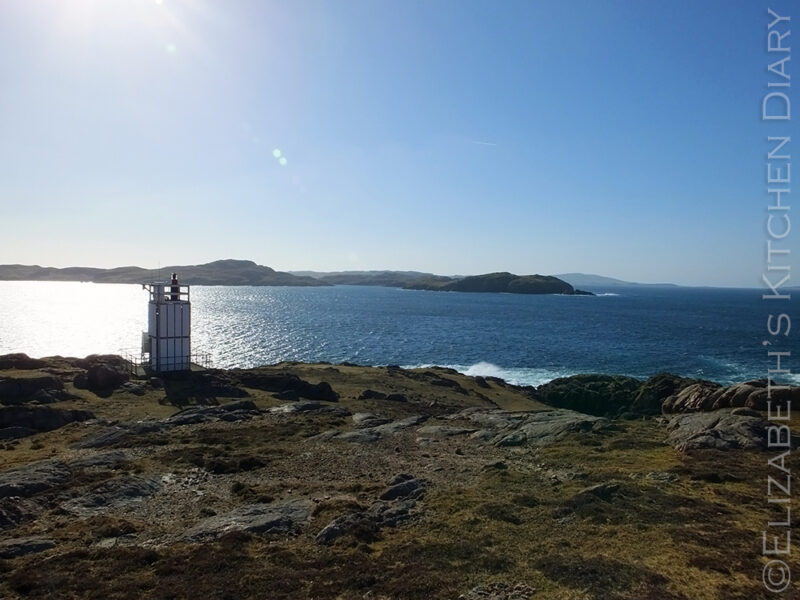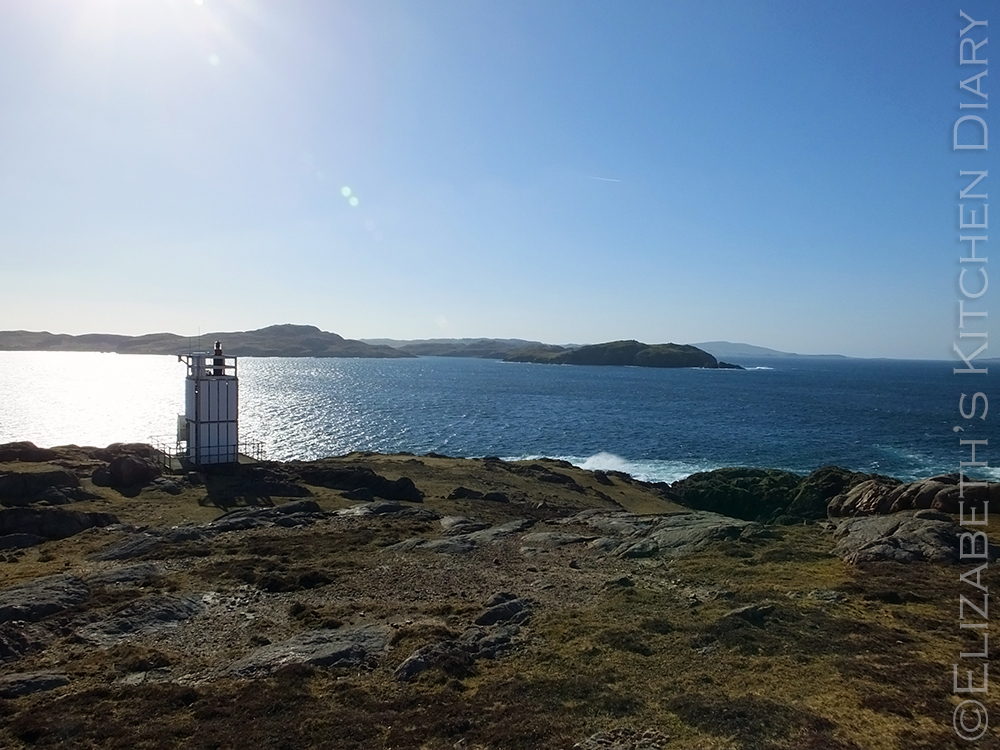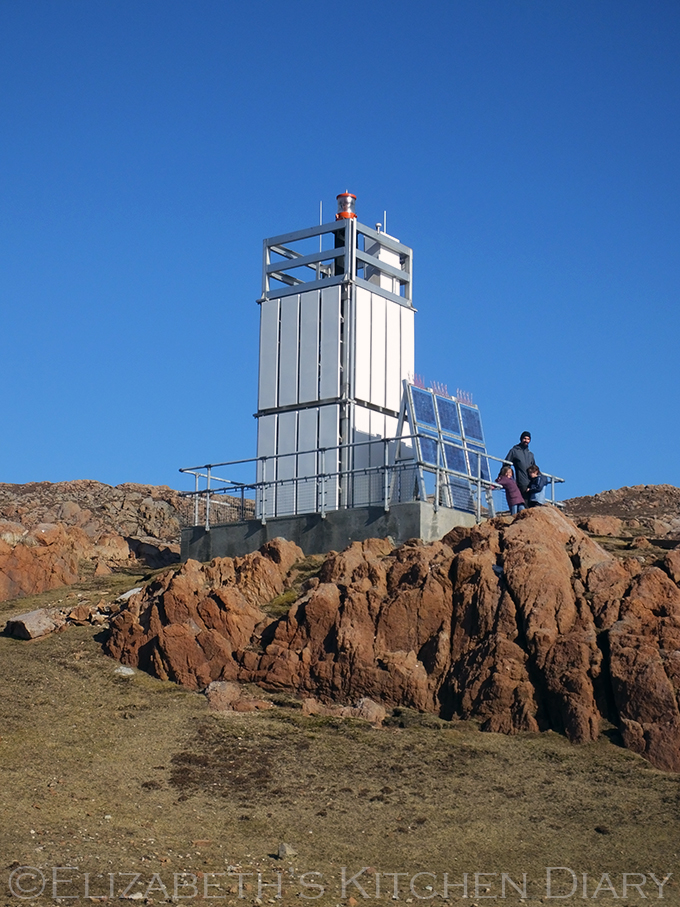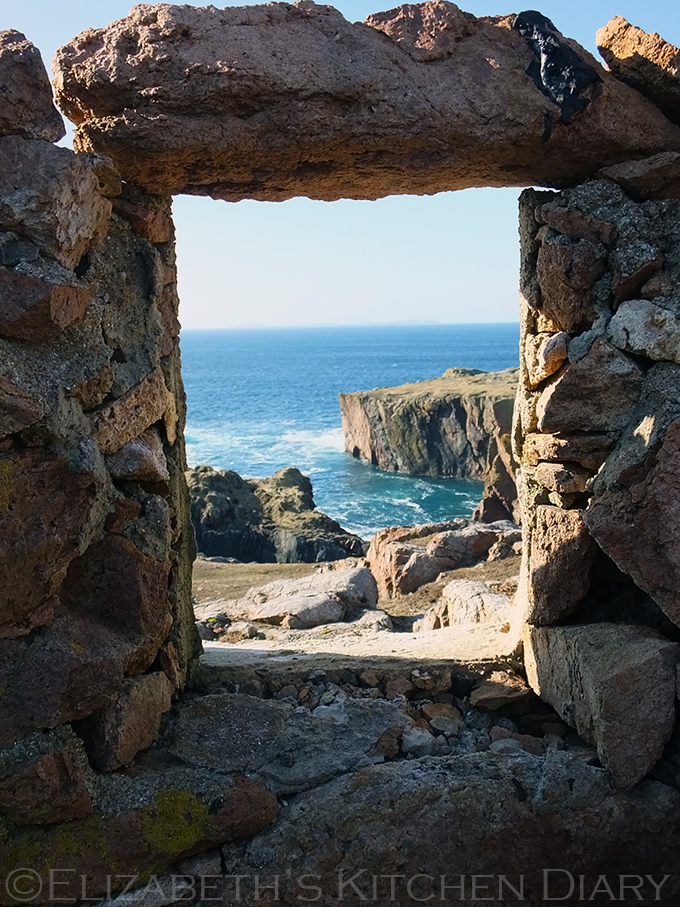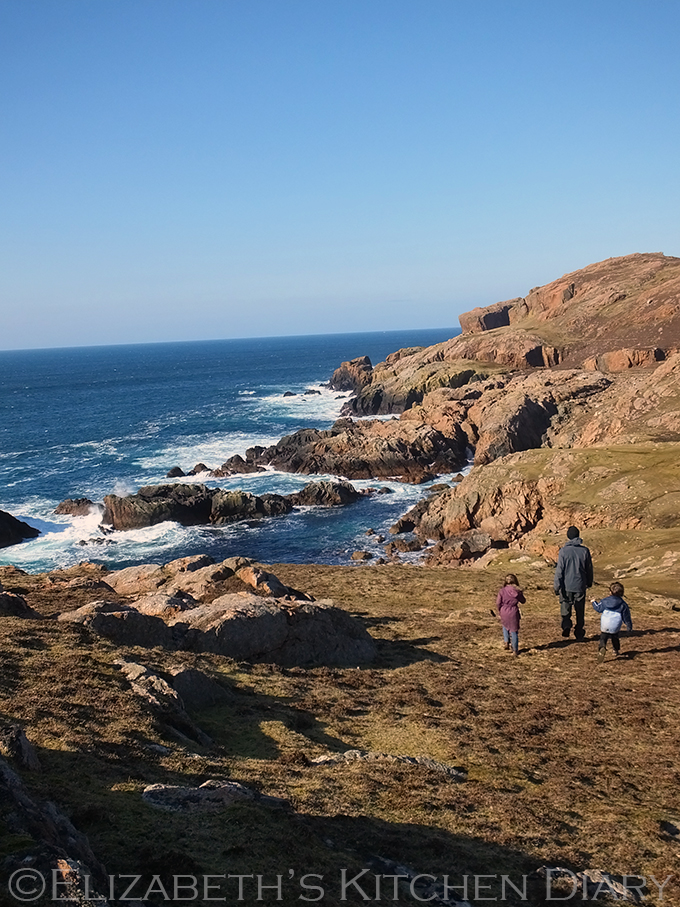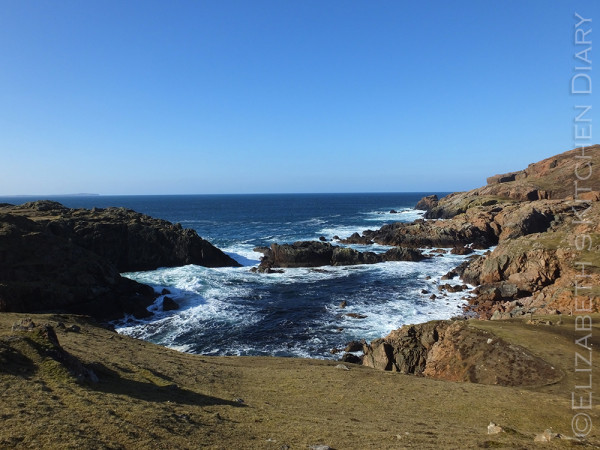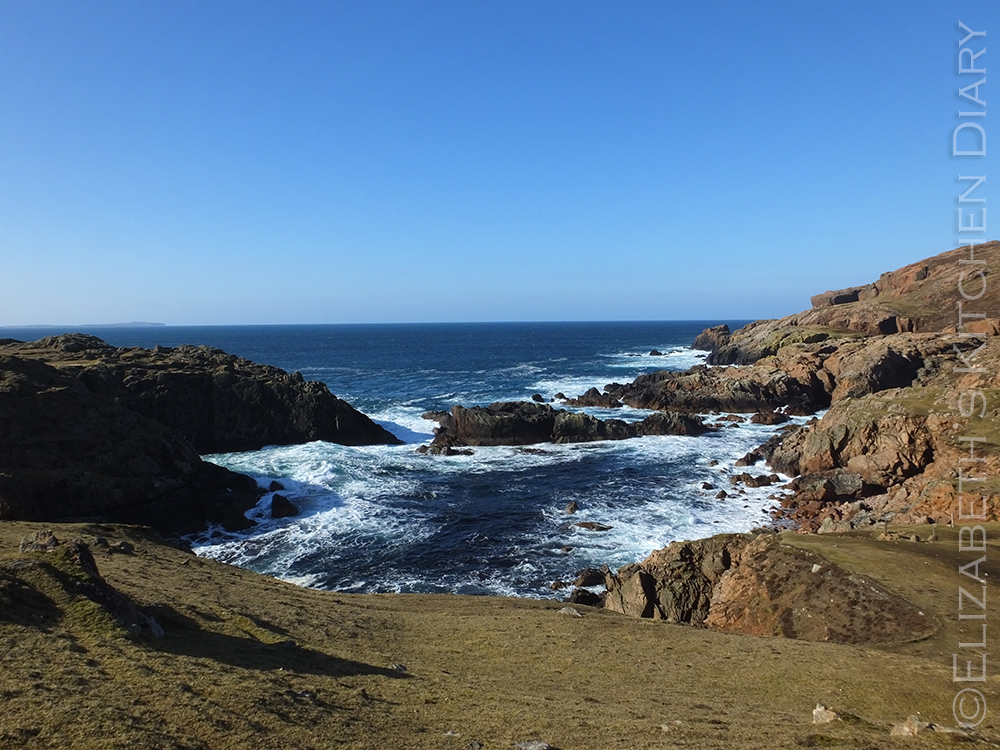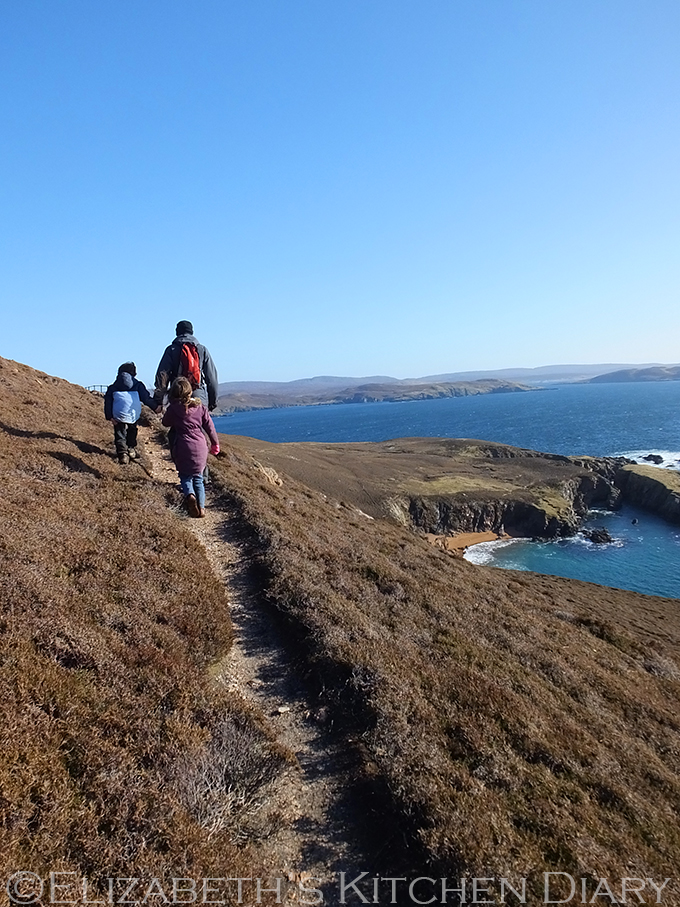 All in all it was an absolutely perfect Mother's Day. Everything I could wish for – a good 3.88 mile walk (according to Run Keeper), great views, fine weather, my wonderful family and afterwards a gorgeous roast Shetland lamb with garlic and rosemary, roast tatties and Yorkshire puddings.
Absolute bliss!
For more information on walking in Shetland visit the Walk Shetland website. The Hams of Muckle Roe Circular is near this lighthouse.
Follow Elizabeth's Kitchen Diary's board Shetland on Pinterest.


If you want to be kept up to date on my recipes, occasional craft tutorials, adventure stories and giveaways then please subscribe to my weekly newsletter; it gets sent out every Monday morning if there is new content. Your email address won't be passed on to anyone, you will never be spammed and you are free to unsubscribe at any time, no questions asked. Make sure you confirm your subscription or you won't receive the newsletter – if it hasn't arrived check your junk mail folder.
[wysija_form id="1″]