Shetland Reel Ocean Sent gin, with its hints of applewood mint and specially harvested bladderwrack seaweed from the Shetland coastline, is infused with the flavours of cucumber and mint for a perfect afternoon G&Tea Cocktail during an afternoon tea in Busta House, Shetland.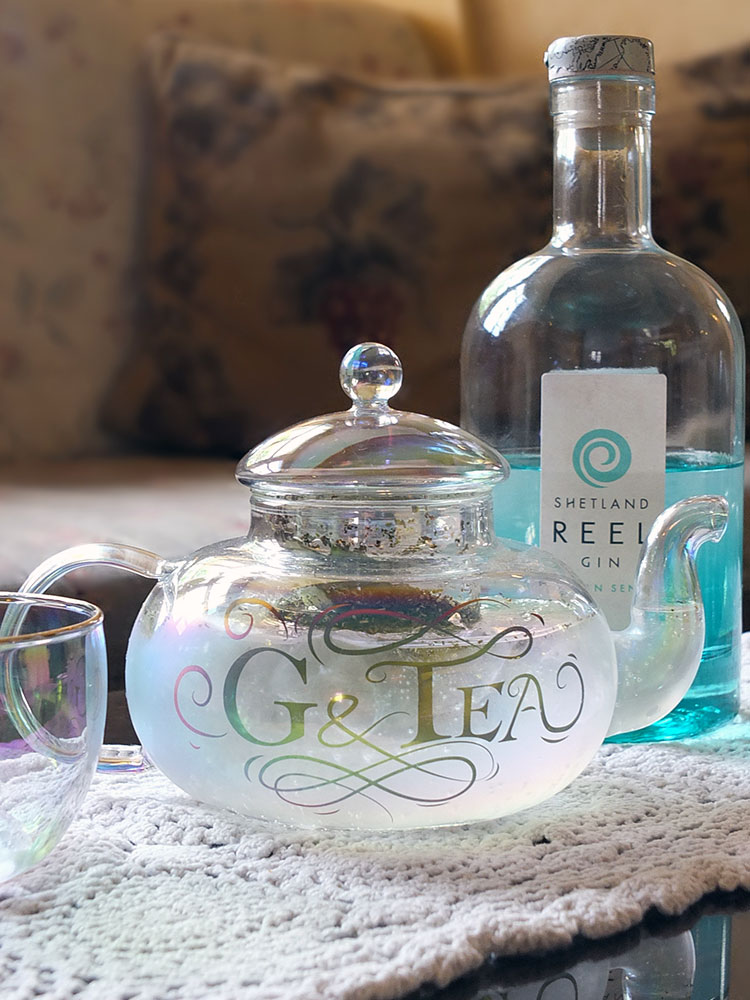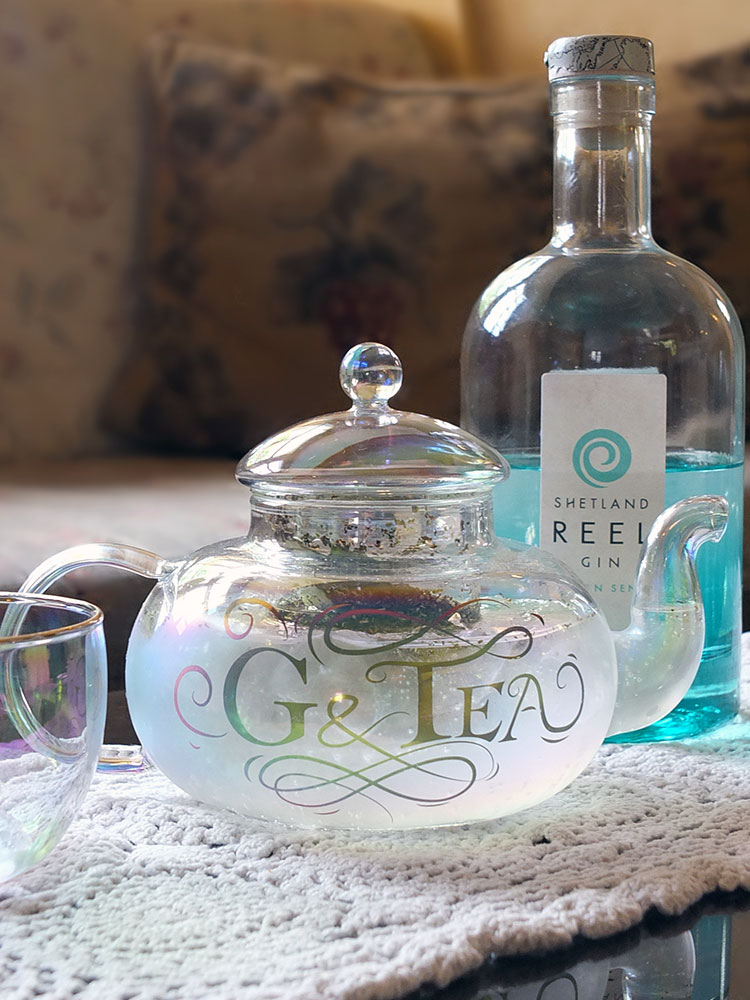 I have become a lady who lunches, now that I've hit my 40s. Well, not so much the well-to-do bit of being a lady, but the going out with friends and enjoying long leisurely lunches with my friends has definitely become a regular occurrence.
We discovered recently that we quite enjoy Afternoon Tea, so upon deciding where we wanted to go for our next meet up we thought Busta House, with its Afternoon Tea served in the atmospheric Long Room, would work wonderfully.
With the 10th World Gin Day coming up on the 9th of June, I thought I'd bring along my brand new G&Tea Cocktail Set, just in the off chance I could get some photographs. Busta House is incredibly photogenic, as you can see below.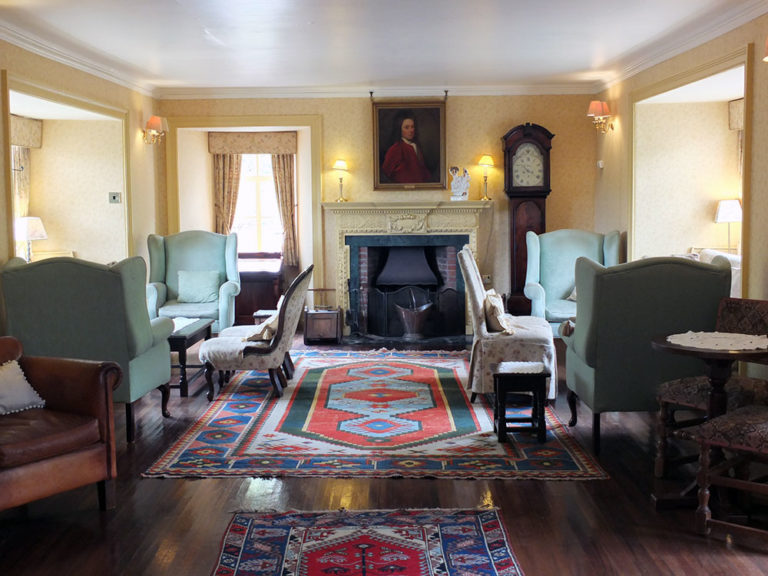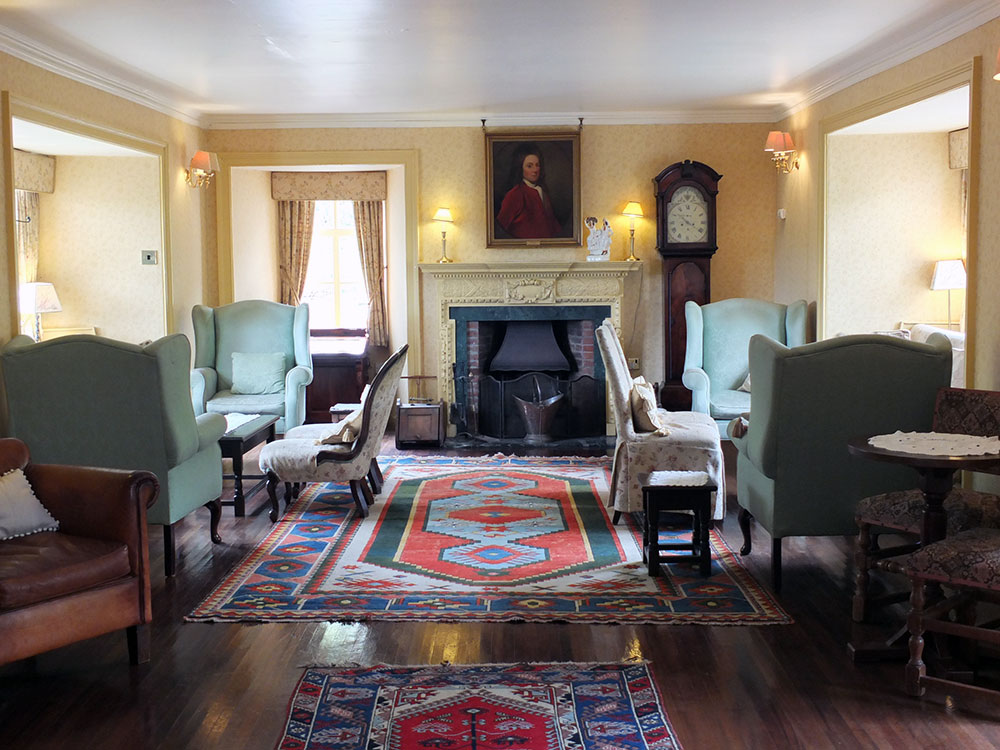 The Busta House Hotel is situated in central Shetland on the quiet shores of Busta Voe, near Brae, and I've had the pleasure of visiting this venue numerous times over the years.
The first record of Busta House (or 'Bjarstadt', Bjorn's place) is found in a deed dating back to 1488. The original house dates from 1588 making it the oldest continuously inhabited house in Shetland. Since then there have been some additions and refurbishments, but the building maintains a graceful ancient air.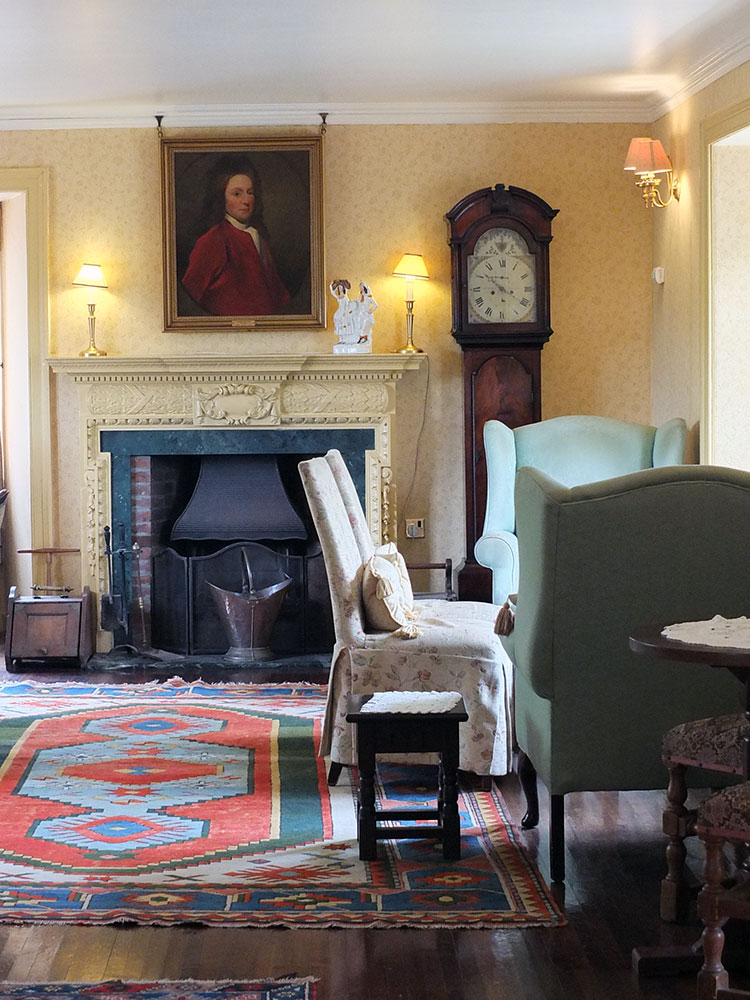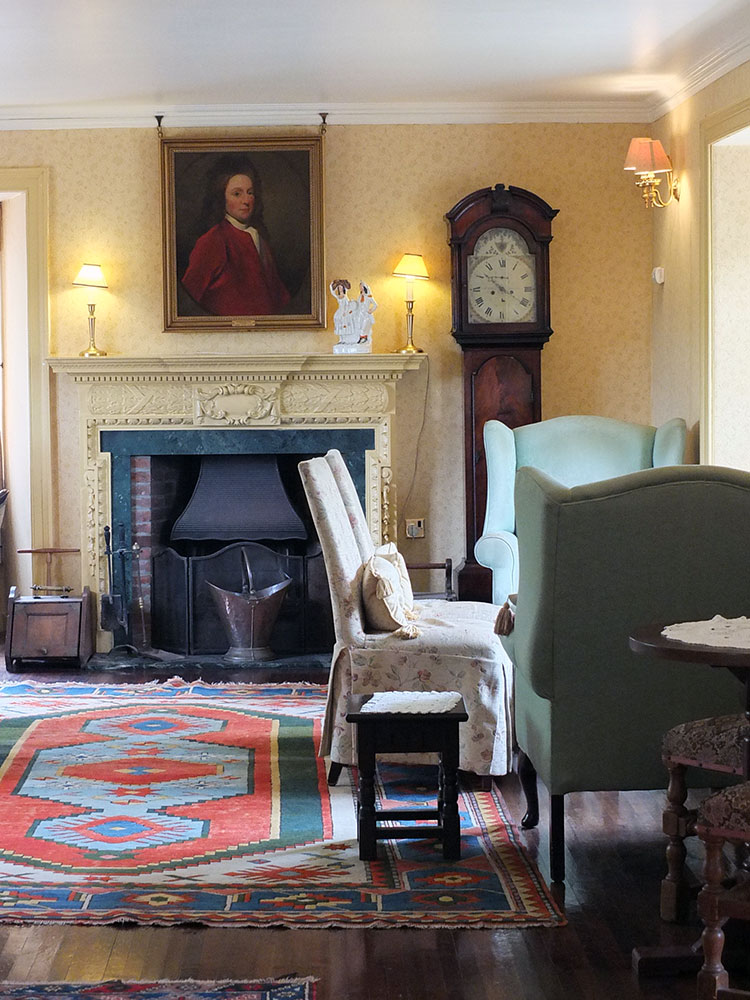 Once, several years ago, my husband and I sat silent, wide-eyed and enchanted as we listened to the talented lyric soprano Oksana Mavrodii (accompanied by classical pianist Anna Mavromatidi) perform in the Long Room, pictured above, before retiring to our room for an overnight stay. Despite being warned about the resident ghost, we never did see one.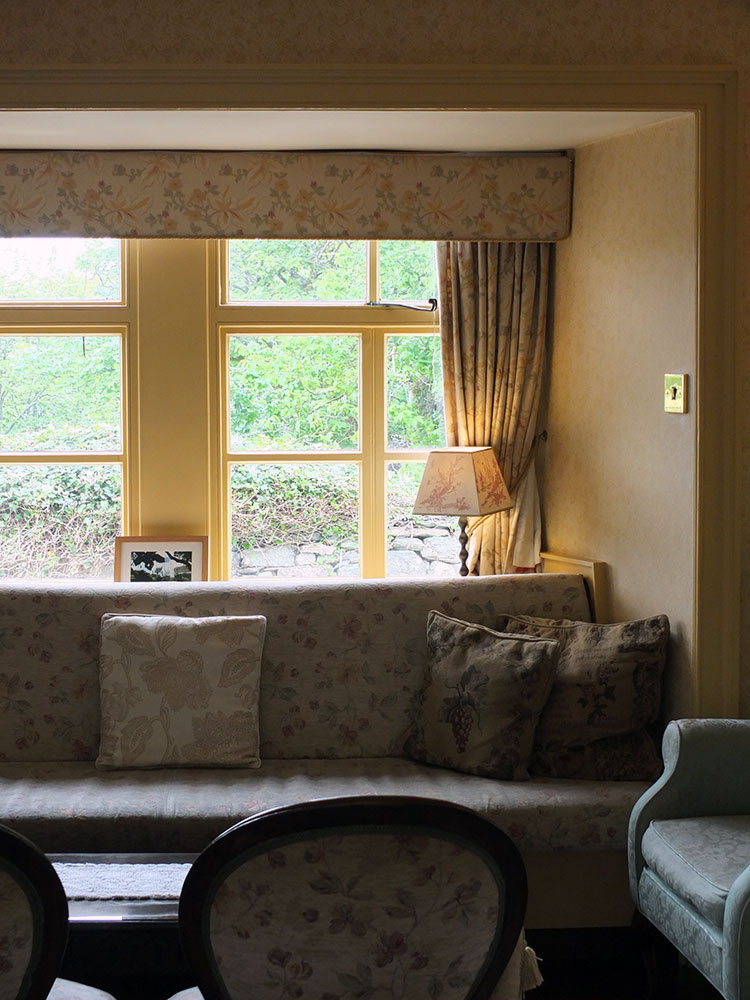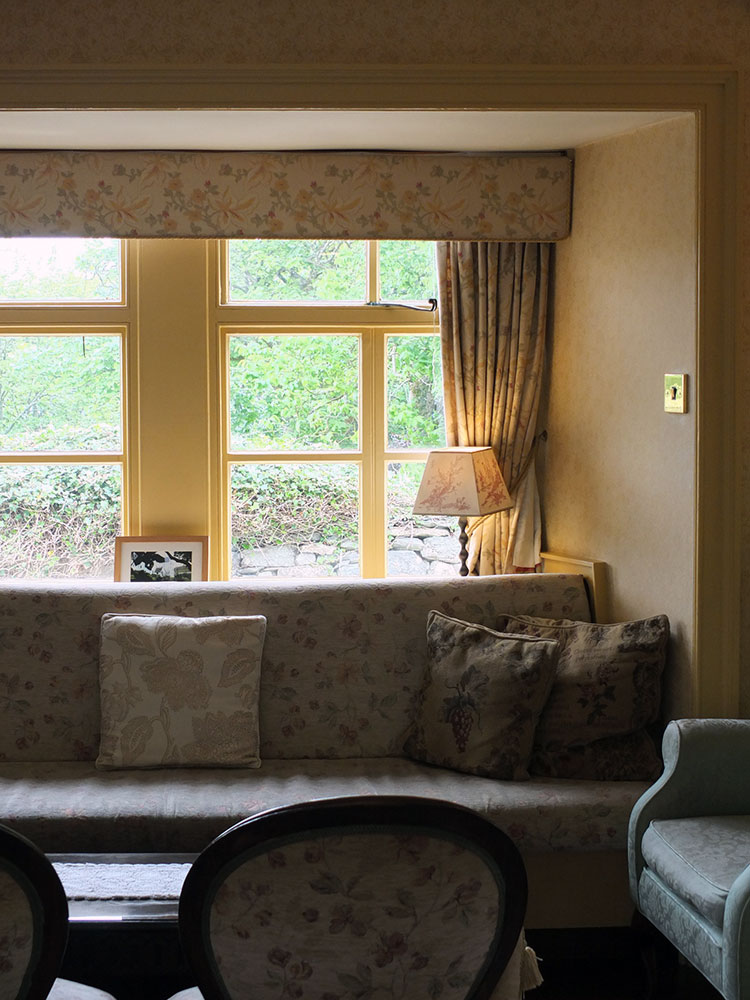 Afternoon Tea at Busta House is a simple affair – tea or coffee is served with homemade scones, jam, cream and a few heart-shaped shortbread biscuits.
We also opted for a selection of freshly made sandwiches – tuna and cucumber, prawn mayonnaise, smoked salmon and cream cheese, roast chicken, cheese and pickle and ham and tomato.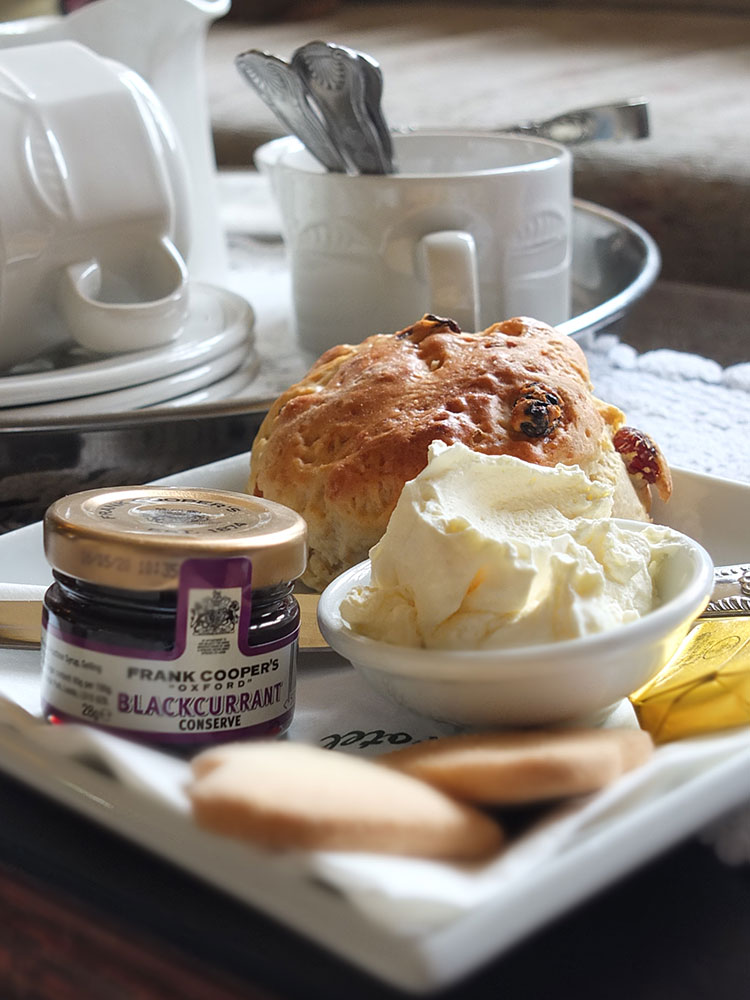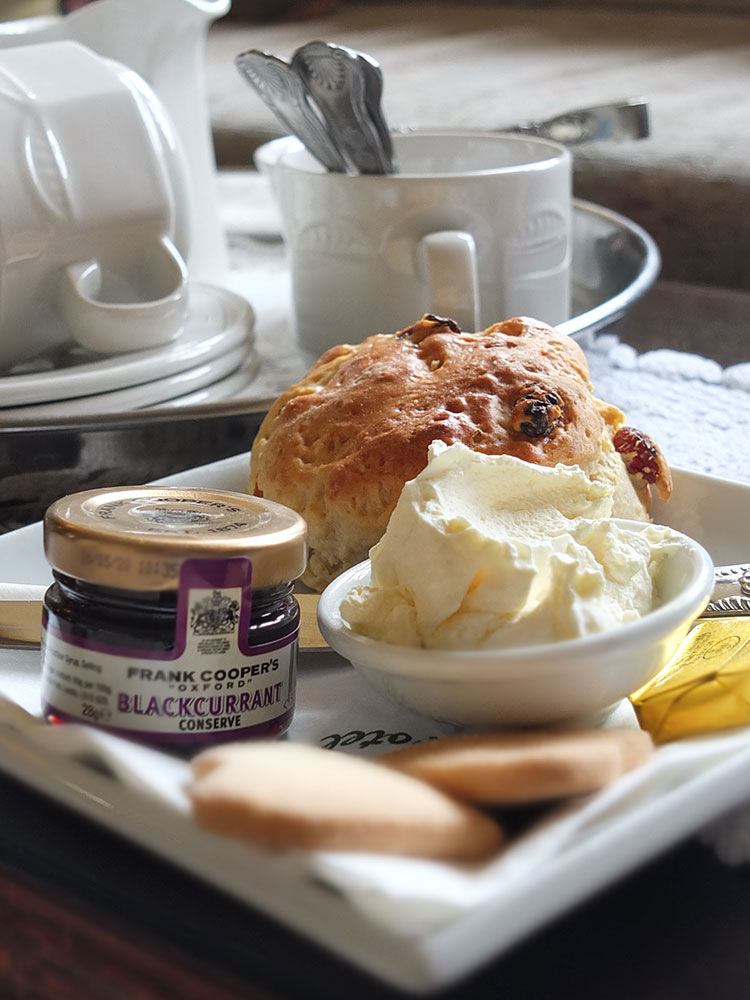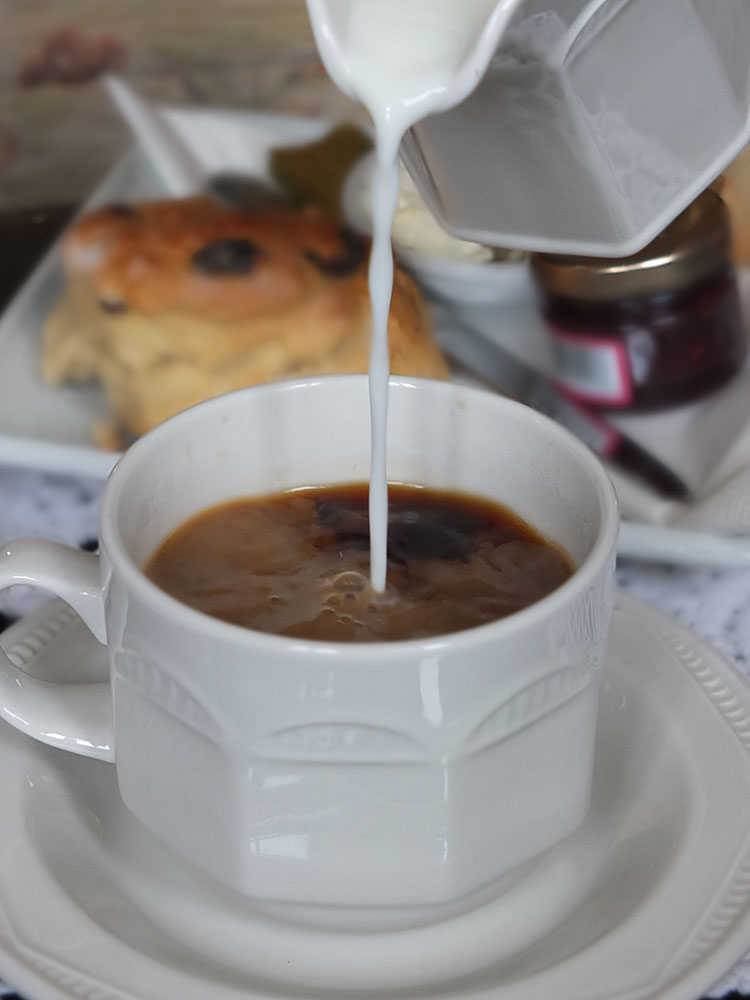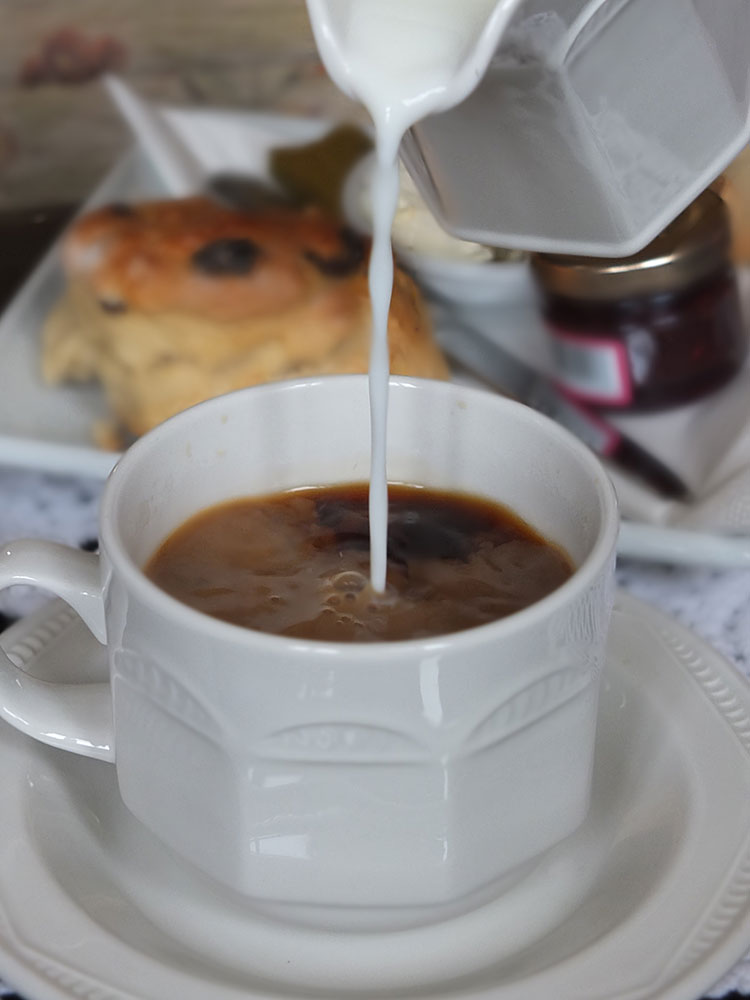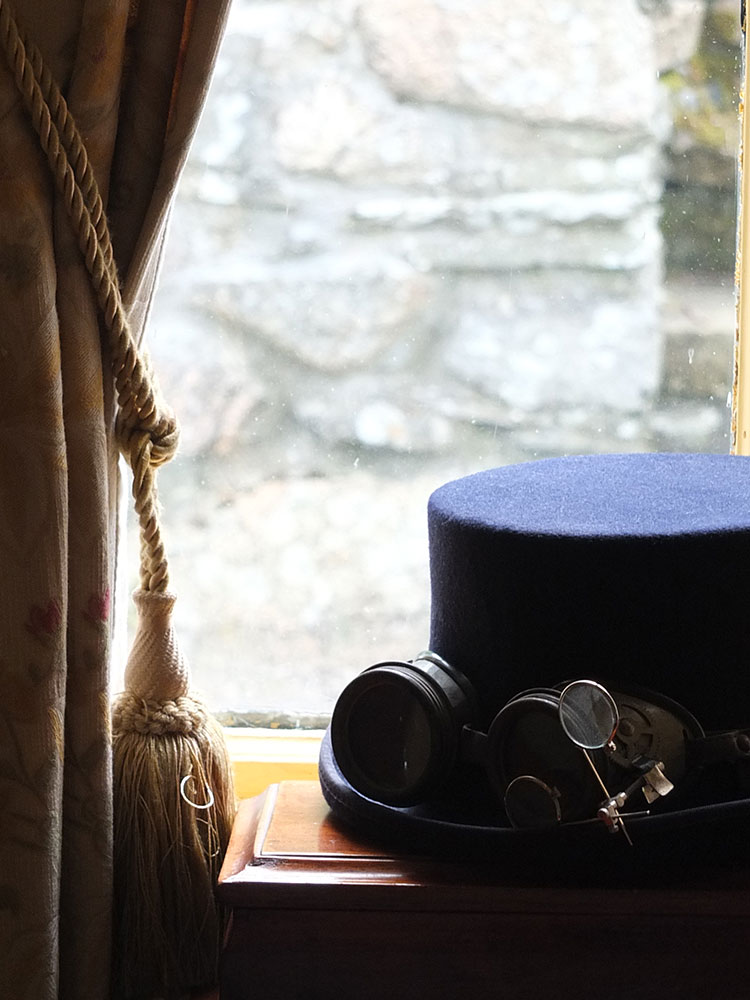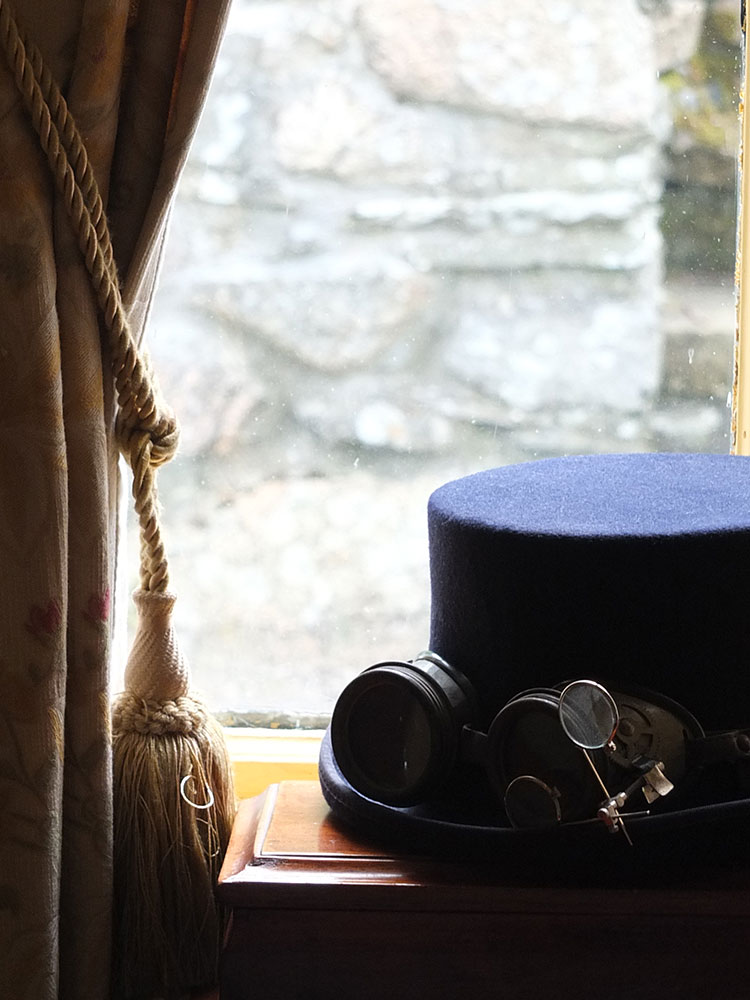 Hints for Etiquette: or Dining Out Made Easy
Did you know that in 1855, ten years prior to writing Alice's Adventures in Wonderland, Lewis Carroll published Hints for Etiquette: or Dining Out Made Easy. His tongue-in-cheek book parodied the strict and stuffy rules characteristic of the notoriously formal and strait-laced Victorian era.
Gems of advice include: "On meat being placed before you, there is no possible objection to your eating it…" and "As a general rule, do not kick the shins of the opposite gentleman under the table, if personally unacquainted with him; your pleasantry is liable to be misunderstood a circumstance at all times unpleasant." He also advises, "In proceeding to the dining room, the gentleman gives one arm to the lady he escorts-it is unusual to offer both."
I only mention this here as I stumbled across his book while researching food featured in Alice in Wonderland. I was looking for inspiration to create an afternoon tea gin & tea cocktail recipe with my new G&Tea Cocktail set. Cucumber and mint afternoon tea sandwiches are a thing, and I thought they would translate well into a simple G&tea Cocktail.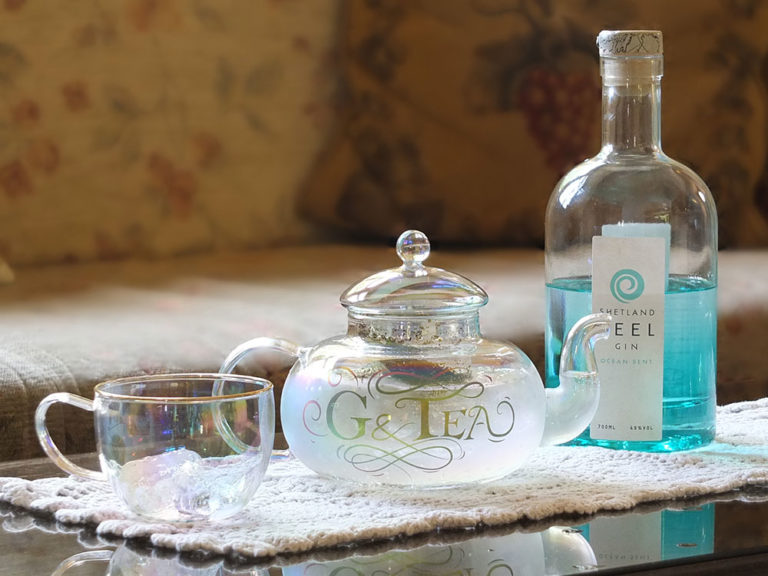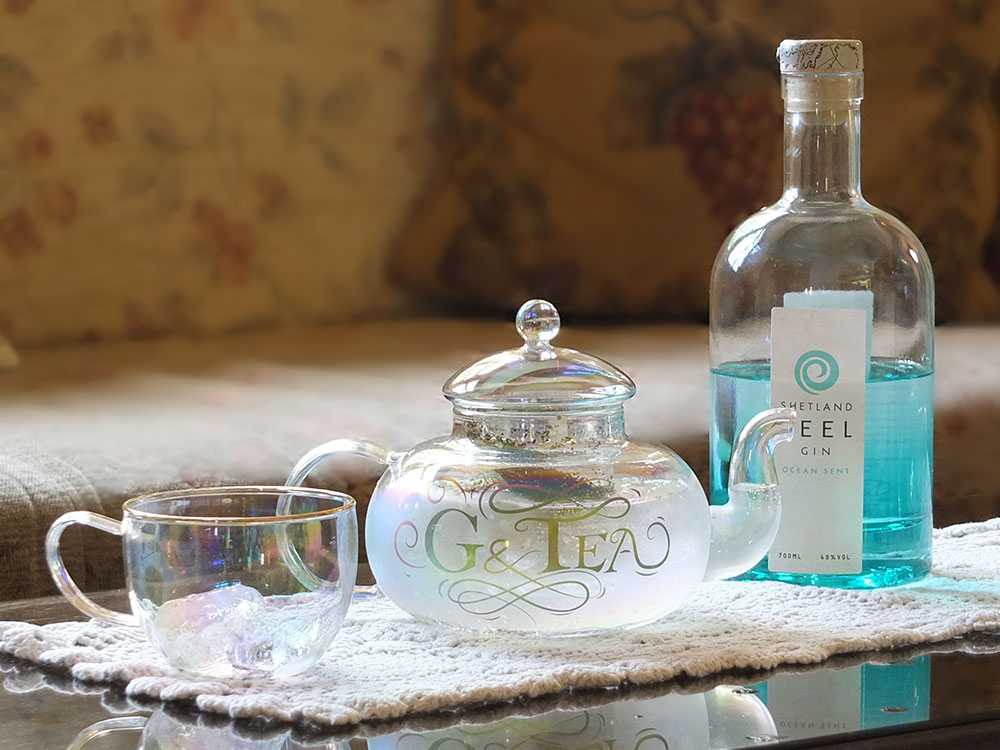 Gin production is seeing a growth boom here in Britain. Five years ago there were only 152 gin distilleries in the UK, mostly in Scotland, and now there are over 315, including Britains most northerly – Shetland Reel Gin, located on the island of Unst.
For my G&Tea Cocktail, I've used Shetland Reel Ocean Sent Gin. Influenced by the seas that surround the island of Unst, Ocean Sent Gin features native bladderwrack. The distinctive and nutritious seaweed is gathered from the rocks of the Shetland coastline and distilled to their unique recipe resulting in a surprising depth of flavour.
According to their website, the nose has traditional juniper with subtle hints of salt and spice. The palate holds traditional London dry juniper but with a complex twist of saltiness and warmth. The finish is long and brings you right to the crashing ocean!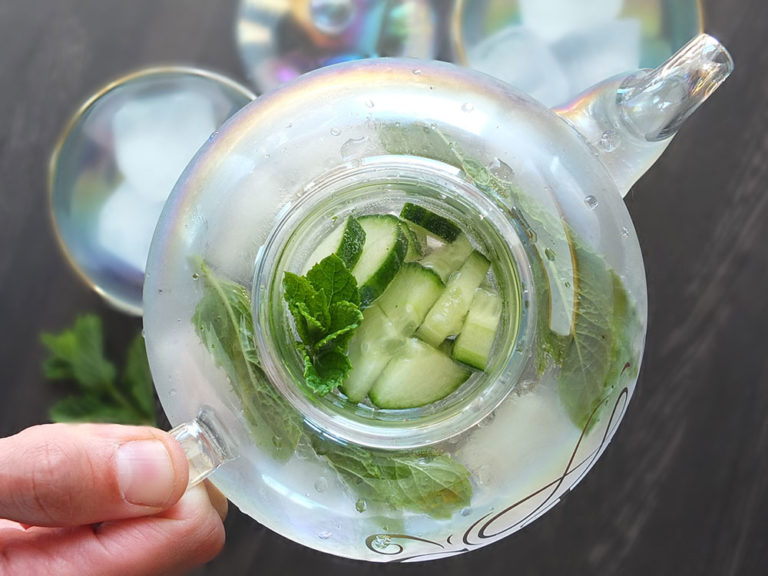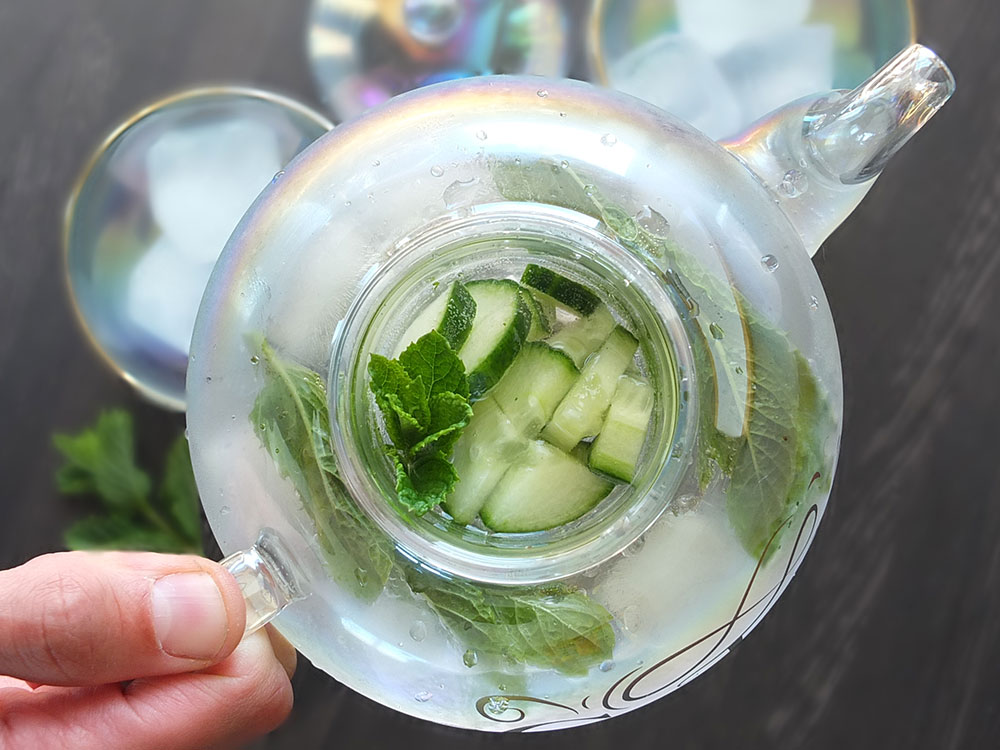 The G&Tea Gin Cocktail Set
Enjoy your favourite classic gin cocktail in style with the G&Tea Cocktail Set. The set comprises a beautiful pearlescent teapot made from borosilicate glass, adorned with metallic gold detail. It's also got two matching cups.
Perfect for gin lovers, the little teapot has a clever infusing filter basket to hold and retain your favourite additions: botanicals, peels and fruit. For my recipe, I've added some cucumber and a mint tea bag. The first time I made the recipe, in Busta House, I opened the tea bag to create loose leaf mint tea. Don't do that. The little bits will end up in your teacup. Lesson learned!
The set will make an ideal gift at any time of year or will make a delightful addition to a barware collection. It retails for £30 from I Want One of Those.com.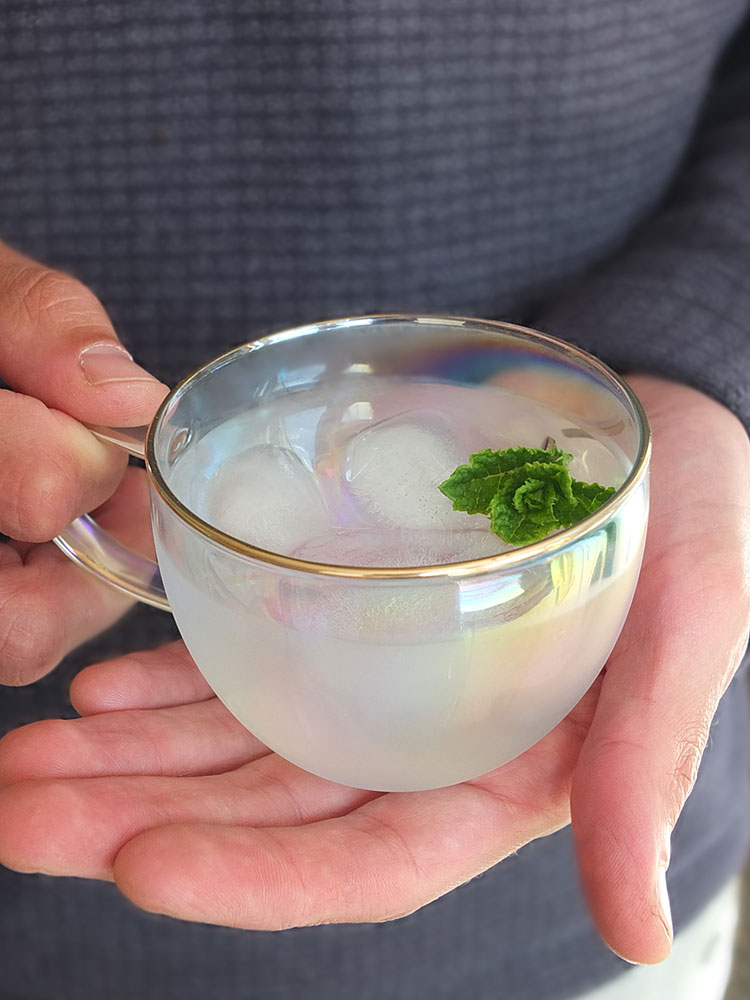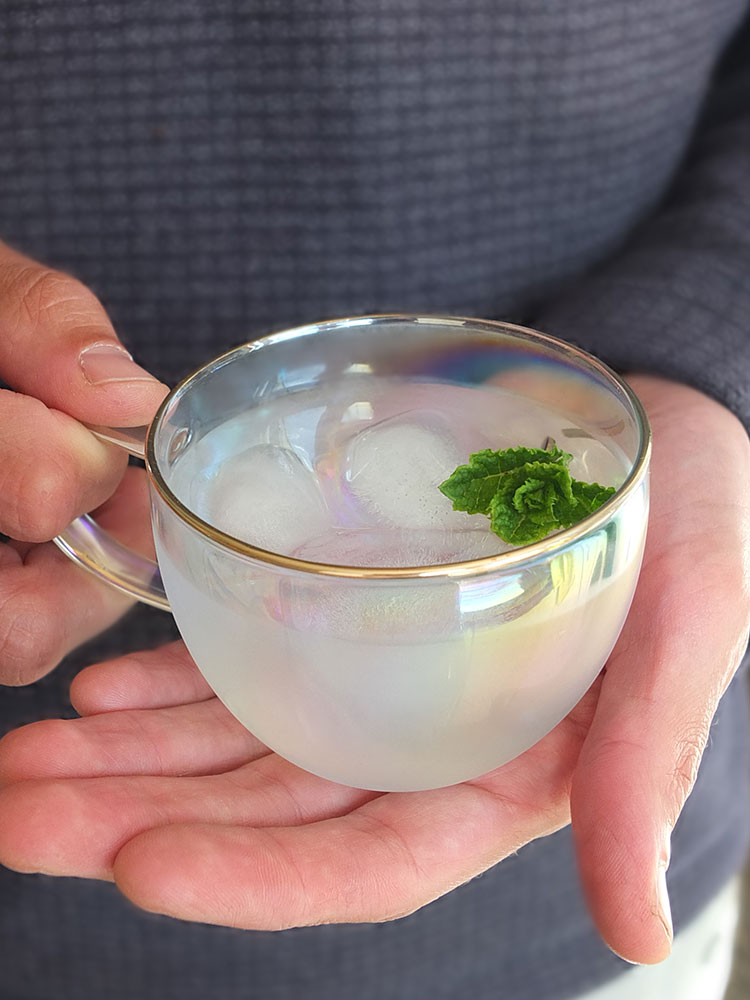 Garnish your cucumber and mint G&Tea cocktail with a sprig of fresh mint, if desired. I suppose you could go all out an arrange a few slices of cucumber on the side of the teacup, but honestly, who really does that at home? Just pour the gin and let's get on with it.
"But I don't want to go among mad people," Alice remarked.
"Oh, you can't help that," said the Cat: "we're all mad here. I'm mad. You're mad."
"How do you know I'm mad?" said Alice.
"You must be," said the Cat, "or you wouldn't have come here."
― Lewis Carroll, Alice in Wonderland
Other gin cocktail recipes you might like are the Strawberry & Gin Smash from Supper in the Suburbs, this Gin, Strawberry & Cranberry Cooler from Foodie Quine or the Earl Grey G&Tea Cocktail from Emily's Recipes & Reviews. There's also the Lemon, Mint & Cucumber Gin Cooler from Kavey Eats or this Blueberry Gin & Tonic from Sew White.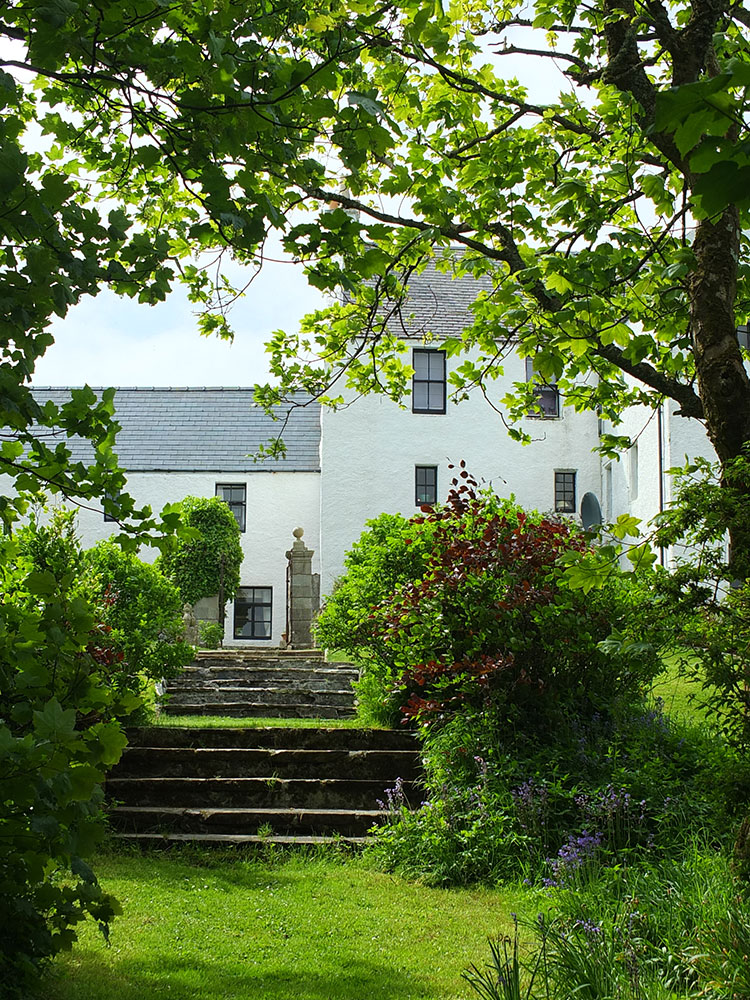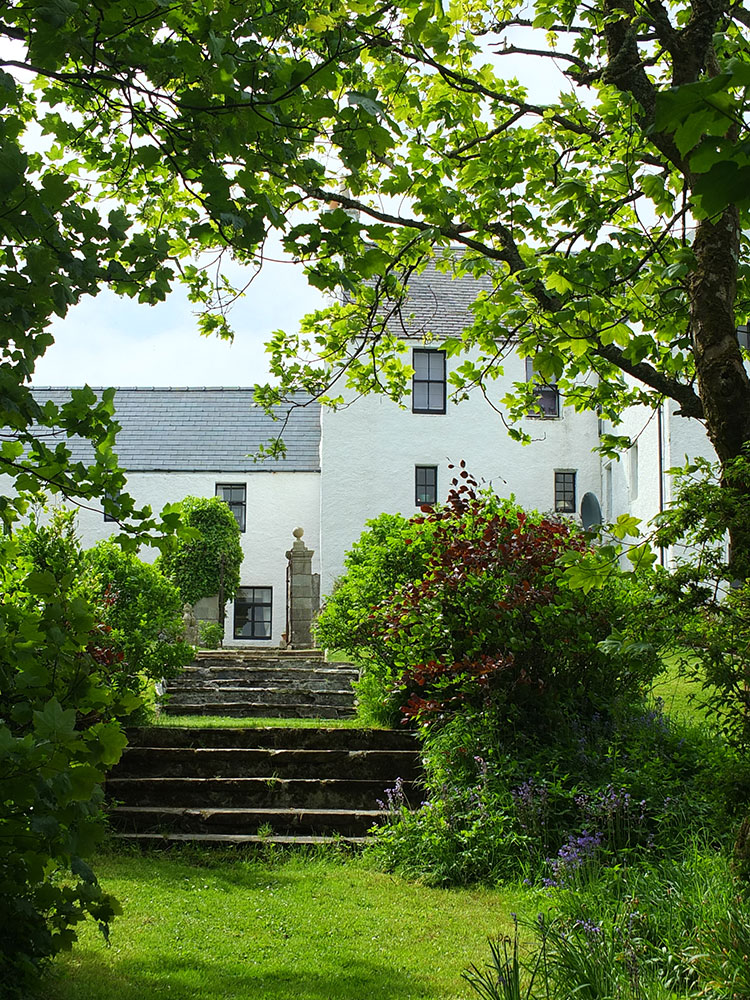 We finished our visit to Busta House with a walk around the gardens. Wild garlic and bluebells were flowering under the canopy of trees as the sun shone.
All in all, it was a delightful afternoon out, and not just because there was gin.
Afternoon Tea costs only £4.50 per person at Busta House, and our total bill for three of us, including a selection of sandwiches, was just under £30. It's a very affordable, stylish venue for a lady who lunches.
Have you ever been to Busta House? What do you think of my G&Tea Cocktail idea, do you have any recipe suggestions I should try next? Let me know in the comments!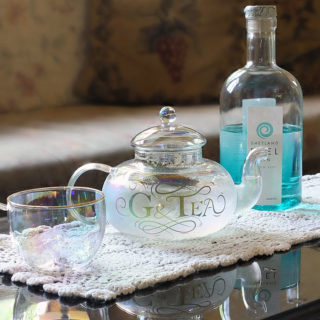 Shetland Reel Cucumber & Mint Afternoon G&Tea Cocktail
Shetland Reel Ocean Sent Gin, with its subtle hints of salt and spice, are served with mint and cucumber for a G&Tea cocktail worthy of an afternoon tea.
Print
Rate
Affiliate Links
This recipe card may contain affiliate ingredient and equipment links. As an Amazon Associate I earn from qualifying purchases.
Instructions
Place ice cubes, tonic, gin and mint sprigs in the base of the G&Tea set.

Insert the filter basket and place a mint tea bag and the sliced cucumber into it.

Leave to steep for 10 minutes and serve over ice, with a mint sprig to garnish.
Environmental Information
[amazon_link asins='B01AC8PAI6,B0763BL4MV,1291219145′ template='ProductCarousel' store='elizskitcdiar-21′ marketplace='UK' link_id='aee12312-6b17-11e8-9432-290ba848ea86′]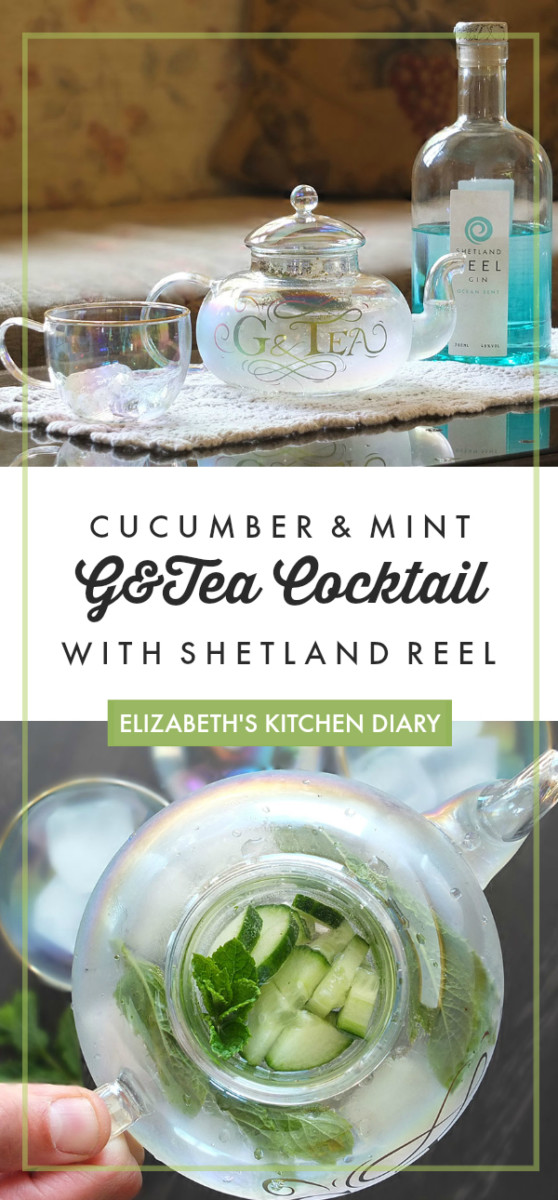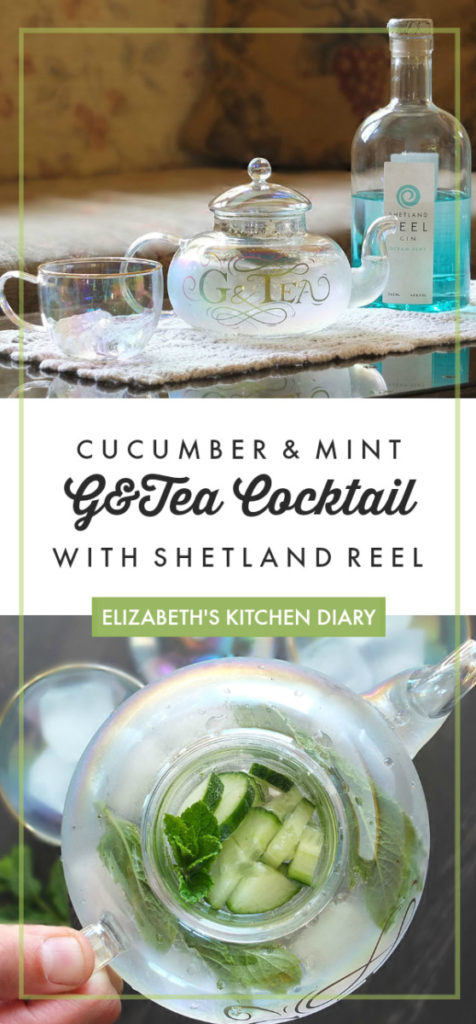 This is not a paid post, although Elizabeth's Kitchen Diary has received a complimentary review sample of the G&Tea Cocktail Set from I Want One of Those.com. All thoughts and opinions expressed are our own. With thanks to Busta House for allowing me to take these photographs in their Long Room.