In collaboration with Visit Eastbourne.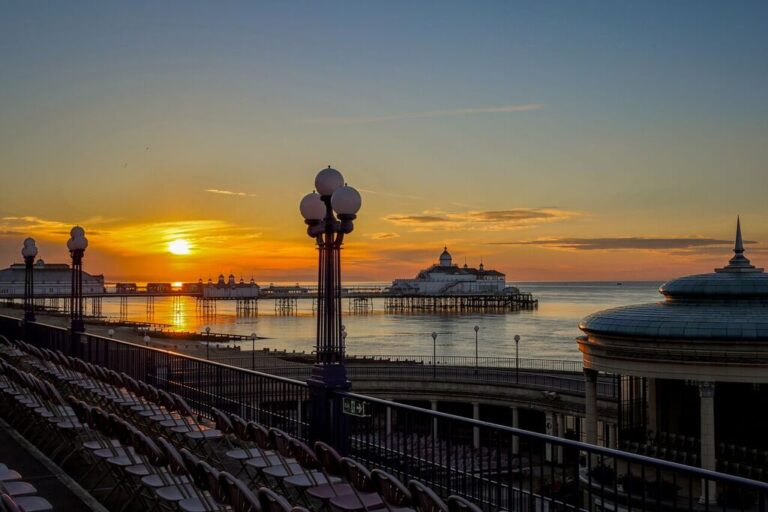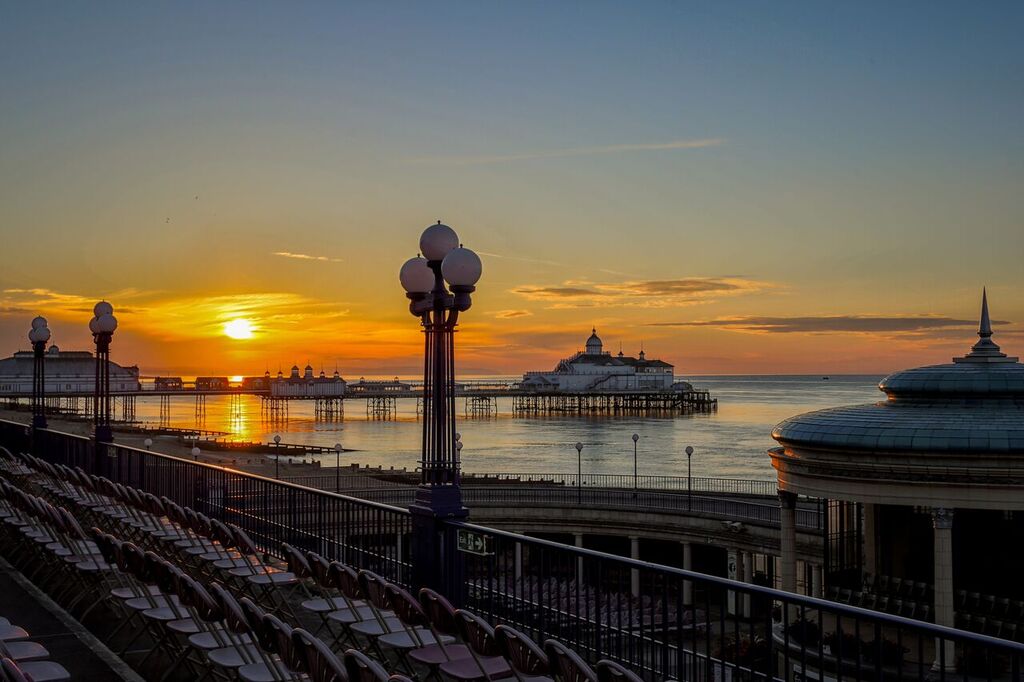 Eastbourne is a large town, seaside resort and borough on the south coast of England in the county of East Sussex, a stone's throw from Worthing where my maternal grandmother was born and raised. Dubbed 'the watering-hole of the south' it is a popular tourist destination boasting a wealth of restaurants, pubs, food markets and even a winery or two!
Did you know that Eastbourne is the home of the banoffee pie? Credit for the invention of this pie is claimed by the owner and chef of The Hungry Monk Restaurant, one of many fine eating establishments in the borough, past and present.
Other popular foodie destinations in Eastbourne include:
The Grand Hotel
The Mirabelle Restaurant at this hotel offers fine dining and is considered one of the finest restaurants in Eastbourne having received numerous awards and accolades. Their menus provide a selection of modern European dishes inspired and created by the head chef, such as pork fillet medallions and pumpkin wellington. The Mirabelle is a quiet haven creating the perfect environment for gourmet dining whether it is a romantic meal or for a business meeting. There is also the opportunity to enjoy Afternoon Tea at The Grand Hotel.
Find out more about The Mirabelle Restaurant.
The Beach Deck
This venue is a relaxed restaurant providing great views of the shore from Eastbourne's Royal Parade. The Beach Deck's location makes it perfect for any occasion, whether it's a special celebration or just a catch up with friends. Their menus are varied and offer a great choice for breakfast with their light and fresh dishes to kick start your day, through to hearty mains for dinner with salads and paninis for lunch in between.
Find out more about The Beach Deck.
Eastbourne Harbour
The Waterfront at Sovereign Harbour has a great, eclectic mix of restaurants, cafes and bars within its cosmopolitan complex. There is something for everyone from exotic Thai dishes to hearty Italian and not forgetting a taste of local cuisine at Seasons. Seasons Brasserie specialises in serving produce sourced from the land, sea and vine overlooking the Sovereign Harbour including delicious meat, fish and vegetarian platters and a carefully selected offering of wines.
Find out more about Seasons.
Little Chelsea District
Little Chelsea is a lively, independent shopping and dining district with three pubs and countless cafes and restaurants providing an alternative choice of places to eat and drink. Dining options in Little Chelsea vary from Thai, French and Japanese to name a few as well as unique cafes such as Mande Crepe, Il Gusto Deli and Eucalyptus and Paprika Tea House all serving fabulous local food.
Find out more about Little Chelsea District.
Food Markets
Within Eastbourne there are regular continental and farmers markets that sell superb artisan produce from across East Sussex including the Old Town Food and Craft Market. This popular monthly market is a great chance to enjoy some fresh, local produce, including meats, breads, cheese, fruit and vegetables, cakes, pies and scones as well as a selection of preserves, sauces, vinegars and spices.
Find out more about the Old Town Food and Craft Market.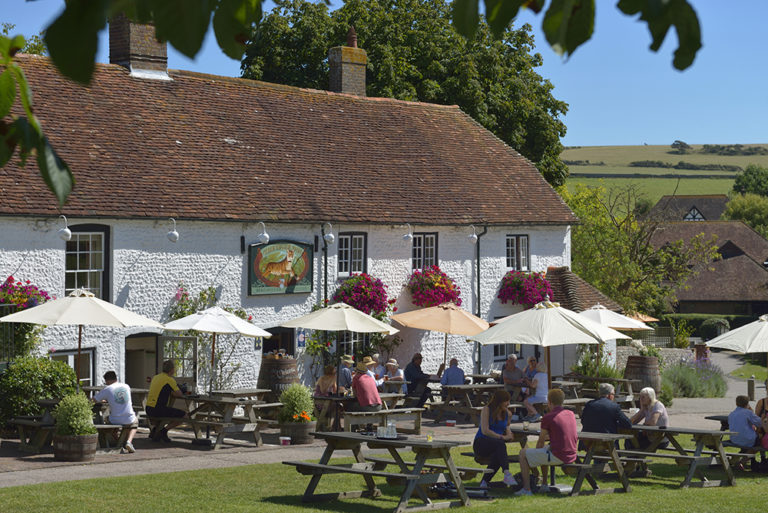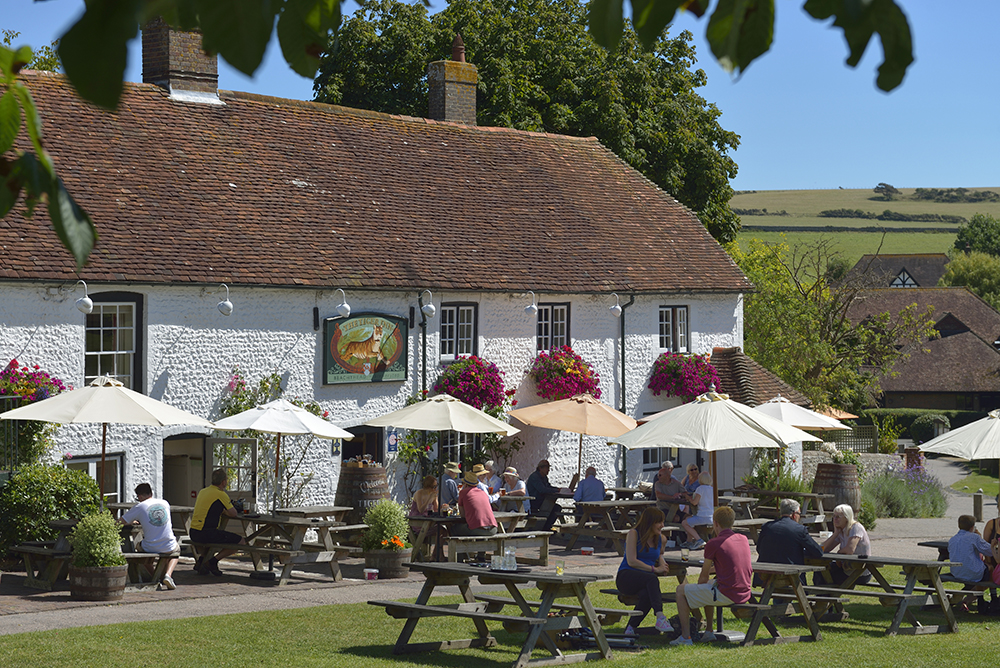 Other eateries include:
The Art House Café, offering locally roasted coffees and healthy, artisanal breakfast, lunches and tasty treats as well as a chance to create a masterpiece.
The Tiger Inn (pictured above), a quintessentially English country pub popular with family groups, walkers and local regulars who all come for the cosy, country atmosphere and pub food with a traditional twist.
The Rathfinny Wine Estate has a south-facing location close to the sea that, with its climate and chalk soils, make it the perfect place to produce some of the world's best sparkling wine – Sussex Sparkling.
The Long Man Brewery, an award-winning brewery producing the finest Sussex ales. Although the existing brewery was started in 2011, there was an existing malthouse on the farm during the 19th century and a brew-house chamber on the property from 1538.
Watch the video below to join TV presenter Michaela Strachan as she takes us on a guided foodie tour of Eastbourne and then enter the Rafflecopter giveaway form below to be in for a chance at winning a foodie getaway to Eastbourne for two worth approximately £400!
THE PRIZE
Two nights bed and breakfast at the Hydro Hotel for two people PLUS
A walking wine tour with Fizz on Foot
Please note, travel expenses and additional meals are not included. You can find the full terms & conditions within the Rafflecopter widget below.
Michaela Exploring Eastbourne's Culinary Delights
You can find more information about Eastbourne on the Visit Eastbourne website, their Facebook page and through their Twitter account.
Dislaimer: this is a paid post. Text and images supplied by Visit Eastbourne. Thank you for supporting the brands who make it possible for me to do what I love: mess up my kitchen and share food stories.