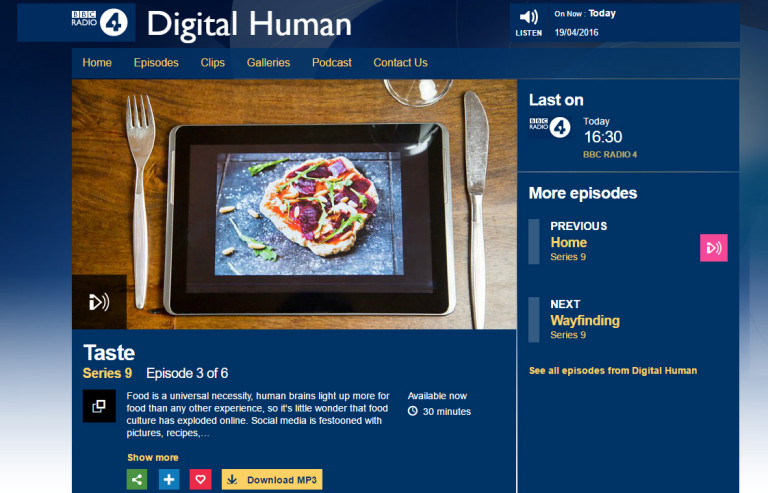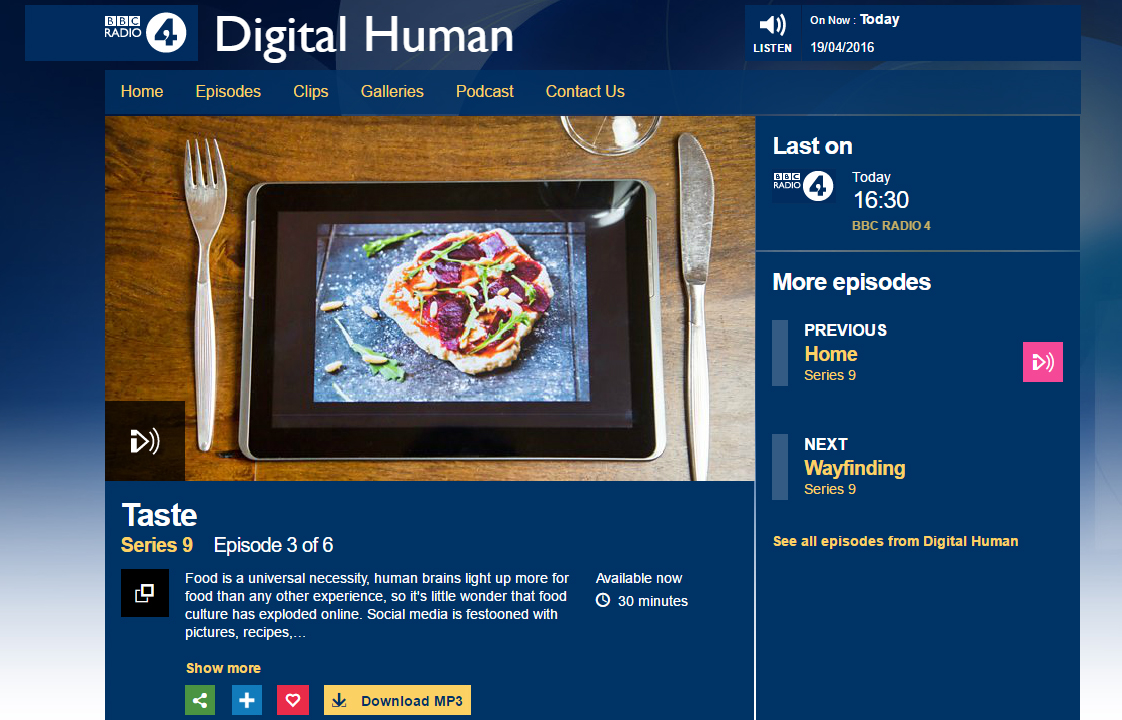 It's happened.
I've had my 15 minutes of fame.
I spent 3.5 hours a fortnight ago recording, on site, with a BBC radio presenter for the upcoming episode of BBC Radio 4's technology series: Digital Human. Season 9, episode 3: Taste, aired last night.
And I refused to tune in!
Curse my infernal lack of confidence in myself!
I sat here, radio deliberately switched off, sipping chilled white wine to steady my nerves as the show aired.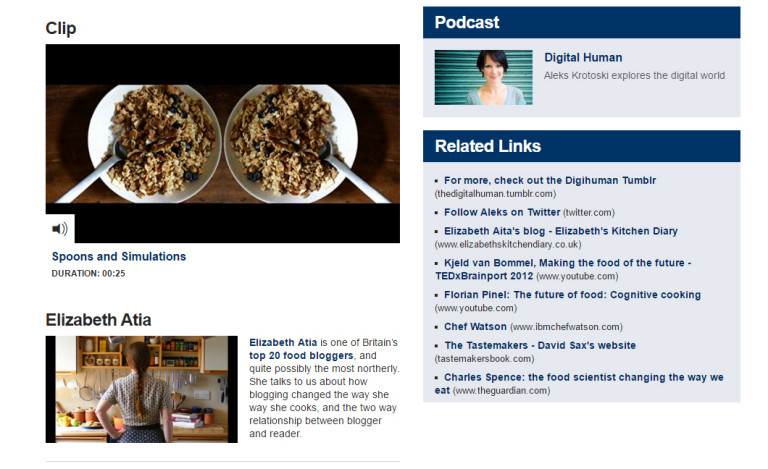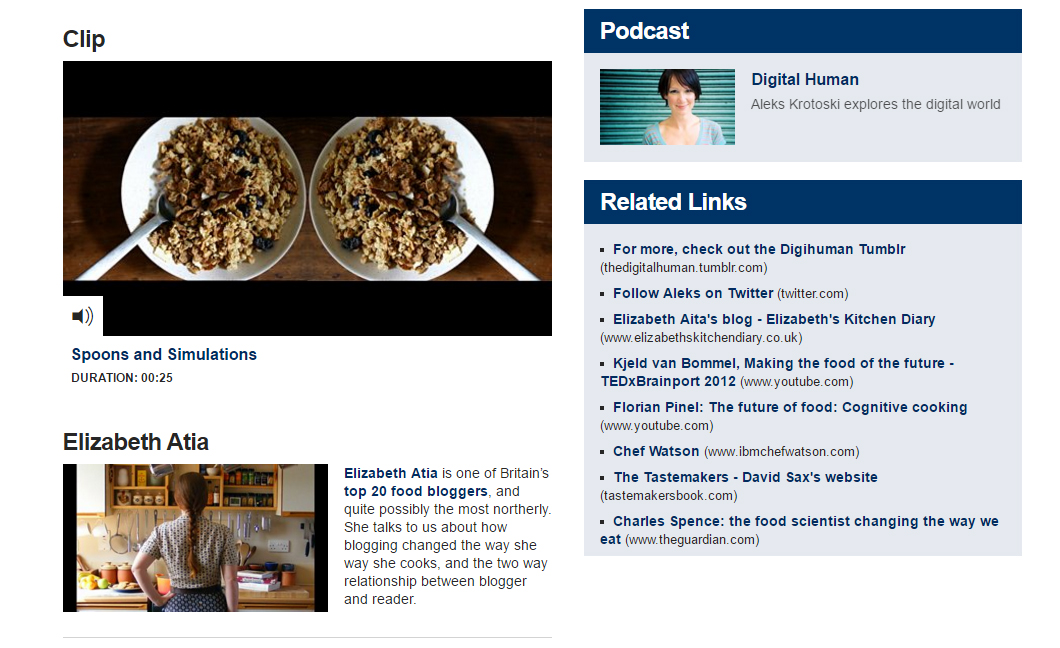 For being so active on social media, and I can waffle on and on about any subject when it comes to writing, I do not like being photographed and I don't like to hear the sound of my own voice. I'll never be a tv personality, that's for sure! But still, when I was contacted by Radio 4 to see if I would be interested in participating in this show, I agreed. I am consciously working on getting over my shyness, and to participate in this radio show was a huge undertaking for me.
The feedback I've received has been overwhelmingly positive, and I thank all my friends, family and readers who took the time to tune in and listen live – I will be forever grateful for your kind words. You've made me feel like I've not disgraced Shetland or food bloggers as a whole!
I am still refusing to listen to the show though. I might download it and save it for 20 years or so. Maybe then I'll get over my confidence issues and listen. Maybe.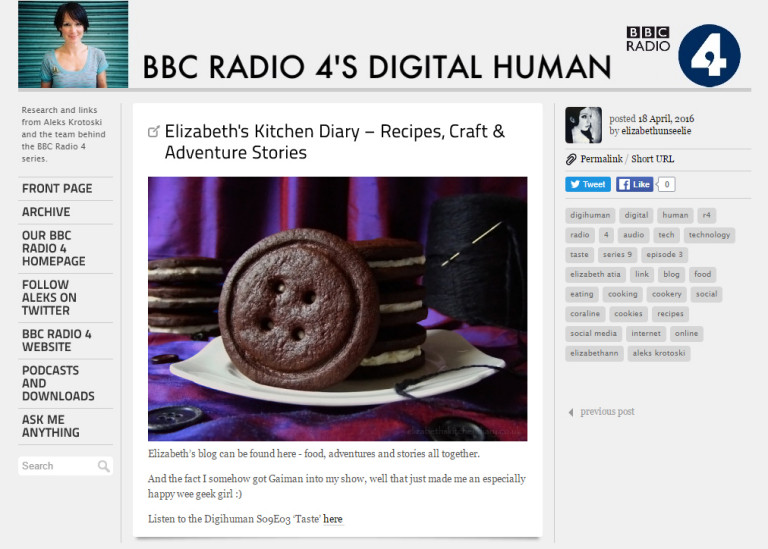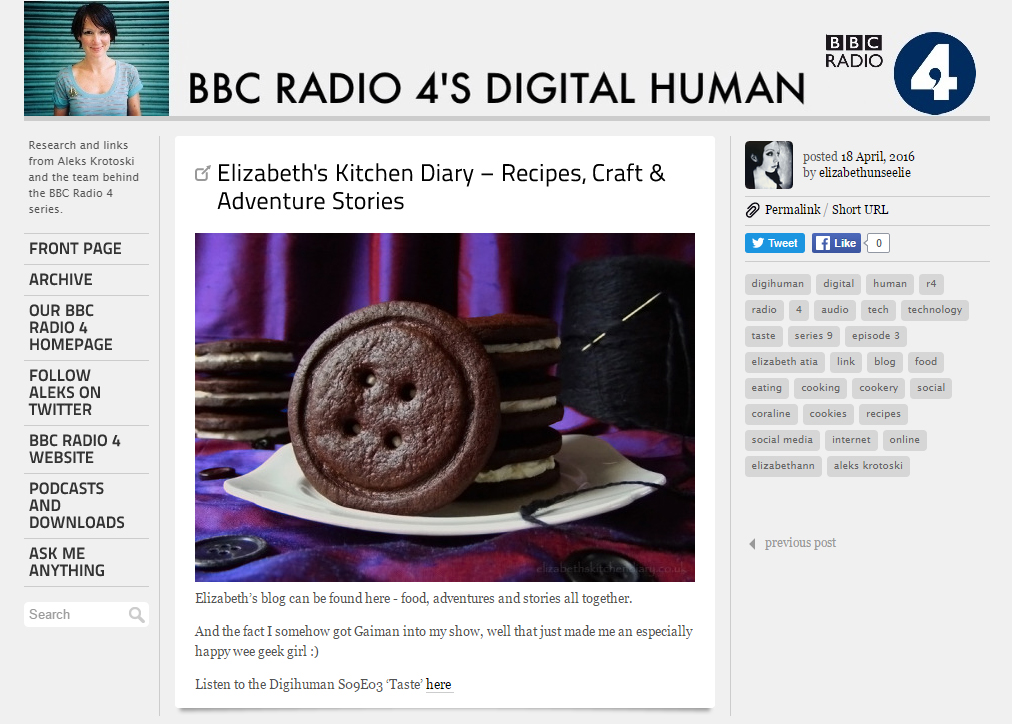 Look, my name is a tag on the BBC Radio 4 Tumblr! I'm feeling rather chuffed they've included the photo of my Coraline Button Oreo Cookies that I made for my daughter's birthday a few years ago – I think that was because I mentioned that someone had made them recently and sent me a photo via Instagram putting a huge smile on my face. As a blogger, feedback is really valued – I love to hear when someone has made a recipe and liked it. It really does make my day!
Oh, and here's the Instagram photo I took of the lunch I made myself and the BBC radio presenter while being recorded, in case you wanted to see it too. 🙂
Did you listen? I'd love to know what you thought of the show!
If you missed it and would like to have a listen yourself, the radio program is available to stream and/or download for a full year from the BBC Radio 4 website.]