We go on a VW T4 camper van road trip through Cornwall, visiting some stunning places and trying some of the local food. What would you add to this list? Let me know in the comments!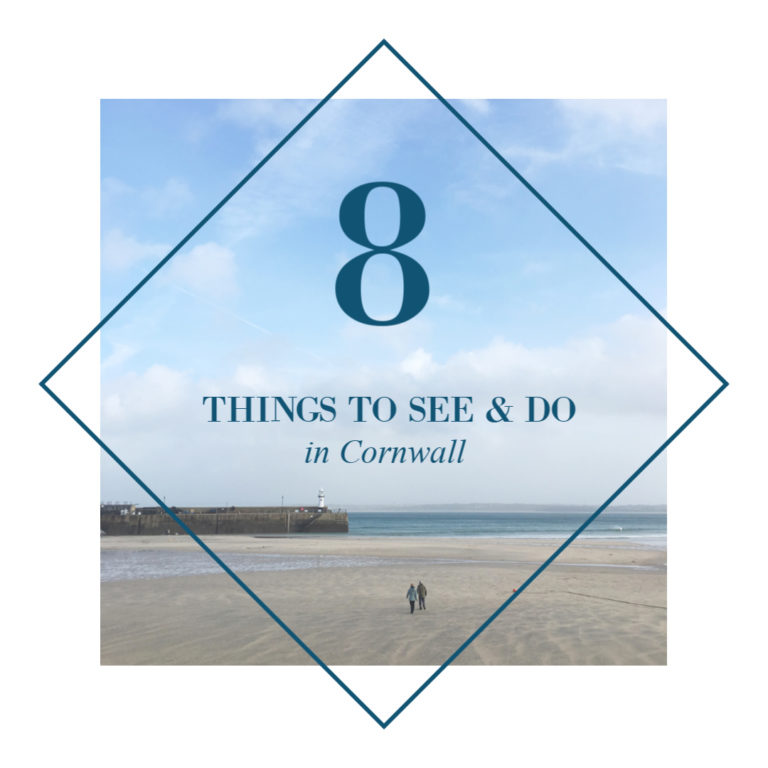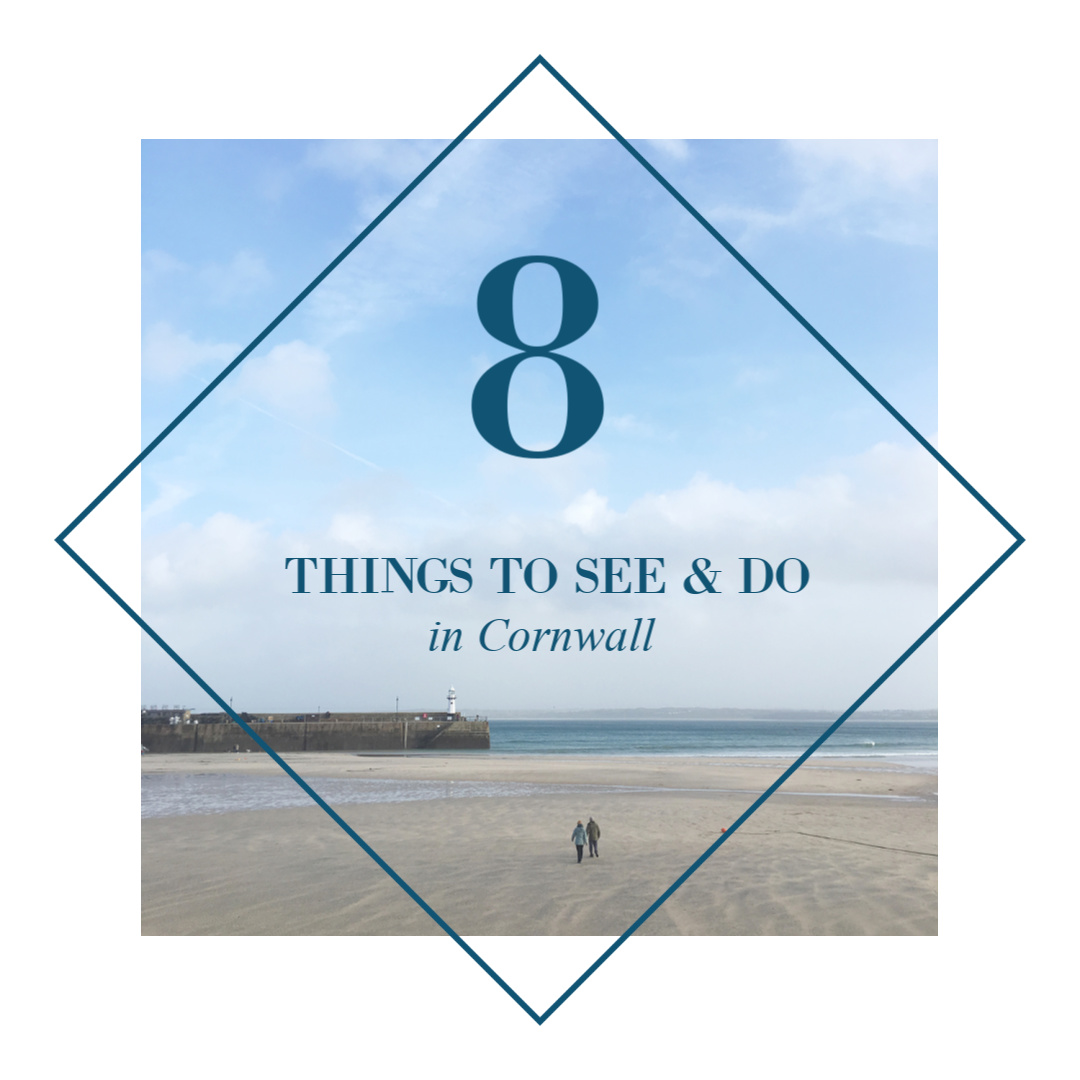 It's been a very long time since I've gone on a proper road trip. You know, when you pack provisions in a vehicle and head off with a road map to explore new horizons just for the pure fun of it. No plans. No expectations. Just pure adventure.
I was lucky enough to get to do this recently with my friend Jane from The Hedgecombers. I took a little detour en route to London (for the Vuelio Blog Awards) to spend four fabulous days & nights with a friend. A proper holiday.
To get to Cornwall from Shetland required an overnight ferry trip to Aberdeen from Lerwick and a three-hour flight (via Manchester) from Aberdeen to Newquay.
I arrived after dark, so my first glorious sight of Cornwall, uncharted territory for me, was as the sun rose over the hills on Jane's family farm. I might have swooned a bit, especially at the sound of an owl in the distance just before daybreak.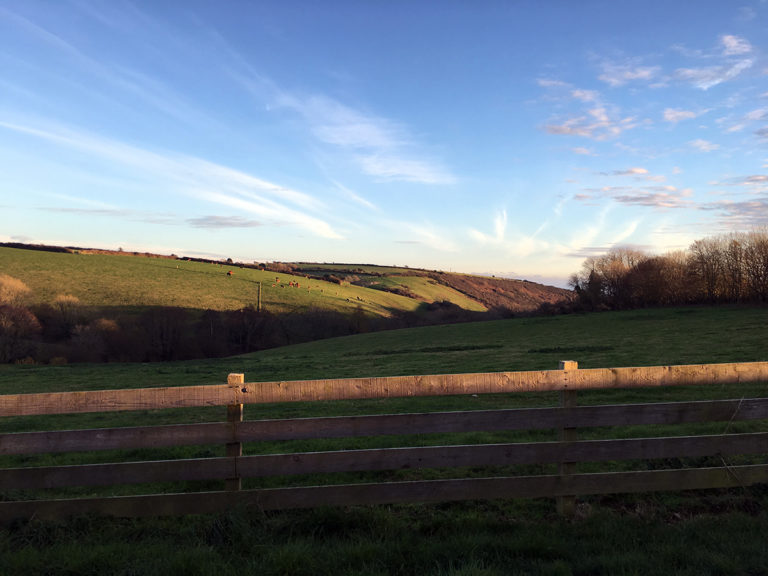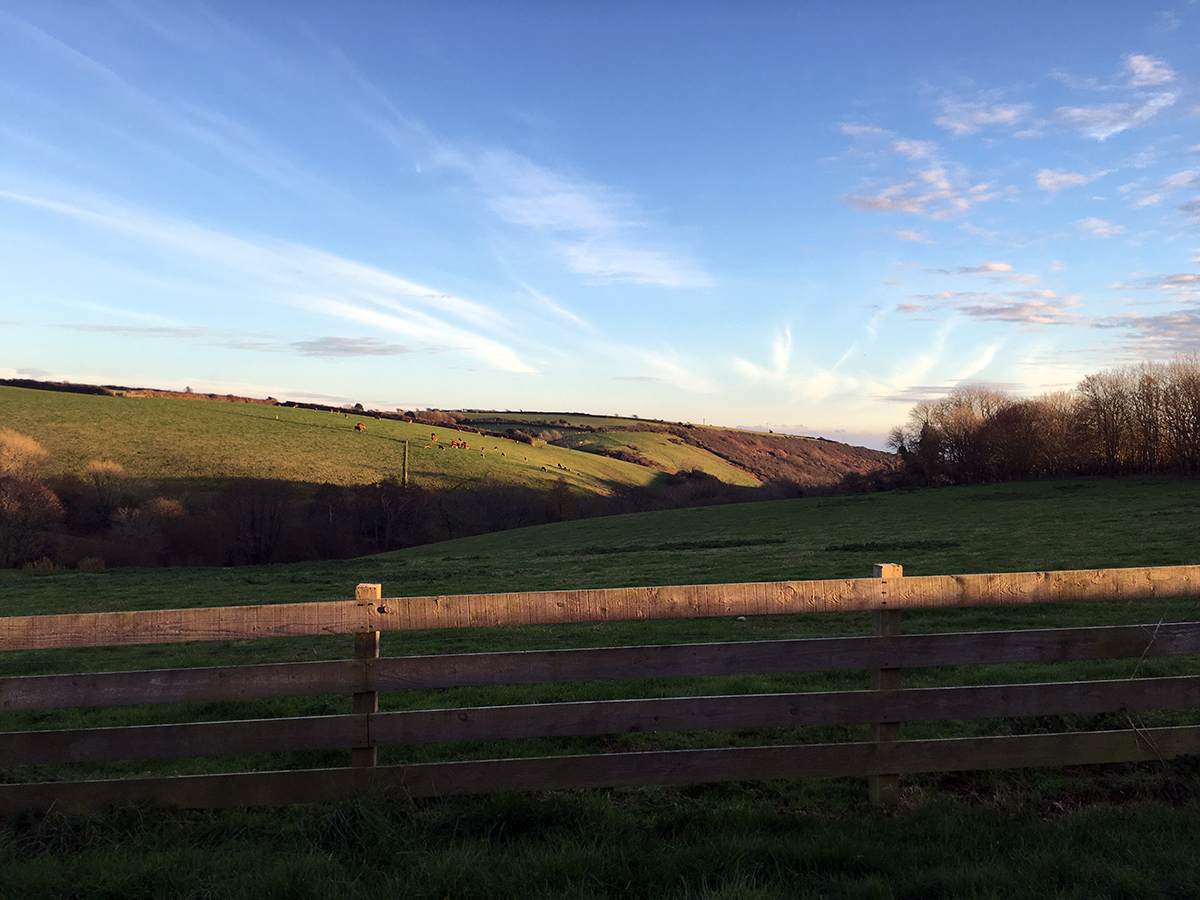 Jane had planned quite the itinerary for us for the following few days, starting with a visit to Looe, a seaside town in the south east of Cornwall.
Looe (Cornish: Logh, meaning deep-water inlet) is a busy fishing port and a popular tourist destination. It's got a gorgeous suntrap of a beach, perfect for families, and an array of shops, cafes and restaurants to visit. I loved how all the houses were built up on the sides of the hills overlooking the fast-moving River Looe.
It was in this coastal town I had my first taste of an authentic Cornish Pasty, bringing me to the first reason you need to visit Cornwall.
1. The Cornish Pasty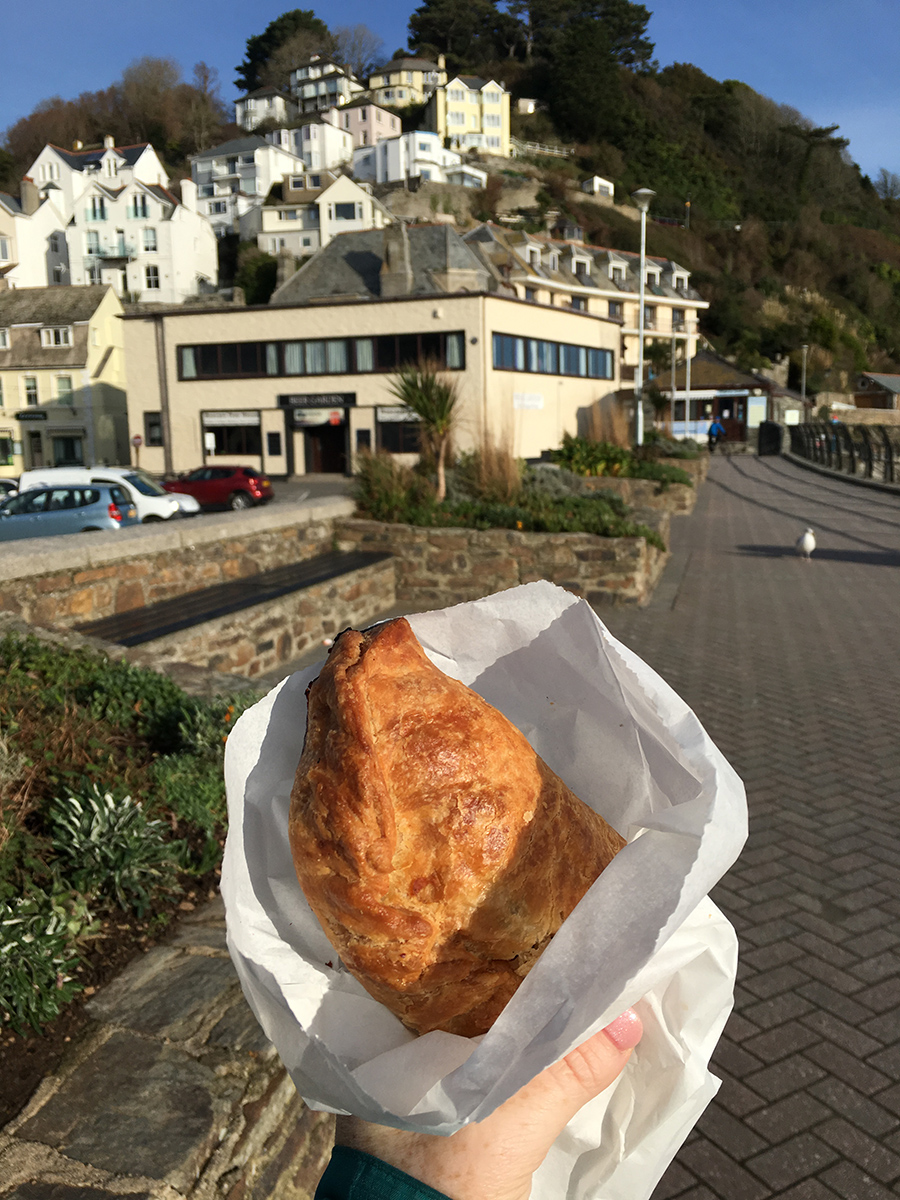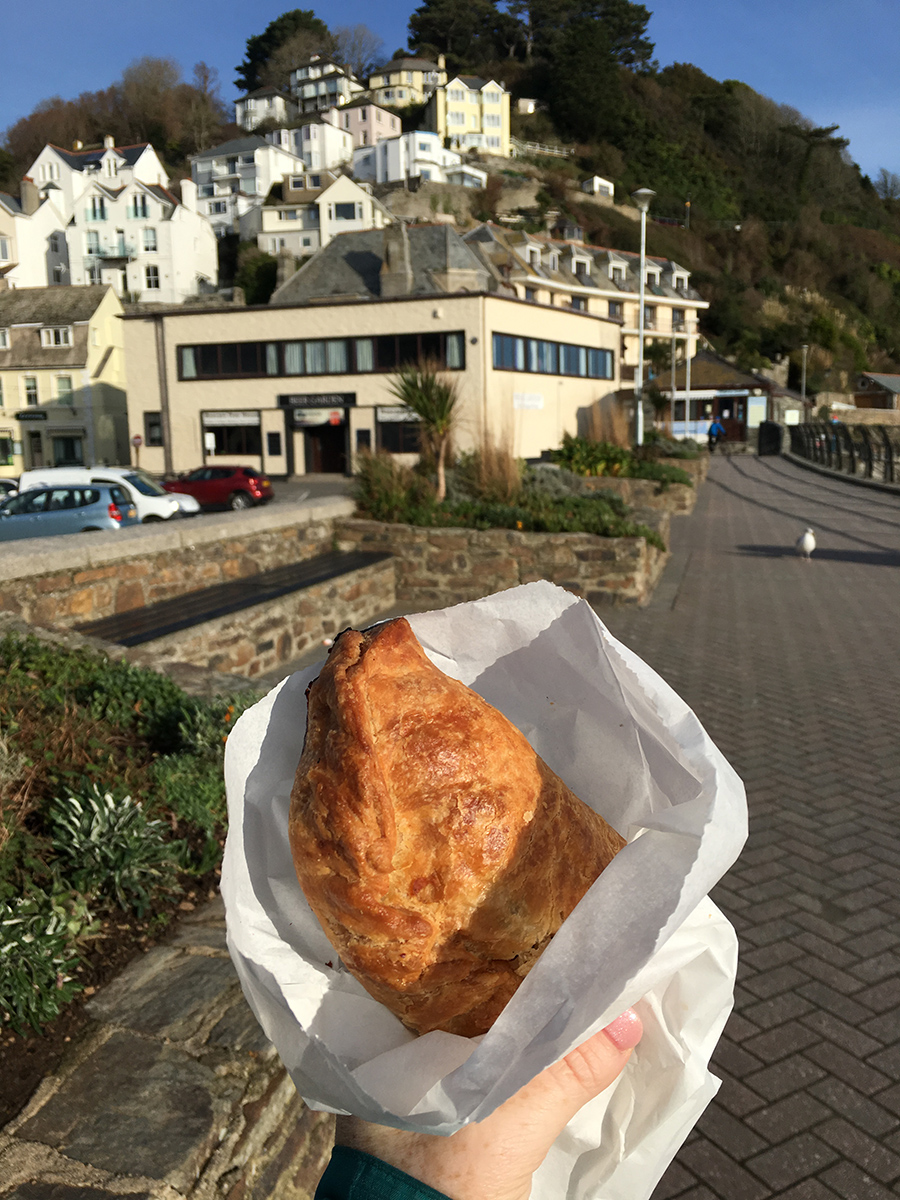 The Cornish Pasty has been part of the local diet since the 14th century when it was eaten by the rich upper classes and royalty. By the time the Cornish tin mines opened in the 19th century, it was firmly established as a part of the local culture as it was an inexpensive, portable meal to make for the miners.
A Cornish Pasty contains roughly diced or minced beef, sliced or diced potato, turnip (swede), onion and seasoning (usually salt and pepper) in a savoury pastry case. There must be a minimum of 12% beef and 25% vegetables, and absolutely no gravy added. The edges of the pastry case are crimped to seal them, and this is what makes the characteristic Cornish pasty shape.
In 1993 the Cornish pasty got Protected Geographical Indication (PGI) status, meaning only Cornish pasties made in Cornwall can be called such. Reason #1 for you to visit Cornwall: eat a genuine Cornish pasty. Just be careful if you're trying to eat yours on the beach promenade; the local seagulls have a taste for Cornish pasties too.
2018 Christmas Vlog - VW T4 Tour of West Cornwall - Penzance YHA - Barbara Hepworth Museum
After burning off the calories at my very first Cross Fit sessions, and after good night's sleep in a caravan in a log shed, we packed up Jane's VW T4 camper van with a few things and set off (in the pouring rain!) on a tour of West Cornwall. She made a fabulous vlog about it for Boxing Day, so make sure to click play, above!
2. The Signpost at Land's End
Our first stop was Land's End, the most south-westerly point of mainland Britain. This place has been a popular destination since the time of the ancients Greeks, when they called it 'Belerion' – place of the sun. Truth be told, we didn't see any sun while we were there, but at least the rain held off for a few photos!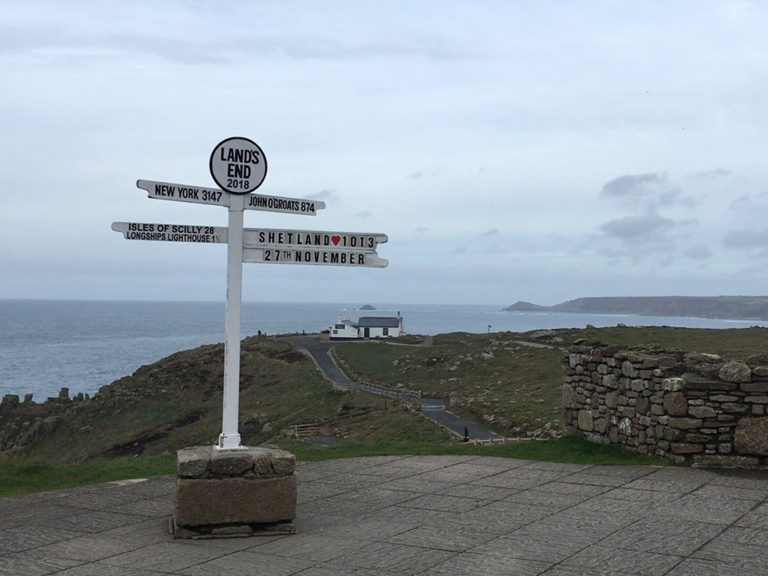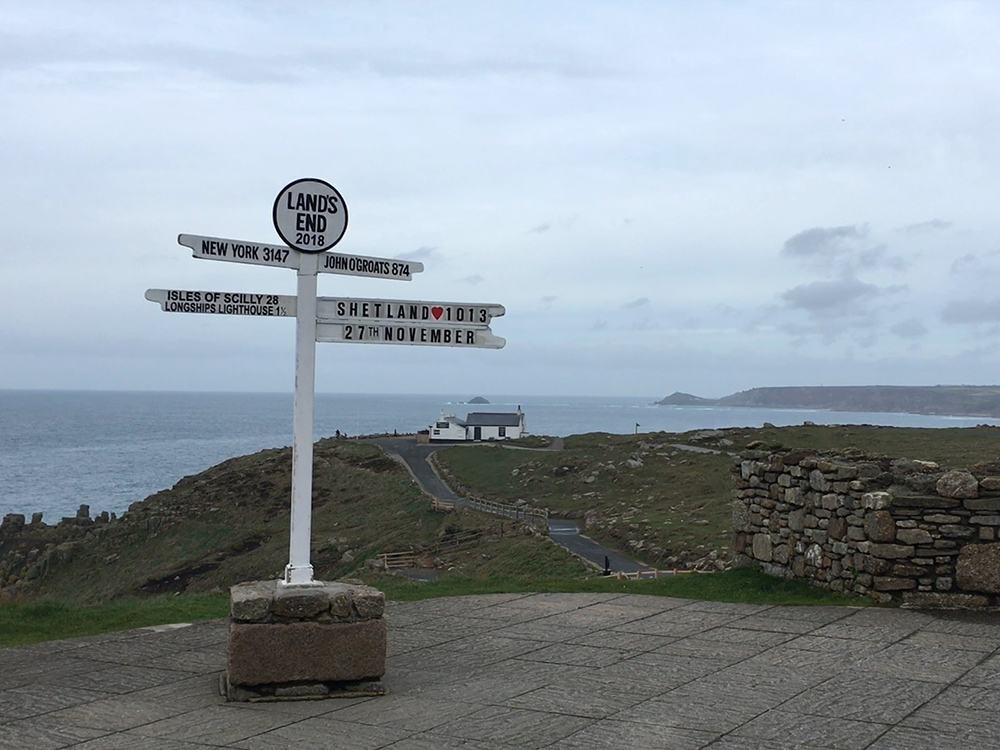 There's quite an extensive selection of visitor attractions, shops and catering outlets at Land's End, but most were closed as it was the end of the tourist season. There was still a fellow in a kiosk next to the famous Land's End signpost landmark, charging just under £10 for him to open the chain gate and take your photo. The photograph will be posted to you in a paper frame; mine arrived pretty quickly.
We stopped at the nearby First & Last Inn for a bite of lunch. This inn has been a haven and shelter to smugglers and ship wreckers since the 17th century, and they serve a mighty fine fish and chips, delicious washed down with a half pint of Cornish ale. If you visit here, you've got to check out the entrance to a smuggler's tunnel running to the cliffs, circa 1620, in the floor (you can see it in my video at the end of this post).
As an aside, the trackable geocoin you see in the photo below came from California, and it wants to have its photo taken in British pubs. For geocachers, there's plenty to be found in Cornwall.
3. St. Michael's Mount
This tidal island just outside Penzance, 500 metres from the shore, is only accessible via a cobbled causeway when the tide is low. It's run by the National Trust, and visitors can step back into time when they visit.
St Michael's Mount was a Cornish counterpart of Mont Saint-Michel in Normandy, France, given to the Benedictine religious order of Mont Saint-Michel by Edward the Confessor in the 11th century. Some of the buildings on the island date back to the 12th century.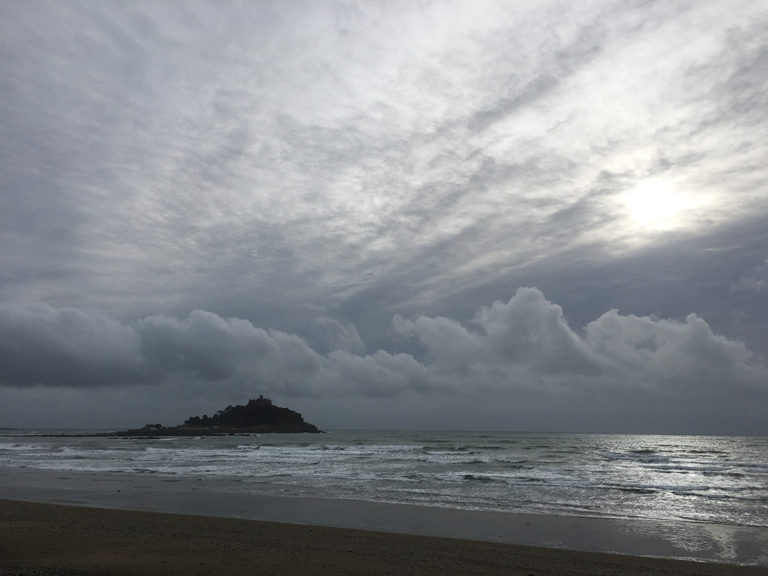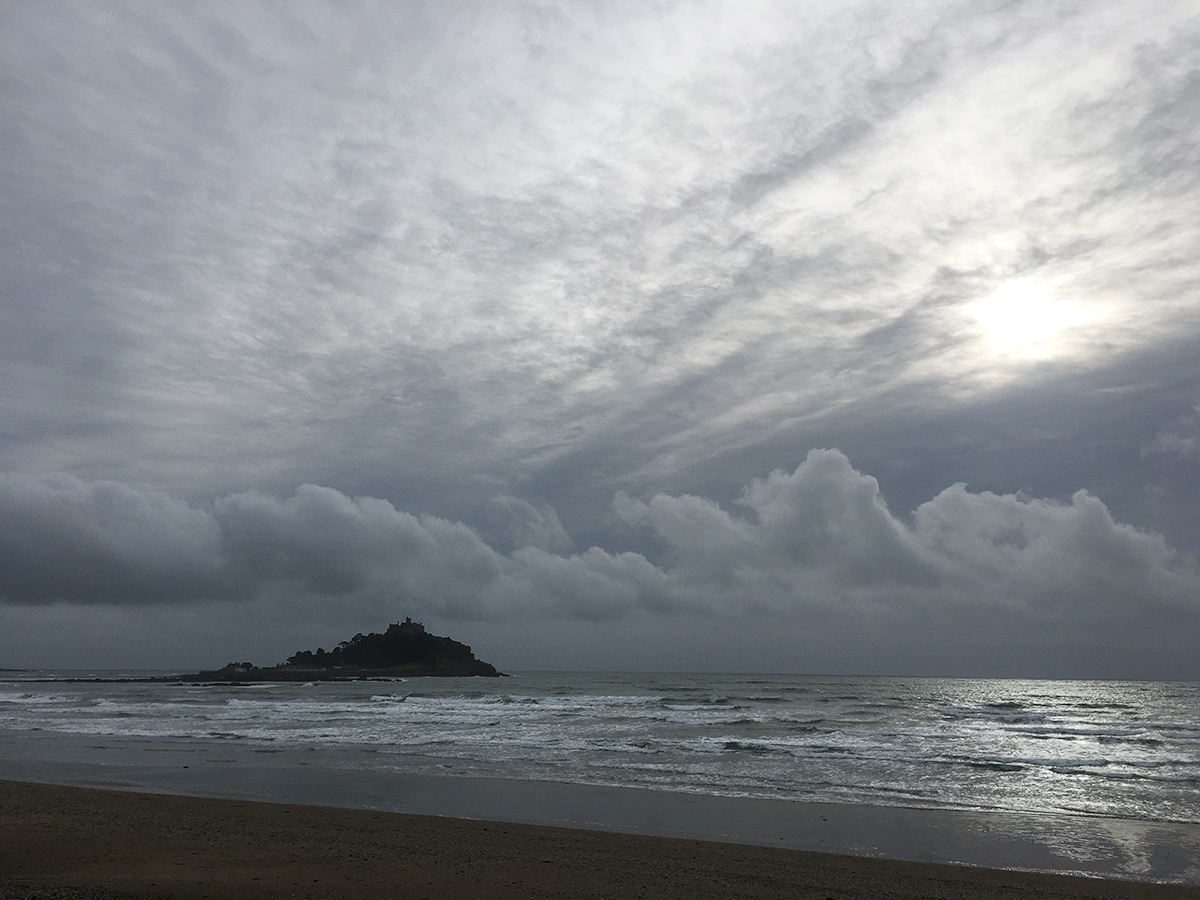 Truth be told, we didn't make it over to the island itself, just stopping for photographs at the beach en route to Land's End. A reason to return one day!
Nearby, I'd recommend the Penzance Youth Hostel as a place to stay. I've stayed in many youth hostels, and this one has been my absolute favourite so far. This refurbished Georgian mansion has everything you need for a comfortable stay, including a rather well-stocked bar.
4. The Coastline
Cornwall boasts a whopping 296.2 miles (476.6 km) of coastline and a considerable part of it is designated as an Area of Outstanding Natural Beauty. In fact, nearly a third of Cornwall is designated as n AONB including its rugged uplands and tranquil wooded river valleys. There are over 90 detailed coastal walks you could go on to explore the shoreline of Cornwall in bite-sized chunks.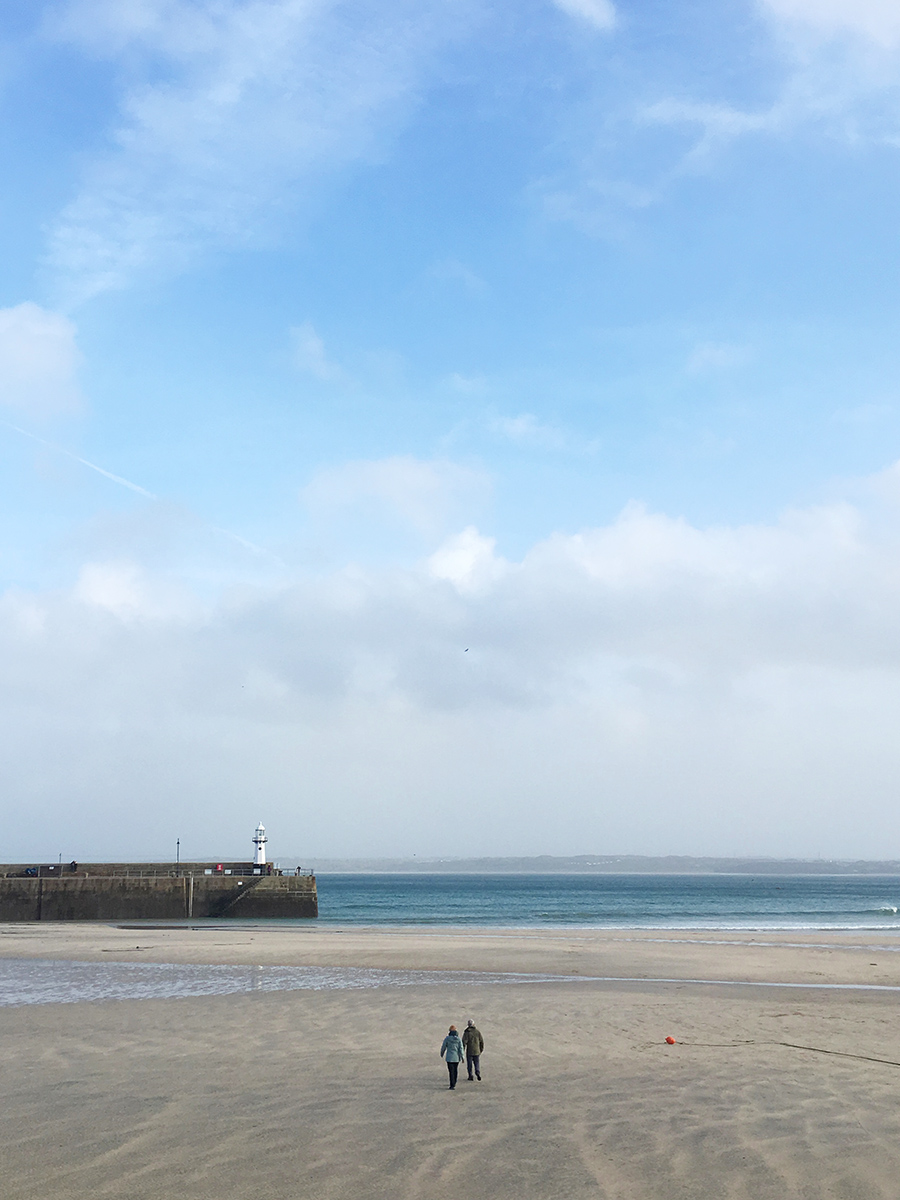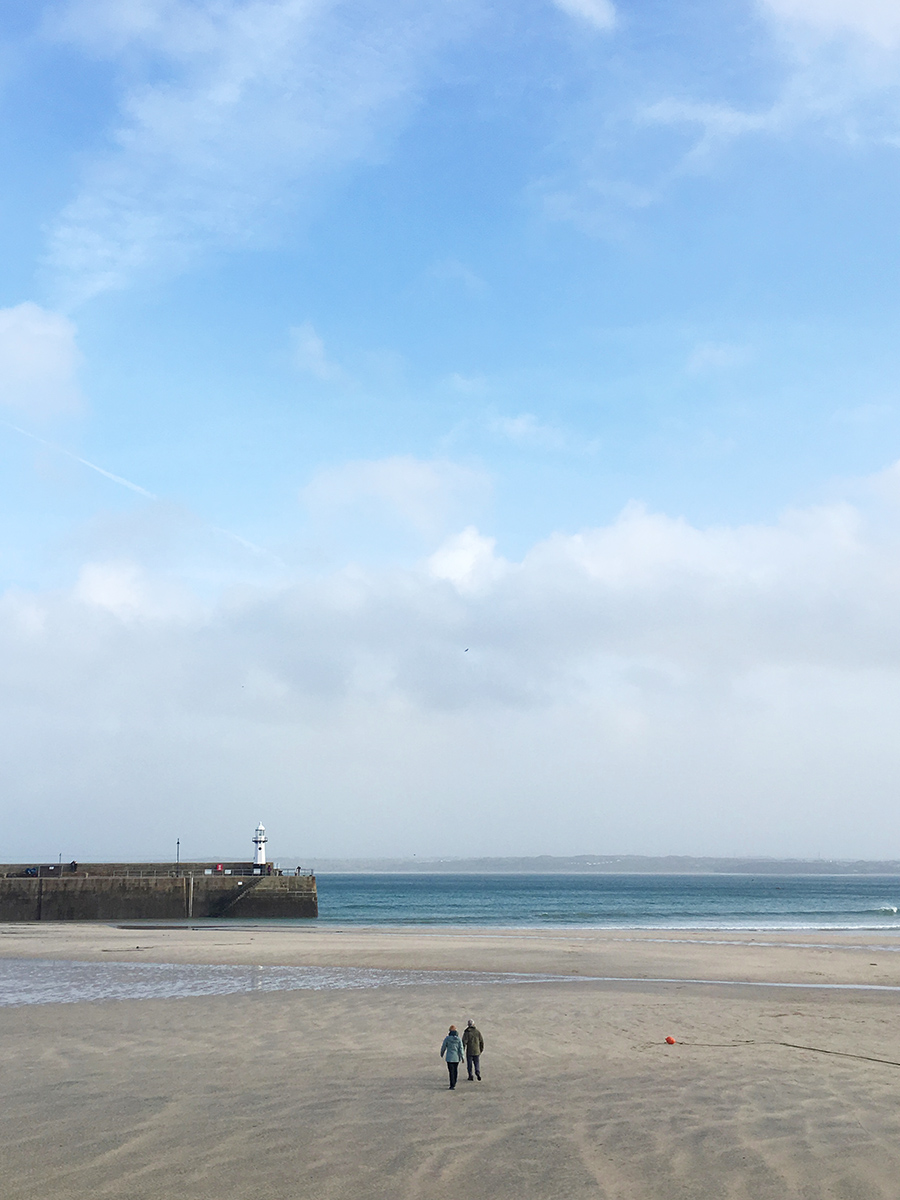 5. The Light in St. Ives
Our road trip took us next to St. Ives, a coastal town on the Celtic Sea side of the county. The town has been the winner of multiple national awards including best family holiday destination by and one of the 10 best European beach destinations. It is an oasis where the beaches are golden, the vegetation is lush and the light piercingly bright.
The light has been attracting artists to the area for decades, including modernist sculptor Barbara Hepworth. A visit to the Barbara Hepworth Museum & Sculpture Garden is a must if you're visiting St. Ives. It's easy to get to, just a few minutes' walk from a car park and just a few streets away from the waterfront.
Although Hepworth passed away in a fire in her studio in 1975, the studio remains just as if she's stepped out for a moment; like she could return and carry on her work at any moment. It's quite an emotional place.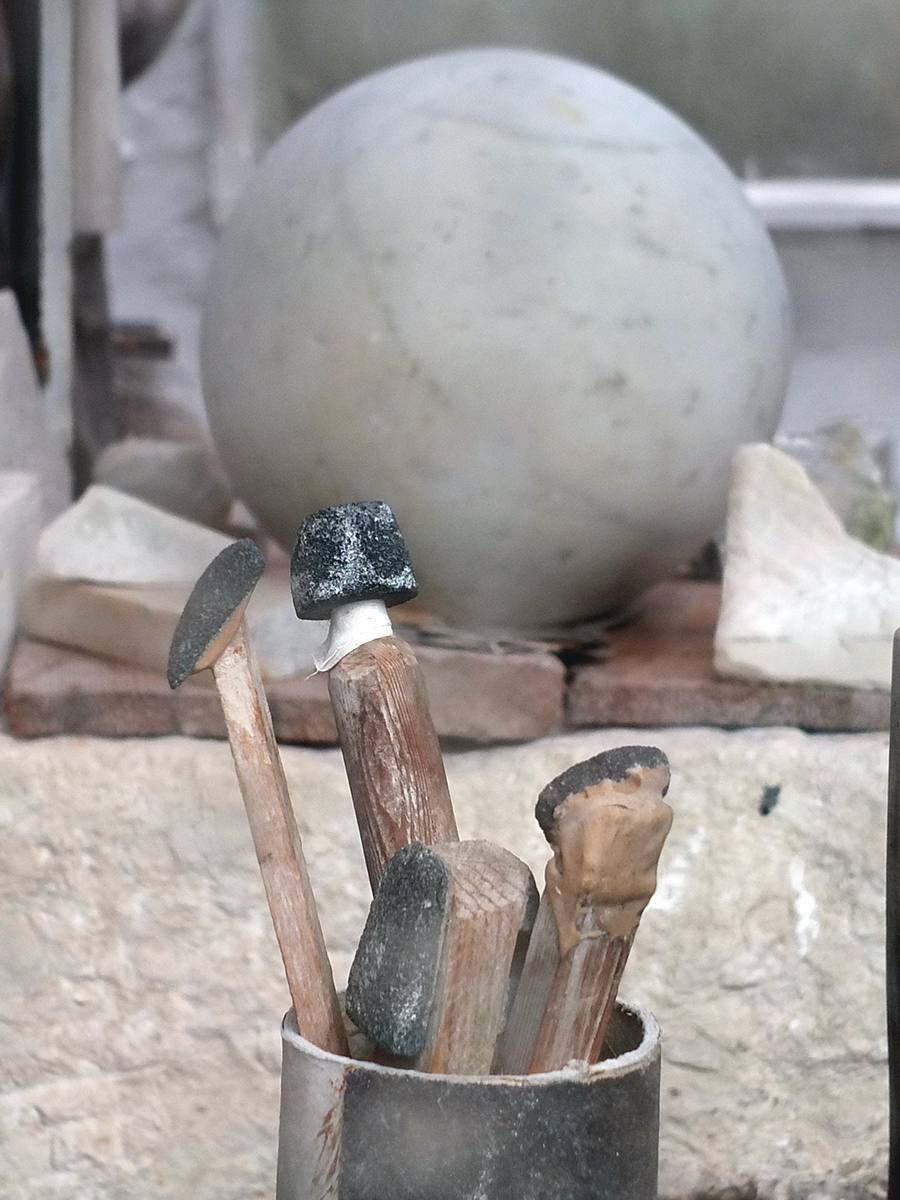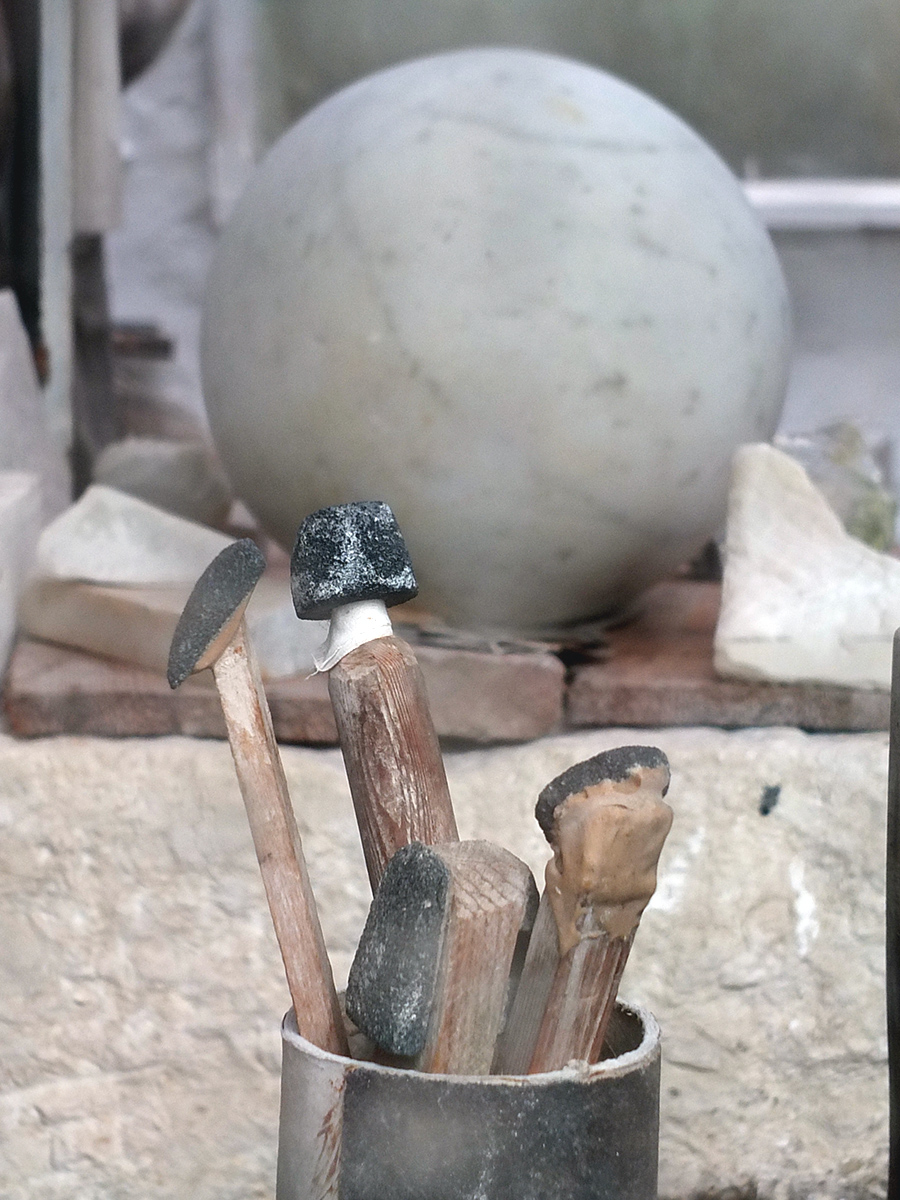 The museum and gardens have been managed by Tate since 1980 and visitors can see some of Hepworth's most monumental sculptures in the environment for which they were created. You can buy a combined ticket to for both the Barbara Hepworth Museum & Sculpture Garden and the nearby Tate Modern Art Gallery.
6. The Cornish Cream Tea
Of course, no visit to Cornwall is complete without a Cornish Cream Tea. A warm scone, split in two, spread with delicious strawberry jam and a generous dollop of Cornish clotted cream. Perfection.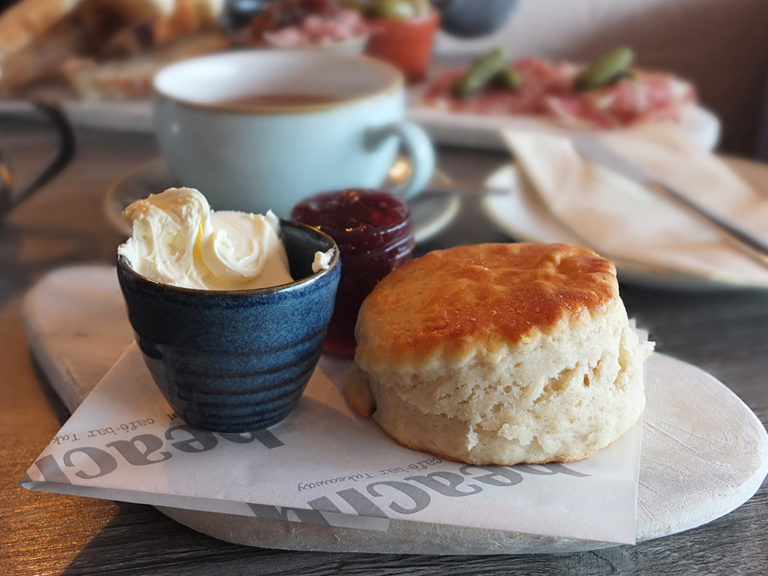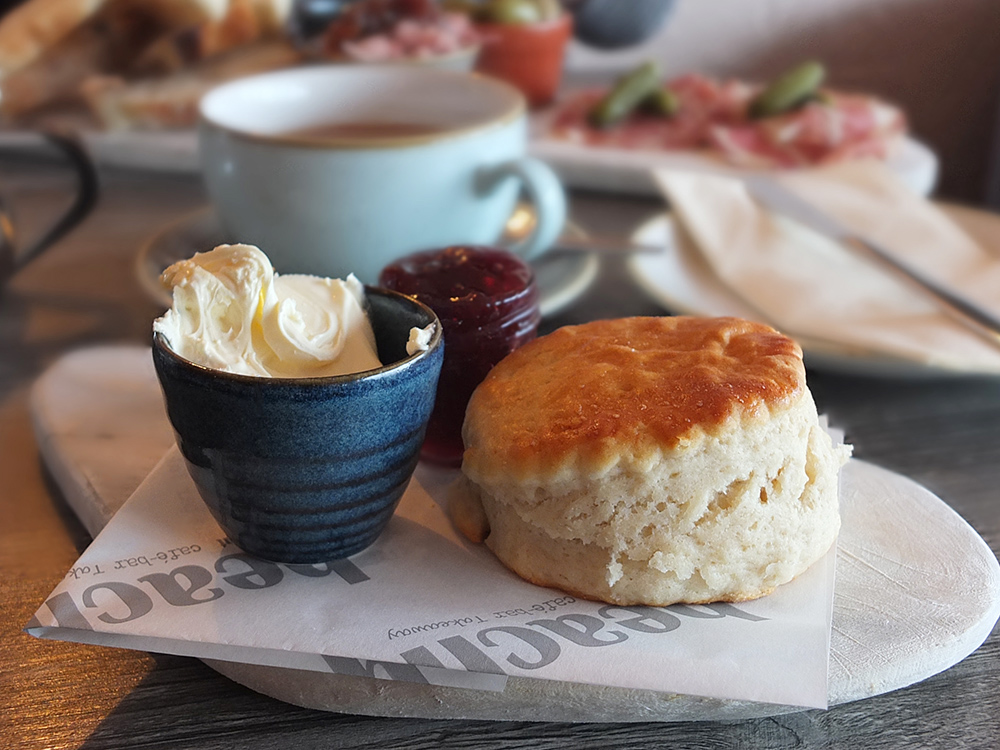 Traditionally, Cornish cream tea was served on a Cornish 'split', a slightly sweet Cornish white bread roll, instead of a scone. Most cafes usually give you the option to assemble as you wish – are you a cream or jam on the top person?
Either way, Cornish clotted cream is incredible, thick, rich and delicious.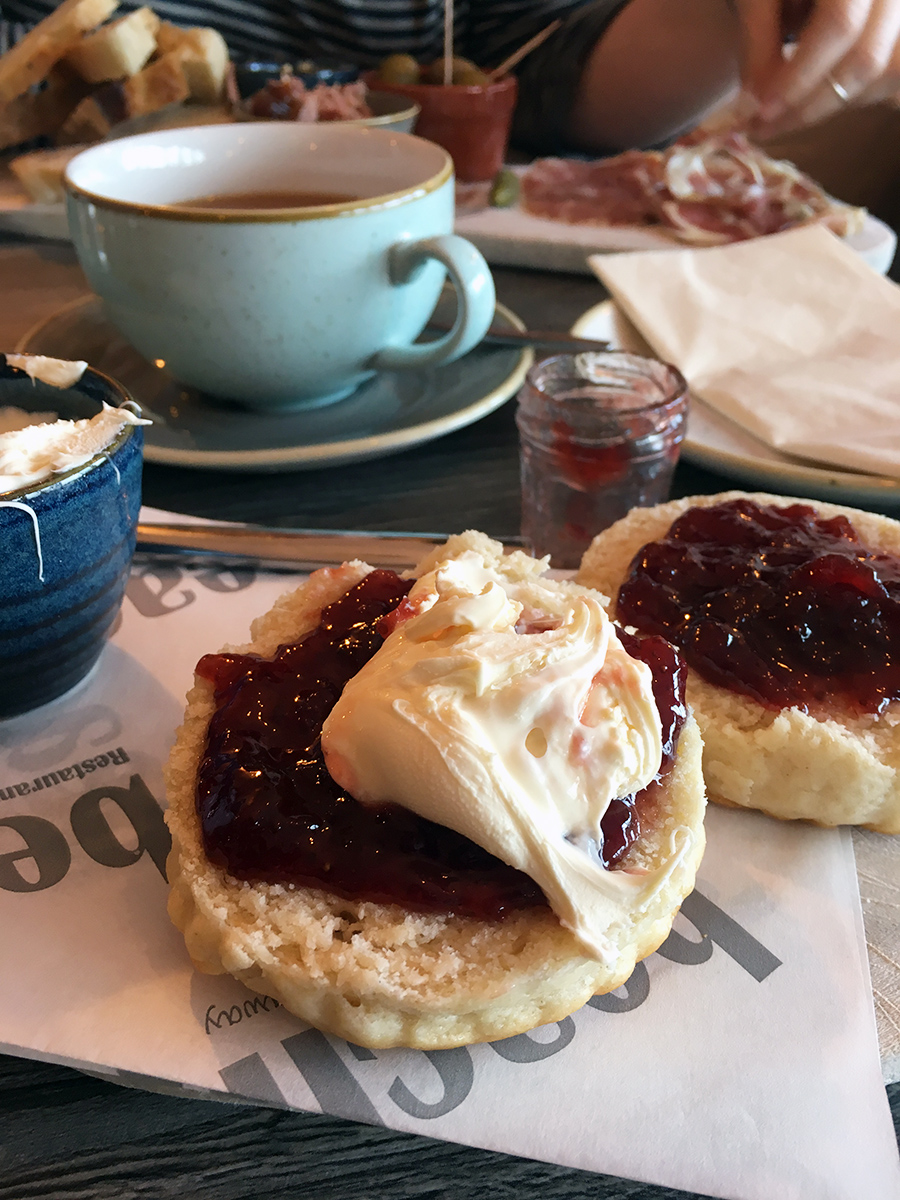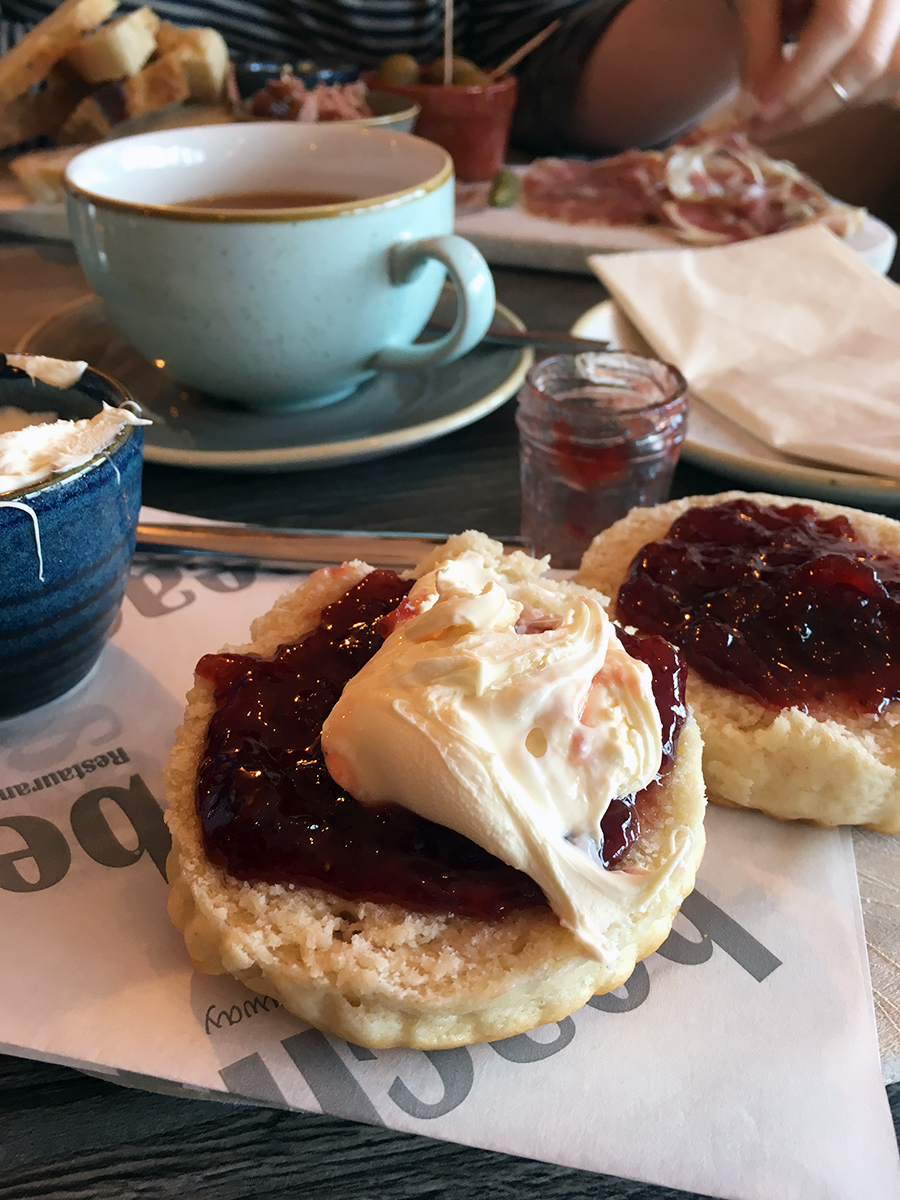 7. Golitha Falls in Bodmin Moor
Golitha Falls is one of the best-known beauty spots on Bodmin Moor, and it's a Site of Special Scientific Interest because of its woodland fauna.
As the river flows through the woods the scenery varies, from wide wooded glades to the steep-sided, craggy gorge where the falls are at their most dramatic. Don't get your hopes up to see a huge waterfall though, the falls are more like a gently cascading and tumbling flow along a section of the River Fowey as it makes its way through ancient oak woodland. It's still an incredibly gorgeous walk, though; well worth a visit.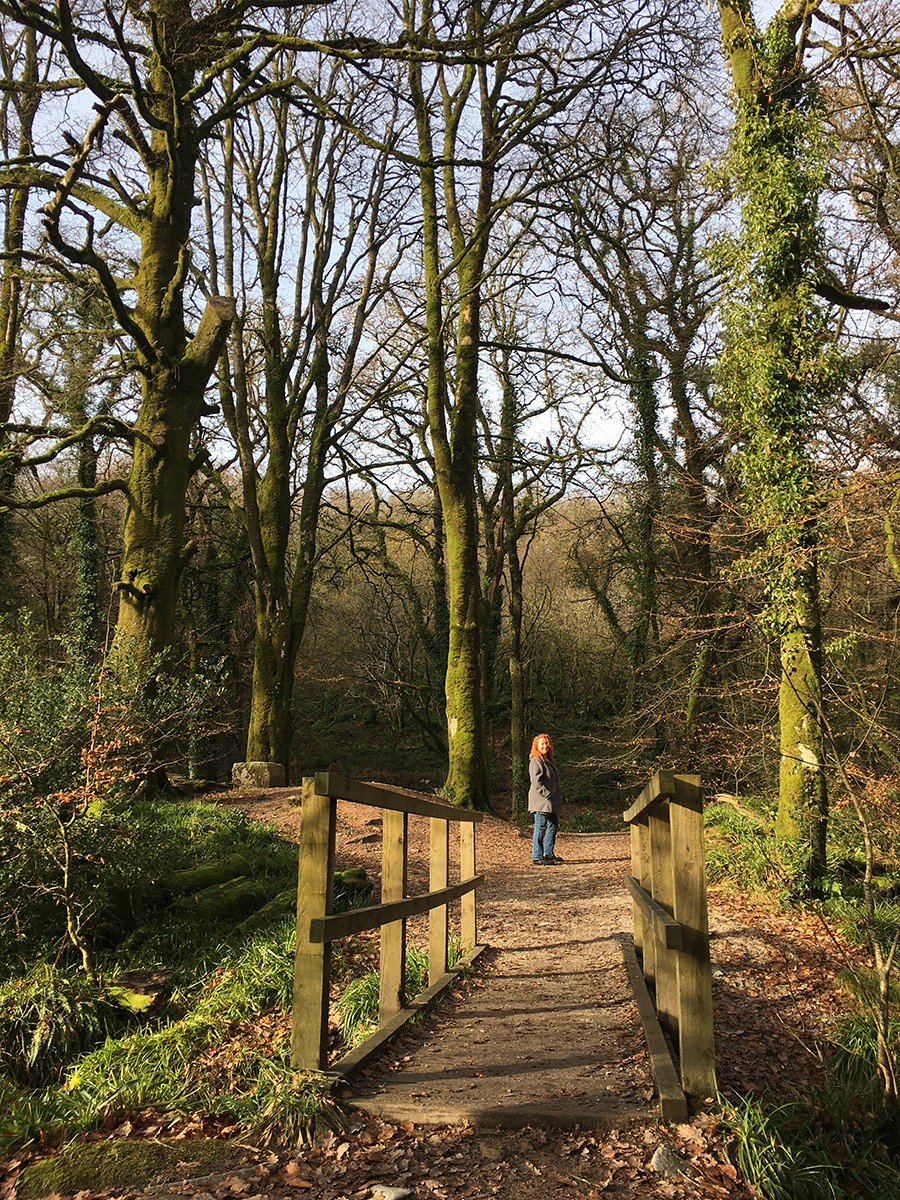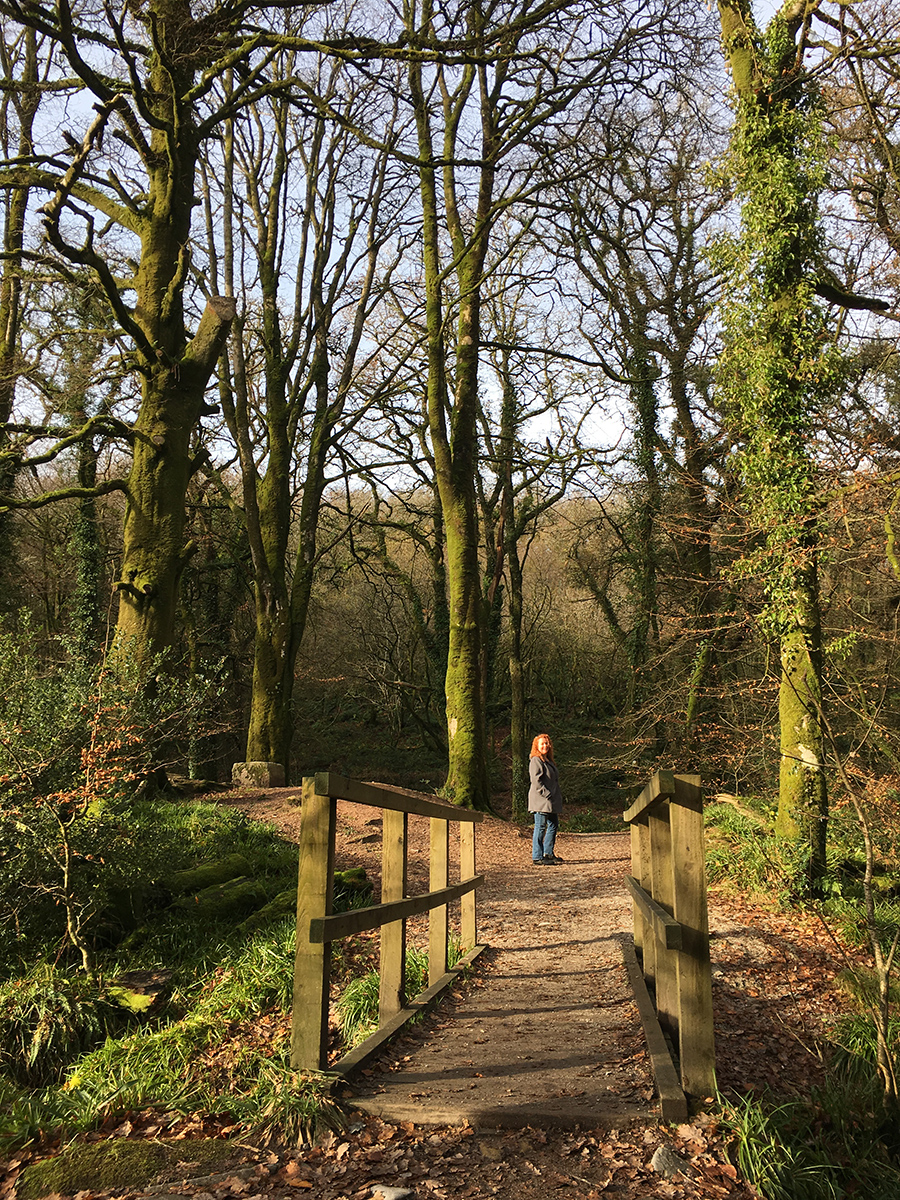 8. The Olive & Co Cafe in Liskeard
Our final stop on our tour was a fabulous little cafe called The Olive & Co Cafe in Liskeard. Run by husband and wife team Roxy and Lee (and their young daughter Olive), their independent cafe serves homemade food, cakes and gourmet tea and coffees. They're so good, they even won the award for Best Coffee/Tea Shop in Cornwall 2018 at the prestigious Cornwall Life Magazine Food and Drink awards.
I loved the relaxed, laid-back environment and the delicious range of freshly made home bakes on offer. Their experimental vegan, gluten-free chocolate & candied pecan torte, pictured below, was thoroughly enjoyed (for breakfast!) with a cuppa before catching the train to London.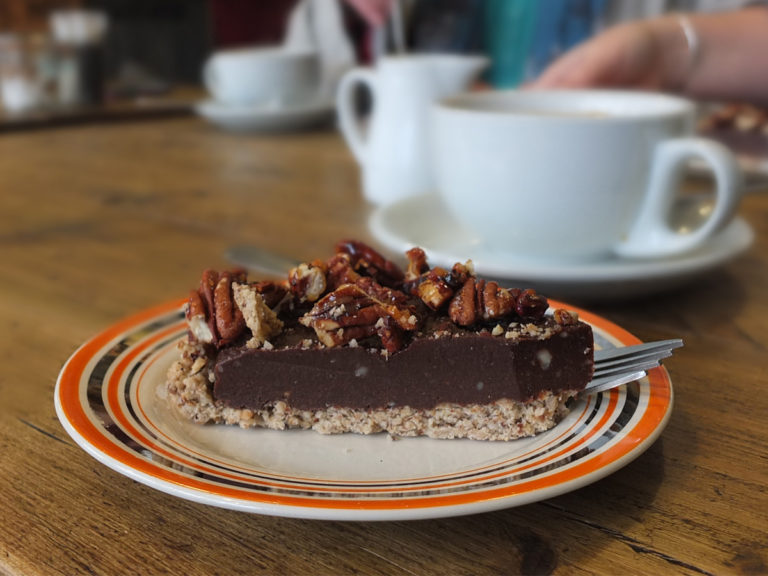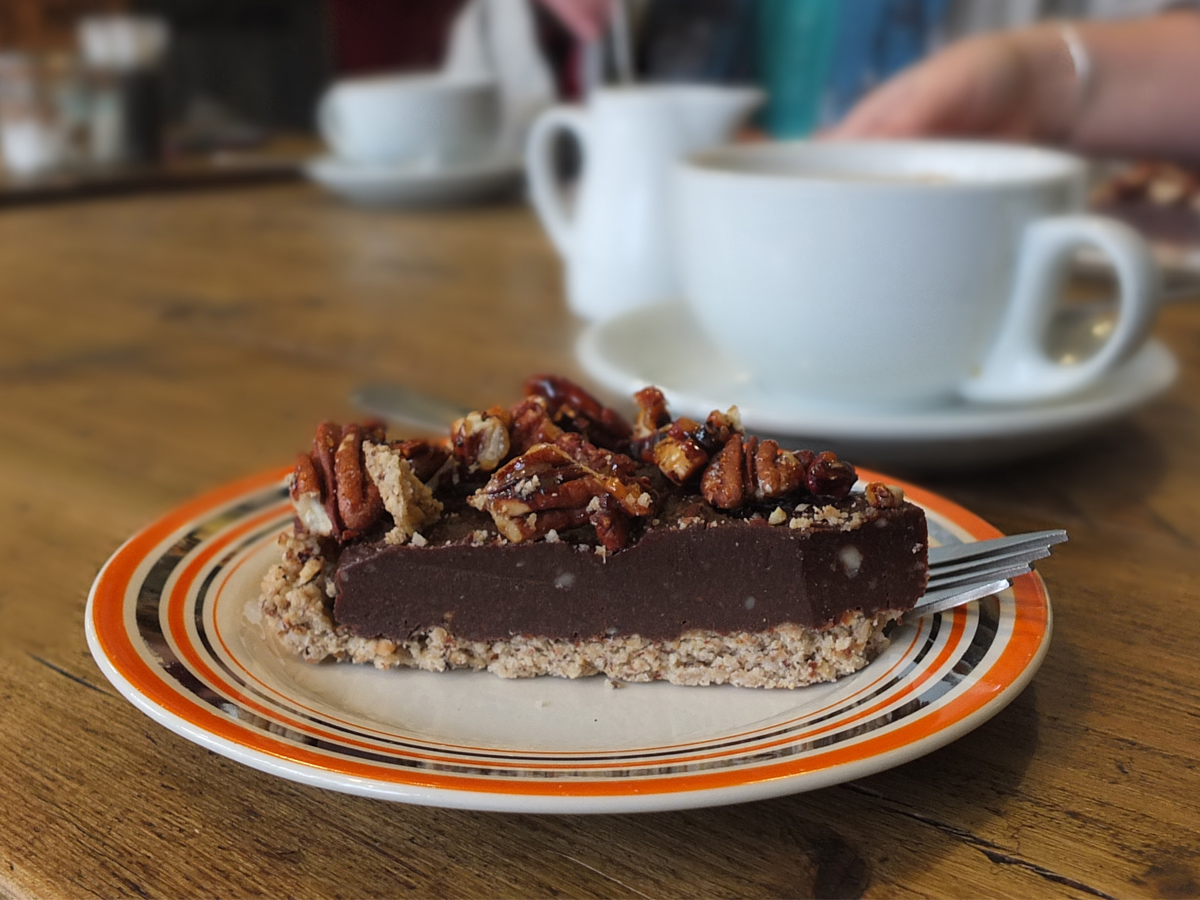 With huge thanks to Jane from The Hedgecombers for taking me on this awesome road trip, and showing me some of her favourite spots in Cornwall.
Have you ever been to Cornwall? Where/what would you add to this list? Let me know in the comments!
8 Reasons to Visit Cornwall
PIN THESE REASONS TO VISIT CORNWALL FOR LATER