For the month of November I had the pleasure of guest hosting the Credit Crunch Munch food blogging challenge for Camilla over at Fab Food 4 All and Helen over at Fuss Free Flavours.
There were 39 fantastically frugal entries – so feast your eyes on these penny saving dishes! A great big thank you to every who participated last month. If you have a recipe you'd like to share you can find this month's linky over on Fuss Free Flavours.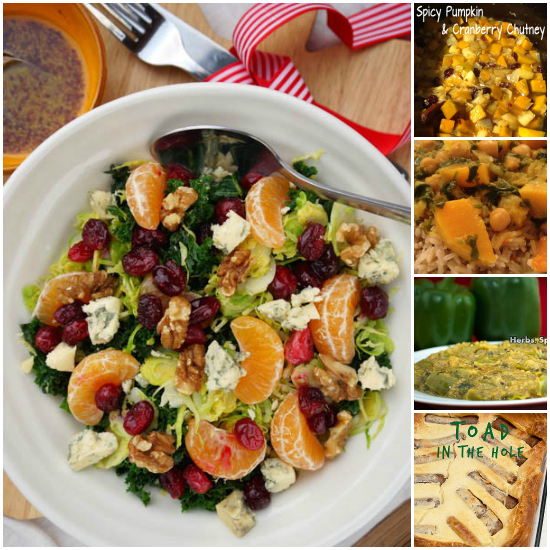 1. Raw Sprout, Clementine, Cranberry, Stilton and Walnut Winter Salad by How to Cook Good Food
2. Spicy Pumpkin & Cranberry Chutney by Tales from the Kitchen Shed.
3. Fridge Raider Green Curry and Rice by Hole Food Family
4. Green Pepper with Chestnut Side Dish by Herbs, Spices & Tradition
5. Vegetarian Toad in the Hole by Coffee & Vanilla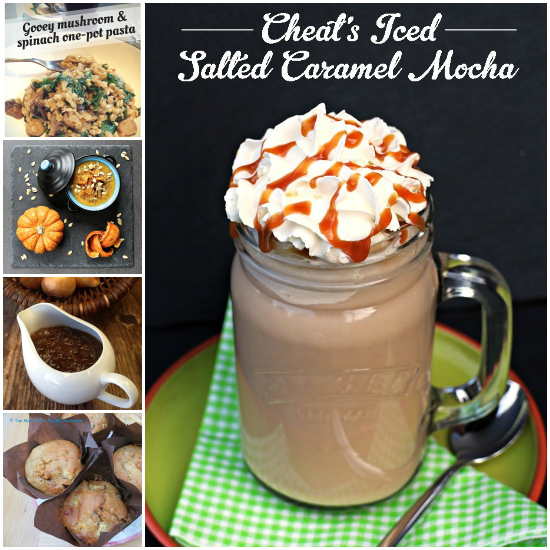 6. Gooey Wild Mushroom and Spinach One Pot Pasta Dinner by Family, Friends, Food
7. Pumpkin Soup by The Gluten Free Alchemist
8. Slow Cooker Onion Gravy by Tales from the Kitchen Shed
9. Apple, Toffee, Raisin & Butterscotch Muffins by The More Than Occasional Baker
10. Cheats' Iced Salted Caramel Mocha by Fab Food 4 All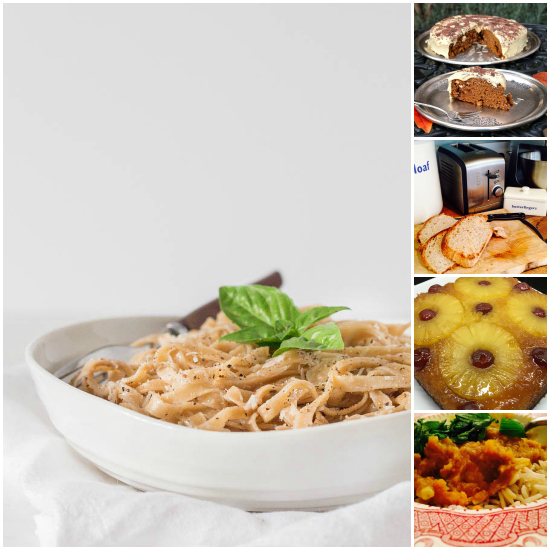 11. 15 Minute Creamy Cheese and Black Pepper Pasta by Recipes from a Pantry
12. Pumpkin Toffee Apple Cake by The Gluten Free Alchemist
13. 10 Ways With Toast by Hole Food Family
14. Pineapple Upside Down Cake Pudding by Easy Peasy Lemon Squeezy
15. Roast Curried Squash and Cauliflower Dahl by Hole Food Family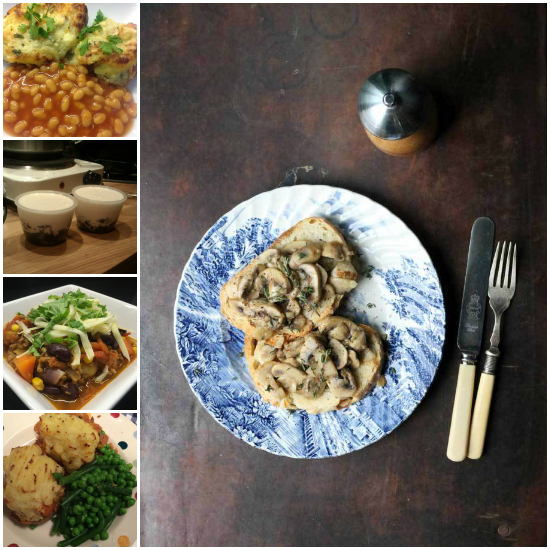 16. Stuffed Jacket Potatoes by Easy Peasy Lemon Squeezy
17. Two Winter Warmer Rice Pudding Recipes by Stephanie Jane
18. Silli Chilli by Easy Peasy Lemon Squeezy
19. Shepherd's Pie Jacket Potatoes by It's Not Easy Being Greedy
20. Mushrooms on Toast with Garlic & Thyme by Veggie Desserts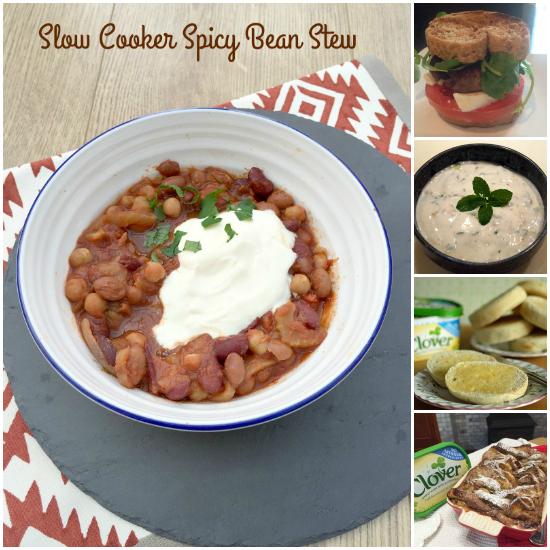 21. Slow Cooker Spicy Bean Stew by The Baking Queen
22. Pesto Turkey Patties by Easy Peasy Lemon Squeezy
23. Two Recipes for Using Up Jars of Chutney by Onions & Paper
24. English Muffins by Utterly Scrummy Food for Families
25. Chocolate and Banana Bread and Butter Pudding by Farmersgirl Kitchen
26. Apple & Sultana Strudel Biscuits by Belleau Kitchen
27. Pear, Ginger & Cardamom Loaf by Lancashire Food
28. Eva's Cheese Scones by Budget Food Mummy
29. Kale & Ale Slow Cooker Stew by Veggie Desserts
30. Double Chocolate Banana Muffins by The Gluten Free Alchemist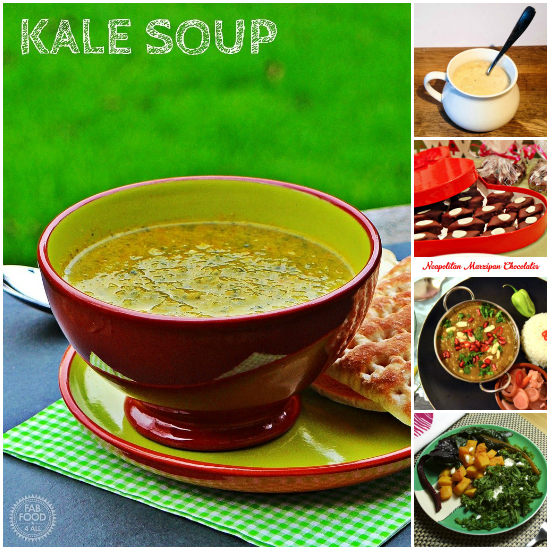 31. Potato Peel Soup by Jo's Kitchen
32. Neapolitan Marzipan Chocolates by Fab Food 4 All
33. Kale Soup by Fab Food 4 All
34. Spicy Red Lentil Dahl by The Foodie Couple Blog
35. Rainbow Winter Warmer by The Healthy Veggie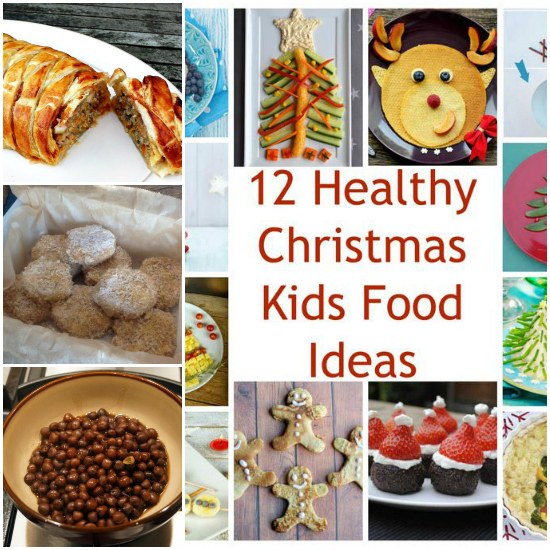 36. 12 Healthy Christmas Kids Food Ideas by Veggie Desserts
37. Sweet Chilli Sausage Plait by Fab Food 4 All
38. Frugal Fishcakes & Homemade Breadcrumbs by Hole Food Family
39. Lancashire Black Peas by Onions & Paper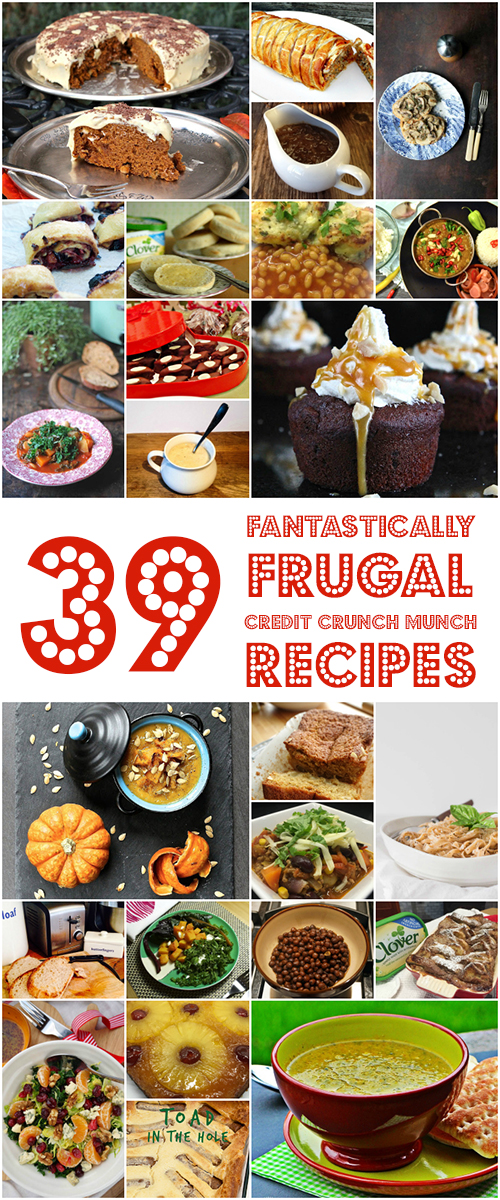 If you want to be kept up to date on my recipes, occasional craft tutorials, adventure stories and giveaways then please subscribe to my weekly newsletter; it gets sent out every Monday morning if there is new content. Your email address won't be passed on to anyone, you will never be spammed and you are free to unsubscribe at any time, no questions asked. Make sure you confirm your subscription or you won't receive the newsletter – if it hasn't arrived check your junk mail folder.
[wysija_form id="1″]