In collaboration with buyagift.co.uk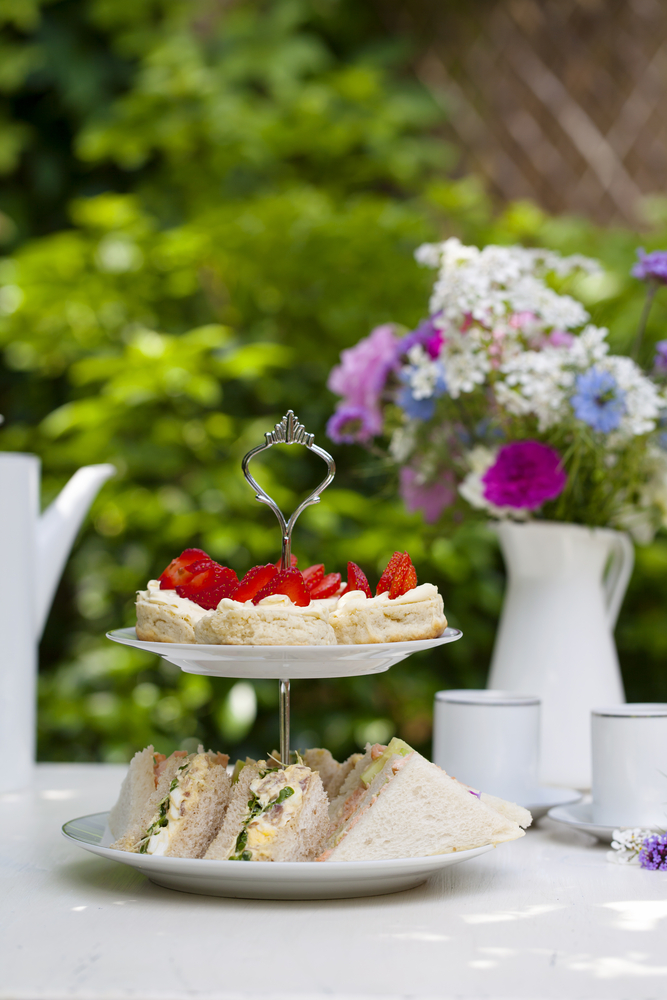 Traditional afternoon tea – it's one of the things I absolutely love about living in Britain. Those little delicate sandwich triangles, the scones with jam and clotted cream, that tier of cakes and sweets – the glasses of Prosecco! Oh yes, and the tea too!
Despite the rise of alternative afternoon teas Brits just can't live without scones with clotted cream and jam. In a poll commissioned by the UK anti poverty charity The Trussell Trust over half (51%) of people picked the traditional sweet treat as a must-have. Surprisingly, the classic cucumber sandwich just scraped into the top 10 with only 13% of people choosing that sandwich in their top three.
The poll of 2075 adults in the UK revealed that the most popular sandwich filling is egg mayonnaise (my children would not agree!) with 43% of respondents picking it in their top three. When asked about their preferred tea blend nearly half (47%) of people picked English Breakfast as their favourite (I'm particularly fond of Yogi Tea Licorice Mint, myself!).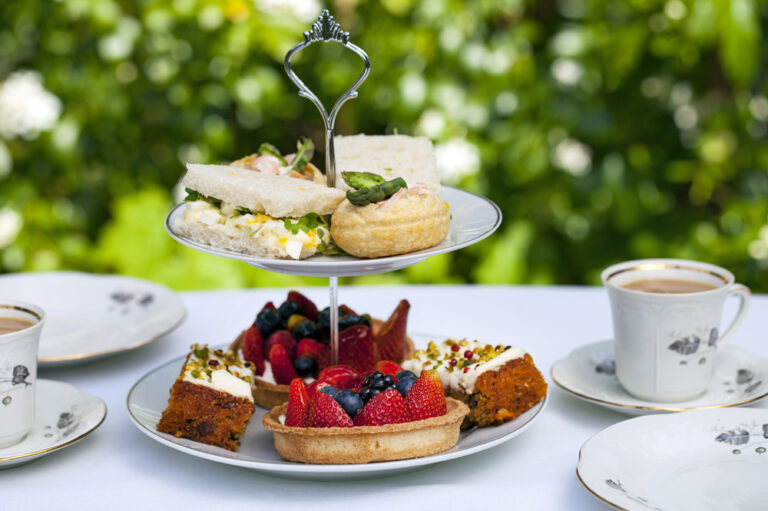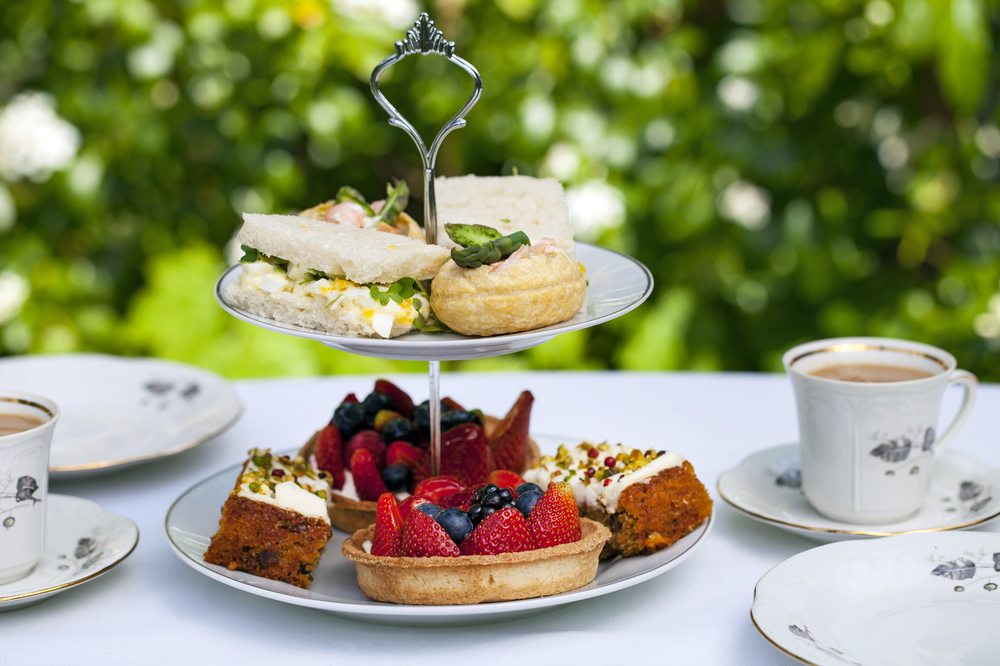 Of those polled by the Trussell Trust, the top 10 afternoon tea favourites were:
Scones with clotted cream and jam (51%)
Victoria sponge (34%)
Egg mayonnaise and cress sandwiches (32%)
Ham and mustard sandwiches (26%)
Shortbread (21%)
Cupcakes (21%)
Chocolate digestives (20%)
Tea cakes (18%)
Iced buns (16%)
Cucumber sandwiches (13%)
Afternoon Tea Week takes place from the 8th-14th August and is a celebration of one of the nation's favourite traditions. Whether enjoyed in a 5-star hotel, or as a home baked treat, the British love the combination of savoury and sweet treats, accompanied by some of the 165 million cups of tea we drink each day in the UK.
So, if you fancy celebrating with your own Afternoon Tea here are a few ideas: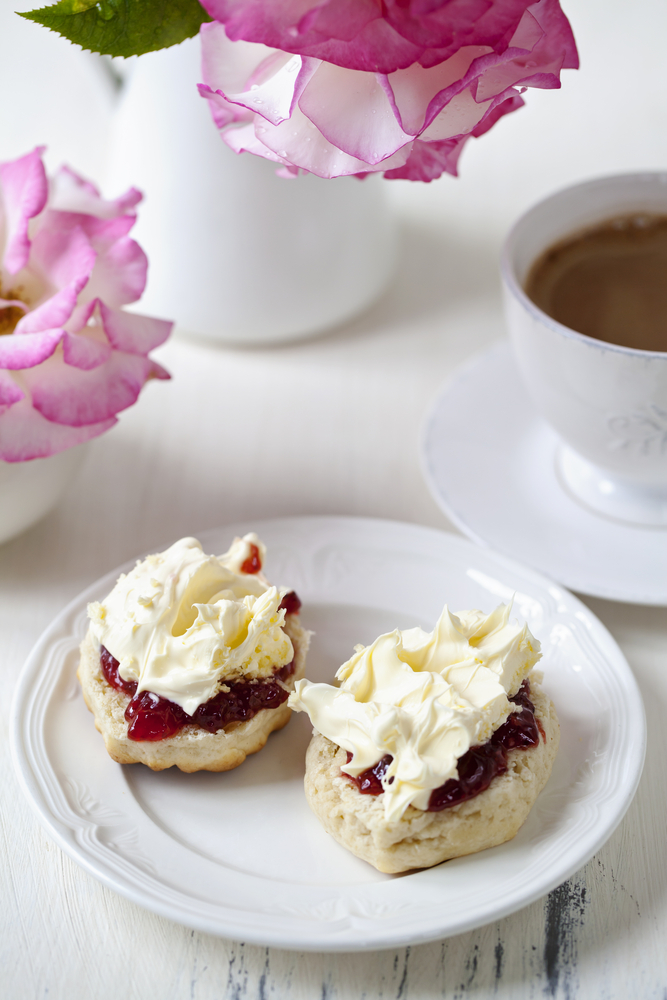 SCONES & SANDWICHES
Classic Plain Scones by The Coriander Queen
Ainsley Harriot's Black Cherry & Cinnamon Scones by Foodie Quine
Cucumber Tea Sandwiches by All About Afternoon Tea
Smoked Salmon and Dill Tea Sandwiches by Serious Eats
Vegan Tea Sandwiches by the Wallflower Kitchen
Radish, Avocado & Egg Mayonnaise Sandwiches by Recipes from a Pantry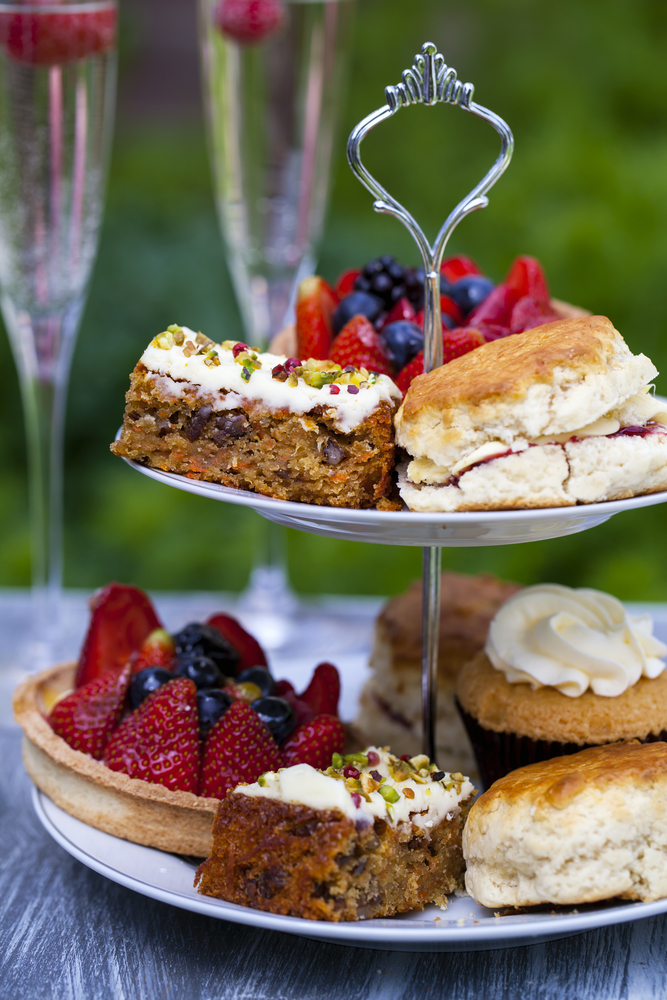 CAKES & SWEETS
Classic Victoria Sandwich by Fab Food 4 All
Chocolate and Vanilla Cupcakes by Elizabeth's Kitchen Diary
Cinnamon Apple Cake by The Hedgecombers
Lemon & Cucumber Cake with Gin Icing by Veggie Desserts
Coconut Layer Cake by Fuss Free Flavours
Individual Marzipan Cakes by Kavey Eats
Fentiman's Lime & Jasmine Cupcakes by Little Sunny Kitchen
Pimms Cupcakes by The Coriander Queen
Dark Chocolate & Bourbon Vanilla Steampunk Cupcakes by Elizabeth's Kitchen Diary
Grandma Monearn's Shortbread by Foodie Quine
FUNDRAISING
Every year there are charity fundraisers during Afternoon Tea Week. If you're planning on hosting your own Afternoon Tea Charity Event this week you definitely have to check out The Hedgecomber's 8 Top Tips on Batch Cooking for a Charity Event! The Trussell Trust are always looking for people to host a tea party  with their Tea for Trussell campaign.
INDULGE IN AN AFTERNOON TEA FROM BUYAGIFT.COM
Buyagift.co.uk is the UK's leading online gift experience provider and they are one of the official sponsors of Afternoon Tea Week. They are offering over 250 different varieties of afternoon tea with locations across the UK, with a variety of options ranging from decadent afternoon tea at the iconic Harrods' Georgian restaurant to chocoholic afternoon teas at Hotel Chocolat and the Hilton Park Lane. Prices start from just £17 for two people and with up to 148 locations, you're bound to find something suitable! Browse their Afternoon Teas section for inspiration!
In celebration of Afternoon Tea Week Buyagift.com are offering an exclusive discount of 20% off all afternoon teas on the Buyagift.com website from 8th– 14th August off some already discounted prices, simply enter AFTERNOONTEAPR at the checkout.*
*Exclusions apply. Offer only available from 8th-14th August 2016.
Disclosure: this is a paid post. Images courtesy of Shutterstock and are all copyright Magdanatka. Thank you for supporting the brands who make it possible for me to do what I love – mess up my kitchen and share food stories!