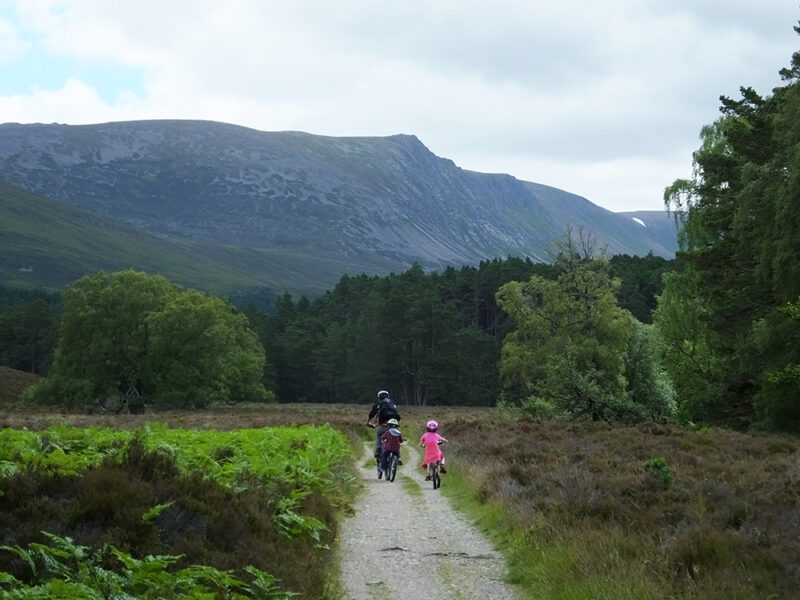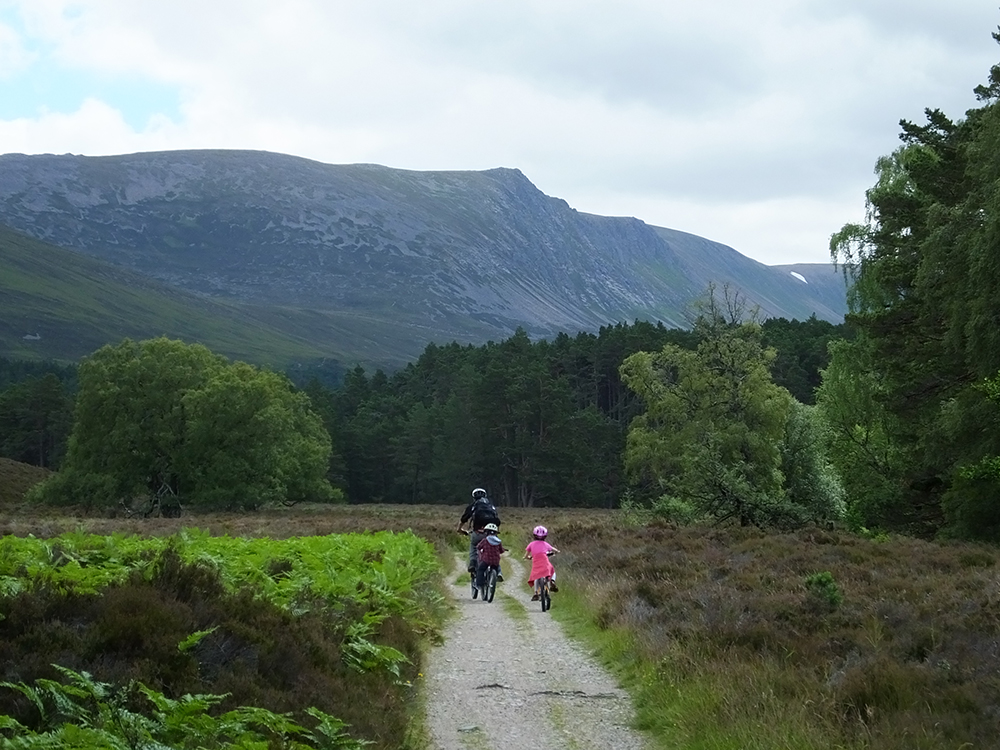 As Storm Abigail bashes and batters the outside of our house on this windy, wet, cold Shetland winter's day, and the flickering lights mean the electricity is still holding on, I am daydreaming of warmer temperatures and the family adventures of times gone by.
Last year my husband and I took our younger two children for a summer holiday adventure south to the UK mainland. We packed the car with our camping gear, took the overnight ferry 200 miles south and drove from Aberdeen through the eastern side of the Cairngorms to Edinburgh for an overnight stay. We then spent five nights camping in the Lake District before heading down to Garstang to visit friends, and then back up again to the Cairngorms for three nights camping in Aviemore before heading back north to Shetland.
It was a rather grand (and incredibly expensive!) adventure, but we made a lot of memories on that trip.
One of my favourite experiences was the day we went mountain biking through the Cairngorms.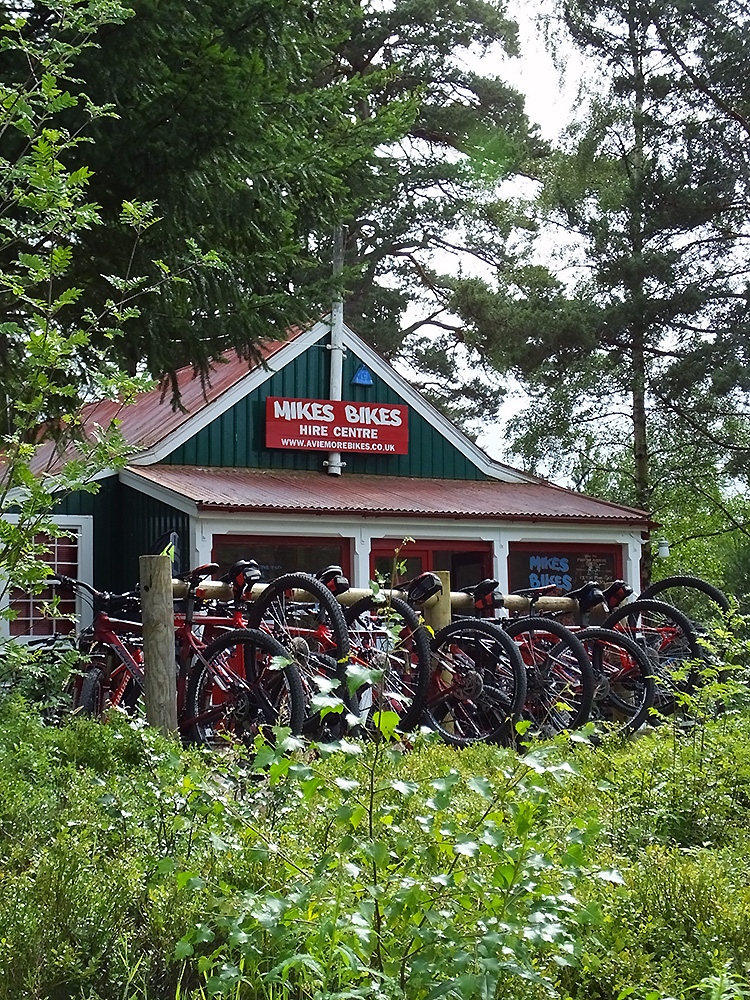 Mike's Bikes bike shop and hire is nestled in the centre of some ideal mountain biking trails in Aviemore, beside the tennis courts at Rothiemurchus. Staff there were very knowledgeable and friendly, and they kitted us out with helmets and three bikes – a trailer bike for my husband and our youngest, and perfectly sized mountain bikes for myself and Madam.
We were handed a map with the best family-friendly trails on it and there was just enough of a breeze to keep the relentless blood thirsty midges away.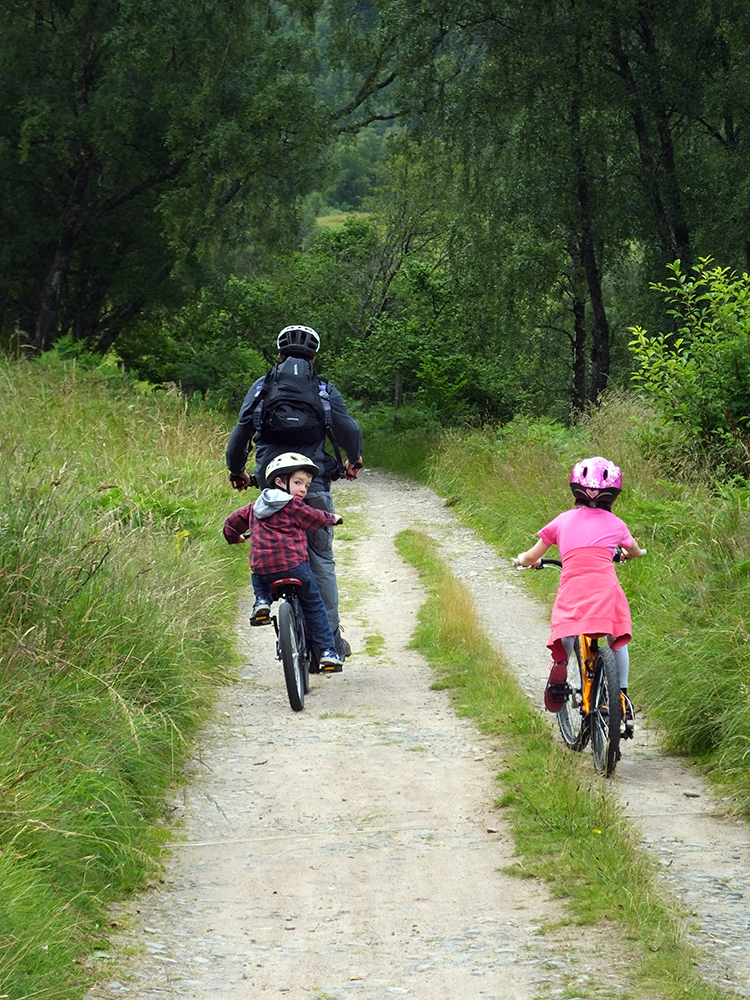 The off road trail we were taking was very well maintained, and any areas where we might have to cross a road were well marked and signposted. I was really impressed with these trails – so very safe when cycling with children.
Our trail took us west through the forest to Loch Morlich and back – a 15 mile round trip.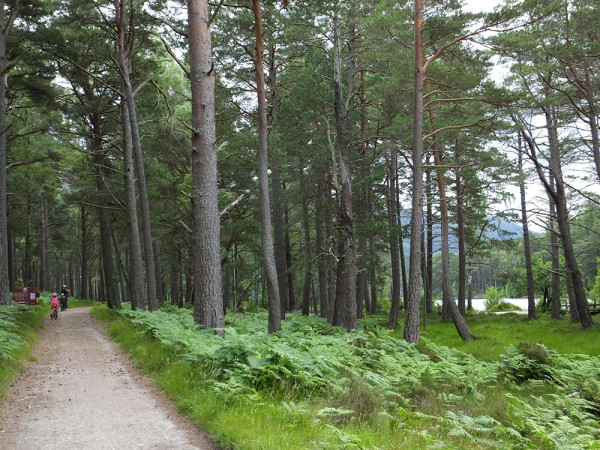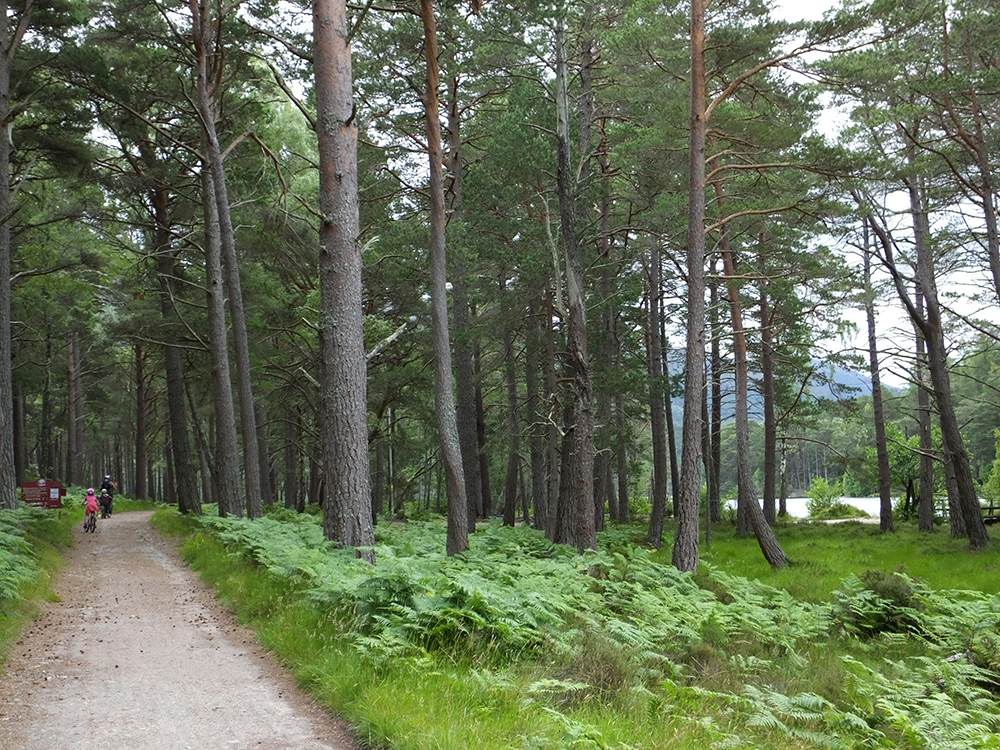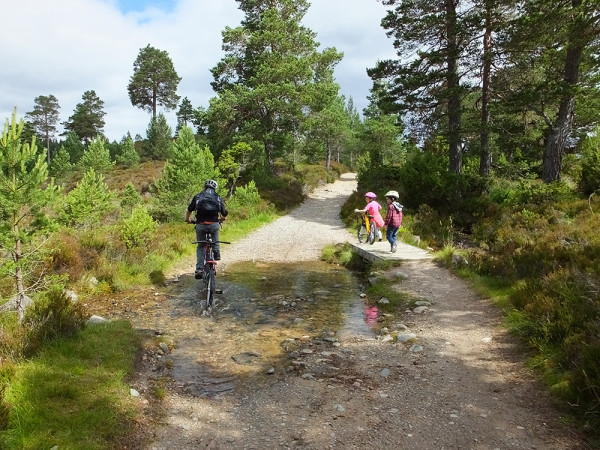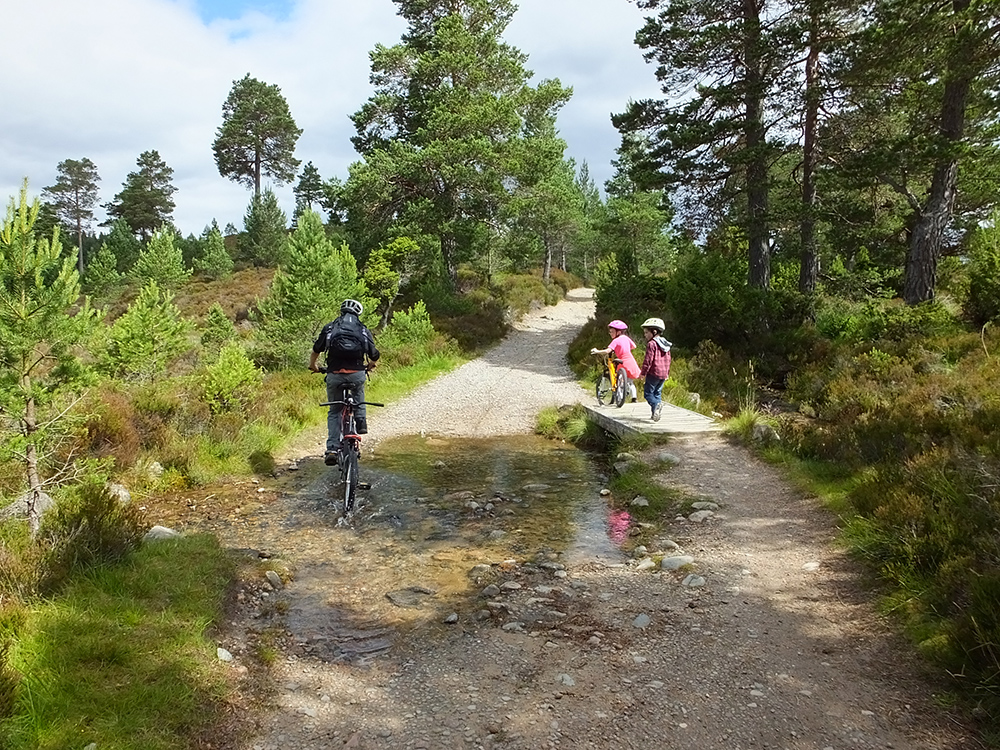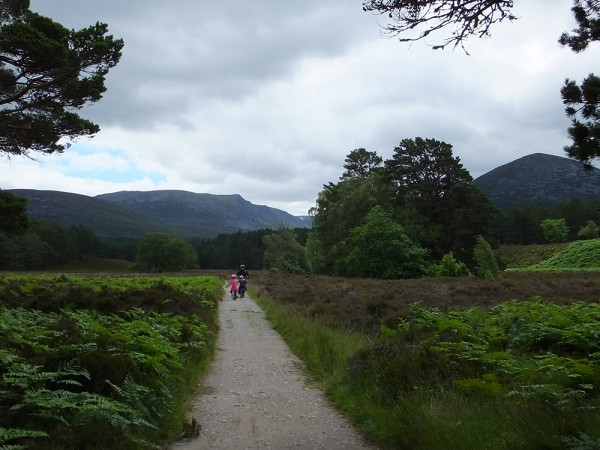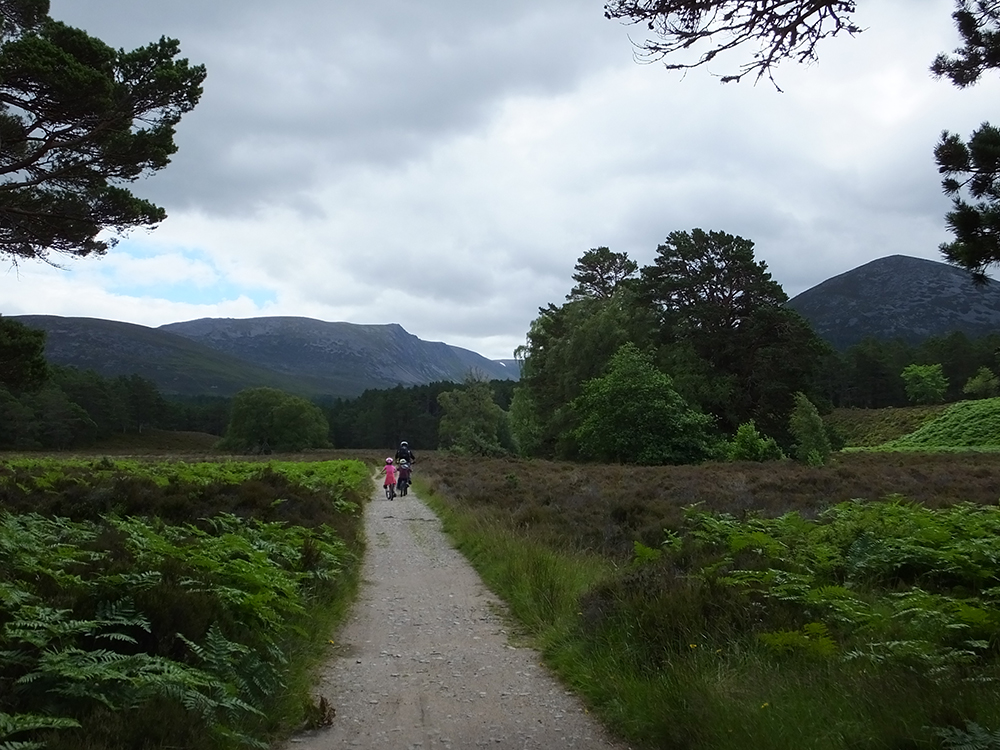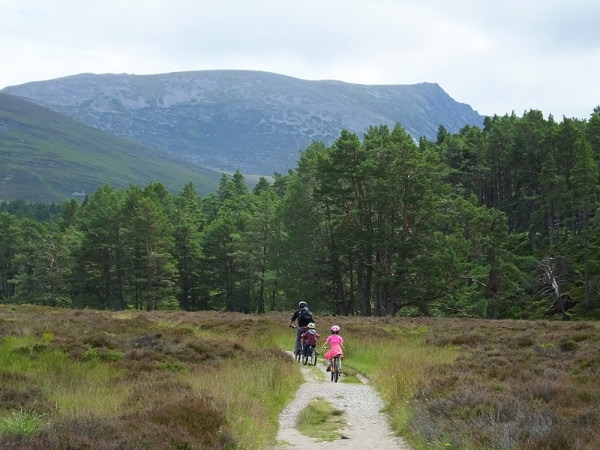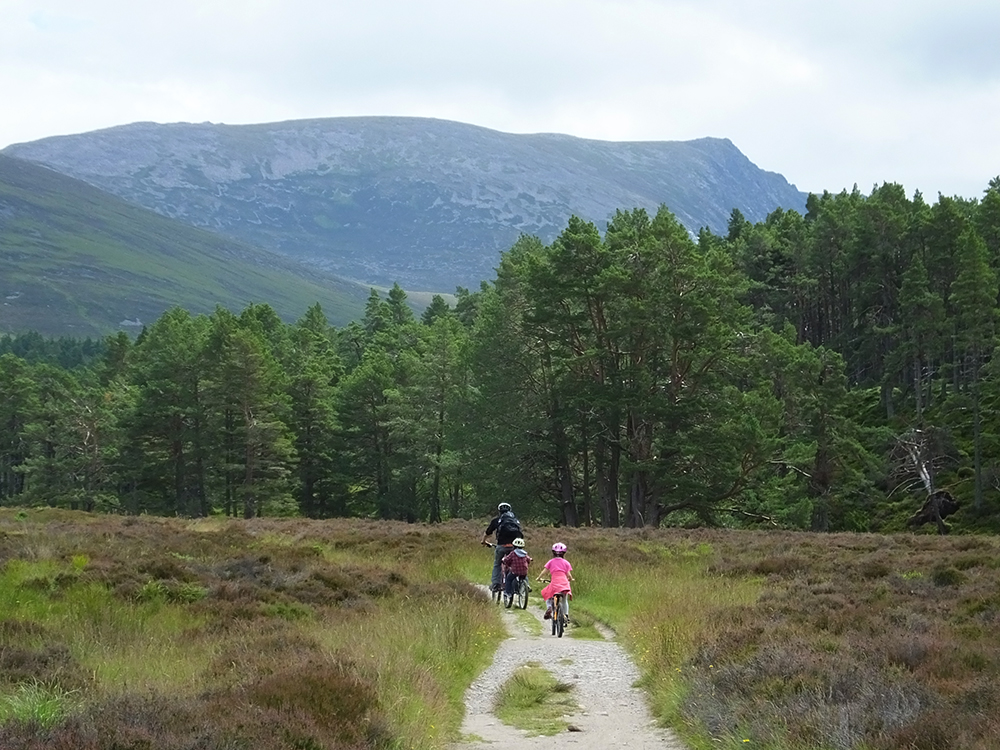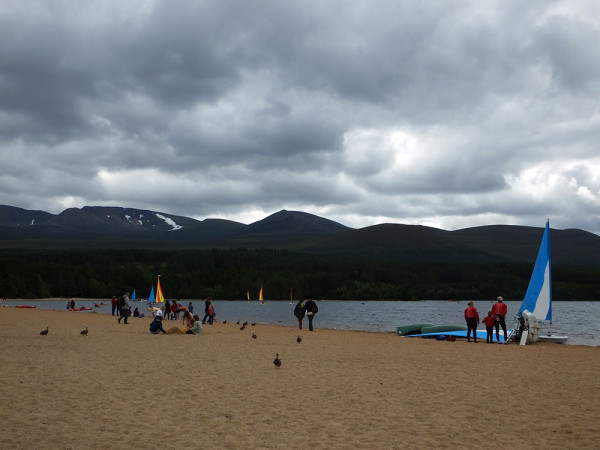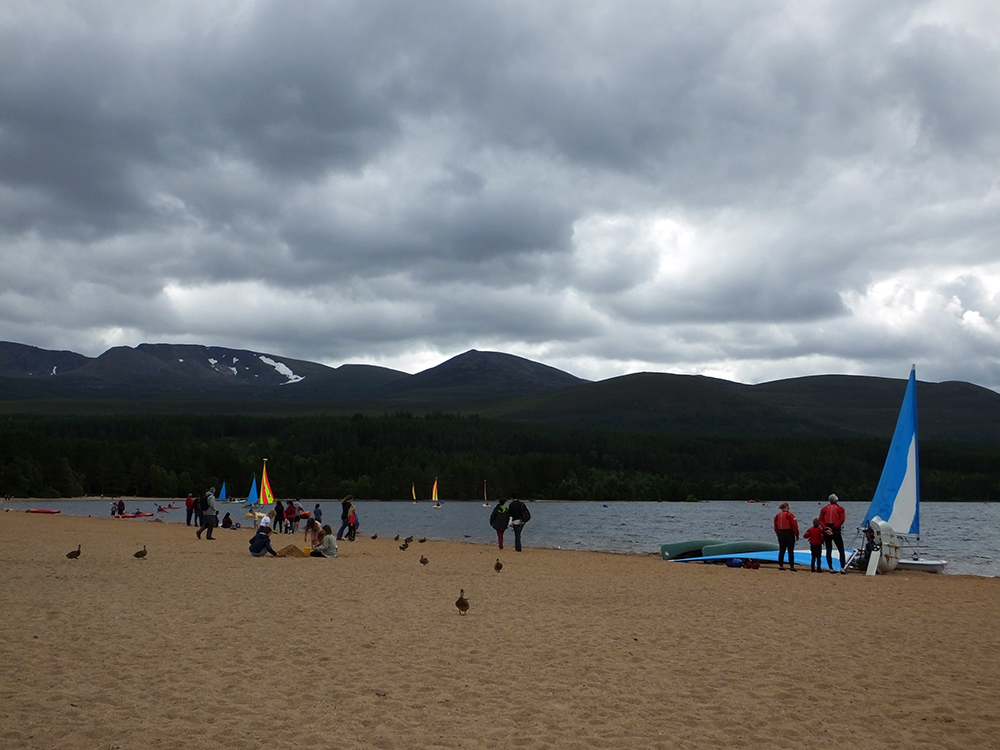 Afterwards, since the hostile Scottish midge population prevented the possibility of any sort of outdoor cooking, we picked up a pizza (again – we might have eaten here all three days of our Aviemore stay!) at La Taverna, makers of mighty fine thin crust pizzas. Would you believe that it was here we ran into one of DD's classmates and mother? Hundreds of miles from home and we bump into someone from Shetland…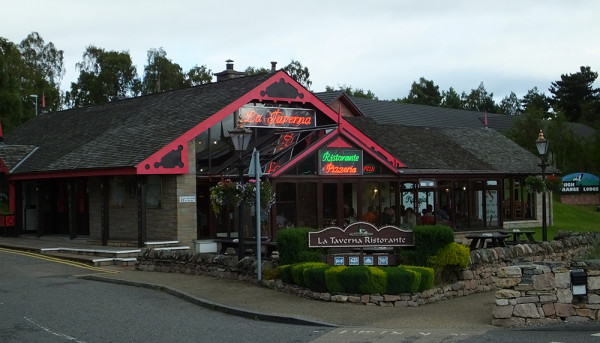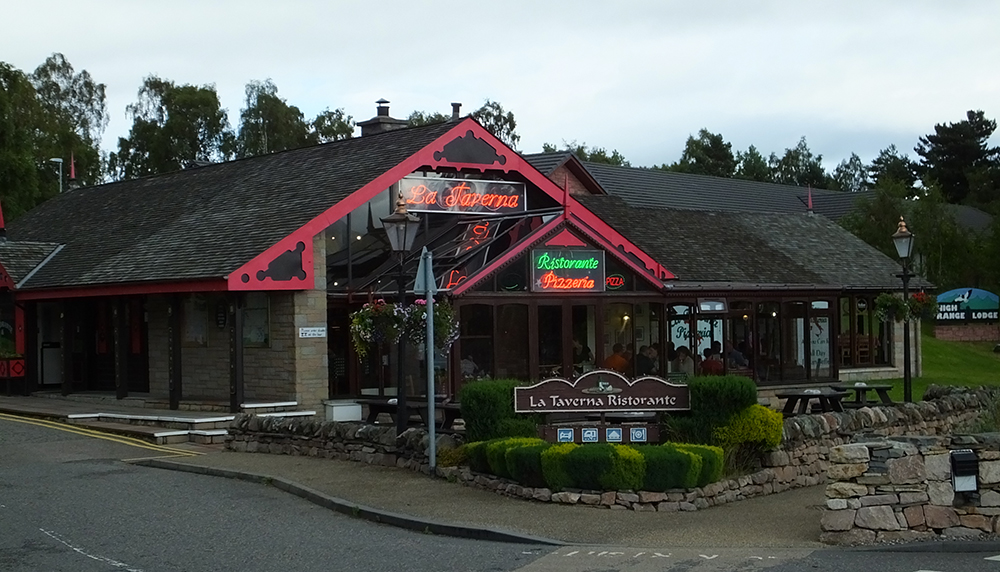 While we waited for our pizzas to cook we watched the dramatic weather over the nearby mountains. A truly stunning place (with a lot of midges – have I mentioned the midges yet?).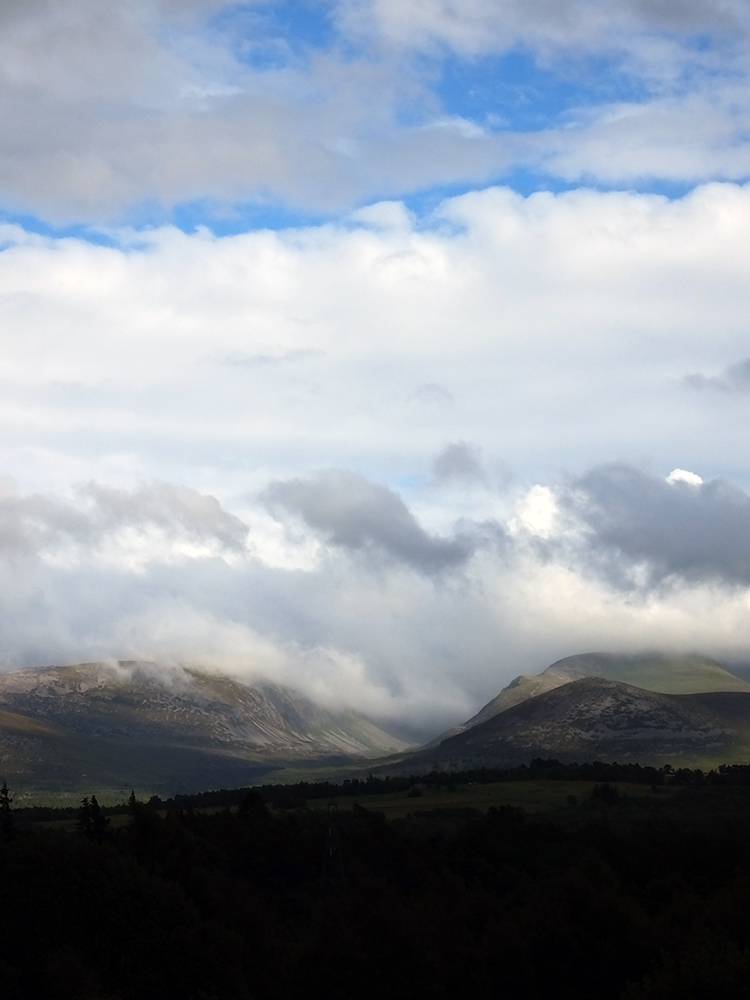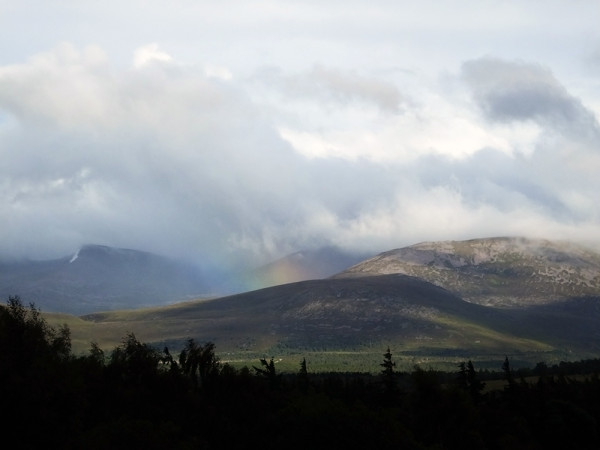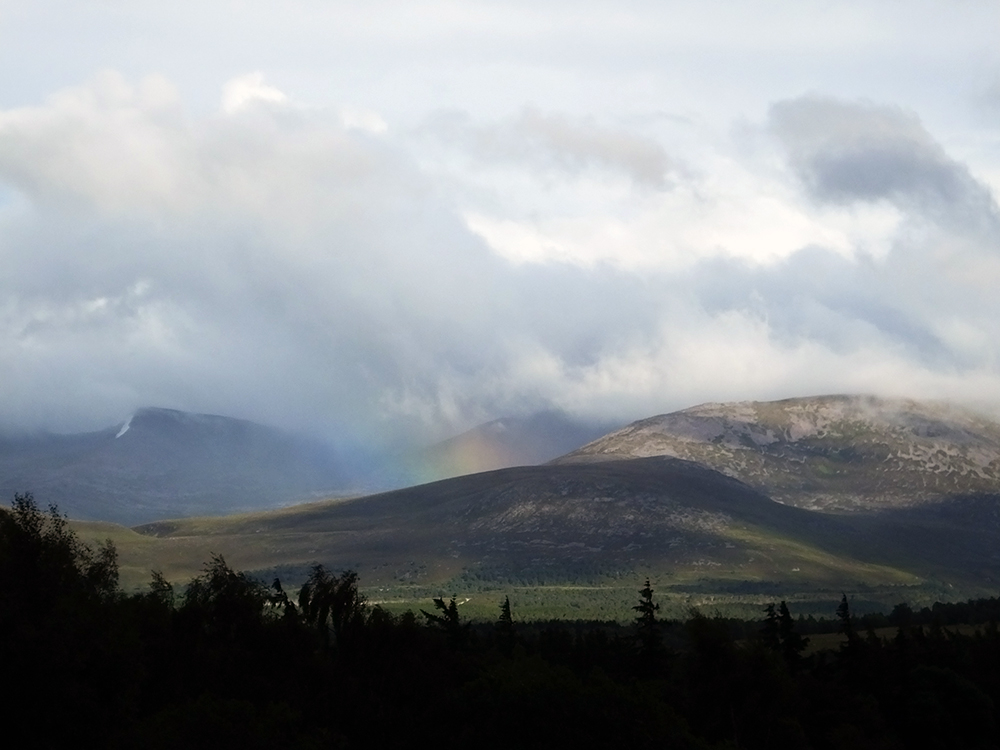 All in all it was a pretty fantastic day trip and definitely something I would recommend for families visiting Aviemore. Prices from Mike's Bikes start from £15 for four hours bike hire.
For more information on the Cairngorms National Park visit their website.
If you want to be kept up to date on my recipes, occasional craft tutorials, adventure stories and giveaways then please subscribe to my weekly newsletter; it gets sent out every Monday morning if there is new content. Your email address won't be passed on to anyone, you will never be spammed and you are free to unsubscribe at any time, no questions asked. Make sure you confirm your subscription or you won't receive the newsletter – if it hasn't arrived check your junk mail folder.
[wysija_form id="1″]
This is not a sponsored post. We paid for this trip ourselves and just wanted to share our experiences.