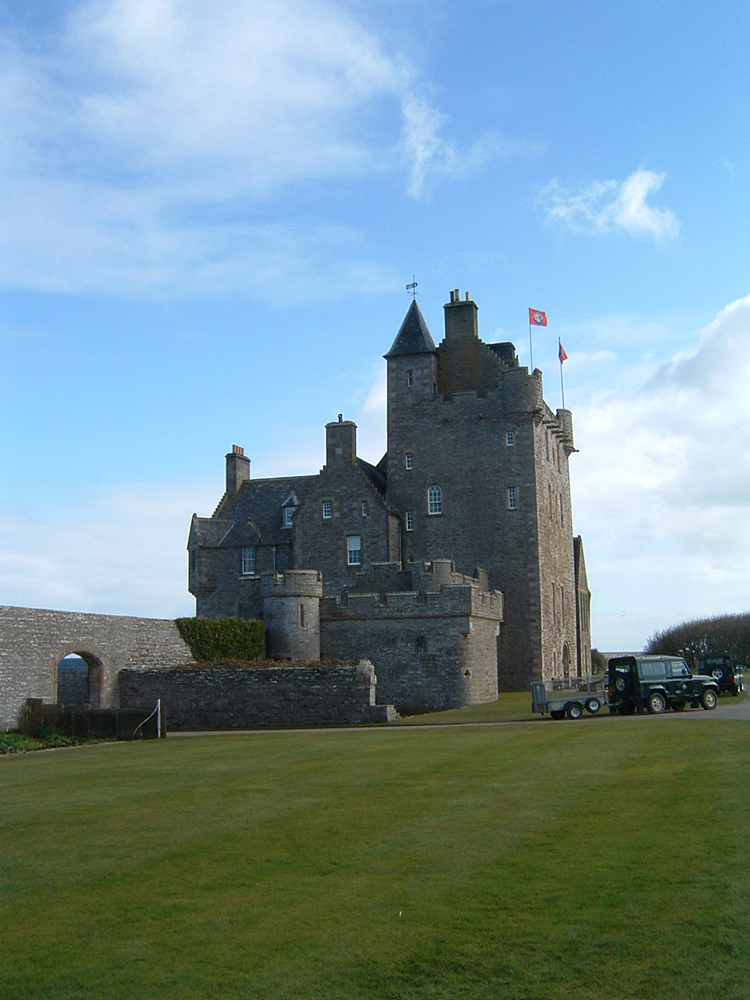 This week is Farmhouse Breakfast Week, "an annual celebration championing the importance of breakfast which aims to get the nation to Shake Up Their Wake Up!" It is designed to raise awareness of the importance of breakfast and to encourage people to regularly eat a healthy breakfast.
Yesterday, keeping with the breakfast week challenge I made Scottish pinhead oatmeal porridge for the first time. I'm a big fan of quick-cooking porridge oats (porridge in less than 5 minutes, you can't fault that!) but unfortunately, due to a store cupboard clear-out this month, I was out of instant porridge oats. I found, hidden in the back of my cupboard, a tin of Scottish pinhead oatmeal and so I decided to try a more traditional approach to my morning breakfast.
Made with water and a pinch of salt this breakfast was superb. I served it with some chopped almonds for extra protein a spoonful of raisins added a little nutritious sweetness. All in all, not bad for a first attempt and it was well needed after my morning session at the gym.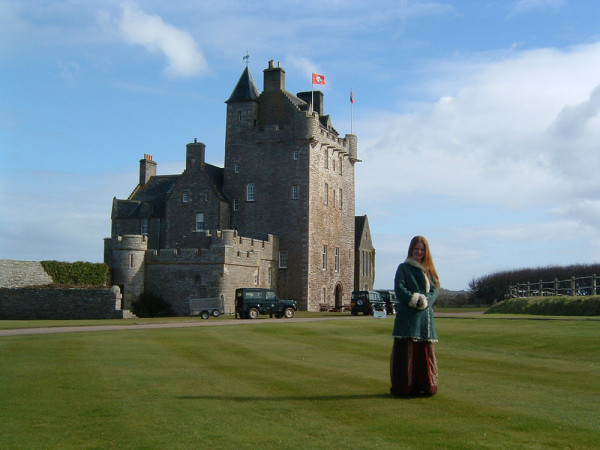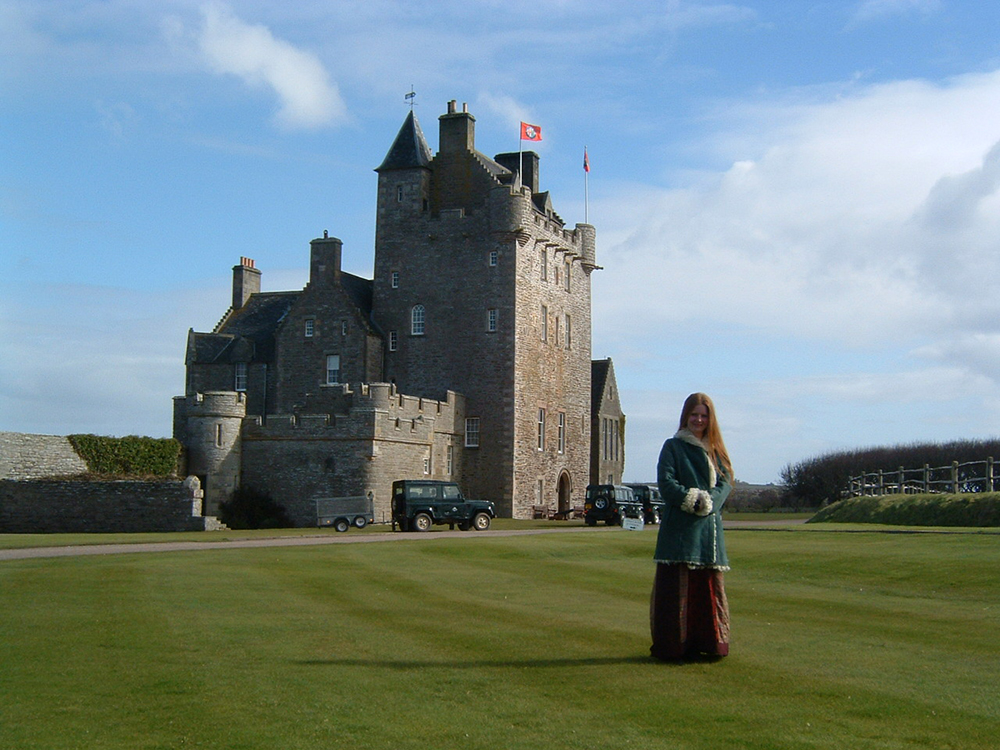 Speaking of porridge, the creamiest and most delicious Scottish pinhead oatmeal porridge I have ever tasted was served for breakfast at Ackergill Tower, a Baronial Tower in Wick, in the north of Scotland.  It dates back to 1476 and I was fortunate enough to have experienced an all expenses paid trip to the tower back in 2004, courtesy of Alfa Romeo. The whole adventure has left a very fond imprint upon my memory, as well as a glimpse into the world of the upper class!
My stay at Ackergill Tower was pure heaven. We were picked up from the morning ferry after an overnight stay in Kirkwall, Orkney (we were the only ones of a group who came from the North!) and shown to our room – Lady Louisa's old bedroom.
Lady Louisa was an avid bug collector and her bedroom still contains books upon books of half decayed pinned insects which I thought to be entirely fascinating, coming from a science background and all. Her bedroom is located to the top left hand corner of the tower and the shower room is built into the fortress wall.
The stairs next to her bedroom leads you to the parapet and a spectacular 360 degree view of the land and sea as you walk around. I'd packed one of those Victorian style nightgowns for the trip, you know, those ones made with several metres of white cotton with ornate lace at the collar and cuffs. That night I just had to take a nighttime stroll wearing my Victorian nightgown, long red hair flowing in the sea breeze. I'm a bit of a romantic at heart, I truly am.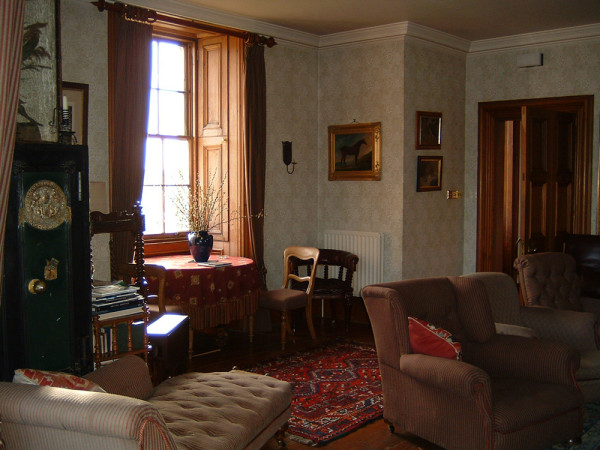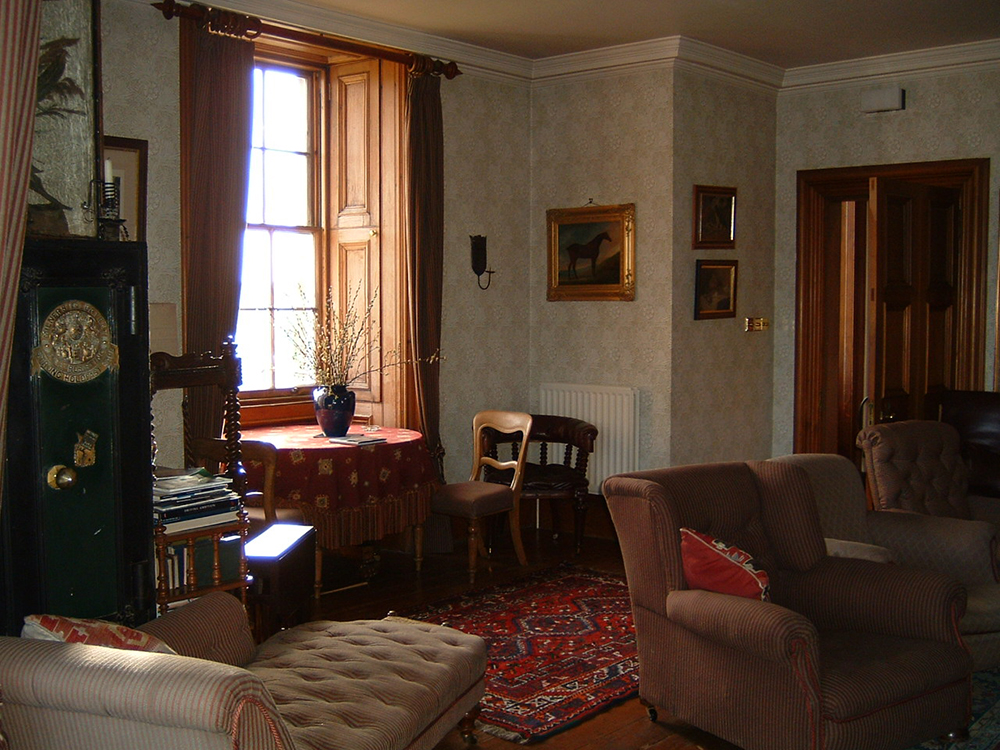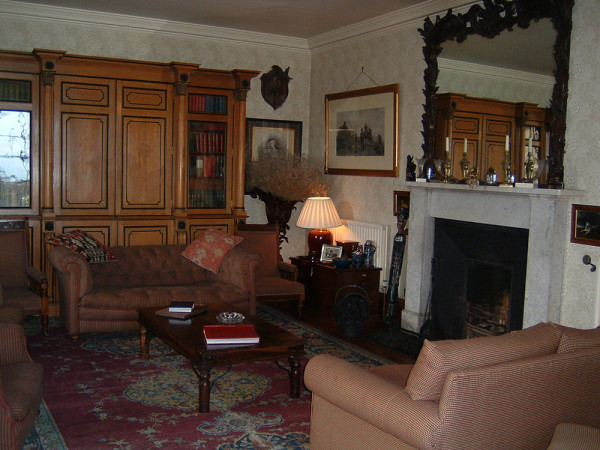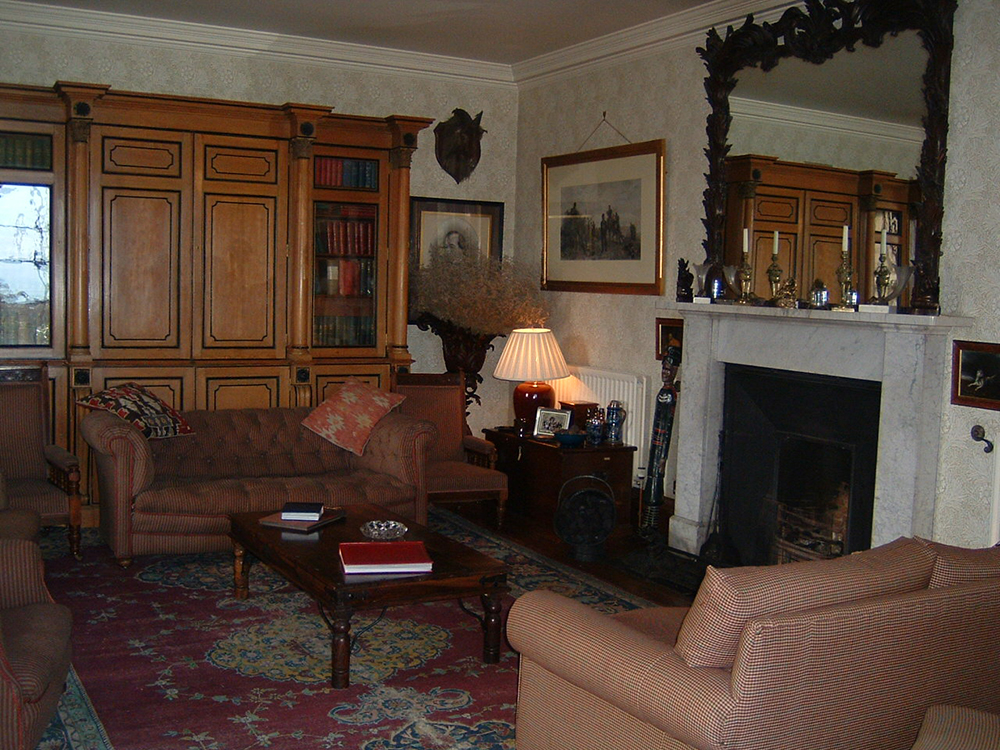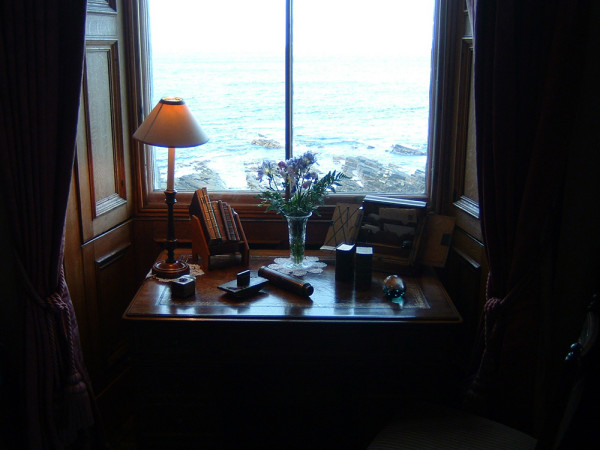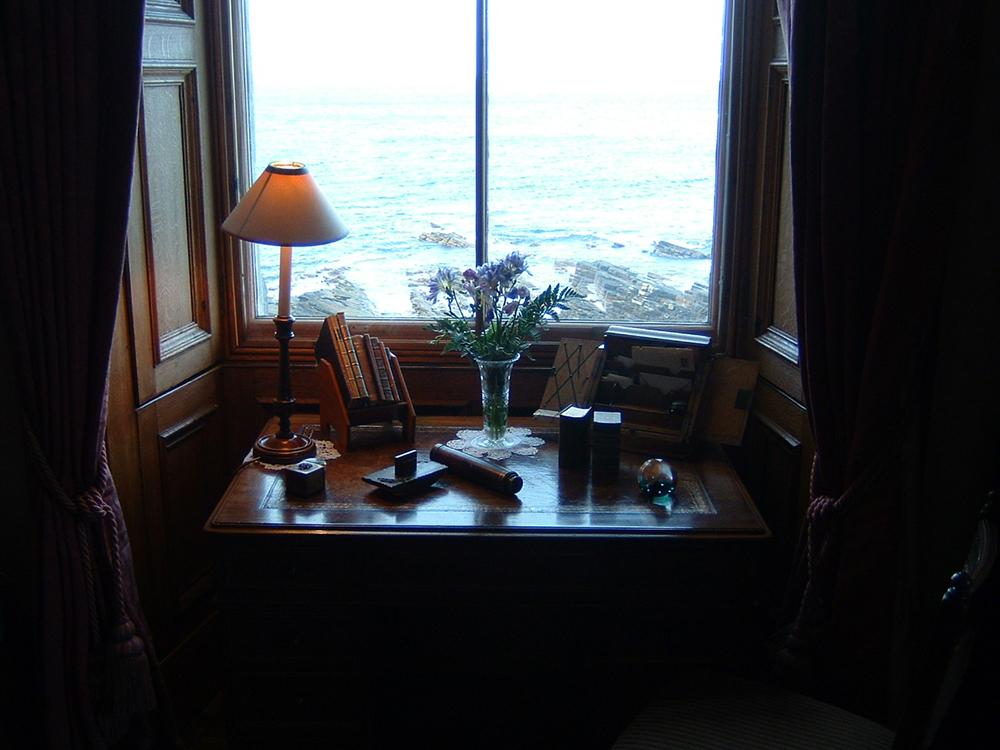 The morning was spent exploring the property, the building itself, the gardens the outbuildings and the beach. I still have a seashell I picked up on the beach that day.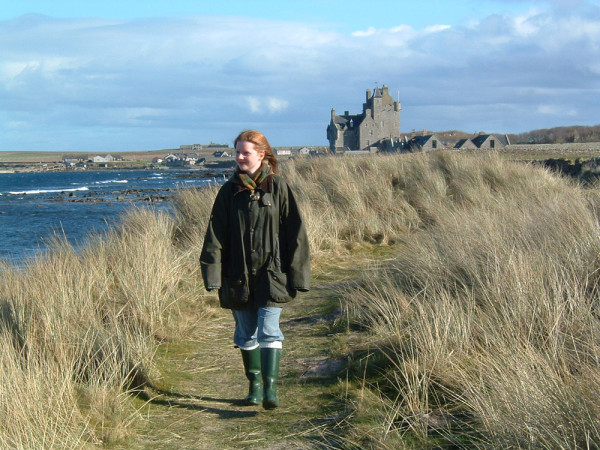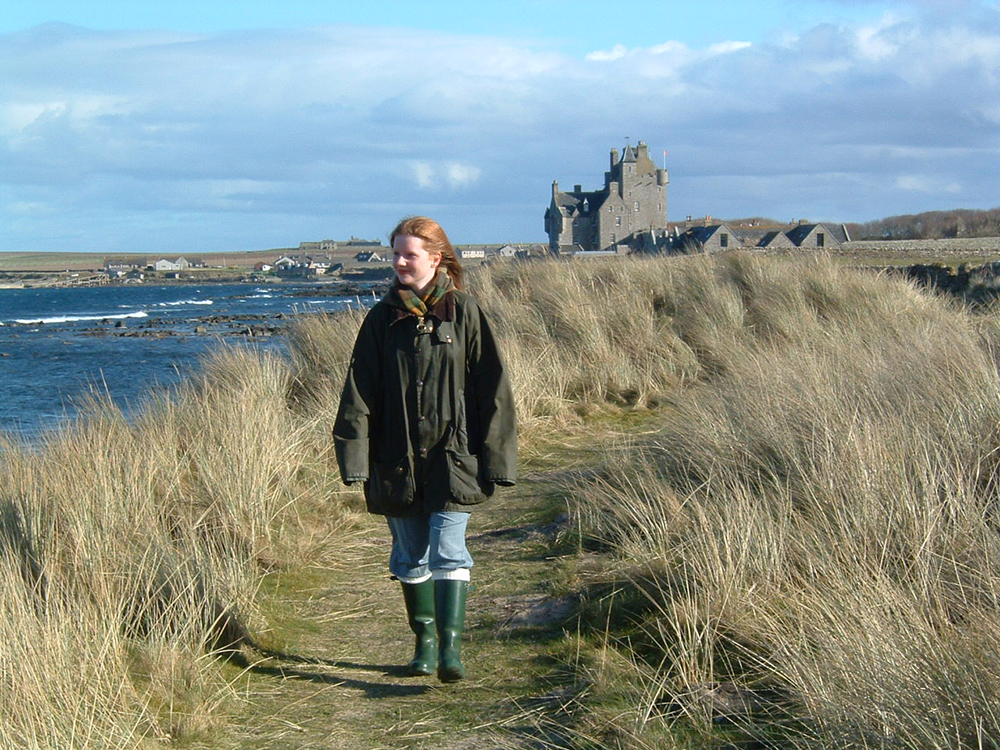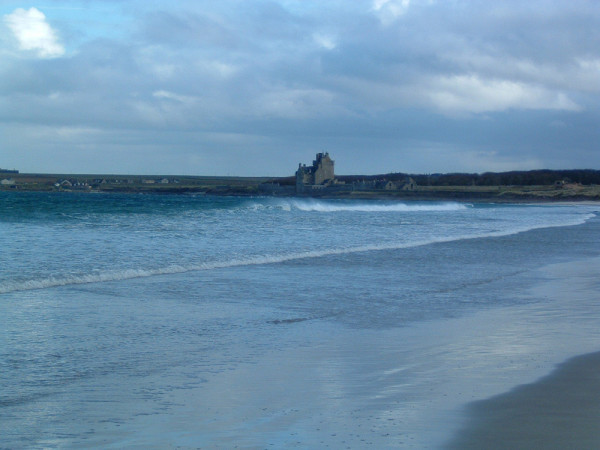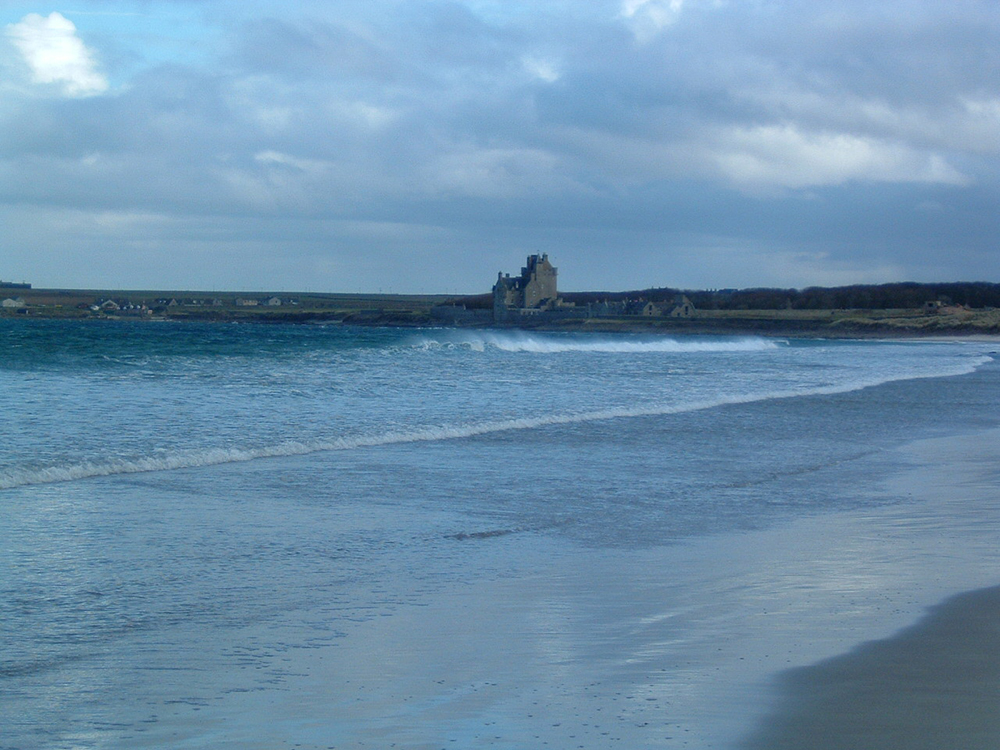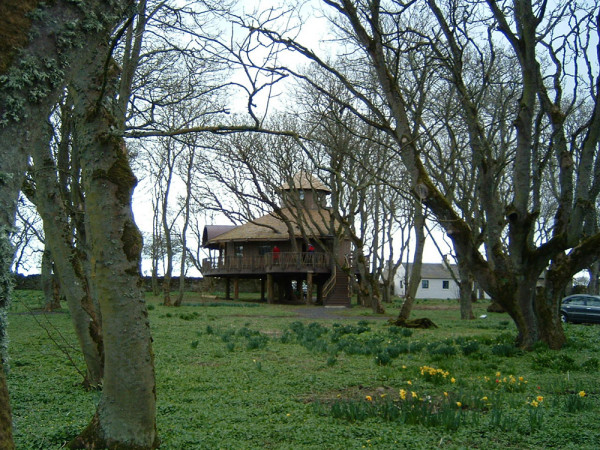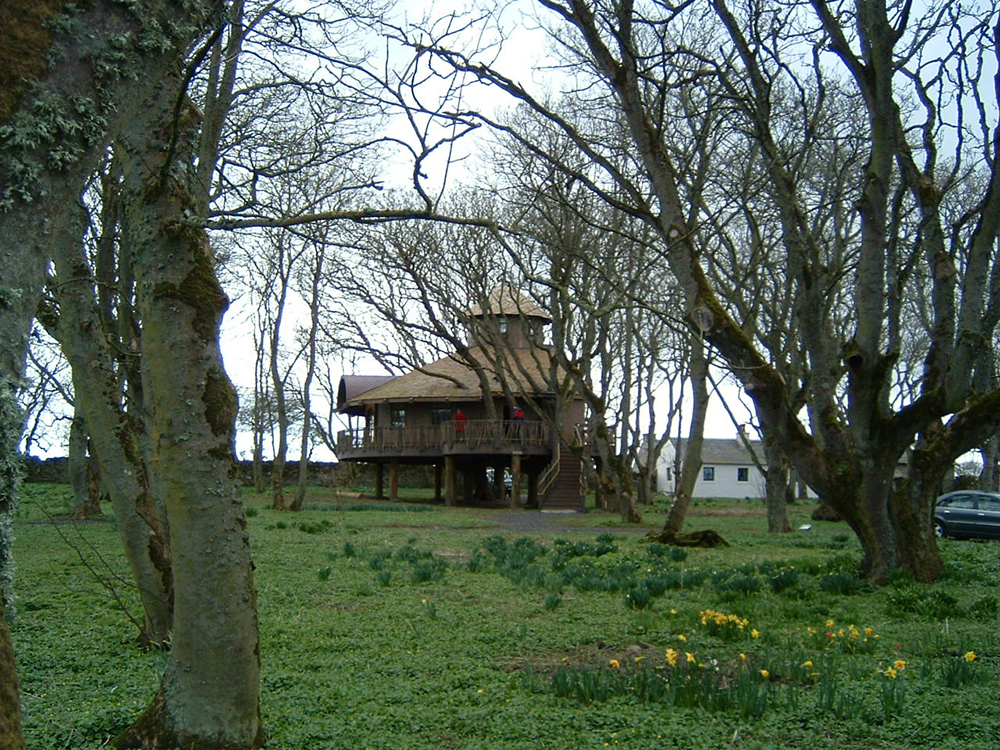 Lunch was served in a tree house which has live tree branches growing through the building!
The evening meal was a fantastic experience, but this event occurred long before I thought about taking food photographs so I haven't any images to share.
The main course: a whole side of Caithness beef drummed in by two drummers! Top marks for presentation, thought I! The flavour of this beef was, well… I have never had beef its equal. Moist, tender, succulent and bursting with flavour. I am salivating just thinking about it.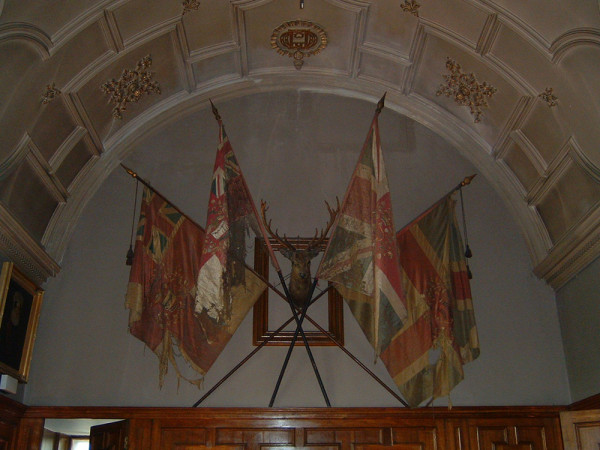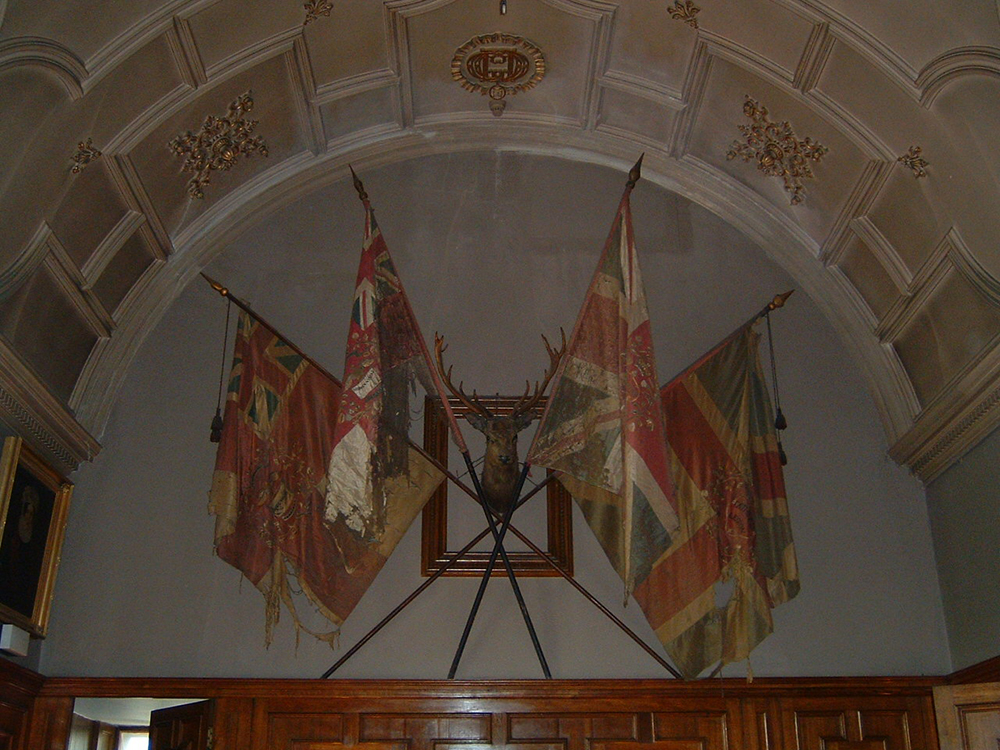 I can not remember what the rest of the meal involved, nor what the pudding was (this may be due to all the whisky I drank!) but the piped in haggis & neeps and the drummed in side of Caithness beef are forever etched into my memory.
The evening meal in The Great Hall with its ancient flags was one of the most spectacular meals I have ever had the pleasure to experience. The starter was a very attractively presented haggis and neeps, piped in by a bagpiper in full regalia, kilt and all.
A very Scottish man grandiosely brandished a sword while reciting Burns' Ode to a Haggis before the haggis was served to us expectant diners. This was the first time I'd ever tried haggis and despite initially being put off by the notion of what was actually in it, I had to try it (it would have been horribly rude not to!).
Oh my, what a wonderful dish! It was superbly flavoursome and served on a bed of pureed neeps it was the perfect Scottish starter in perfect Scottish surroundings. It was served with Old Pulteney whisky from the most northerly distillery on the Scottish mainland. This was the first whisky I'd ever tried too. I drank it on its own, no ice. I've bought many a bottle since, for special occasions. They describe it as a "full-bodied single malt with elements of honey and lemons. Oaky and aromatic with a warm spiciness and a sweet long-lasting finish." Pure and utter perfection in a bottle.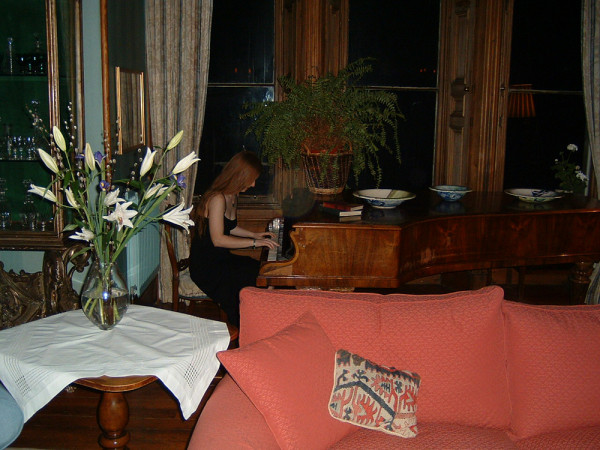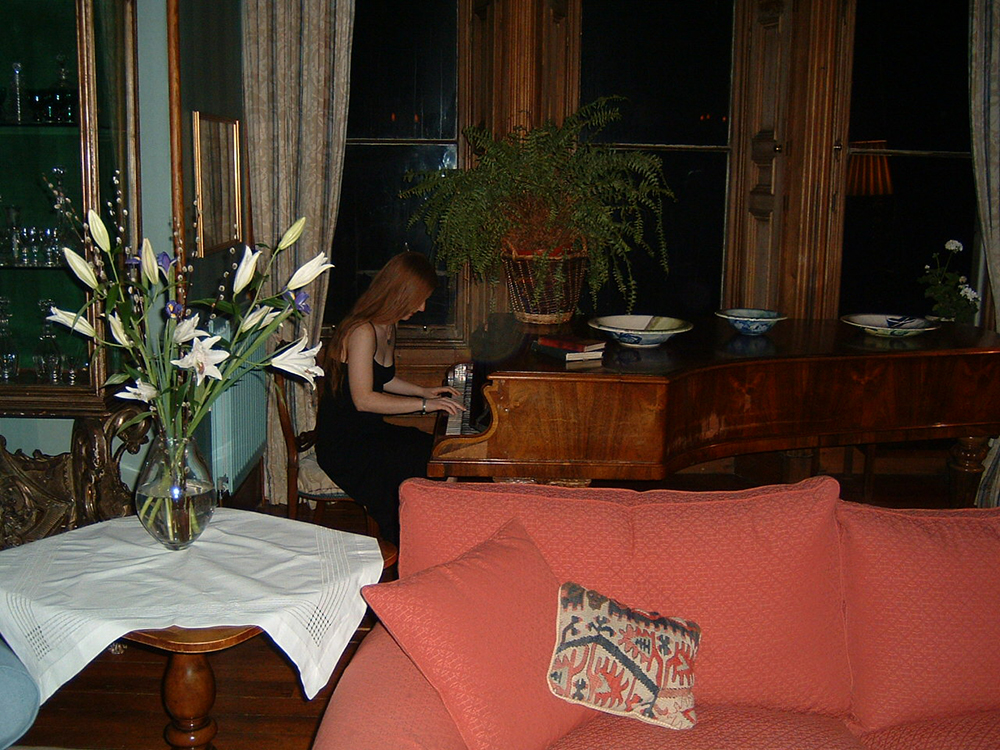 That evening after the entertainment (and me plink plonking on the horribly out of tune piano!) we retired to our bedroom.
I awoke, with a fright, in the middle of the night to the sound of a drummer. Twice a drummer thrummed his drums, loud and clear as day, a sound not unlike that of an executioner's drum roll. I thought it must be a gimmick of the staff, let's freak the guests out and add to their overnight stay in a Scottish castle with a midnight spooky drum call. I dismissed it and went back to sleep.
At breakfast the next morning I approached one of the staff members about it. I told her what I'd heard and she said that she'd look into it. Later on she returned, saying that no one else had heard a drumming noise and that the castle wasn't known to be haunted, so I left it at that. I do have a fairly active imagination, even in my sleep!
However, nine years later, this afternoon, while I was sitting with another Mum at the school waiting for the bell to ring so we could collect our children I recounted my Ackergill Tower adventure. It turns out that this other Mum worked at the Tower when I was there! She says that yes, indeed, Ackergill Tower is reputedly haunted by several different ghosts, although it it not something they particularly want to advertise. She said to me that in the 15th century Helen Gunn was kept there, against her will, captured by Dugald Keith. She didn't want to be there and so she threw herself off the top of the tower, to meet her untimely death below.
I don't think Helen Gunn could have been the drummer I heard; I wonder if I really did hear something or was it a dream. It would be interesting to know if anyone else has had a similar experience at Ackergill Tower.
Scottish Pinhead Oatmeal Porridge
A traditional hardy breakfast that will set you up for the day!
Ingredients
1/2 cup Scottish pinhead oatmeal
3 cups water
pinch salt
Instructions
1. Place oatmeal, water and salt into a pan.
2. Bring to a boil, reduce heat and simmer 20-25 minutes, until it reaches desired consistency.
3. Alternatively, soak oatmeal in the water overnight and simmer for 15 minutes the following morning.
Details
Prep time: Cook time: Total time: Yield: Serves 1
If you want to be kept up to date on my recipes, occasional craft tutorials, adventure stories and giveaways then please subscribe to my weekly newsletter; it gets sent out every Monday morning if there is new content. Your email address won't be passed on to anyone, you will never be spammed and you are free to unsubscribe at any time, no questions asked. Make sure you confirm your subscription or you won't receive the newsletter – if it hasn't arrived check your junk mail folder.
[wysija_form id="1″]