102 healthy recipes to energise your life!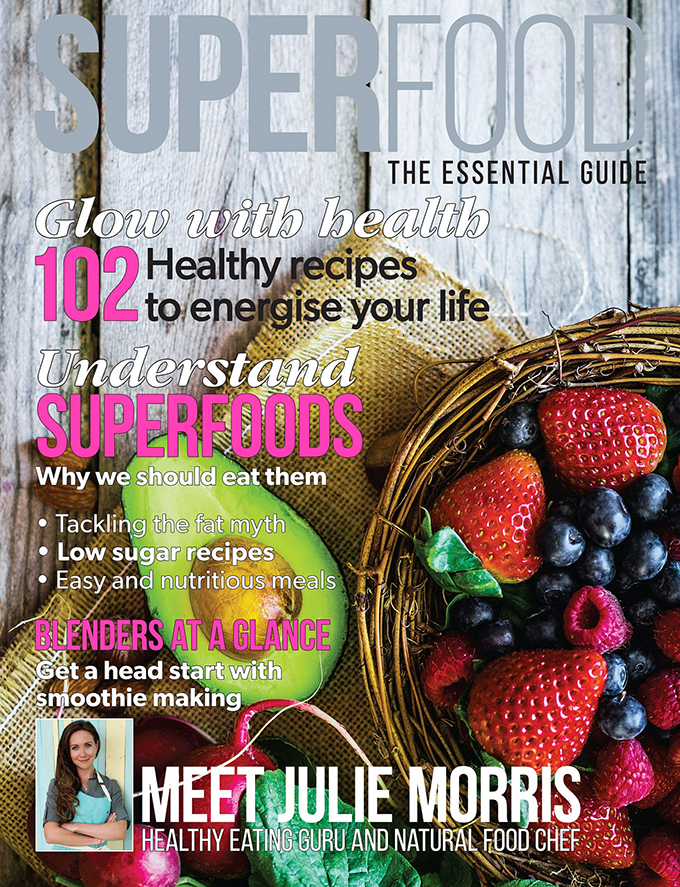 I have some exciting news!
I'm no stranger to magazine work, having written for several local Shetland publications over the last fifteen years. However, I am absolutely delighted to tell you all that I was commissioned to contribute four healthy sweet potato recipes to the fantastic new Superfood magazine – a collection of 102 healthy recipes to energise your life – and it's available nation wide in most supermarkets and newsagents up and down the country!
My four sweet potato recipes include a lower sugar sweet potato cookie recipe, a gorgeous and warming sweet potato and chickpea curry, a spicy Thai sweet potato soup and some mildy spiced baked sweet potato wedges with a 'soured cream' and chive dip.
Many of you know that in addition to my blog and freelance writing job I have a 'getting out of the house job' at our local village shop two afternoons a week. It's a great place for me to bring my home bakes for a wide demographic of taste testers! I have to thank our customers (including Eunice Henderson from BBC Radio Scotland's Shetland's Larder) for being such willing and honest testers for the sweet potato cookies as I returned with tweaked batch after batch! This final recipe, I think, you'll be impressed with – they are incredibly moreish!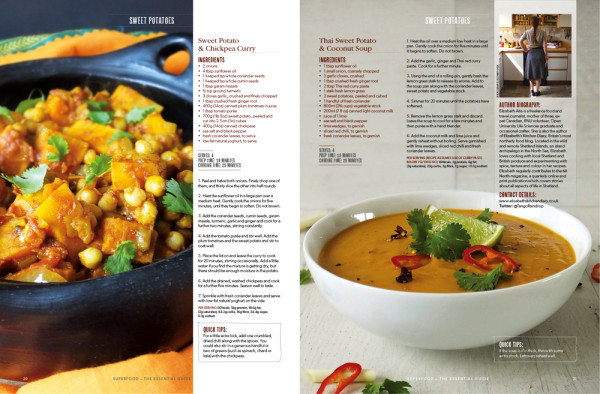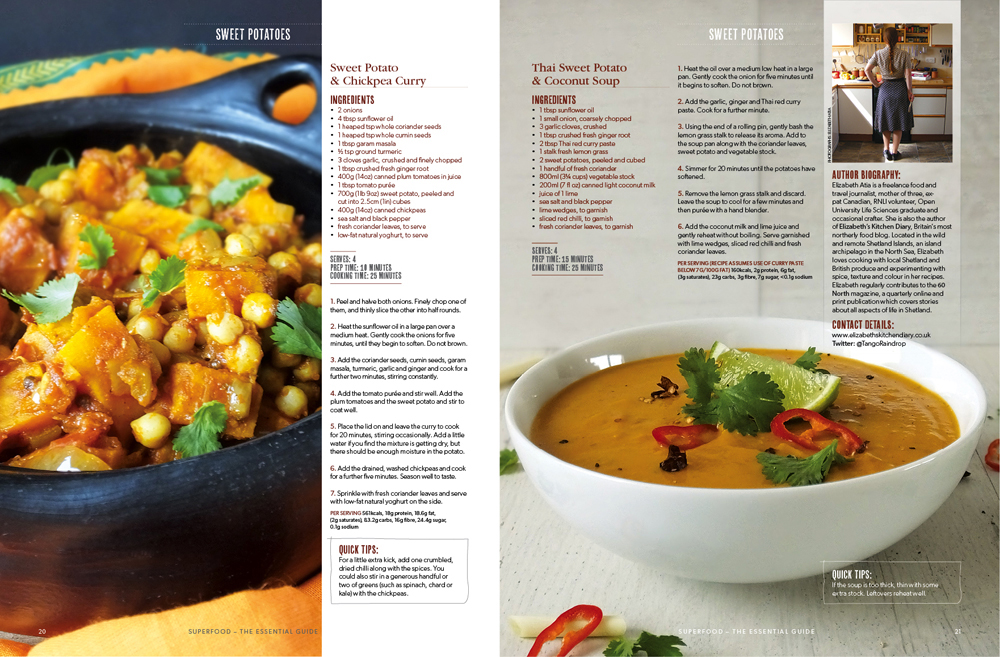 Superfood went on sale on the 29th of September and it is available from most Asda, Tesco, Sainsbury's, Marks & Spencer, Budgens, Londis, Compass, Easons, Martin MCColl, Morrisons, Spar, WH Smith High Street and WH Smith Travel as well as all good magazine retailers. You can order direct from GMC Publications by visiting their website or by calling +44 (0) 1273 488005 (postage charges apply).
Keep an eye out for Superfood Christmas – on sale on the 28th of October. I might be making an appearance in there too!
If you want to be kept up to date on my recipes, occasional craft tutorials, adventure stories and giveaways then please subscribe to my weekly newsletter; it gets sent out every Monday morning if there is new content. Your email address won't be passed on to anyone, you will never be spammed and you are free to unsubscribe at any time, no questions asked. Make sure you confirm your subscription or you won't receive the newsletter – if it hasn't arrived check your junk mail folder.
[wysija_form id="1″]
Disclaimer: Although Elizabeth's Kitchen Diary was commissioned to create recipes for the Superfood magazine, this post is not paid and all thoughts and opinions expressed are our own.