χάρτης khartēs – Greek for map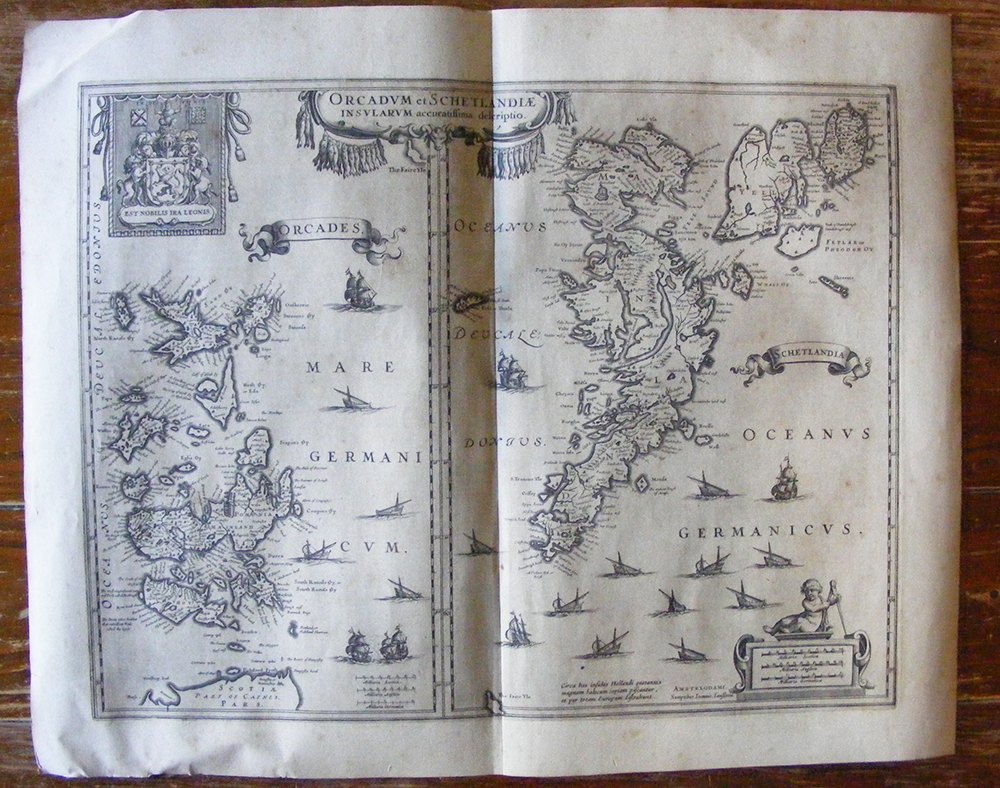 I love maps, especially old maps. There's something romantic and adventurous about them, not to mention the fact some of them can be beautiful works of art, like the one pictured above.
Several years (2011 to be precise) ago I had a notion to make an old fashioned rag rug for my kitchen, so I looked into the price of buying rug canvas online. It was far too expensive for my budget so I dismissed the idea.
Fast forward a few months and I was browsing through our village charity shop and lo, what did I find but a roll of rug canvas for only £3! I quickly bought it and came home. I was showing my husband my charity shop spoils at the kitchen table (a ritual I tend to regularly do – it's part of the whole charity shop experience, ending in "and all of this cost only £4-50*!"). *amount subject to variation depending how many pennies I can find hidden in jacket pockets on that day. I wanted to see how big a piece of rug canvas I'd been lucky enough to buy, so I unrolled it, discarding the large piece of white paper rolled up with it. The rug canvas was several metres long (yay!). Tidying up, I was just about to chuck the piece of white paper up when I thought I'd better check and see if anything was written on it.
Out fell this map!
Drawn by Jan Jansson, a Dutch cartographer and publisher from Amsterdam, and printed in 1646, this map would originally have been part of a French atlas of some sort, given the text printed on the back.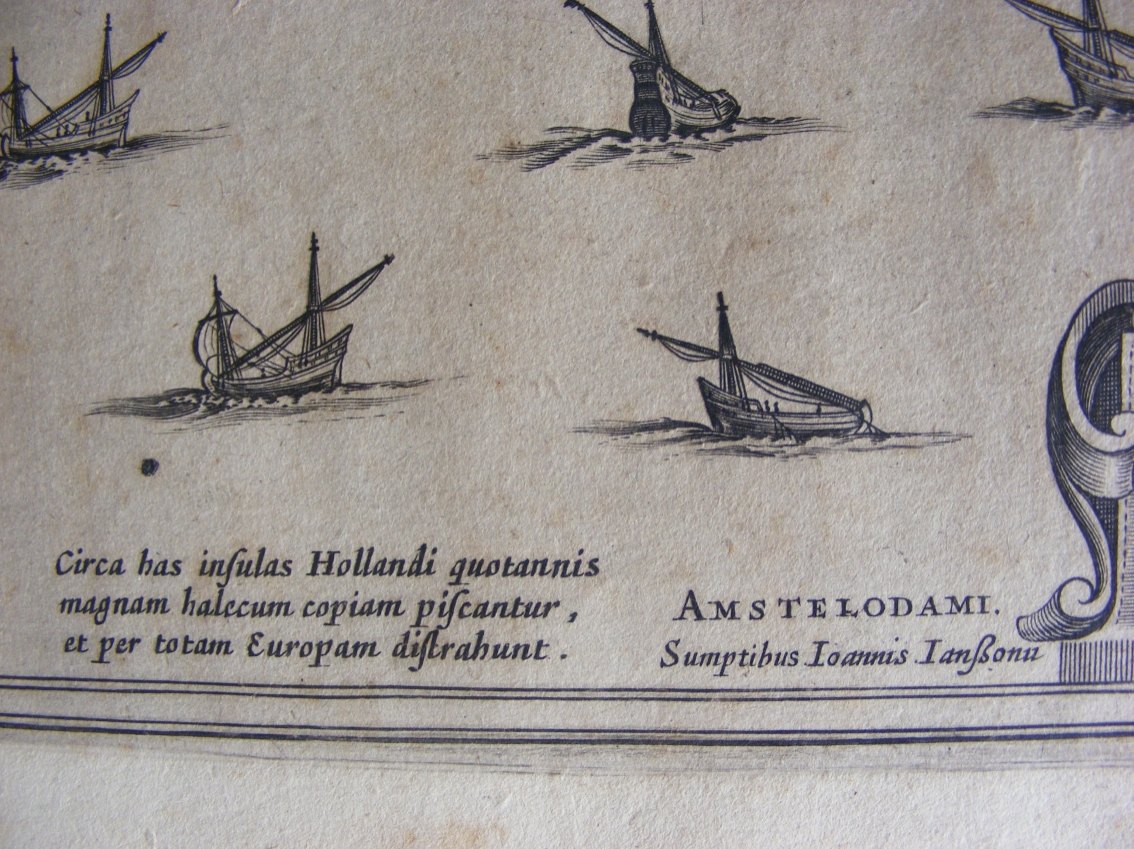 With the aid of a friend of mine working in the Shetland Museum and Archives and her map contacts from Edinburgh, the map was authenticated and valued at around £400.
I had planned to get it professionally framed in appropriate glass so it wouldn't degrade, but again, that was well outwith the budget and so I stored it safely on the top shelf of the bookshelves above my desk.
A few weeks later our then two year old was found standing on the desk, reaching up to the top shelf, map in hand! I knew then the map wasn't safe in our house. We have three children, nothing is safe in this house. Everything gets trashed, eventually.
So, I donated it to the Shetland Museum & Archives where it's safely stored in a temperature and humidity controlled drawer of its very own, and where anyone can, should they wish, go and gaze upon its mappy awesomeness.
I'd love to know the story behind this map and how it ended up in a roll of rug canvas in a rural Shetland charity shop!
I never did make that rug. The canvas is sitting in my closet, still rolled up!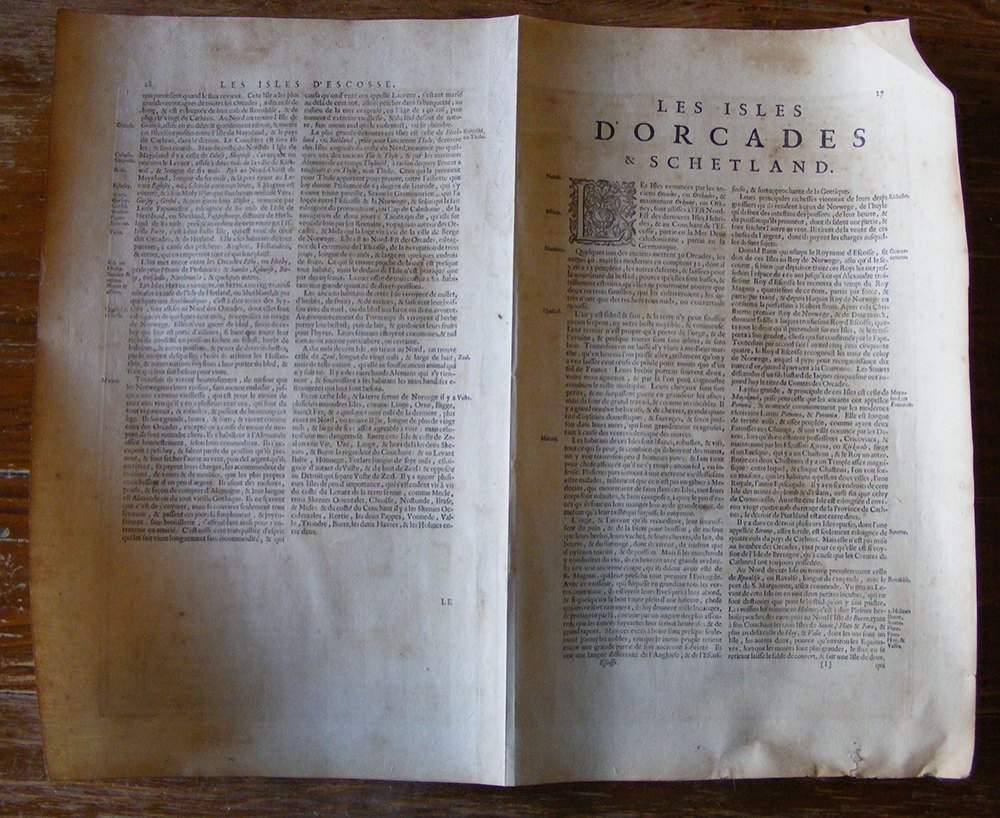 This week, a little later than usual because it took me ages to come up with a suitable X, for PODcast's Alphabet Photography Project, X is for χάρτης khartēs.
A is for… Adventure
B is for… Brave
C is for… Coast
D is for… Derelict
E is for… Education
F is for… Fishing Industry
G is for… Green
H is for… Helicopter
I is for… Iron Age
J is for… Jelly Sweets
K is for… Kohlrabi
L is for… Lynn
M is for… Marmoset
N is for… Noise
O is for… Orangedale
P is for Puffin
Q is for Quarry
R is for… Ruins
S is for Sculpture
T is for… Time
U is for… Up Helly Aa
V is for… Valhalla
W is for… Winkles
If you want to be kept up to date on my recipes, occasional craft tutorials, adventure stories and giveaways then please subscribe to my weekly newsletter; it gets sent out every Monday morning if there is new content. Your email address won't be passed on to anyone, you will never be spammed and you are free to unsubscribe at any time, no questions asked. Make sure you confirm your subscription or you won't receive the newsletter – if it hasn't arrived check your junk mail folder.
[wysija_form id="1″]