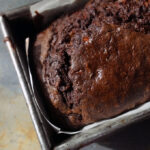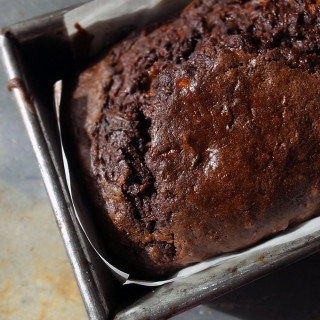 Print Recipe
Chocolate Courgette Loaf
A moist, dense, chocolate courgette cake ideal for using up a glut of courgettes!
Preheat oven to 350 F/ 180 C/ 160 C fan and grease or paper two loaf tins.

Combine grated courgette, sugar, oil, vanilla and eggs in a large bowl and mix well.

Sift the flour, cocoa powder, baking soda, salt, cinnamon and baking powder together, and stir into the courgette mixture.

Fold in the chopped apricots and almonds, and spoon into the prepared loaf tins.

Bake for 50 - 90 minutes depending on the size of your loaf tins.

Leave to cool in tin for a bit before turning out onto a wire rack to cool completely. Store in an airtight container, or freeze the second loaf for later.