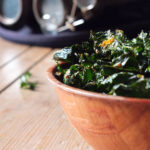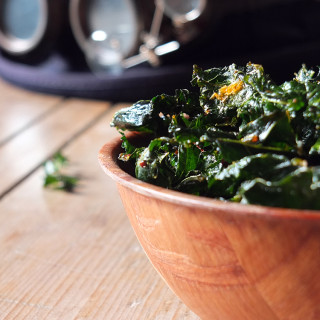 Print Recipe
Chilli & Paprika Spiked Kale Crisps
Put a bowl of these out to nibble on and guests won't even realise they're eating healthy green veg instead of salt laden shop bought snacks!
Wash the kale and discard any tough stalks. Tear the kale into small bite sized pieces.

Place into a bowl and drizzle with a tablespoon or two of good quality olive oil. Use your hands to coat the kale leave well.

Sprinkle the kale with the spices and use your hands to toss to coat well.

Arrange the coated kale leaves on the racks of a dehydrator, pop the lid on and leave for 3-5 hours until the kale is dry and crispy.

Allow to cool and store in an airtight container until ready to serve.