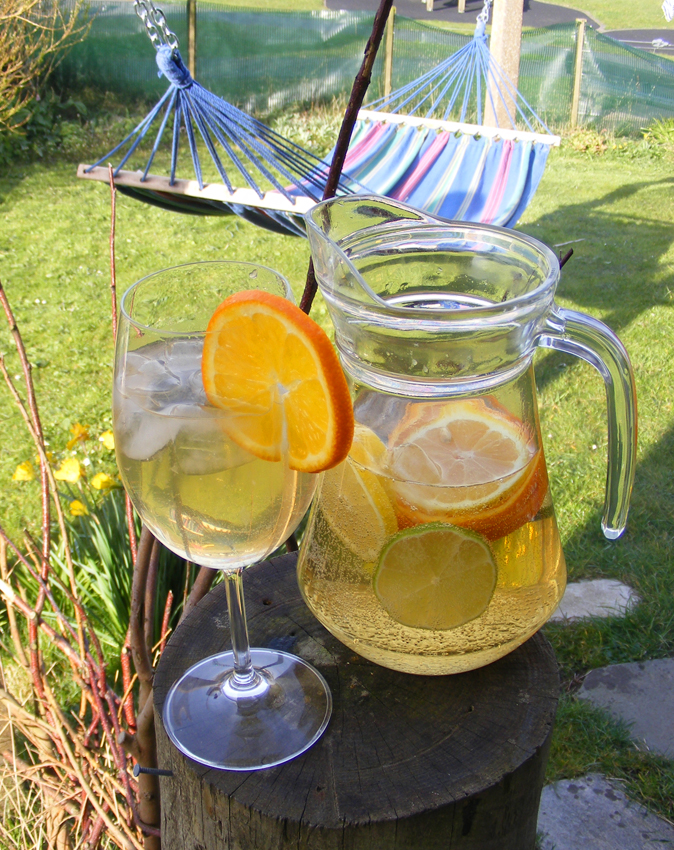 The sun came out yesterday. It was gloriously bright and warm as the wind had died down for awhile. At 9 am I was hanging out washing on the line and the temperature measured 15.6 C in the shade and 26.3 C in the full sun! (I stayed in the sun). 🙂  Sun and no wind means one thing here – BBQ time and a BBQ means white wine sangria!
This is how I make my white wine sangria.
1 75cl bottle chilled white wine
1 litre bottle Canada Dry ginger ale
1 orange, sliced
1 lemon, sliced
1 lime, sliced
50 ml brandy (optional)
ice cubes
Pour the wine and ginger ale into a pitcher. Squeeze some of the orange juice into the sangria and put some of the fruit slices into the pitcher along with plenty of ice cubes to chill. Serve immediately.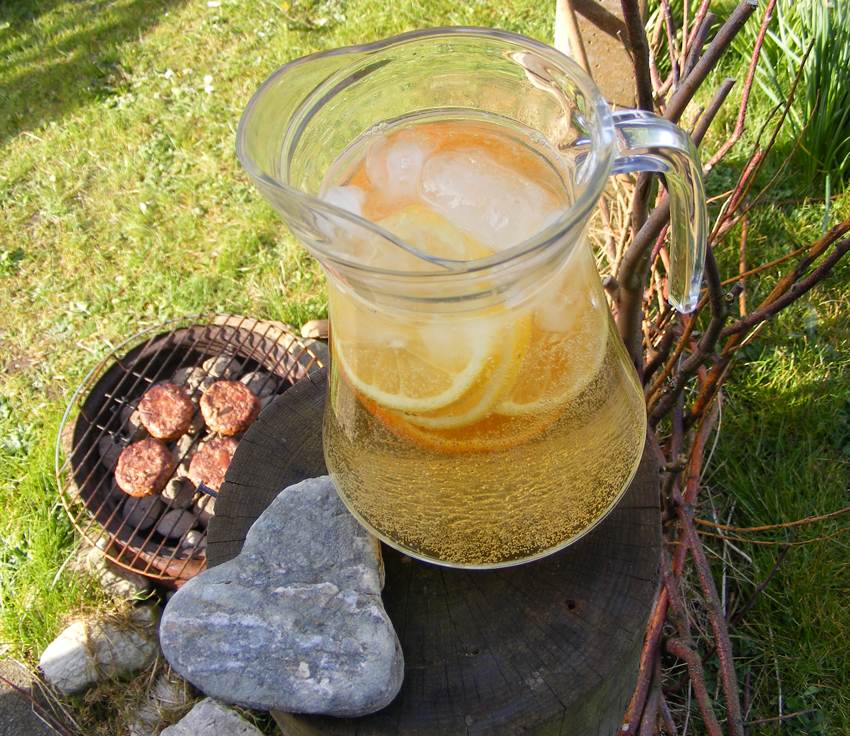 What do you think of our makeshift barbecue? I found a discarded wheel well up on the hill, took it home and built a barbecue around it with beach stones. The depth is perfect for barbecue coals and it's easy to clean afterwards. The grill came from one of the those inexpensive supermarket barbecues that didn't last very long (the wind demolished it quite quickly). You can see a windbreak I've attempted to create to the right of the photo. I have to add more willow cuttings to it again this year as many of them blew away during the winter gales. Reinforcements for winter survival will be required!