A rich, warmly spiced gingerbread cake recipe from my childhood.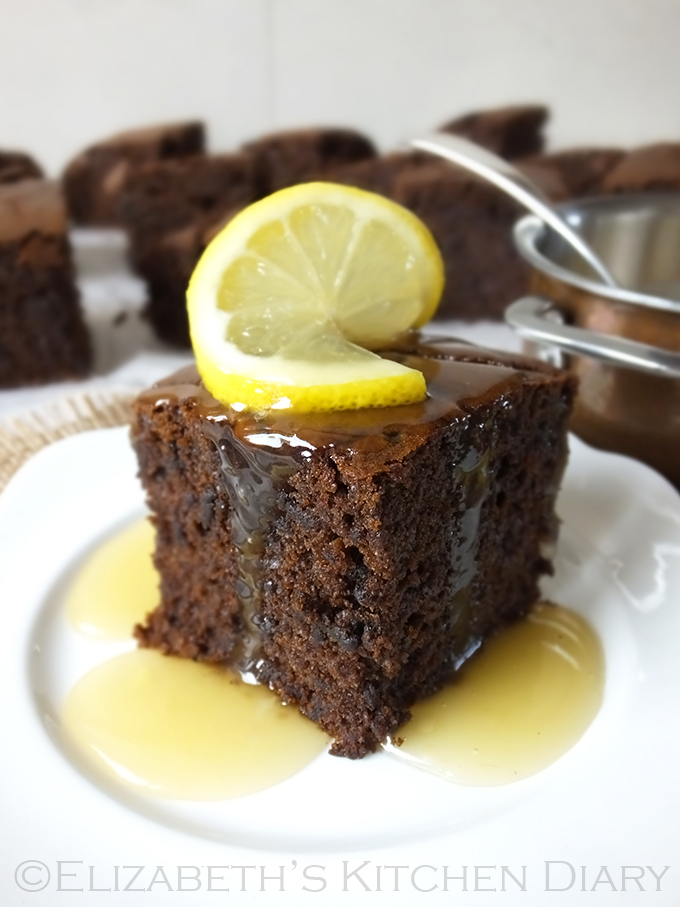 [cue: American-style nostalgia-inducing film music]
A mother and daughter are in the kitchen, sunlight streaming through the gingham curtains while blue jays and chickadees chirp outside the window. Chick-a-dee-dee-dee-dee-dee. The scents of rich, sugary molasses and the warmth of ginger and cinnamon waft through the kitchen. Parent and child laugh, cleaning up after a bonding baking session, the child licking the bowl clean while the mother does the washing up.
Mothering Sunday – a day of acknowledging and remembering our mothers, to cherish our childhood memories, and be thankful for all that our mothers did bringing us into and up in this world.
Giving birth is supposed to be one of the most magical, rewarding experiences a woman can have. For some, though, loving and nurturing one's own offspring does not come naturally.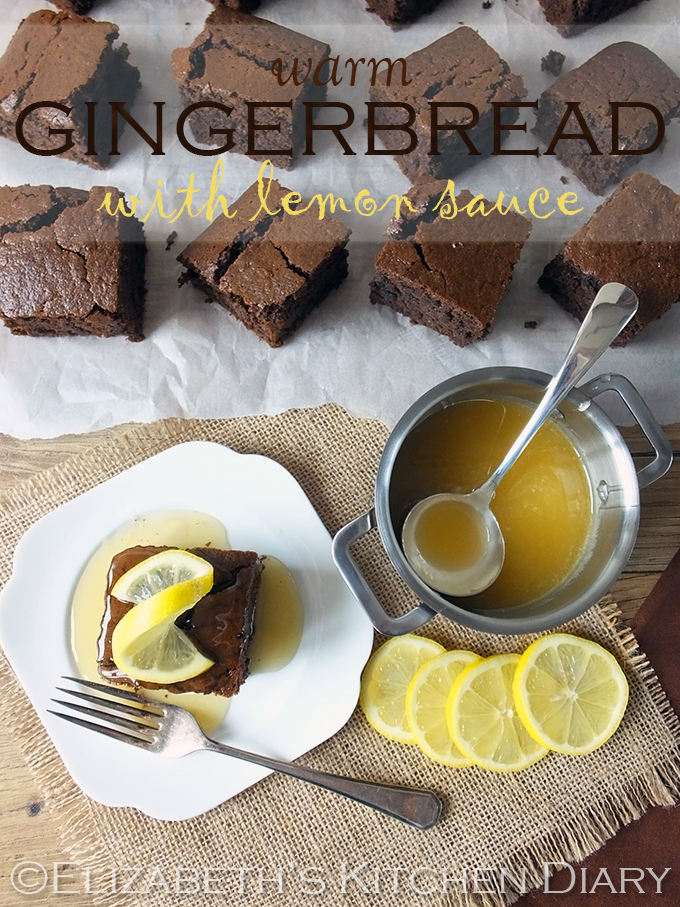 [cue: record scratching as the American-style nostalgia-inducing film music screeches to a halt]
Now, what really happened.
Sunlight streamed through the window (were there gingham curtains? I can't recall), the birds chirped outside and the scents certainly did waft through the kitchen, but the mother-figure is notably absent. She's sitting alone in a darkened room upstairs crying, or silently angry about something that had happened at some point in the previous 35 years. Grudges were held onto as if one would cease to exist if they were simply let go.
The gingerbread cake was made by the child, yes, and presented to the mother as a peace offering in the hopes of gaining the approval of a woman who, despite giving birth to two children, could not show love to the eldest of them, even if it was felt.
The child was an accident – the result of an unwanted teenage pregnancy, and she was raised never to forget that.
"Mum, I love you," the child would say.
"That's nice," came the disinterested reply.
So the child stopped saying it.
That child was me.
I was kicked out of my childhood home at aged 16 when I was legally old enough to be made homeless (I was a difficult child, you must understand). I've had to fend for myself since. Mother's Day always invariably opens these old wounds, the longing for the nurturing childhood I never had. I write this post now with the harsh words, "I should have aborted you," spat at me like daggers when I was a teenager, echoing, still, in my mind.
It's taken a lot of thought and trying to understand things over the years, but I bear no ill will now. We all have our own journeys to make through this short but precious life, and it's a waste of time to hold onto grudges. I learned a lot from my estranged mother, valuable lessons, intended or not.  I learned how to be self-sufficient, and how to use my stubborn-ness to my advantage and I learned how to forgive. I learned how to use a dry spaghetti stick to check if a cake is done or not. Most importantly I learned how to love my own children, and to let them know through hugs, kindness and thoughtful gestures as often as I possibly can. I do shout at them more often than I should, don't get me wrong, I'm not a perfect parent, but I do try, and my children do know they are loved (I asked the nearly 15 year old this morning to make sure!).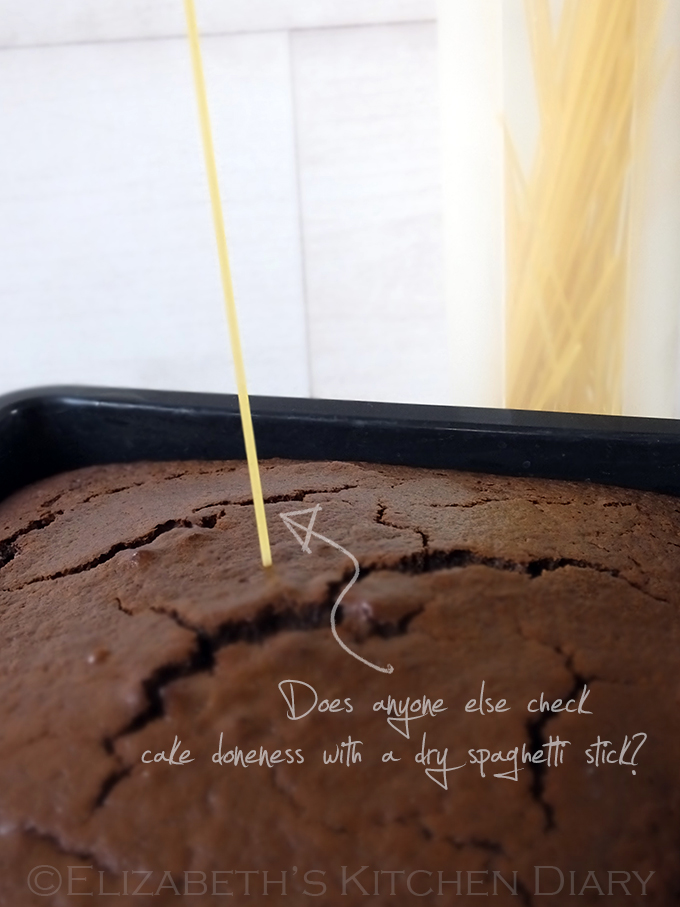 This gingerbread recipe is the first cake recipe I ever recall making. It was one of my firm favourites as a child, but not something I've ever made in my adult hood. Well, that's not completely true – after moving to the UK (where there is a decided lack of Crosby's molasses!) I attempted this recipe using Lyle's black treacle. Goodness me what a solid black lump it was! Inedible! So the recipe became forgotten in my notebook of handwritten recipes brought over from Canada.
Last year I discovered that equal proportions of golden syrup and treacle are a perfect Crosby's molasses substitute (do check out my old fashioned soft molasses cookies recipe!), and recently, when Beko asked me if I would be interested in participating in their Mother's Day Vintage Family Recipes project, this gingerbread recipe sprung to mind.
I honestly don't know where the original recipe came from, but I've included both the original and my UK adapted version for your perusal. The lemon sauce is something we never had at home, but rather, during village gatherings, pot luck dinners and whatnot, gingerbread with lemon sauce was something usually on the menu. The tart lemon really compliments the rich cake. Do try it – it really does work!
Excuse the cracks on the top of the cake – it's not supposed to look like that. I am still trying to get to grips with my brand new Beko oven (picked up along with a Beko fridge and a Beko freezer in the January sales this year!). It's a fan oven and I'm still trying to get used to the temperature and timings, given I've never owned a fan oven before. I have to say I am loving it though!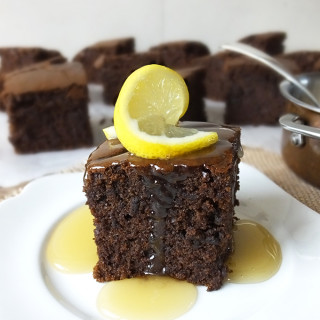 Warm Gingerbread Cake with Lemon Sauce
A rich, warmly spiced gingerbread cake recipe reminiscent of my childhood.
Print
Rate
Instructions
Preheat oven to 180 C/ 350 F. Grease and line a 9 inch square cake pan.

Cream together the butter and sugar until light and fluffy.

Beat in the egg until well combined.

Add the golden syrup, treacle and boiling water, and stir well.

Sift over the plain flour, bicarbonate of soda, salt and ground spices.

Stir until well combined (there should be no lumps of flour!).

Pour into the prepared cake pan and bake for 30-35 minutes, or until a skewer inserted in the centre comes out clean.

To prepare the lemon sauce, combine sugar, butter and lemon juice in a small saucepan and bring to the boil over a medium-high heat. Turn the heat down and simmer, stirring constantly, for five minutes, until the sauce thickens. Remove from heat and add the vanilla. Serve over slices of warm gingerbread cake.
Notes
This cake also tastes delicious cold, but if both the cake and sauce have cooled, spoon a bit of the sauce over a slice of cake and microwave for 15-20 seconds.
Linking up with a few food blogging challenges:
1. Recipe Clippings by Janice at Farmersgirl Kitchen
2. Let's Cook for Mother's Day by Simply Sensational Food
3. Family Foodies by Louisa at Eat Your Veg and Vanesther at Bangers & Mash
4. Love Cake by Ness at JibberJabber UK
5. Simply Eggcellent by Dom at Belleau Kitchen
6. Brilliant Blog Posts by Vicki at Honest Mum
OTHER GINGERBREAD RECIPES YOU MIGHT LIKE
Treacle Gingerbread Loaf by Tinned Tomatoes
Gingerbread Latte Layer Cake by Taming Twins
White Chocolate Jamaica Ginger Pops by Maison Cupcake
Easy Peasy Ginger Cake and Dark & Stormy Cocktail Cupcakes by Fuss Free Flavours
Sticky Ginger & Treacle Traybake by Jo's Kitchen
Rhubarb Ginger Cake by Fab Food 4 All
White Chocolate Gingerbread Lamingtons by Delicious, Delicious, Delicious
If you want to be kept up to date on my recipes, occasional craft tutorials, adventure stories and giveaways then please subscribe to my weekly newsletter; it gets sent out every Monday morning if there is new content. Your email address won't be passed on to anyone, you will never be spammed and you are free to unsubscribe at any time, no questions asked. Make sure you confirm your subscription or you won't receive the newsletter – if it hasn't arrived check your junk mail folder.
[wysija_form id="1″]
Elizabeth's Kitchen Diary was compensated by Beko for writing this post. All thoughts and opinions expressed are our own. This is a paid post. With thanks to ProWare Kitchen for the silver plated ladle and mini casserole dish samples pictured with the lemon sauce.