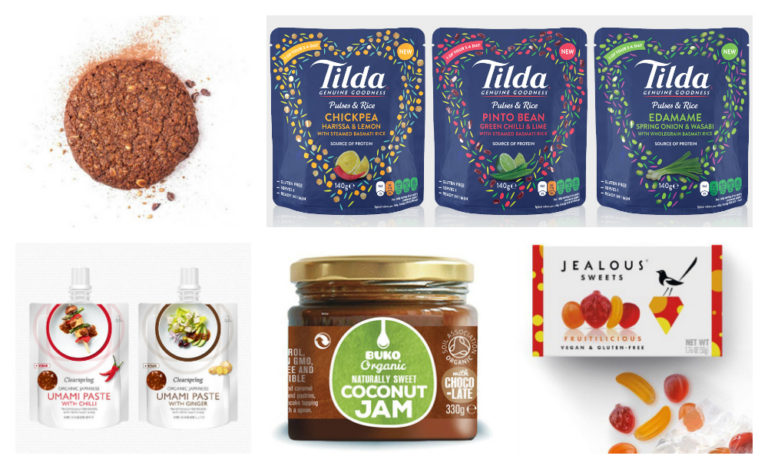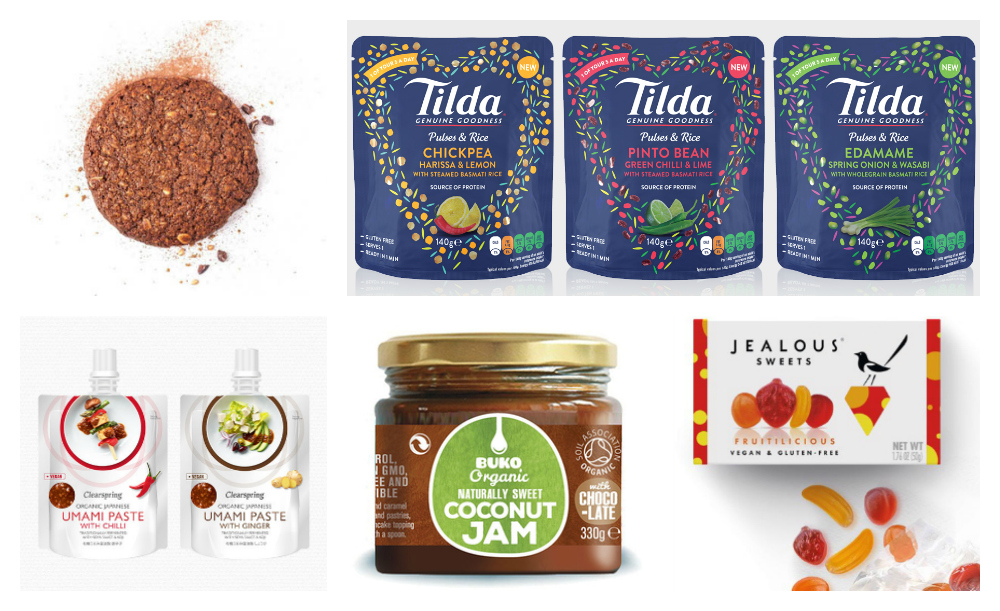 Welcome to the new quick review series on Elizabeth's Kitchen Diary! Each week I'll be sharing some of my favourite new products and other things I've been loving in a short, bite-sized post. Expect to find books, tv shows and new products in this series!
Mood Booster Cookies – Packed full of superfood goodness this packet mix from Superfood Bakery takes just minutes to whip up into a batch of delicious home made cookies. They're gluten free too!
Tilda Pulses & Rice – These individual portion sized packets of wholegrain basmati rice blended with pulses and seasonings are packed full of flavour. They only take a minute to heat up and they're great for weekday lunches.
Clearspring Umami Paste – Give your dishes that instant and unique savoury hit with these new umami paste packets from Clearspring. Not for the faint hearted (or small children!) these sachets add an instant umami (Japanese for deliciousness) to your stir fry, sauce or stew.
Buko Coconut Jam with Chocolate – Seriously chocolatey this coconut jam is superb served on pancakes, in porridge, or simply from the jar with a spoon! Made with only three ingredients: coconut milk, coconut nectar and organic cacao it's out of this world!
Jealous Sweets – These vegan and gluten free sweeties are full of natural fruit juices and free from any artificial colours and flavours. All the yum!
Elizabeth's Kitchen Diary was sent review samples of all the above products. This is not a paid post and all thoughts and opinions expressed are our own. With thanks to Freshly Pressed Beauty for the inspiration to start this series!