One winner – over £585 worth of prizes!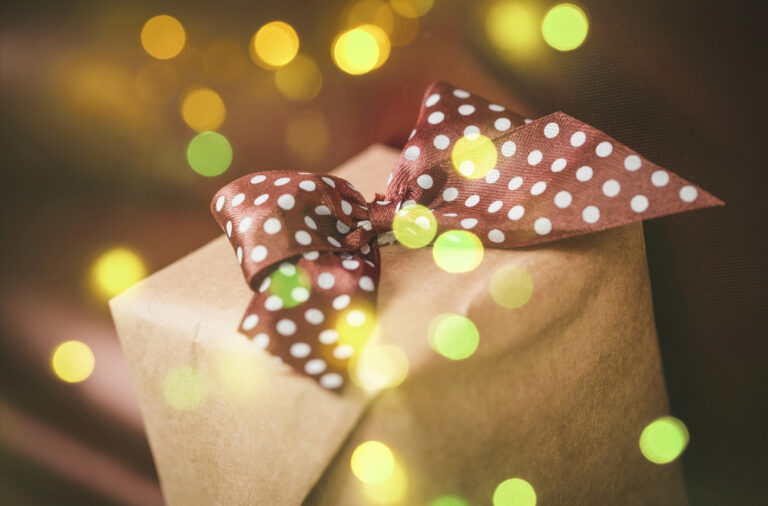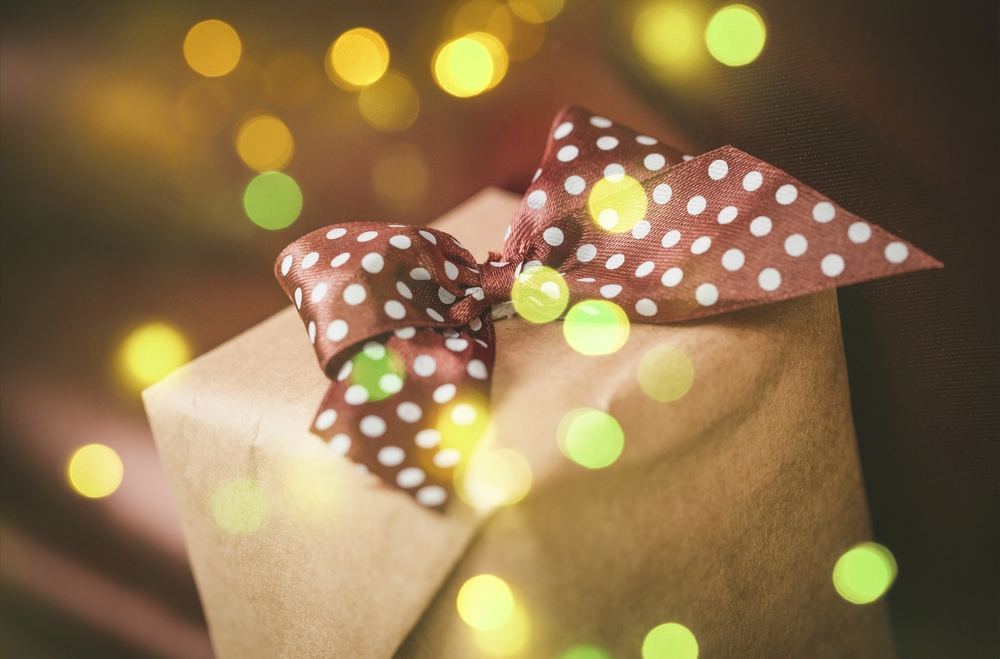 This week sees two significant milestones in my life. First, my blog turned five years old! I can't believe the time has gone by so quickly since I first started sharing recipe posts as a hobby (read: procrastination from university study!), to blogging, freelance writing and recipe development becoming my full time job.
Secondly, I turn 40 this week. As I type this I am in the final hours of my 30's and, if I am to be honest, I'm approaching this birthday with a degree of reluctance. I don't know why, but I am not keen on the whole idea of turning 40. I know I'll wake up on my birthday and things won't be any different than they were the day before, except I'll be a little bit older, but still…. heading into my fifth decade makes me want to squeeze out a few little tears.
So! To celebrate these events, because they are definitely celebration-worthy, I have reached out to brands I have worked with over the last five years to offer you this…. The Mega Blog Birthday Giveaway!
To enter, simply scroll to the bottom and enter via Rafflecopter. You'll have to leave a blog post comment to unlock the rest of the entry options. I'd love it if you left a comment to help cheer me up about this whole turning 40 thing. The more ridiculous the comment the better as I have a strange sense of humour. 🙂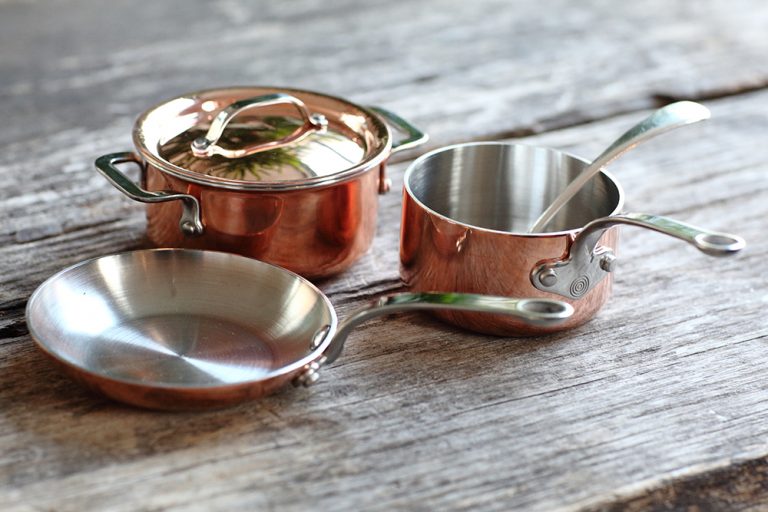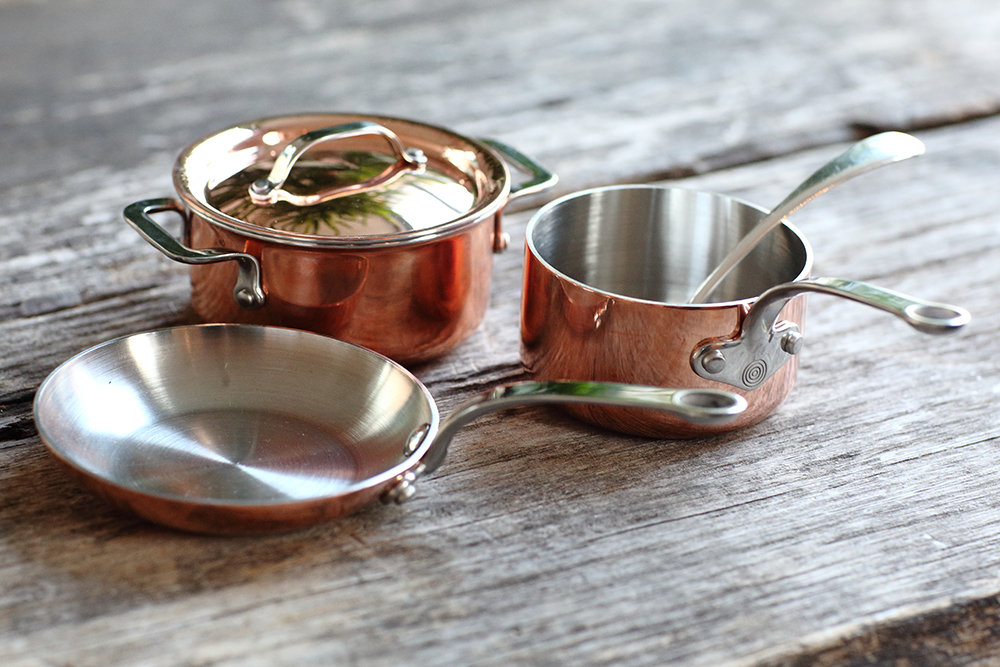 PROWARE KITCHEN MINI PAN SET WITH MINI LADLE
I have been using the ProWare Kitchen Copper Tri-Ply pots and pans set in my kitchen since the summer of 2013 and I honestly, hand on heart, love this entire range to bits. The copper exterior of my set has aged beautifully over the years (I've never brought them back to their original shine, preferring the aged copper look), while the stainless steel cooking surfaces are still just as good quality as the day they arrived.
I've worked with many different pots and pans brands over the years and have noticed that over time that non-stick surfaces eventually flake off, handles loosen and fall off, or the pans warp (if you drop them!), but the ProWare range – impeccable, still, and they've been well used – daily! It's well worth the investment.
ProWare have kindly offered one of their mini pan sets with a mini ladle worth £83 for this mega blog birthday giveaway. This includes their Copper Tri-Ply 9 cm Mini Pan £19; their Copper Tri-Ply 10 cm Mini Casserole £29; their Copper Tri-Ply 12 cm Mini Frying Pan £17 and their silver plated stainless steel Mini Ladle £16.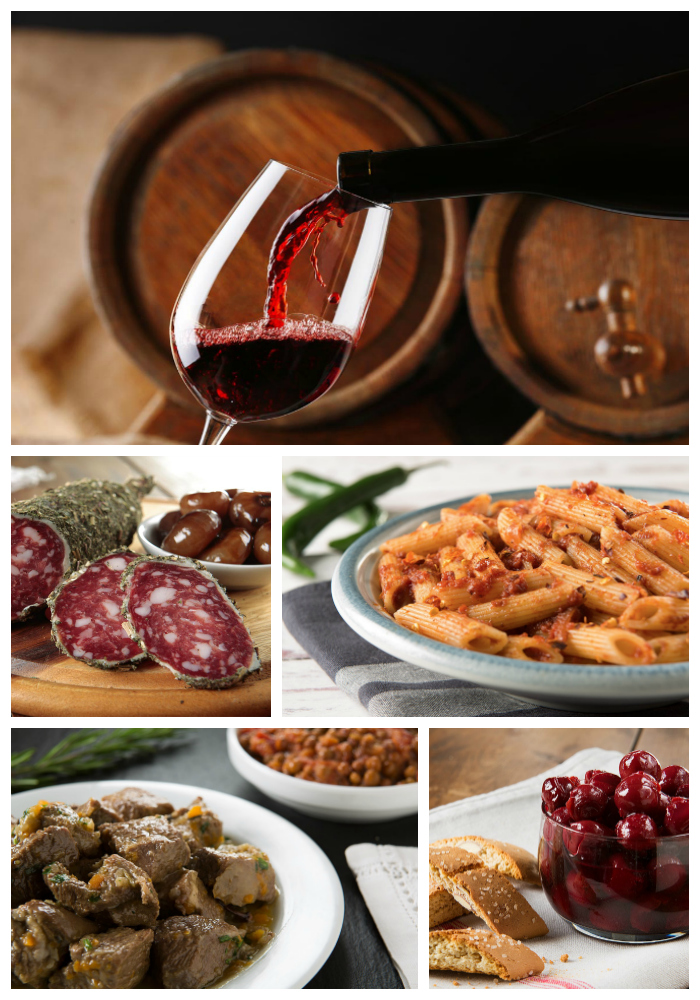 FINE ITALY – THE TUSCAN MENU
I have been on a culinary tour of Italy over these last few months, sampling the various menus from Fine Italy. I have been saving this one, the Tuscan Menu, for my 40th birthday celebrations. Each menu delivery comes with everything you need to prepare a complete four course meal for four people, with wine, without having to add any other ingredients. It's packed into a fantastic wooden crate too, with the Fine Italy logo burned onto the outside.
Cooking instructions are very simple, meaning I can take the day off in my kitchen on my birthday and have my husband and children prepare a dinner of the finest regional specialities from the Tuscan region of Italy.
Fine Italy have very kindly offered one of my readers the chance to enjoy this menu too.
For the starter you will enjoy sun dried tomatoes and black olive pate on olive oil bruschetta along with pork salami cured in hemp leaves. For the first course, penne pasta with a spicy arrabbiata tomato sauce. For the second course, slow cooked Chianina beef; the best meat in Tuscany prepared to a traditional recipe. For dessert, almond biscotti and cherries in Fresia wine syrup. To serve throughout the meal, Tuscan wine: a classic Chianti Classico red. RRP £54.78
If a four course meal is too much you can now order a main with a dessert from only £3.49 per person. Visit their website to find out more.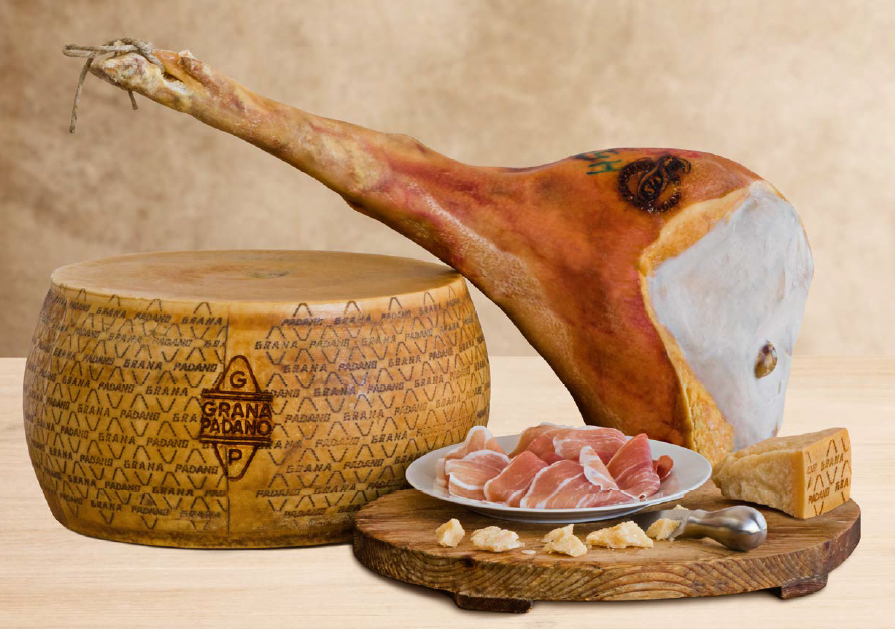 GRANA PADANO CHEESE AND PROSCUITTO DI SAN DANIELE
Did you know that Grana Padano cheese was invented by Benedictine monks who wanted to find a way to preserve surplus milk? Dating back to 1100 AD its quality reputation quickly spread and it was served at both Renaissance banquets held by princes and dukes as well as being a main source of nourishment for people in rural areas.
Proscuitto di San Daniele is cured in San Daniele del Fruili where the sea breeze off the Adriatic meets the winds from the Alps, the morainic hills curb humidity and the Tagliamento river regulates the temperature. This results in the perfect microclimate to preserve the thigh meat of selected Italian pigs.
Using only sea salt and traditional techniques dating back for centuries, the result gives us a prosciutto
that is delicate to the taste and so soft to palate that it melts in the mouth. Its aroma grows more persistent as maturing progresses.
Both Grana Padano cheese and Proscuitto di San Daniele have been recognised by the European Union as Protected Designation of Origin (PDO) products since 1996, and they have kindly offered one of my readers the chance to win one of their taster gift boxes worth approximately £10.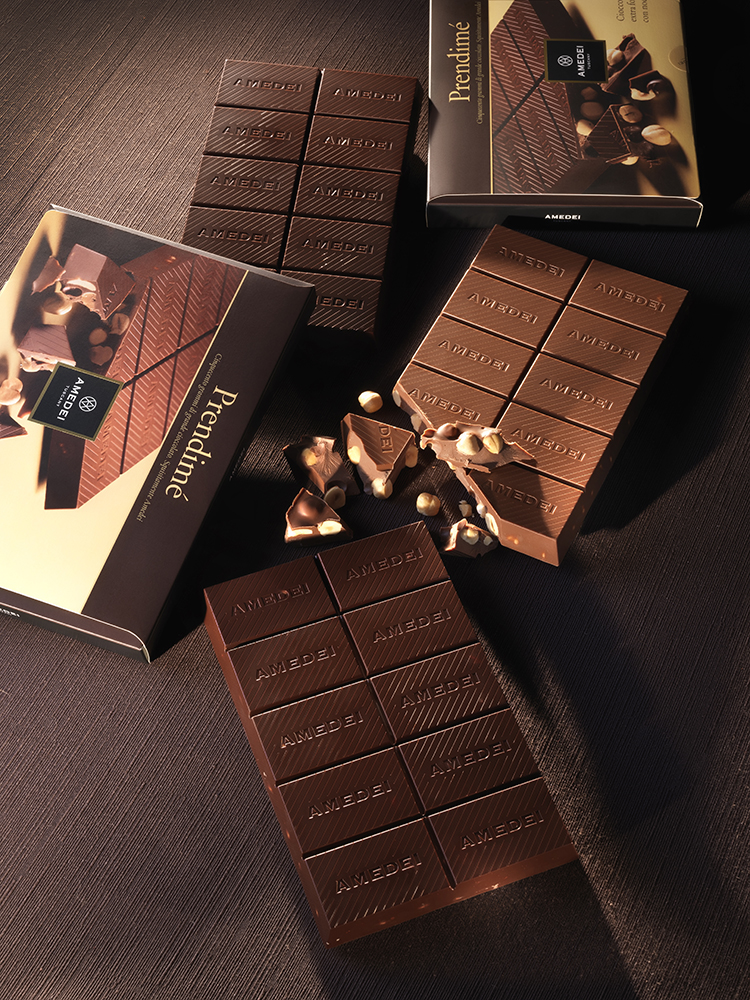 PRENDIME BAR FROM AMEDEI TUSCANY
Amedei Tuscany, founded in 1990, was born from Tuscan-born Cecilia Tessieri's vision and love of chocolate. Cecilia has embarked on a mission to make Italian chocolate the most exquisite chocolate possible. After a number of apprenticeships between France, Belgium and Germany and having always had a desire to find the world's best cocoa beans and a continual search for perfection has resulted in her being the only woman in the world to hold the renowned title of Maitre Chocolatier, and producing the six-time winner of the Academy of Chocolate's Golden Bean award.
Amedei chocolate has received cult-like status amongst chefs and chocolate aficionados, especially considering it is one of the only Italian chocolate companies to have control over the entire production line, from cocoa bean to the finished product. Amedei chocolate is not only delicious, it is pure and as healthy as chocolate can be. Cecilia has managed to eliminate the use of soy lecithin and conservatives.
Amedei is available online and at Fortnum & Mason, Liberty's, Selfridges and Harvey Nichols.
They have very kindly offered one of my readers the chance to win their Prendimé Bar – a 500 gram slab of chocolate the size of a computer keyboard – perfect for smashing into pieces and sharing at the dining table (or not!). RRP approximately £25.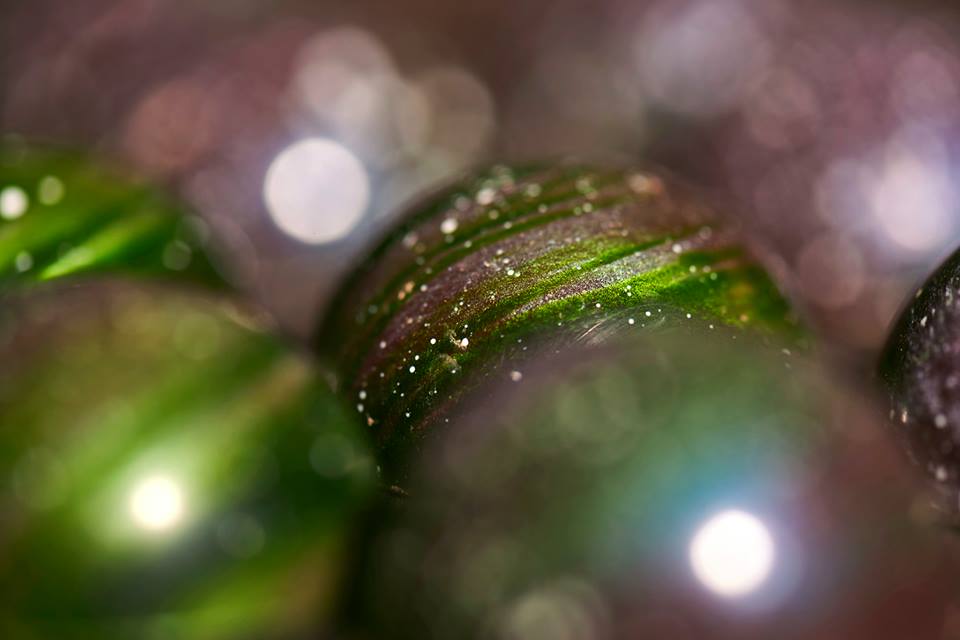 MIRRIE DANCERS CHOCOLATE BOX
Mirrie Dancers is a new quality chocolatier based on our wild and remote Shetland Islands, run by my friend Dave Williams. Locally, the Northern Lights are known as the Mirrie Dancers and this chocolatier aims to capture their magic in the palm of your hand. A wide variety of delicious flavours are currently available, with more being added regularly.
For the Christmas season he's come up with some rather fantastic chocolate ideas including some festive chocolate Christmas baubles, and then there's his very popular 'chorcas', Belgian chocolate orcas. If you're looking for a unique gift idea this Christmas season this would work perfectly.
Mirrie Dancers have very kindly offered a box of 12 northern lights-inspired chocolates worth £12 as a prize.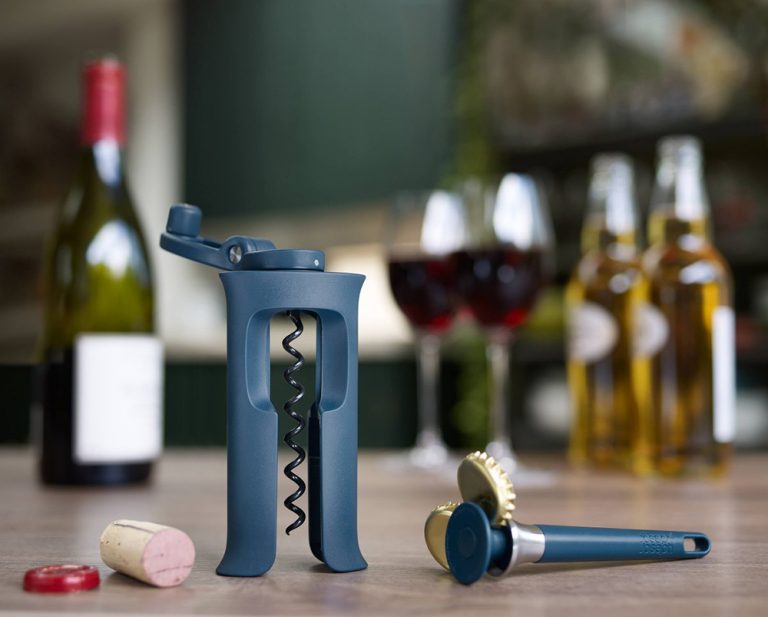 BarWise™ Bottle Opener Gift Set from Joesph Joesph
BarWise™ is a stylish range of innovative bar tools from Joesph Joesph that revolutionises the way you open bottles. The intuitive design of each product makes opening capped or corked bottles far easier than with conventional openers.
The easy-to-use design of their BarWise™ Corkscrew makes removing corks from bottles a doddle. Simply push the corkscrew down onto the neck of the bottle, grip the sides and wind the handle clockwise to drive the screw into the cork. Continue winding and the cork is removed effortlessly, without the need to lever or pull it out like a conventional corkscrew. It also features integrated twin foil cutters.
Their handy Magnetic Bottle Opener features a unique 360° stainless-steel opening edge that means you can prise off bottle caps from any angle. Once off, the magnetic head can hold up to 4 bottle caps at a time.
This BarWise™ Bottle Opener Gift Set from Joesph Joesph retails for £20.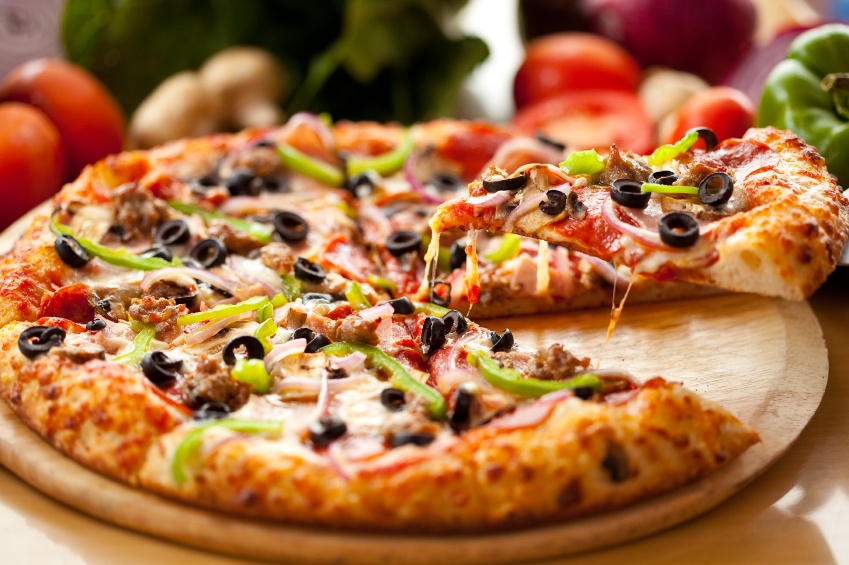 DINNER AT PIZZA EXPRESS
I get invited to all sorts of fantastic events all over the UK, and even further abroad. Seriously, I was invited to an event in New York once! Unfortunately, living as remotely as I do transportation costs (and the time it takes) are prohibitively expensive so I have to regretfully decline nearly all of these invitations.
I recently received an invitation to taste test the new Christmas menu at my nearest Pizza Express. Unfortunately, said venue is 218.1 miles away, with most of those miles being open sea. So, Pizza Express have kindly offered for one of my readers to go in my place!
This Christmas, Pizza Express has well and truly mastered the art of indulgence. Their delicious Porchetta Natale Romana pizza boasts a succulent pulled, seasoned hog roast topping with a sage and onion rosemary herb stuffing while their Cauliflower Cheese and Cauliflower E Carne Cheese Romana pizza recipes put an unexpected twist on traditional winter comfort foods. For sweet toothed dough lovers, Snowball Dough Balls are by popular demand and to wash it all down, sample the sumptuous Mulled Sloe Gin.
Pizza Express have very kindly offered my readers to win a £50 voucher for their nearest Pizza Express restaurant, although by the time this giveaway ends their Christmas menu may be finished, but still… free pizza!
In the meantime, why don't you play their #shakethetree game on messenger – you might win a prize!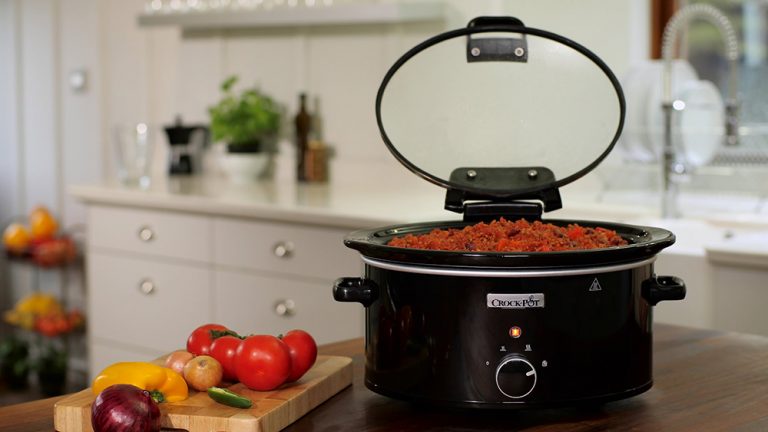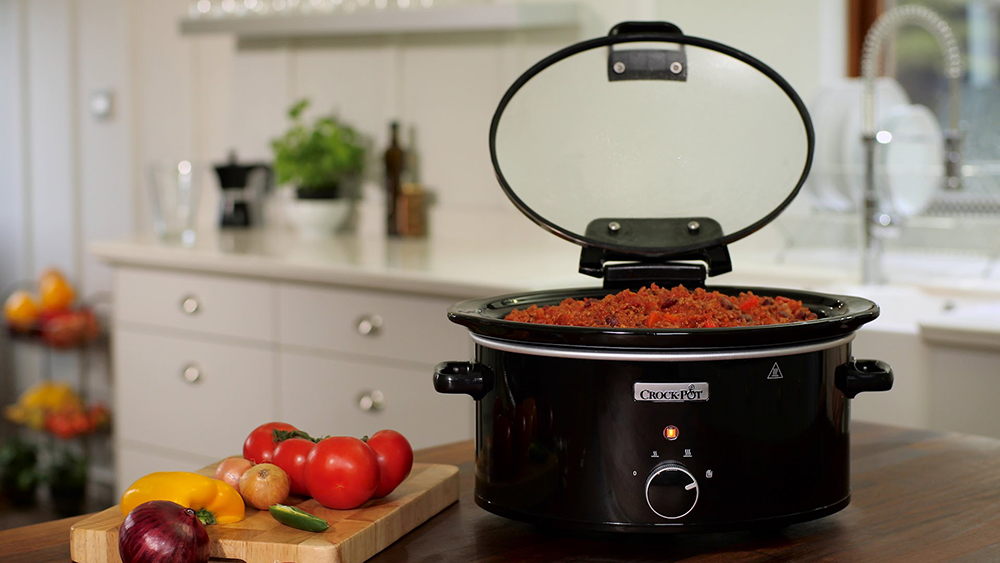 5.7 LITRE CROCK POT
I use my Crock Pot, a lot. I find it's the perfect kitchen appliance for slow cooking tougher cuts of meat, and especially those strange little flappy bits of Shetland lamb that somehow end up in my freezer every year (I buy a lamb for the freezer and that's always the last bit to be cooked).
Crock Pot have very kindly offered one of their new 5.7 litre slow cookers as a prize to one of my readers. This new model has the lid attached so you don't have to worry about condensation dripping onto your countertop when your meal is ready, it simply falls back into the bowl.
Their larger bowl is ideal for larger families with busy lifestyles – effortlessly feeding 5-6 people. Simply place all the ingredients in, select high or low and get on with your day. Your meal will be ready when you return and you can serve it straight from the slow cooker bowl! Win! RRP £35.99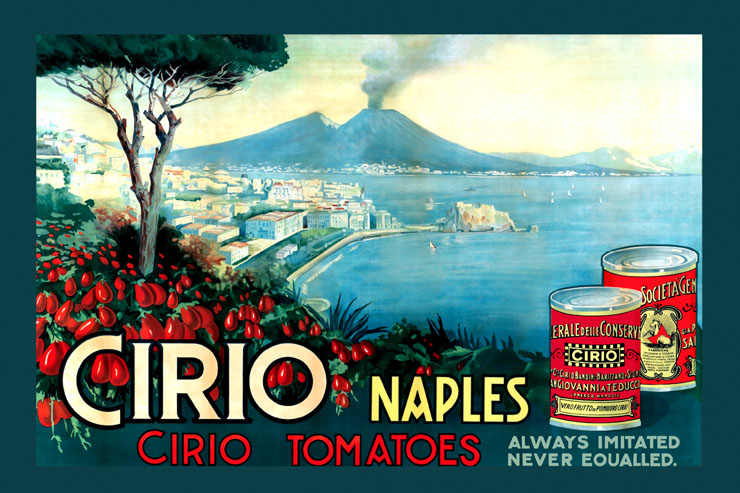 CIRIO TOMATO GOODIE BAG
Hhrrrmm…. there appears to be a bit of an Italian theme going on here! I've been cooking with Cirio tomatoes now for quite some time. I confess, before I tasted the wide variety of tinned and jarred tomato products from Cirio I would only cook with the lower end supermarket range.
That was until I learned the difference that quality makes to home cooking, and I'm a firm Cirio convert now. My favourite? Their pomodorino cherry tomatoes. Heavenly!
Cirio have very kindly offered a goodie bag of their products for this mega giveaway including: 1 x tin Cirio chopped tomatoes; 1 tetra pack Cirio chopped tomatoes; 1 x jar of Cirio passata; 1 x tin Cirio peeled plum tomatoes; 1 x tin Cirio Filetti tomatoes; 1 x tin Cirio Datterini tomatoes; 1 x Cirio keyring; 1 x Cirio trolley disc; 1 x Cirio apron and 1 x Cirio shopper bag with an approximate value of £20.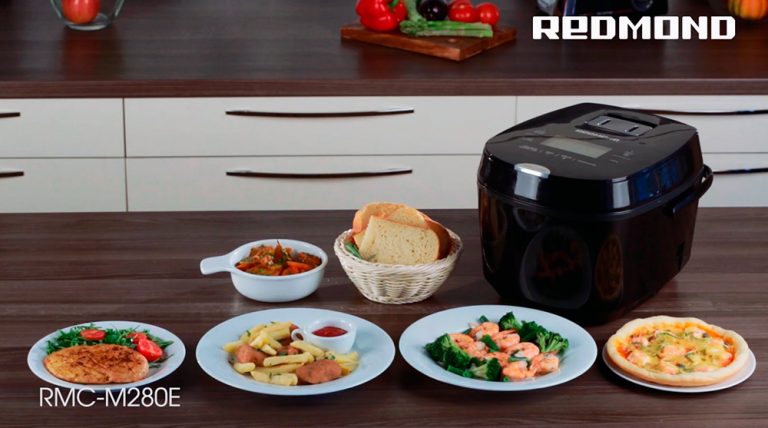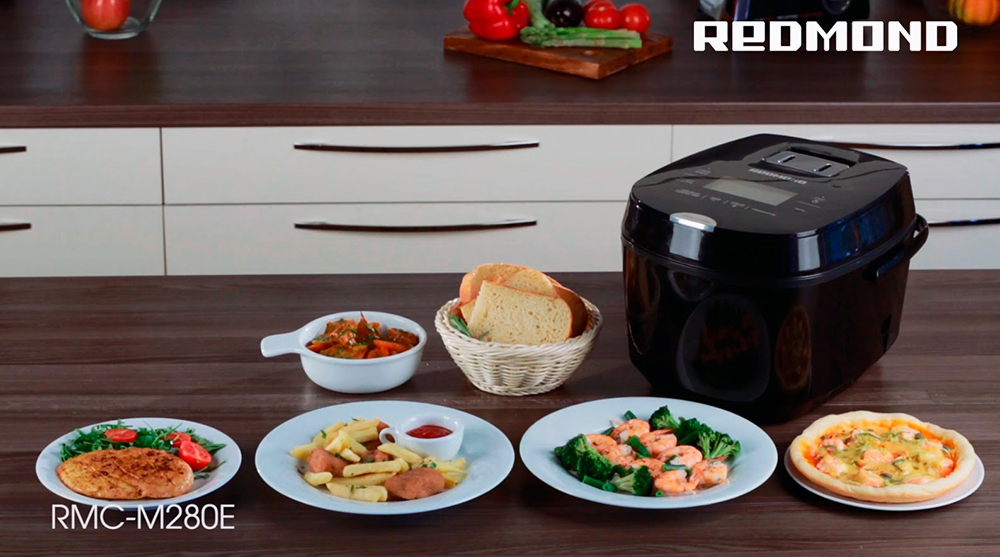 REDMOND MULTICOOKER RMC-280E
This innovative product – the multicooker REDMOND RMC-280E – was introduced into the European market in 2014. This irreplaceable kitchen helpmate can save you time and money, replacing a whole range of kitchen appliances such as a stove, oven, slow cooker, steamer, bread maker, deep fryer, yoghurt maker and many others.
I've been working with one of their older models for a few years now (currently on a pre-Christmas offer for only £33!) and I'm really impressed with the versatility of the product, as well as the ease of storage. You can quite literally cook anything in these multicookers – the perfect kitchen appliances for smaller kitchens, or even for caravans.
This particular model comes equipped with 51 cooking programmes, time delay and keep warm functions, a five litre non stick ceramic bowl and a programmable choice of time and temperature settings from 35 – 175 C.
It also comes with a cookbook developed by Redmond chefs, with 100 delicious recipes from European cuisine. RRP £175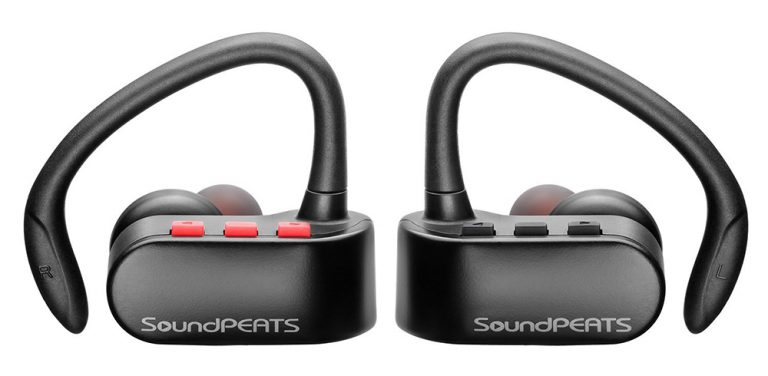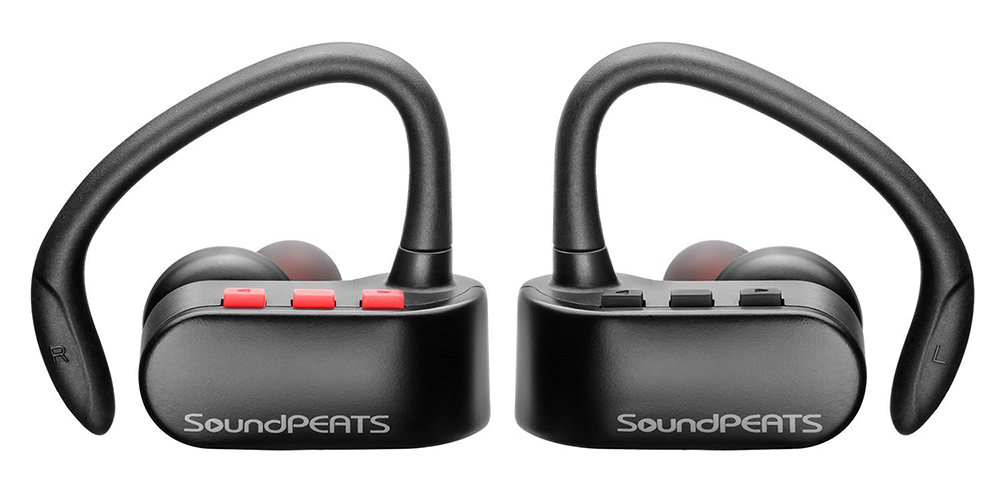 SoundPEATS True Wireless Earbuds Bluetooth V4.2 Twins Stereo Sound Headset
I like to listen to music while I'm working or cooking away in my kitchen. Everyone puts on Marilyn Manson or System of a Down when they bake a cake, no? Over the years I've reviewed several SoundPeats products including some of their earlier wireless headphones and (my favourite) their portable P2 bluetooth speaker (£15.99). This speaker has come in handy outside of my kitchen recently as our car stereo has decided to randomly switch on and off, constantly, draining our car battery, so it's had to be disconnected. Trips into town are now made musical through this speaker and my iPhone play list.
SoundPEATS have kindly offered one of their newest wireless bluetooth headsets as a prize to celebrate this month. The SoundPEATS True Wireless Earbuds Bluetooth V4.2 Twins Stereo Sound Headset means no more cables getting trapped in your clothes or on things while you move about, and the bluetooth technology ensures crystal clear sound and stable connectivity.
I haven't yet tried these myself (my set are currently on their way), but given how impressed I've been with their other products I'm sure these won't disappoint. I'm planning on giving them to my teenage son for his Christmas present as he seems to like to plug himself in when he does the washing up. RRP £59.99


CHOCOLATE GIFT BOXES
Escapade PR have offered to send out one of each of the Malteser Gift Boxes, Mars and Snickers Gift Boxes and an M&M's Large Gift Box.
The Maltesers gift box contains: three bags of Maltesers, two Maltesers Treat Bags, four Maltesers Teasers Bars and a box of Maltesers. RRP £13 from Next.
The Mars and Snickers Gift Box contains: three Mars bars, three Mars Duo bars, three Snickers bars, three Snickers Duo bars and a Mars Funsize pack. RRP £13 from Next.
The M&M's Large Gift Box contains: three bags of M&M'S Chocolate, a bag of M&M'S Crispy, two bags of M&M'S Peanut, an M&M Peanut Treat Bag, an M&M Chocolate Treat Bag and an M&M Crispy Pouch. RRP £13 from Next.


WONDERFUL ALMONDS & PISTACHIOS
In the San Joaquin Valley in California, the warm days and cool nights work in harmony with the region's naturally rich soils to create perfect growing conditions for the perfect snack — nuts that are heart-healthy and a good source of fiber, loved by consumers around the globe.
Wonderful Pistachios & Almonds is the world's largest grower and processor of almonds and pistachios; in tandem with their Grower Partners, they farm 125,000 sunny acres that deliver 450 million pounds of nuts.
Their speciality crops are grown, processed and marketed under one entity: Wonderful Pistachios & Almonds, ensuring the finest quality every step of the way — from their trees to our hearts.
They have offered two packets of almonds and two packets of pistachios as part of this giveaway prize. Approximate value: £8.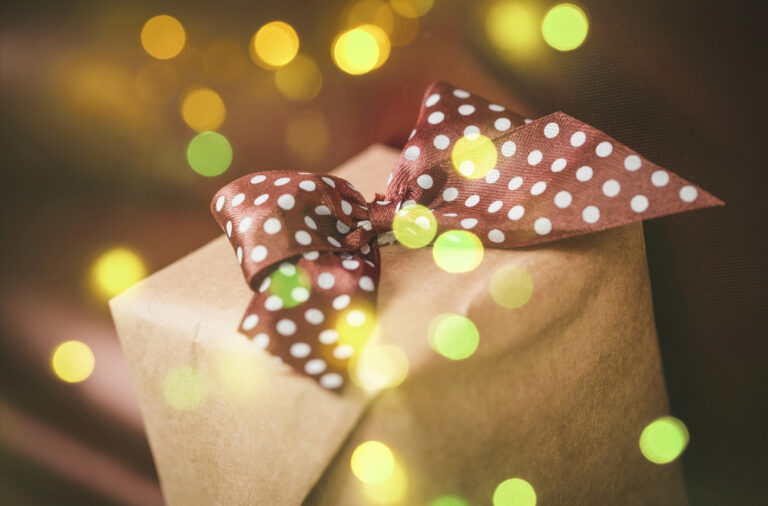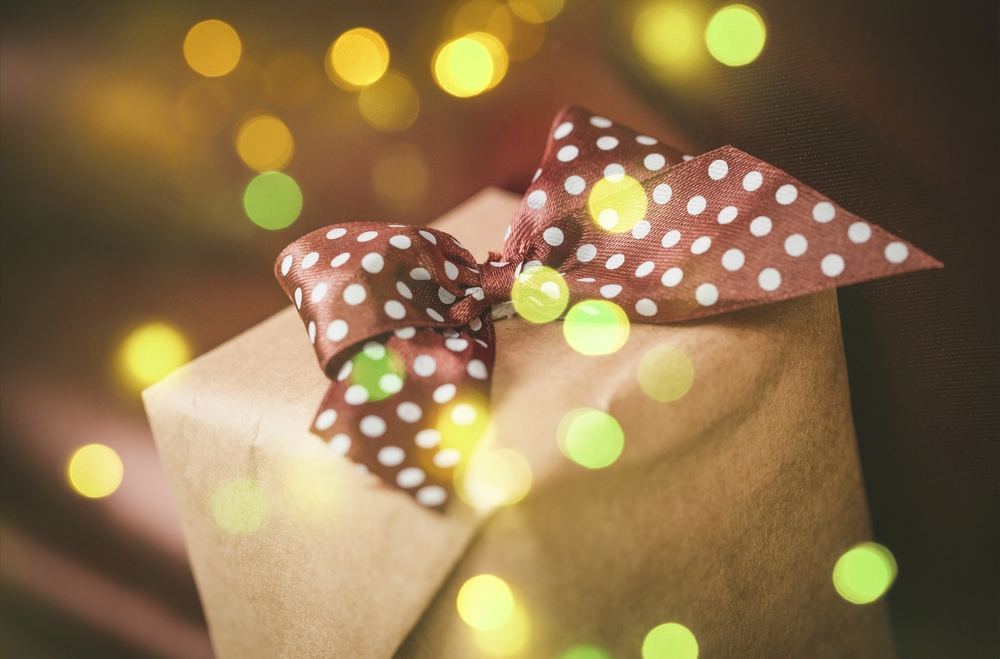 MEGA BLOG BIRTHDAY GIVEAWAY
To celebrate my blog (and my own!) birthdays, all of the above clients have offered to provide giveaway prizes for a total prize value of over £585! Prizes include: a ProWare Kitchen Mini Pan Set + Mini Ladle RRP £83; the Tuscan menu from Fine Italy RRP £54.78; a Grana Padano and Proscuitto di San Daniele gift box worth £10; a box of Mirrie Dancers chocolates worth £13; a BarWise™ Bottle Opener Gift Set from Joesph Joesph RRP £20; a £50 voucher for Pizza Express; a 5.7 litre Crock Pot worth £35.99; a Cirio Goody Bag worth £20; a Redmond Multicooker worth £175; a pair of SoundPEATS headphones worth £59.99 and a snack goodie bag from Escapade PR worth approximately £10 Edit: this has been upgraded to three chocolate gift boxes and four packets of Wonderful Almonds & Pistachios worth £47. EDIT 2 – Amedei Tuscany are also giving away one of their Prendime Bars worth £25!
Simply fill out the Rafflecopter entry form below to enter!
HOW TO ENTER
For your chance to win the Mega Blog Birthday Giveaway worth over £585 enter using the Rafflecopter form below. Come back and tweet about the giveaway every day for more chances to win!
TERMS & CONDITIONS
This giveaway is open to UK entries only. Entrants must be age 18 or over. The winner will need to respond within 30 days of being contacted; failure to do this may result in another winner being selected.
The prizes are offered and provided by each of the individual companies listed above. The prize is to win the Mega Blog Birthday Giveaway worth over £585. There is no cash alternative and the prize is not transferable.
There is no entry fee and no purchase is necessary to enter this giveaway.
The promoter (Elizabeth's Kitchen Diary) reserves the right to cancel or amend the giveaway and these terms and conditions without notice.
Entry into our giveaways will be deemed as acceptance of these terms and conditions.
If you need some help using Rafflecopter, here's a quick clip to show you how. Rafflecopter will pick the winner at random from all the entries received. I will be verifying entries. Any automated entries or those who have claimed they have made the mandatory blog post comment and really haven't will be disqualified. It's mandatory! Please make sure your comment is eight words or longer or Google views it as spam and this negatively affects my spam score. All entries with comments fewer than the mandatory 8 words will be disqualified and deleted.
Closing date is midnight (that's 00:00 hours, 12 am on Sunday night/Monday morning) on Monday 2 January 2017 (GMT). The winner will be announced shortly afterwards.
SHARING WITH SOME BLOGGING LINKIES
Dream & Sparkle by Sparkles at Midnight
Disclosure: this is not a paid post, although Elizabeth's Kitchen Diary has received review items from all of the above companies over the course of the last five years.