Tasty Bite invites you to join them on a culinary adventure across authentic Indian and Asian cuisine. Here, we try their new range of Indian dishes launched in Tesco in ASDA in July 2019 – curry in just 60 seconds! This post has been sponsored by Tasty Bite. All thoughts and opinions are my own.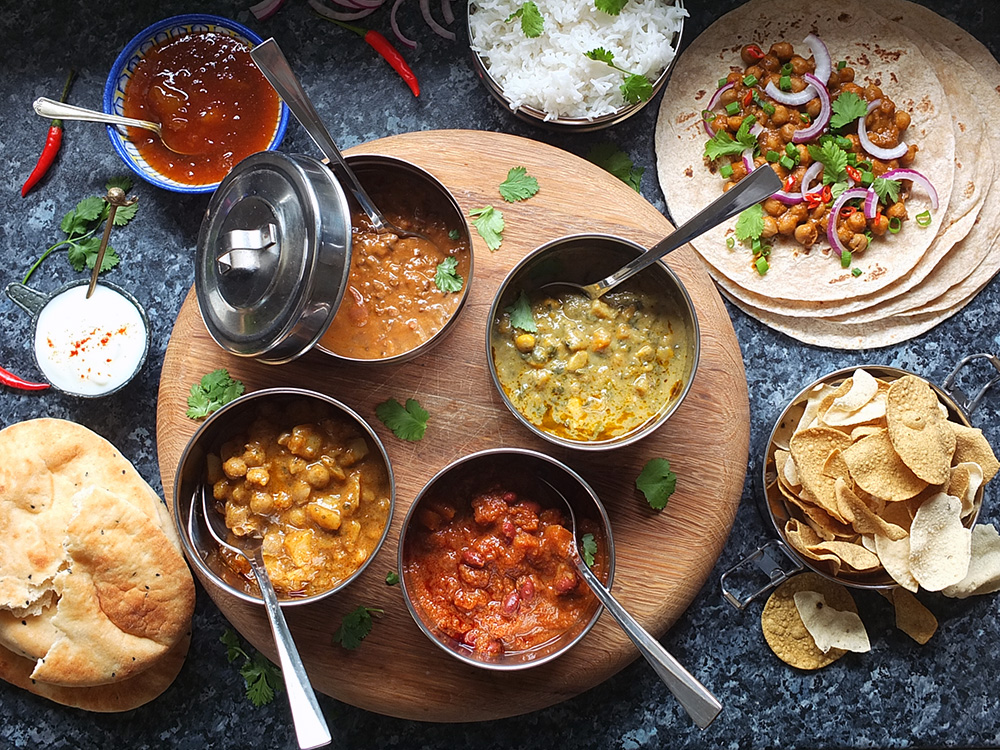 A culinary adventure with Tasty Bite
I absolutely love Indian curry, and I love sitting down with my friends and family to share an Indian themed meal together. You know, what kind of meal I mean: several different dishes of varying degrees of heat (and a side of cooling yoghurt, just in case!), plenty of fluffy rice, naan bread to soak up the sauces and of course, don't forget the pappadoms and mango chutney.
However, I don't always have the time to spend preparing a range of dishes for these gatherings – anyone who has cooked an authentic Indian meal from scratch will know how many ingredients and how much time it takes to get everything done just right.
Just imagine if you could have a full spread, perfect for a dinner party, in just a matter of minutes.
Tasty Bite offers just that! With a delicious range of vegetarian Indian curries which can be heated in just 60 seconds in the microwave, you can be taken away on a culinary adventure without any of the work and at the fraction of the cost of making it from scratch or ordering in a takeaway.
Tasty Bite – a perfect Indian curry in 60 seconds!
Not only do the Tasty Bite pouches make for effortless dinner parties, but they also make for a rather quick and easy lunch. Simply reheat and fill a roti or tortilla with your favourite curry, top with some salad and a drizzle of yoghurt and enjoy!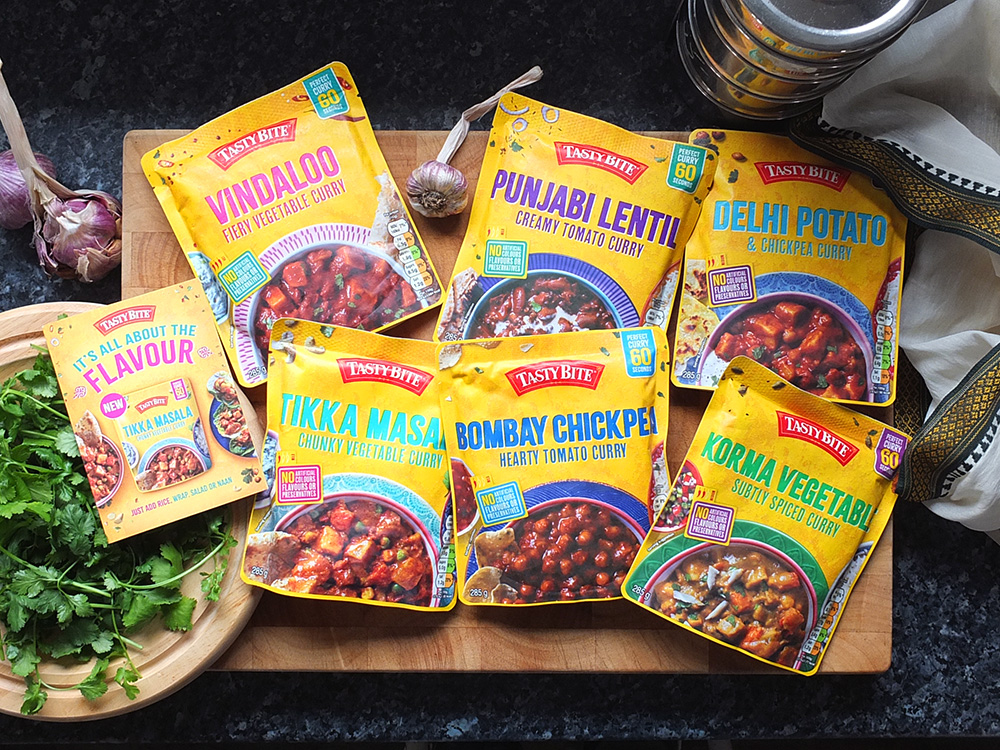 About Tasty Bite
Tasty Bite was launched in 1995 with an original range of 5 ready-to-eat Indian curries. Now, their range has become more widely known in the UK with six different delicious curries ready in just 60 seconds.
The Tasty Bite goal: to create real food with authentic flavours for foodies, without the hassle of consumers having to buy a long list of ingredients. They use a range of 75 spices, 75 vegetables, 42 grains and 10 dried fruits in their products, and some of them are grown on their 23-acre farm in Pune, India.
Tasty Bite curries contain no artificial flavours, additives or preservatives, and they have a shelf life of 18 months, so it's a good product to stock up on!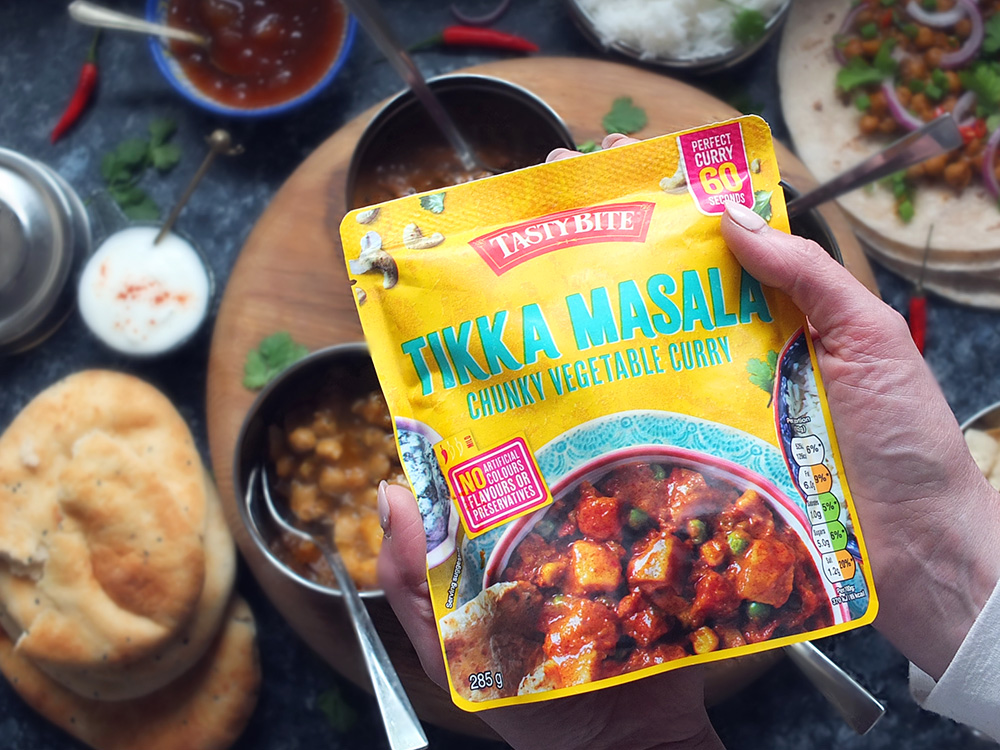 Tasty Bite: New Range of Authentic Indian Curry Flavours
Tikka Masala – Chunky Vegetable Curry
A vegetable medley simmered with cashews in a deliciously creamy masala sauce.
Serving idea: wrap this curry up in a warm naan, flatbread or tortilla. Top with your favourite fresh vegetables and coriander leaves for extra flavour.
Soft lentils and red kidney beans slow-cooked in a creamy tomato sauce with onions and a blend of spices.
Serving idea: grab a bowl, fill it with rice, grains, fresh chopped vegetables and top it with a ladle of warming lentils.
A fresh vegetable medley of potatoes, carrots, corn and onions in a sweet and savoury coconut sauce.
Serving idea: customise your korma with some of your favourite vegetables and rice to create a perfect comforting bowl at the end of a long day.
Vindaloo – Fiery Vegetable Curry
Chunky diced vegetables simmered in a rich tomato-based sauce with just the right balance of sweetness and heat.
Serving idea: load up your bowl with curry, quinoa, salad and plenty of roasted vegetables.
Slow-simmered chickpeas in a delicious blend of onions, tomatoes and aromatic spices.
Serving idea: make Indian tacos and wrap your chickpeas in a warm roti with a sprinkling of salad.
Slow-cooked potatoes and chickpeas with onions and spices in a robust tomato sauce.
Serving idea: make a veggie bowl with curry, pickled cabbage, radishes and fresh greens.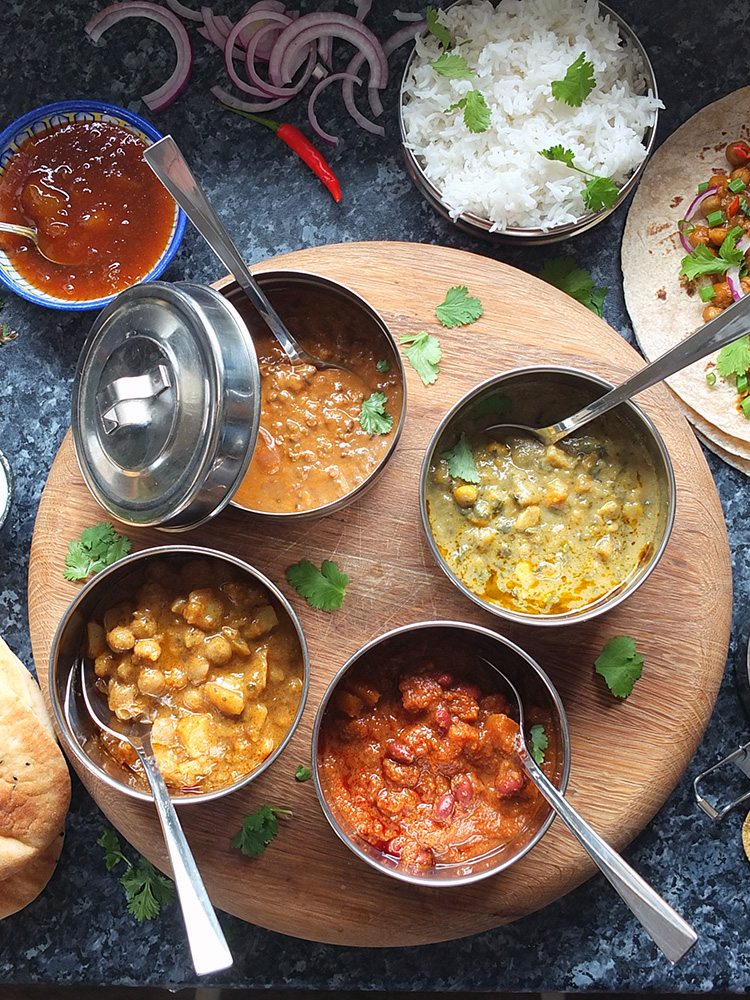 Where to buy Tasty Bite
Look out for Tasty Bite pouches in the rice/curry section of your local Tesco and ASDA. Each 285-gram pouch retails for £1.99 but is currently on promotion in ASDA and Tesco for £1.50.
In the Lerwick Tesco store, you can find Tasty Bite on the top shelf above the jarred curry sauces.
How to prepare Tasty Bite
simply tear open the corner of the pouch and microwave for 60 seconds, or;
add the pouch contents to a pan and warm through.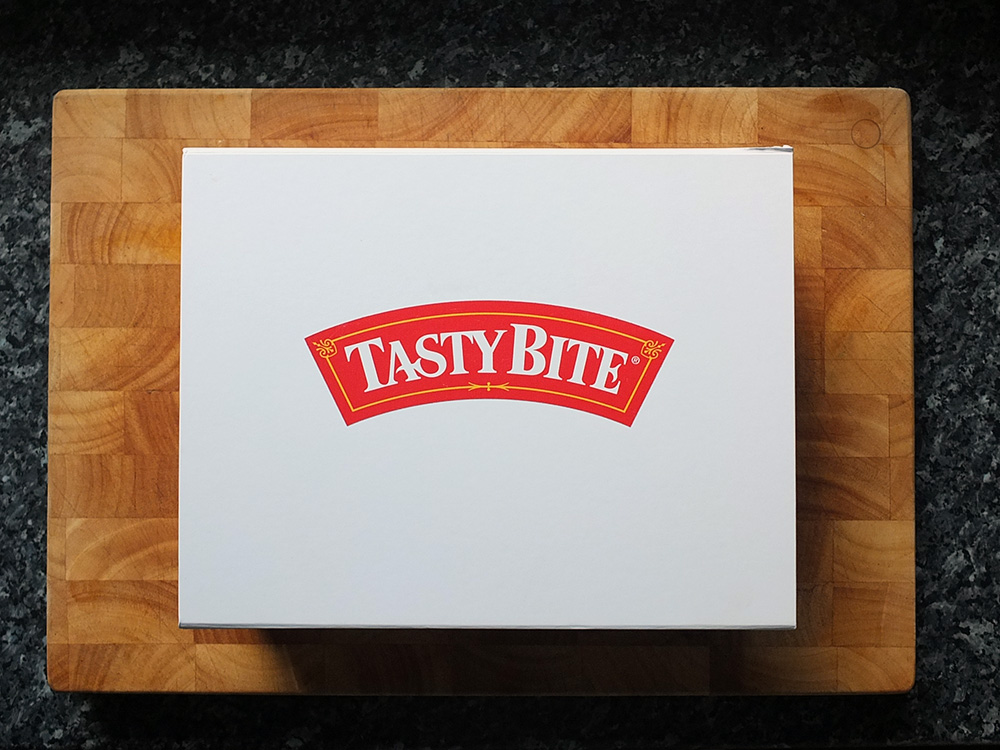 Shopmium Cashback Campaign
Have you heard of Shopmium? It's a free app that enables you to access exclusive offers on everyday brands found in the supermarket. As a user, you simply buy the featured product from your nearest store, take a picture of your receipt and get up to 100% cashback paid directly into your PayPal or bank account!
Offers in the app change weekly as Shopmium work with over 500 of the biggest supermarket product manufacturers who are featuring different products and providing Shopmium users with an exclusive offer to buy that product. More than 5 million people in the UK and France are already experiencing Shopmium. When will you try it?
Pin this post for later!
This is a sponsored post in collaboration with Tasty Bite, although all opinions expressed are our own. Thank you for supporting the brands who make it possible for me to do what I love: mess up my kitchen and share recipe stories.