For the month of December I have had the pleasure of guest hosting Pasta Please #12 for Jacqueline over at Tinned Tomatoes. In this monthly challenge dedicated to all things pasta, I asked readers to share their recipes for quick and easy pasta dishes – meals taking a half an hour or less from packet to plate.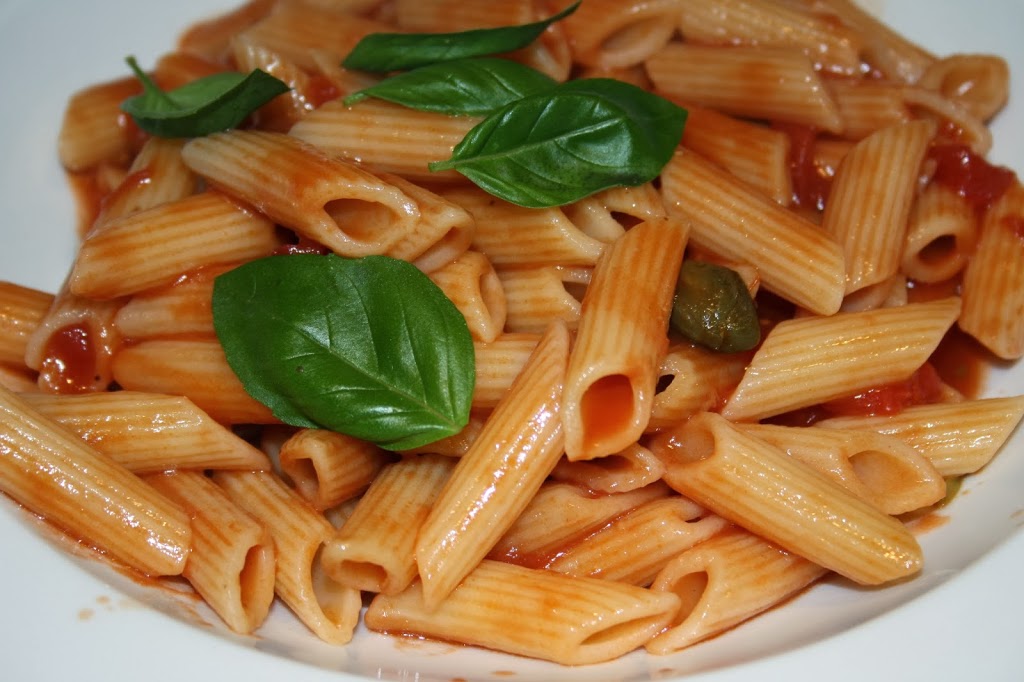 What a fantastic selection of recipes were shared!
First up Caroline over at Caroline Makes…. cooks up a flavoursome pasta puttanesca dish. A woman after my own heart! Olives, garlic, capers, tomatoes, anchovies.. you can't go wrong with a dish like this!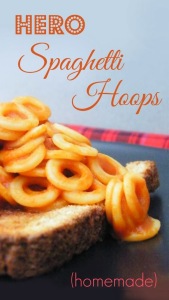 The brains behind the Pasta Please challenge itself, Jacqueline over at Tinned Tomatoes, created this fantastic healthy hero spaghetti hoops for her son – and he didn't like it! She and her husband did though, and her recipe sounds superb (and super healthy!). The pasta shaped themselves are called 'Anelli Sicilian' if you would like to source some of your own.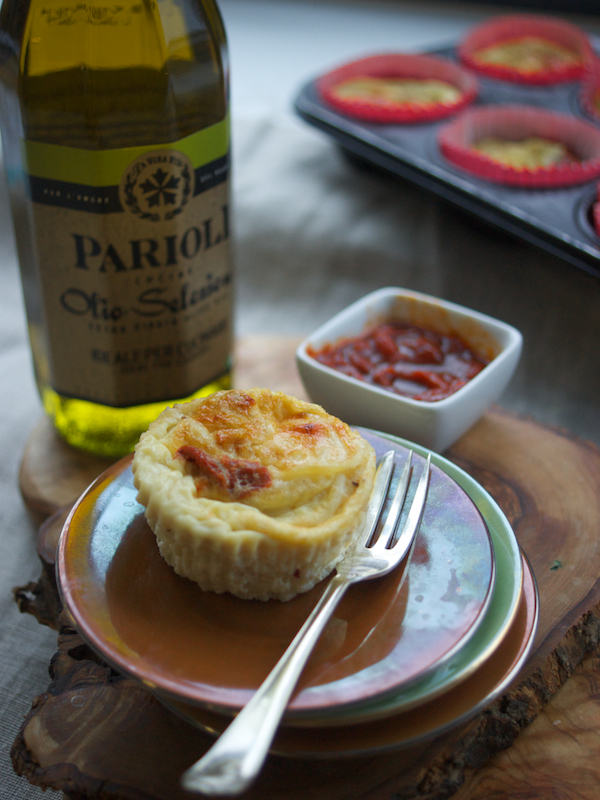 Katie over at Feeding Boys and A Firefighter got creative with some Parioli products and developed a recipe for mini baked spaghetti omelettes with a tomato dip. Katie says, "These bite size spaghetti omelettes are perfect for serving up at Christmas parties with a little dip on the side for dunking, or even for a children's tea. They're also a great way of using up leftover pasta."
Chef Mireille over at East-West Realm makes a quick chickpea garlic pasta dish using carrot fettuccine (I've never heard of this – I must investigate further!) with garlic, ginger and onions as the main seasoning. Packed full of chickpeas and veggies this dish is sure to please!
My own entry for this month's Pasta Please challenge – macaroni with tuna and sweetcorn – was inspired by some of the ingredients distributed by our local food bank to those in need. I visited the food bank this month for another blogging challenge – Credit Crunch Munch, and their work there is awe inspiring.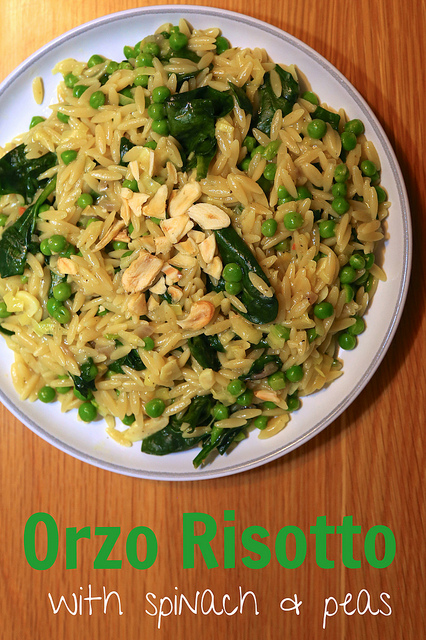 I'm a recent convert to the loveliness that is orzo – and Rachel Cotterill's fantastic orzo risotto with spinach and peas really does appeal to me. The little rice shaped grains of pasta are cooked in white wine and vegetable stock before being tossed with garlic, leeks, red onion, spinach and peas. A quick and delicious mid-week dinner!
In Chef Mireille's second entry – pasta with tomatoes and beans – is a simple recipe combining the flavour of fresh tomatoes with that of fresh green, yellow and purple beans. Mireille says, "This simple dish was perfect to bring out the flavor of the fresh vegetables. It's a fresh and light dish!"
Jen over at Blue Kitchen bakes got creative with some Christmas leftovers in this winter pasta with cranberries. The recipe is quite versatile and can be easily adapted to use up whatever leftovers you might have on hand.
Chloe over at The Loveliest Food shares her own take on spaghetti bolognese: red onion, mushrooms, red wine, garlic, celery, carrot, red pepper and of course, fresh basil – this recipe has the hallmarks of a great bolognese, perfect for a mid-week dinner.
A recipe now from the lovely Nat over at Nordic Blackbird. Nat grew up in France but now calls Shetland her home (as I do!), and she shares with us her Gratin de Macaroni aux Trois Fromages – an ideal winter warmer comfort food. She recommends you serve this dish with salad and a chilled Chablis.
Lastly, Louisa over at Eat Your Veg brings us a quick and delicious kale pesto – kale, basil, garlic, oil, lemon, walnuts and Parmesan – how can you go wrong with an ingredients list including these? Ready in five minutes this can be stirred through freshly cooked pasta for a quick and healthy meal that even the children will love!
A big thank you to everyone who entered this month's Pasta Please challenge. I know it's been a busy month with Christmas and all, so we really appreciate you taking the time to share your fantastic recipes.
Do have a look at the Pasta Please #13 challenge in January 2014 hosted by The Spicy Pear.