Connect with people in your neighbourhood based on activities, likes and interests. In collaboration with Pal App.

Pal – the free app to meet new people around the world
Fancy going to that new restaurant in town but don't want to go on your own? Looking to find some like-minded people for a foodie get-together that you would love to cook for (you know you want to show off those culinary skills!)? Want to share an experience with someone other than just your Instagram followers?
Whether you're a foodie, a backpacker, a cinema-goer or just love browsing art galleries, researchers have shown that an experience shared with someone else, even silently, makes us more attuned to what we are sensing and perceiving. The overall experience is more intense, in a good way. 
"Share your life with others. You will have a joyful life."
– Lailah Gifty Akita
Sometimes it can be difficult to find our people, whether it's after moving to a new area, solo travelling or just being too shy to approach a new person. Sometimes just might not know where all our people are hiding! They are out there, somewhere. "We all want to stay connected through social apps. Nevertheless, we want to interact more than just online. An alternative to dating apps is important, as we are not all looking for a date", says Daniela Vidas, co-founder of Pal.
Find People and Make Friends with the Pal App!
Introducing the Pal App! Designed to help folk meet people and make friends, Pal App connects people in a neighbourhood, based on their activities, likes and interests.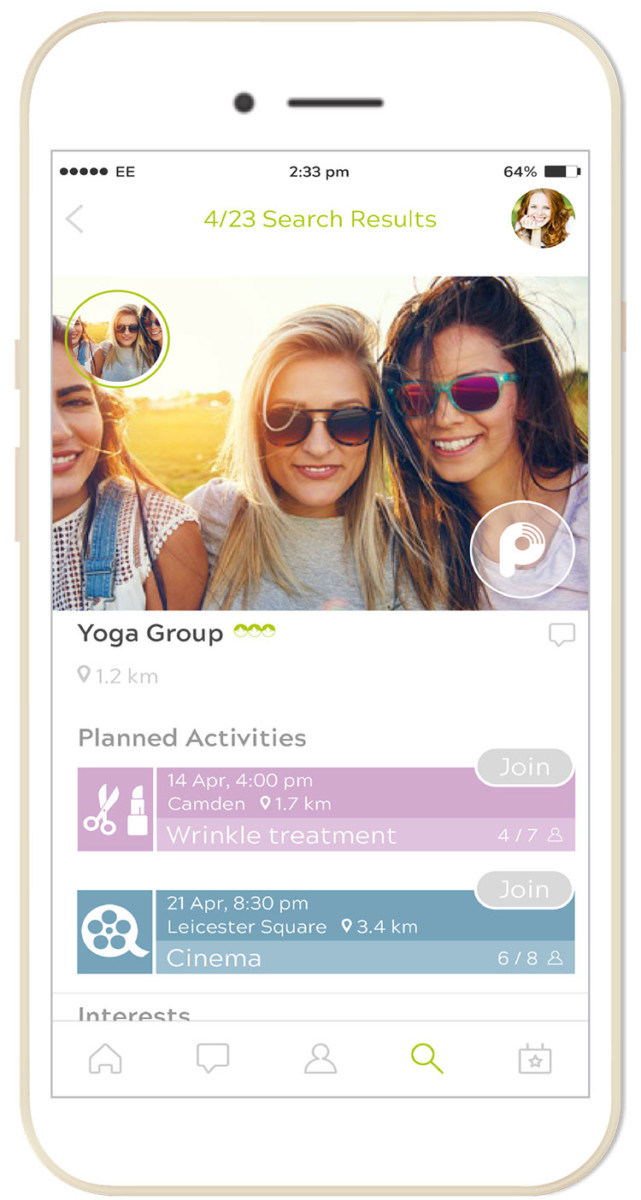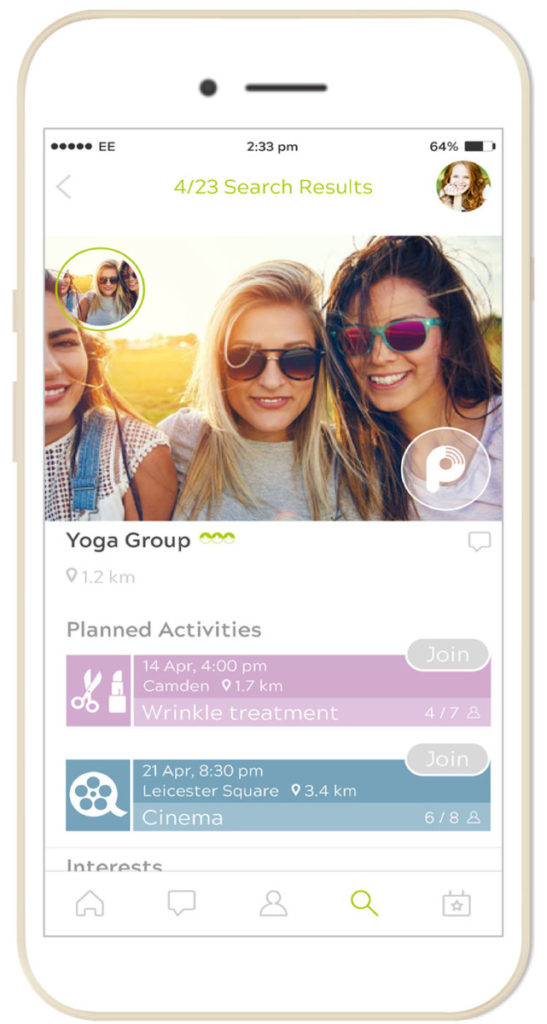 It's really easy to sign up. Simply download the free app on iOS or Android, upload a profile picture, select what interests you have and search for people nearby. You can search for individuals, couples or even groups – so if you fancy finding a group of people heading to the cinema near you or a mum meet up with your toddler or someone to go to the gym with, why not give it a go? Have a look at the video below to see how it works.
Pal | Make Friends around you | NEW APP
Your home feed will show users who have planned an activity of interest in your area. Join them simply by a click of a button. Nothing available that interests you? Create an activity yourself – let your flock find you.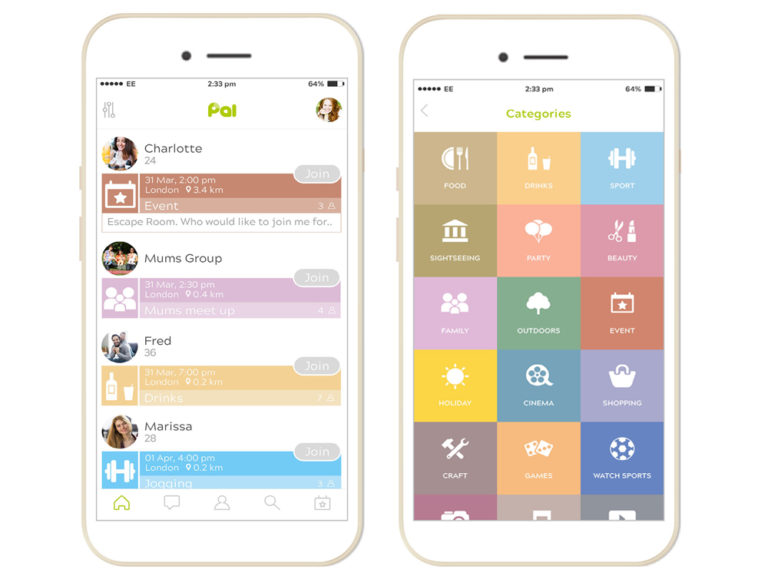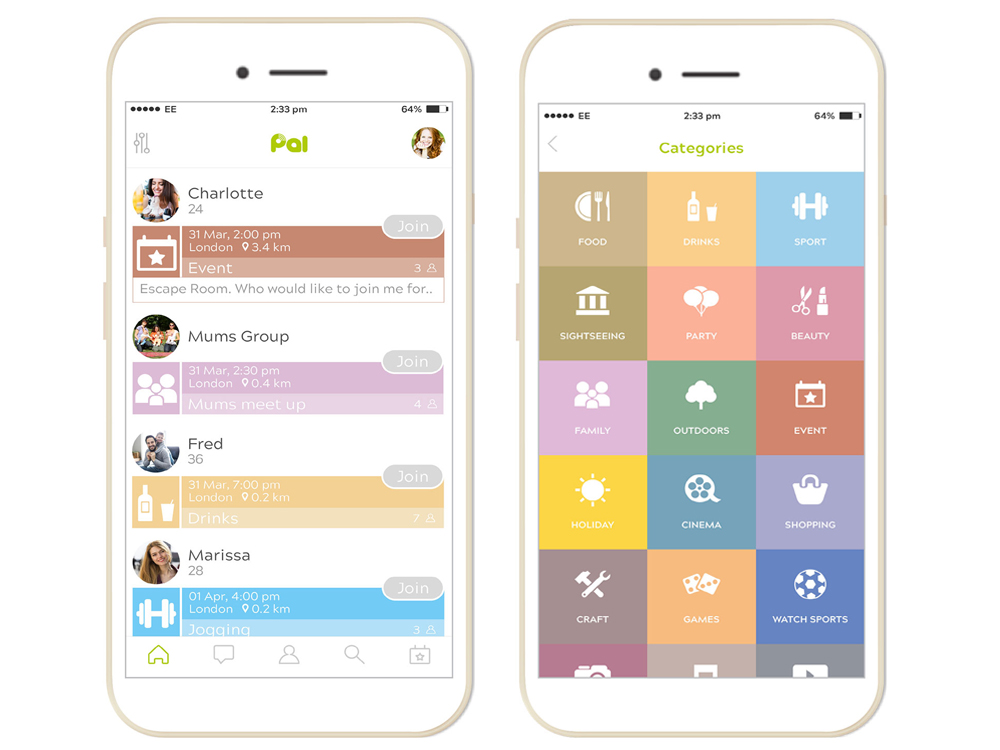 Pal is not a dating app, so it can be used with your best friends or partner by creating a group or couple profiles.
"When we establish human connections within the context of shared experience we create community wherever we go."
– Gina Greenlee, Postcards and Pearls: Life Lessons from Solo Moments on the Road
It is possible with the Pal app to send and receive friend requests. These will automatically disappear after 48 hours. Chatting is only possible with friends you have approved or among participants of an activity.
The app has received a very positive first response since its launch in London. Unfortunately, I'm the only one in Shetland who has signed up for it so far, but I'm looking forward to trying the app out the next time I am on the mainland!
This is a sponsored post in collaboration with Pal. All images provided by Pal App. Thank you for supporting the brands who make it possible for me to do what I love: mess up my kitchen and share recipe stories.