Because there comes a point in time when you have to make a decision:do something about the extra weight or buy bigger underpants.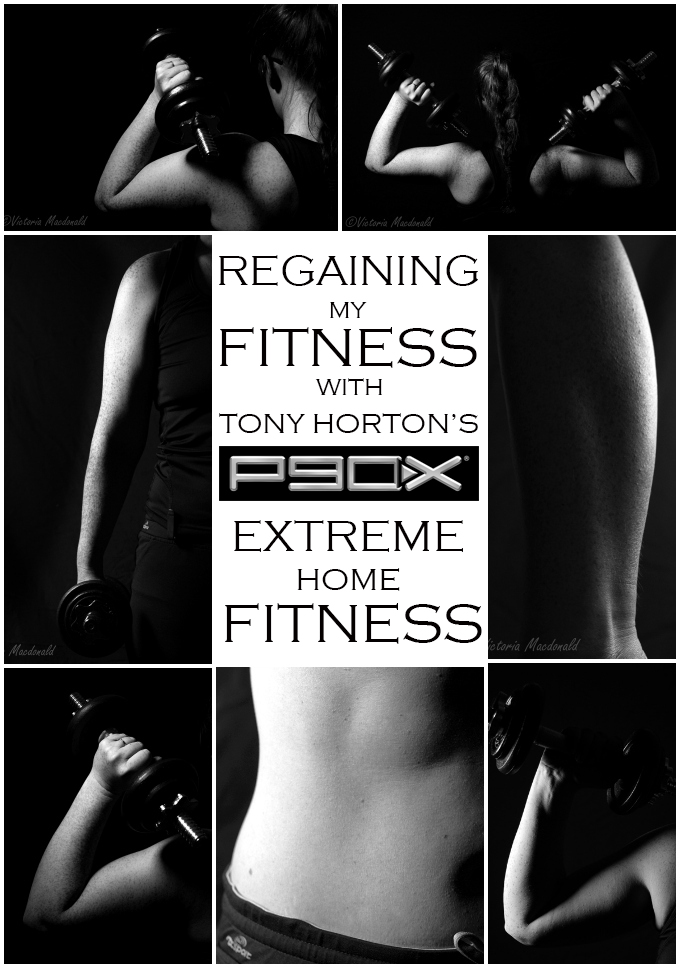 I refuse to buy bigger underpants.
I have come to the stark realization that I am nearing the end of my 3rd decade. 40 is looming ahead like a giant wall, and I have full intentions of blasting through that wall like a cannonball.
Last November I finally admitted to myself that I'd piled on the pounds. I stood on the scales for the first time in a long time and discovered that I had put on 2 stone (28 lbs!). Two years previously I was in the best physical condition of my life (so far). I was going to the gym five days a week, lifting weights, doing regular cardio, and I had taken up running. I'd just finished a local 7 mile fun run. I could eat what I want and not put on weight.
I then stood in the path of a rope under strain. Word of advice: never stand in the path of a rope under strain! While out on an RNLI lifeboat exercise I stood where I shouldn't have, and I ended up partially tearing practically everything in my foot when a mooring rope crushed it. The foot structure changed (I now wear special insoles so I can walk properly) and I was left with permanent nerve damage. I can no longer run and my nerves regularly remind me with electric shocks and cramps when I've overdone it. This seriously put me off exercising, so I sat on my backside, ate cake and drank a little too much way too much red wine.
Something had to be done about this weight gain, and something drastic. I felt uncomfortable in my own skin. I felt heavy, lethargic and depressed. None of my clothes fit. I was down to a single pair of jeans I could squeeze into and my underpants were getting a bit snug.
I was not going to buy new underpants!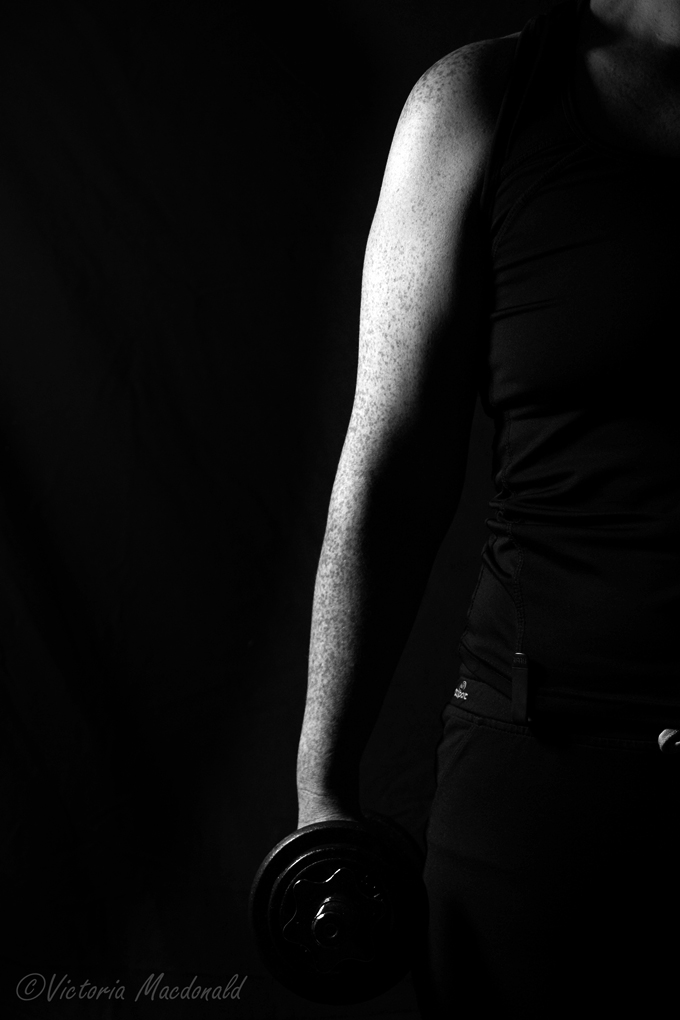 Instead, I bought the p90x extreme home fitness program, stopped eating cakes and gave up the red wine.
To help motivate myself to complete the program I began a daily journal. Be warned, there are plenty of tears, words of frustration and lack of motivation in this journal. There are also huge feelings of achievement, especially when the weight started dropping off and I could feel myself getting stronger again.
The P90X program is a 90-day extreme home fitness program divided into three phases. I've published a blog post at the end of each phase.
Getting Fit with the P90X – Phase I
Getting Fit with the P90X – Phase II
and below, you will find Getting Fit with the P90X – Phase III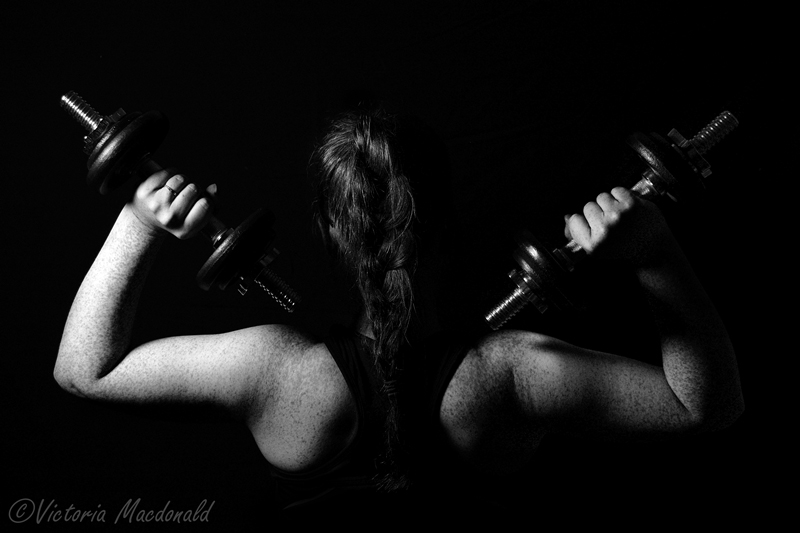 The before and after weight loss photos you see on the interwebs often show this bizarre skin colour change thing happening. I detest having my photo taken (regular readers will be aware of this!) and I refuse to get a spray tan (I'm ginger, that would just be plain wrong!), so a dear friend of mine here in Shetland, Victoria MacDonald, came over last Sunday morning and took all the black and white photos you can see in this post in exchange for some gluten free brownies. These are my after shots. I'm not perfect, but this is me – wrinkles, freckles (I've got this Cheetara thing going on, don't you think?), pregnancy stretch marks and um, a few stray leg hairs that I missed while shaving, and all! I'm really proud of my little 2-pack abs! There are no before shots – just because. It ain't happenin'.
WEEK 9
Day 57 (Chest & Back + Ab Ripper): Wow, what a difference 56 days of exercise makes. 16.7 lbs lighter and so very, very much stronger – both in body and in mind! Did proper form push ups today, including the decline ones which had made the muscles in my abdomen go twang during Phase I, causing me to lose two weeks!
Day 58 (Plyometrics): Really pushed myself with this one today, being stronger now means I could jump higher and for longer than I could before. My nerve damaged foot reminded me of itself later on in the day though, twanging in complaint. This injury is why I gave up exercise nearly two years ago and why I have chosen this particular exercise program to get back on track. Other than a few sharp twinges, the ligaments have been holding out well. These exercises are strengthening everything. Win!
Day 59 (Shoulders & Arms + Ab Ripper): Really good form today, did my best. 414 kcal burned!
Day 60 (Yoga X): I don't sweat nearly as much as I used to doing this. The forms are getting easier to hold, I can now work on improving them.
Day 61 (Legs & Back + Ab Ripper): Actually managed to do all the sit ups in the Ab Ripper. They were clumsy and my legs were flailing about (not firm on the floor) but I used my own core muscles to get me up for the duration of those exercises. Considering I couldn't get up off the floor for the first four weeks this is a major achievement!
Day 62 (Kenpo X): Really wasn't in the mood to press play today, but I did, and I'm glad I did it. One step closer to where I want to be.
Day 63 (X Stretch): Scales haven't shifted in four days despite a 1000 kcal deficit every day and meticulously weighing food and counting calories to make sure.
Weight loss this week: 1.55 lbs
WEEK 10
Day 64 (Chest, Shoulders & Triceps + Ab Ripper): Really wasn't in the mood to press play today. I hate the fact I have to work so hard to fit into my clothes, especially when days can go by without seeing the scales shift. I pressed play nonetheless, but I don't feel I did a good workout as my heart wasn't in it.
Day 65 (Plyometrics): Woke up with a respiratory thing brewing. Yay. On the up note, the scales dropped 0.66 lbs overnight. Forced myself to push play and managed to complete the work out. Plyometrics is a really good calorie-burning workout that keeps you moving. Even though I'm really looking forward to moving on to half hour workouts once the p90x is finished (25 more days!) I'll likely incorporate this workout into my regime once a week.
Day 66 (Back & Biceps + Ab Ripper): done! I quite enjoy this work out.
Day 67 (Yoga X): Totally on the ball today. Up early, freelance work done, housework done, yoga X done then a shift at my second job done. Bring it!
Day 68 (Legs & Back + Ab Ripper): You know those bits during the Ab Ripper where Tony speaks and you can actually collapse on the floor with your eyes closed? Phew! Managed to do ALL the sit up exercises today, in time with the folk in the video! Considering I could barely get my shoulders off the floor on Day 1 this is a massive achievement for me!
Day 69 (Kenpo X): done!
Day 70 (X Stretch): Rested today instead of stretching. Knackered this week after juggling two jobs, birthday party planning and one seriously grumpy husband.
Weight loss this week: 3.09 lbs
WEEK 11
Day 71 ( Chest & Back + Ab Ripper): A fantastic work-out! Week 1 I logged one decline push-up, and then for the second round I did 20 (on my belly! not much of a decline there, ha!). Today I did 30 proper form ones and I probably could have kept going if I'd not run out of time!
Day 72 (Plyometrics): Another super work out. This one really burns the calories and gets the step count up. Ideal for those days where I've spent most of the day sitting on my backside blogging. Typing doesn't get the step count up, you know!
Day 73 (Shoulders & Arms + Ab Ripper): I always feel the effects of this work out later in the evening. Of all of them it's this one that gives me the most spaegie!
Day 74 (Yoga X): Swapped today for the rest day as I didn't have an hour and a half (plus shower time) to myself today. Hit the floor running this morning! Still maintaining a 1000 kcal deficit every day with the assistance of my FitBit app. Can't understand how this weight loss works – some days I'll drop a half pound and sometimes I'll go five or more days with the scales refusing to shift at all. Baffling stuff.
Day 75 (Legs & Back + Ab Ripper): done!
Day 76 (Kenpo X): done!
Day 77 (X Stretch): Ended up not doing this at all due to birthday party cake creating! I worked a shift in the morning and spent the rest of the day decorating my youngest son's Super Mario Brothers Birthday Cake.
Weight loss this week: 0.5 lbs
WEEK 12
Day 78 (Chest, Shoulders & Triceps + Ab Ripper): Skipped this today too due to hitting the floor running at 7 am and not stopping until after the kids were in bed. We threw The Ultimate Super Mario Birthday Party today – I took over 21,000 steps instead of working out (I was carrying heavy things a lot today, does that count?).
Day 79 (Plyometrics): I really do enjoy this workout. It certainly ups the step count too!
Day 80 (Back & Biceps + Ab Ripper): Ouch!
Elizabeth, I hope you don't mind me saying – but you've lost weight!

– older gentleman in our village. <grin>
Day 81 (Yoga X): Pressed play before work this morning. Go me! It's taken me 12 weeks, but I managed to hold the Crane pose today for a few seconds! Woohoo!
Day 82 (Legs & Back + Ab Ripper): Didn't have time for a work-out before my second job today (juggling two jobs, a family and exercising is not easy!) but I pushed play in the evening. I was knackered, but I still did it.
Day 83 (Kenpo X): You know a fitness program has become part of your family life when your teenage son, returning from an outing with his friends, glances into the living room where you're working out and says, "Kenpo?". Hy-ya!
Day 84 (X Stretch): Had a rest day today. I am knackered and I ache.
Weight loss this week: 2.0 lbs
WEEK 13
Day 85 (Yoga X): Impressed by how much strength and flexibility I have now, especially as I started on an ankle I was worried about even balancing on. Even managed to touch my knee to my forehead during one of the downward dog routines. Managed to make contact on both sides during the extended arm stretch (?) the one where you drop one hand behind your back and the other under your thigh and try to connect your hands. I have short arms. This is progress!
Day 86 (Core Synergistics): I can't say I enjoyed this exercise today. This is a first thing in the morning exercise, not a 'you've been running around all day doing things and now can't be bothered' kind of exercise. Still, I did it!
Day 87 (Kenpo X): Last one! I will definitely be keeping this program in my post p90x routine. It certainly makes you sweat!
Day 88 (X Stretch): I hadn't done this exercise in awhile, choosing a rest day instead, and I missed it. I pressed play despite a very busy day at work and feeling exhausted come the evening, but I still did it and felt great afterwards.
Day 89 (Core Synergistics): Pressed play first thing in the morning so I could put my all into it, and I did! Really impressed with the number and quality of push ups I can do now, compared to, oh, zero! when I started!
Day 90 (Yoga X): Ooch I ache from yesterday! Switching tomorrow's rest day with today's yoga. I hit the floor running this morning and only managed to scoff breakfast at 1:30 in the afternoon. Taking the evening off.
Day 91 (Rest or X Stretch): What?! Day 91? This is p90x not p91x! 🙂 Put my absolute everything into this final day. I never would have believed that yoga could make one sweat so much, but I managed to hold all of the moves and didn't care that the builders on the scaffolding outside my living room window could see me!
Weight loss this week: 2.66 lbs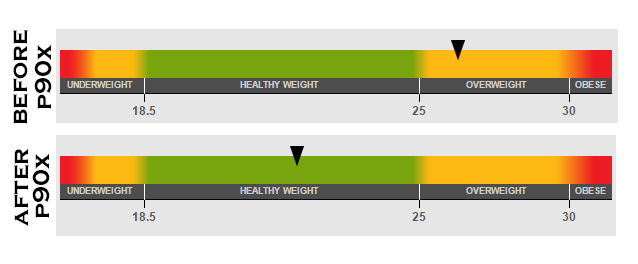 THE RESULTS AT THE END OF PHASE 3
Total weight loss: 26.5 lbs/11.8kg
Measurements:
6 inches lost around waist
5 inches lost around hips
6.5 inches lost around the belly
5 inches lost around each thigh
5 inches lost around bust
2 inches lost around each upper arm

SOME OBSERVATIONS ABOUT DIETING
Where the heck have my breasts gone?! That was the one good thing about having extra body fat! Damnitt!
I'm feeling much more energetic – I had no problems walking the 3 miles back to the village after the husband forgot to refuel the car and there wasn't enough diesel left for me to get to the pumps!
Weight loss follows no logical pattern. It's not as simple as calories in vs. calories out. Since mid-February I've been diligently calorie counting using my Fit Bit app, and maintaining a 1000 kcal deficit. If I want to eat more that day I have to move more. My weight will plateau for 5-6 days at a time and then drop a pound or two all of a sudden. How? Why?! You think it would be a gradual process! It's so frustrating standing on the scales every morning (aching because of yesterday's hard core work out) and not seeing it move. I persevered though, for those days when it did drop were great.
I need new underpants! Smaller ones. 🙂
SOME OPINIONS ON THE P90X
It's brutal. It really, really is but if you have zero fitness like me when I started, begin with the modified moves and take it easy until you build up strength.
Although the P90X does get easier once you get stronger and in the habit of exercising daily, it does still take a long of mind-talk to press play. "Just press play!" has become my motto.
Don't bother with the app. It's glitchy and the workout guide for the Ab Ripper doesn't allow you the full time required to do all the exercises. The workout sheets and videos are enough.
The Fat Burner Nutrition Guide – I began the program following it, but I don't think I would have lost as much weight if I'd stayed on it. Wearing a heart rate monitor helped me determine how many calories I burned during each workout, and I maintained a 1000 kcal deficit every day instead. Staying with the suggestions in the nutrition guide meant that most days I would have been overeating.
WHERE TO NEXT?
I begin the p90x3 tomorrow – half hour extreme work outs to build on what I've already done. I want more! Oh, and I want to take flying lessons and climb a mountain. It's been too many years since I last climbed a mountain.
If you want to be kept up to date on my recipes, occasional craft tutorials, adventure stories and giveaways then please subscribe to my weekly newsletter; it gets sent out every Monday morning if there is new content. Your email address won't be passed on to anyone, you will never be spammed and you are free to unsubscribe at any time, no questions asked. Make sure you confirm your subscription or you won't receive the newsletter – if it hasn't arrived check your junk mail folder.
[wysija_form id="1″]
Disclaimer: Elizabeth's Kitchen Diary purchased the p90x program with her own pocket money. I was not sent this product for review, and I am in no way affiliated with Beachbody or Tony Horton. All thoughts and opinions expressed are my own.