Reclaiming my body, one push-up at a time.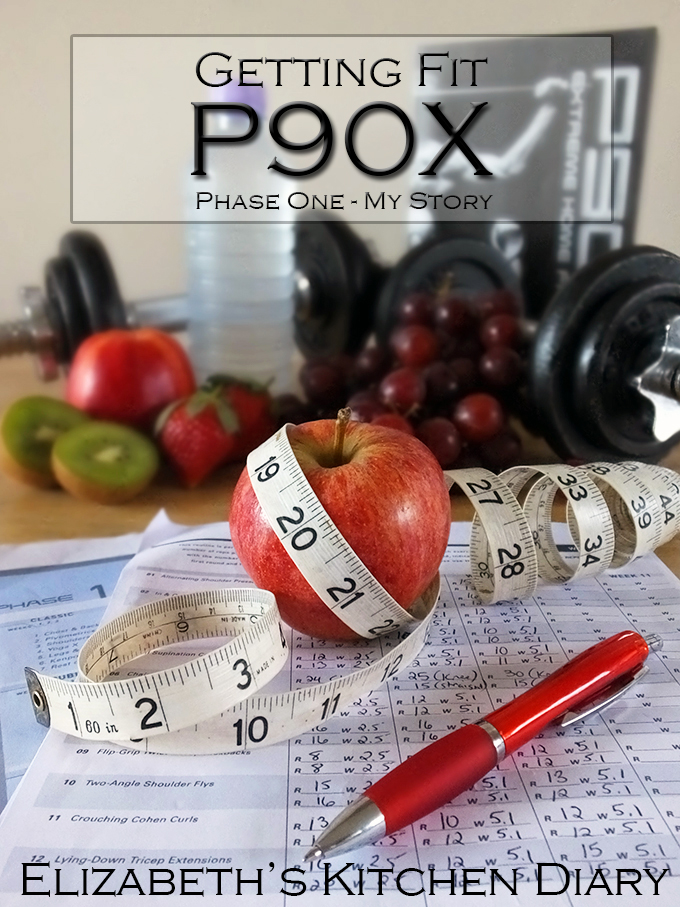 That's it. Something has to be done. I'm the heaviest I've ever been in my life (barring pregnancy, but even then I'm not sure I'm not heavier now – I refused to even own a scale while pregnant). The NHS BMI calculator has me right smack dab in the middle of overweight, and I will not allow this to proceed any further. I am reclaiming my body and my mind!
My sedentary lifestyle while recovering from a serious foot crush injury over 18 months ago means I've lost all the fitness I'd gained from my 5-days-a-week weight lifting/cardio habit at the local gym and I've piled on 30 lbs (2 stone). It seems to have taken a very long time for my injury to heal; the excruciating pain of nerve damage and partially torn ligaments making it easier just to sit and rest than try and exercise. Replacing weight lifting and exercise for red wine might not have helped either. For the first time in my life I have back fat and I'm getting new stretch marks! As someone who has always been reasonably slim this is a very uncomfortable thing!
I'd learned about the P90X program many years ago from a Canadian soldier friend of mine who I went to university with. He was using the Ab Ripper to keep in top shape, and I found a version of it on YouTube. At my peak fitness pre-injury I could complete all 339 moves – sit ups and all!
Now…. nothing. I can barely even open the pickle jar.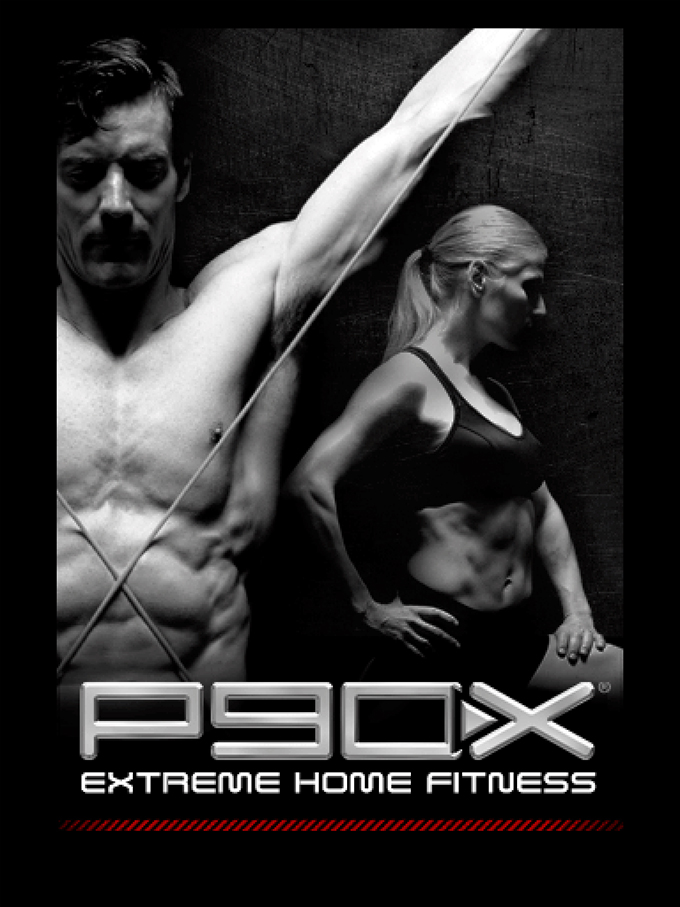 I've bitten the bullet and purchased the entire P90X exercise program, the price of a three month gym membership at our local leisure centre. Also known as BeachBody this program, developed by Tony Horton, claims to get you fit and in shape in only 90 days. Using the science of muscle confusion, it shreds fat and builds muscle without plateauing because you are never doing the same thing for very long. One minute you're doing pull ups building the back and shoulders and the next you're doing lunges working those legs.
There are twelve different hard core workouts running from an hour to an hour and a half each day: Chest & Back; Plyometrics (aka jump training); Shoulders & Arms; Yoga X; Legs & Back; Kenpo X (cardiovascular self-defense); X-Stretch (rest?! days); Core Synergistics; Chest, Shoulders & Triceps; Back & Biceps; Cardio X and the brutal Ab Ripper X.
The exercise program is divided into three phases: Phase I – with a goal to master each exercise and build strength and stamina; Phase II – Muscle building (lean or bulk, depending on what you want) and Phase III – extreme muscle confusion.
The equipment you need is minimal: a tv, dvd player, set of weights (I have these ones), one of those pull up bars you hook in a doorway (or resistance bands), yoga mat and a heart monitor (this last bit is optional, I think – I only used mine once). You'll also need a massive amount of self-will and general stubbornness to see the project finished. Stubbornness I have in abundance, I can do this!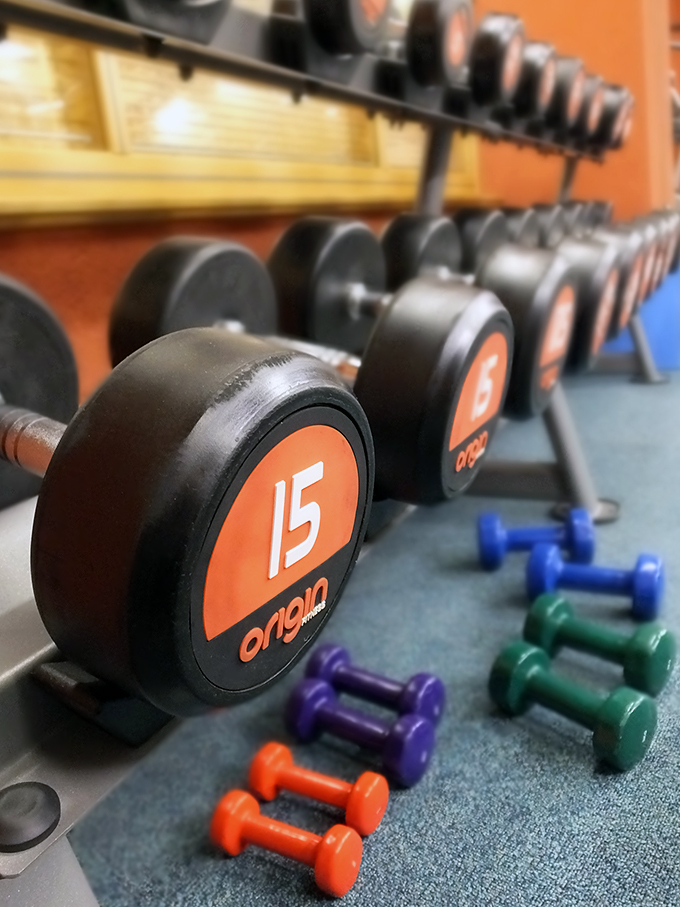 There are so many diets out there, and with the New Year many people (like myself!) will be resolving to lose those extra pounds. What it boils down to is: eat less and move more. Every fad diet makes you eat less in one way or another so you'll shed a few pounds, but after the diet has finished and one goes back to their previous unhealthy eating habits, the weight will slowly creep back on. Developing new eating habits and moving more is the key to keeping it off, I have learned from experience. When I exercised regularly I maintained a very healthy body weight and I could pretty much eat what I wanted to (within reason). Not these days; not until I get back into shape.
Don't be scared of weight lifting. There is a common myth that women who lift weights will bulk up. This is simply not true. We don't have enough of the hormones needed to do that (testosterone!). Weight lifting builds lean muscle, and the more lean muscle you have the more calories you burn even while resting, helping keep the weight off. Plus, it feels super to be all snapped into place like a taut rubber band.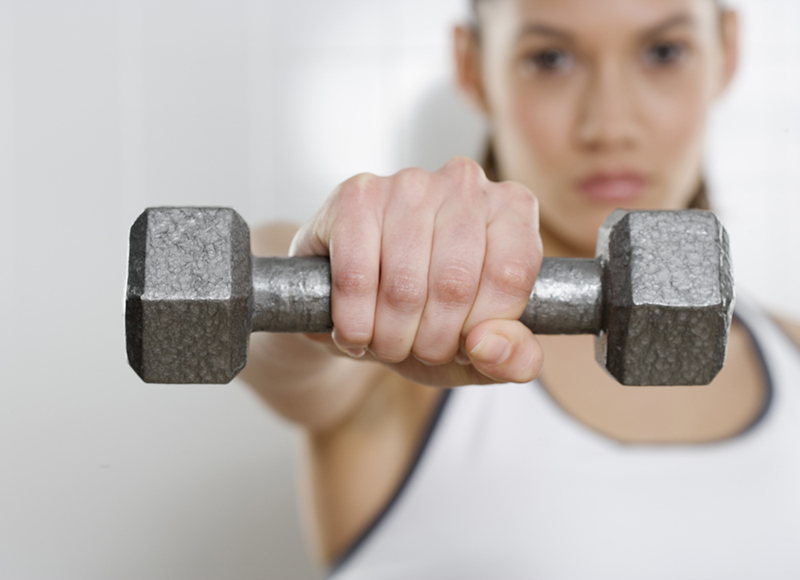 To help me keep motivated I've decided to share my P90X experience with you, one blog post at the end of each of the three phases. I've no idea if this exercise program will work or not (or even if I'll hit publish at the end of each phase!), but I will give it my best shot.
Here goes – bring it!
Week 1
Day 1 (Chest & Back + Ab Ripper): I have missed weight lifting so very much! Started the program using a green resistance band instead of the pull up bar to start rebuilding my strength. Feeling great afterwards! Started lifting low with the weights – only 2.5 kg. Might be being over cautious, but better to be safe than risk injury. The Ab Ripper is brutal. Could barely keep up and couldn't do all of the moves; at times I just kind of sat there like a lump staring at the screen.
Day 2 (Plyometrics): Feel like I've been hit by a truck but I've lost 1.55 lbs in the first day! Was very cautious about my dodgy ankle during these jumping exercises, but apart from some mild twinging later on in the evening it seems to be ok.
Day 3 (Shoulders & Arms, + Ab Ripper): Still, ow, but I'm glad I'm doing this. I can feel the benefits on my mind already – I've missed these exercise endorphins! Can't do any of the Ab Ripper sit up exercises (I could while I was at peak fitness pre-injury!), so I'm just doing what I can. Can't seem to touch either side of the mat either while doing the Mason (kayak) twist – are my arms too short?! Trying to eat sensibly; plenty of fresh juice and vegetables, low carbohydrates and very little refined sugar.
Day 4 (Yoga X): Thought I was going to have an easy day today. An hour and a half of intense yoga – goodness me I sweat more than I did on the other days combined! Surprised myself by doing most of the moves – except the crane. My living room isn't big enough for me to fall over if I fail. I just rest in child's pose for that one. Dodgy ankle holding out surprisingly well.
Day 5 (Legs & Back + Ab Ripper): Ooch! Did a bit of this and then my elderly neighbour turned up needing to be driven to the health centre. Didn't complete workout that day as I had to do some deadline dependent paid freelance work to do when I got home.
Day 6 (Kenpo X): This one is a little bit fun. Lots of self-defense moves, kicking and punching. A great work-out. Pouring with sweat! Feeling great!
Day 7 (X Stretch): So nice! Just what I needed for my sore aching muscles. I feel stronger already; like I'm starting to be snapped back into place. I can feel my old fit self under there, somewhere.
Weight loss this week: 3.29 lbs
Week 2 (attempt 1)
Day 8 (Chest & Back + Ab Ripper): Something went twang in my lower abdomen. I shouldn't have attempted that decline push up with such poor core strength. The P90X guide says you're not supposed to attempt this exercise program unless you can successfully complete their fit test (I didn't even try it). Ouch. Switched DVD off and will rest until abdomen no longer twangs.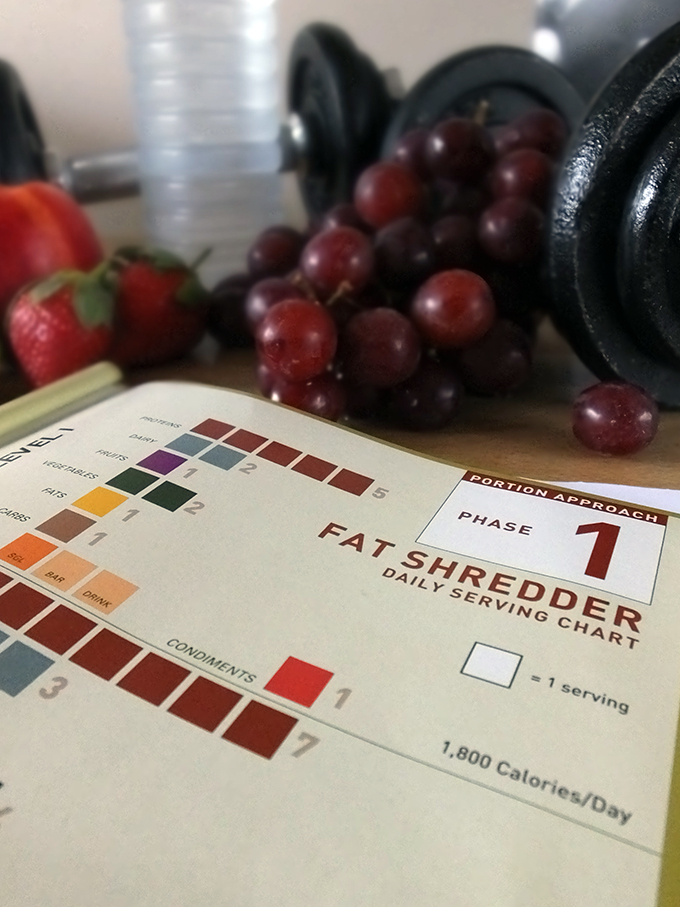 Week 2 (attempt 2 – two weeks later)
I have put back on all the weight I lost in that first week (plus a smidge more!). Feeling so demoralized; back to square one. Cracked open Tony Horton's Nutrition Guide. It makes sense and seems easy to follow. There are several different plans for what stage you are at. I'm going to start with the Fat Shredder, Phase I, a high protein low carb diet providing around 1800 kcal per day. There's a handy little meal planner and list of how much of each food equals one portion.
Day 8 (Chest & Back + Ab Ripper) – I'm doing the push ups against the wall instead of the floor, at least until I am stronger. Moved from the green resistance band to the pull up bar, with the assistance of a chair. Surprised myself by actually doing several reps! Upped the weights to 4.2 kg.
Day 9 (Plyometrics): – it's so hard to motivate yourself to do the exercises sometimes. Glad I did it though as I felt much better afterwards.
Day 10 (Shoulders & Arms + Ab Ripper): Finding the diet really easy to follow. Lean meat protein is really filling me up for longer, so I'm not suffering the hunger pangs I would be if I was eating a plant based diet. Have moved the exercise program from first thing in the morning (because come mid-afternoon I'm knackered!) to mid-afternoon, meaning when I finish exercising I can eat my evening meal. Upped the weights to 5.1kg
Day 11 (Yoga X): Really noticing a difference with my strength and balance already. Seriously impressed!
Day 12 (Legs & Back + Ab Ripper): Still can't do the pull up exercises in the Ab Ripper; I just don't have that core strength yet. Have replaced them with as many crunches as I can do during that time frame.
Day 13 (Kenpo X): Feel like I'm in a Jackie Chan movie when I'm doing this one.
Day 14 (X Stretch): Another week finished – yay me!
Weight loss this week: 4.25 lbs

Week 3
Day 15 Christmas Eve – skipped exercise program, it's the holidays!. Ate fairly sensibly (around 2000 calories).
Day 16 – Christmas Day – skipped exercise program. Felt a bit guilty about this but Tony says that if you miss a work out or two, not to worry. Stick them on at the end of your program. Life has a tendency of getting in the way sometimes and it's not the end of the world! Ate sensibly (around 1800 calories) but did have several glasses of wine with my husband throughout the day.
Day 17 – (Shoulders & Arms + Ab Ripper) Put on 1.5 lbs in two days, without over eating! What the actual?! I read somewhere that in order to put on 1 lb you need to eat an extra 3000 calories. Putting on 1.5 lbs means I ate an extra 4500 calories? I didn't even eat 4500 calories in total over the last two days! Plus, despite my husband getting no few than 10 boxes of chocolates for Christmas I never tasted one single bite. Demoralized again! I swear I turn air into fat.
Day 18 (Yoga X): I might have cried today. It took every effort I could muster to make myself do the yoga routine. It's such hard work for such tiny gains. Tiny gains and no chocolate; the chocolate whey protein shakes I have on occasion don't count. Sigh!
Day 19 (Legs & Back + Ab Ripper): spent most of today lying on the couch feeling sorry for myself in between floods of tears. Envisioning a lifetime of not eating for pleasure, just simply eating to stay alive and keep the fat away. What enjoyment is there in that? How am I supposed to blog? You might have noticed the absence of my usual recipe posts over the last month – I've had nothing to blog about! Is it SAD? This winter feels so long and dark already. Forced myself to do today's exercise program and I felt marginally better for it afterwards. On the up note, I did touch the floor on either side during the Mason (kayak) twist in the Ab Ripper. Arms must be growing longer. 😉
Day 20 (Kenpo X): I did not enjoy this at all today. Really felt fatigued and demoralized. Spent the day in town with the family and watched them all enjoy cake and ice cream at a new fantastic cafe that just opened. Me, I sipped my glass of water while the seals played in the harbour. I can't imagine having to spend my life working so bleeping hard at keeping from being overweight while other people (ie: my husband) can sit and indulge in tub after tub of Ben & Jerry's and not put on a single bleeping ounce. Sigh.
Day 21: (X Stretch): Fitness seems forever away. Standing on the scales every morning is not helping either, I should probably not be doing that. Such a lot of work, hard, hard work both mentally and physically for such tiny gains. Still, it's all going in the right direction, excruciatingly slowly.
It's the Christmas Holidays just now and the kids keep interrupting my work outs. I've made up a new rule: if, for some reason, you desperately have to come into the living room while I am exercising instead of waiting until I am finished then you can't leave until you've done an exercise. The five year old does a mean split leg hamstring stretch.
Weight loss this week: 2.15 lbs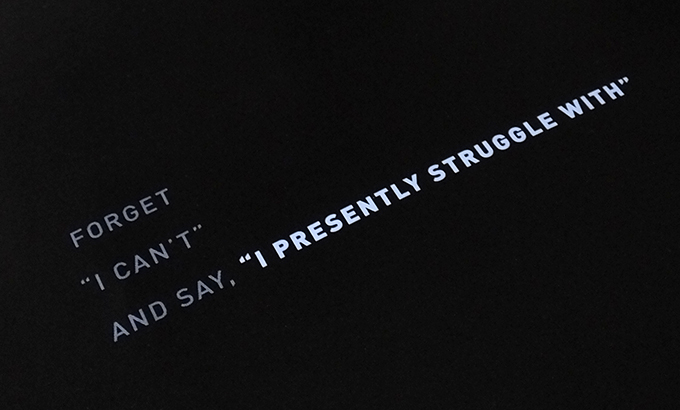 Week 4 (Recovery Week)
Days 22-26: Lost to depression.
Day 27 (Yoga X): An hour and a half of yoga is an awful lot of yoga. It's really hard to get psyched up to do this, especially since the first half of the session is absolutely brutal. There's a whole lot of please, please let this be finished soon mind-talk. I can, however, notice the difference in my ability to do some of the poses. Today I managed to successfully complete the grab in position #9 (right-angle pose to extended right angle pose & grab) on one side. When I first attempted this pose on week 1 I honestly thought my arms were too short to do this! So, progress!
Found a postpone program button on the P90X app I wish I'd found on Day 22, I would have postponed those few days instead of skipping them. I will stick them onto the end of the program instead.
Day 28 (Rest/X Stretch – scheduled) Replaced this with Core Synergistics, the most intensive of the workouts I missed this week. Brutal! I spent a bit of it incredulously staring at the screen. How can any normal human body do that? I tried my best though.
Weight loss this week: 1.54 lbs
THE RESULTS AT THE END OF PHASE 1
Total weight loss: 11.23 lbs
Net weight loss: 7.94lbs
Measurements:
3 inches lost around waist
1 inch lost around hips
1.5 inches lost around each thigh
1 inch lost around bust
0.5 inches lost around each upper arm
All in all, despite a few setbacks, I'm glad I've stuck with the program. 8 lbs down and I'm very close to a healthy BMI, according to the NHS. I'm still in the overweight category, but that will change soon enough. My clothes are fitting better, my wedding ring fits better, and I can see a difference in the fullness of my face.
Now… onward to Phase 2… wish me luck!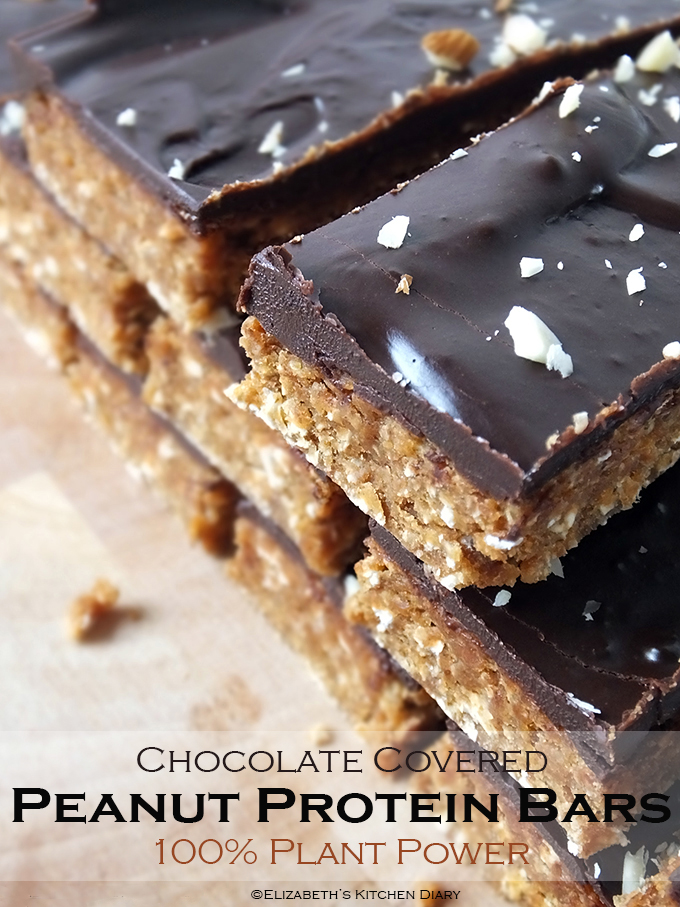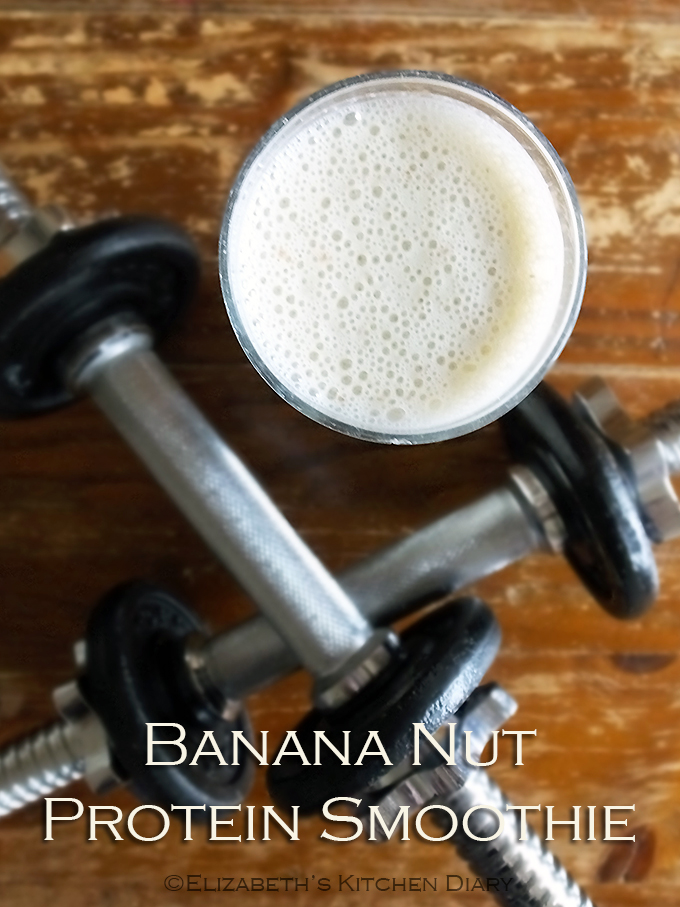 Linking up with Real Life Stories over at Always be a Friend, Get Fit Friday by Journeys are my Diary and Weight Loss Wednesday (Week One) by Musing Housewife and Sims Life.
If you want to be kept up to date on my recipes, occasional craft tutorials, adventure stories and giveaways then please subscribe to my weekly newsletter; it gets sent out every Monday morning if there is new content. Your email address won't be passed on to anyone, you will never be spammed and you are free to unsubscribe at any time, no questions asked. Make sure you confirm your subscription or you won't receive the newsletter – if it hasn't arrived check your junk mail folder.
[wysija_form id="1″]
Elizabeth's Kitchen Diary is in no way affiliated with P90X, I am just keeping track of my journey through their extreme exercise program which I paid for out of my own pocket. This is not a paid post and all thoughts and opinions expressed are my own.