The Barista & Co One Brew Coffee Maker is a cafetiere coffee without the press and the hassle, in a perfect single cup serving.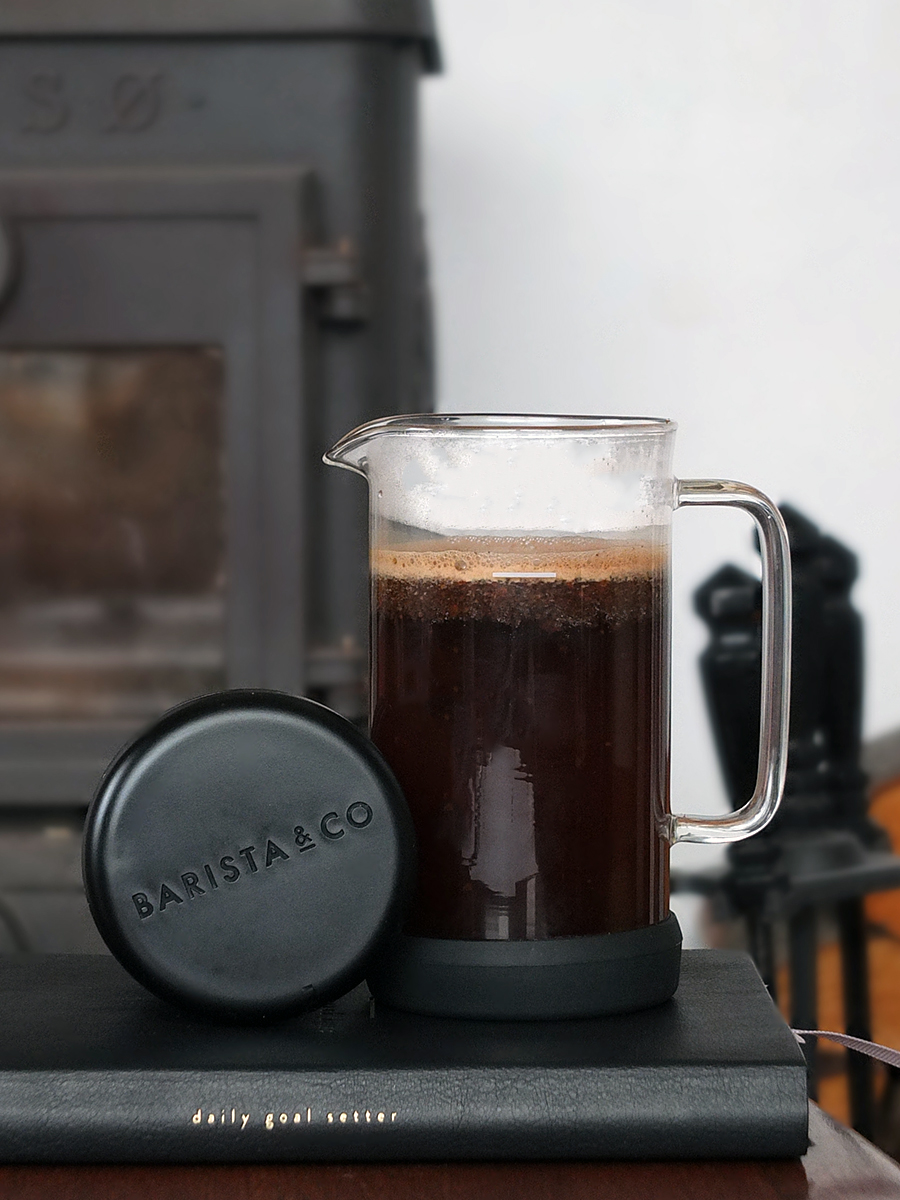 It's been just over a year now since I made the leap into the unknown as a single Mum, and what a year it has been! I've found myself, had breakfast with President Jimmy Carter, rediscovered my love of kayaking and been introduced to the wonderful world of mountain biking. I've learned how to cope with singledom during a global pandemic and I've learned what to do when the boiler breaks.
Achievement unlocked.
I totally feel like I'm winning at life at the moment, and that's not just because of the energy provided through my coffee addiction.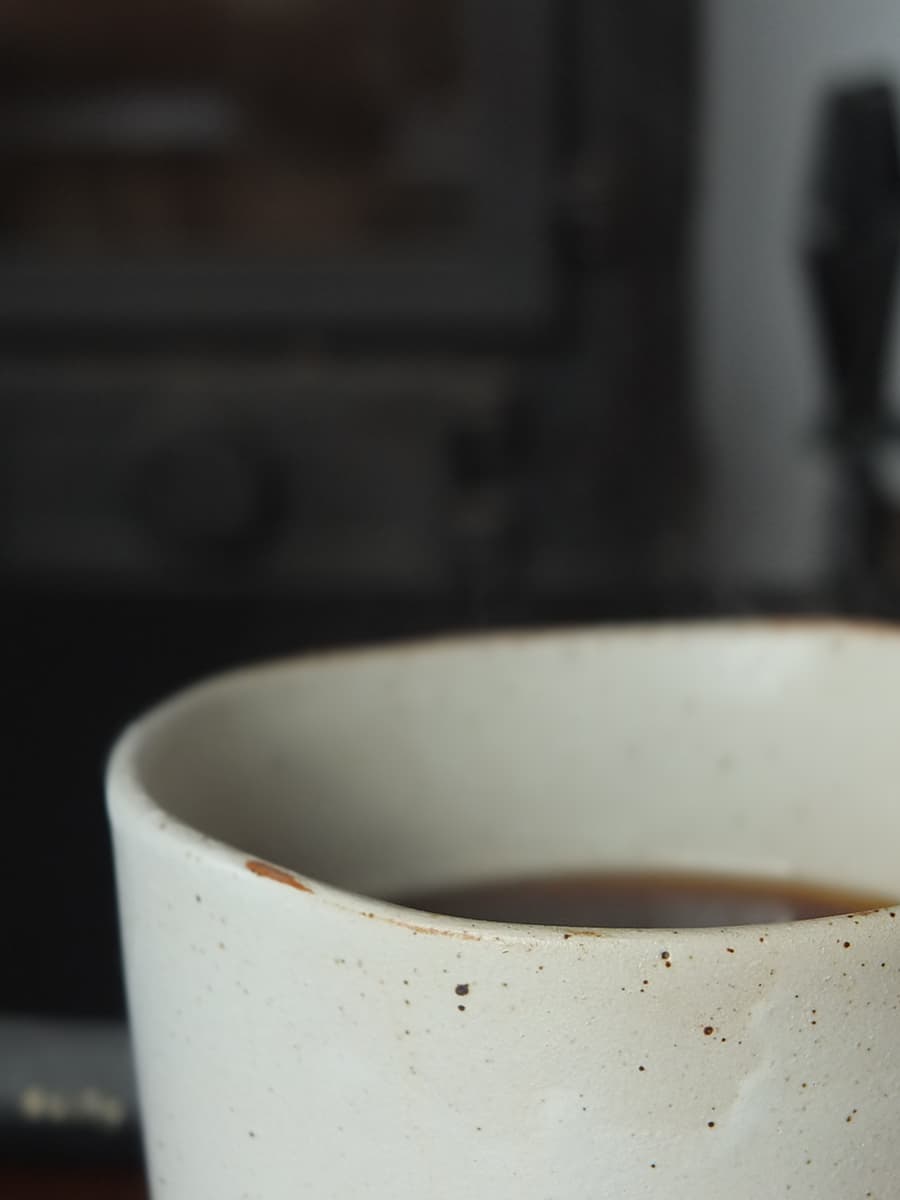 And an addiction it is, I confess. Kids are hard work. Being self-employed is hard work. Homeschooling (what was that all about!) was hard work. The energy to deal with all. of. the. thinking. does not willingly come from within. I need an outside boost.
I rather do like my morning coffee sitting in my rocking chair with my feet up in the windowsill looking over the voe. My little piece of paradise, early in the morning before the kids awaken; that quiet bliss where I reflect on how utterly awesome life is and fill out my daily goal setter. (Because also, I have the attention span of a gnat, and when you're the only one doing all of the things and there's a lot of things to remember planners are essential!).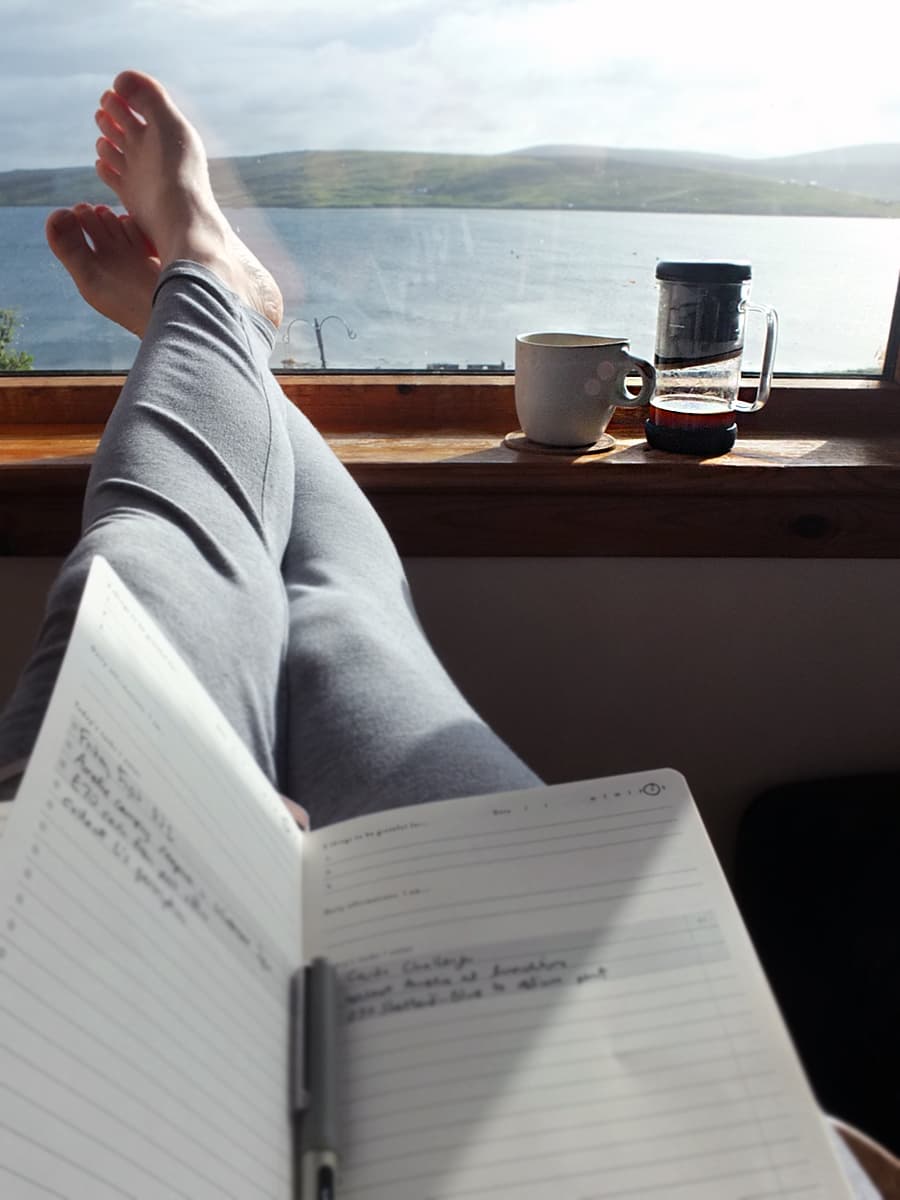 I confess I do also love a decent coffee. The thing is, most cafetieres serve at least two, or four. That's a whole lot of caffeine for one small person, and if I manage to drink it all (before it goes cold) it gives me rather unpleasant palpitations. Too much of a good thing, y'know?
Which is where the Barista & Co. One Brew Coffee & Tea Maker comes in handy – perfect coffee for one. It's completely fuss-free, super easy to clean and uses gravity to brew your cuppa.
It's got a sturdy heat shock proof borosilicate glass beaker with a removable silicone base to protect it. It also has a BPA free plastic filter lid with a stainless steel fine mesh filter, perfect for brewing your favourite ground coffee, loose leaf tea, herbal infusions or even iced teas for one.
This coffee maker retails for £21.99 and you'll get a 1+ year extended warranty if you buy straight from Barista & Co. directly.
With huge thanks to Barista & Co for sending me this review sample.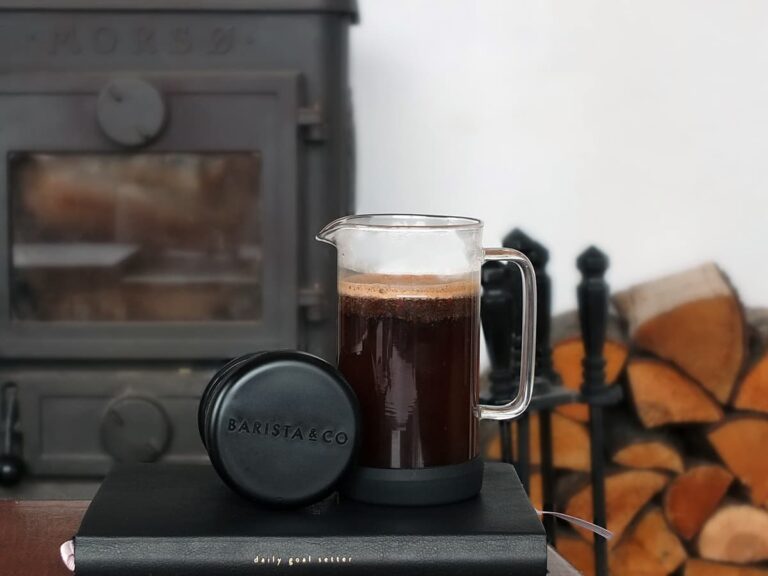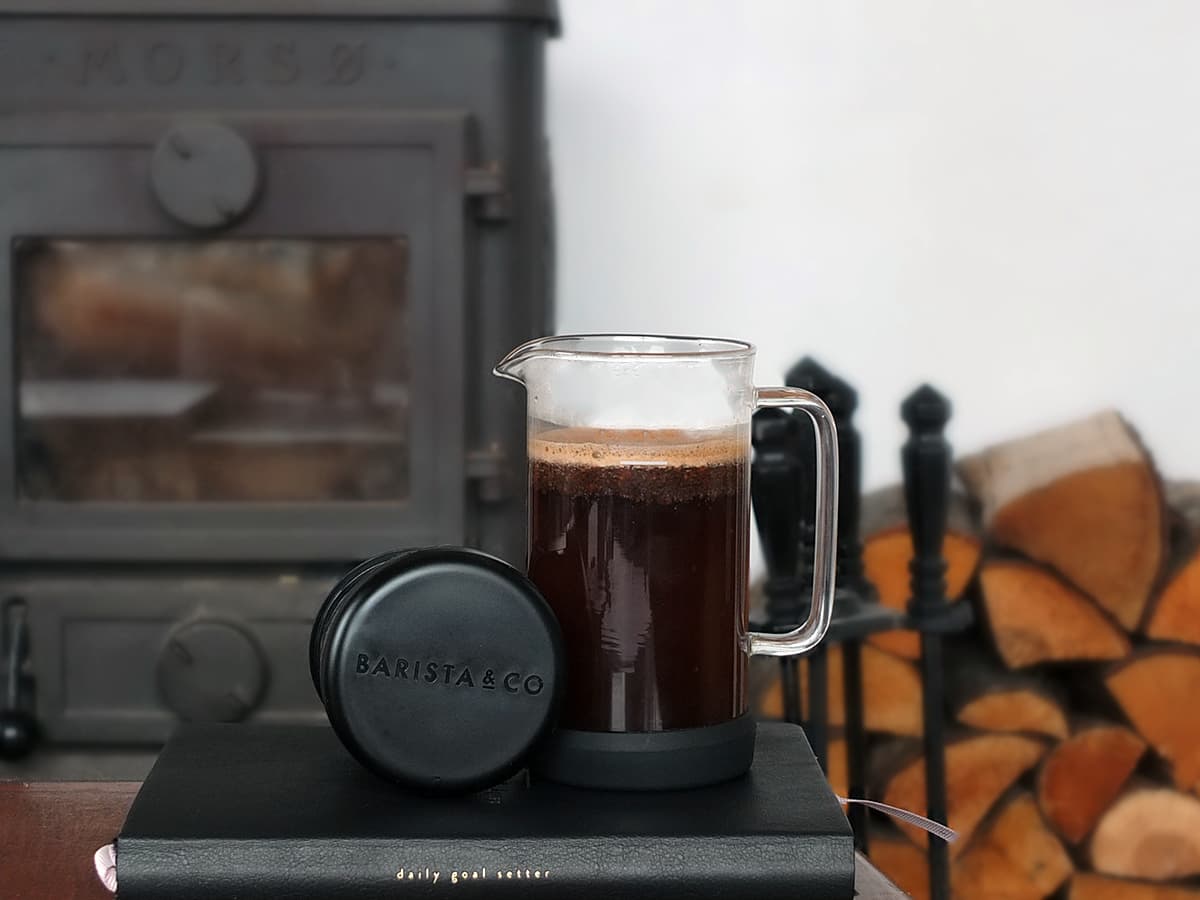 A few coffees I've tried recently in my One Brew Coffee Maker
Photo Credit: Turtle Cup

Not quite ready to get out of bed yet? Turtle Cup's mellow, silky smooth coffee will ease you into Sunday!

Tastes like: green apple and orange with almond, milk chocolate and honeycomb.

Turtle Cup is on a mission to reduce plastic waste. In the UK alone, 2.5 billion coffee cups are thrown away each year. Many people believe that coffee cups are recycled. The reality is that just 1 in 400 coffee cups are recycled, and Turtle Cup want this to end.

They are a carbon-neutral company. All of the carbon generated in the manufacturing process, and in the delivery of their cups to customers is offset through schemes and projects which reduce carbon output.

RRP £8 for 250 grams of filter ground coffee

Photo Credit: Decadent Decaff Coffee Company

Decadent Decaf Coffee Company is Europe's first single origin Swiss Water Decaf Coffee Company.

Decaf coffee used to have quite a poor reputation, but this company, founded in 2015, have changed that.

At Swiss Water Decaf, they only use water, zero chemicals, from the mountains of British Columbia in Canada, to gently remove the caffeine until the coffee beans are 99.9% caffeine-free, whilst maintaining the bean's distinctive origin and flavour characteristics.

Freshly roasted in small batches on the south coast of England, this is as fresh as decaf coffee gets...

RRP £8.99 for 227 grams

Elizabeth's Kitchen Diary was sent a Barista & Co One Brew in exchange for a review. All thoughts and opinions expressed are our own. This post contains Amazon Associates Affiliate Links, and if you click through and make any subsequent purchase within 24 hours we will earn a small commission. Thank you for supporting the brands who make it possible for me to do what I love: drink coffee and sit in my windowsill contemplating my existence.