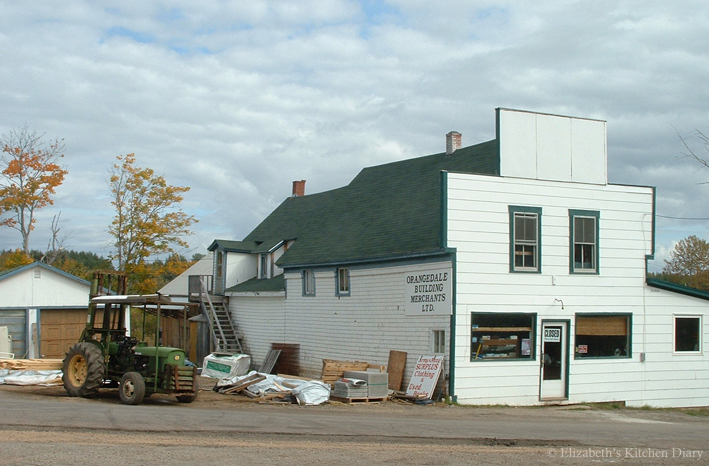 Home (n): 1 a: the place where one lives; the fixed residence of a family or household.
Where is home?
Home is where the heart is, where you hang your hat, where you happen to be living at that particular time. 
I've had so many homes in my lifetime, 24 of them, at least. I live 6000 miles away from where I was born and I've never stayed for very long in one place. Pondering this last night I've come to realise that I've called the house I live in now home for the longest I've called anywhere home.
It's coming up to be the same for my husband too. He's of mixed Nordic and Middle Eastern descent and he too has moved around quite a bit in his lifetime.
What does that mean for our children?
When someone asks you where you are from, what do you say? My Canadian heritage only goes back a few generations – my Canadian relations were all immigrants from Scotland and England, but I was not born here in Scotland – I too am an immigrant.
It appears that it doesn't matter where you live in the world immigrants tend to be frowned upon. Immigrants are told to go home, to return to where they came from. When you're born on a military base in Canada and have never stayed in one place for very long where do you call home? Where would I return to? Here in Shetland there is a small (but vocal) faction who call immigrants to these isles soothmoothers (said with a sneer) as we've arrived via the south mouth of the harbour. Go home, we're told, you're not wanted here.
I could go back to Orangedale, a rural village on Cape Breton Island, Nova Scotia, where I spent the formative years of my childhood. For four years I lived with my family in the flat above the hardware store pictured above, in the old Orangemen's headquarters built over 100 years ago (by Canadian standards that is ancient!). That little window on the left hand side (front) was my bedroom window. Each room in the flat (and there were quite a few!) was named after the colour of the walls. I remember a yellow room and a blue room. The floor was squint so a marble placed on the floor would roll from one side of the house to the other. There were bats in the loft and during the summer giant spiders would crawl up the walls. The bathtub was cast iron and it had feet.
The house was heated by a wood stove. I remember my mother putting different coloured Christmas papers into the fire and us watching the different colours the flame would turn. My first experience with chemistry.
My brother and I used to sit on the forks of the forklift pictured above and get a drive around the yard (there were no health and safety considerations in the 80s!) and one summer I lounged on top of a large pile of lumber reading The Lion, The Witch and The Wardrobe, soaking in the rays. We were allowed to do what we wanted to with the scrap lumber and, with this endless supply, I built tree house after tree house in the surrounding forests. Each one had a tyre swing. Nails were like gold and if I could borrow a hammer from a grown up it was the best thing ever. Mostly I made do with large rocks.
The smell of lumber and sawdust takes me right back to this place.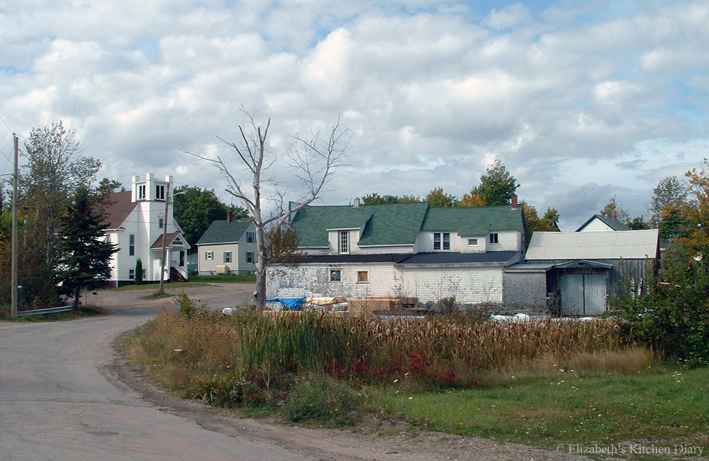 There is a referendum coming up soon here in Scotland. There are two poll cards sitting on our kitchen counter top. We're supposed to vote whether or not we want Scotland to stay part of the UK. I don't know what to vote. I don't even know if I should vote. I've moved around so much in my lifetime I have no idea if I'll even stay here in Scotland to experience the results of the voting.
I'm getting a wanderlust – I want to keep moving, but where to go? I remember, as a child, the adults in Orangedale speaking with distaste about the foreigners coming over from Europe and buying up the cheap land. If I moved back there with my family they'd be immigrants; unwanted; told to go home. I was raised to believe I did not belong in this village because I was not born there.
Where is home?
This week for PODcast's Alphabet Photography Challenge O is for Orangedale. I took these photos ten years ago during my one and only trip back there since I moved to the UK 15 years ago.
If you want to be kept up to date on my recipes, occasional craft tutorials, adventure stories and giveaways then please subscribe to my weekly newsletter; it gets sent out every Monday morning if there is new content. Your email address won't be passed on to anyone, you will never be spammed and you are free to unsubscribe at any time, no questions asked. Make sure you confirm your subscription or you won't receive the newsletter – if it hasn't arrived check your junk mail folder.
[wysija_form id="1″]