Helping to prevent food waste one recipe at a time.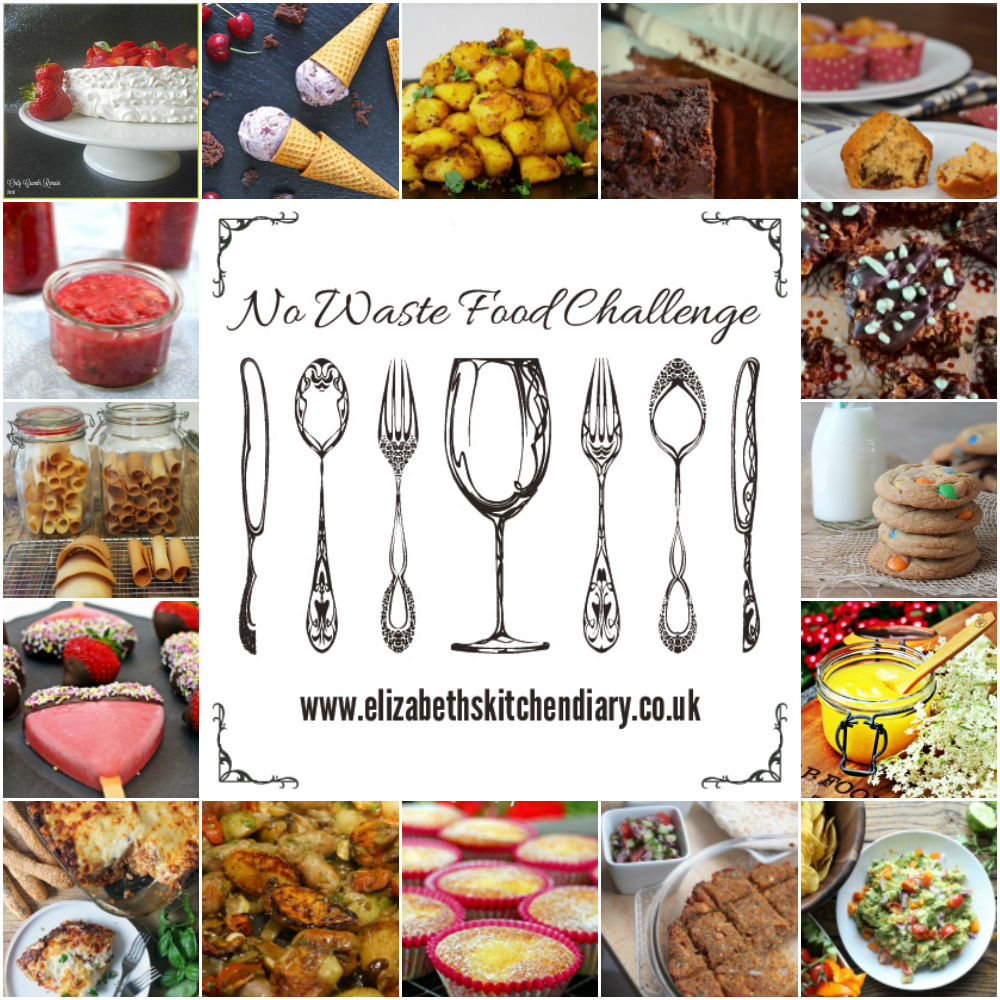 Where has the summer gone? Summer, for me, officially started on the 13th of June when I set off from Britain's most northerly RNLI station on an epic bikepacking trip south through Orkney and the highlands of Scotland, off road down the Great Glen Way and then climbed Ben Nevis.
It was a magical two weeks of adventuring, followed by a quick visit home to collect the family before heading off on a press trip to Brussels for a weekend Belgium Chocolate Experience. I was home again for about ten days and then I was off to Norway for a week's camping just outside Bergen (a Bergen on a budget blog post is planned!) and then it seems I've lost the last few weeks trying to catch up on work!
Now, the kids are back at school and I have finally caught up on all imminent freelance deadlines, so I can now work through the rest of my ever growing To Do list, including this No Waste Food Challenge round up which is terribly late! A huge thank you to Michelle over at Utterly Scrummy Food for Families who guest hosted the challenge while I was away travelling, and here I present to you the Summer Collection of the No Waste Food Challenge – 17 mouth watering recipes using up ingredients which might otherwise have ended up in the bin.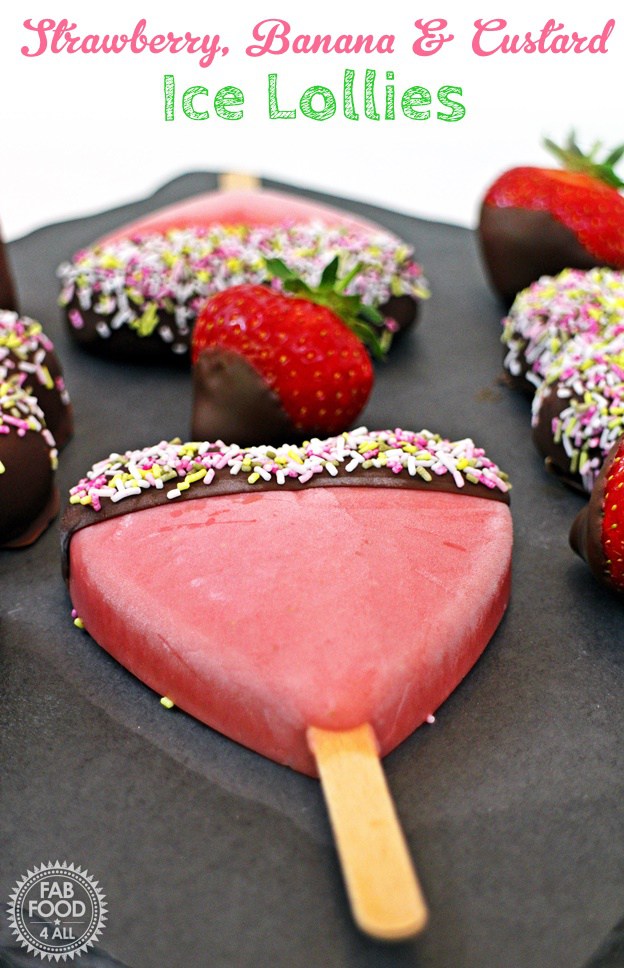 These delectable summer strawberry, banana and custard lollies are made with leftover custard and seasonally cheap strawberries. Pop on over to Fab Food 4 All, the queen of all things frugal and delicious for the recipe!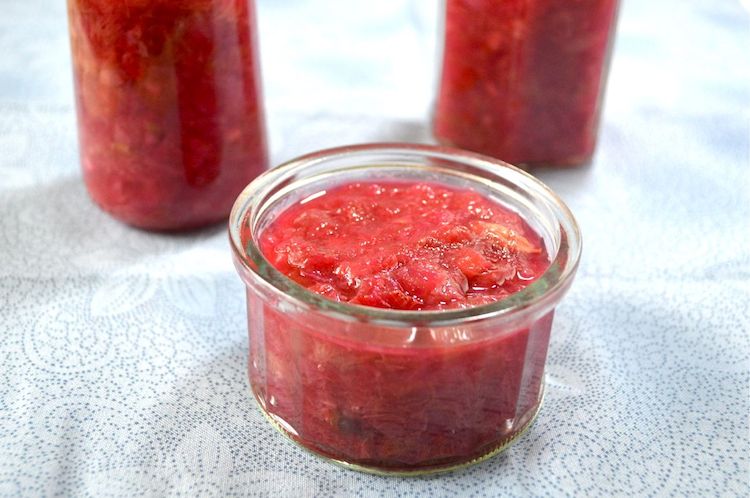 Choclette over at Tin & Thyme shows us just how easy it is to make our own rhubarb and ginger chutney.  Her recipe adds a fresh and spicy kick to cheese, roasted vegetables and many other dishes. It also goes well with curry, she says. It's a great way to use up some of that rhubarb you might have stored in the freezer, like I did!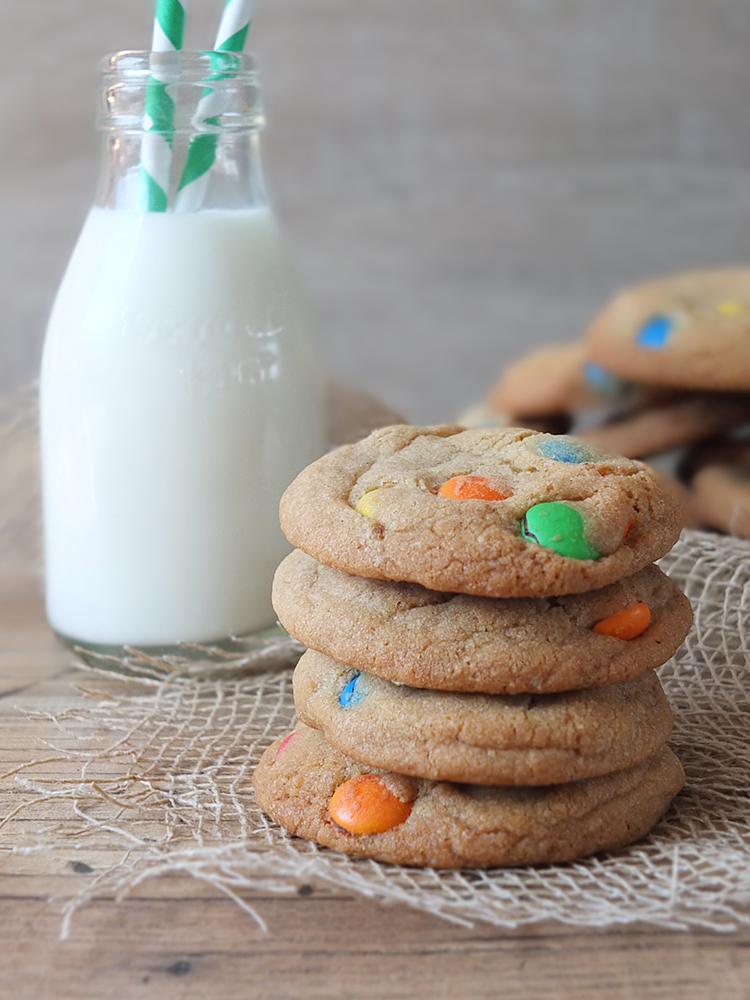 This summer I used up some vegetable shortening that was going out of date and a few eggs that were already past their best by in these rather scrummy M&M Cookies. Vegetable shortening adds a rather good texture to cookies, I think, as opposed to butter.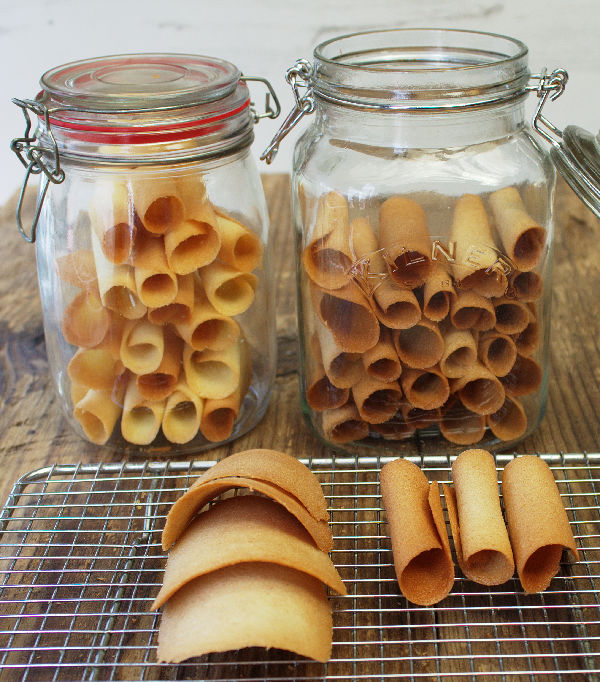 Sarah over at Tales from the Kitchen Shed makes some rather delicious tuiles – pop on over to her blog to see how easy they are to make!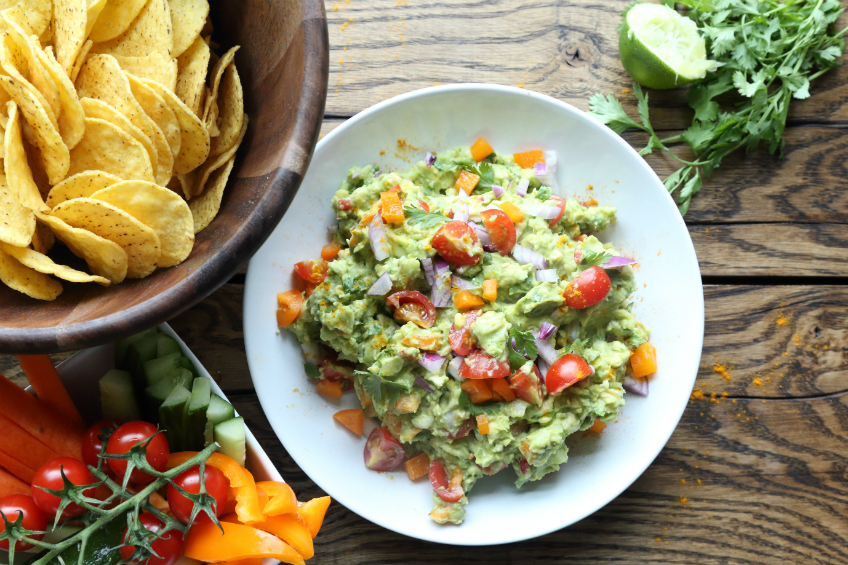 Have you picked up a bag of ripe avocados past their best by date? Corin from Pro Ware Kitchen comes to the rescue with this rather tasty guacamole for a crowd recipe!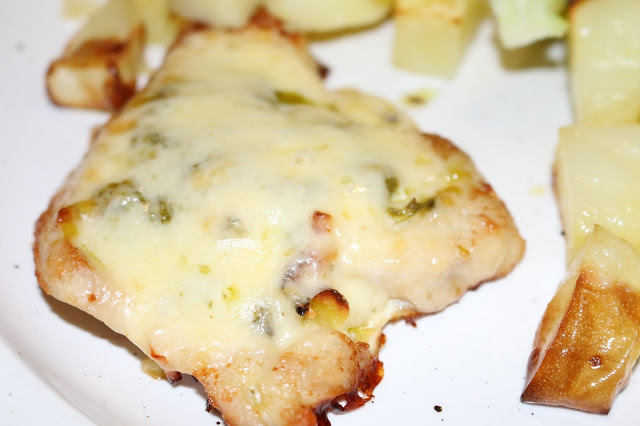 Use up some leftover pesto and turn some potentially dry and bland turkey steaks into a quick, easy and tasty family meal with this recipe for baked turkey steaks with pesto and cheese from Ness over at Jibber Jabber UK.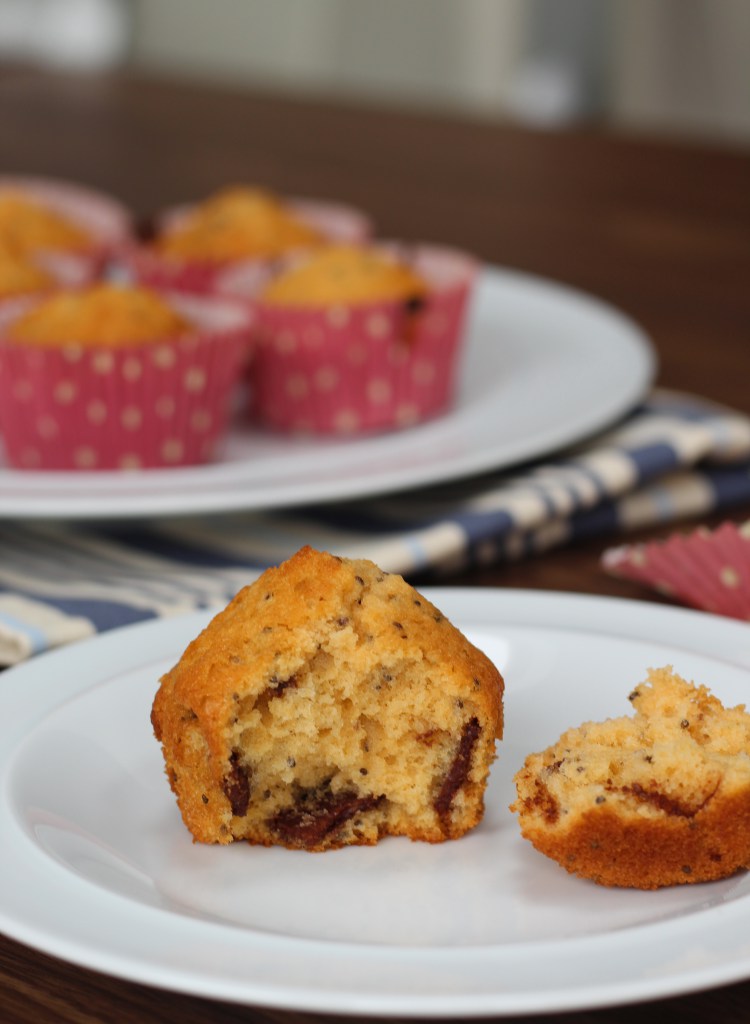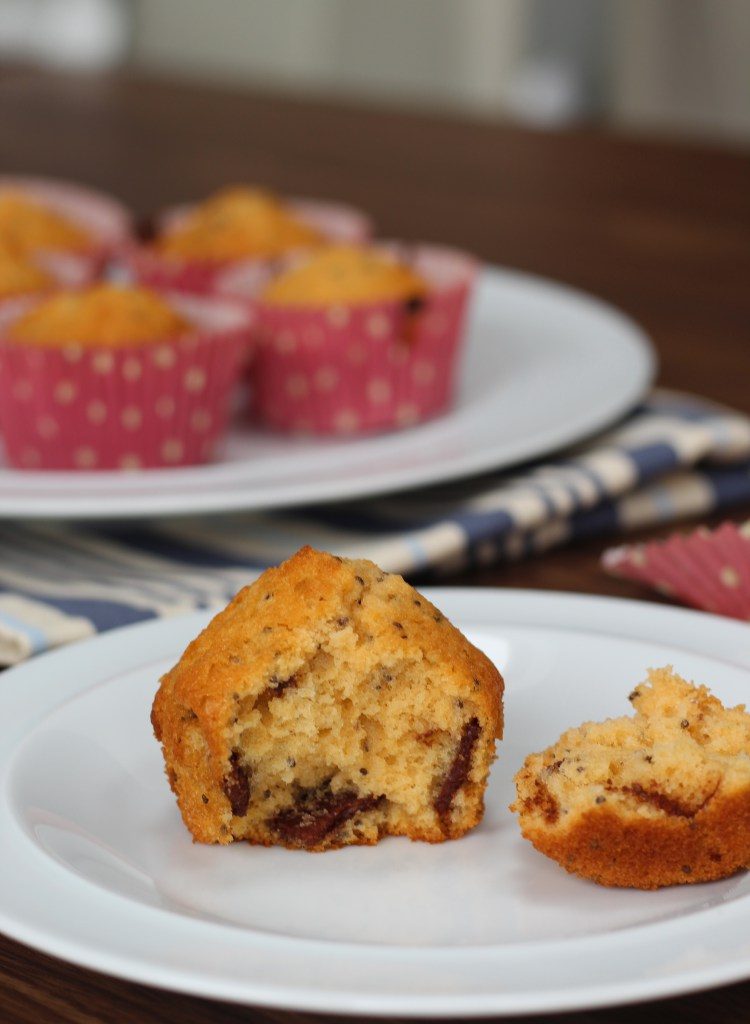 Do you still have a bit of Easter chocolate lurking in the back of the cupboard? Corina at Searching for Spice did and she made these rather delicious looking chocolate chip and chia seed muffins with them!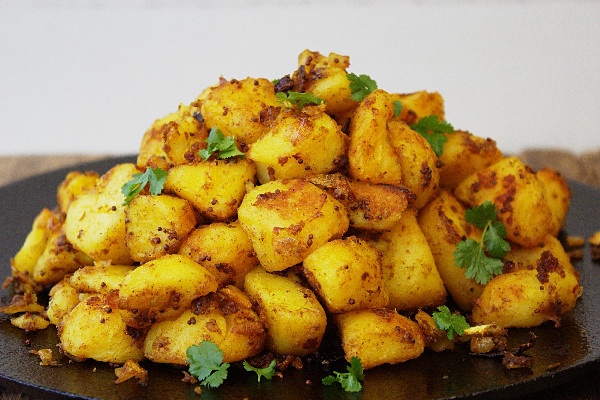 Sarah of Tales from the Kitchen Shed says leftover roasted or boiled potatoes can be used to make her Easy Bombay Potatoes recipe – the best ever Indian spiced roasties, she says. I'll definitely be making these soon!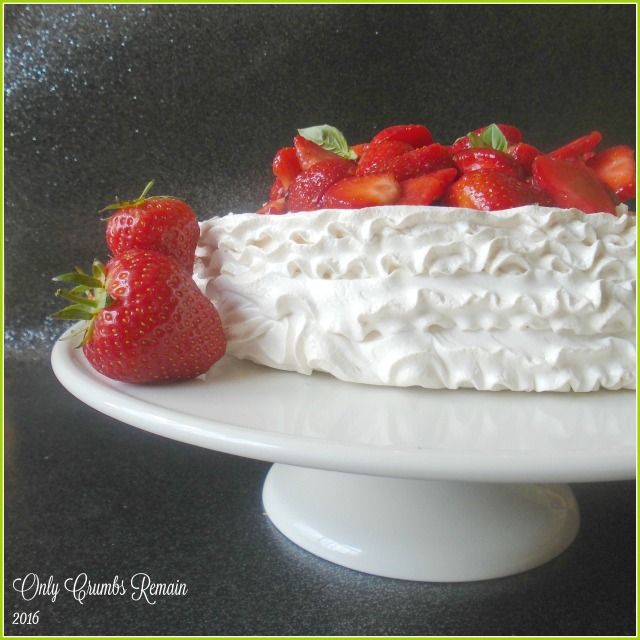 Use up those extra egg whites with this decadent Strawberry & Basil Pavlova by Only Crumbs Remain. She uses the Swiss technique to make her meringue, a technique she says not to feel daunted by as it simply means the egg whites and sugar are whipped up whilst suspended over a bain marie.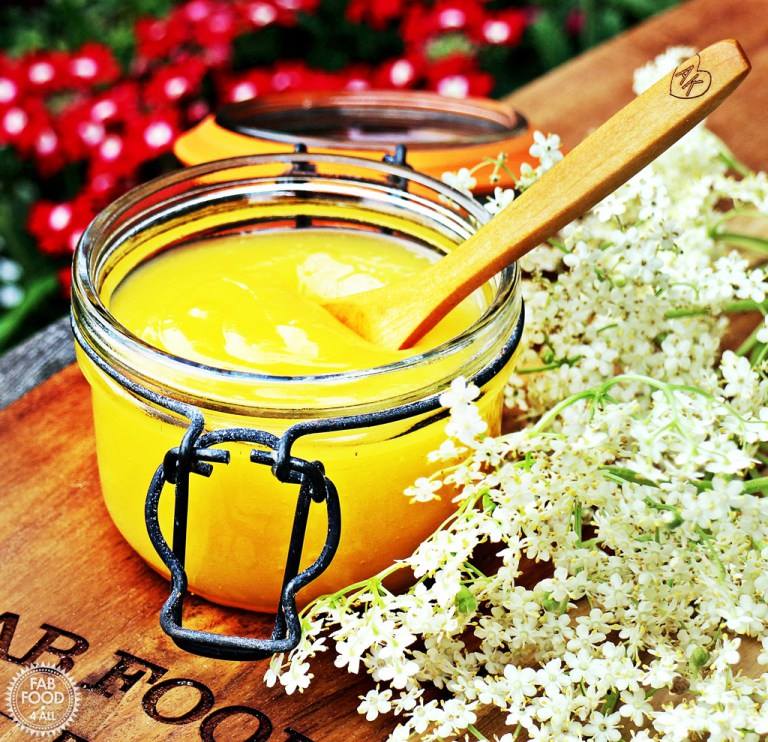 Camilla has reinvented an old classic, adding a touch of elderflower to her home made lemon curd recipe. Visit her blog, Fab Food 4 All, to get the recipe for her elderflower and lemon curd.

Welsh vegetarian food blogger Shaheen over at Allotment 2 Kitchen makes this gorgeous Middle Eastern Sweet Potato Kibbeh – similar to a falafel that you can serve with pita bread. It makes plenty, so lots of leftovers for the next day!
Use up your over ripe bananas with this fantastic Double Chocolate Banana Bread recipe from Linzi over at Lancashire Food. Perfect with an afternoon cuppa!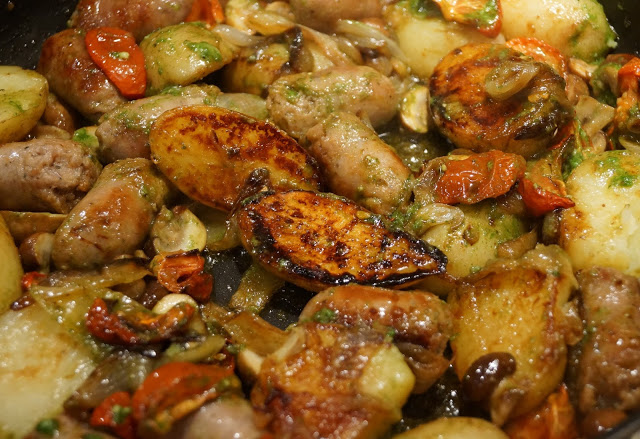 Jane over at Onions and Paper gets creative with the odds and ends lurking in her fridge to make this comfort food dish of sausages with semi-dried tomatoes, potatoes and pesto. Pass us a plate please!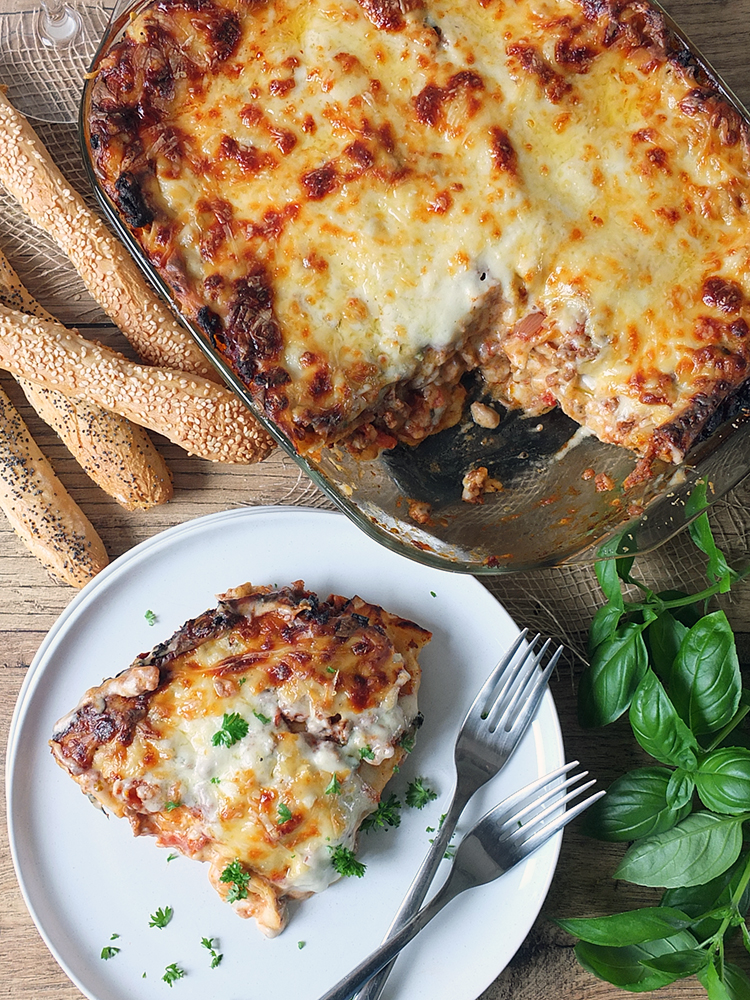 This Beef Lasagne with Sun-dried Tomatoes and Orkney Smoked Cheddar was inspired by half of a packet of sundried tomatoes lurking in the back of the cupboard, a box of lasagne sheets on its best before date and a packet of gorgeous smoked Orkney cheddar in the fridge. Proper comfort food, this, I assure you!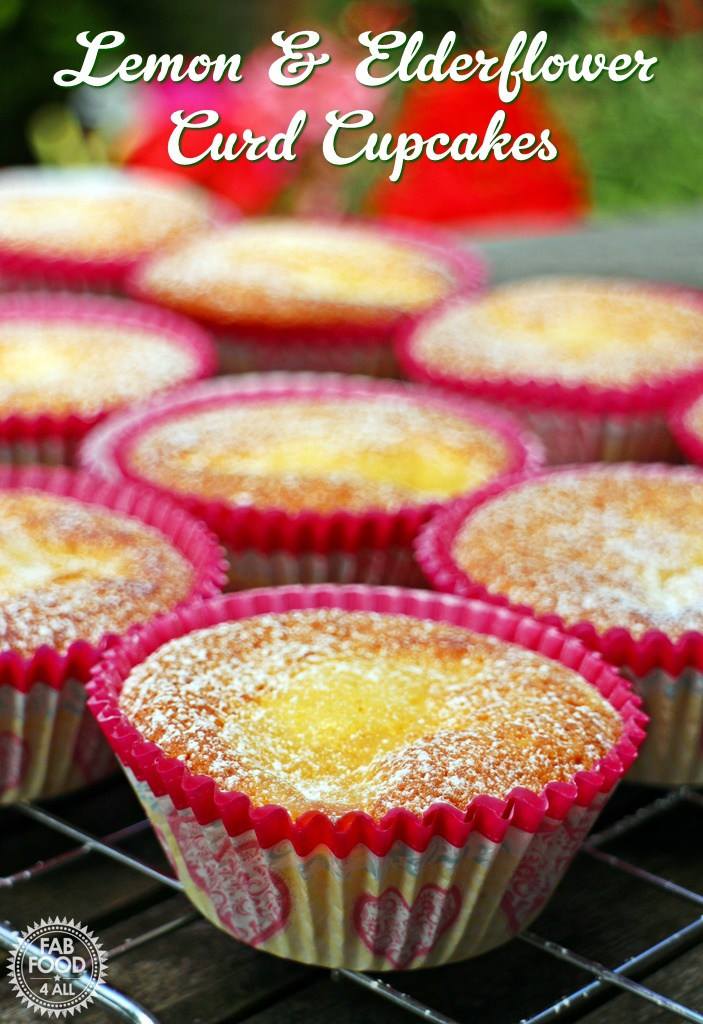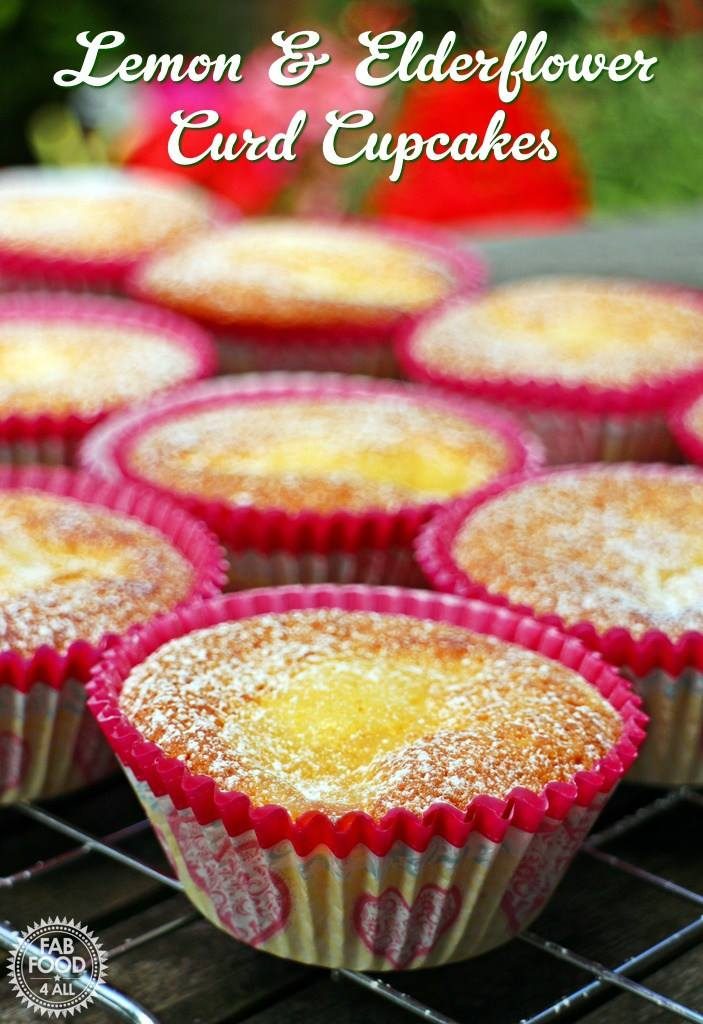 Camilla over at Fab Food 4 All used up some of her home made elderflower and lemon curd in these super summery little cupcakes! Aren't they adorable! There's a little puddle of fresh curd in the middle. Find the recipe for her elderflower and lemon curd cupcakes over on her blog.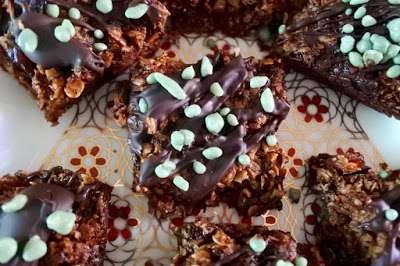 Down under, Joanna at Green Gourmet Giraffe is the depths of winter, so she's thrown a celebratory Christmas in July party complete with some Chocolate and Fruit Mince Flapjacks. Loving the idea of Christmas in July!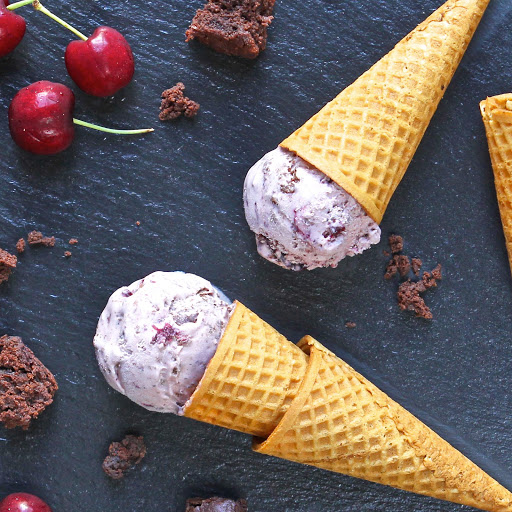 Kate, the Gluten Free Alchemist, wows with this Cherry-Chocolate Brownie Ice Cream made from cherries she harvested herself! Doesn't this look amazing!

A great big huge thank you to everyone who linked up over the summer months. If you are feeling inspired and would like to share your own recipe which uses up ingredients that might otherwise ended up in the compost or landfill, do link up below! Worldwide entries accepted and encouraged! All entries are pinned to the No Waste Food Challenge Pinterest Board, Stumbled, Yummed, Tweeted and Flipped on Flipboard. I also comment on every single one of them and add them to a full round up the following month. You can find the full rules on the official No Waste Food Challenge page.