BritMums is "Britain's largest collective of lifestyle bloggers and social influencers" and each year they hold the BritMums Brilliance in Blogging Awards (Bibs). There are awards in several different categories from food, to photography, to crafts, health, campaigns and more. Each March people are asked to nominate their favourite blogs in each category. This is usually accompanied by a social media flurry of 'please nominate me!" from bloggers across the UK.
I've never put myself forward for nomination. I've always been the quiet, unassuming girl in the back of the class, the last one picked for sports teams, you know, that girl. Sometimes even automatic doors don't 'see' me! When it comes to anything popularity orientated like voting, well, that's never been something meant for me. Besides, I've only been blogging for just over two years so I haven't developed a very large audience.
Last year BritMums said there was over 200,000 nominations. That's an extraordinary amount of voting! This year I voted for my own favourite blogs and when the results were out for the shortlist at the end of April I checked them to see if any of my voted blogs had made it. They had, and much to my surprise so had I, twice!

I was one of the 16 shortlisted bloggers in both the Food and Video categories! Thank you to everyone who nominated me! I had no idea I'd even been nominated until I found out I was shortlisted! I'm not a video blogger, so I can only assume that our family Adventure in Unst stop motion animation has been a memorable video for those who nominated me.


I was gobsmacked to have even been nominated let alone shortlisted. I told all my friends, family and blog followers and one by one they started telling me they'd voted for me for the finals. Even my postie told me he'd voted for me! I never expected to make it that far, so imagine my surprise yesterday when the Finalists were announced! There I was, along with five fantastic blogs in the Food category! Eee! Thank you, thank you, thank you to everyone who voted for me! Big love! xx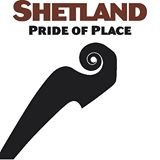 Shortly after I announced on my Facebook page I'd made it to the Bibs finals Promote Shetland, Shetland's tourism portal, sent me an email. You might be wondering why! In January this year Promote Shetland started a food blog over at A Taste of Shetland and I am one of their regular contributors. They have offered to sponsor me to go to BritMums Live the UK's biggest, two day social media conference and blogging event! There, in addition to networking (I can't wait to meet other food bloggers!) and blogging workshops the winners of the Bibs will be announced.
So, my Northlink ferry and flight tickets are all booked, my BritMums ticket is purchased and I am so excited and raring to go!
I don't expect to win. I don't think I deserve to win when I'm up against five fantastic food bloggers. Their recipes, stunning food photography and stories of mouthwatering foodie trips around the world are way out of my league compared to my own home cooked recipes scoffed moments after being photographed in the variable Shetland light!  I'm just over the moon to have made it this far, and I'm really, really happy with that. I want to say congratulations and good luck to everyone in the Finals and I hope to meet many of you at the party!
Do check out the other five Bibs2014 Food Finalists; they really are something else!
1. A Mummy Too
2. My Golden Pear
5. Taming Twins
BritMums has given us a little meme to fill out and share so we can get to know some of the other bloggers who will be attending the conference. If you want to see who else is going click here.
Name: Elizabeth
Blog: Elizabeth's Kitchen Diary
Twitter ID: @TangoRaindrop
Height: 5 foot four and three-quarters 
Hair: long and red
Eyes: blue
Is this your first blogging conference? Yes! Ever!
Are you attending both days? Yes! I'm certainly not travelling all that way for just one day! I wonder if I will  have travelled the furthest to get there.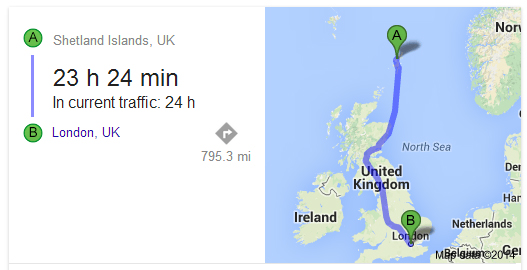 What are you most looking forward to at BritMums Live 2014? I'm looking forward to meeting other bloggers and learning loads from the workshops. I'm also looking forward to seeing London – I have only ever been there once, eleven years ago!
What are you wearing? Hopefully something Fair Isle patterned. I'm on the hunt for a vest/tank top like Shetlander James Morton wore on the Great British Bake Off, but something a bit more feminine! Update: I've found THE outfit! A gorgeous merino wool tank top made by Ninian. You will surely be able to spot me in this! Did you know (and I will be testing this theory!) that merino wool is supposed to help keep you cool in summer? They make running shirts out of the stuff!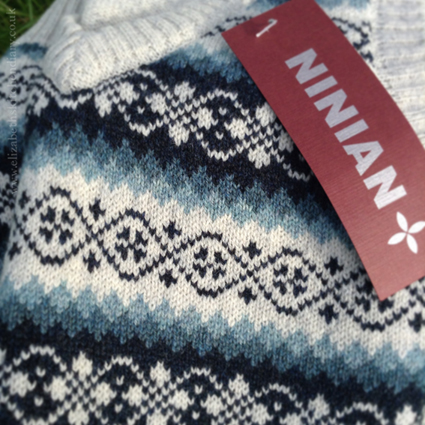 What do you hope to gain from BritMums Live 2014? I hope to learn how to be a better blogger, writer and social media user. I also hope to meet other bloggers an make like-minded friends.
Do you have any tips to pass on to others who may not have been before? I've never been, so no, I don't, but I'd love to hear tips from others!
Do check out the fab recipes on A Taste of Shetland. You can subscribe by email, so you won't miss any posts!