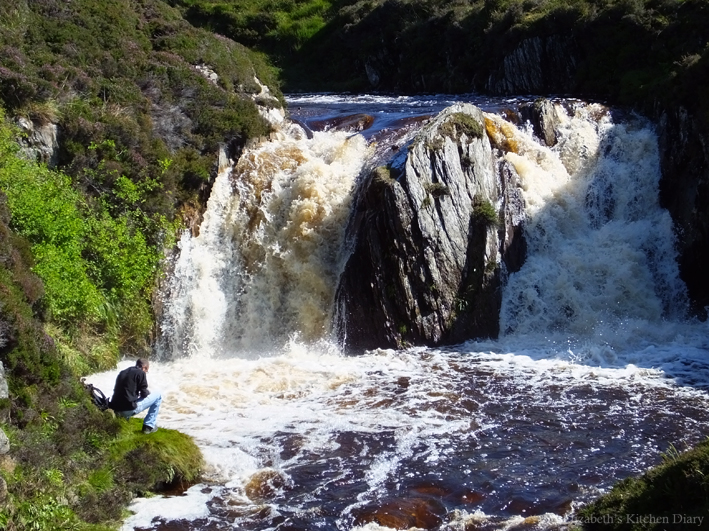 For this week's Alphabet Photography Challenge by PODcast I hand the reins over to my lovely husband from Audioboy Productions in his very first guest blog post ever. This week N is for… Noise.
Being an audio geek a sound designer I've come to realise that I'm not 'normal' in the sense that I don't think about things the way that 'normal' people do. Let me give you an example, the other day we had a months worth of rainfall in the space of twenty-four hours. Whilst most people were commenting about how soothing the rain is or wondering if this or that road was going to flood, all I could think about was gathering my recording gear and heading out to capture the roar of the local waterfall. This is exactly what I did… when it stopped raining… the following day.
After getting a few odd looks from people (maybe they thought I was from the water company testing the purity of the water), I packed up my gear and headed home to see what delights I had captured.
You may at this point be wondering why on earth I would spend my spare time recording things like running water. In answer to this, I'll briefly define what sound design is to those of you who aren't sure, and tell you why I do it.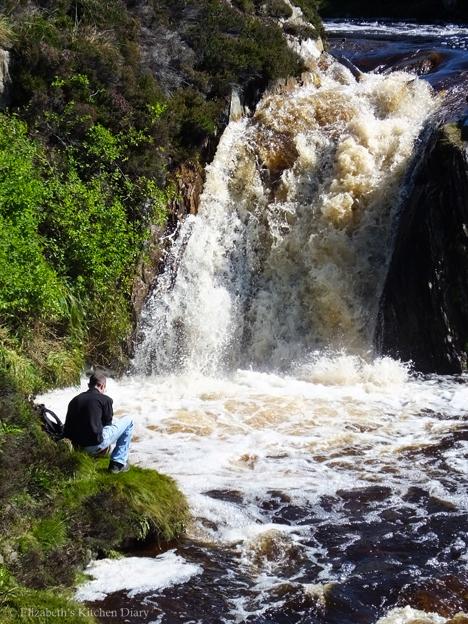 Sound design, in a nut shell, is the art of collecting and manipulating sound. If you've ever watched a film, TV show or played a video game, you've probably experienced it.  It can range from creating an ambient soundscape to creating a whole new sound for something that doesn't exist. An example of an ambient soundscape could be something as simple as adding the sound of birds chattering, the sound of tree leaves slowly rustling in the wind and the sound of a nearby stream. If we closed out eyes and listened, it would be pretty apparent that we were by a stream in a woodland area.
On the other hand we could create something that doesn't exist such as a the sound of a blaster gun from the Star Wars films. Ben Burtt, the sound designer for Star Wars, recorded and manipulated the sound of a hammer hitting a guy-wire on a radio tower to get that sound. You can get pretty creative with sounds and you'd be surprised what you can do with them. As for why I do it… well, it's fun! What I'm going to share with you in this article is a small example of how we can create a sound from scratch.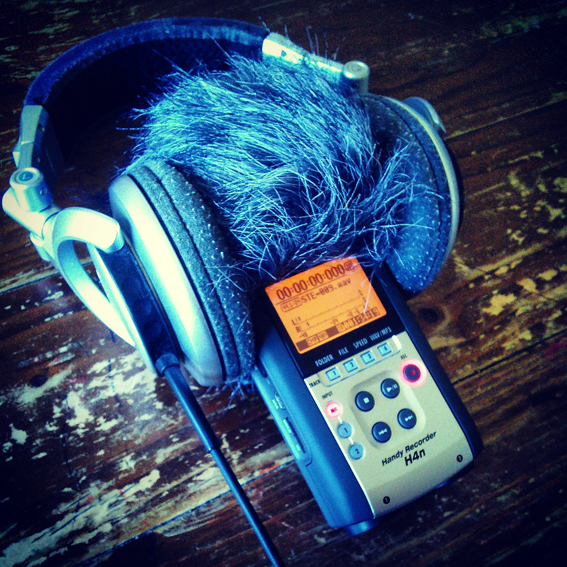 Let's for a moment imagine that we're directing a scene in a film where two people are having a conversation beside a waterfall. The acting is perfect, the visuals are stunning and we've recorded all the sound without a hitch, or so we believe. We pat ourselves on the back after a job well done and head back to the studio to edit the shots. After brewing the coffee and opening a pack of digestive biscuits (as if I'd let you anywhere near the equipment with liquids and crumbly things), we play back the footage and our hearts sink. As we thought, the acting was fabulous, the visuals stunning but the audio…. the audio is unusable!
To start with, the dialogue is completely buried under the pounding noise of the waterfall. Now this could be remedied by having the actors rerecord their lines in the studio (known as Automated Dialogue Replacement or ADR for short) and then mix this new dialogue on top of the pounding waterfall sound. However for the sake of our example, we have no such luck. Upon closer listening, we discover that not only is the dialogue unusable but the boom operator (the guy or gal holding the microphone) is recovering from a cold and his/her coughing can be heard over the sound of the waterfall! No coffee nor cookies for the boom operator today.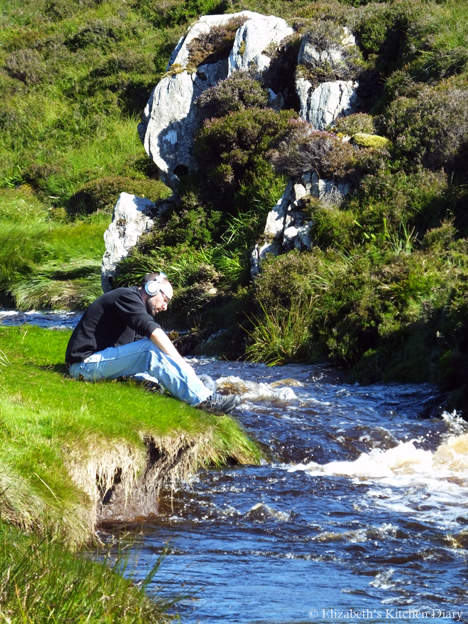 What do we do now? Well we don't have the money to film the whole scene again so the only solution left, unless we want to turn this into a silent film, is to rerecord all of the audio. Luckily for us the scene only contains two sounds, the dialogue and the waterfall, so we record the actors in the studio and send someone back out to the waterfall to record it. Then it's a matter of mixing the sounds together in a way that makes the viewer believe that it was all recorded on set.
Back to the real world. N is for… Noise. So upon bringing my newly recorded waterfall sample home I transferred it to my computer and listened back to it. What did it sound like? Well, a waterfall… no surprises there… (and there was no coughing), but the thing that struck me most was how similar it sounded to white noise. White noise is basically the audio equivalent of mixing all the colours together and throwing them on to a canvas. You'll probably recognise white noise as that horrible sound that you get when you're tuning an analogue TV and find yourself between channels… the fuzzy white screen, you know the one right? Yes I'm probably giving away my age here and if you have no idea what I'm talking about then just Google it, and enjoy your youth.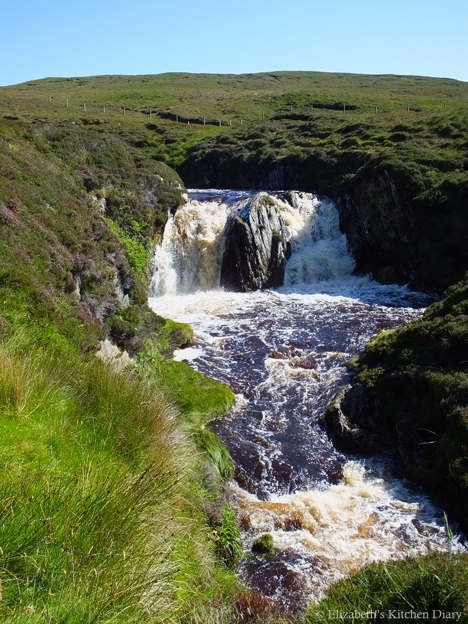 So for fun (refer to the first sentence in this article) I thought I'd see if I could replicate the sound of a waterfall without using an actual waterfall as a sound source. Practical application for this? None, unless you don't live next to a waterfall and for some strange reason can't get hold of a waterfall sample from an online sound library. The way I went about this, and the way I go about designing most sounds, is by layering several sounds, very much like using different colours to paint a picture.
White noise by itself sounds like… well, white noise and that's not going to fool anyone into thinking it's a sample of a waterfall. After listening to my waterfall sample more closely I started hearing wind in the sound. Now it was a pretty calm day when I recorded it so there was no wind present but that's what it sounded like to me. So I pulled a wind sample from my library and started playing with it. The first of two basic modifications I made to it were to take off the top end with a low pass filter (translated to English that reads: "I used an EQ dooflicky to remove most of the high pitched sound in the sample"). The second modification I made was to heavily compress the sample. This I did because the wind sample fluctuated quite drastically in volume (as gusts of wind do) and I simply wanted the sound to be at a more constant volume. I did make several other modifications to the sound but I don't want to bore you too much here.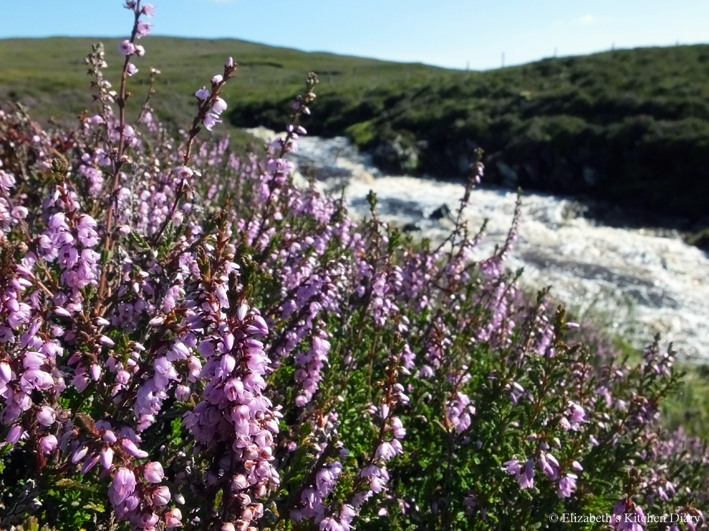 What I had now was starting to sound quite similar to the real waterfall sample but it was still missing a few colours. After a bit of experimentation I found that I could fill the missing frequencies with more noise, pink this time! No I'm not making this up, pink noise does exist and without getting into any detail whatsoever, it sounds very much like white noise but with more power in the lower frequencies (think darker colours here). Now it was really sounding like a waterfall! The final bit of ear candy I wanted to drop in there was the sound of actual water. It's debatable whether or not I needed to do this and I'm pretty sure I could have got away without using it.
At this point you may be thinking I'm cheating here and wished you hadn't wasted your time reading this far but before you leave, let me reassure you that the water sample I added was nothing more than the sound of water running from our bath tap. Also in my defense I must say that I mixed it so quietly in the mix that I could barely hear it. The reason being that I didn't want the listener to actively hear it but wanted it to bypass the conscious brain and tickle the subconscious. Maybe I was just trying to be too clever on this last point but I'd rather fail at being clever than never attempt to be clever. Argh… I did it again.
So hopefully after all that effort, I will have fooled some of you into believing that my fake waterfall sample sounds more realistic than the real waterfall. Shall we put it to the test?
SAMPLE 1
SAMPLE 2
[polldaddy type="iframe" survey="36AEBD9C877F6AAE" height="auto" domain="elizabethatia" id="guess-real-waterfall"]
You can download the samples on my SoundCloud page if you like… I don't know, maybe you miss having an analogue TV and want a bit of white noise back in your life…
Thanks for reading!
If you want to be kept up to date on my recipes, occasional craft tutorials, adventure stories and giveaways then please subscribe to my weekly newsletter; it gets sent out every Monday morning if there is new content. Your email address won't be passed on to anyone, you will never be spammed and you are free to unsubscribe at any time, no questions asked.
[wysija_form id="1″]