From the Cruiser and Sprite to the Mini Deluxe available in a whole range of colours and patterns – make Christmas extra special with a personalised set of wheels from Micro Scooters UK. #ad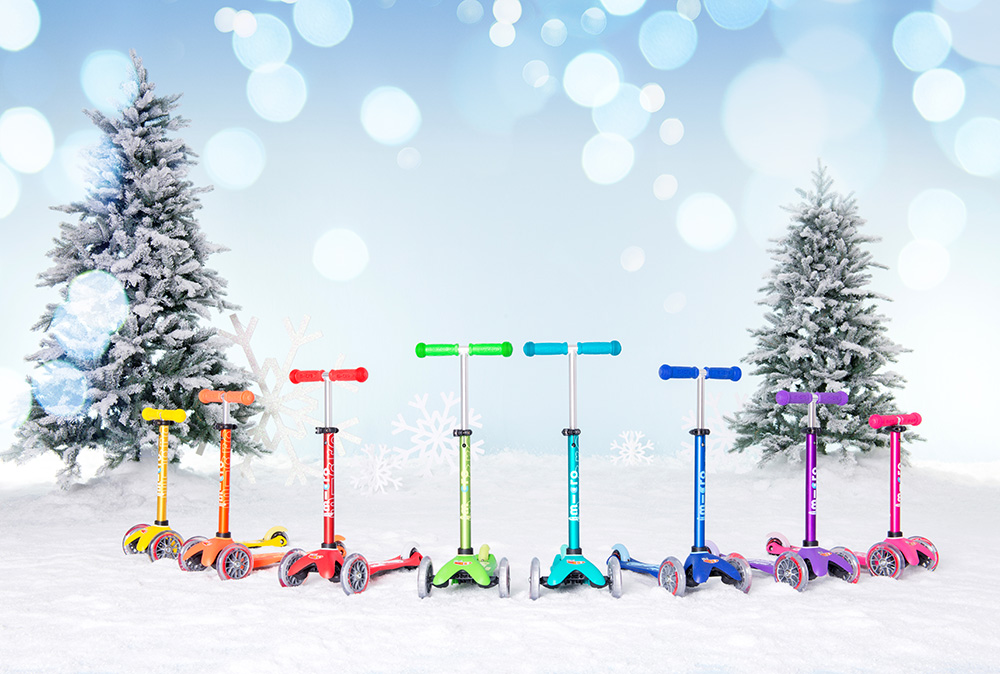 The Micro Scooter Christmas Gift Guide for Kids
Micro Scooters have launched a whole range of new products this year including the personalised Mini Micro Deluxe and Monsters, Unicorns and Flamingo accessory sets. There's something to be found for every outdoor adventurer in your family this Christmas!
5 golden rules for safe scooting:
Always make sure children wear a helmet, particularly if scooting near roads.
Make sure that children are seen on dark evenings, by wearing a reflective jacket or strip and by attaching a light to the scooter.
Always check that the scooter is in good working condition.
It is advisable to ensure that children can be heard by attaching a bell to the scooter.
Young children are often unaware of the basic rules of the road which requires constant vigilance from their accompanying parent or adult – they need to be reminded always, to dismount from their scooters and stop, look and listen when crossing the road.
About Micro Scooters UK:
Micro Scooters UK was founded in 2006 by two mums, Anna Gibson and Philippa Gogarty, after they discovered how much easier it was to get from A to B with their young children using tough, lightweight scooters instead of buggies.
Micro Scooters sells scooters for people of virtually any age – from one-year-old toddlers to grandparents – and everyone from Jamie Oliver to Hugh Jackman has been spotted with one!
Micro Scooters are widely available at leading retailers, both in-store and online, as well as at www.micro-scooters.co.uk.
This is a sponsored post in collaboration with Micro Scooters. Thank you for supporting the brands who make it possible for me to do what I love: mess up my kitchen and write Elizabeth's Kitchen Diary.