A variation of the traditional Moscow Mule. This cool and refreshing Mediterranean Mule features limoncello as well as gin and vodka and is garnished with a sprig of rosemary and slice of lemon.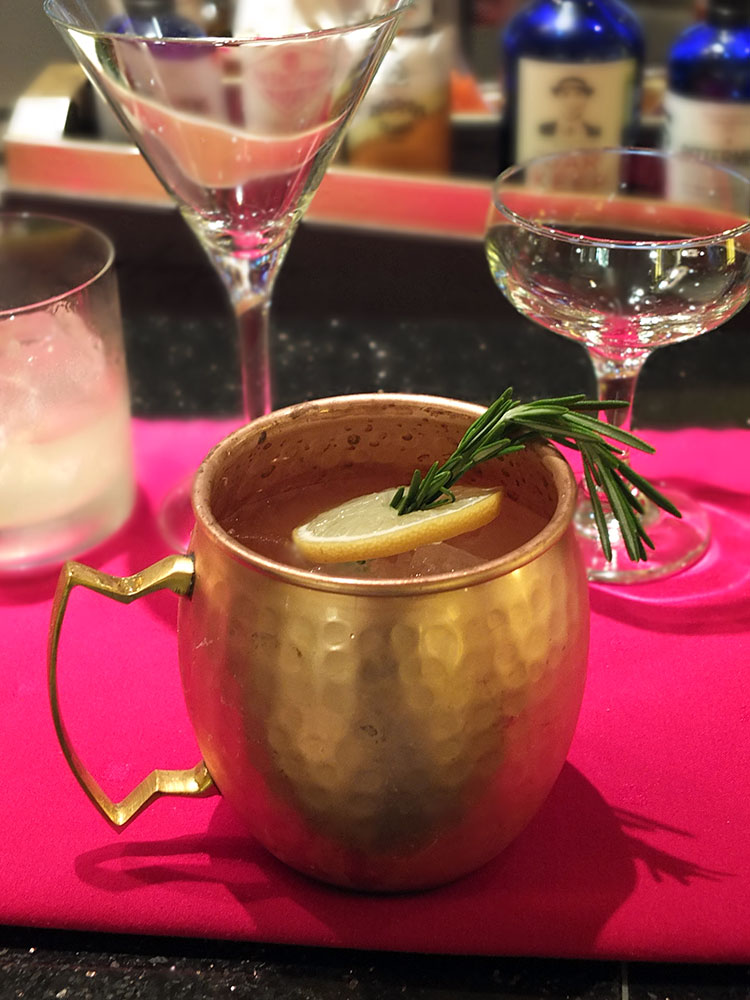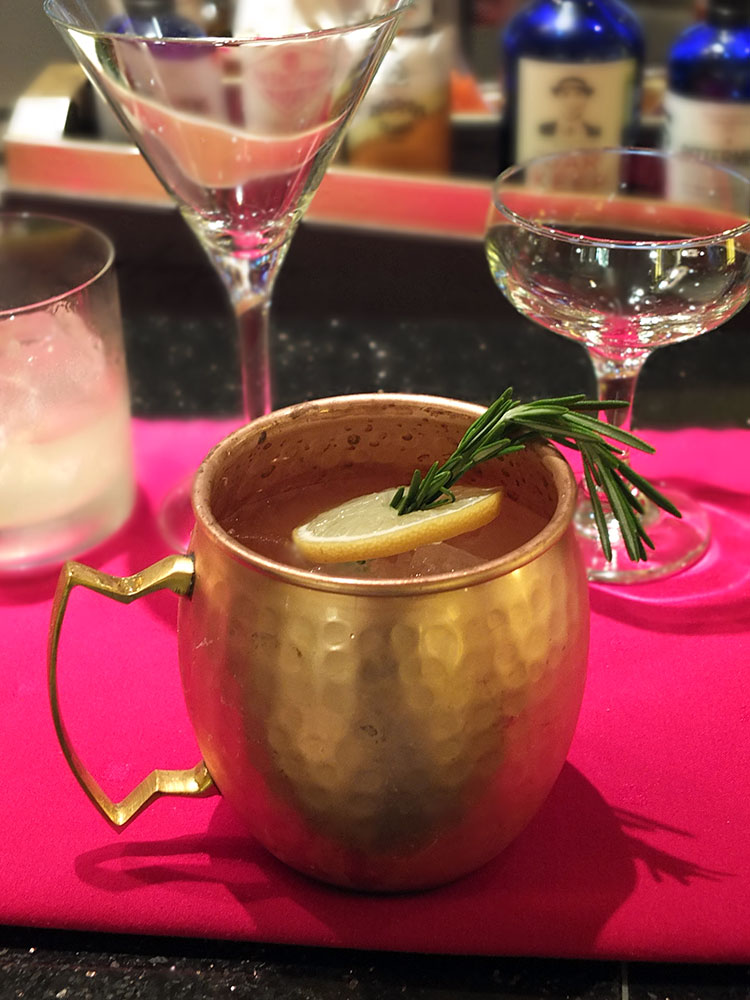 Did you know that not every mixed drink is classified as a cocktail? These days, people worldwide use the term 'cocktail' for almost anything with alcohol in it, so it might come as a surprise that a cocktail is merely one classification of mixed drinks.
Last year, I went on my very first ever cruise – it was a press trip; five nights on board the Celebrity Equinox cruise ship from Celebrity Cruises that set sail from Miami, stopping in Grand Cayman, Aruba and Curacao, before I flew home again to Scotland via Amsterdam. It was quite the adventure, and really whet my appetite for the luxury experience that is cruising.
While on board, I attended an evening Mixology Class at the World Class Bar, where I learned the basics of mixology and had the opportunity to make three different types of mixed drinks myself.
Here, I share with you what I learned – we've got a bevvy of boozy combinations, the correct terms for them and the basic rules of thumb that you need to create them.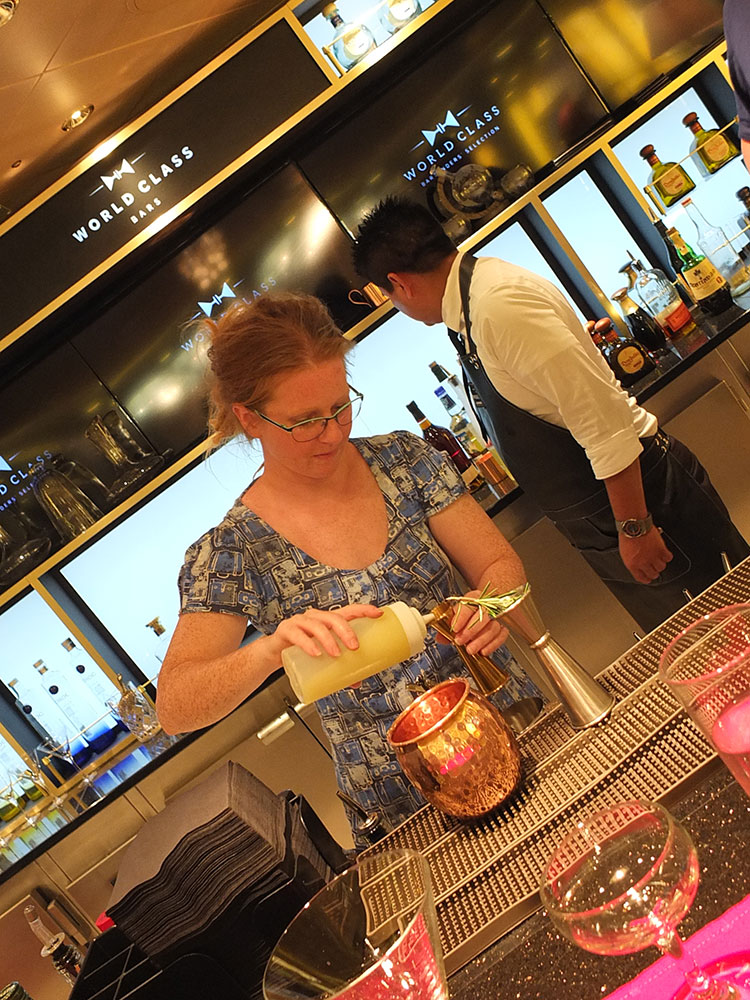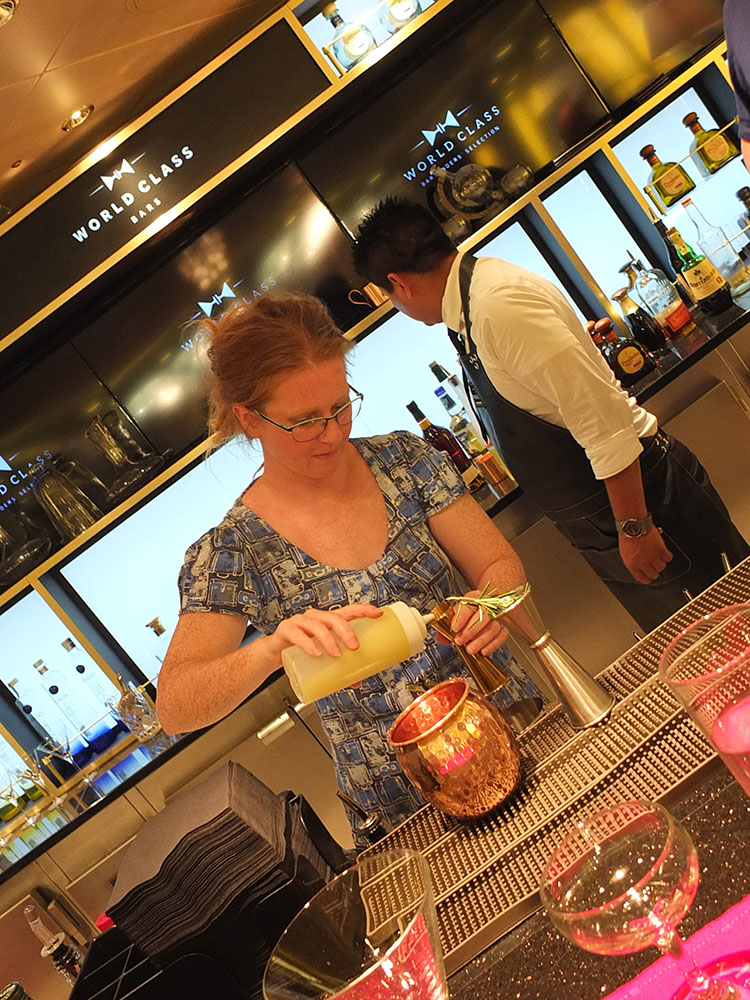 BUCK: spirit + ginger ale + citrus
A buck is a combination of spirit, ginger ale and citrus juice served, usually, in a tall ice-filled glass. It might take more than a quick glance at various bartender manuals to differentiate a buck from a rickey, a Collins or a fizz, but traditionally a buck should use ginger ale instead of club soda for carbonation. The ginger ale also provides sweetening and so no sugar is added.
COBBLER: spirit + sugar + fruit
In its day, the cobbler was the drink and its relatively simple construction of spirit, sugar and fruit mixed thoroughly with ice and served with straws were fairly groundbreaking.
When the cobbler first appeared in the 1830s, the use of ice and drinking straws was new and novel. While it's true that the modern paper straw wasn't patented until 1888, straws used 50 years earlier were just what the name says: straw. They were usually made from the dried, hollow stalk of rye, cut to length, and served with the cobbler. It was, perhaps, the first drink to call for its use.
The name 'cobbler' is thought to have come from the small chunks of ice filling the drink like cobblestones used in paving.

COCKTAIL: spirit + sugar + water (can be ice) + bitters
In the 1800s, a cocktail was defined as a mix of spirit or any kind, sugar and bitters. In the latter half of the 19th-century cocktails might have the sugar replaced by a fortified wine like vermouth or augmented with a little citrus. Bitters, however, would still be at the core of almost every cocktail, at least until prohibition.
COLLINS: spirit + lemon juice + ice + carbonated water
Collins is a sour served in a fairly large glass with ice and club soda. The drink is usually made by mixing lemon juice, sweetener and spirit in an ice-filled glass topped with club soda.

DAISY: spirit + liqueur + citrus
The Daisy represents a slight modification of the Fix (see below), with both drinks being a single serving variation of a punch. The key difference with a Daisy, however, is that it uses either grenadine or raspberry syrup as its sweetener. Citrus juice and a spirit would be added to the syrup and this would be poured into a goblet filled with shaved or crushed ice and then garnished with a variety of fruits and berries. The Margarita is a classic example of a Daisy; named after Margaret, the Spanish word for daisy. Pictured above, a rose margarita made on board the Celebrity Equinox.
EGGNOG: spirit + eggs + milk + sugar
We all know eggnog as a traditional Christmastime drink. Unfortunately, our disposition towards eggnog may be coloured by the horrid mixture that comes out of cardboard cartons. A traditional eggnog is made with some type of spirit (usually rum or brandy), eggs, milk and sugar.

FIZZ: spirit + citrus + sugar + club soda + egg variation (occasionally)
It's easy to confuse a Fizz with a Collins since the ingredients are essentially the same. The Fizz has, however, some slight differences. In a Fizz, the spirit, sweetener and citrus should be shaken first with ice before straining it into an ice-filled glass. It's then topped with club soda. Another difference is, unlike the Collins, there are possible variations of the Fizz. For example, a Silver Fizz uses the white of one egg, while a Golden Fizz uses the yolk.
JULEP: spirit + sugar + mint
The Julep has gone through a variety of transformations over the centuries. Originally, the term referred to a strictly medicinal potion, but in the American South, it was used to describe a heavily iced beverage combining sugar and mint with a spirit. Just as a cocktail can be described as a 'bittered sling' a Julep can be described as a 'minted sling'.

SLING: spirit + sweetener + water
Rarely available today, the sling could be viewed as the precursor to the cocktail. The Sling is made with any spirit combined with a sweetening ingredient and water. Similar to the Toddy, however, the Sling uses cold water/ ice to make it a cold drink instead of a warm one.
SMASH: spirit + sweetener + herb + fruit + water (or ice)
The perfect summer drink, and ideal for mixed drink beginners. To make this drink you have to smash something together; usually a herb and fruit. The Brandy Smash was a popular drink in the 1800s, and this turned into the Whisky Smash during the Great French Wine Blight when a bug killed all the brandy grapes in France.

SOUR: spirit + citrus + sugar
You can always perceive the Sour as a simplification of a punch, representing a fairly important category of mixed drink. At its core is a careful balance of a sweetener and a sour ingredient like lemon or lime juice. This is combined with a base spirit and then mixed with ice.
THE BASIC KIT FOR MAKING YOUR OWN MIXED DRINKS
jigger
cocktail shaker
bar spoon
strainer
cocktail glasses
[amazon_link asins='0007518412,B075NKZYXB' template='ProductCarousel' store='elizskitcdiar-21′ marketplace='UK' link_id='16f5c6f6-7ac2-11e8-abf2-d13fe334652e']
HOW TO MAKE A MEDITERRANEAN MULE MIXED DRINK
The Moscow Mule is a good example of a Buck, named so because after 2 or 3 it's going to give you a kick like a mule. Did you know that it became popular in the 1940s in America when two friends got together to hatch an idea of how they could combine vodka (which nobody was drinking at the time) with an excess supply of both ginger beer and copper mugs? Thus, the Moscow Mule was born!
This mixed drink is a variation of the traditional Moscow Mule, in that it uses gin and vodka as well as Limoncello. Rosemary is used to flavour the drink as well as garnish it.
So, this wealth of information is what I learned during the mixology class on board the Celebrity Equinox and I found it fascinating; I hope you do too!
What's your favourite homemade mixed drink recipe? Let me know in the comments!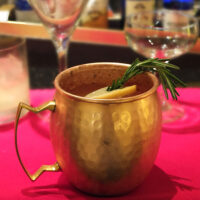 The Mediterranean Mule
A variation of the traditional Moscow Mule this mixed drink features limoncello as well as gin and vodka garnished with a sprig of fresh rosemary.
Print
Rate
Affiliate Links
This recipe card may contain affiliate ingredient and equipment links. As an Amazon Associate I earn from qualifying purchases.
Instructions
Fill a copper mug with ice.

Fill a cocktail shaker halfways with ice. Add the vodka, gin, lime juice and one sprig of rosemary. .

Shake thoroughly and strain into the copper mug

Add the ginger beer and garnish with a lemon slice and remaining sprig of fresh rosemary.
Environmental Information
[amazon_link asins='B00Z6L74P2,B004CYCYTK,B06W5XYJ2Z,B006R638VY,B004V54ZVK' template='ProductCarousel' store='elizskitcdiar-21′ marketplace='UK' link_id='2d21397a-7bb1-11e8-89dc-fb3f63c20e7b']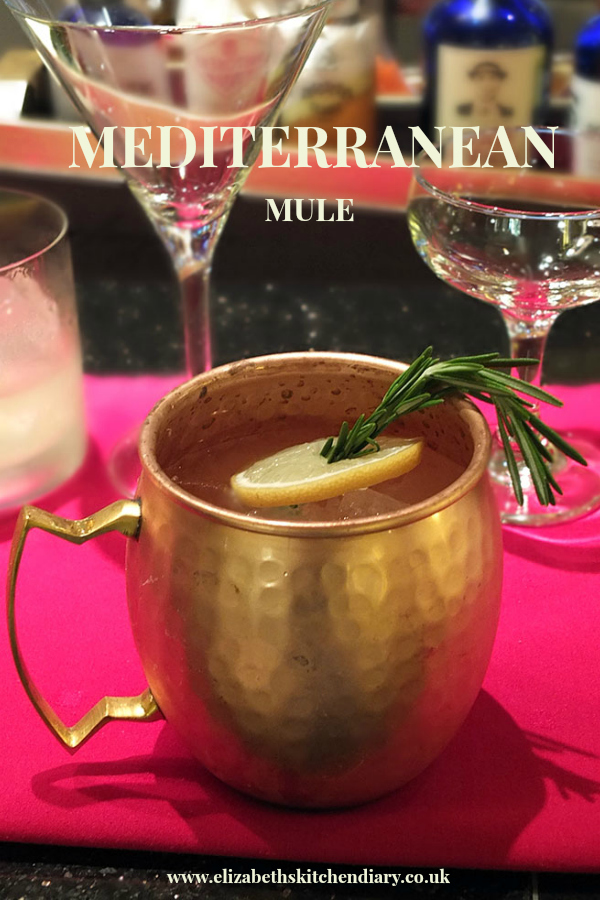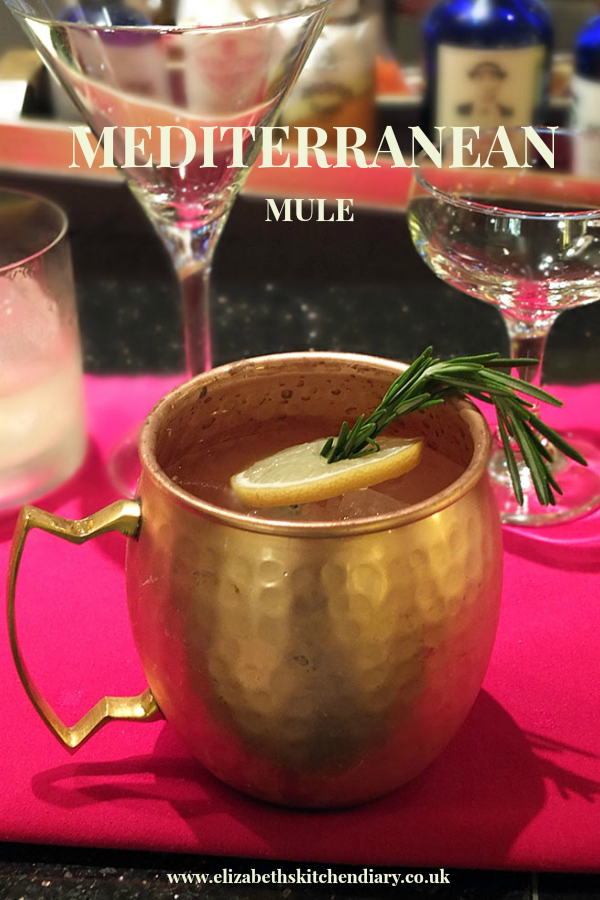 [color-box]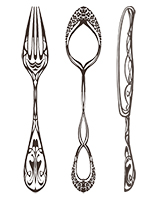 Have you made this recipe?
Take a photo and tag @tangoraindrop or use the hashtag #elizabethskitchendiary and share on Instagram and Twitter. It would make my day to see your creations!
[/color-box]