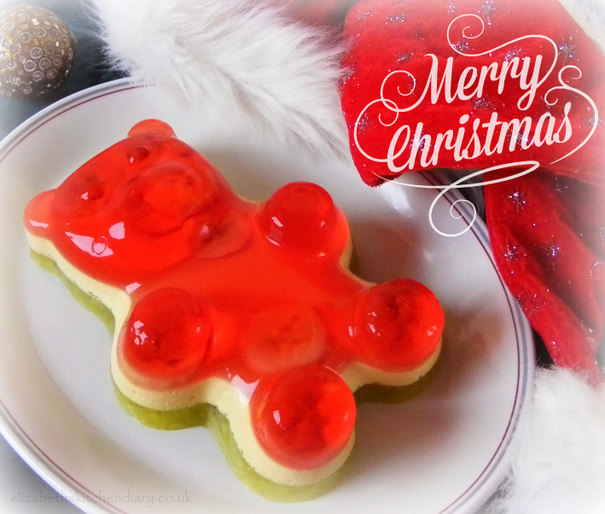 I loved Christmas as a child (and as an adult I still do!). We always went to our grandparents house for the holiday period and there was always an air of excitement in the days leading up to Christmas. My grandmother went all out to make sure our Canadian childhood Christmases were special year after year and it's only now as an adult I realise how much work and love went into making it so special. I am truly grateful for that.
My grandmother used to make a layered Christmas jelly every year. It was served at the Christmas dinner table right alongside the turkey, stuffing and gravy. It was spooned right onto the plate next to the mashed potatoes and I was allowed to eat as much of it as I wanted! I don't know if this was something she always made before I fell in love with it, but once she knew I liked it she made it year after year. Even when I was a sulky teenager she'd make it and it became a tradition.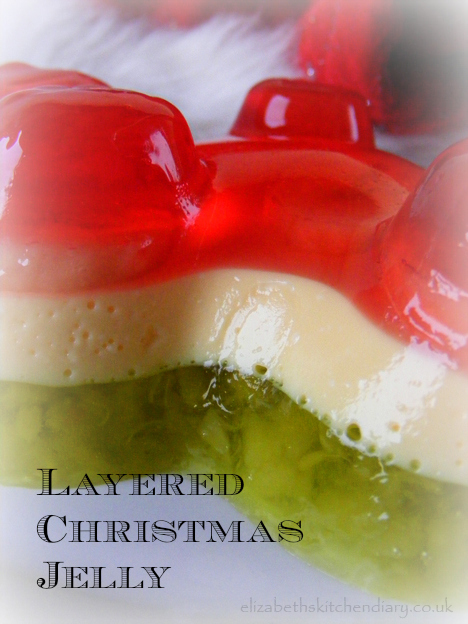 I make this layered Christmas jelly for my own children now (and maybe a little bit just for me too), but as I'm in the UK and the packaged jelly is different (Canadian jelly comes in dry granules while UK jelly comes in condensed tacky squares of jelly) I've had to adapt the recipe. Through trial and error this is what I've come up with and oh my, I can still eat this layered jelly by the bucketful! There's just something about the sweet fruited jellies sandwiching together a creamy lemon layer.
This dish means Christmas to me. As such, I am sharing it with a few linkies. First, Mumsnet has a Christmas Food Blog Hop (scroll to the bottom of this post to see what other Mums are making!) and the fine folk over at BritMums are also gathering recipes for a foodie round up. This month's Family Foodies, a blogging challenge co-hosted by Louisa at Eat Your Veg and Vanesther over at Bangers & Mash is all about Kid's Christmas ideas, so I am linking this up as all children young and old alike love jelly, no?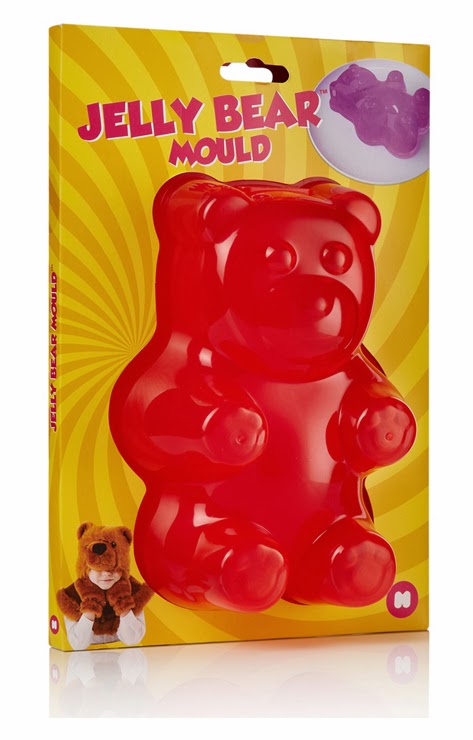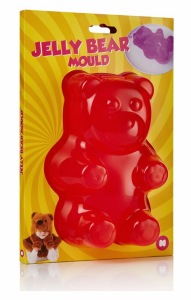 The fine folk at Mustard recently sent me one of their reusable Jelly Bear moulds to try out and I knew that this layered Christmas jelly would be the perfect dessert to try it out with. I'm really impressed by the mould. It's fairly small (19 cm long, 13.5 cm wide and 6.7 cm tall) but it's a perfect size to fit onto a regular sized dinner plate or serving platter. It's made from very sturdy plastic and it's hand wash only (not suitable for the dishwasher, freezer, oven or microwave).
I think it shows off the layered Christmas jelly just perfectly, and it made us laugh out loud how the little jelly bear jiggled as I carried it to the table. The children were most impressed!
Mustard have offered one of these jelly moulds (RRP £8) to give away just in time for Christmas! You too can make your own layered Christmas jelly bear! To win simply fill out the Rafflecopter entry below.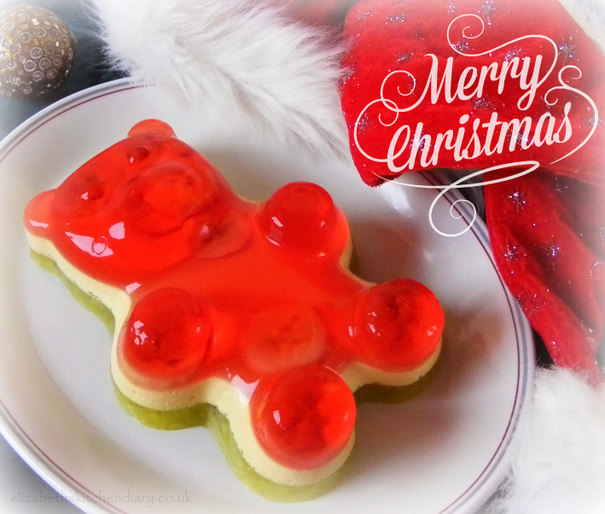 Layered Christmas Jelly
A colourful layered Christmas jelly
Ingredients
1 package Hartley's strawberry jelly
1 package Hartley's lemon jelly
1 package Hartley's lime jelly
200 grams full fat cream cheese
1 banana
1 432 g tin crushed pineapple
Instructions
1. Break jelly into pieces in a glass measuring jug and add 100 ml cold water. Microwave for 60 seconds and stir until dissolved.
2. Slice banana into 1/4 inch slices and place in the bottom of a glass bowl, a bundt pan or jelly mould.
3. Add a further 200 ml cold water to the dissolved jelly mixture.
4. Pour enough red jelly to fill the dish 1/3 full. Place in refrigerator and leave until it firms up, about an hour and a half (one hour is long enough for the jelly bear mould)
5. Dissolve lemon jelly in 100 ml water in the microwave. Add a further 100 ml cold water.
6. Beat cream cheese until smooth and stir in the lemon jelly until well combined.
7. Gently pour lemon jelly over the strawberry jelly layer and leave to set for a further 1 to 1.5 hours.
8. Prepare lime jelly by dissolving it in 100 ml cold water in the microwave.
9. Add a further 150 ml cold water to the lime jelly and the well-drained crushed pineapple.
10. Gently pour the lime jelly layer over the lemon layer and leave to chill a further two hours, or preferably overnight.
11. To remove layered jelly from the mould place the mould in some hot water for a few minutes to soften the outer edges. It will then come out of the mould easily.
Details
Prep time: Cook time: Total time: Yield: Serves 12
How to Enter
For your chance to win a Jelly Bear Mould, kindly offered by Just Mustard, enter using the Rafflecopter below. Come back and tweet about the giveaway every day for more chances to win!
Terms & Conditions
You will need to answer a question by leaving a comment on this post which then opens additional chances to enter the competition. Rafflecopter will pick the winner at random from the entries received. I will be verifying entries and any automated entries will be disqualified.
This giveaway is open to UK entries only. Entrants must be age 18 or over. Winners will need to respond within 7 days of being contacted. Failure to do this may result in another winner being selected.
The prize is offered and provided by Mustard and Elizabeth's Kitchen Diary accepts no responsibility for the acts or defaults of said third party. The prize is one Jelly Bear Mould. There is no cash alternative and the prize is not transferable.
If you need some help using Rafflecopter, here's a quick clip to show you how.
Closing date is midnight on Sunday 15 December 2013 and the winner will be announced on that day.
Good Luck!
a Rafflecopter giveaway

Elizabeth's Kitchen Diary received a complimentary jelly bear mould for review. All opinions are my own and I was not required to write a positive review. This is not a paid post.