…and managing their screen time in collaboration with Home Halo.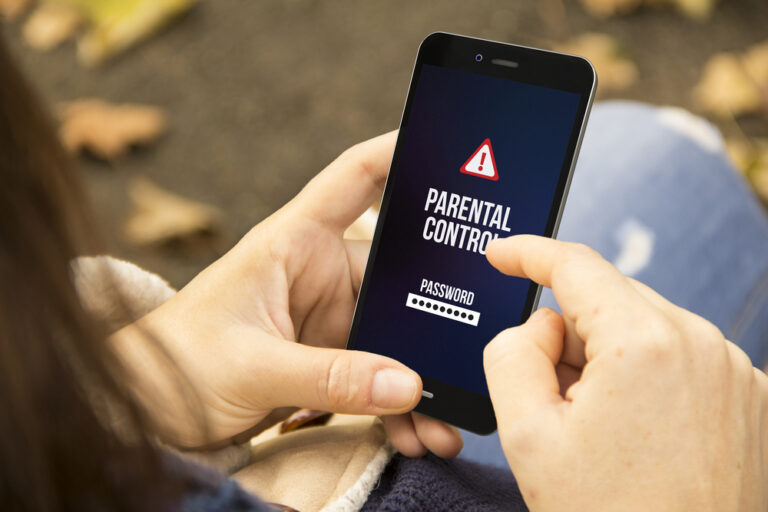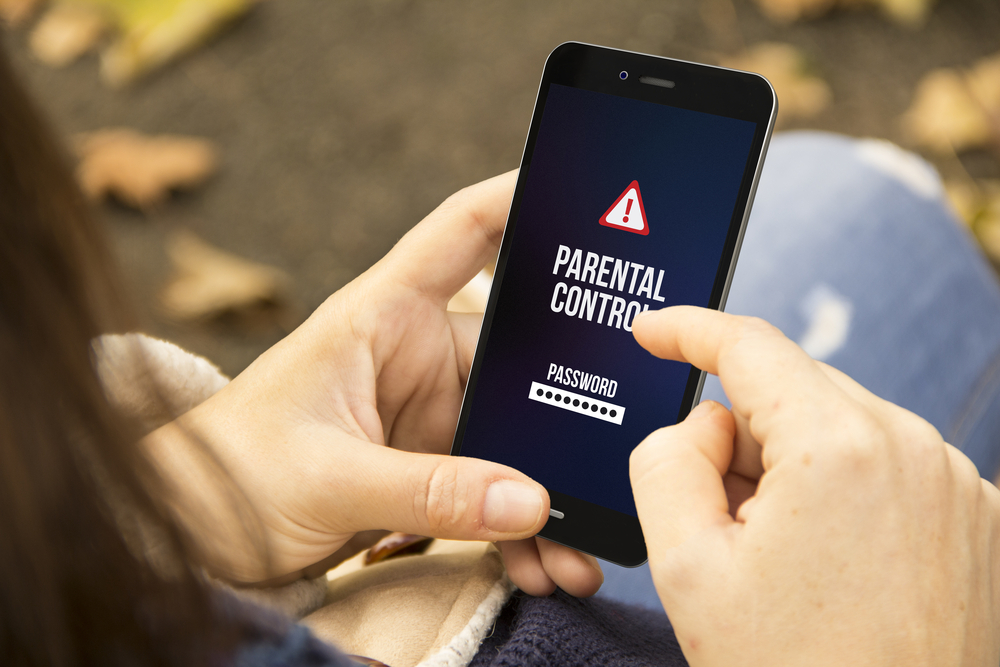 The Internet can be a big, scary place. Long gone are the times of our childhood when all we had to do to entertain ourselves was go outdoors and play until it got dark, read books and play with our handful of toys.
It's a digital world now. Children are going online from a very young age, playing games and apps and interacting with their friends… and strangers.
I thought I was a pretty internet-savvy person and knew what my children were doing with their devices. They weren't going online, I thought; they weren't interacting with others. There was no stranger-danger; they were safe. They were simply playing game apps.
That was until they brought Minecraft home from school and everything changed. They would play their game on public servers. It was a reward they were given during the school's Golden Time. Well if the school had ok'd it I thought it was safe and thought nothing of it. I thought it was just schools playing games with each other.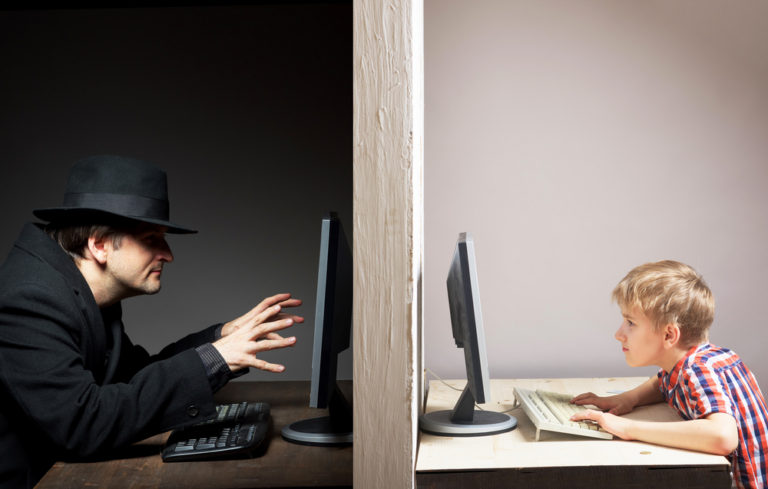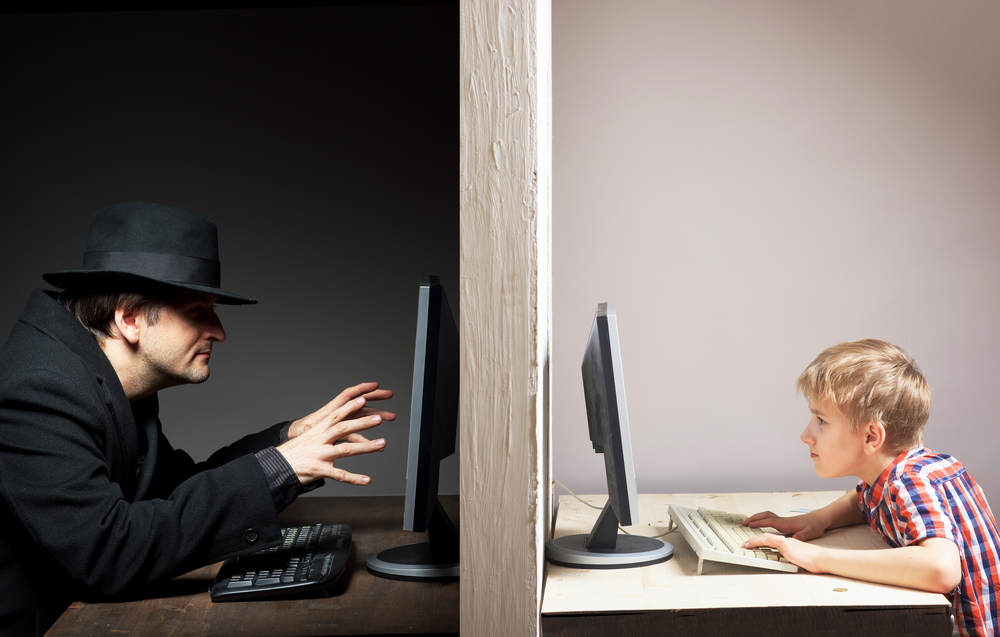 "Mum, what does ***** and **** mean?" asked my seven year old.
"What the what?! Where did you hear those words?!"
It turns out that Minecraft, at least the Pocket Edition installed on their Kindles, has a chat function, clearly used by some seriously dodgy folk and/or other children with potty mouths. Come on, this game is for children! My bairns mostly just ignored the text in favour of concentrating on building their worlds, but this was an eye opener for me.
Internet creeps had infiltrated my home through my child's innocent game, brought home from school. Parental crack down was required. They didn't want to give up their server game play and we learned that if you type in "/mute" in the chat function it will mute all non-game play chat. That was that sorted. Now they only use their own private server where only select school friends are invited and approved.
But what about the rest of the Internet?
Over the summer months we've tried out a selection of apps which are supposed to give parents control over their children's screen times: OurPact, Dinner Time and the Home Halo.
Here's what we thought of them: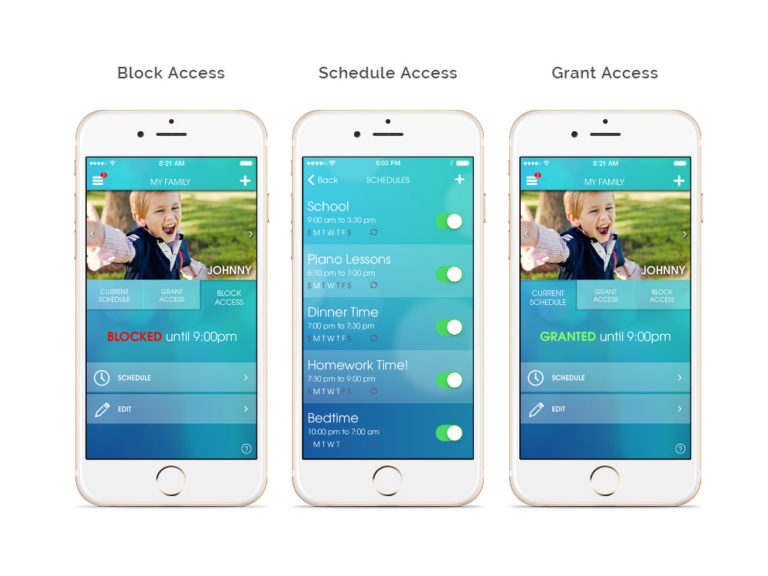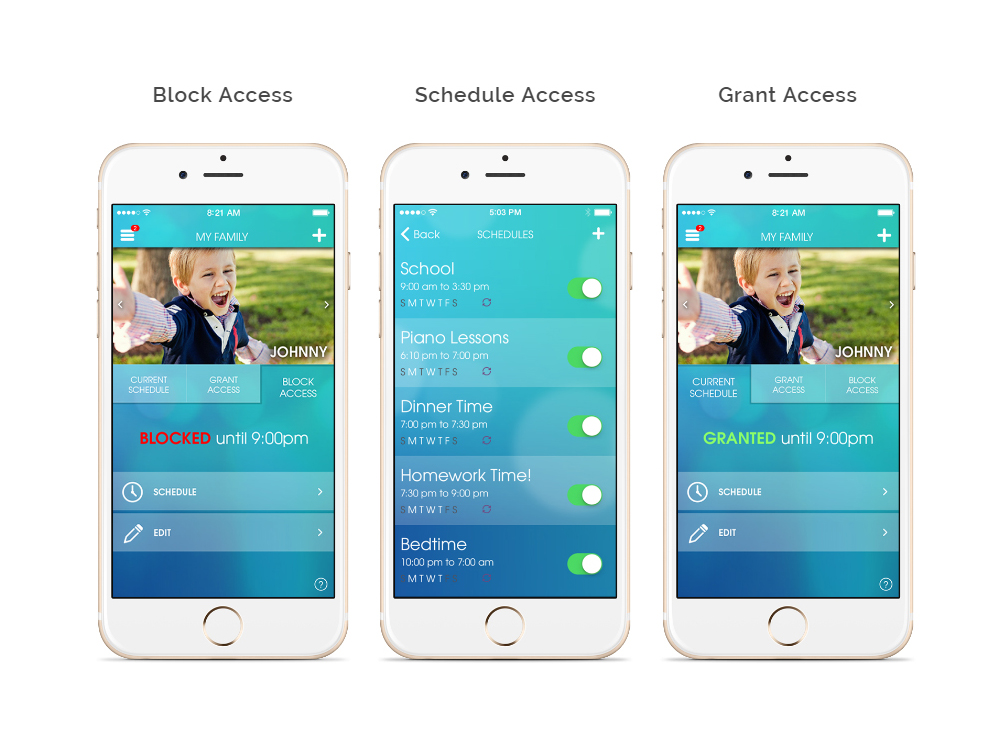 OURPACT
Their blurb: "OurPact is a leading parental control app for iPhones, iPads, and iPods that makes it easy for you to set limits on how much time your children are spending on their mobile devices. Create schedules, block all Internet and app use at a moment's notice or reward them with the allowance feature."
Pros:
• restricts app usage, immediately. Switches the game off and removes the icons from the device
• allows you to set up homework, bedtime, meal times.
• FREE!
Cons:
• doesn't work on Kindle (yet!)
• everything just disappears without warning when blocked
• not designed for internet safety: doesn't let you know what your child has been viewing online, nor does it allow you to set age appropriate viewing permissions
• need to install the app on child's devices and there's nothing stopping a tech-savvy child from removing said app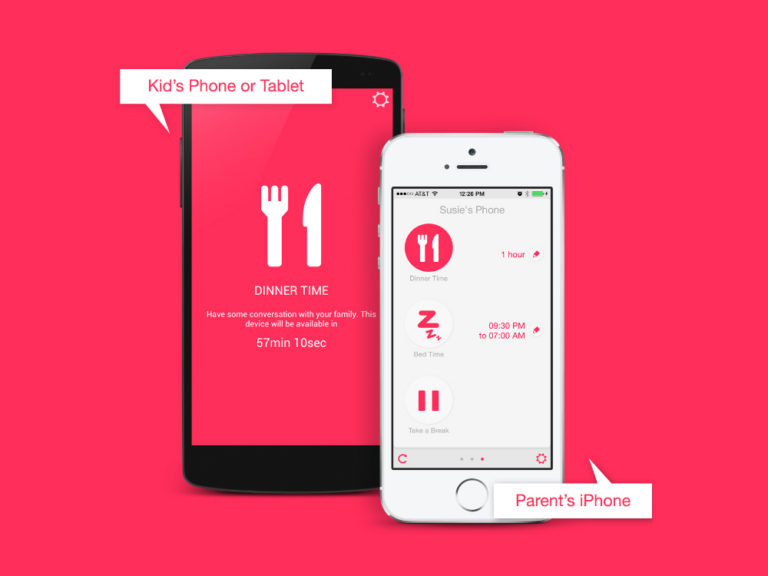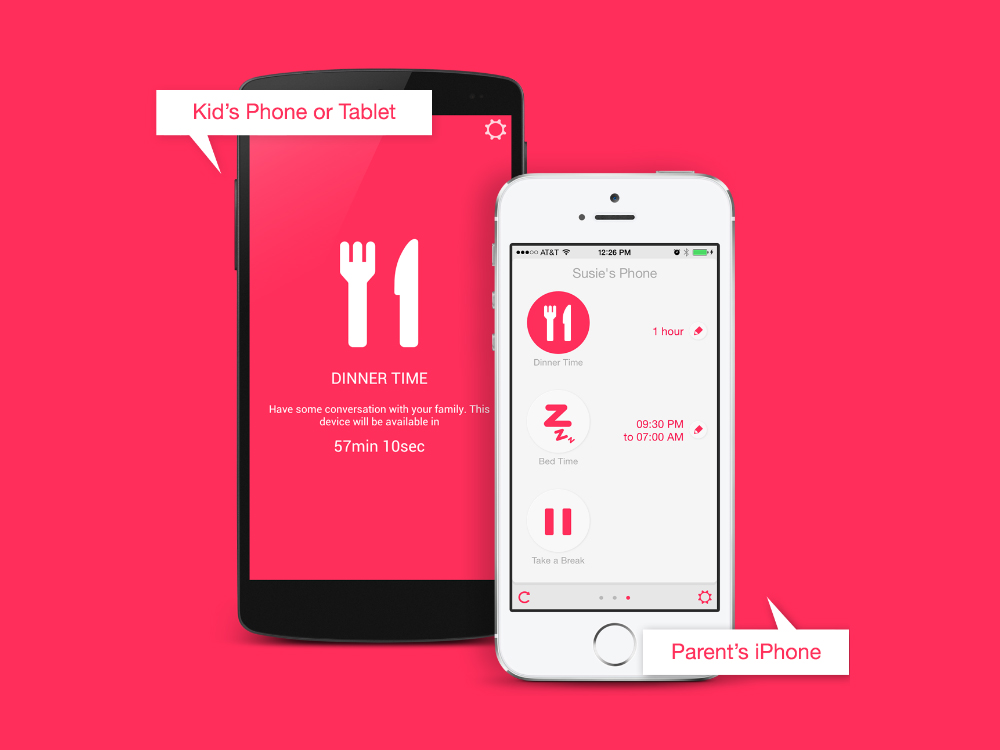 DINNER TIME
Their blurb: "ZeroPC DinnerTime Plus is a user-friendly app parents can download to remind their children about taking time out from their mobile devices to study, get the sleep they need, and of course, enjoy mealtime as a family."
Pros:
• FREE!
• Works immediately. A screen pops up saying why usage is restricted, and the time left until it's reactivated.
• Both parents can control their children's activities from different phones.
• children can't delete the app from their devices
• lets you know how long they've been playing each app
Cons:
• Doesn't work on Kindle – they say it does in the FAQs, but I've manually installed it on both of ours and nothing happens. This is because Google Play needs to be installed on the Kindles (mentioned at the very bottom of the FAQs), and that's not an easy thing to do. Far too much faffing.
• Only two children's devices can be managed for free, more than that and you need to pay for the app ($3.99 one time purchase).
• app needs to be installed on children's devices
• not designed for internet safety; doesn't restrict website browsing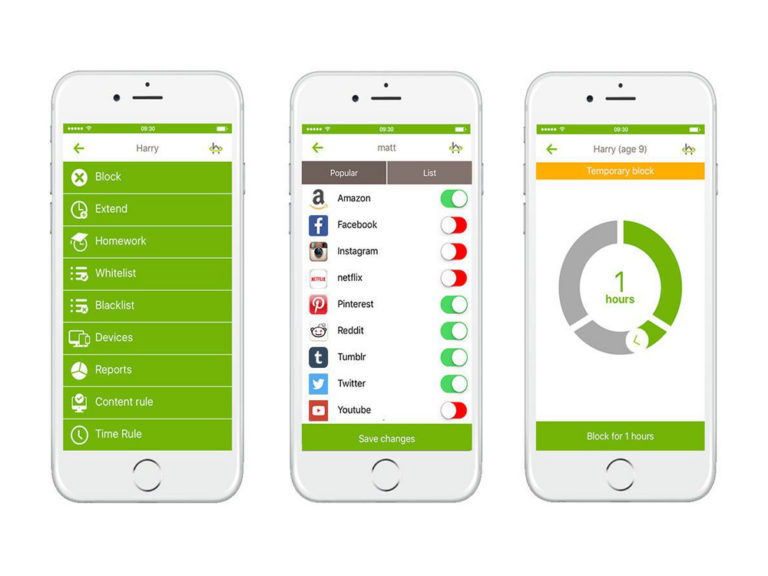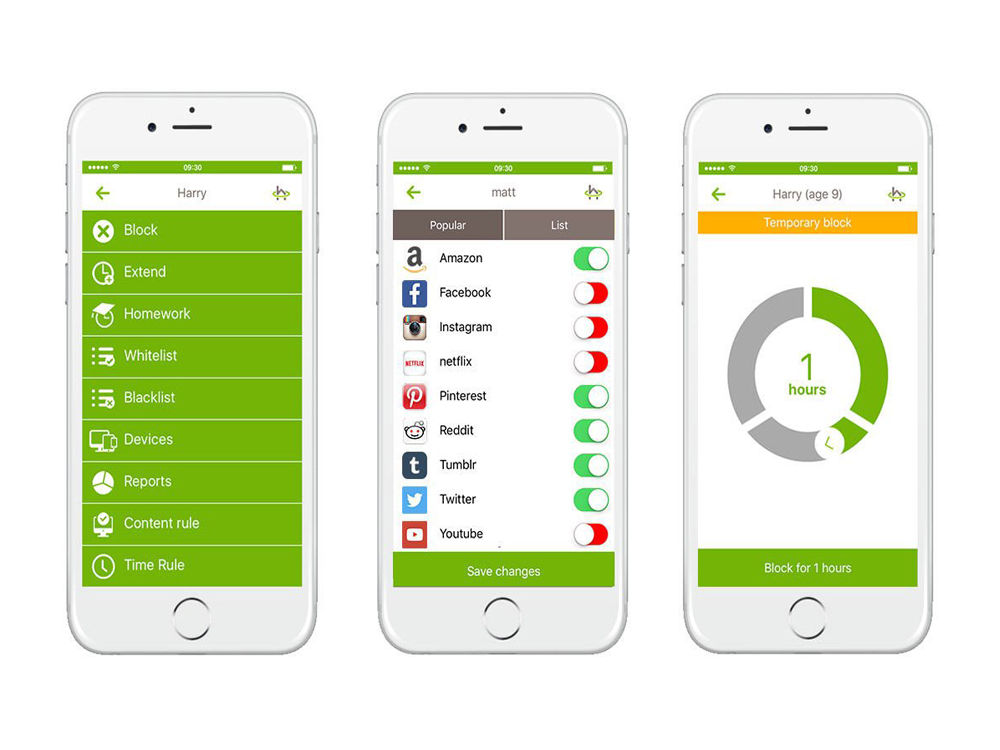 HOME HALO
Their blurb: "HomeHalo is the ultimate parental control solution for your home internet. Filter content, manage screentime and set bedtime curfews on all your children's devices".
Pros:
• no software to install on the children's devices. Everything is controlled from the hub.
• lets you know exactly what websites they've been looking at and how much data they've used and at what times
• you can set specific browsing and time restrictions and a child can request access if they want to view a website or have access outwith these restrictions
• comes with a 300 Mbps wireless smart router
• parents can control their children's access from anywhere, even if they're out at work or out shopping
• simple to use and set up
• pin protected parental controls
Cons:
• doesn't stop children from using apps, only restricts Internet access
• slow to work – takes a good few minutes before it kicks in
• it costs money to use – there's a £4.99 monthly subscription or a one time lifetime purchase
• requires external hub in addition to ordinary home router
• doesn't work on Kindles, yet.
As you can see each app has its pros and cons, and so far (as far as I am aware) there is nothing out there yet that completely covers all our needs as a family with various devices. Our younger children don't go online, to be honest, so the internet settings provided by Home Halo aren't required with them, but they are very handy with viewing what our teenage son has been up to online. We have set age-appropriate permissions for him (much to his frustration!) and it seems to be working very well. I can see what he's been up to without having to go check the history on his computer, and I can rest assured that at least at home he's not viewing content he shouldn't be.
We're disappointed that nothing yet controls app access on the Kindle (other than physically taking the device away from the children!), but I do believe that these controls are in development. Watch this space.
I asked my fellow bloggers what measures they have implemented to help keep their children safe online, and this is what they said:
This is a hot topic in our house as we've had a few issues with online bullying. No devices in bedrooms, regular checks of what they're doing online, getting them to talk to us if something worries them and monitoring any apps they download. Our eldest now has a smartphone which is a whole world of pain! Hold off as long as you can! – Katie over at Feeding Boys

I get sent a copy of every e-mail my daughter sends. She's also very personal information aware and reveals no name or location details on social media and has a thriving Youtube channel under a pen name. – Camilla at Fab Food 4 All

If you are socially savvy talk to parents. My sister-in-law had no idea about DMs & videos on Instagram until I told her. Also using abbreviations for your school etc is giving too much info. My partner's niece has a private account and gives the initials of her school. Its not hard to work out where she goes. – Helen at Fuss Free Flavours

We have agreed our daughter (8) is not allowed to use any games on iPad that have a chatroom function, and have parental restrictions so she can't download games etc without our approval. they also have a policy at school about internet use etc which we read through together and talk about often. For YouTube we also have the restrictions switched on. – Lucy at BakingQueen74

It all adds to the minefield that is parenting, it's scary, our parents can't give us advice on this one! Despite me using technology a lot for blogging, we've managed to keep our kids mostly tech-free so far, oldest is 8 though so it's just a matter of time I guess! – Grace at Eats Amazing
What do you do to help keep your children safe online? Let me know in the comments!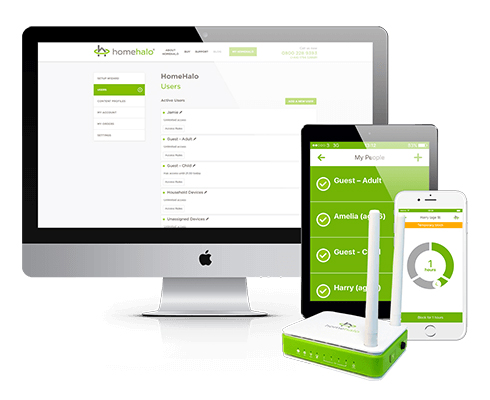 GIVEAWAY
Home Halo have kindly offered one of my UK readers the chance to win a Home Halo hub and a one year subscription worth £49.95! To enter, fill in the Rafflecopter entry form below!
HOW TO ENTER
For your chance to win a Home Halo hub and a one year subscription worth £49.95 enter using the Rafflecopter form below. Come back and tweet about the giveaway every day for more chances to win!
TERMS & CONDITIONS
This giveaway is open to UK entries only. Entrants must be age 18 or over. The winners will need to respond within 30 days of being contacted; failure to do this may result in another winner being selected.
The prize is offered and provided by HomeHalo. The prize is to win a Home Halo hub and a one year subscription worth £49.95. There is no cash alternative and the prize is not transferable.
There is no entry fee and no purchase is necessary to enter this giveaway.
The promoter (Elizabeth's Kitchen Diary) reserves the right to cancel or amend the giveaway and these terms and conditions without notice.
Entry into our giveaways will be deemed as acceptance of these terms and conditions.
If you need some help using Rafflecopter, here's a quick clip to show you how. Rafflecopter will pick the winners at random from all the entries received. I will be verifying entries and any automated entries or those who have claimed they have made the mandatory blog post comment and really haven't will be disqualified. It's mandatory! Please make sure your comment is eight words or longer or Google views it as spam. >>>>> All entries with comments fewer than the mandatory 8 words will be disqualified. <<<<<
Closing date is midnight (that's 00:00 hours, 12 am on Sunday night/Monday morning) on Monday 17 October 2016 (GMT) and the winner will be announced shortly afterwards.
Elizabeth's Kitchen Diary received a HomeHalo and two year subscription for review purposes. This is not a paid post. All thoughts and opinions expressed are our own.