Authentic flavours at your fingertips!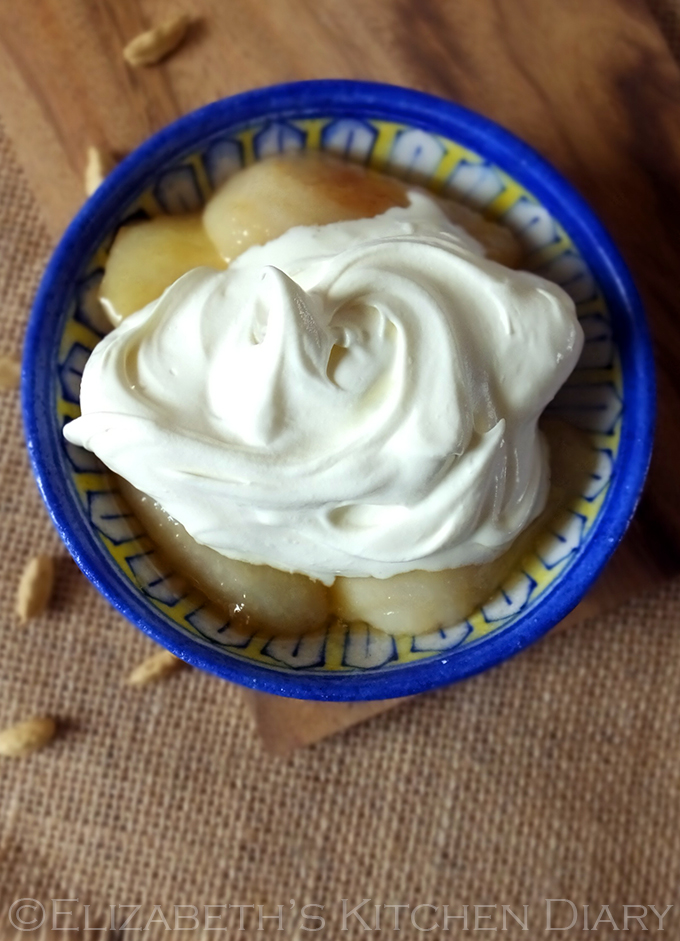 Go on. Go check the expiry dates of the spices on your spice rack. If you've got some cardamom pods there, how long ago did they go out of date? No really – go check!
I thought I used cardamom pods regularly. Clearly I don't.
February 2010!
I've been using the same old bottle of stale dried up cardamom pods for five years after their best before date! I genuinely had no idea!
Spices don't go off like many foods do, but they do lose potency over time, and this will impact the flavour of a dish. My old stale bottle of cardamom pods has just been replaced by a dropper bottle of liquid Holy Lama Naturals Spice Drops which arrived through the post recently.
"Stop what you're doing folks! Got to tell you about these spice drops from @holylamanaturals. They make dried ground spices seem so fusty and dusty by comparison. Am bowled over!" Nigella Lawson, Instagram
Holy Lama Naturals is an ethical family business conceived of by Mr. Vijay Deo in 2000. His family have been producing essential oils according to Ayuvedic principles for almost 70 years in Kerala, South India. In fact, his father, Mr. D. V. Deo, was a pioneer in essential oils industry in India. They make a range of body care products and handmade soaps, and branched out to start a range of edible Spice Drops. Vijay's daughter, Gouri Kubair, has brought the family business to the UK market and it was her who kindly sent me my review samples.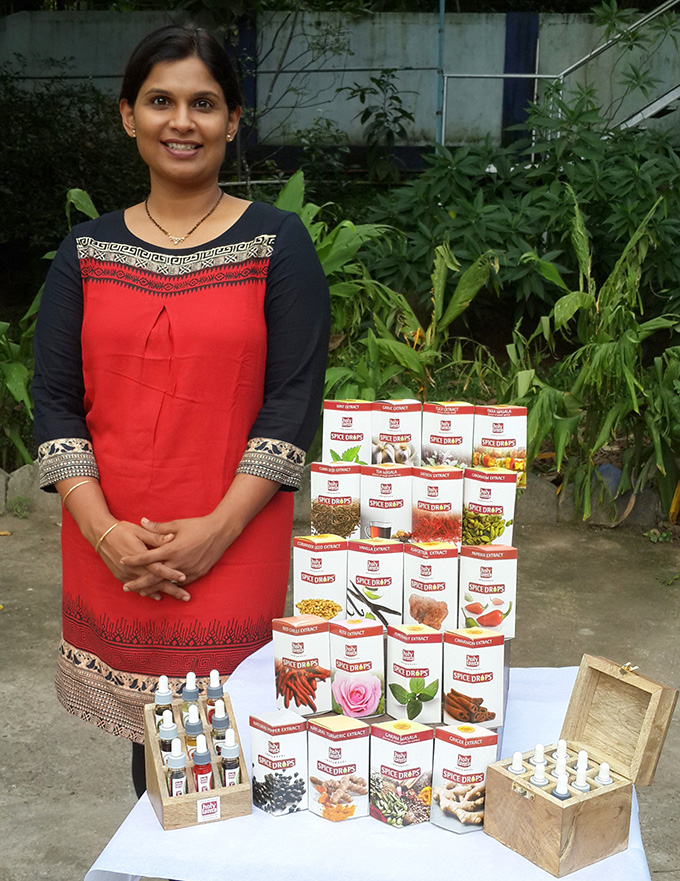 Holy Lama Naturals is founded on important values ensuring ethical and sustainable business practices. They employ mainly disadvantaged women both at their factory in India and in the community, proactively supporting education and health for their employees and their employees children.
They have been awarded membership by the Vegan Society for manufacturing cruelty free products, and are also part of the British Association for Fair Trade Shops & Suppliers for following fair trade principles.
Ok, so they're awesome! They're everything you want a business to be – ethical, sustainable, cruelty-free, empowering women – and they make a fantastic range of products!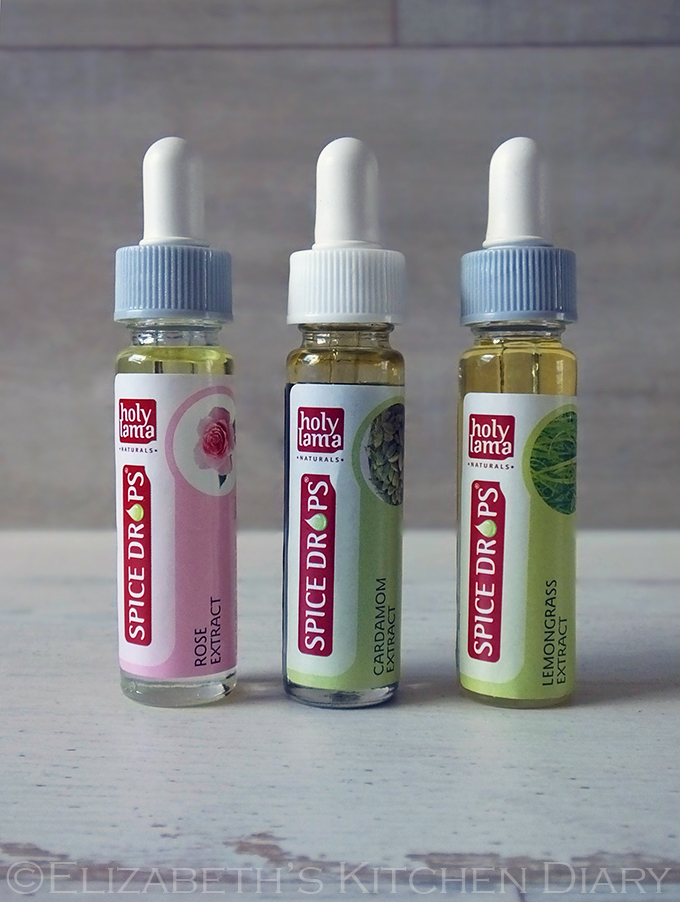 Spice Drops are highly concentrated extracts of herbs and spices, retaining all the natural goodness of the plants without any artificial colours, flavours or preservatives. An emulsifier is used and is matched to each concentrated spice extract so that a consistent, balanced flavour is obtained, and so that the extracts will mix with your food and drinks.
I was absolutely delighted when I opened my parcel and there were three rather unusual flavours included: rose, cardamom and lemongrass. I never buy rose water as I end up using it once and the rest of the bottle goes to waste. As soon as I saw the rose extract the first thing that popped into my mind was nougat.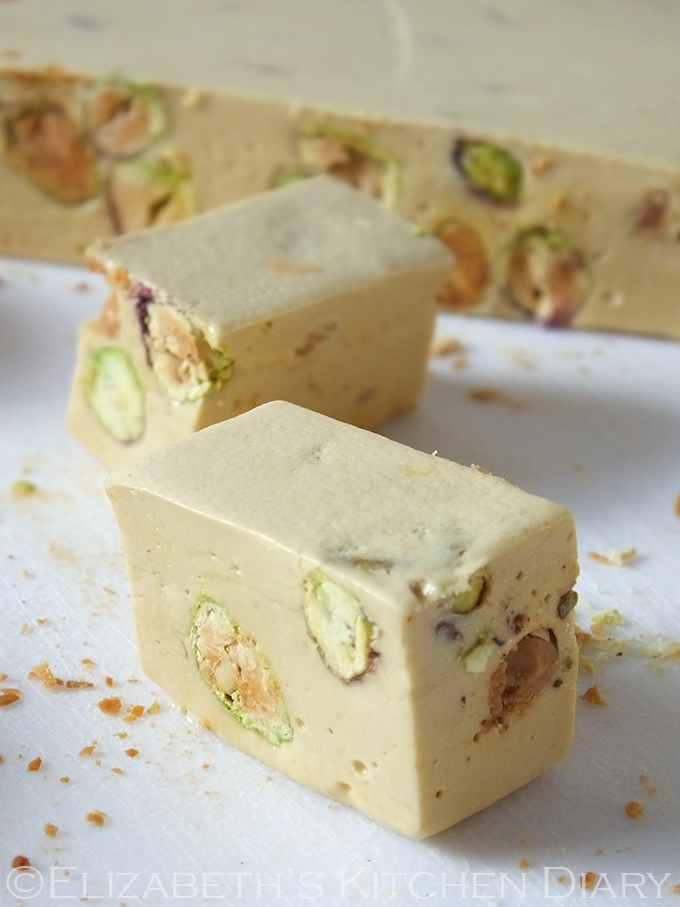 Despite not owning a stand mixer I gave making nougat my very best try, and I was rather pleased with the results. I used a bit too much rose (six drops) but it was still delicious. I was really surprised at how much you could taste the rose in the nougat with using so very little extract.
Other things I learned while making nougat (I followed this recipe with a few adaptations):
1) light corn syrup is clear, which is why nougat is white. Replacing light corn syrup (I've never seen this on UK shelves) with golden syrup makes a ghastly coloured yellow nougat.
2) Blanched almonds turn really unpleasantly brown quickly if roasted. Next time start with raw almonds.
3) A stand mixer would make things a lot easier. I used my food processor with the whisk attachment and it just wasn't up to the job. While pouring scalding hot sugar syrup into the beaten egg white the whisk stopped whisking and I ran out of room in the bowl, so I had to frantically pour it into another bowl and finish it off by hand. Still, it worked, mostly!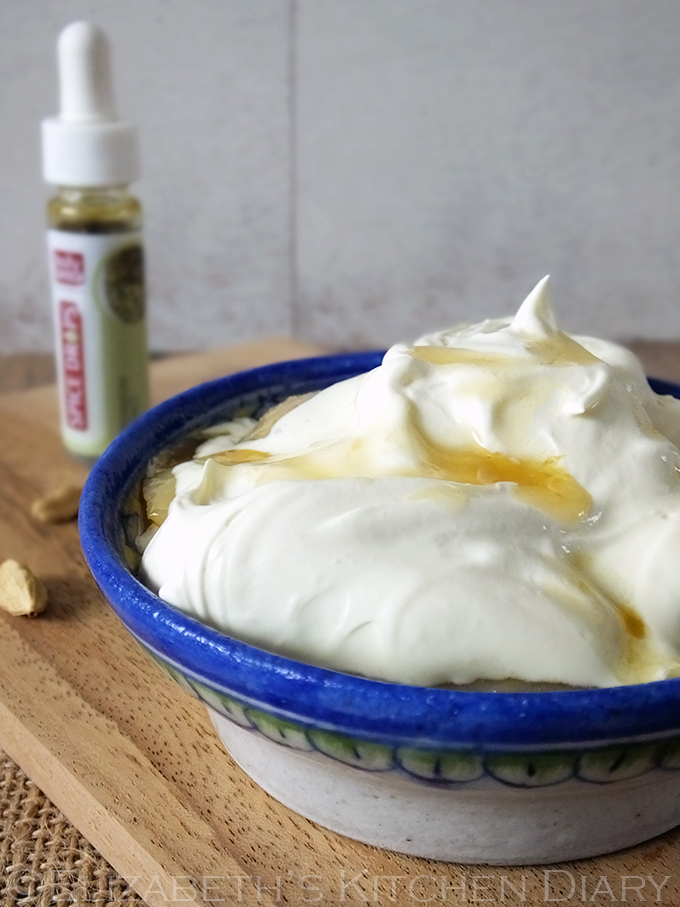 I experimented with the cardamom extract in this honey-glazed pears dessert with cardamom cream. It takes less than 10 minutes to make and tastes oh-so-lovely! The cardamom extract really gives a wonderful depth of flavour that you just can't achieve with dried, ground spice (especially if your jar is five years out of date like mine!).
All in all I'm really impressed with the Holy Lama Spice Drops, both for the quality of their product and for their ethical and environmental policies.
You feel all scientist-like using them too.
They recommend you use one drop per 200 ml of liquid, or more for a stronger flavour, but they recommend that the drops are added at the final stages of preparation or just before serving, so you don't cook with them.
I wonder if the spice shelves of the future will be made of liquid extracts?
You can find Holy Lama Naturals on their website, Twitter and Facebook.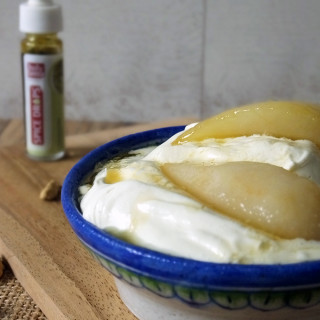 Honey-glazed Pears with Cardamom Cream
Warm honey-glazed pears with a dollop of cooling, cardamom spiced cream - a quick and easy pudding ready in less than 10 minutes!
Print
Rate
Affiliate Links
This recipe card may contain affiliate ingredient and equipment links. As an Amazon Associate I earn from qualifying purchases.
Instructions
Peel, core and quarter the pears.

Heat a saute pan over a medium-high flame and melt the butter until it begins to bubble.

Add the pears and gently saute until they start to brown and begin to soften.

Pour over the honey, and gently turn the pears so that they get coated on all sides. Remove the pan from the heat and set aside.

Whip the double cream with the icing sugar and drop of cardamom extract until it forms soft peaks.

Spoon the honey-glazed pears into the bottom of a serving dish and top with a spoonful of cardamom cream. Drizzle any remaining liquid from the pan over the top, if desired. Serve immediately while the pears are still warm.
Environmental Information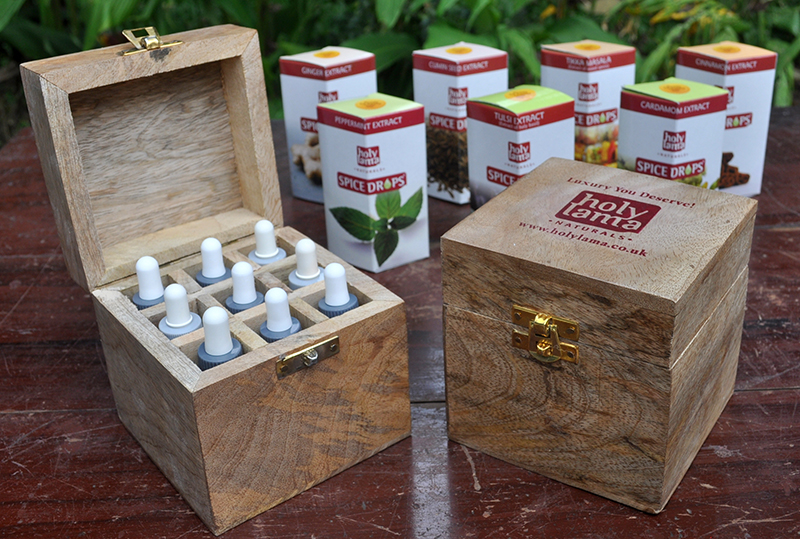 GIVEAWAY
Holy Lama Naturals have very kindly offered the chance for one of my UK readers to win their Spice Drops Starter Pack containing 9 bottles of spice drops in a gorgeous solid wooden handmade box for storage. RRP £35
The Spice Drops included in the box are:
Cardamom extract
Cinnamon Extract
Ginger extract
Mint extract
Pepper extract
Tea masala
Vanilla extract
Tikka masala
Mulled wine
A great way to get introduced to the Spice Drops range!
HOW TO ENTER
For your chance to win a Holy Lama Spice Drops Starter Pack Gift Box with a Solid Wood Box RRP £35 enter using the Rafflecopter form below. Come back and tweet about the giveaway every day for more chances to win!
TERMS & CONDITIONS
This giveaway is open to UK entries only. Entrants must be age 18 or over. The winner will need to respond within 7 days of being contacted; failure to do this may result in another winner being selected.
The prize is offered and provided by Holy Lama Naturals. The prize is to win a Holy Lama Spice Drops Starter Pack Gift Box with a Solid Wood Box RRP £35. There is no cash alternative and the prize is not transferable.
There is no entry fee and no purchase is necessary to enter this giveaway. The promoter (Elizabeth's Kitchen Diary) reserves the right to cancel or amend the giveaway and these terms and conditions without notice.
Entry into our giveaways will be deemed as acceptance of these terms and conditions.
If you need some help using Rafflecopter, here's a quick clip to show you how. Rafflecopter will pick the winner at random from all the entries received. I will be verifying entries and any automated entries or those who have claimed they have made the mandatory blog post comment and really haven't will be disqualified. It's mandatory!
Closing date is midnight on Monday 15 June 2015 (GMT) and the winner will be announced that day.
Don't forget to visit my Giveaways Page for other fab prizes!
OTHER SPICE DROPS RECIPES YOU MIGHT LIKE
Carrot and Ginger Soup by A Glug of Oil
Spiced Golden Turmeric Milk by Kellie's Food to Glow
If you want to be kept up to date on my recipes, occasional craft tutorials, adventure stories and giveaways then please subscribe to my weekly newsletter; it gets sent out every Monday morning if there is new content. Your email address won't be passed on to anyone, you will never be spammed and you are free to unsubscribe at any time, no questions asked. Make sure you confirm your subscription or you won't receive the newsletter – if it hasn't arrived check your junk mail folder.
[wysija_form id="1″]
Elizabeth's Kitchen Diary was sent a selection of spice drops for review purposes. All opinions expressed are our own and this is not a paid post.