To celebrate Arla's commitment to creating a more sustainable future, they've created a limited edition room fragrance diffuser that will immerse us into the scent of fresh country air… without the smell.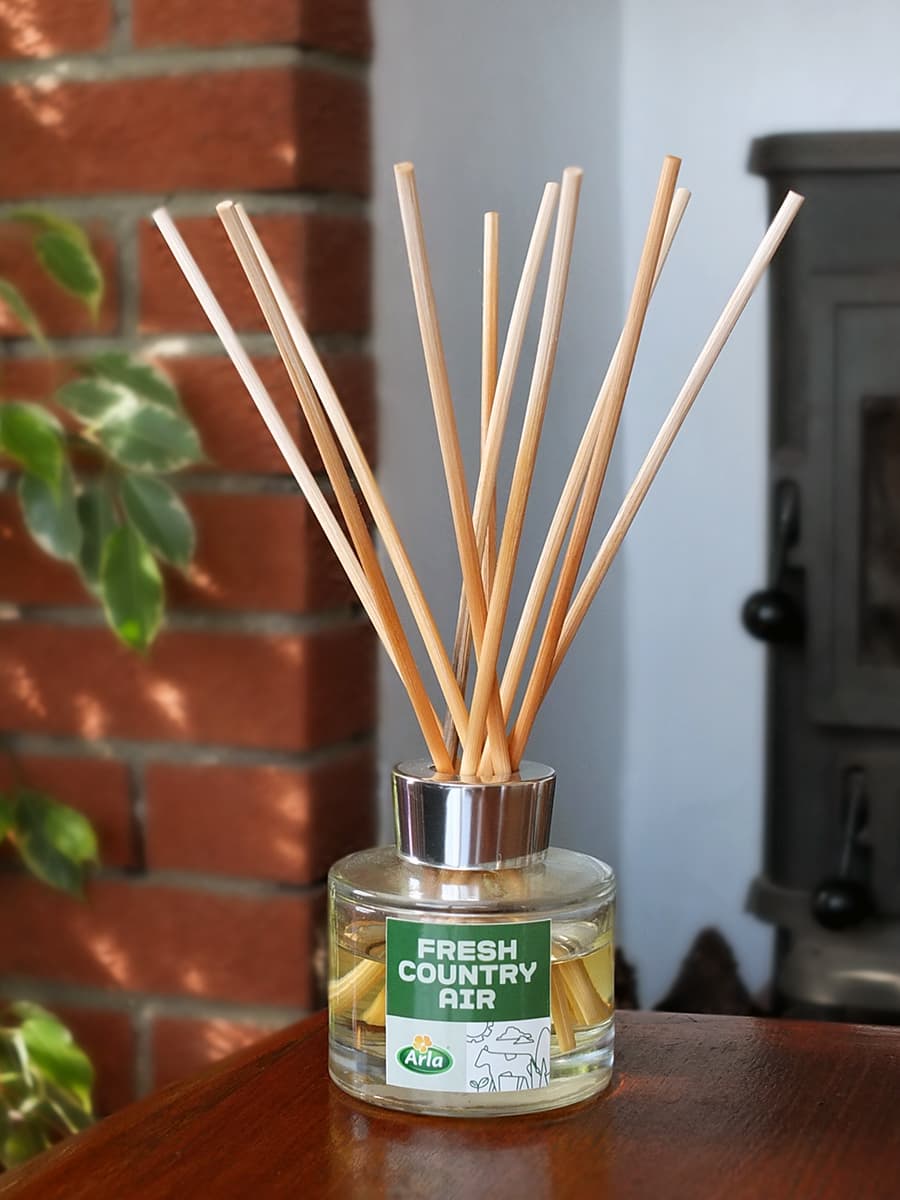 The restorative effects of fresh country air
Nothing beats the smell of the countryside. There's something intrinsically restorative about the scent of wildflowers and meadows wafting on a gentle breeze. With our busy lives, I believe it is important to take pause occasionally, breathe in deeply and soak in that revitalising scent.
It's not always easy to obtain that smell, though. Sometimes the countryside isn't as near to us as we would like it to be, and sometimes the smell of the local farms, especially during muck spreading season, can be a little less rejuvenating than we wish.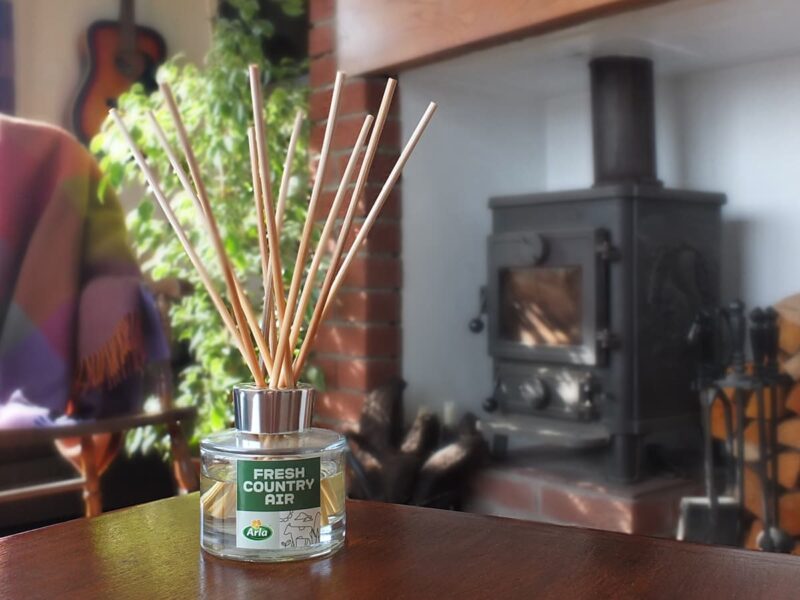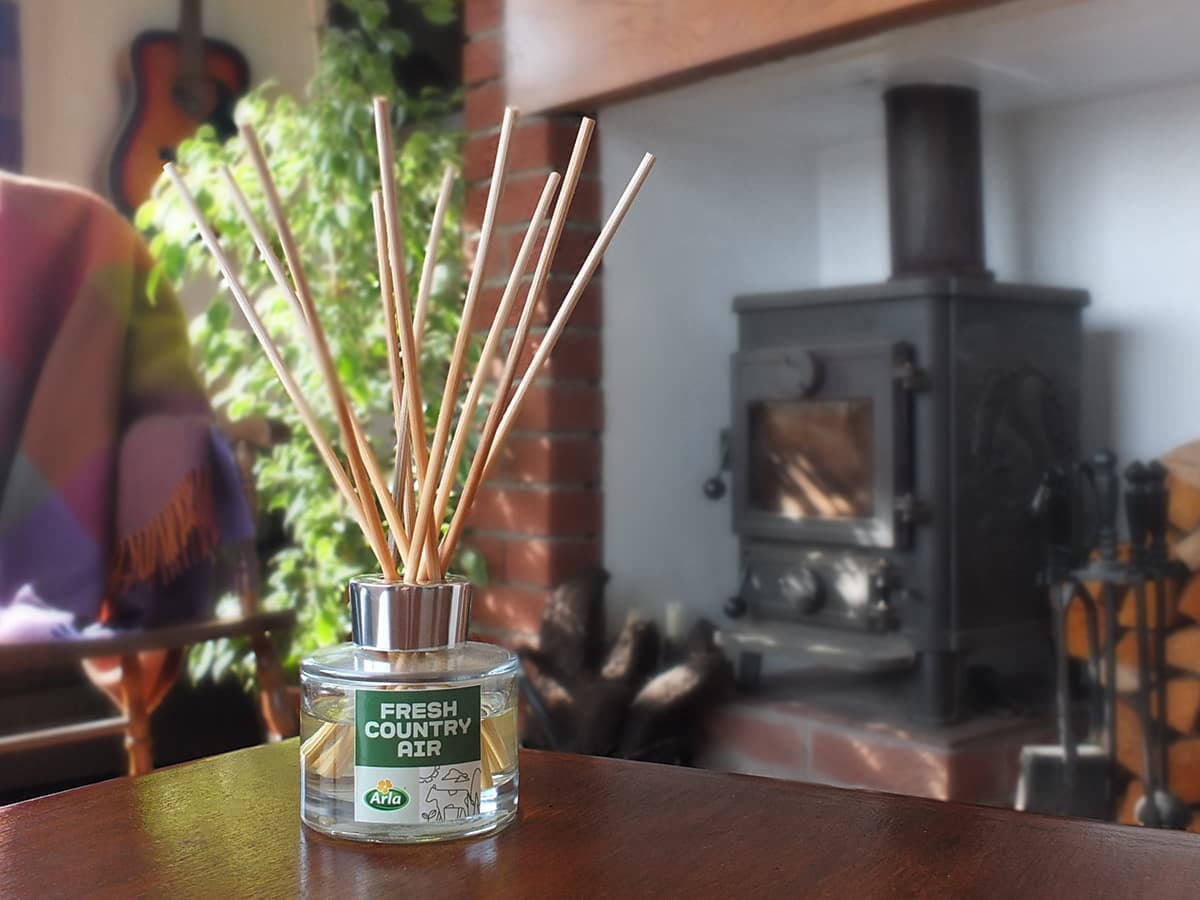 Arla's commitment to helping create a more sustainable future
Arla is committed to being carbon net-zero by 2050.
To help achieve this, they're looking at ways to reduce greenhouse gas emissions through different methods of muck-spreading.
Arla Dairy | Fresh Country Air with Ben Fogle!
Keeping the air fresher – a new method of muck spreading
Muck spreading is an important part of farming and food production. Farmers spread muck so manures and composted materials can be returned to the soil to enrich its fertility, improve the soil structure and to grow new crops.
The downside of traditional muck spreading techniques, where muck is thrown at a high speed from a muck spreader behind a tractor, as many people are aware of this time of year, is the smell.
Arla is encouraging its 2,400 UK farmer-owners to adopt different methods of muck-spreading, from injecting it directly into the soil or dribbling it along the surface of their fields to help reduce greenhouse gas emissions and improve soil health.
These new methods will also make the countryside around the Arla farms smell a lot fresher!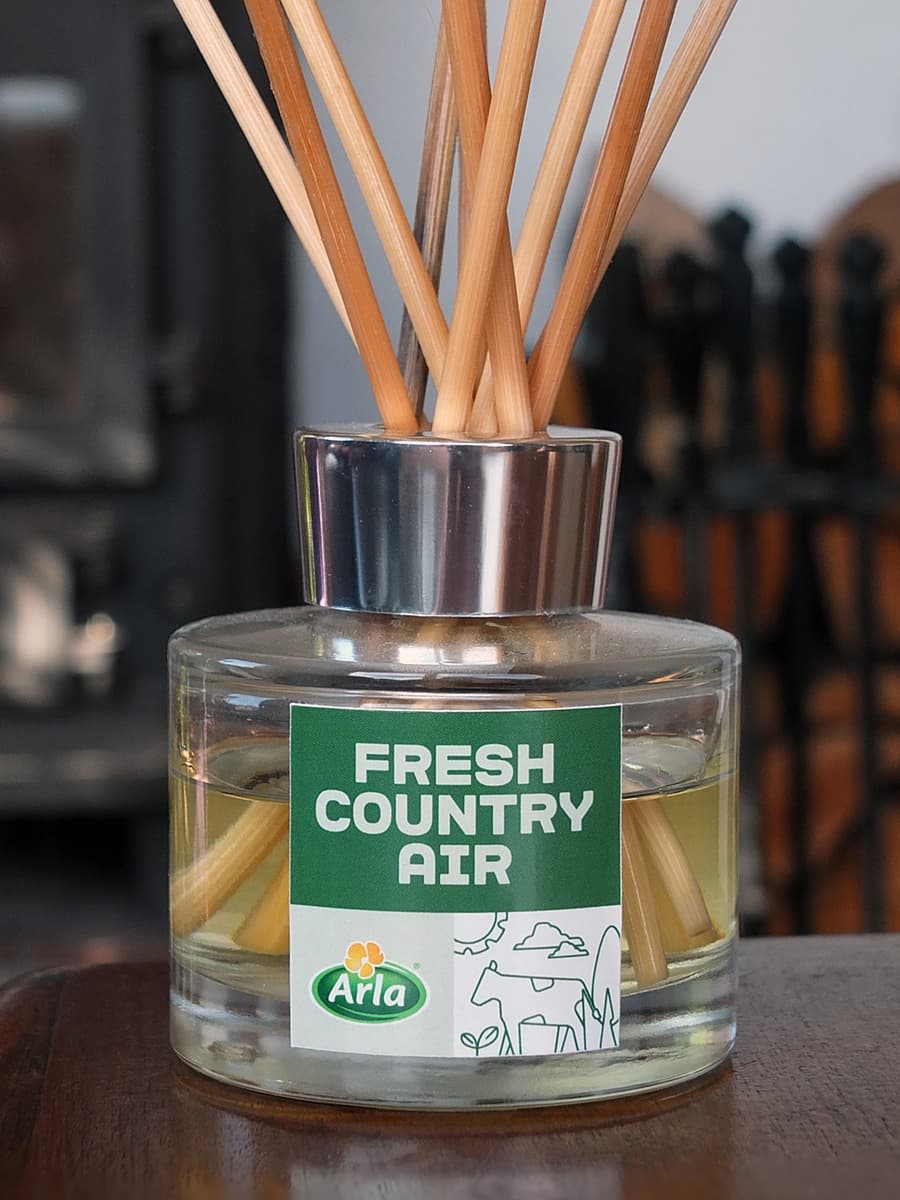 Fresh Country Air – a Limited Edition Room Fragrance
To celebrate how Arla farmers are adopting a range of methods to reduce emissions on their farms, Arla has launched a limited-edition room fragrance, to give you fresher country air in the comfort of your own home.
This new fragrance will immerse us into the scent of an Arla farm… minus the smell!
About Arla – your global dairy company
Arla is a leading international farming cooperative with over 10,300 farmers in Northern Europe, around 2,400 of which are in the UK. It is a farmer-owned business, which means they appreciate the importance of the land around them, and they want to protect it not just for today, but as we all journey into the future. Because changing tomorrow starts today.
This is a sponsored post in collaboration with Arla, although all thoughts and opinions expressed are our own. Thank you for supporting the brands who make it possible for me to do what I love: mess up my kitchen and tell recipe stories.