A competition for the kids – finish the story to win a £250 House of Fraser voucher!
To celebrate the toy section of their website, House of Fraser have launched a special competition for children – finish the Fraser Bear story in pictures or 200 words or less and share on your blog or their Facebook page before midday on Monday 1 December to be in for a chance of winning a £250 House of Fraser voucher to spend in store!
Terms & conditions apply. See the House of Fraser blog for more information.
For this last week, our in-house artist (age 8) has been spending an hour or so every evening after her homework was finished working on this project. We thought it would be a great opportunity for her to practice working with her tablet and Photoshop.
This is what she came up with….

BEHIND THE SCENES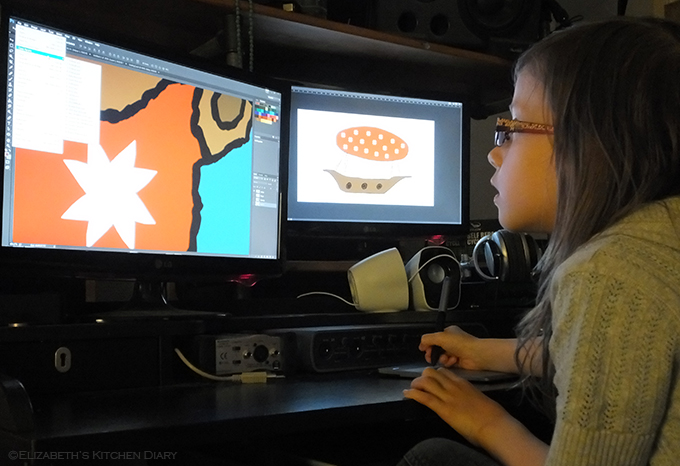 Elizabeth's Kitchen Diary was sent a huge box of toys for DD to open on Christmas morning in exchange for her participation in this competition. All opinions expressed are our own and this is not a paid post.
If you want to be kept up to date on my recipes, occasional craft tutorials, adventure stories and giveaways then please subscribe to my weekly newsletter; it gets sent out every Monday morning if there is new content. Your email address won't be passed on to anyone, you will never be spammed and you are free to unsubscribe at any time, no questions asked. Make sure you confirm your subscription or you won't receive the newsletter – if it hasn't arrived check your junk mail folder.
[wysija_form id="1″]