Edible insects, wine, coconut oil, a giveaway and more!
Being a food blogger means I get many opportunities to try out the new and upcoming and sometimes downright weird and wonderful food trends on the market. Here are a selection of the things I've put to the foodie test lately…
KITCHEN TROTTER – A TRIP TO COOK WITH LOVE!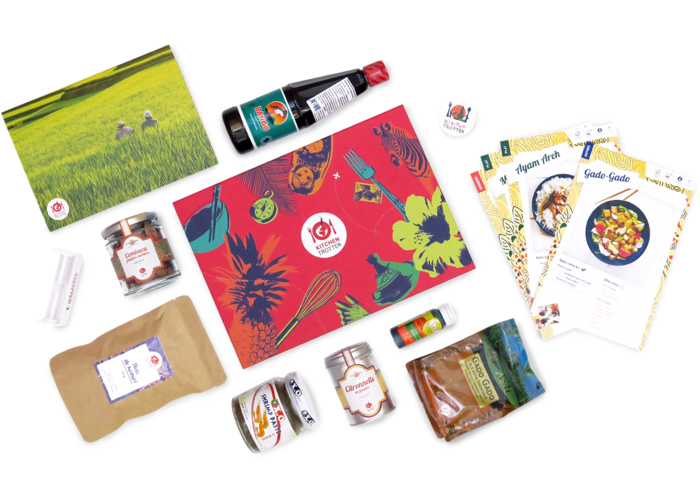 Have you ever wanted to go on a culinary adventure? Kitchen Trotter comes to the rescue with their monthly subscription boxes. Each month features a surprise international destination's cuisine to explore and cook at home. The kits include the recipes for and all the exotic ingredients you need to cook four different meals – all you need to do is buy easily obtainable fresh meat and vegetables – a shopping list is provided.
I have to confess I was really excited when this kit arrived as it was full of new and interesting ingredients – gado gado mix (a peanut base for a dressing), kecap manis (a thick soya sauce), terasi (fermented prawn paste), combava leaves, lemon grass powder, pandan aroma, kemiri nuts and a handy hourglass.
I was most excited about the pandan extract, a popular flavouring in Asian cuisine, until I looked carefully and realised it contained tartrazine and brilliant blue colourings, ingredients I really don't want to feed my family. As such, the kit has been sitting neglected in the corner of my kitchen ever since, so I can't give feedback about the product itself – yet. Watch this space – I'm going to be preparing some of the recipes (the ones that don't use pandan!).
A monthly subscription will set you back £29.99, with discounts for purchasing a six or twelve month subscription.
You can find Kitchen Trotter on Facebook and Twitter.
---
COCONUT GOLD 100% RAW ORGANIC COLD PRESSED COCONUT OIL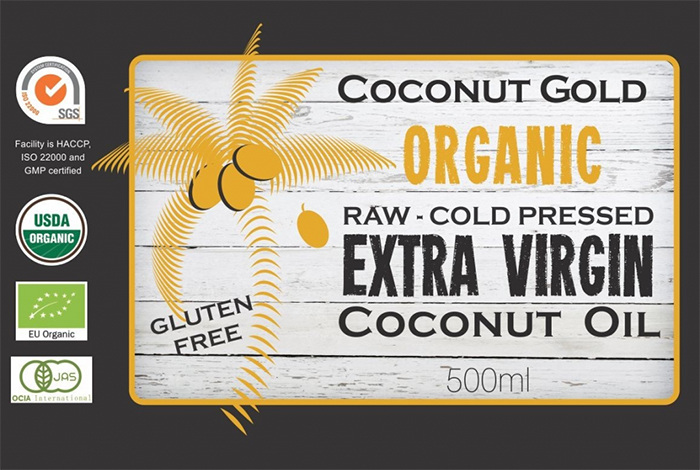 There are hundreds of different brands producing coconut oil in the world right now. A popular health food coconut oil is well known for its benefits to health and beauty (it does wonders for your skin and hair!), but Coconut Gold are the only company who produce coconut oil obtained from the King coconut or "Thambili" found only in Sri Lanka.
Their coconut oil is completely raw and unbleached like a lot of coconut oils (did you know they do that?!) and so it has a gorgeous off-white colour. Taste wise – it's incredibly smooth, creamy and delicious. It's perfectly edible straight off the spoon – and I am going to start doing this. I've read that eating coconut oil, on its own, is supposed to help increase energy expenditure, burn fat and reduce hunger cravings. Yes, this product is going to become part of my daily breakfast routine, straight out of the jar.
A 500ml jar of this oil retails for £16.99 at Fortnum & Mason's, but they often have offers online.
You can find Coconut Gold on the Global Food and Provisions LTD website, on Facebook and Twitter.
---
ZOIC EDIBLE INSECTS: HANDMADE CACAO BAR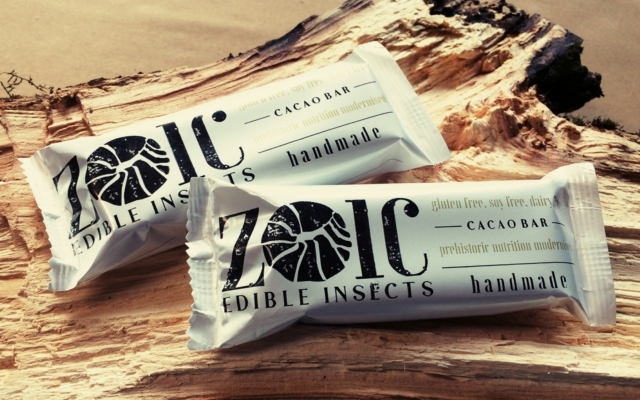 This has to be one of the most interesting product tastings I have ever done (to date!). I'll eat pretty much anything, me, but I do realise that the way we eat, as humans, is not sustainable. Current farming methods are damaging the environment, but humans need protein.
Insects are 50% protein, take very little space and resources to grow, and there is absolutely no waste – they are 100% edible. Compare this to a cow, of which only 40% is edible.
Insects contain more protein and iron than beef, more Omega-3 and Omega-6 fatty acids than salmon and more calcium than milk.
Is this the answer to our global human protein needs? Other cultures regularly eat insects, so why don't we?
I confess to have felt a bit squeamish when these bars arrived. Blended with dates, cashews and raw cacao they, in theory, should taste ok – but… insects?
I roped my husband into taste testing with me. I opened a bar and cut off a tiny piece for each of us (seriously – my first bite weighed 3.7 grams). First thoughts? This was ok! Taste wise, there's a very strong hit of dates right away, and if you can get over the fact you're eating ground up mealworm all is well! My husband wasn't so keen (he's not a date/cashew/cacao guy), so I polished off the rest of the bar myself, quite happily. The more I ate the more the cacao flavour came through, and I forgot I was eating bugs. I was just eating my lunch.
You can pick up a sample pack of four bars direct from Zoic for £10.90, which is rather out of my price range, and each bar only provides 6.8 grams of protein. Not enough to justify the cost, in my humble opinion.
Still, I am going to watch this new emerging food trend with interest. I think this might be the way forward for human nutrition!
Zoic have a website and online shop with plenty more information and they are also on Facebook and Twitter.
---
MAD MILLIE: ITALIAN CHEESE KIT FOR BEGINNERS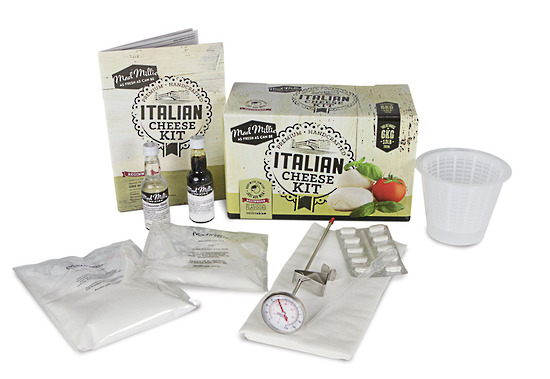 I have always wanted to be able to make my own cheese. I did go on a cheese making course, once, with a local company who made cheese, and it was fantastic, but the company no longer trades so alas… I haven't had the chance to make cheese again… until now!
This kit, retailing for £19.99 contains absolutely everything you need (besides fresh milk!) to make up to 6 kg/15 lbs of cheese! How awesome is that?
I have to be honest and say I haven't found the time to make my own cheese with it just yet, but I have plans in the making. Poutine… here I come! In case you don't know, poutine is Canada's unofficial national dish – hot chunky chips smothered with gravy and fresh cheese curds.
You can find this kit and other gift ideas from Qwerkity. You can also find them on Facebook and Twitter.
---
VITA COCO COCONUT OIL: EAT IT, WEAR IT, SWEAR BY IT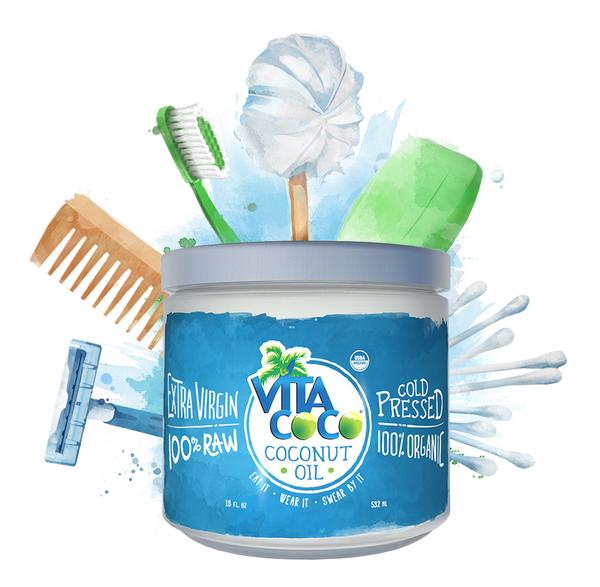 Coconut oil again here, but this time these coconuts are grown in the Philippines and produced into oil by Vita Coco. I was sent a gift pack containing a 250 ml container of pure white extra virgin 100% raw, cold pressed organic coconut oil and another tiny jar which my husband snapped up immediately to use on his beard.
He loves using this coconut oil on his beard. He's kept his beard fairly short over the years, but now that he's growing it out a bit more it's needing some TLC and this oil is just what he was looking for.
Taste wise, this coconut oil tastes fine, but it's a bit more fatty and more coconut flavoured than the Coconut Gold oil I wrote about above. It's not something I'd like to eat straight off the spoon and so I'll be using the rest of this jar for cooking. Watch this space for recipes!
In the meantime, you can find more uses for coconut oil over on the Vita Coco Swear By It website. They are also on Facebook and Twitter.
---
ALDI ELEGANT WHITES AND AROMATIC REDS – WINE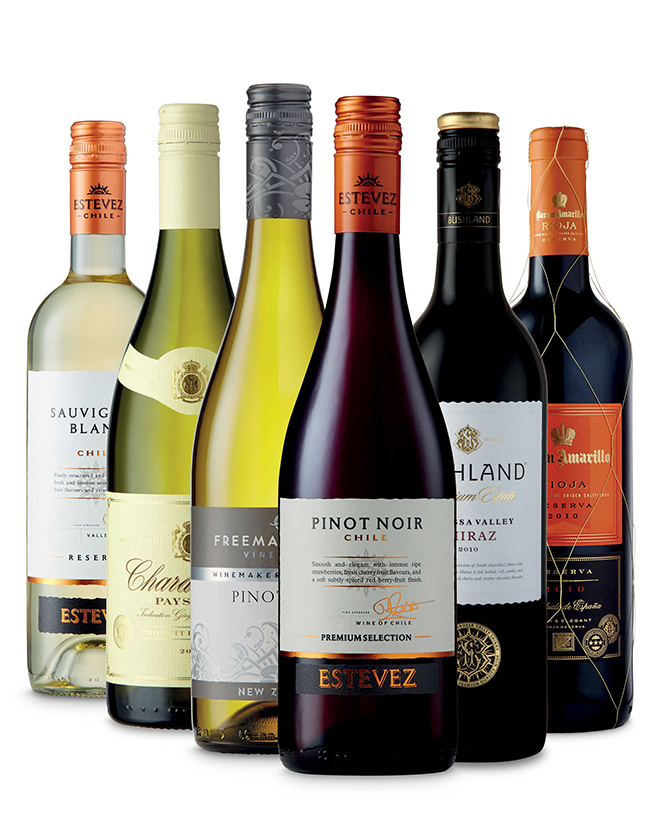 If you like a glass of wine on occasion, you might be interested to know about Aldi's new range of wines. They've searched the globe high and low for the best, and most affordable, wines for you. Their extensive range will cater to all tastes and I had the opportunity to review a case of their elegant whites and aromatic reds recently (you can read my full review here).
At just over £30 for a case of six bottles, with free delivery even to my remote island home to celebrate their wine launch, this is a bargain wine deal. Admittedly, out of the six bottles there was only one I was really impressed with, but it's really not bad value for money, and with all things you do get what you pay for.
You can browse their wine selection here.
---
FUN BITES – AWARD WINNING FOOD CUTTERS FOR CHILDREN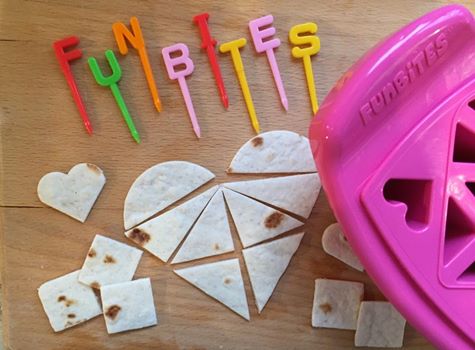 Lastly, a bit of fun for the kids! UK company Belo and Me sell a range of award winning Fun Bites food cutters designed to help you create fun Bento lunches which will appeal to toddlers.
There are three different cutters available – a heart shape, square and triangle – and they are remarkably simple to use. Just place the cutter over the food – bread, cheese, fruit, veg – press down and insert the popper to help remove the food shapes from the cutter.
I've used mine to make shaped shortbread cookies and to cut sandwiches for lunchboxes. These cute cutters cost from £8.49 and you can find the Belo and Me online shop here. They are also on Facebook and Twitter.
Belo and Me have kindly offered one of my UK readers to opportunity to win one of their Fun Bites cutters as well as a selection of bento food picks – a prize worth £12.49. Simply fill out the Rafflecopter entry form below to enter!
GIVEAWAY
Belo and Me have very kindly offered the chance for one of my UK readers to win a Fun Bites cutter and selection of Bento picks worth £12.49 and Qwerkity are offering an Italian Cheese Making Kits RRP £19.99! Simply fill out the Rafflecopter entry form below!
HOW TO ENTER
For your chance to win a Fun Bites cutter and selection of Bento picks worth £12.49 and Qwerkity are offering an Italian Cheese Making Kit RRP £19.99!. enter using the Rafflecopter form below. Come back and tweet about the giveaway every day for more chances to win!
TERMS & CONDITIONS
This giveaway is open to UK entries only. Entrants must be age 18 or over. The winners will need to respond within 30 days of being contacted; failure to do this may result in another winner being selected.
The prizes are offered and provided by Belo and Me and Qwerkity, respectively. The prize is to win a Fun Bites cutter and selection of Bento picks worth £12.49 and Qwerkity are offering an Italian Cheese Making Kits RRP £19.99! There is no cash alternative and the prizes are not transferable.
There is no entry fee and no purchase is necessary to enter this giveaway. The promoter (Elizabeth's Kitchen Diary) reserves the right to cancel or amend the giveaway and these terms and conditions without notice.
Entry into our giveaways will be deemed as acceptance of these terms and conditions.
If you need some help using Rafflecopter, here's a quick clip to show you how. Rafflecopter will pick two winners – one for each prize – at random from all the entries received. I will be verifying entries and any automated entries or those who have claimed they have made the mandatory blog post comment and really haven't will be disqualified. It's mandatory! Please make sure your comment is eight words or longer or Google views it as spam.
Closing date is midnight (that's 00:00 hours, 12 am on Sunday night/Monday morning) on Monday 29 February 2016 (GMT) and the winner will be announced shortly afterwards.
If you want to be kept up to date on my recipes, occasional craft tutorials, adventure stories and giveaways then please subscribe to my weekly newsletter; it gets sent out every Monday morning if there is new content. Your email address won't be passed on to anyone, you will never be spammed and you are free to unsubscribe at any time, no questions asked. Make sure you confirm your subscription or you won't receive the newsletter – if it hasn't arrived check your junk mail folder.
[wysija_form id="1″]
Elizabeth's Kitchen Diary was sent the above items for review purposes but all opinions expressed are our own. This is a paid post in collaboration with Aldi.