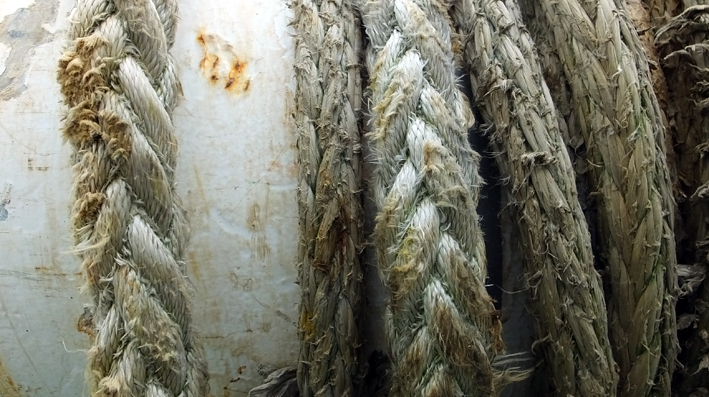 The seafood industry in Shetland is currently worth £300 million a year to the islands and surpasses the value of the oil, gas, agriculture, tourism, and creative industries combined.  Fishing has supported generation after generation of Shetlander, protecting our rural communities and remaining an integral part of our island lives.
Last weekend saw the 25th anniversary of  the opening of The Shetland Catch, Europe's largest pelagic fish processing plant. To celebrate they hosted an Open Day where their processing facilities, two modern pelagic vessels and one restored sailing herring drifter The Swan, built in 1900, were open for viewing. Once there were 400 wooden fishing boats like The Swan fishing off the coast of Shetland, there are now 12 pelagic vessels.
This photo of ropes was taken on one of the modern pelagic vessels. Their old, frayed look struck me for some reason.
Linking up with PODcast's weekly Alphabet Photography Challenge. This week F is for the Fishing Industry. To learn more about Shetland's fishing industry visit So Much to Sea.