A healthy food blogging challenge.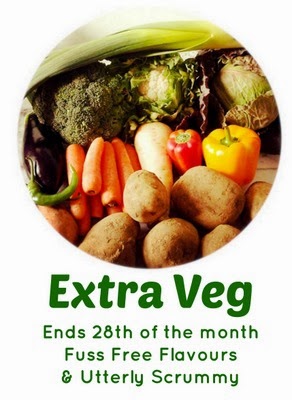 There is plenty of scientific research showing that increasing one's daily consumption of fresh fruit and vegetables reduces the risks of heart disease, cancers, obesity and lowers overall mortality. Government guidelines suggest we should aim to consume five portions of fresh fruit and vegetables to maintain good health, but new advice released last year recommends increasing this to 7 or even 10 portions per day.
Vegetables are naturally high in fibre, filling you up quicker, meaning if you include plenty in your diet you will, by default, eat fewer unhealthier foods.
How do you get Extra Veg into your diet?
In this blogging challenge, developed by Helen over at Fuss Free Flavours and Michelle from Utterly Scrummy (guest hosted by me this month) we hope to share inspirational Extra Veg recipes from around the food blogging world. Helen's philosophy is:
Forget diets and eat a generous portion of (raw) vegetables with every meal whenever you can.
We are delighted to announce that Wholegood, an organic fruit and vegetable supplier in London, have offered the prize of one veg box for a randomly selected #ExtraVeg entry each month (selected via random.org)! Wholegood vegetable boxes can only be delivered in Ocado areas, so let me know in the comments section if you qualify for entry. Contents of the veg box will change depending on season and availability.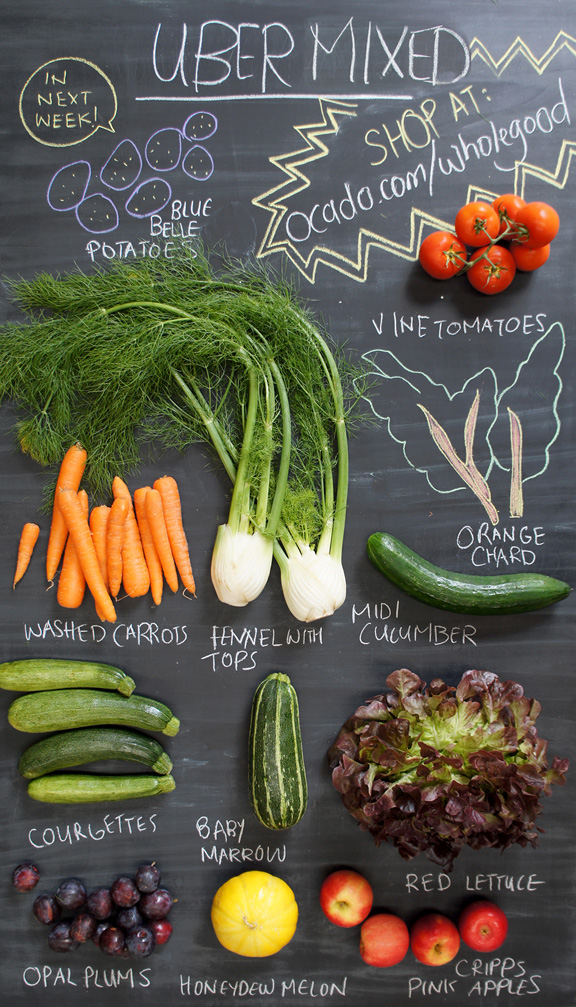 HOW TO ENTER
• To take part simply blog about any recipe which includes an extra portion of vegetables.
• Link up your recipes below, grabbing the badge and the blog hop code if you fancy.
• Make sure you link back to Fuss Free Flavours, Utterly Scrummy and me (this blog post).
• Tweet your entries mentioning @TangoRaindrop and #ExtraVeg and I will retweet all that I see.
• By entering you are giving permission for a photo to be used in the round up and pinned to Pinterest.
• Linky closes on the 28th of March.
• Please be respectful of copyright.
• Share with as many other blogging challenges you would like – See the Food Blog Diary for other challenges.
If you want to be kept up to date on my recipes, occasional craft tutorials, adventure stories and giveaways then please subscribe to my weekly newsletter; it gets sent out every Monday morning if there is new content. Your email address won't be passed on to anyone, you will never be spammed and you are free to unsubscribe at any time, no questions asked. Make sure you confirm your subscription or you won't receive the newsletter – if it hasn't arrived check your junk mail folder.
[wysija_form id="1″]