Making home cooking simple since 1971.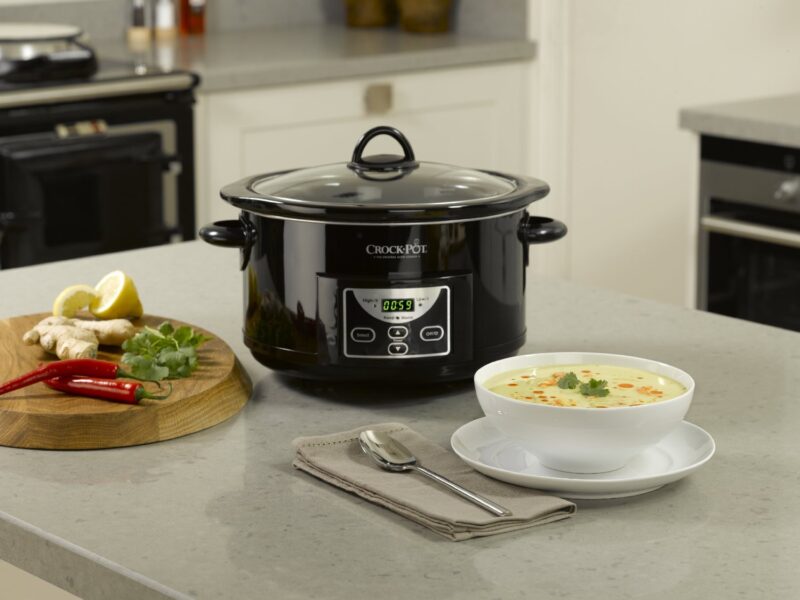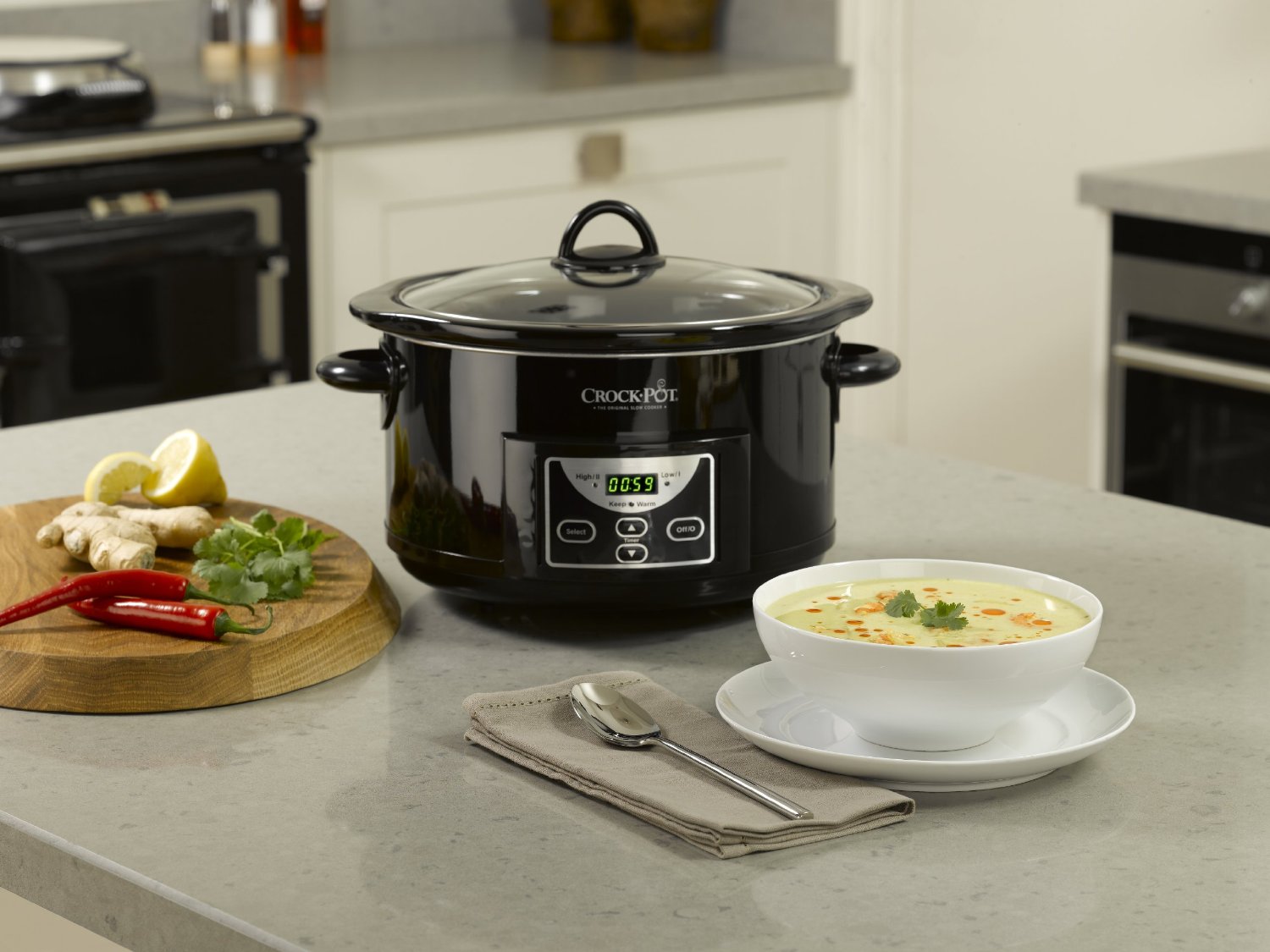 In America in 1970, someone came up with a clever idea to cook beans: a glazed brown crock liner was encased in a white steel pot and topped with an aluminium lid to make a simple bean cooker. A little redesigning and in January 1971 the Crock-Pot slow cooker hit the American shelves, revolutionizing the way Americans cooked for their families.
In 2003 the Crock-Pot hit the UK market.
Did you know that? I didn't know that until recently, when Crock-Pot contacted me. Until then I thought Crock-Pot was the US name for slow cooker, I had no idea it was the original electronic slow cooker and that the brand name was synonymous with the product, much like Hoover (I call our Morphy Richards vacuum a hoover even though it isn't).
Slow cooking has many advantages: it can be healthy, convenient, cost-effective and more economical, using only a fraction of the electricity a traditional cooker does. It's particularly good for turning cheaper cuts of meat into tender, mouthwatering dishes, and it's ideal for busy families and working parents. Ingredients get chopped and dropped into the pot and away you go, only to return at the end of a working day with a steaming hot meal all ready for you to devour.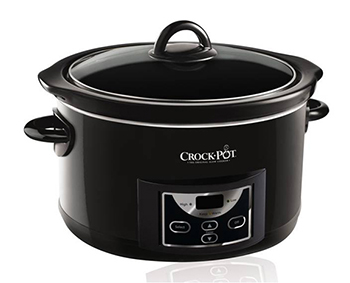 This particular model that I was sent to try out, the 4.7 litre count down model, has three settings: high heat, low heat and keep warm. It has a count down timer which lets you know exactly when dinner will be ready, but if you are late it automatically switches to the keep warm setting. It's a medium sized round bowl which will feed a family of five, and with its stylish piano black finish it looks rather swish on the kitchen counter top. The cord detaches for easy storage and both the bowl and lid are dishwasher safe for easy clean up.
Retailing at £50 it can be purchased through many high street retailers including Argos, John Lewis and Tesco or online at Amazon and Lakeland.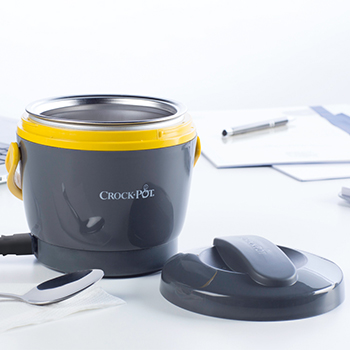 Also in my Crock-Pot parcel was this adorable little Crock-Pot Food Warmer. Designed for desktop dining this miniature food warmer has a 600 ml bowl, heartily serving one for lunch. Pre-cooked leftovers get placed in the bowl which has a secure travel lid, and the bowl fits snugly in the pot with a lid and carry handle.
It takes 2-3  hours to reheat your leftovers and they're just as good as when they first came out of the slow cooker! Piping hot soup or stew for lunch!
This handy little food warmer retails at £25.
So, after all of this, what did I think of it? I was late in discovering the wonderful world of slow cookers. I bought one two, maybe three years ago, mostly to cook roasts as my oven is terrible and I was fed up with dried up chewy roasts. The one I bought was larger than this Crock-Pot model, and oval in size, and fit a good sized beef roast, lamb leg or whole chicken quite comfortably with plenty of veg, but I honestly prefer this smaller sized circular one instead, especially with its detachable cord (making for easier storage) and smaller size. It's not as cumbersome on the counter top either.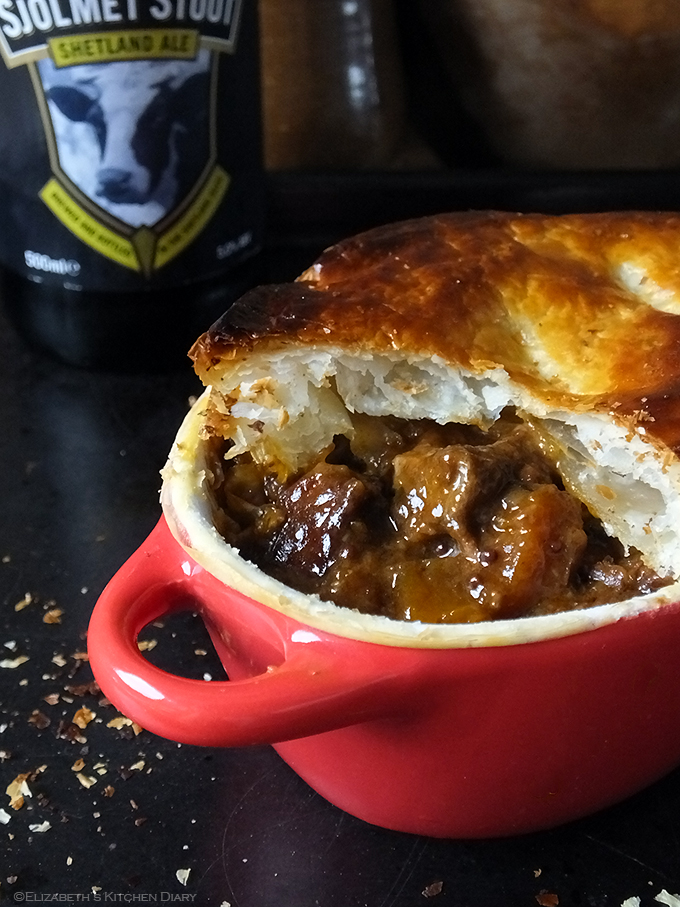 To test out the Crock-Pot I developed a recipe featuring plenty of local (to me) produce: a Shetland beef and ale slow cooker pie (click here for the recipe). Oh my goodness gracious me it was good! Slow cooking retains the natural flavours of the ingredients and lends itself really well to making stews and the like. I made enough for serve four, enough for my husband and I for two meals. The first night we had the pie and the second night we reheated the leftovers in the food warmer with great success. I can see I will using both of these products frequently in my kitchen!
For inspiration and recipes you can find Crock-Pot UK over on Facebook.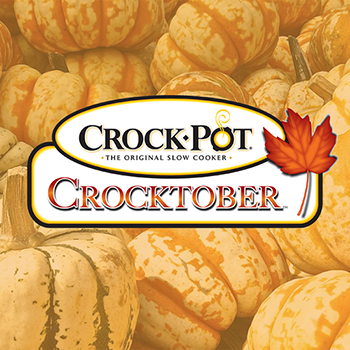 Crock-Pot has coined October #Crocktober – a month dedicated to all things slow cooked, and they have offered one of my readers the chance to win both a Crock-Pot 4.7 litre count down slow cooker and a Crock-Pot Food Warmer, worth £75!
HOW TO ENTER
For your chance to one Crock-Pot 4.7 litre count down slow cooker and one Crock-Pot Food Warmer, both pictured above RRP £75 enter using the Rafflecopter form below. Come back and tweet about the giveaway every day for more chances to win!
TERMS & CONDITIONS
This giveaway is open to UK entries only. Entrants must be age 18 or over. The winner will need to respond within 7 days of being contacted; failure to do this may result in another winner being selected.
The prize is offered and provided by Crock-Pot. The prize is one Crock-Pot 4.7 litre count down slow cooker and one Crock-Pot Food Warmer, both pictured above RRP £75. There is no cash alternative and the prize is not transferable.
If you need some help using Rafflecopter, here's a quick clip to show you how. Rafflecopter will pick the winner at random from all the entries received. I will be verifying entries and any automated entries or those who have claimed they have made the mandatory blog post comment and really haven't will be disqualified. It's mandatory!
Closing date is midnight on Monday 24 November 2014 (GMT)  and the winner will be announced that day.
If you want to be kept up to date on my recipes, occasional craft tutorials, adventure stories and giveaways then please subscribe to my weekly newsletter; it gets sent out every Monday morning if there is new content. Your email address won't be passed on to anyone, you will never be spammed and you are free to unsubscribe at any time, no questions asked. Make sure you confirm your subscription or you won't receive the newsletter – if it hasn't arrived check your junk mail folder.
[wysija_form id="1″]
Elizabeth's Kitchen Diary was sent a complimentary Crock-Pot and Food Warmer for review. All opinions expressed are our own. This is not a paid post.