In collaboration with Schwartz.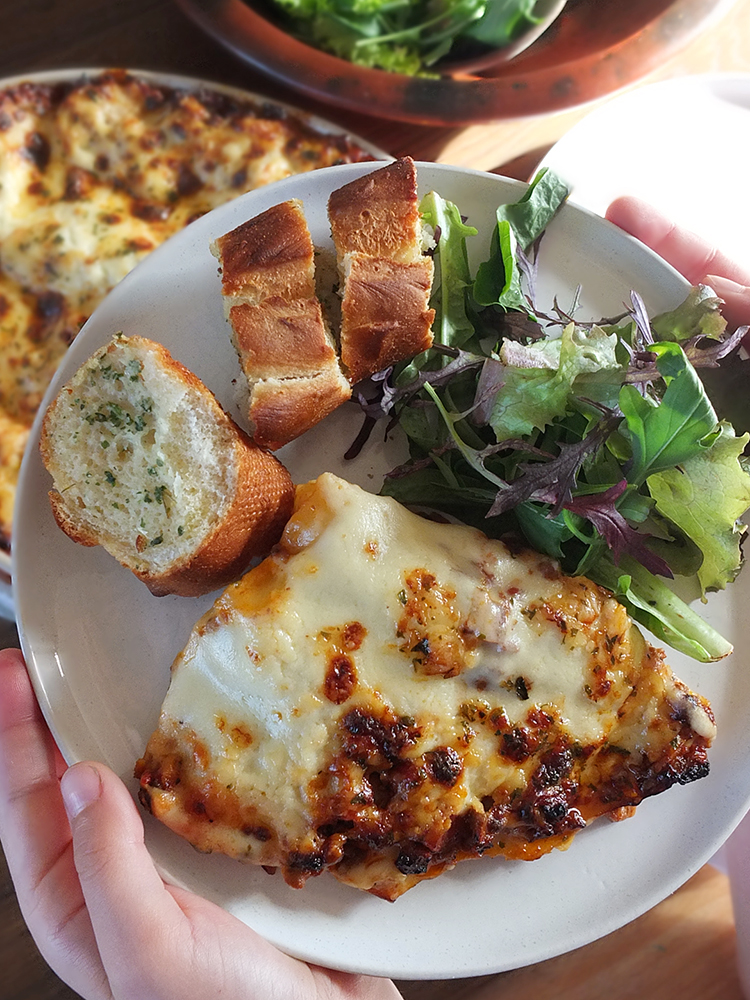 When it comes to mealtimes our youngest two children are polar opposites when it comes to taste and preferences. Our nearly ten year old daughter is a vegetarian, she just doesn't know it yet. Saying that, she did devour two helpings of slow cooked lamb the other day! An example that springs to mind is that meal where I made everyone else a most gorgeous macaroni and cheese dinner, opting to serve myself a pretty measly low-calorie salad (I was trying to shift a few pounds). She sat there, indignant, poking at her oozy gooey mac n' cheese asking why I get all the nice food.
You've no idea, dear, no idea.
On the other hand, our youngest, eight, is a carnivore. A vegetable daren't touch his plate without eliciting copious complaining and endless coaxing him to just try a bite, honest, you need the goodness in the vegetables – please eat the vegetables! When faced with a full roast beef dinner, mashed potatoes, vegetables, Yorkshires and gravy he comments: "Mum, why do you only make yucky food?!".
See what I'm faced with?!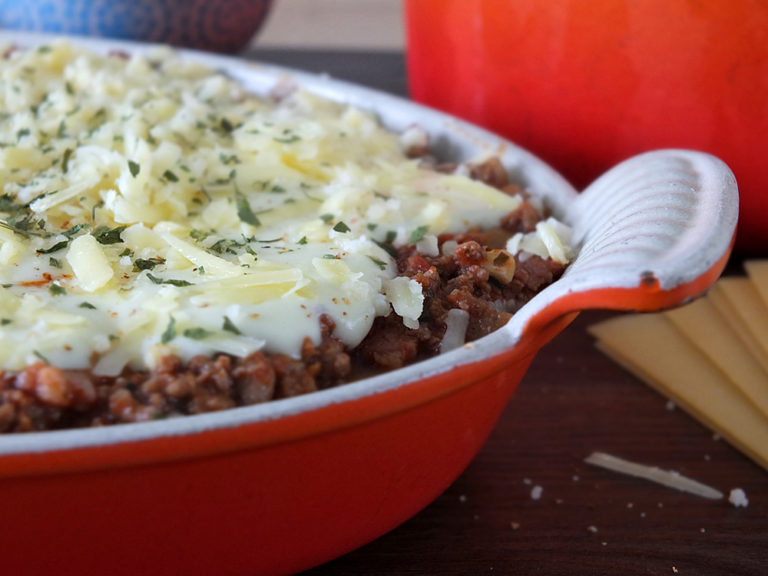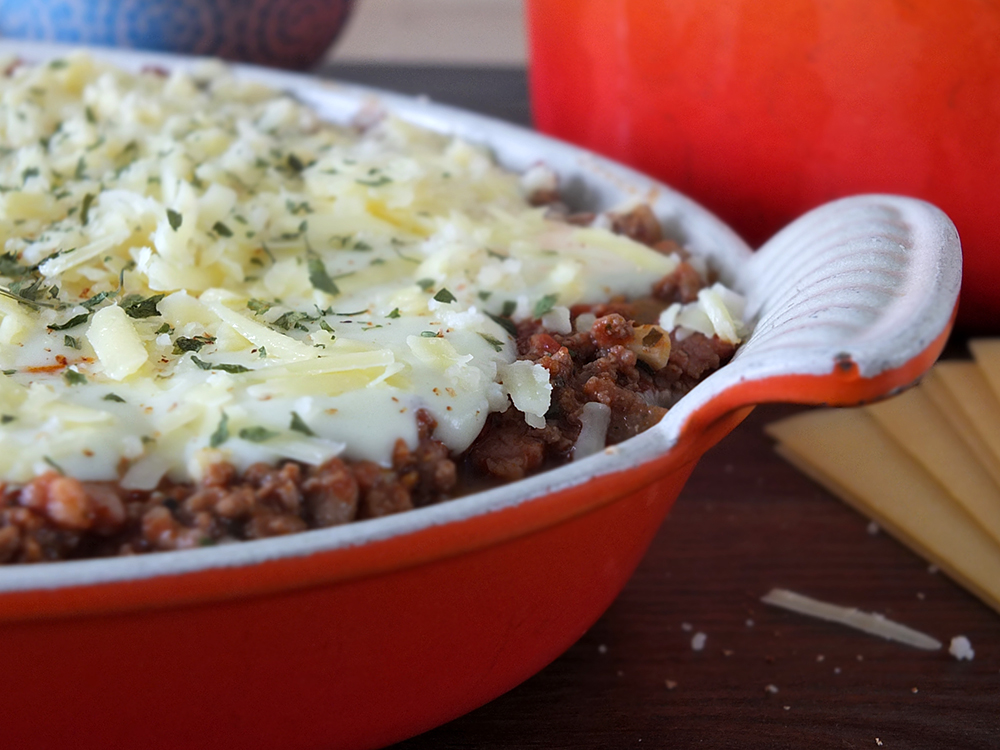 Schwartz are currently promoting a "Food Stories" campaign – a campaign that encourages us food bloggers to share the stories behind our family favourite recipes. Recipes that evoke fond memories; recipes that have been handed down through the generations, or something we've perfected ourselves that we cook for our own families.
This lasagne recipe is one of our firm family favourites, variations of which I have been making for at least the last ten years. For the purposes of this food story I've pared it back to its basic components – no bits touching other bits, no hidden vegetables in the sauce, just pure comfort food. Food our youngest son, at least, will eat.
It's at this point I should probably mention our third child: The Teenage Boy, who, at the age of 16, will eat absolutely and utterly everything without care, and lots of it. Except a mushroom. Ever.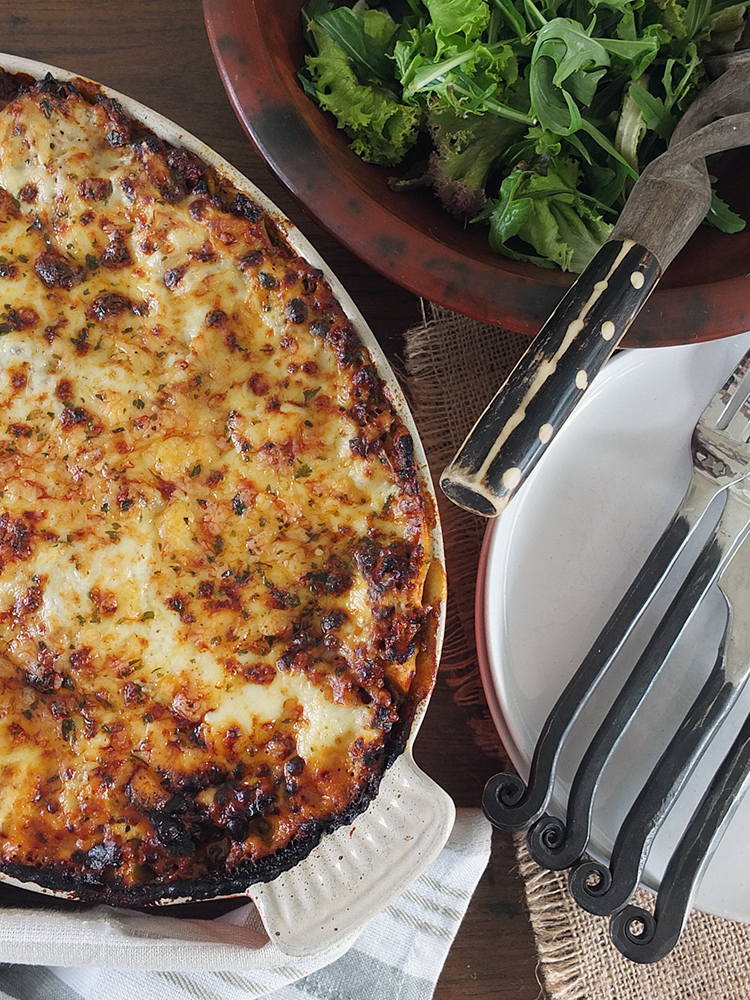 As far as food stories go, our own food story here in Elizabeth's Kitchen Diary has taken a new turn. We've branched out into making recipe videos! My husband over at AudioBoy Productions is a rather talented musician and sound engineer (by night – by day he's a postman!). For years he's been working on this that and the other project and he's created quite a database of soundtracks on his computer. Soundtracks crying out to be heard by the world.
He also knows his way around Adobe Premier Pro and After Effects, which means together we're beginning to churn out some rather snazzy content (watch this space – we've got a few awesome videos waiting to be released!).
We're still in the learning process when it comes to recipe video making, so please bear with us as we work out the kinks. For example, a) while making the video below we learned that using a highly reflective induction hob is not ideal – you can spend the whole time looking up my nose in the video below, if you fancy. b) I need to learn how to use an induction hob (my regular cooker has a ceramic top). c) All ingredients should be laid out in advance, and d) it's not a good idea to start filming just before the school run. Oh, and e) the sun (or lack thereof!) is a pain!
Still, it turned out rather well, and there's some pretty fantastic music to listen to while you watch. My husband is going to start uploading his tracks to his channel on Audio Jungle for download, if you want to use them yourself.
Now I have to confess that I am a fan of fresh herbs and freshly ground cracked black pepper, but when it comes to a fussy veggie phobic child a piece of basil in a sauce looks terrifyingly like spinach, and should a speck of freshly ground pepper land on his tongue he cries out, "Fire in the mouth! Fire in the mouth!" and rushes off for a glass of milk to calm down the inferno.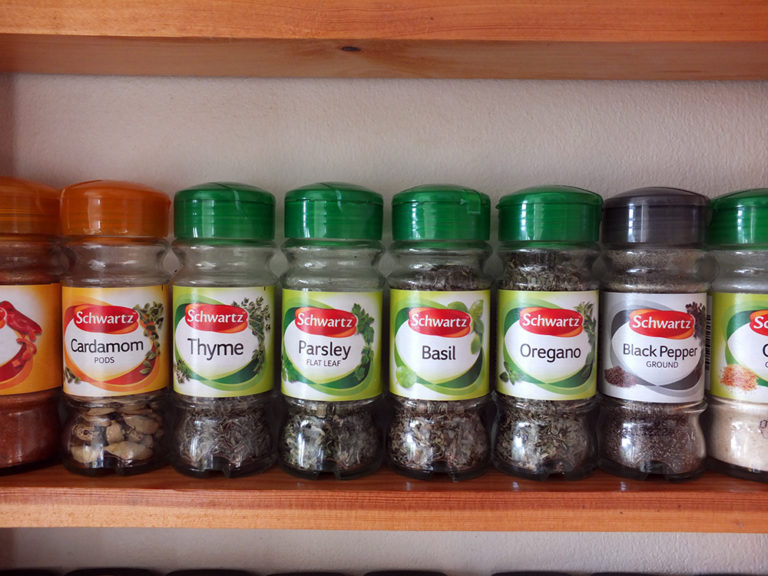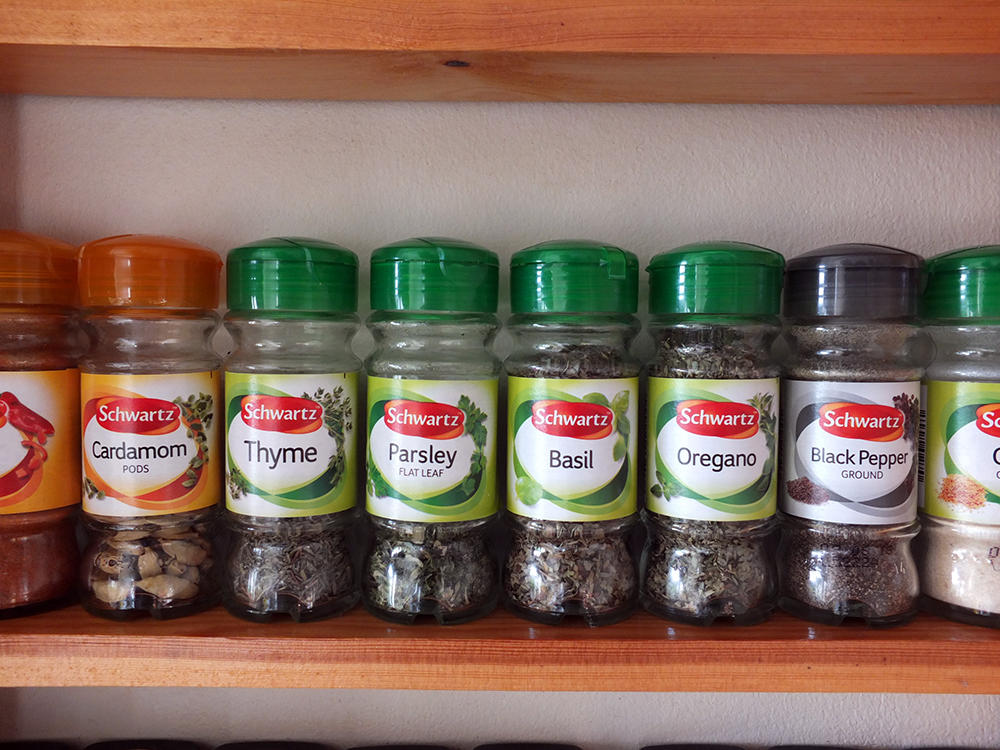 So, for the purposes of this child-friendly version I've used Schwartz dried parsley, basil and oregano and their pre-ground black pepper. That way the finished dish gets the flavour of the herbs and spice without actually seeing it. My spice rack is filled with all sorts of awesome dried herbs and spices from Schwartz and they're a godsend, especially during the winter months when fresh herbs are scarce.
You can find their herbs and spices, as well as their ready made spice mixes in all good shops. In fact, even our rural island village stop stocks their products, so they really are everywhere!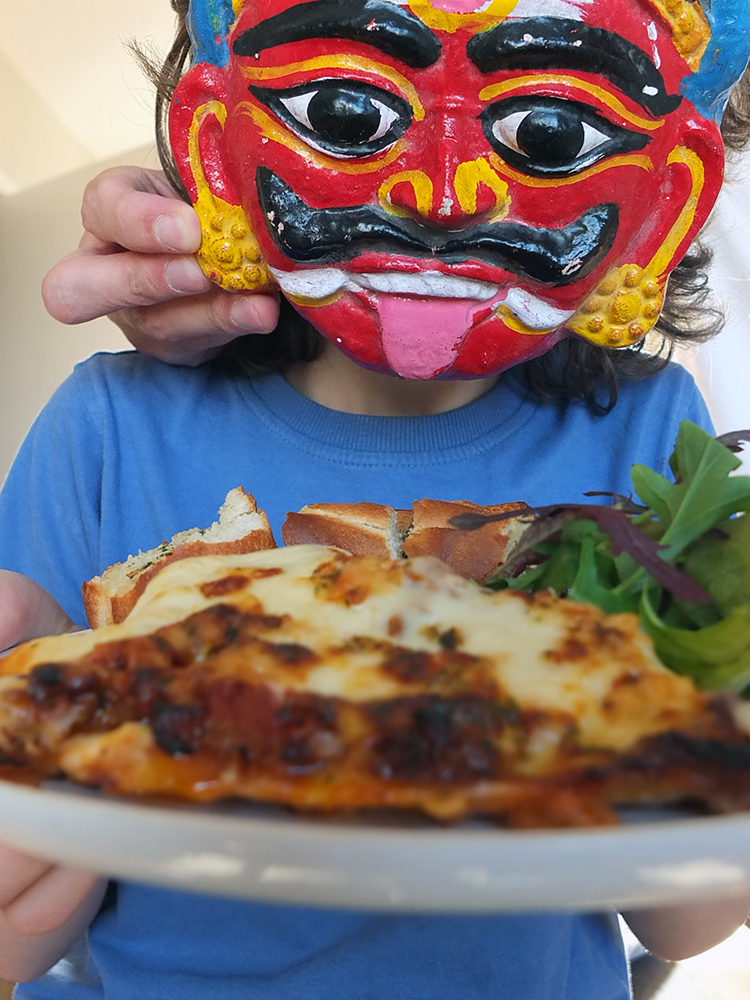 The verdict?
He loved it! He was so chuffed when he came home from school to find out that we were having lasagne with no hidden bits in it served with garlic bread, two of his most favourite things in the whole wide world. He wasn't that fussed with his salad (his sister ate his!), but there were clean plates all around.
Mission accomplished.
Win!
Now, to convince him that it's ok to have his picture on the Internet. Our youngest is quite conscious of not having his face shown in my blog posts – hence the mask!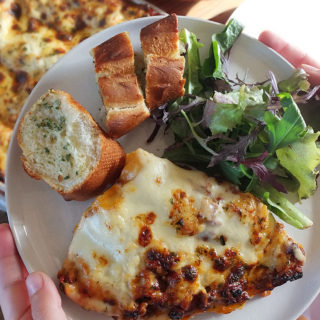 Child-Friendly Lasagne with Cheddar Cheese Sauce
For those children who don't like bits in their food, or food touching other food!
Print
Rate
Ingredients
for the cheddar cheese sauce
Affiliate Links
This recipe card may contain affiliate ingredient and equipment links. As an Amazon Associate I earn from qualifying purchases.
Instructions
Preheat oven to 200 C.

Heat the oil in a large pan over a medium-high heat.

Gently saute the onions until they begin to soften and change colour slightly.

Add the garlic cloves and the chopped bacon and cook for a few minutes.

Add the dried herbs, salt and pepper and stir well.

Add the beef mince and cook until browned all over.

Add the tomato puree and stir well, then spoon in the tomatoes, Worcestershire sauce and beef stock. Stir well, reduce the heat and simmer, uncovered, for 15 minutes until the sauce becomes nice and thick. Set aside.

To prepare the cheese sauce, heat the butter in a small saucepan over a medium heat. Stir in the flour, and stirring continuously, cook for one minute.

Remove the pan from the heat and pour in a little milk, stirring constantly. Slowly add the rest of the milk and whisk until there are no lumps.

Return the pan to the heat and stir until it begins to thicken.

Switch off the heat and add the grated cheddar cheese. Stir until the cheese has melted into the sauce. Set aside.

To assemble, spoon a little of the tomato sauce onto the base of your casserole dish and arrange a layer of no cook lasagne sheets over the top. I break mine to fit my awkward sized dishes, using the little broken bits to fit any gaps.

Spoon some more tomato sauce over the lasagne sheets and pour over 1/3 of the cheese sauce.

Sprinkle with freshly ground nutmeg and 1/3 of the Parmesan cheese.

Repeat until all the ingredients are used up, finishing with a layer of cheese sauce. Sprinkle with the remaining cheddar cheese, Parmesan and a little sprinkle of parsley.

Bake for 30 minutes until golden and bubbly. Set aside for 15 minutes to cool before cutting.
Notes
Optional variations:
Use a mild cheddar cheese if your kids don't like the taste of sharp (mine do).
Use a food processor to chop up celery, courgettes and carrots very, very finely and add them into the tomato sauce. Only the most observant of children can find bits in that!
Omit the cheddar cheese and add a dash of ground mace for a traditional bechemel sauce. Season with ground white pepper, if desired.
Add a layer of ricotta cheese mixed with chopped up spinach sauteed just until it wilts. Stir in an egg to bind it together.
Add a layer of grilled vegetables - I like courgette and peppers.
Top with little spoonfuls of basil pesto.
My husband adds a tin of tomato soup to his lasagne sauce instead of beef stock. It adds a lovely tomato creaminess (he's also the one who whizzes up the veggies and hides them in the sauce!). My kids love his version too.
Environmental Information
OTHER SCHWARTZ FOOD STORIES YOU MIGHT LIKE
Chilli con Carne Tacos by Fab Food 4 All
LINKING UP WITH SOME BLOGGING CHALLENGES
Recipe of the Week by A Mummy Too
This is a sponsored post in collaboration with Schwartz. Thank you for supporting the brands who make it possible for me to do what I love: mess up my kitchen and share recipe stories.
[color-box]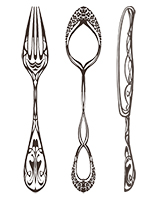 Have you made this recipe?
Take a photo and tag @tangoraindrop or use the hashtag #elizabethskitchendiary and share on Instagram and Twitter. It would make my day to see your creations!
[/color-box]