A traditional Cape Breton recipe. Serve warm with butter and honey/jam.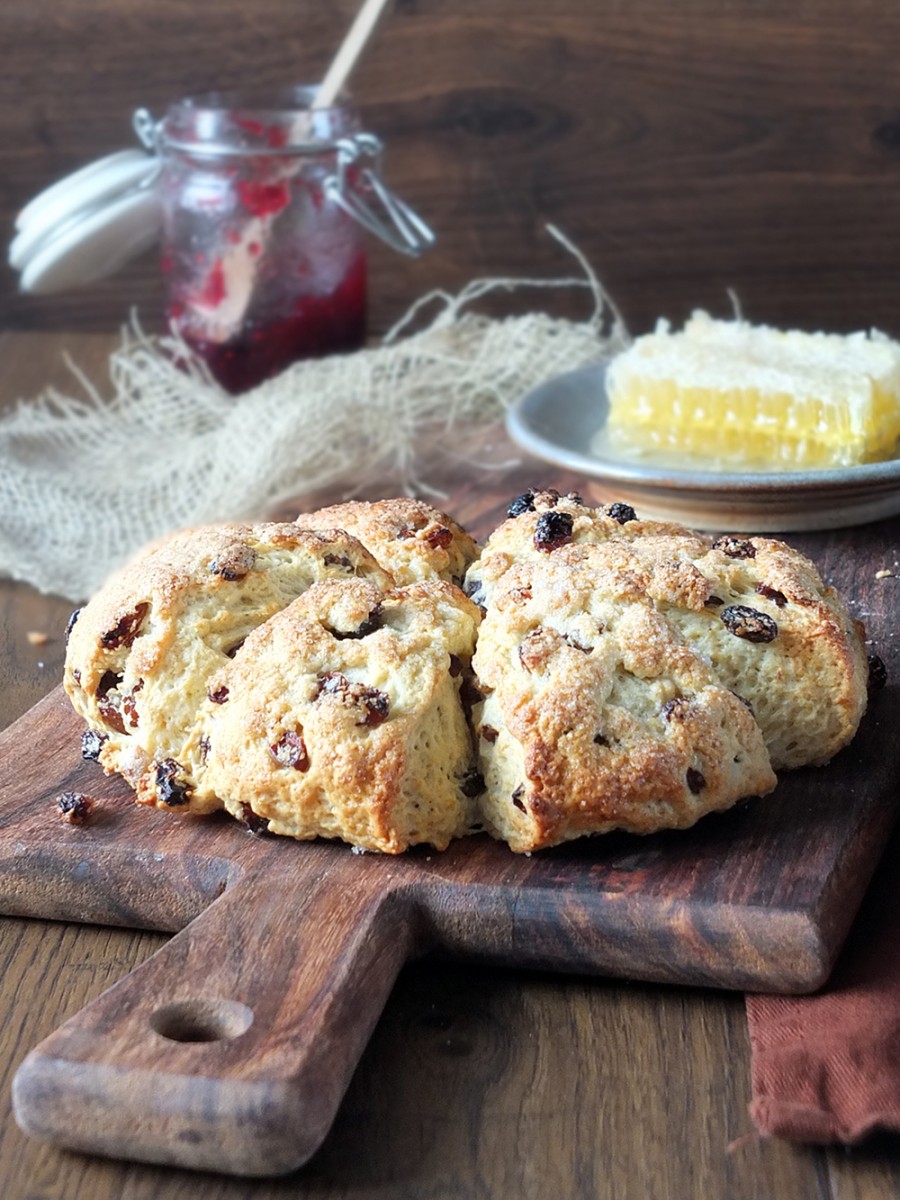 I am the daughter of an army brat. Although I was born on a military base on the west coast of Canada, my family moved back to Cape Breton Island, on the east coast of Canada, when I was three. My family history has strong ties to Cape Breton with them being some of the first Scottish settlers after the highland clearances. I lived in Cape Breton until I was 17 before going to university in New Brunswick and spending a year in the Rocky Mountains. When I was 22 I immigrated to the Shetland Islands, a remote north sea island archipelago midway between Iceland, Norway and the mainland of Scotland.
Although I've spent my whole adult life here in Shetland, the home of my heart will always be Cape Breton. It's funny how where we are reared as children can have such a significant impact on us as adults.
Not too long ago I was recounting to my youngest two children some of my adventures had as a child in Cape Breton – building igloos and tunnels in the snow in the winter, ice skating until my toes froze (and subsequently returning home to sit beside the bathroom sink and defrost them in burning hot ice cold water before heading back out again). Summers were spent camping, canoeing and trying my best not to get lost in the woods. The sound of crickets, the sight of fireflies and bats, the peeper frogs and their mating calls on those fine summer days. The smell of earth when the snow melts in the Spring. Sawdust. Pine sap. Maple syrup.
"Whoa, Mum! I want to go to Canada!" our ten year old exclaimed.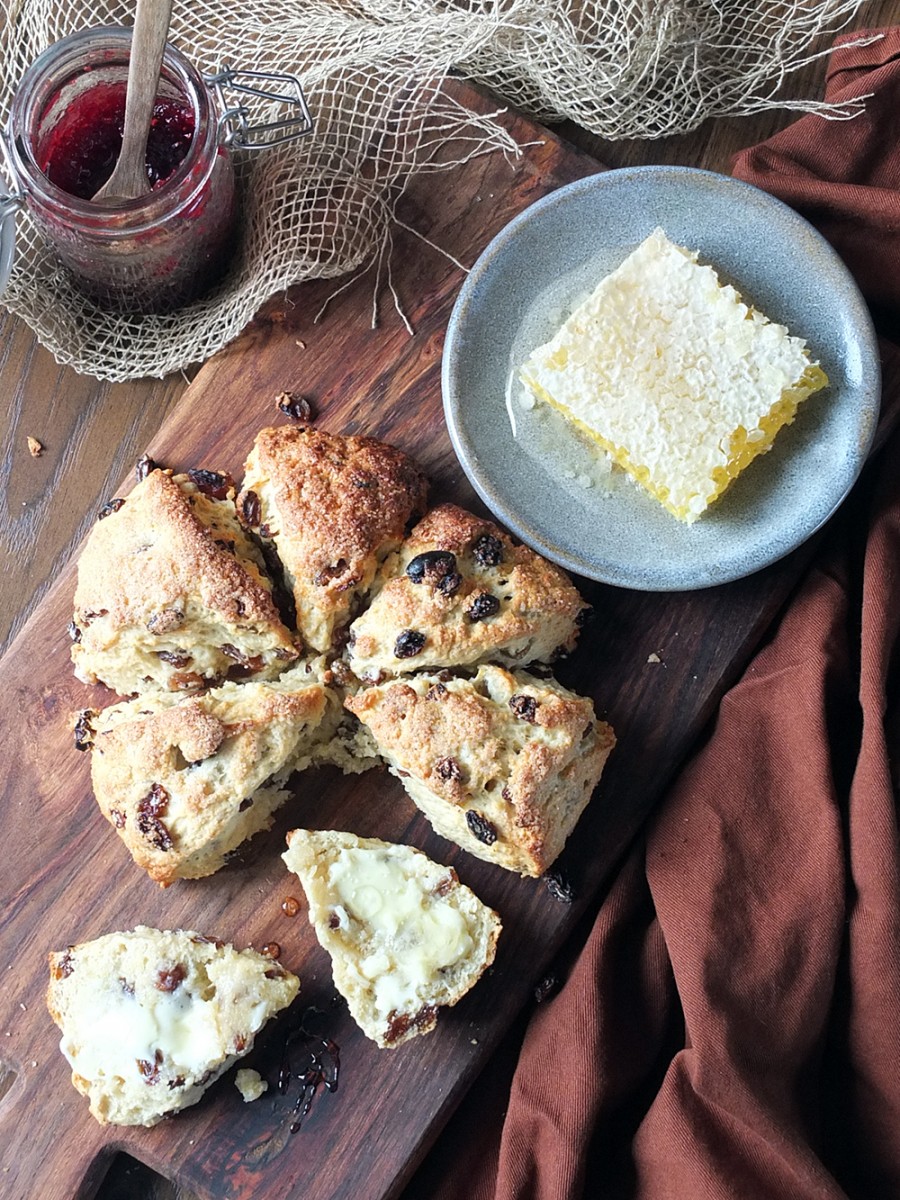 Those distant memories are almost like something I've read in a book, not something I've lived through myself. My children are growing up with different (but just as good) experiences – the northern lights overhead on calm winter nights, fire festivals, summer days where it doesn't get dark, a landscape that exceeds the Cabot Trail in its splendour, and no risk of some wild animal coming into the garden to eat them (coyotes – I'm talking to you!).
I'm sure when they fly the nest and end up somewhere else in the world, they will look back on the Shetland Islands with the same nostalgic fondness that I remember Cape Breton Island with.
You can take a girl out of the Maritimes, but you can never take the Maritimes out of the girl.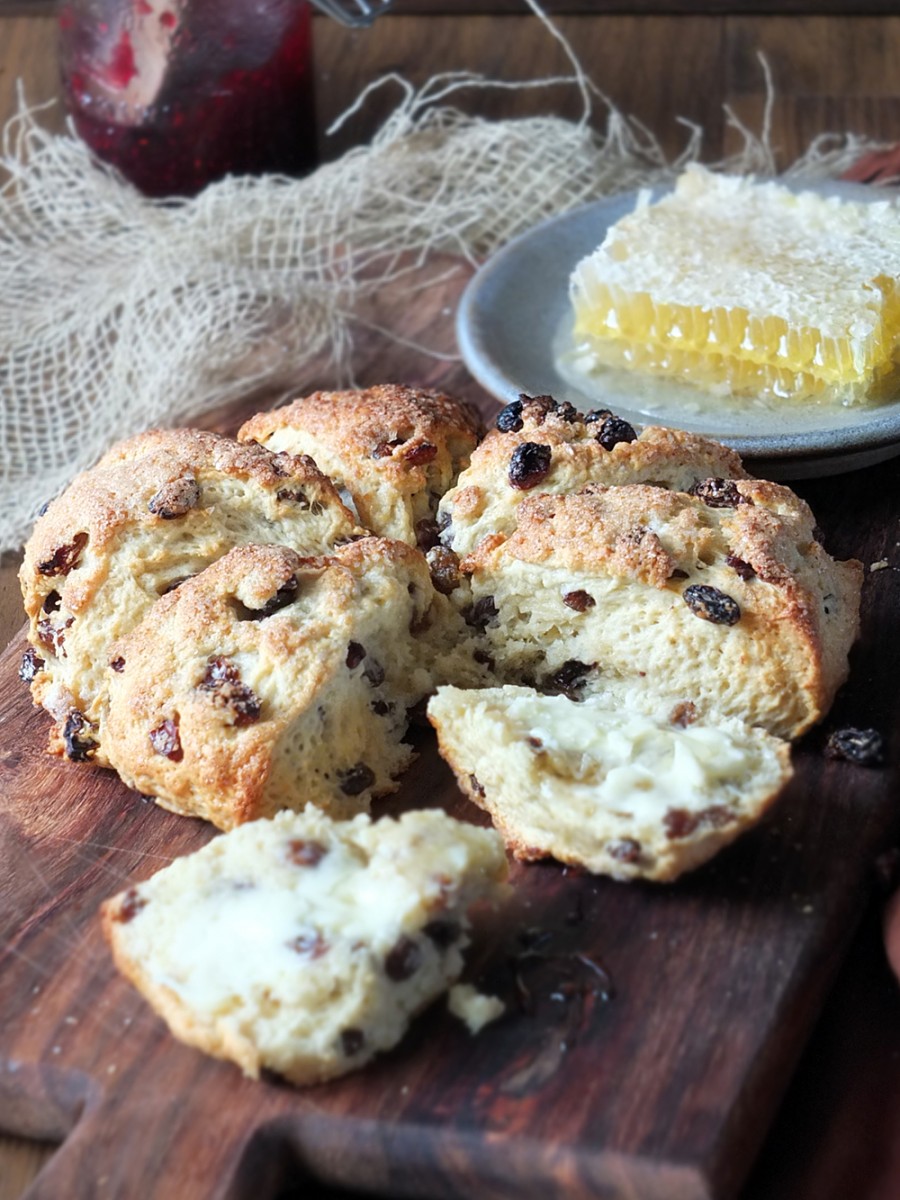 I still have family in Cape Breton, and each year my grandmother sends me a Christmas package with a community cookery book or two in it. These cookery books are such a delight to read – both for the memories the dishes bring back and the challenge of actually deciphering what the recipes are. Ingredients lists are often incomplete and the instructions are sometimes very vague. One of them read: "Mix together ingredients and cook on the stove." That's it. I love it! Challenge accepted!
One of these little notebooks included in my last Christmas parcel was A Cape Breton Traditional Recipe Book: Recipes Reflecting Cape Breton's Traditional Ethnic Foods (Lebanese – Irish – Scottish – Italian – Ukrainian – Greek and Acadian) compiled by Glen Gray.  You can buy a copy yourself from their website for only $4.95, if you fancy (see the Shop This Post section, below, for the link).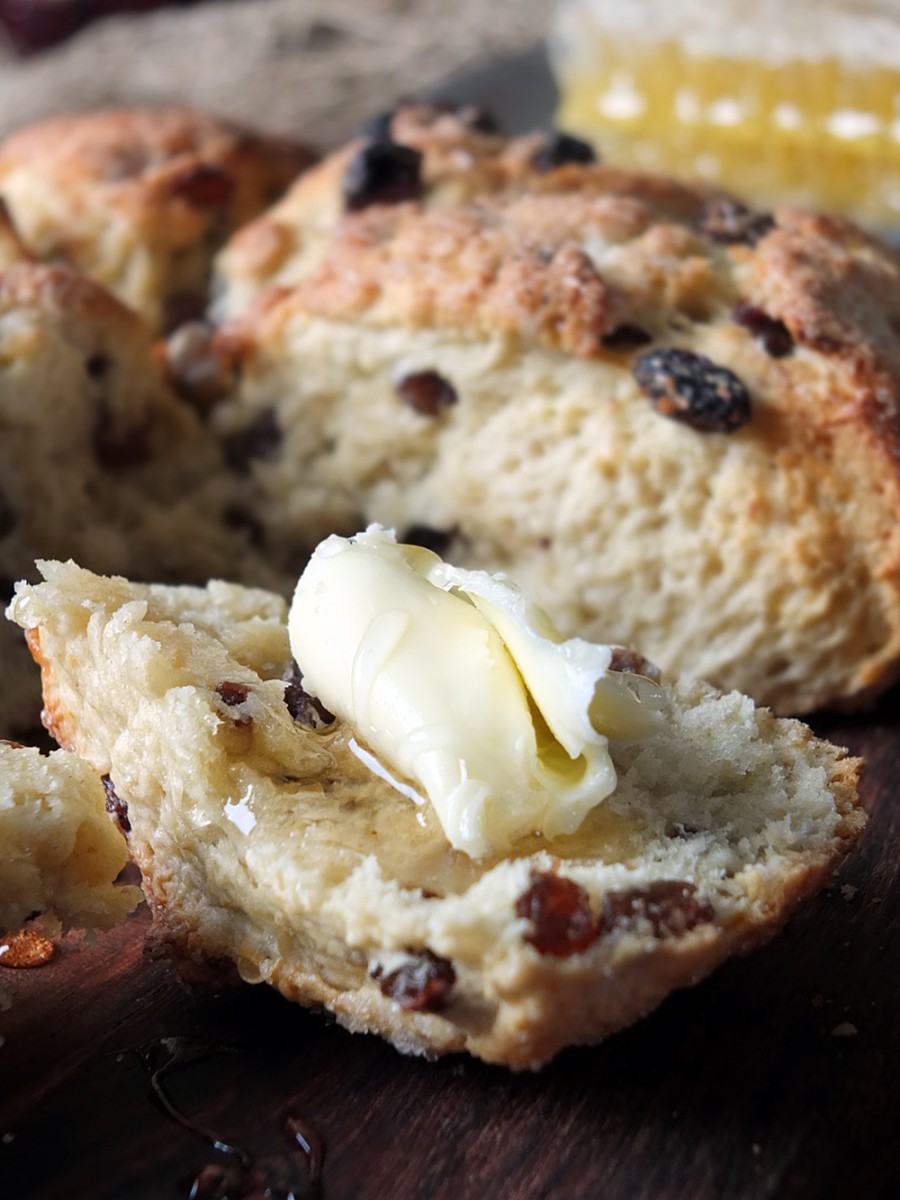 One of the first recipes that caught my eye in this book was this traditional Cape Breton scone recipe. Sweetened mostly with dried fruit this tea time treat has already become a firm favourite in our household. I've adapted the recipe to use UK ingredients and measures, but it is essentially the same recipe as found in that book.
Served warm with butter and honey or jam this makes a perfect after school treat for the kids. A little bit of Cape Breton here on the Shetland Islands.
Now… I am long overdue a telephone call back home! Sorry Grandma Ann, I'm terrible for keeping in touch! x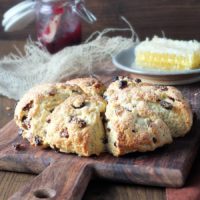 Cape Breton Fruit Scones
A traditional scone recipe from Cape Breton Island. Serve warm with butter and honey or home made jam.
Print
Rate
Affiliate Links
This recipe card may contain affiliate ingredient and equipment links. As an Amazon Associate I earn from qualifying purchases.
Instructions
Preheat oven to 220 C/ 200 C fan/ 425 F. Line a baking tray with baking paper.

Sift together the flour, caster sugar, baking powder, salt and bicarbonate of soda.

Add the raisins and make sure they're coated well in the flour.

Add the soured cream, oil and lightly beaten egg and stir well with a wooden spoon to combine.

Turn out onto a lightly floured surface and knead gently until smooth.

Divide the dough into two balls.

Shape each half into a 6 inch flat circle with the tops slightly rounded.

Place on the baking sheet, two inches apart. Brush with a little milk and sprinkle with extra caster sugar.

Using a sharp knife, cut each round into six wedges.

Bake for 10-12 minutes in the centre of your oven until well risen and golden brown.

Serve hot with butter and jam/honey.
Environmental Information
Click here for the Nutritional Information for this recipe (as calculated by My Fitness Pal)
[color-box]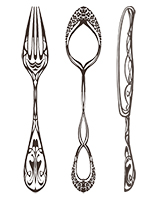 Have you made this recipe?
Take a photo and tag @tangoraindrop or use the hashtag #elizabethskitchendiary and share on Instagram and Twitter. It would make my day to see your creations!
[/color-box]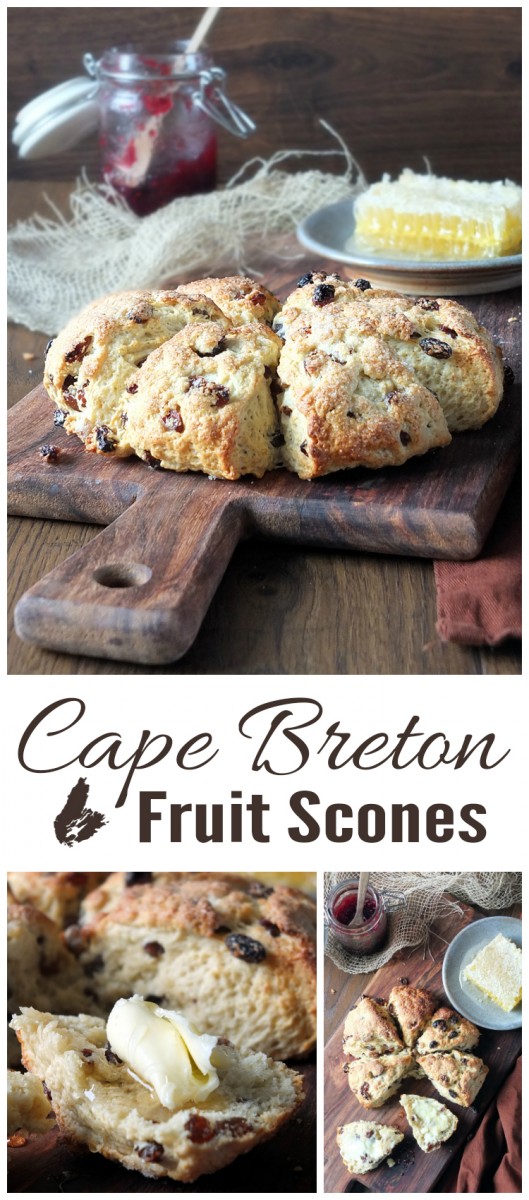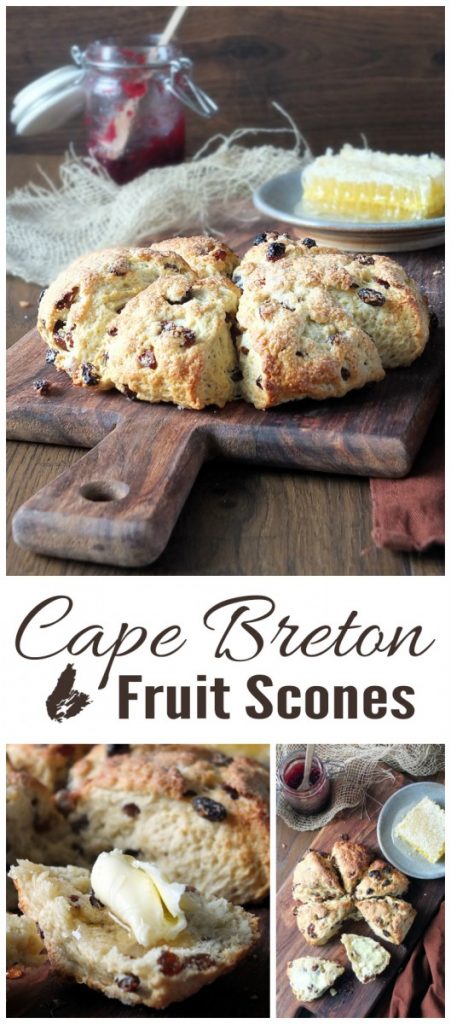 SHARING WITH SOME BLOGGING LINKIES
Inheritance Recipes from Pebble Soup and Coffee & Vanilla
Treat Petite by The Baking Explorer & Cakeyboi
OTHER EAST COAST RECIPES YOU MIGHT LIKE
Cape Breton Oatcakes & a Story About Migration
Cape Breton Chow Chow
Home Made East Coast Style Donair Kebabs
Sweet n' Sour Pork Stir Fry & a Story About Trains
OTHER SCONE RECIPES YOU MIGHT LIKE
Classic Fruit Scones by Jo's Kitchen
Mature Cheddar & Wholegrain Mustard Scones from Elizabeth's Kitchen Diary
Raspberry & Almond Scone Slices by Casa Costello
Hot Cross Scones by The Crafty Larder
Cheese, Ham & Potato Scone by Fab Food 4 All
Black Cherry & Cinnamon Scones by Foodie Quine
Wild Garlic Cheese Scones by Tin & Thyme
SHOP THIS POST
Cape Breton Traditional Recipe Book
400 Gram Slab Raw Acacia Honeycomb
Cartright & Butler Strawberry Preserve 300 grams