Charly over at PODcast recently launched a fantastic new weekly blogging challenge, The Alphabet Photography Project. This week our inspiration is the letter B and this can be interpreted in any way we wish. I've got a new camera that I am still trying to get to grips with, so I've decided to participate and attempt to work on my own photography skills.
The sun came out again the other day here in Shetland so after school all the children and I headed to Kergord Woods (where last week's A photograph was taken), one of our favourite sunny day haunts. Our youngest was very Brave and attempted to climb his first tree ever.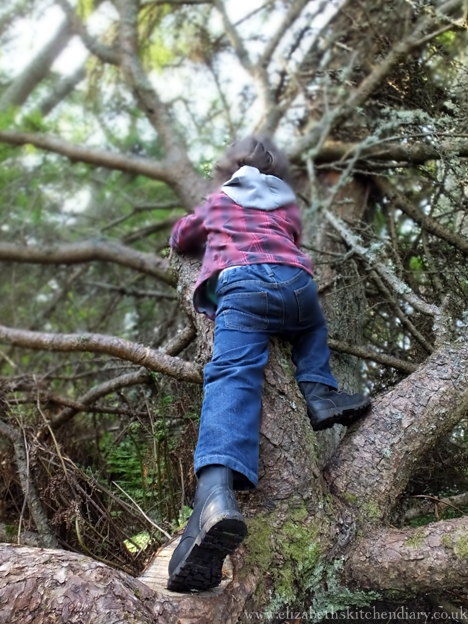 Earlier that same day I was hanging laundry out to dry. Our clothesline is right next to a large patch of bluebells, which we inherited when we moved into our house. For a few weeks every year our garden is transformed into a colourful blue mass of gorgeous flowers. For the rest of the year there's a large patch of dead bluebell leaves, but it's worth it for those few weeks of beautiful colour.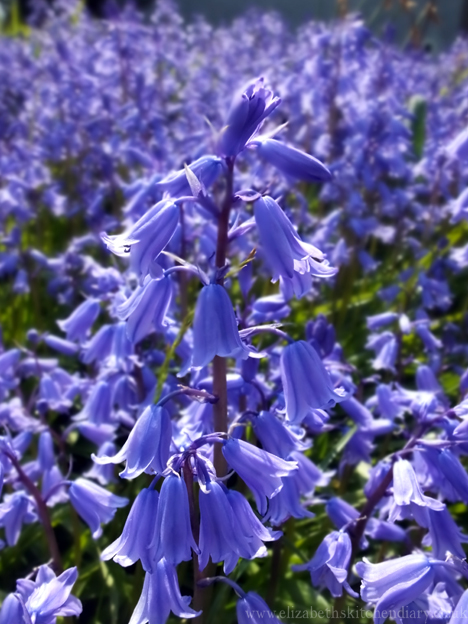 The bluebell patch (as well as the flowering currant trees next to it) attract loads of bees, so I put down my washing, grabbed the camera and started stalking Bumblebees on the Bluebells. They'll only let you get so close before they buzz away, so I didn't get very many photos. This one is the best of the lot. I love all that pollen on his little legs!