Did you know, according to Cruise Critic, the average weight gain on a two-week cruise is 3-4 kg (6.6 – 8.8 lbs)? It doesn't need to be that way though, with these few simple tips and tricks on how to avoid weight gain on a cruise without depriving yourself.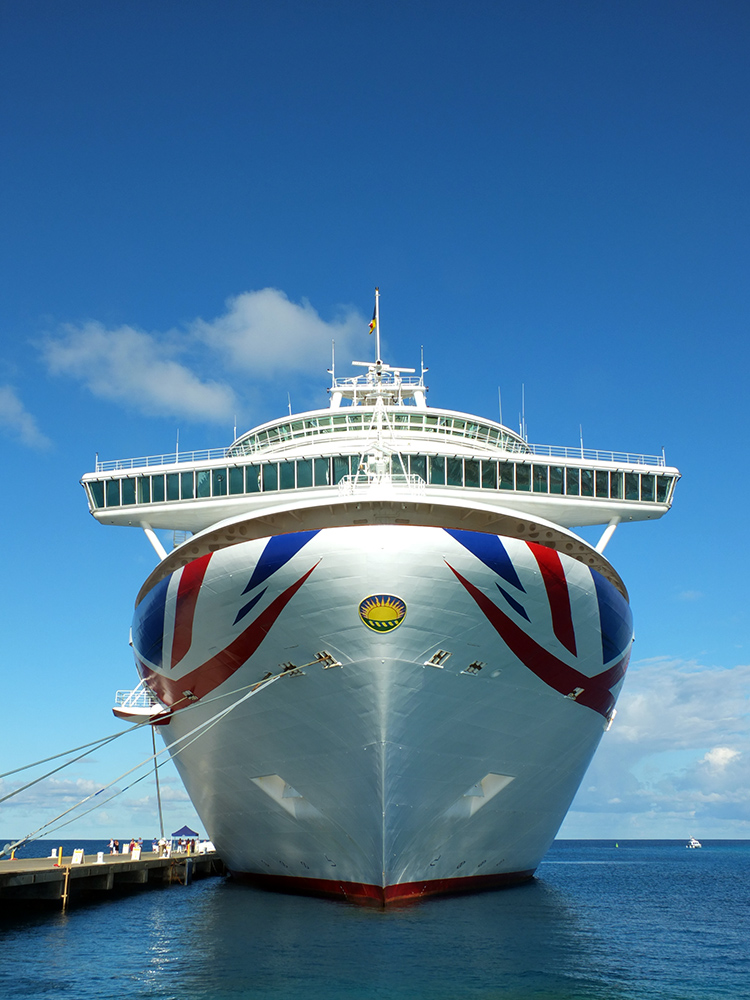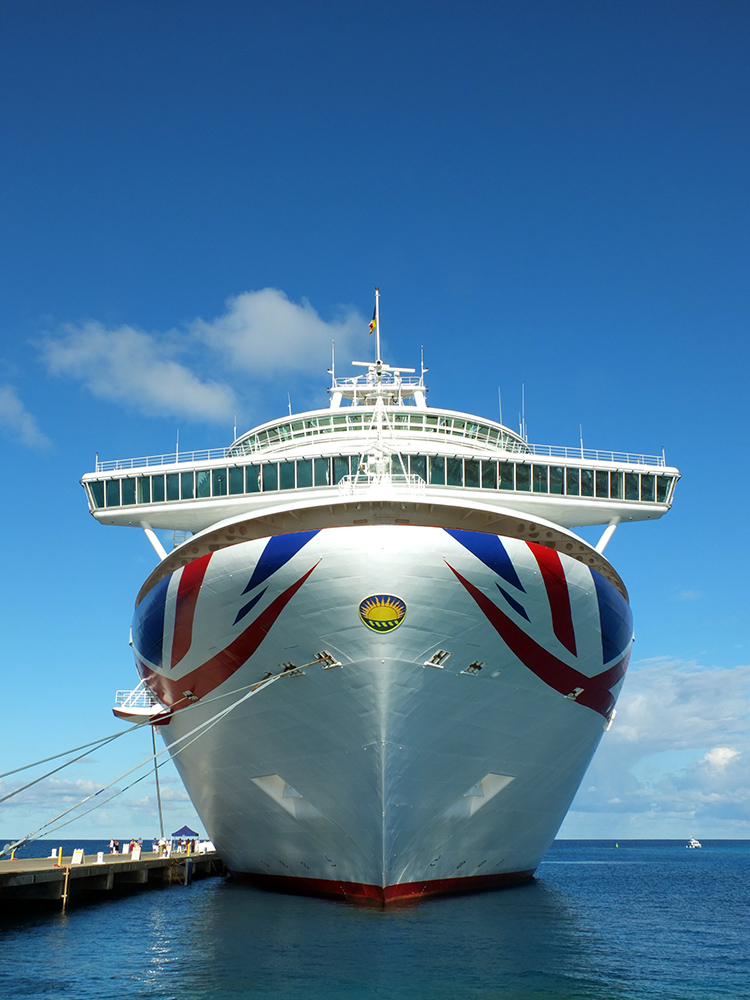 A recent study of 1000 cruise-goers revealed that we eat, on average, 30% more calories and double our regular intake of alcohol while on a cruise. Couple this with our tendency to do half as much exercise while crusing, it's inevitable that the weight will creep up rather quickly.
I was recently a guest on the P & O Cruise ship Azura on a cruise of the Caribbean, and I vowed that after shifting 17 lbs of weight over the last six months, I was not going to put half of it back on within a few days of indulgence.
The following are a few tricks I use myself to help keep the weight from creeping up without depriving myself while on board, plus a few nutritional tips from guest speaker, dietician and nutritionist on board, Sue Baic.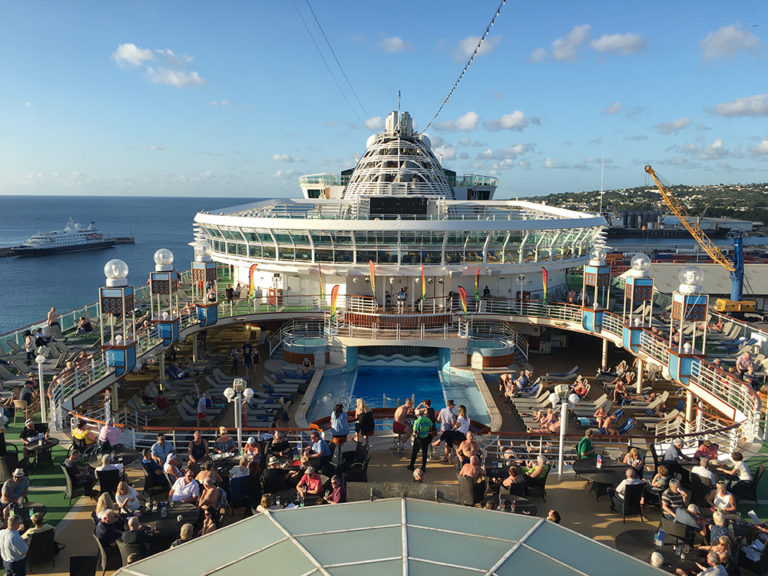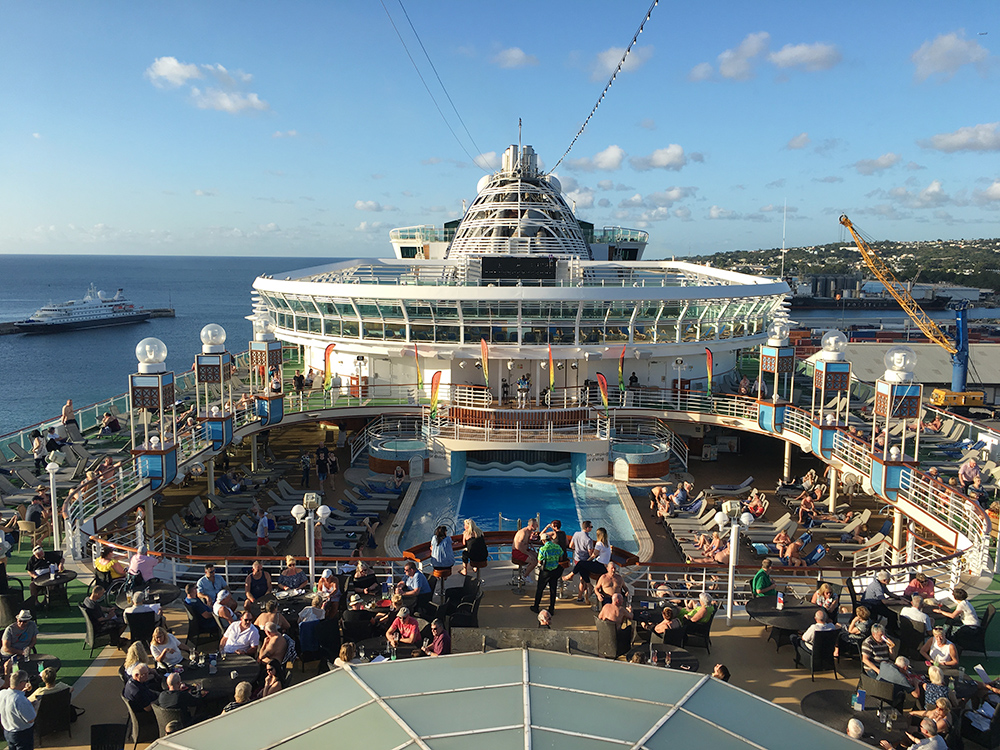 Sue explained, during one of her interesting nutrition-related lectures, that weight gain with age does not occur steadily, rather it happens rapidly over certain periods such as holidays, and then it is not fully lost afterwards. Over time, with each event, the weight increases.
There's an ongoing joke onboard – guests arrive as passengers and leave as cargo!
It doesn't need to be that way though. With a few simple tips and tricks, we can avoid that weight gain on a cruise without depriving ourselves. After all, we are on holiday!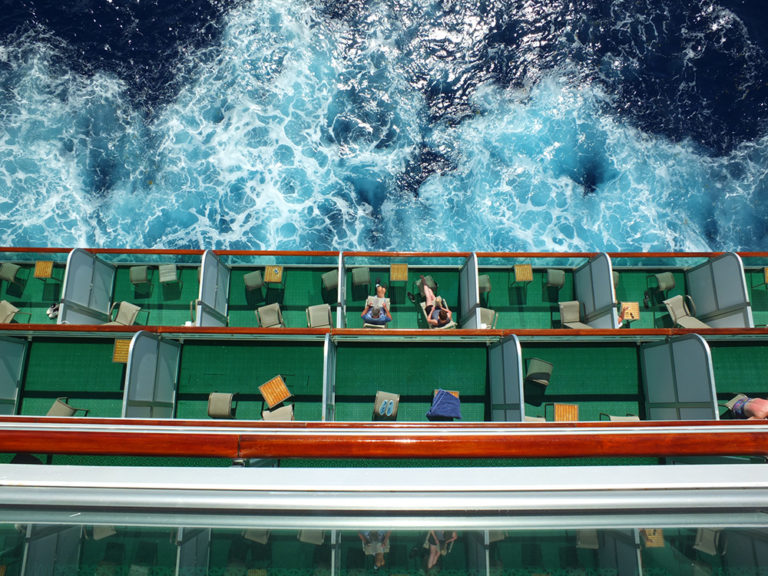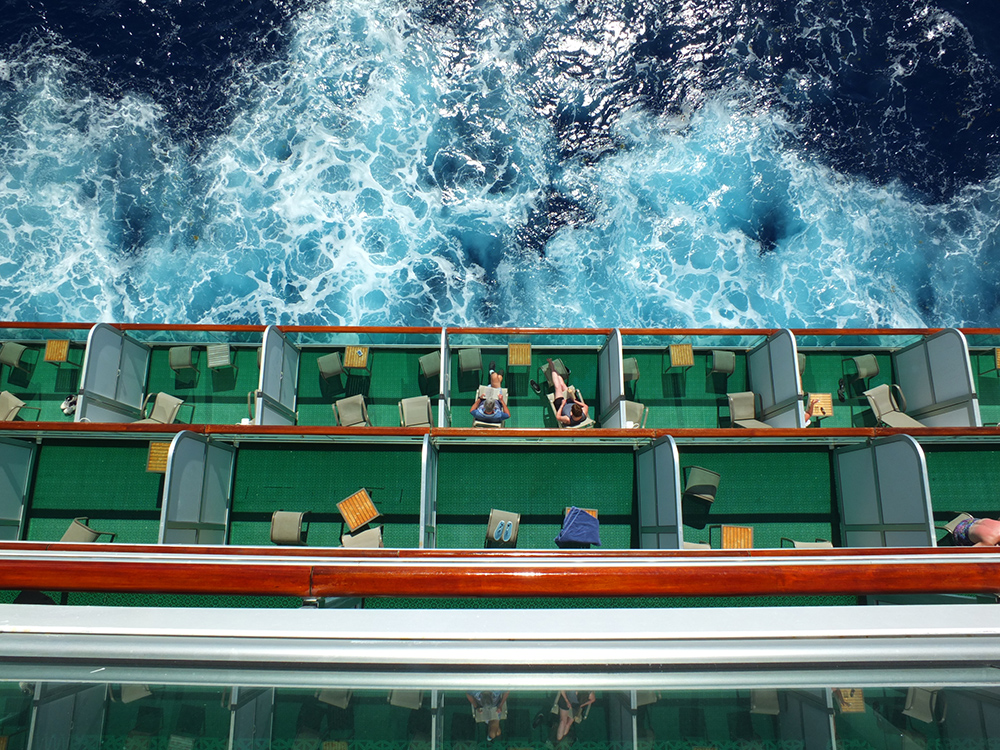 KEEP MOVING – HOW TO AVOID WEIGHT GAIN ON A CRUISE
Start each day with a fitness class. You can find them listed in your daily onboard newsletters. Cruises often offer a free class or two, and some with a nominal surcharge.
Many cruises have an outdoor running/walking track on the promenade deck. Four laps of the Azura = one mile.
Skip the lift and take the stairs. The Azura has 18 floors, which offer plenty of potential stair climbing opportunities. 20 minutes of stair climbing = 100 calories. Besides, the lifts tend to be quite busy at times, and the stairs can often be quicker!
Skip the bus tour and do something activity-based while on a shore excursion.
Get a step counter to help keep track of your activity levels. I have a Fitbit Charge 2 set to buzz every hour if I've not moved enough, and I find it very motivating.
Go for a swim! There are plenty of pools on board cruise ships – use them!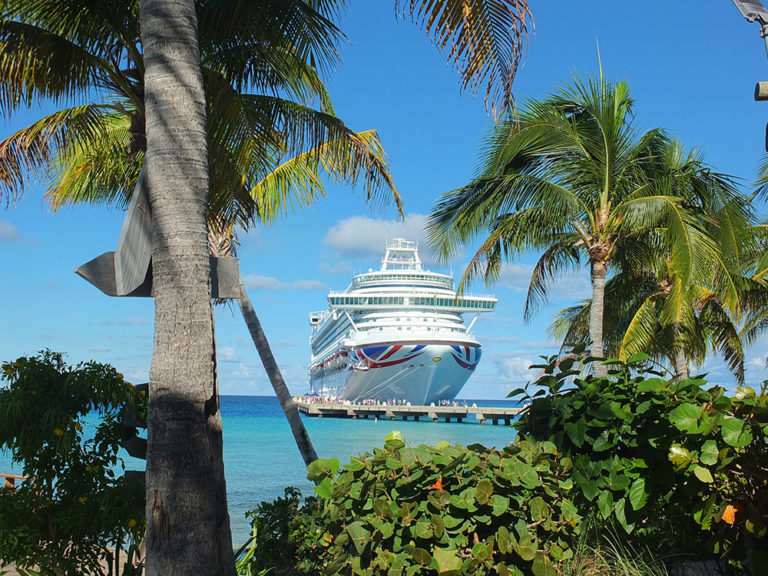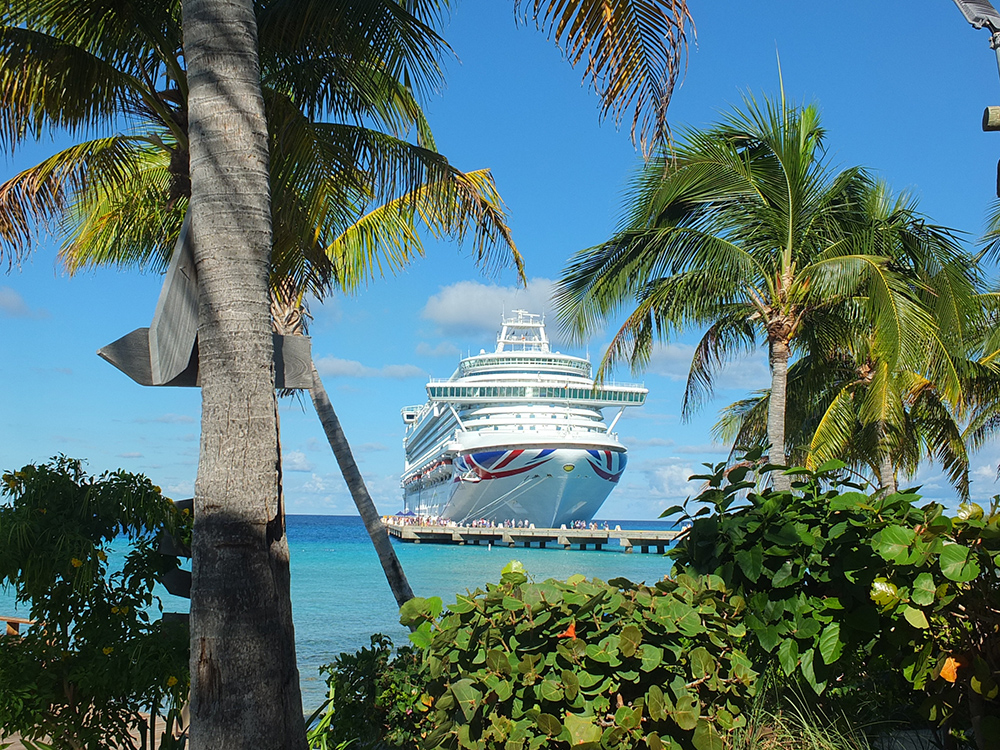 MINDFUL EATING – HOW TO AVOID WEIGHT GAIN ON A CRUISE
Nutritionist and dietician Sue Baic explained, during a lecture on board Azura, that we make about 200 food decisions every day, from what, where, why and how much and how quickly we eat. Being aware of these decisions, and making healthier choices can have a significant impact on our weight.
Eat breakfast within a few hours of waking up. Studies have shown that breakfast eaters are better able to manage their weight. Why not pick a healthier breakfast from the room service menu and have it delivered to your room in the morning? Breakfast on the balcony, it can't be beaten!
Limit your intake of fried foods and pastries.
20% of daily calories come from extras – the calories from speciality coffees, coffee shop cakes and cabin biscuits can add up fast.
Eat slowly. Put your cutlery down between mouthfuls. It takes 20 minutes for our stomach to tell our brain its full, so if we sit and savour our food (the sight, smell, texture and taste), pausing between mouthfuls, we'll be more inclined to recognise the signs of fullness.
Wait a while before having a second helping or dessert.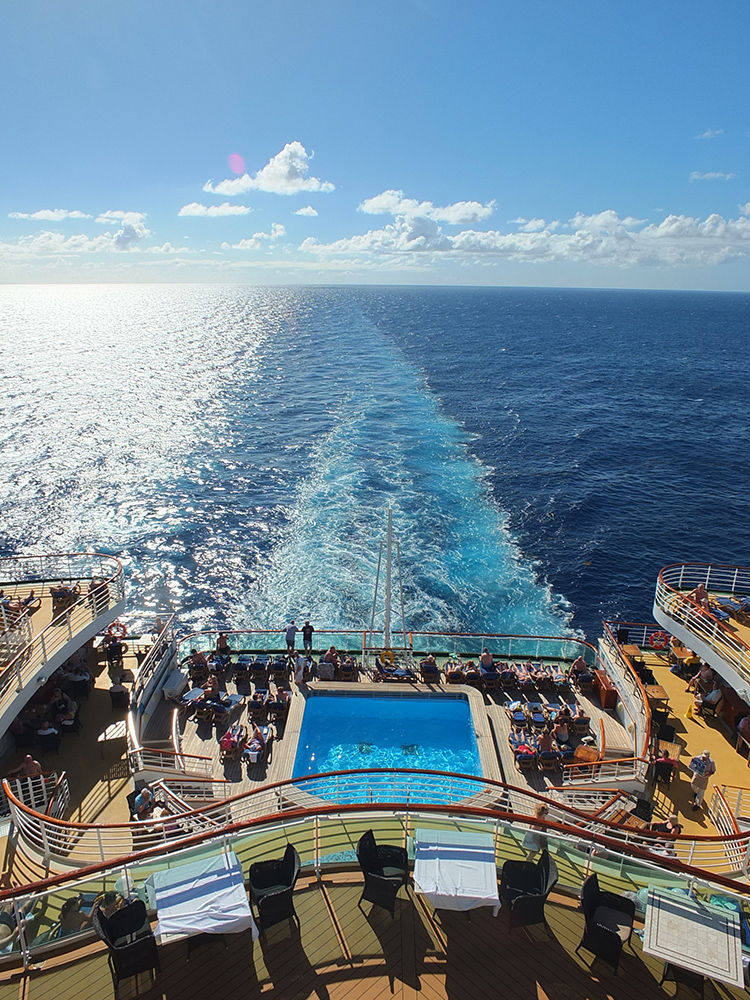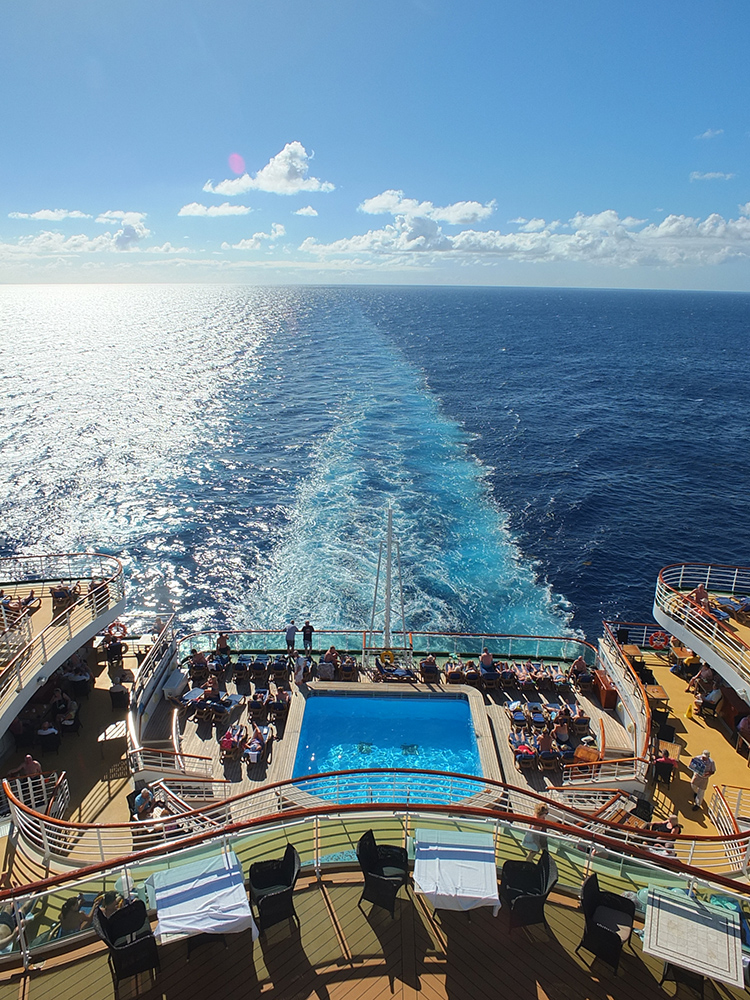 TIPS FOR MINDFUL EATING AT THE BUFFET
We tend to eat 90% of the food served on our plate. A larger plate means we'll eat more food, so choose a smaller plate, cereal bowl and wine glass.
Visit the salad station first. We tend to eat most of whatever it is we serve first, so fill half of your plate with fresh vegetables. Why not use this opportunity to pop a few things on your plate you might never have tried before?
Visit the protein station next, filling up another quarter of your plate with lean proteins such as fish, meat, eggs or pulses.
Fill the remaining 1/4 of your plate with wholegrain fibre such as brown rice, wholemeal pasta and brown bread. Fibre is filling and will leave you feeling fuller for longer.
Sit as far away from the buffet as you can, so you have to walk further if you want seconds.
Get rid of your plate when you're finished, so you won't be tempted to fill it up again.
Don't deprive yourself – plan your treats ahead. Enjoy your dessert without the guilt, and if you over-indulge, maybe cut back at the next meal.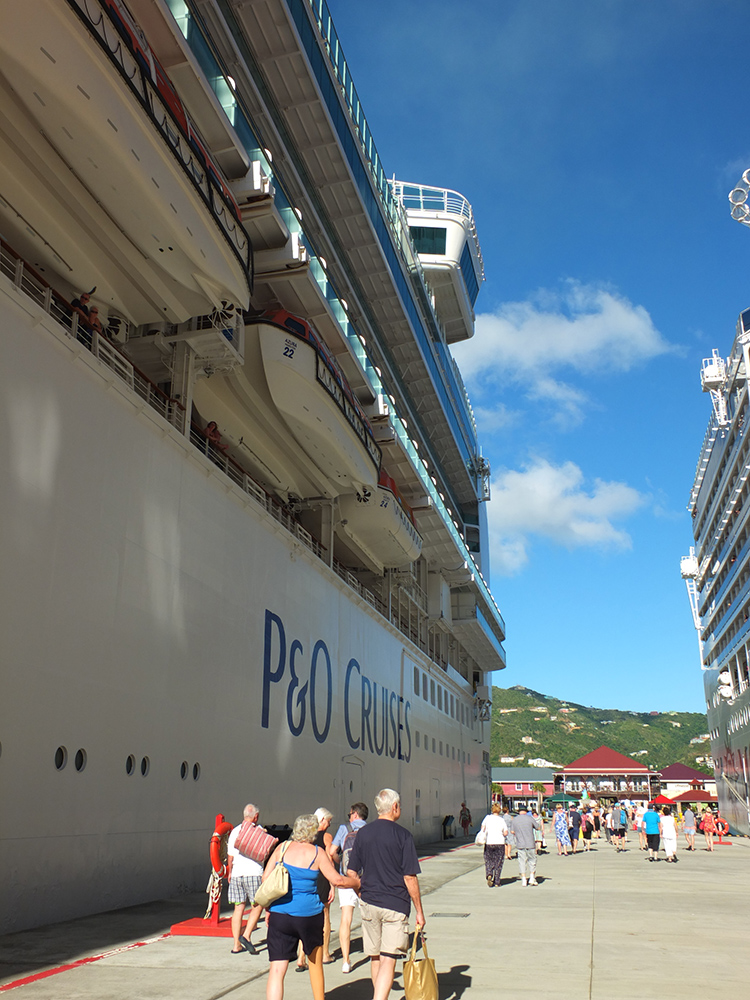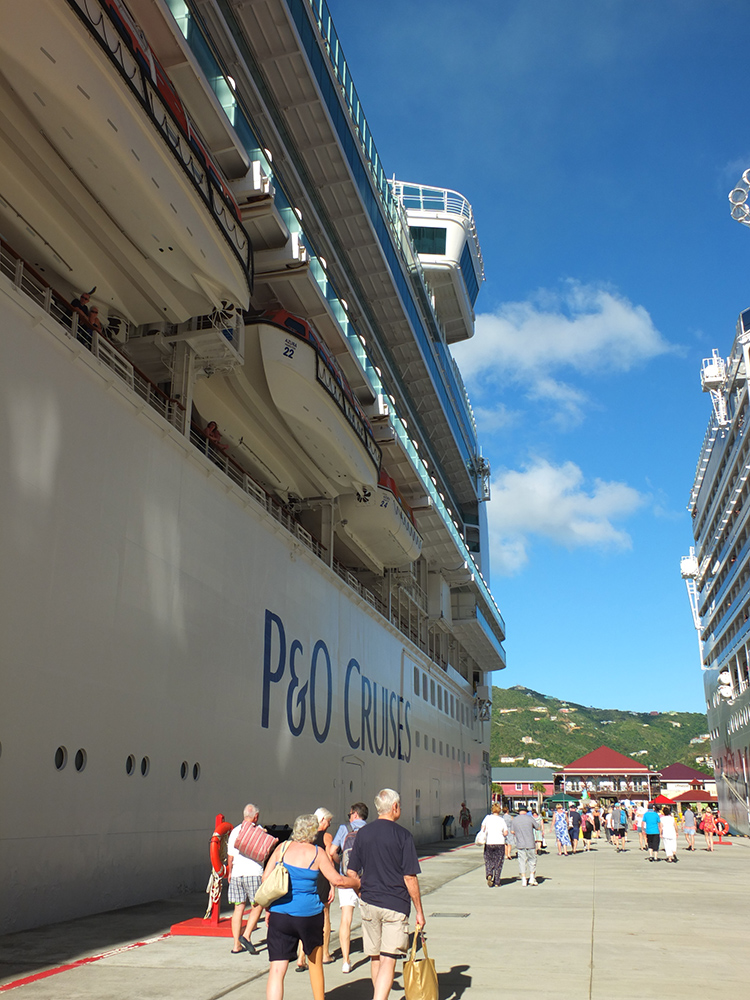 TIPS FOR MINDFUL EATING IN A RESTAURANT
Why not dine in one of the many speciality restaurants on board? Go for a three-course meal spread over several hours where the chef decides how much goes onto your plate. You'll enjoy a quality dining experience and leave satisfied at the end.
Pre-decide, or even pre-order what you'll eat for your evening meal earlier in the day when you're less hungry. Studies have shown people who do this eat 250 calories less at their meal.
Skip the bread roll and butter before your meal.
Ask for sauces/dressings on the side, so you can control how much you use.
Share desserts!
Beware the cheeseboard – opting for the 'healthier' cheeseboard after a meal and rack up more calories than some desserts!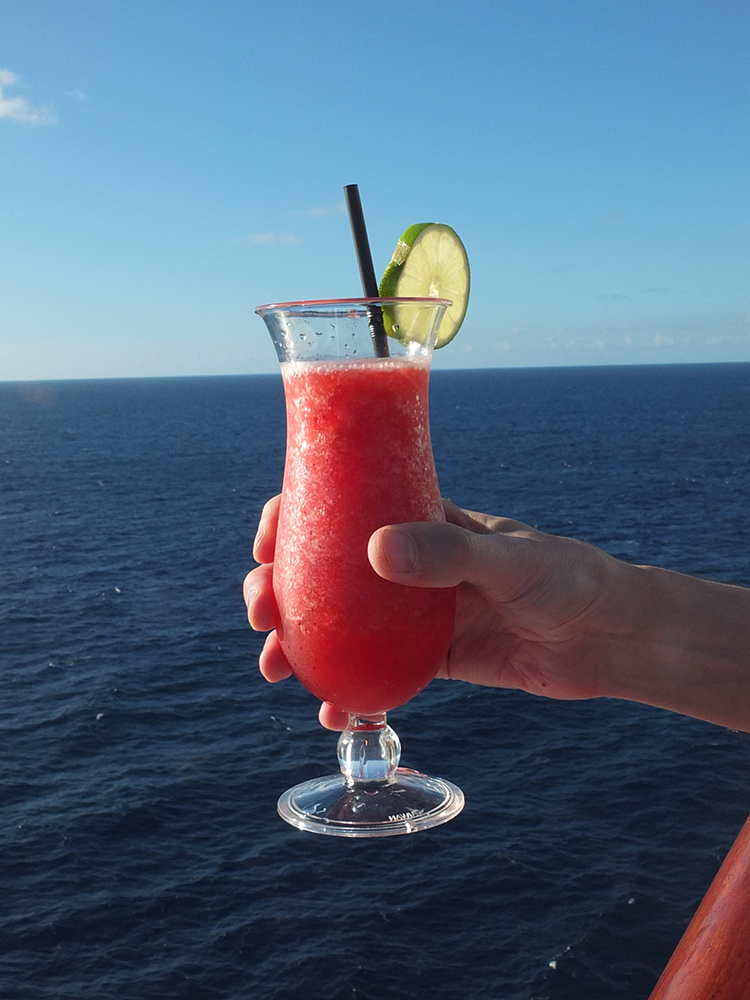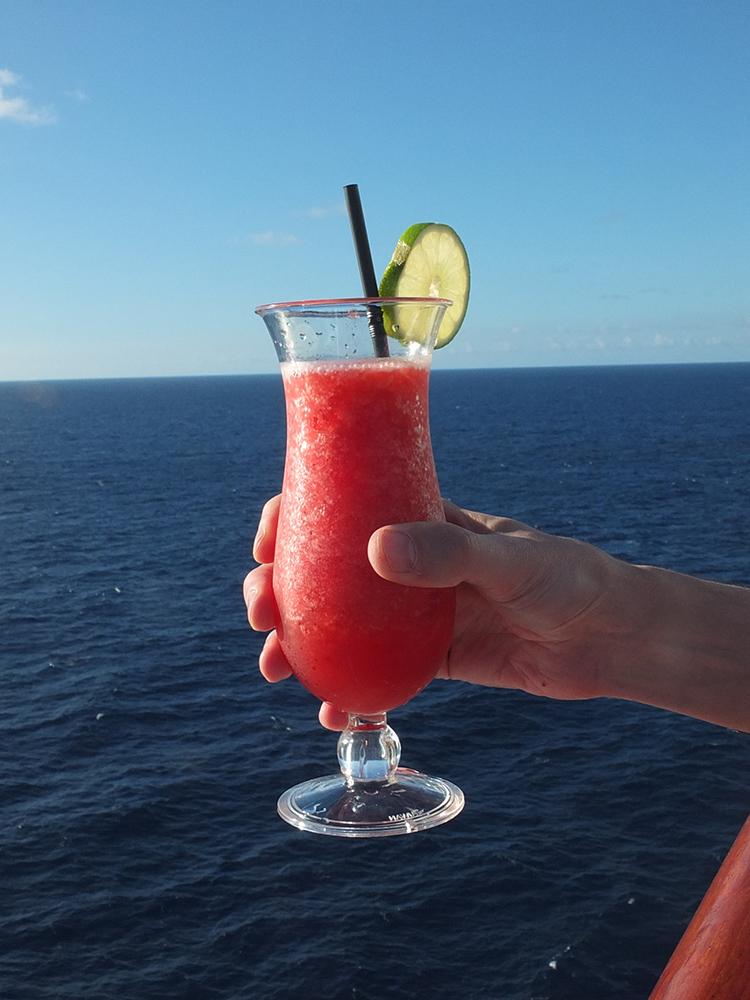 ALCOHOL CONSUMPTION
Choose your alcohol wisely – a pina colada contains approximately 640 calories, while a glass of chilled Prosecco contains around 80 calories per glass.
Treat your cocktails like a dessert and have just one.
OTHER TIPS
Check your weight regularly while on board. Most gyms will have scales you can use.
Think about why you are eating. Are you really hungry? Sometimes we think we're hungry when we are thirsty.
Do you have any other tips or tricks to add to this list? Let me know in the comments!
PIN THESE TIPS TO AVOID WEIGHT GAIN ON A CRUISE FOR LATER!
Elizabeth's Kitchen Diary was a guest on board the P & O Cruises Azura and was not obligated to write this blog post. All thoughts and opinions expressed are our own (with some contributions taken from Sue Baic's onboard lecture).