Celebrating the art of eating well.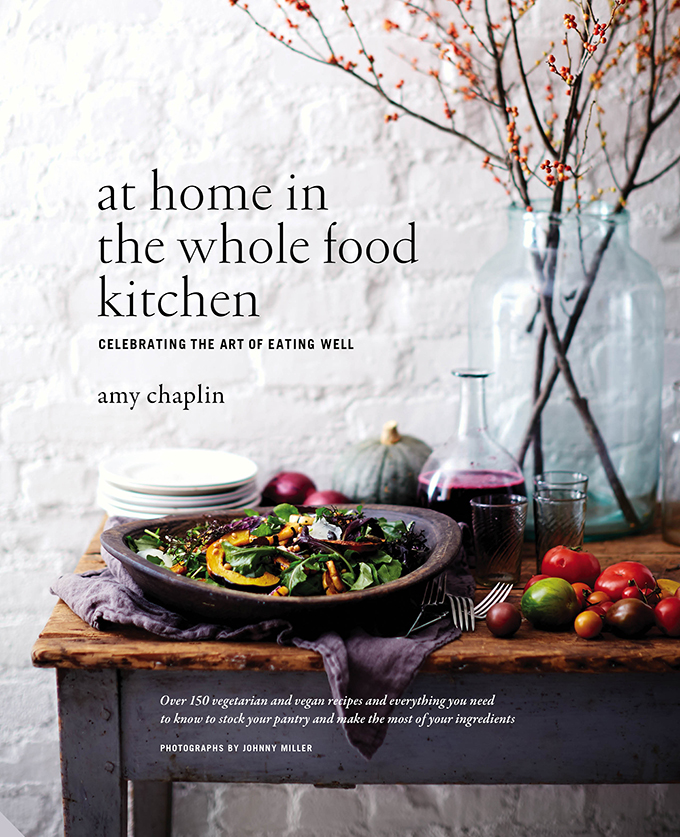 This is the type of cooking I'd like to do; the type of cooking I'd do if I wasn't cooking for children who, when presented with a Sunday roast dinner with all the trimmings (and plenty of organic locally grown vegetables!) say, "Mum, why do you only make yucky stuff?" (true story! These words were said to me not too long ago!). The kind of children who look at a plate of wholesome pulses and vegetables and actually physically cry real tears of devastation before finally being coaxed to try a single bite and then instantly make faces, declaring that it's the worst thing they've ever tasted.
This is the type of cooking I'd do if I had markets on my doorstep selling exotic ingredients like burdock root, Jerusalem artichoke, daikon (what is that?!) etc. etc. The type of cooking I'd do if I had nothing else to do but prepare gorgeous produce and not have to go to work, sort the kids out, the laundry and the housework. The kind of cooking I'd do if I didn't have the kind of husband who, when casting his eyes across the painstakingly prepared vegetarian dinner I've just made and asks, half-jokingly: "Where's the meat?"
I browsed through this book with a mixture of "Oh my goodness this looks so incredibly good!", to "Look how long that list of ingredients is!" to, "What is that ingredient? I've never heard of that before!" and "I'd love to make that but my family will never eat it!" to just feeling downright guilty for being a failure of a cook compared to the author.
I have recipe developer envy. Scratch that, I think I might actually be a teeny bit jealous.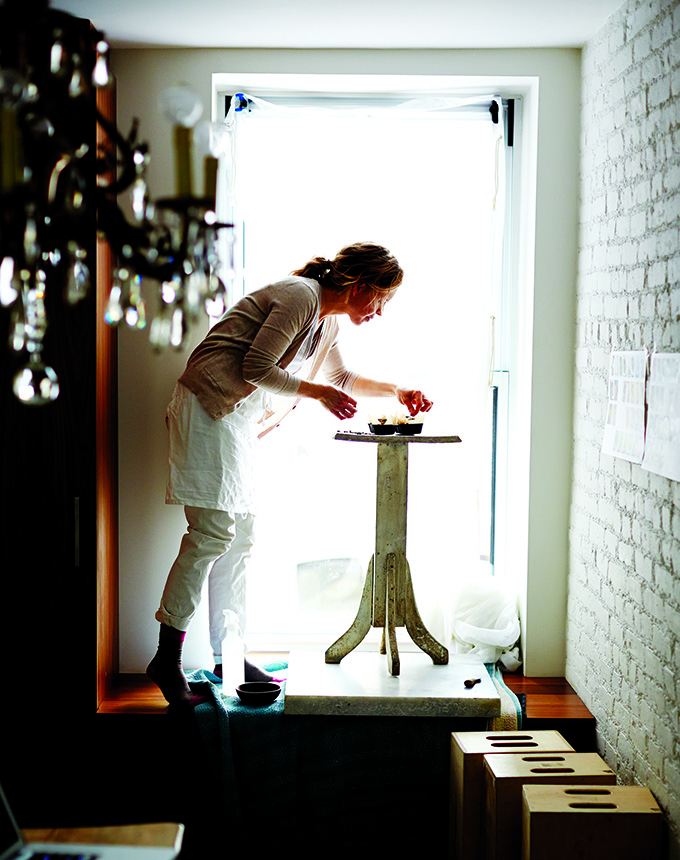 Amy Chaplin has worked as a vegetarian chef for over 20 years, so she certainly knows her stuff. It's all about wholesome foods and the art of eating well. She's the former executive chef of New York's vegan restaurant Angelica Kitchen, she's a recipe developer, a teacher and a private chef for celebrities such as Natalie Portman and Liv Tyler.
There are over 150 gorgeous vegetarian and vegan whole food recipes in her book, and everything you need to know in order to stock your pantry and make the best of your whole food ingredients.
This chunky hard cover book is divided into sections covering pantry essentials, recipes (breakfast, soups, salads, snacks, nibbles & drinks, whole meals & desserts) and some extra musings on cleansing, organics and the author's fondness for tea.
Everything – absolutely every single recipe – looks incredibly mouthwatering and good for you. They often look time consuming (cooking times are not included), and they involve quite a few uncommon ingredients (at least uncommon in my rural markets) so I don't know how practical a lot of them would be for busy families and midweek dinners, but for special occasions and entertaining with style – this is your book.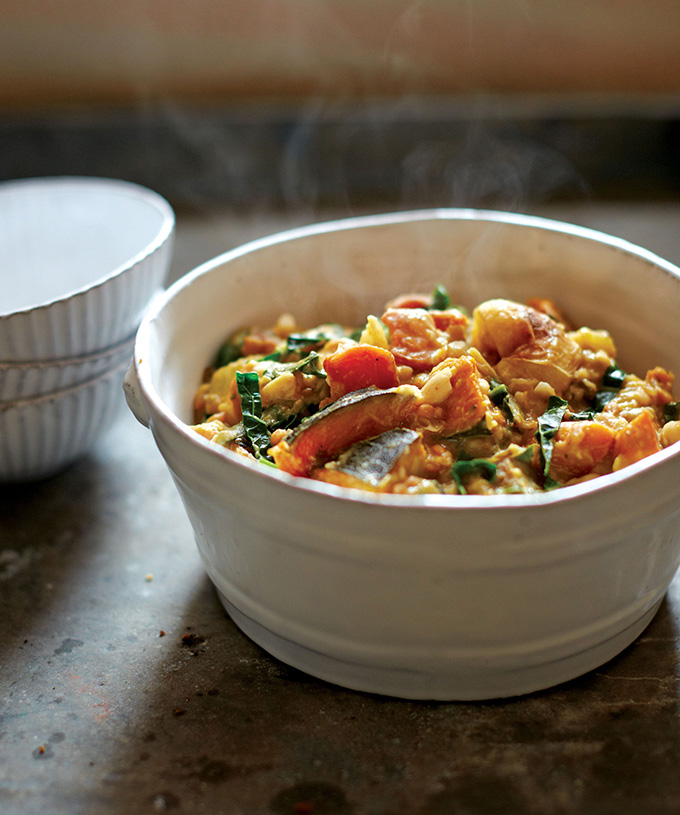 One particular recipe caught my eye, a roasted Autumn vegetable cannelini bean stew with spelt berries and kale. I may have to substitute a few of the ingredients for things I can obtain locally, but I really like the sound of this recipe.
The book publishers, Quarto Books, have kindly given me permission to reproduce the recipe for my readers.
Book: At Home in the Whole Food Kitchen
Author: Amy Chapin
ISBN: 978-1-910254-14-1
Publication Date: 18 June 2015
Cover: hardback
RRP: £25.00 (UK)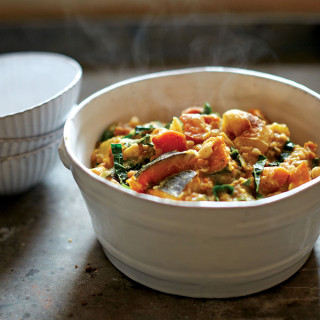 Roasted Autumn Vegetable Cannellini Bean Stew with Spelt Berries and Kale
A flavoursome and complete meal all in one: beans, grains, greens and vegetables. It's the kind of hearty, creamy, bean-based dish that I crave once autumn sets in.
Print
Rate
Ingredients
230

grams

cannellini beans

sorted

45

grams

spelt berries

1.4

litres

filtered water

plus more, for soaking

5

cm

piece kombu

10

whole

sage leaves

420

grams

kabocha or red kuri squash

cut into 2.5 cm triangles

5

medium

Japanese (Hakurei) turnips

quartered (or halved if small)

2

carrots

roll cut into 1.2 cm pieces

225

grams

Jerusalem artichokes

cut into 1.2 cm slices

4

tbsp

extra virgin olive oil

1

tsp

sea salt

1

onion

diced

4

garlic cloves

finely chopped

2

tsp

fresh thyme leaves

finely chopped (stems reserved)

2

tsp

fresh rosemary

finely chopped (stems reserved)

1

tbsp

fresh sage

chopped

2

celery stalks

diced

1

leek

cut into 6 mm slices

1

tsp

apple cider vinegar

2

tsp

tamari soy sauce

140

grams

lacinato kale leaves

(cavolo nero) thinly sliced
Affiliate Links
This recipe card may contain affiliate ingredient and equipment links. As an Amazon Associate I earn from qualifying purchases.
Instructions
Combine beans and spelt berries in a medium pan. To wash, fill pan with water, swish beans and grains around with your hands, let them settle then pour off the water. Repeat and drain.

Cover with at least 960 ml (32 fl oz/4 cups) filtered water and soak 12 to 24 hours.

Drain and rinse, return to pan and add the filtered water, bay leaves, kombu, sage and reserved herb stems.

Bring to the boil over high heat; skim off any foam that rises to top with a small sieve or slotted spoon. Cover pan, reduce heat to low and simmer for 1 to 1½ hours or until beans are soft and creamy and spelt berries are plump.

Remove and compost kombu, bay leaves and herbs. Drain, reserving cooking liquid and set aside.

Preheat oven to 200ºC/400ºF/Gas Mark 6. Line a baking tray with baking parchment and add squash, turnips, carrots and Jerusalem artichokes. Drizzle with 2 tablespoons of the olive oil and sprinkle with ½ teaspoon of the salt and a pinch of black pepper. Toss well, spread out in a single layer and roast for 25 minutes. Remove from oven, stir gently and return to oven for another 15 to 20 minutes or until browning and cooked through. Remove from oven and set aside.

Warm remaining 2 tablespoons olive oil in a medium to large pan over medium heat. Add onions and sauté for 5 minutes or until golden.

Stir in garlic and cook another 2 minutes.

Add thyme, rosemary, sage, celery, leek and remaining ½ teaspoon salt; cook for 2 more minutes.

Cover pan, reduce heat to low and cook 10 minutes or until celery is tender.

Add cooked beans and spelt berries, 600 ml (20 fl oz/2½ cups) reserved cooking liquid and roasted vegetables. Bring up to a simmer and cook uncovered for 5 to 10 minutes to allow flavours to meld.

Add more bean cooking liquid to get the desired consistency. Stir in vinegar, tamari and kale; cook for 2 more minutes or until kale is tender. Season to taste and serve warm.
Notes
Roasting the vegetables before simmering them in the stew adds richness, texture and a deeply sweet flavour. Soaking and cooking the beans and spelt berries together creates a full-bodied base for the stew, and adding the rosemary and thyme stems infuses them with even more flavour.
As with all the recipes, I leave the skin on all the vegetables for this stew. Peel the squash if the skin is rough or particularly hard.
To cook beans and spelt berries in a pressure cooker, reduce water to 1.1 litres (2 pints/4½ cups) and bring to the boil over high heat; skim off any foam that rises to the top. Lock lid in place and bring up to high pressure, then reduce heat to low and cook for 25 minutes. Remove from heat and allow pressure to release naturally. Remove lid and proceed with the recipe.
Recipe & images reproduced with permission from At Home in the Whole Food Kitchen by Amy Chaplin, photography by Johnny Miller. Published by Jacqui Small.
Environmental Information
To order At Home in the Whole Food Kitchen at the discounted price of £20 including p&p* (RRP: £25), telephone 01903 828503 or email mailorders@lbsltd.co.uk and quote the offer code APG334.
*UK ONLY – Please add £2.50 if ordering from overseas.
If you want to be kept up to date on my recipes, occasional craft tutorials, adventure stories and giveaways then please subscribe to my weekly newsletter; it gets sent out every Monday morning if there is new content. Your email address won't be passed on to anyone, you will never be spammed and you are free to unsubscribe at any time, no questions asked. Make sure you confirm your subscription or you won't receive the newsletter – if it hasn't arrived check your junk mail folder.
[wysija_form id="1″]
Elizabeth's Kitchen Diary received a review sample of At Home in the Whole Food Kitchen for review purposes. All thoughts and opinions expressed are our own. This is not a paid post. Recipe & images taken from At Home in the Whole Food Kitchen by Amy Chaplin, photography by Johnny Miller. Published by Jacqui Small.